Time question.. And I'm serious!
Ok.. I've been here since titan sandwraiths came out.. How long is that?
And! This means I've been here longer than some of my friends, doesn't it! (Not pointed at anyone!)
My original acc, which has survived so many years unharmed.. Is a few months younger than the time I've been playing.
How old of a player am i? I loved the old chat style, so small. And we could colour our chat with a tiny code at the beginning of each time we typed.
When we could have chat in the corner as we fought outcasts, flying.
Bring back those great, old days I remember.. It was much better than our current chat.
__________________
My siggy.
1).If I say stuff, I mean no offense to people whom I mention.
Don't hold my words against me. I'm serious!
I'm not mean. I'm not holding grudges. I'm just... Ally.
Don't make me seem like a demon.
Don't make me seem like an angle. Because I'm neither!
I'm just..Ally.
When I'm upset, leave me be!
When I seem like I want help... Do what you want.
When you need help, I've got your back, as long as you've got mine...
Dragon list!
Nadders: PinkxLemonade. Troublexmaker. GoldenxHeart. Yakstacker. (Others I can't remember!)
Zipplebacks: Sugar and Spice. (Other I can remember)
Deathgripper: Scorpio.
Groncicles: OreosxFrostbite (when we were friends :c). FrostxLilly (I think?)
Speedstingers: Thorns. StupidxChris (Glitched?! And don't blame me abt dat name!)
Lightfury: Hopestrike
nightfury: Howlnight
Woollyhowl: Whisper The Winterwolf
(All I can remember!)
My story...
When I was born, I WAS a bludvist. But I was stolen, and along I went, stolen till I ended up with hiccup. A dragon stole me.. Left me surrounded by wolves. Then I was brought back to Drago, by a scout. Raised where I belong, I have many sibs. Too many to count! I'm too close to my oldest sister, storm. Now, I'm extremely loyal, and I'm willing to defend my family, friends and clan (even though king annoys the fudge-cake outa me). So, do me a solid, don't get in my way of defending my sister :l.
name: IXIAllyBludvistIXI
gender: female
Main dragon: Misty, Female titan flightmare
friendcode: Gepziz
Clan: EthicalxWarriorsz
Catchphrase: EEEEEEEEEEK!
Hobby: Pushing gut into water... Hehe
Family:
Storm
Gutlout
Iern
Kela
Fuz
(Ect....)
misty's personality:
Misty can be a pain.. She's too energetic!
And she freezes everyone!
Misty as done by frugal!
Oh.. And.. Plz help me hatch my little dragons on dragoncave? Please? Here's the link:
https://dragcave.net/user/Reborn-Shapeshifter02
Mon, 11/18/2019 - 18:13
#1
In and out...
Just saying that you still can chat and fly...at least for pc players. Just press 'enter' and the chat winow pops up... :I
__________________
Sooo, first things first. When I made this account I choose hookless as my username because hookfang and toothless were my two favorites out of the gang's dragons at the time, and I combined their names. I just want to clear that up so people don't take it the wrong way. :)
SIGGY UNDERGOING EXTREME REVAMP ALWAYS X'D
Also...it will be getting shorter...
My Viking! (new account made on 9/20/19 but I'm no noob XD)
Name: Bolt Stormhunt
Gender: Female
Clan: Harbingerz (Go for the gold! :D)
Rank in clan: 28th
Current Trophy Count: 1,312
Favorite activities: Dragon Tactics, Racing, Battle Events, Fishing, hanging out with my friends and chatting (when I don't have a chat ban xD)
Backstory: Pending
Personality: Pending
Current main dragon: T'Challa the Sand Wraith
Birthday: Rescued 9/20/19
Gender: male
Backstory: Pending
Personality: Pending
Secondary dragon: Bork the Thunderdrum
Birthday: Hatched 9/21/19
Gender: male
Personality:
Bork is like a big, silly puppy. He's extremely playful and will fetch just about anything. He's a precious cinnamon roll and really isn't mean to anyne or anything. You can always find him with his tongue lolling out and his tail wiggling around. He is the welcoming commitee and also acts like a happy big brother to all my dragons (except my Nadder and Sand Wraith, who are my only dragons older than Bork). He also had an obsession with cardboard boxes as a hatchling, and that has since carried over to adulthood. I have lost many boxes due to Bork trying to squish into them.
Here's a wonderful picture of Bork by Soulofthefoxy! Thank you so much!
And here is baby Bork in a cardboard box! Also by Soulofthefoxy! :D Thanks for this wonderful surprise! 8D
Clint the Deadly Nadder
Birthday: Hatched 9/20/19
Gender: male
Personality: Pending
Vanko the Hobblegrunt/Threadtail
Birthday: Hatched 9/22/19
Gender: male
Personality:
Vanko is a devious little boi. He's always getting into trouble and under everyone's feet. He wants to be recognized and praised for his achievements, no matter how tiny or menial. He is rather snappish and somewhat of a glory-hog, even to me...He's the sort of dragon that claims he's of regal blood and wants to rule over everyone...even though he's not cut out for any sort of work-intensive job..and not very noble at all...He is the personification of the phrase "problem child" (someone please send help...he's such a terror...already trashed my farm twice, almost ate a sheep, and locked the chickens in the fish trap...o_o XD)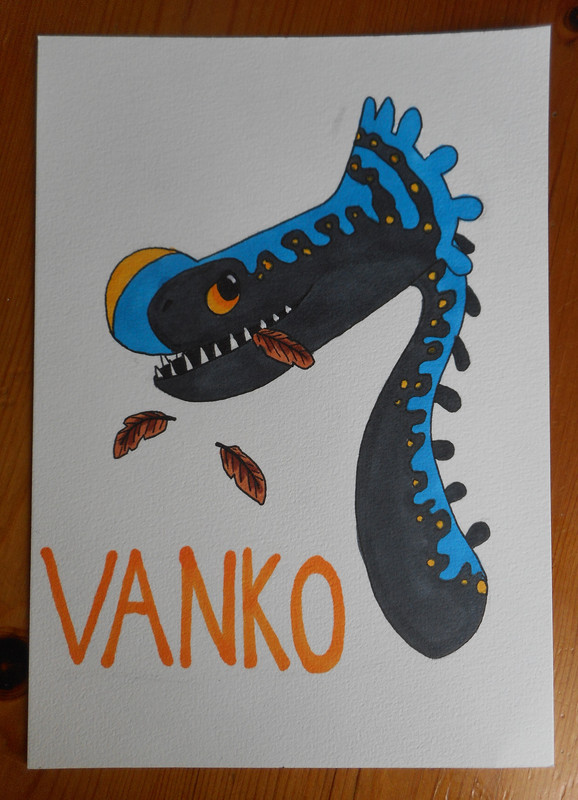 A picture of Vanko by the Incredible Izzy! :D Thanks so much! <_< I'd been wondering where that chicken got to...
Johnny the Typhoomerang
Birthday: Hatched 9/23/19
Gender: male
Personality: Pending
SpaceTime the Hideous Zippleback
Birthday: Hatched 9/24/19
Gender: male
Personality: Pending
Caitlin the Shivertooth
Birthday: Hatched 9/25/19
Gender: female
Personality: Pending
Benny the Grunkle
Birthday: Hatched 9/27/19
Gender: male
Personality: Mostly pending but he's a calm, sleepy boi :3
Rhino the Mudraker
Birthday: Hatched 10/2/19
Gender: male
Personality: Pending
Nick Furry the Woolly Howl (yes. The wordplay was irresitable xD)
Birthday: Hatched 10/3/19
Gender: male
Personality: Mostly Pending but he is a commanding leader boi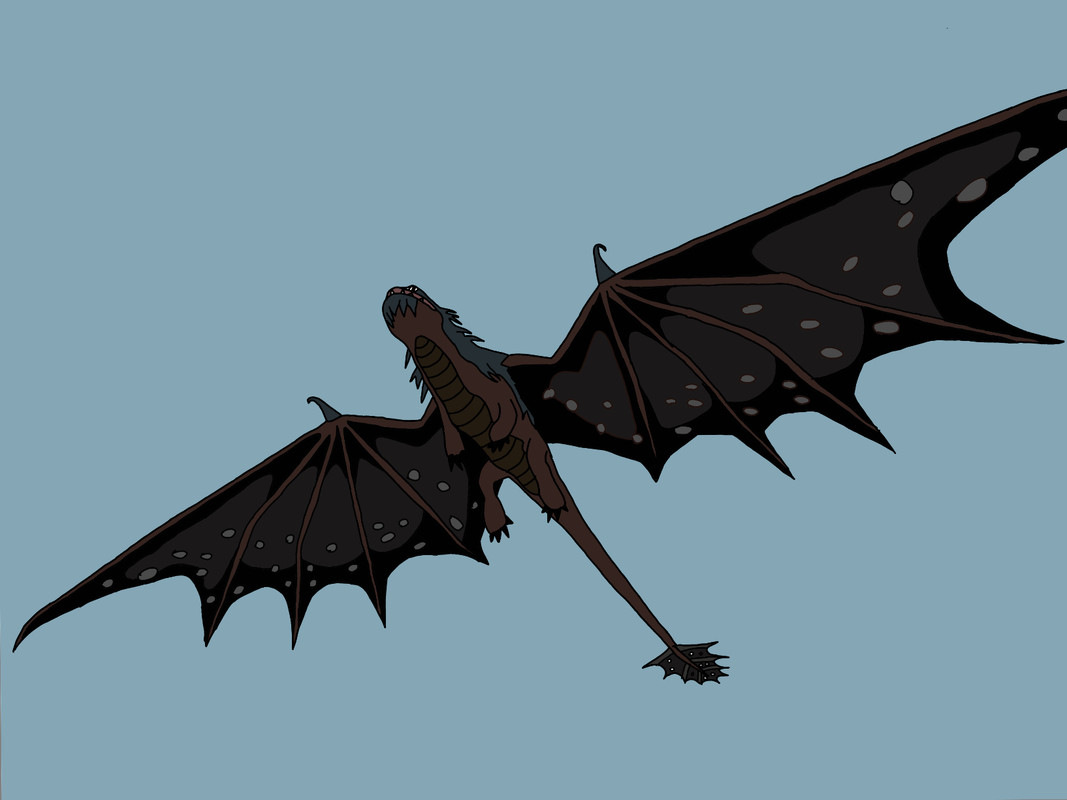 Beautiful art of Nick by Dragonfly! :D
A few smol things about me...
Biggest fandoms: MCU, HTTYD, DBH
Other fandoms I'm in (other than HTTYD, the MCU, and DBH): The Maze Runner and Jurassic World
I am an arteeeesssssttt....but have never made an actual request thread xD
Favorite Youtubers are Infinite Lists and Jacksepticeye
Just your local night-owl and enthusiasm junkie...(I'm that weirdo who can stay up til five am on a whim an still function the 'next day')
About 99.999% of all things I say are banter, jokes, and not at all serious. It's all in good fun and I rarely am serious about anything here...
However, I can be very serious when I want to, and it usually shows, especially if I'm defending friends. Though I don't naturally seek out and/or participate in drama, if I feel the need, I'll add my two-cents then disappear.
Loves doggos and reptiles and birbs
I'm a Christian!
~Now. I'd like to say that Matthew West is my favorite artist of this list. His songs have beautiful messages, and you don't have to be a Christian to get the messages. They're songs of hope and joy and life, and they inspire people. And I love that.~
My favorite bands directly relate to that. I love to sing.
~For King & Country~
~Matthew West~
~Evan Craft~
~Casting Crowns!
~Hillsong United~
~TobyMac~
~MercyMe~
This one isn't Christian, but his music is inspiring and will always have a special place in my heart <3
The legendary
~Avicii~
Rest in peace, Tim Bergling. You will forever be missed, always be loved, and never be forgotten.
My bestest forum buddies:
From the bottom of my heart, I'm grateful that you guys are my friends. I really don't know what I'd do without you. You're sometimes the first ones I say good morning to and always the last I say goodnight to. You've helped me grow so much over the time I've known you. I could be feeling like everything is going downhill, but you guys always make me smile. You're the ones I go to when I need to vent all the emotions inside or when I need to do some high-quality fangirling. You make me a better person.
Internet friendship is such an interesting thing. You get to know that person from the inside. You get to know them through who they really are, not the money they may or may not have, not through appearances. You know their true heart and thinking. You have a shoulder to cry on and someone to celebrate with even if you've never met each other, never seen each other. They know you better than anyone in your reality does, and they accept you for who you are on the inside, not what you look like on the outside. You meet people with the same fandoms, same hobbies, same idealogies, same morals as you do. You relate to these people who you've never met. People you don't even know the names of. People who could live half a world away from you. People who you never would have met otherwise. These people, these friends. They support you no matter what. They understand you. They love you.
It's a beautiful thing, this type of friendship. It's completely backwards from real life, because you never see them. You just know them. "Don't judge a book by its cover." can't even apply. You have no cover to judge. You just get right to the wonderful pages. Everyone who I've met here proves that the internet can be a wonderful thing. And that there are so many good people in this world full of darkness.
You guys are like siblings to me. You aren't even just fri(end)s anymore, because there's an 'end' in friend. You guys are fam(ily). Ily means "I love you."
...And I love you all 3000 <3
Bluetheraptor | DyliehIdol1214
The Bohemian Critic | Speedyleaf
choraki | TillyO5
Icee Glacier | Sohki
xXkiararararaXx (only in-game)| StellabertGrimborn (only in-game)
Fossilfigalpha | Lady Fighter
toothless0603 | Lissafish
The Dragoness | Flitt
Ginger and Jaxomis | EllaAcadomyofBerk
Anic101 | JediMasterFury
Hillevi
Proud founding member of the Midnight Inklings!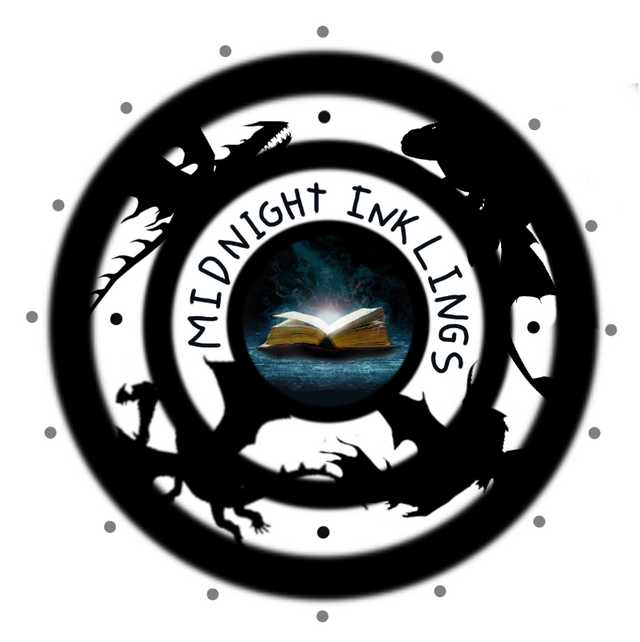 <>
<><><>
<><><><><>
<><><><><><><>
<><><><><><><><><>
"The minute you think of giving up, think of the reason you held on for so long." ~Jacksepticeye
Who's online
There are currently 24 users and 92 guests online.