Throw me some random requests
As the title of this thread says 'Throw me some random requests' I'm currently bored and need something to draw. I can draw animals and dragon's but I can't draw humans.. everything else but humans. Just post a reference of what you want me to draw and I'll try to draw it out for you - no rules just be patient with me for I like to make my drawings come out right the first time.
So throw some random requests! ;D
__________________
About Me
Female/16/Jehovah Witness/Hunter/Archer/Gamer/Artist/Roleplayer/Writer/Huge Fan Of Lara Croft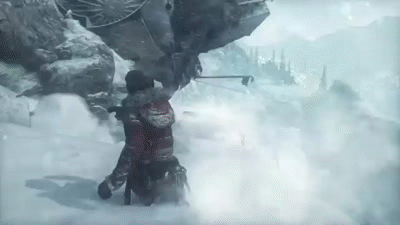 Characters
Mi Viking
Name: AF Mandy Or Mandy For Short
Age: 17
Gender: Female
Friend Code: PM Me
Appearance: Has Brown Hair And Light Blue Eyes - Has A Red Warpaint Thats Around Her Right Eye
Personality: Kind, Brave, Responsible, Adventurous, Smart, A bit of a jokester, Serious when the time calls for it and a thrill seeker. AF Mandy is a great hunter and a type of survivorist. Because she likes to spend most of her day in the woods, she's picked up a few skills.. like creating fires, building a makeshift home, Snares, makeshift bandages ect. Things to help her survive on her own. Mandy is also pretty good at tracking other animals including dragons, but even though she has all these skills.. she has a bit of a fear of spiders, deep down she knows that she can overcome that fear but in time. Now even though AF Mandy is kind, she will not let anyone intimdate her. She will defend herself and she's not afraid to fight.
Backstory: AF Mandy was part of a Village on Dragon's Edge before it was founded by Hiccup and the Gang. Her people were knew as Byzantines but they were more like Viking's rather. Her Father Keiv was Chief and her Mother Lara was second in command. Mandy was one of the brave Warrior's trained by her dear Father, but sadly her parents are dead because of an invasion done by the Dragon Hunters around Mid-night when no one was expecting it. Both Villagers and parents gone forever.
She's the only Byzantine left, she was the only one that survived the invasion. She'd lived alone for about a month or so until Hiccup and his gang came along, they had spotted Mandy hunting nearby and of course approached her. At first she aimed her bow and them, not knowing if they were foe's but Hiccup took control and explained why they were here on her Villages island which they didn't know about. He had told her but dragon's and that they meant no harm to us Viking's; he offered to take her on a flight on Toothless and that sealed the deal. She came to realize that dragon's weren't as bad as her Village had thought.
H
iccup
took her to the School and that's where it all began...
Likes: Hunting, Exploring New Places/Islands, Fighting Dragon Hunter's, Playing With Her Beloved Dragons
Dislikes: Bullies, Spider's, Dragon Hunter's, Pranksters
Weapon Choice: Bow And Arrows And Her Father's Sword
Extra: Can Create Greek Fire
Hybrid
Escapee, Hunter or Wild?: Escapee
Natural Or Experimetal?: Experimetal
DNA Mix: 50% Human - 30% Wolf - 20% Tiger
This Character Is In 'Caged' And 'Hunted' (RPs)
Appearance: Has a Wolf form but has Tiger patterns on her fur. Has light blue eyes ((See Pics Below))
Personality: Adventurous, Curious, Smart, Does jokes in the worst possible moments, Gets the job done type of Hybrid.... She's strong and brave but even though she may be brave... she can also be broken. She's protective of other's.. she never likes to leave others behind, no matter what. But the personality that stands out is that she is kind and caring... but if you push her the wrong way... well... don't expect her to stand there and take it, she will defend herself. Has a cat-like personality as well but it only triggers when theres things that cats like.
Strengths: Herself and other's. When in a fight she relies on her Tiger DNA for flexibility and agility, those cat claws of her's are nothing to joke about... those things are sharp so don't be on the other end. Sometimes she uses her Wolf DNA for things like - Tracking... she can smell scents that are like 5 days old but one thing that she likes is her advanced hearing.
Weaknesses: Being told shes not good enough, other's that she cares about, remembering her past is something that really makes her bawl and losing her mother.
Extra: Tigerlily was born a human, she was just a normal teenage girl going to school... hanging out with friends. Her human name was - Lily Trail. Her parents are - Elizabeth Trail and Harry Trail but this is not one happy family.. her parents are divorced, reasons .... well... Harry wasn't the most sweetest huband or the most loving. Tigerlilys father is a shelfish man, ruthless and someone who will do anything for money. Because of his selfish personality, he kidnapped his daughter and sold her to a place called the Dome. He did all that just for money. That's how she got into this mess of escaping the Dome and being hunted down by hunters with other hybrids and is no longer a human but a hybrid. Has a crush on Hawk.
Young Super Character
Name: Elizabeth Newton
Age: 17
Gender: Female
Crush/BF/GF: None Yet
As The RP Progresses will your character be a Hero or a Villian?: Hero
Theme Song: Stay Alive - Hidden Citizens
This character is in 'Alienated'
Appearance(Picture if available, and if not a good description):
Personality: She's a bit shy at first but once she gets to know you more, she'll be more talkative it doesn't take long for her to get used to someone really. Adventurous, Curious, Smart, Kind, Caring and a Jokester. She's extremely protective of her little sister Susan whos Nine years old. Elizabeth is also brave and strong but even though she's brave.. she can also be broken.
Powers: Animal Morphing And Ice Augmentation
Likes: Loves to take long walks on the beach, Watching the sunset, A game of hide and seek because of her little sister, Art, Singing and Dancing.
Dislikes: Bullies,Thieves, Pranksters and The SGO
Strengths: Multitasking, Stealth, Herself and a Planner
Weaknesses: Being told she's not good enough, something that may happen to her family especially her little sister. Not good at tracking.
Powers Limitions: Unable to communicate to others in a Animal form. Has a bit of a problem with controlling her Ice Powers like accidently freezing her door shut.
Anything Else: Lives in a family of four. Her fathers name is Jake, her mothers name is Lara and of course there's Susan, Elizabeths nine year old sister. Elizabeth was born with her powers but it wasn't revealed until she turned eleven, thats when her parents were shocked to see that their daughter had the powers of Morphing into an Animal and Ice Augmentation. They knew they had to protect her from other people who may try to kill her or experiment on her. Now, once Susan was born and grew old enough.. Elizabeth showed Susan her powers, at first Susan was scared but after Elizabeth started explaining Susan found it to be cool and wished she had powers like her older sister.. though Elizabeth is hopeing her little sister doesn't.
Coming Soon - Artworks From Others And Other Things
Tue, 06/06/2017 - 14:05
#2
So far so good
Not finished yet but I wanted to see what you thought so far
Tue, 06/06/2017 - 20:51
#3
A wild post appeared!!!
Oh my! Much poof!
I would add in the other legs. And give the body more shape, it's kinda rectangular.
Fri, 06/30/2017 - 19:46
#5
I just had to, the resembalance is uncanny
__________________
ART REQUESTS
Private requests are currently open - Take note though that arts will be done on paper and a photograph of the work will be given.
I can use graphite pencil, watercolours, penwork and am practicing calligraphy
>|----------:o:----------|<
"What if but Long?"
>|----------:o:----------|<
For now all you need to know is that I draw and I panic
(sig isnt actually as long as it looks- everythings just spaced out a bunch)
Due to technical issues, I am unable to work on any digital arts at the moment. I can't tell when this will be fixed.
Latest news regarding me:
Aside from occasional check-ins on my threads and tracks, I won't be on during weekends.
>|----------:o:----------|<
Looking for a read?
I do a bit of writing in my spare time and sometimes post the mad scibblings of my mind. From character stories to me being very eager about random things, when I want to write, I write a lot.
Bored and Ready to write stuff (short story commission)
Storm Appreciation Squad, where we at?
>|----------:o:----------|<
(incase you need reference pics or somethin)
>|----------:o:----------|<
BE(a)WARE OF THEM;
my smol boys are extremely unattentive and basically children. I wouldn't exactly call them sig protectors, but they try their best.
Bio's further down!
feel free to send me art of these kiddos! Would be much appreciated
(non-visible on Snootle is a row of short white spikes on back that go from shoulders to a little past the hips)
>|----------:o:----------|<
The Funnies
Amidst coffee, minor to moderate sleep deprivation, and some ill-placed encouragement from various friends, many amusing threads have been made.
Editing the new update card to say funny things
the greatest joke in existence
Alternate Universe where everything is the same except...
How to give YOUR OC a GREaT and ORigINal NAME
Habits Of A *Proffesional Forum Artist
>|----------:o:----------|<
Science?
I have a strong interest in biology so I sometimes have fun coming up with theories for explaining the wild things dragons do.
Lethality of the Speed Stingers Sting
Deathsong Theory: Brood Parasite
Science-based theory on Night Fury Teeth Retraction
>|----------:o:----------|<
The Creatives
Want to ask for a drawing from me, or see what I've done? This includes lists of all open request pages of mine. Waiting time can vary from a day or two to a few weeks
ART PAGES
>|----------:o:----------|<
Art Others Have Done For Me!
Stellar Scorpio by Lissafish!
>|----------:o:----------|<
Proud member of the Sunwing Voyagers!
(working on banner)
A clan of wandering researchers, our leader originates from a dragonless land. Pallus, an ex-Roman invader, is also very new to dragons. He's no expert, for sure, but in only a few weeks he's already learned so much from the clan.
>|----------:o:----------|<
Snootle and Beetroot Gallery
Art people have done of my boys for me!
By Silver Night
Snootle
[image in progress]
Personality
All-bark-no-bite type attitude
Acts like he's ready and able to fight anyone at any moment but will fall over if you look at him angrily
Makes up a lot of stories that make him look tough
Kind of emotionally unstable
Older brother to Beetroot- sometimes is mean, but will go through h.ell and back for him
Easily distracted
Loves copper and anything copper coloured
High-class taste in music and fashion
Beetroot
[image in progress]
Personality
Looks and acts super cute and innocent
Is actually prepared to kill a man/dragon if given a reason to
Thankfully does not have the physical capacity to do so
Holds a grudge until death itself dies
Optimistic and playful
Makes many different kinds of noises, few of them explainable by science
Will eat anything, even if it is not meant to be eaten
Dislikes numbers- has been known to attempt to destroy anything with maths on it
>|----------:o:----------|<
MORE
These are the things I like if you just want to chat about something, or want to show me something.
--Key--
Games, Creative, Science, Memes, Animals/Pets, Youtubers, Music
Subnautica | Skyrim | Don't Starve | Little Inferno | Kingdom | Forza Horizon | Game Creation | Writing | Biology | Simple Physics | Simple Astrology | Space News | Simple Chemistry | Art | Surrealist memes | Cats | Dogs | Axolotls | Lizards | Snakes | Yogscast Main Channel | Hatfilms | Angory Tom | Sips | Sorenova | Drakon Astron | IGP | Bastille | Caravan Palace
>|----------:o:----------|<
Adopts!
Each one has the first part of their story, and the links go to their adoption comment(so you don't have to scroll)
Raider the pygmy Night Fury from Ecliptic
After all these years, all of his labour, and for what!? Some dirt-faced, two-clawed Triple Stryke hatchling to have a censored at his hoard when his back was turned. Scorpio had been a thorn in Raider's side for weeks now, but this had gone too far- his vibrant blue and gold carapace would be a fine addition to his collection. Well, maybe he didn't need to go that far for a youngster.
Emperor the baby Skyworm from Chameishida
The tiny splitjawed dragon rolled down the small incline. Behind him was a smoking wreck of an ancient building now truely destroyed beyond recognition, stone bricks still glowly slightly from an intense heat. He gave a gummed smile to the scene of destruction, clearly oblivious to the meaning of it. His home had been wiped off the island and he couldn't be more content with things.