There's no way...
*opens Rise of Berk*
*sees that Training Arena and Valk'a Academy Spot Expansion costs less*
*debates whether to expand one or the other*
*decides on the Training Arena*
*Thinks, I have 1,011 runes left. There's no way I'll be able to gain more than 500 runes for the other sale*
*completes a Gauntlet wave of 3*
*spins the wheel*
"Whaddya know, a Classic Pack"
*Opens it*
*gets 500 runes, other rare collectable items, and a 2nd Wind Walker*
"THE FRIKK NO WAY."
*now has 1,511 runes*
"Only 200+ something more to go..."
*cross fingers and wishes for such luck during later gameplay*
__________________
[¥]~[¥]~[¥]~[¥]~ATTENTION~[¥]~[¥]~[¥]~[¥]
1. I won't be on the forums much for another couple weeks or so, but I will be on in-game.
2. I need any artist's talent to help me with concept/final art for some OC hybrid species of mine! PM me if you're interested!
[¥]~[¥]~[¥]~[¥]~Some Facts About Me~[¥]~[¥]~[¥]~[¥]
1. You can call me Bo or Critic. I also go by Jei.
2. I'm 100% girl and I would have it no other way, though sometimes being a girl sucks a lot.
3. I am a total boss at roasting people, so say my friends and victims. Beware my fiery words.
4. If I procrastinate in my replies, that means I am being productive someplace else. I have my priorities, and SoD, while high on the list, isn't top. So don't expect lightning-fast replies.
5. If you get on my wrong side, I will beat you senseless with bacon, bury you alive, and dance on your grave. Or the polite equivalent of that.
6. Drama + Me = Your Doom. I make sense. Drama does not. I am logical. Drama is not. I would rather forgive and move forward. Drama would rather spite and drag things on for eternity. You getting my point so far? Aight. Good. If you manage to drag me into any of your drama, I will make it into a personal game/competition that may or may not develop into a personal vendetta, then I will feel justified in roasting you. You have been fairly warned.
7. I am the INTJ personality, if you're into the MBTI personality types.
8. I am an aspiring author and filmwriter. I currently have 187 characters, 25 and counting plotlines, and over 7 book series on my shelves. And 27+ beanie boos keeping those books company.
9. I love cats, books, and coffee, and together those three things form the worldly basis of my life.
10. I stand firm on the foundation of Scripture and Christ, and I believe that God will come again through His Ambassador to take His children to the new earth.
11. Feel free to PM me for anything!
[¥]~[¥]~[¥]~[¥]~In-game Information~[¥]~[¥]~[¥]~[¥]
Been a part of SoD since: August of 2016
Previous Clan Families: The Dragon Racers (JbMiler/httyyd),
The Messengers (alpha zero/Megaboltphoenix)
WARZONE (AlphaSkrillyYT)
~~~
Viking #1: Rogue Wolf, proud Elder of The Light Fury Racers
Viking #2: BohemianCritic, proud to lead Harbingerz
Viking #3: DrakanaArcadia , place-holder leader of Harbinger Furiez
Viking #4: StryxStryker, leader of Harbingerz Velocity
Viking #5: DeviantCritique, elder of Harbingerz Velocity
~~~
I reject every friend request unless it is from a friend or someone who has notified me they are sending me a request.
[¥]~[¥]~[¥]~[¥]~My SoD Friends~[¥]~[¥]~[¥]~[¥]
flittIngerman | Leafgale | TheBeardedDragonMan |
MysteryXshadowXracer | Milly | EmeraldGemHuntress |
IIXHowliteTerrorXII | JasonBergeron | ishmyth |
Yasashiichan | HashiramaFirstHokage | IIlLordxxFearlII |
hookless | llXValkyrianXBountyXll | Tamra Diamond
[¥]~[¥]~[¥]~[¥]~My Clans~[¥]~[¥]~[¥]~[¥]
Harbingerz
~~~
Together we are unstoppable. Apart we are undaunted.
Forever we are inseparable.
~~~
Clan Trophy Rule: 1,000+ trophies (Bare Minimum is 500 trophies)
Clan Board Rank: 77th
Status: Leader (Viking #2: BohemianCritic)
Total Members: 9/100
Clan Dragons: Venture the Razorwhip
Colors: Mahogany, Navy Blue
Have some clan news you'd like to share? Post it on our Harbingerz News Thread!
Want to join Harbingerz through the forum? Fill out our Recruitment Form!
Do you have some questions about joining Harbingerz? Can't get in touch with a Harbinger in-game or on forum? Look no further: Official Harbingerz Recruitment Thread!
Want to live chat with members and Elders of Harbingerz? Join us on the Harbingerz Discord!
~~~
Harbinger Furiez
Collaborative Tournament clan of Harbingerz and The Light Fury Racers. Closed until CoTC 2020.
Clan Trophy Rule: N/A
Clan Board Rank: N/A
Status: Co-leader (Viking #3: DrakanaArcadia)
Total Members: 1/40
Clan Dragon: Rikkardi the Triple Stryke
Colors: Icy Blue, mahogany
~~~
Harbingerz Velocity
Never stop to doubt. Always look forward.
~~~
Clan Trophy Rule: 200+ trophies (bare min. is 0 trophies)
Clan Board Rank: 1,099th
Status: Leader (Viking #4: StryxStryker)
Total Members: 2/50
Clan Dragon: Trenchblood the Skrill
Colors: Navy Blue, Mahogany
~~~
The Light Fury Racers
Invisible. United. Loyal. Fast.
Masters of the Light
~~~
Clan Trophy Rule: 2,000+ trophies accepted
Clan Board Rank: 29th
Status: Elder (Viking #1: Rogue Wolf)
Total Members: 88/90
Clan Dragon: ? (My safest assumption is the Light Fury XD)
Colors: Light blue, baby blue
~~~
[¥]~[¥]~[¥]~[¥]~My Threads~[¥]~[¥]~[¥]~[¥]
Asterisk Us, Don't Ban us - In-game chat suggestion thread
Mirror Mirror on the wall, Who's the--AAAA OH MY GOSH - Memes thread
Two Truths and a Lie - A Lie Detector Game
Dyslexia! - An Unscramble the Phrase Game
[¥]~[¥]~[¥]~[¥]~Roleplays Hosted by Me~[¥]~[¥]~[¥]~[¥]
Raiders of the Hidden World - Post HTTYD 3 RP [R.I.P... feel free to help me revive this poor RP]
Your Time Begins Now - A murder mystery, virtual reality RP [has not been started; RPer spots still open!]
It was a Dark and Stormy Night - A free-for-all multiverse RP
[¥]~[¥]~[¥]~[¥]~The Blurb Song Series~[¥]~[¥]~[¥]~[¥]
Space Pirates - in progress
[¥]~[¥]~[¥]~The Cardinal quintessence~[¥]~[¥]~[¥]
Tashan = Mind behind Time
Rakjak
= Mind behind Energy
Narcadia = Mind behind Motion
Musefangr = Mind behind Matter
Arktan = Mind behind the Mind
Artist/RP reference forms can be tracked or found on this thread:
[¥]~[¥]~[¥]~[¥]~A Few Favorite Reads
~[¥]~[¥]~[¥]~[¥]
Three Men in a Boat - Jerome K. Jerome
The Hunger Games - Suzanne Collins
How to Train Your Dragon - Cressida Cowell
Keeper of the Lost Cities - Shannon Messenger
Magnus Chase & the Gods of Asgard - Rick Riordan
The Final Empire - Brandon Sanderson
Ranger's Apprentice - John Flanagan
A Tale of Two Cities - Charles Dickens
Assassin's Creed (novels based off the game) - Oliver Bowden
The Strange Case of Dr. Jekyll and Mr. Hyde - Robert Louis Stevenson
J.R.R. Tolkien: A Biography - Humphrey Carpenter
The Maze Runner - James Dashner
The Great Divorce - C.S. Lewis
[¥]~[¥]~[¥]~[¥]~Favorite Musicy Things~[¥]~[¥]~[¥]~[¥]
Imagine Dragons - alt. rock artist
Philter - instrumental/synth/piano artist
EDM - music genre
Toby Mac - Christian music artist
Jekyll and Hyde - song by Jonathan Thulin
Scorecore/Epicore - music genres
Soundtracks - movie tracks/genre
Tungevaag & Raaban - EDM/pop artist duo
Gareth Coker - Videogame artist
Million Lights - song by Tungevaag & Raaban
Silence - Marshmello
Try Again - Tungevaag & Raaban
Third Date - HTTYD track by John Powell
Grip - song by Seeb and Bastille
Turning Away - song by Celtic Thunder
Monster - song by Skillet
[¥]~[¥]~[¥]~[¥]~Favorite Things~[¥]~[¥]~[¥]~[¥]
Reading
Writing
Roleplaying
Sleeping
Not running
Skittles
Beanie Boos
Brandon Sanderson and his trilogy, Mistborn
Cats... lots of em
All things medieval
Word play
Correct grammar and spelling
Riddles
Card games
Philosphy
Escape rooms
Murder mysteries (games, parties, movies, etc.)
And the list can go on... and on... and on...
[¥]~[¥]~[¥]~[¥]~Memes~[¥]~[¥]~[¥]~[¥]
Congratulations! You've made it past all my words! Now have some memes...
Fri, 04/12/2019 - 08:45
#1
Who needs sleep when you have...ENTHUSIASM ( ͡° ͜ʖ ͡°)
YOU GO GHOSTY PEPPER XD ( ͡° ͜ʖ ͡°)
__________________
Sooo, first things first. When I made this account I choose hookless as my username because hookfang and toothless were my two favorites out of the gang's dragons, and I combined their names. I just want to clear that up so people don't take it the wrong way. :)
Siggy header made by awesome AndreaEaston! Thankies :D
Original pictue of Final Inferno by my buddy Flitt. Thanks so much!! :D
His flames will consume your soul and scorch you alive if you dare touch the art in this siggy.
A cool present from my friend Bluetheraptor. Thanks pal! :D
Permanent WIP: Beware falling gifs and memes (in the meantime, plese enjoy these screaming birbs 8D)
Table of Contents: (no longer relevant cuz half the siggy got deleted... :\ *glares at Thanos*)
Info about me that you can live without XD
Art (currently undergoing revamp)
Links and stuff (RPs, art threads,etc)
My Fandoms
Random jokes and stuff (mostly memes...also undergoing revamp)
IMPORTANT: Dictionary of made up weerrrrrrddddddzzzzz XD
If you're an MCU fan...don't go to the end of the siggy XD Feels await you xD
Before you go further: I'M A SUPREME VIKING CHAMPION!! RESPECT MAH AUTHORITY!! XD
Names you can call me
Potato, Chip, Hookless, or Hookie (I'm girl fyi xD)
I have certain nicknames that only my friends can use. These include: Bolt, Bacon, and Your Highny. No one but my closest friends can use these.
Stuff about Me regarding the forums
I watch the forums like a hawk... ·_·
may make an art request thread in the future...
I use lots of exclamation points and capital letters.
Sometimes gets unnecessarily hyped about different, new things (hence the capital letters)
loves RPing and thinks wayyy too much about them XD (currently have 15 rps...XD)
However! I really despise having people ask for recaps. If you missed some posts in an rp, jut go back and read through the posts you missed! There could be important info! Especially if you're working with me, since I like to include foreshadowing and symbolism in my posts.
How I'm like when first entering a thread made by strangers or slight aquaintances:
How I'm like when entering a thread made by my friends:
I either mercilously spam my friends (with them joining a lot of the time XD) or just scream my head off from enthusiasm....XD
Also...Imagine me looking like this... (pic below XD)
Bacon the Axolotl! 8D By my bud SpeedyLeaf! SHE IS SUCH AN AWESOME ARTIST!! THANK YOU! 8D
My bestest forum buddies:
Random stuff about me
I'm not as active in-game as I used to be :(
uh, I love drawing dragons (mostly of my own making or fan-dragons)
frequently fangirls about anything How to Train Your Dragon, Jurassic World, Avengers, Big Hero 6, The Flash or Gravity Falls related
If you like any of those, PM ME! I would love to have someone to scream and theorize with. :D
Hopelessly obsessed with the Avengers...XD (aka. the fandom I'm most passionate about)
I WRITE POST-INFINITY WAR AND ENDGAME AVENGERS HEADCANONS!!! If you have an idea, pm me! I'll see whether I'm willing to write something with your ideas :D (I am particularly good with ones about Peter and Tony...precious mentor and apprentice duo 8D) (no romantic ships though ;) )
Extreme MCU fangirl...I cried during Infinity War and Endgame XD SO EMOTIONAL!
just your friendly neighborhood biology geek who loves birds and reptiles. :)
I like puns and memes...like...a lot...XD
My favorite color is blue. I think that was pretty obvious though XD
Did I mention my obsession with the Avengers? Yes? Well then...I'll just add some gifs and memes here later...XD
Time for art!!!
Featured Artists: All these people are extremely talented and were so generous to offer to make these awesome drawings. From the deepest part of my heart, I say, Thank You. I will always cherish these drawings :)
Names in bold letters are who I consider LEGENDS of this forum regarding art :D
Names in italics are friends of mine :)
ZestyDragonWing (formerly Wutend Bonfire)
Fireflash
Lissafish
SangoMichiko13
AndreaEaston
Flitt
Toshi Loshi
IzzyDrawsDragons (formerly Embalathe dragon hatcher)
SpeedyLeaf
ImDerpySheylaYT
Rutvi123123
WildVanity
LilyStark
MatterPatter(Corv)
Miru
Canon HTTYD Dragons
Strike Class
Orion the Night Fury
Personality: Orion is extremely protective of his twin sister, Andromeda and his three younger siblings. He's a warrior, extremely loyal to his family and friends, and will fight to the death to protect them. He's always on the move, whether he's training, hunting, or occasionally playing with his younger sibling. Loves to go mystery hunting with his family.
Orion by the incredibly talented, off the chart awesome ZestyDragonWing. I will forever be grateful :)
Another picture of Orion, by me!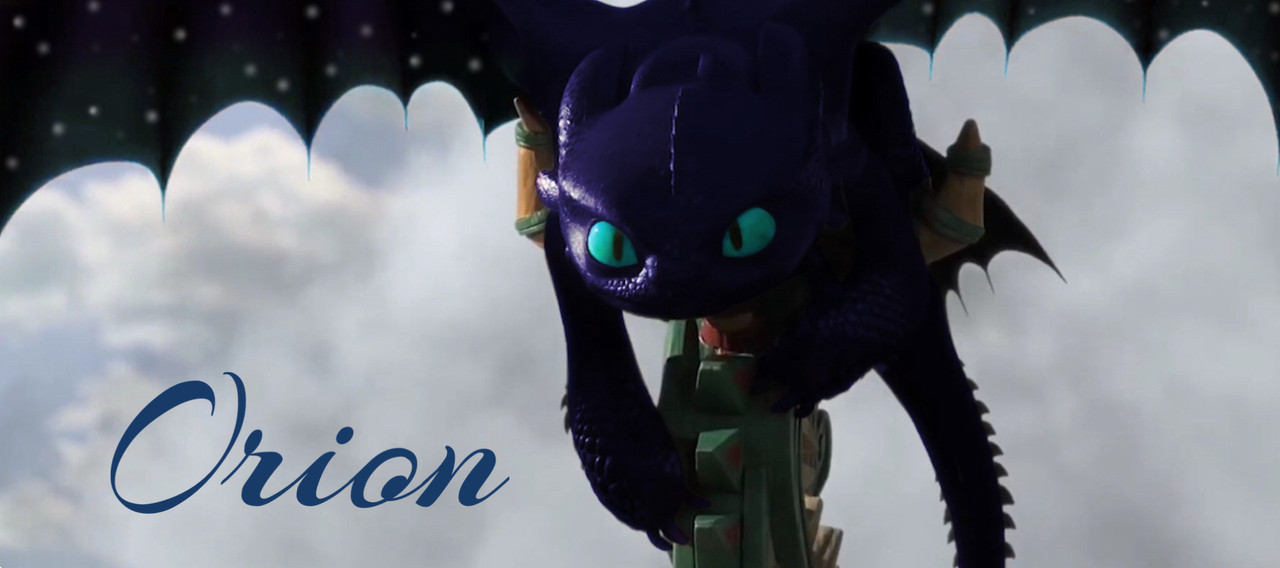 A wonderful edit of Orion by the wickedly talented WildVanity Thanks so much! :D
Orion as a dragon balloon by the AWESOME ANDREAEASTON!!! 8D Thanks so much, Andy!
Lunalight the Lightfury (nickname: Quest)
Personality: Lunalight is a mystery hunter. She travels the archipeligo solving mysteries for both humans and dragons. She's very logical and analyzes situations from every angle. She has a gift of extreme perception and is able to detect the slightest clues whether by sight, sound, or smell. She's very cheerful and tries to make her clients and friends happy. She likes to tell jokes to try and lighten the usually sullen atmosphere of a crime scene or investigation.
She's also Orion's girlfriend and loves training with him. She loves playing with his younger siblings. She can be very talkative sometimes too. Although she has a fun side, she is a ruthless hunter and won't stop a case until she's cracked it.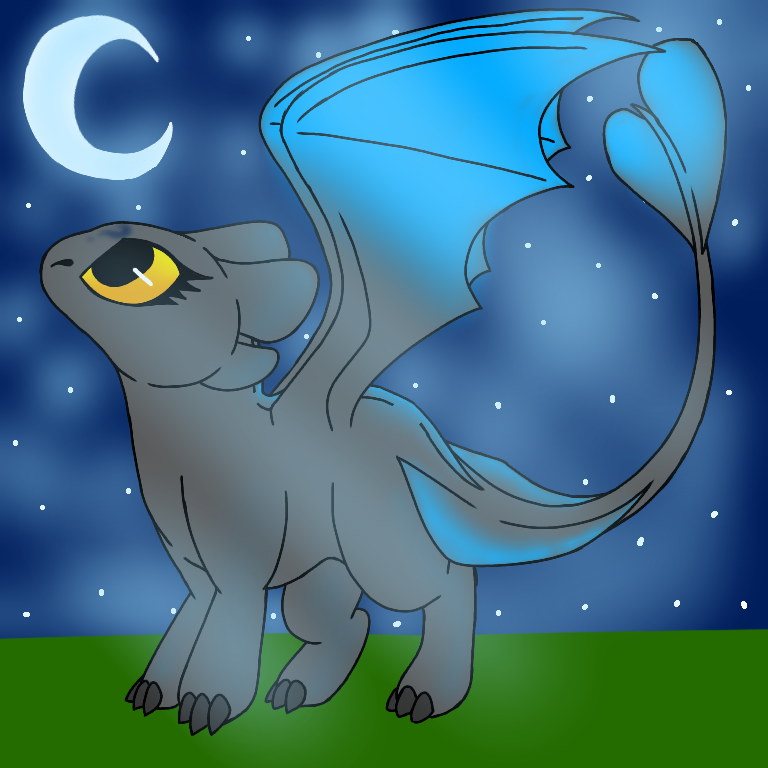 Lunalight by the awesome SangoMichiko13. Thanks so much :D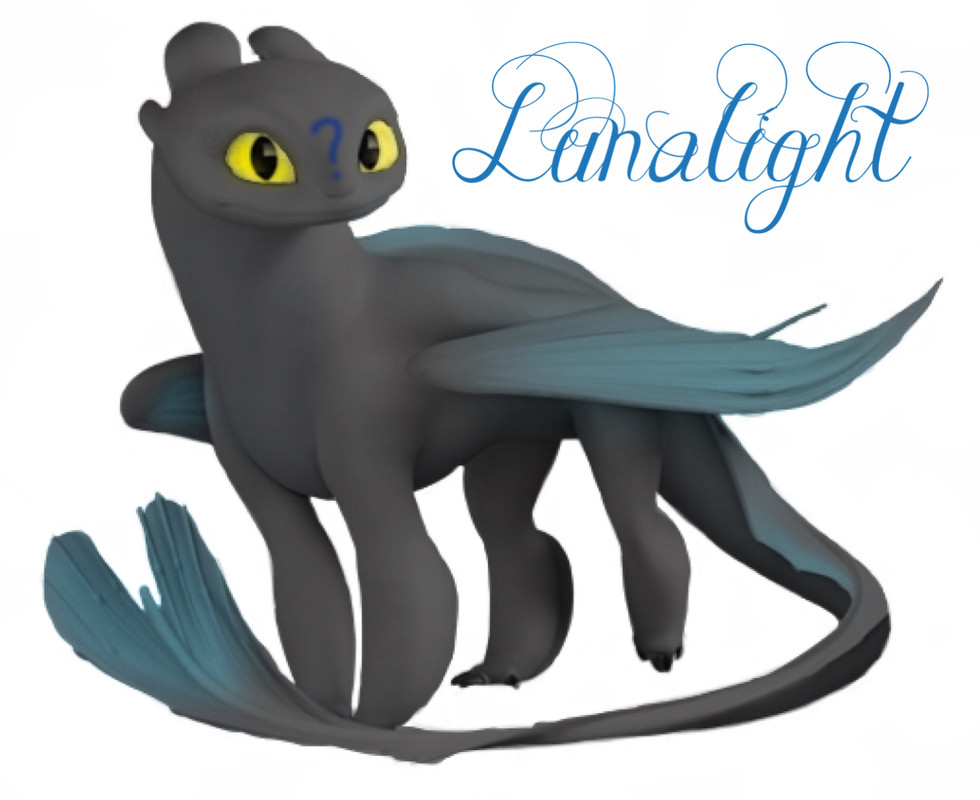 An awesome edit of Lunalight by the wonderful Wildvanity. Thank you so much :D
Luna (Quest) as a balloon. Again, by the incredibly amazing AndreaEaston! Thanks so much! XD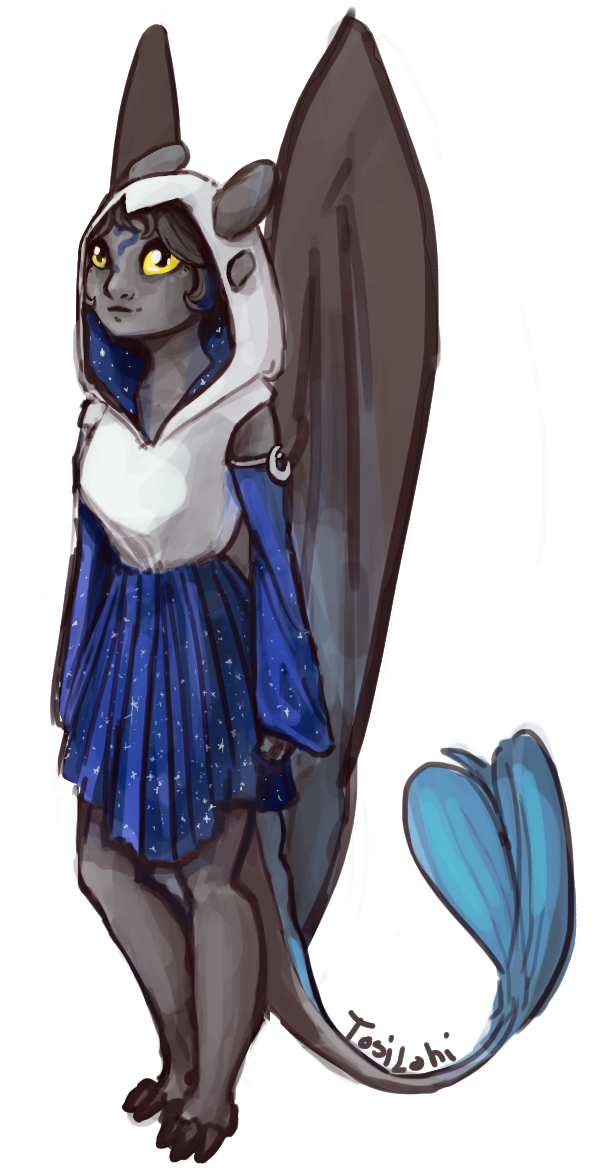 Anthro (more humanish) Luna by legend ToshiLoshi :D Thanks so much :D
Flash the Skrill
Personality: Flash is a quick thinker. He's somewhat impulsive and runs into everything. Fast on his feet and extremely strong, he fiercly protects his family and friends and will do whatever it takes to protect them. He loves playing games and makes and exceptionally good baby sitter.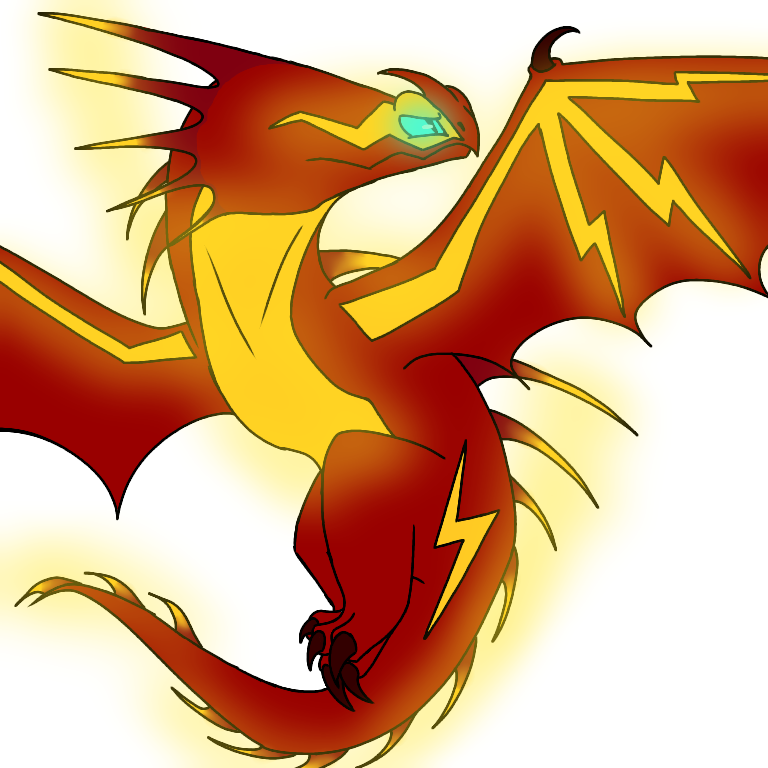 Flash by the incredibly awesome SangoMichiko13. THIS IS SO AWESOME!!!! THANK YOU SO SO MUCH!!! :D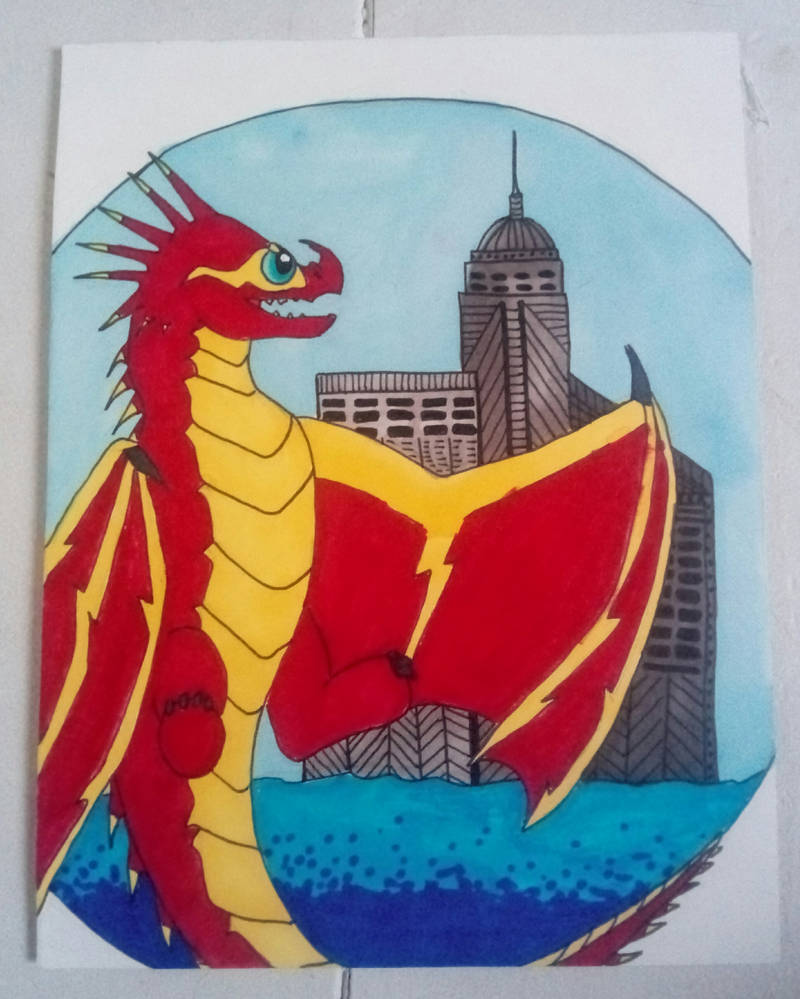 Flash posing in front of his city. By the Incredible IzzyDrawsDragons! Thank you so much! 8D
Flash by absolutely incredible Matterpatter. This is stunning! Absolutely stunning. Thanks so so much! :D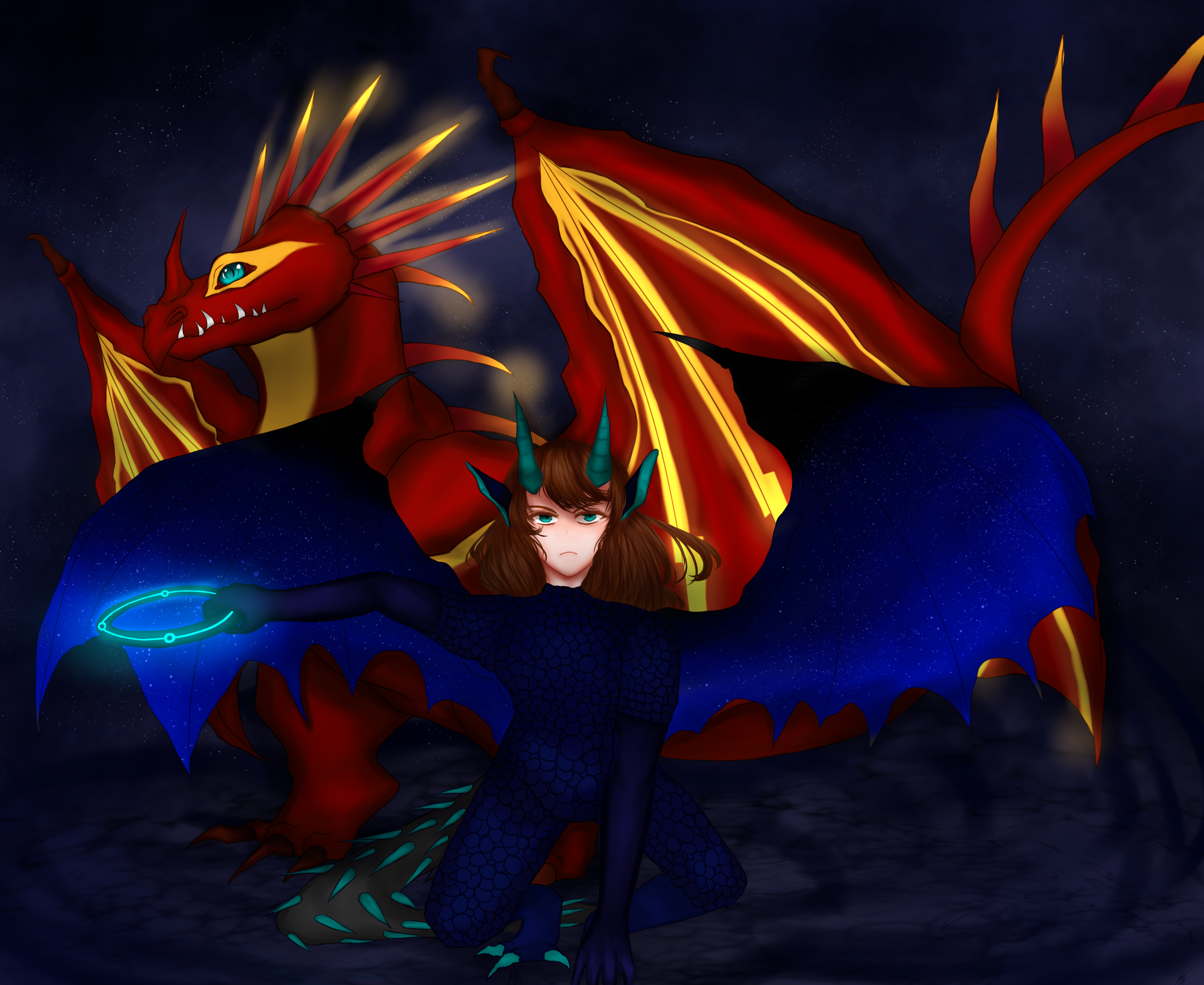 A picture of Flash with my OC Sauren Storm. By the famous, no introduction need, totally awesome legend, FIREFLASH!!! THANK YOU SO MUCH!!!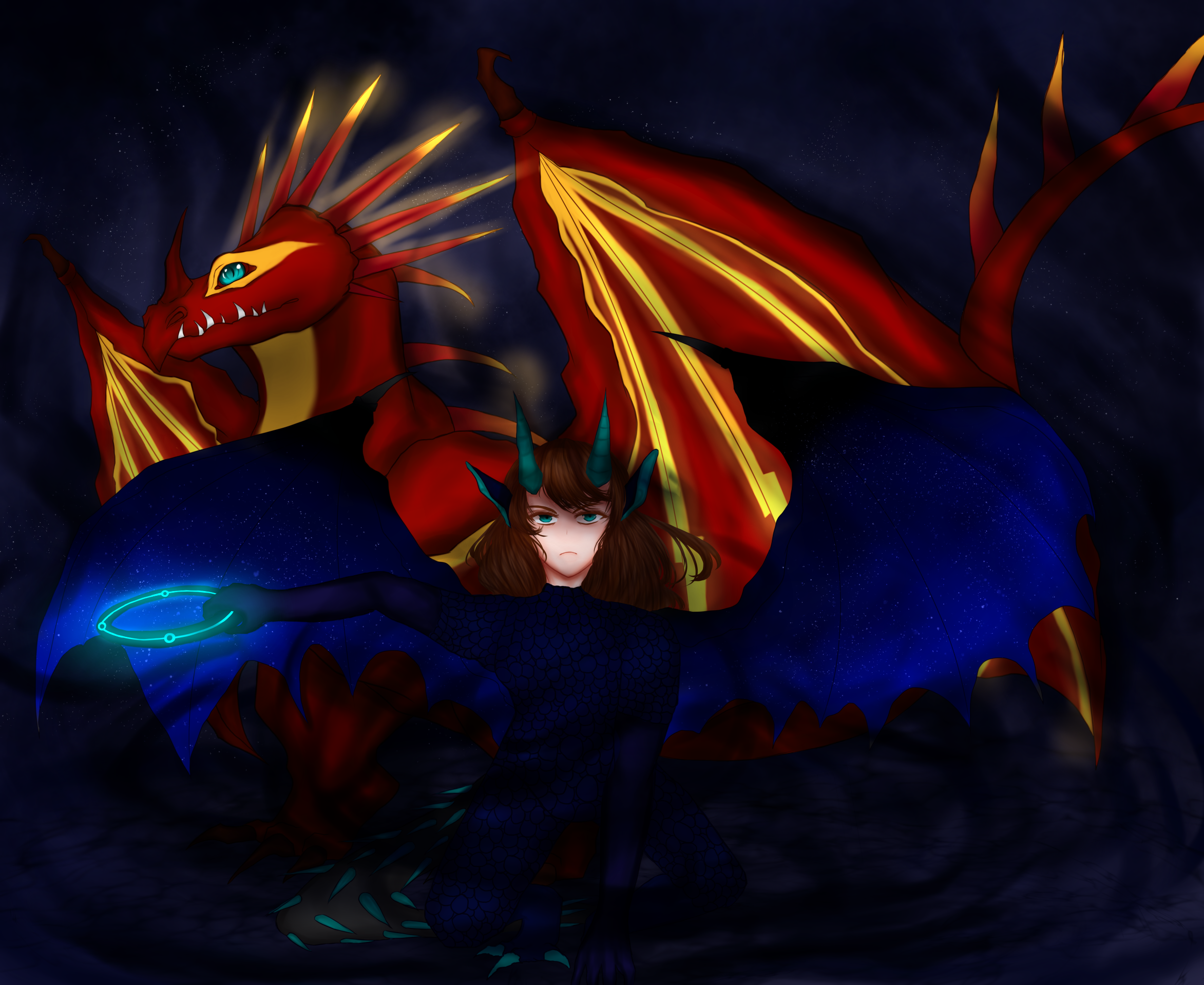 Here's the other version with the wicked awesome particle effects :D
Leachy the Grimora by the wonderful Flitt! Thank you XD
Hybrid HTTYD Dragons
Scourge the Lightgripper
Scourge's backstory:
Scourge had a very traumatic hatchling-hood. He was born on Grimmel's warship and was the only hatchling in his clutch. His mother and father were taken away from him at a very young age. Scourge was raised as a living war machine, and, for a while, he lived up to his name.
However, several years past and he got tired of fighting other dragons day after day. He fought hard to escape, and barely survived his exodus from the warship.
Meanwhile, SuperPotatoChip and his skrill Flash were flying over a nearby island. They saw the struggling lightgripper and, after gaining his trust, helped him back to Lightning Hills, Chip's island where he and all his dragons lived. Scourge has since become a wonderful addition to Chip's flock and is best friends with Flash, Dune, and Chip's nightfury Orion.
Scourge's personality:
Scourge has a warrior spirit, but is also very tenderhearted and kind to his friends. He's very protective of the younger dragons in Chip's flock, but he also has a jokish side and frequently pranks the other dragons along with his sandwraith buddy, Dune. He has slight PTSD and flashbacks from his experiences with Grimmel. He's always on the move and trains hard every day because he wants to get his revenge on Grimmel some day.
ok...wow...I didn't realize that everything else was deleted.... darn it...ok..I'll get back to this later...I am very upset now :\
♦
♦
♦
♦
♦
♦
♦
♦
♦
♦
♦
♦
♦
♦
♦
Fri, 04/12/2019 - 13:44
#2
Derp
__________________
~~~~ We are light furies, we live to race through the skies ~~~~
~ We are invisible in plain sight. We are people that have come to unite. We soar through the air like light. ~
~ Epic gif and banners made by Emeraldhuntress65 ~

-----------------
Hobby?: READINGGGG
Favourite Httyd music: Where no one goes, 10 HOURS
-----------------------------
Pets: German shepard mix puppy (was a rescue) /// 2 - 18 year old cats
/// ..over 20 fish.. /// and getting birds sometime
-----------------------------------------------------------------------------------
~~~~~~~~~~~~~~~~~~~~~~~~~~~~~~~~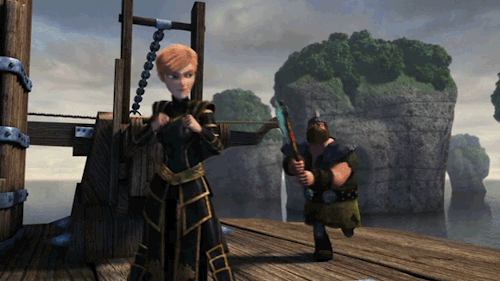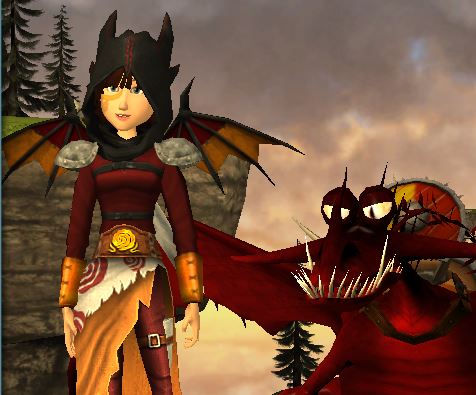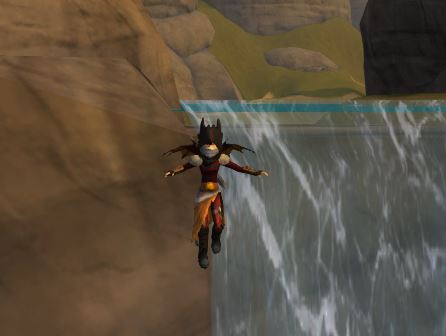 ~~~~ List of my dragons below ~~~~
- some of my dragons new names will be listed, not their current one -
~~~~~~~~~~~~~~~~~~~~~~~~~~~~~~~~~~~~~~~~~~~~~~~~~~~~~~~~~~~
~ My first two dragons ~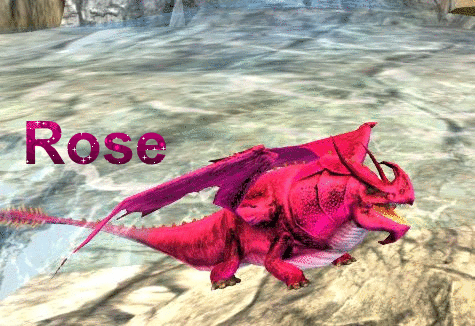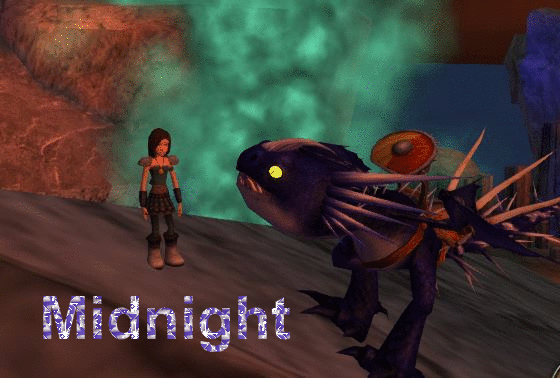 ~ My battle event dragons ~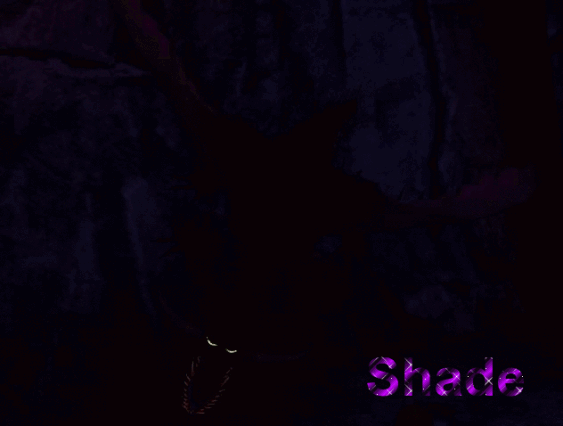 ~ Random Dragons ~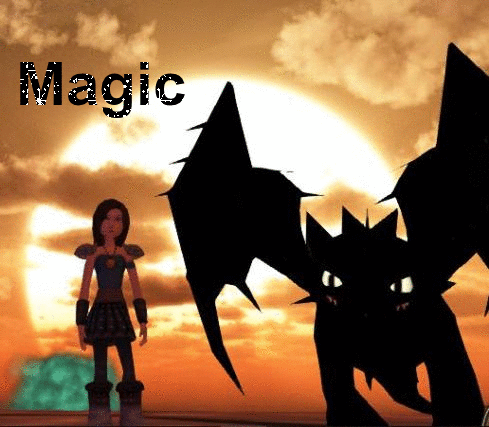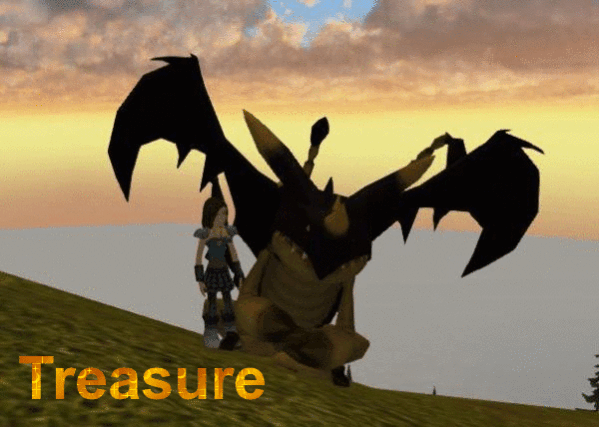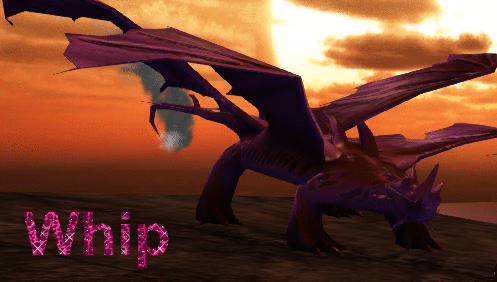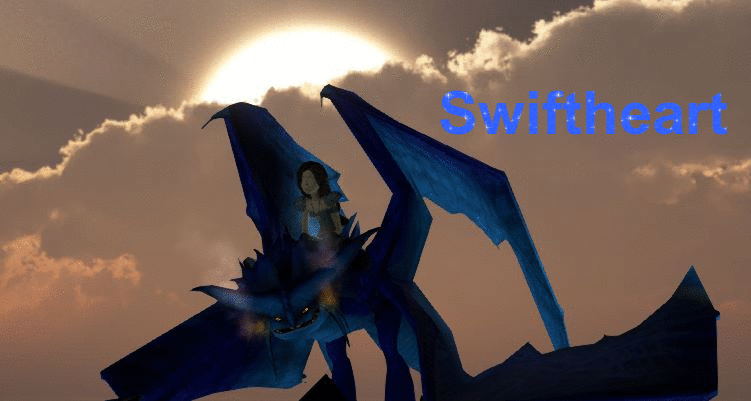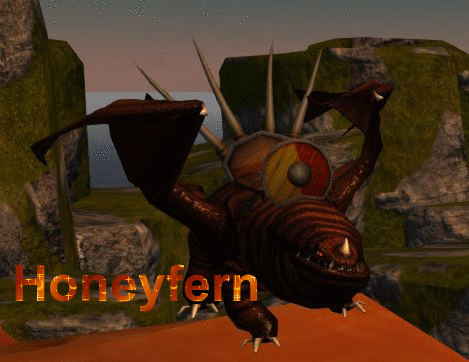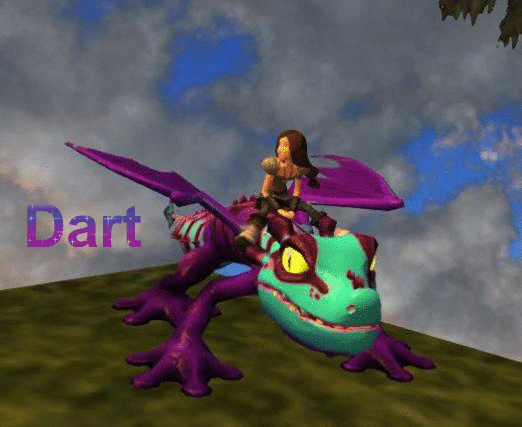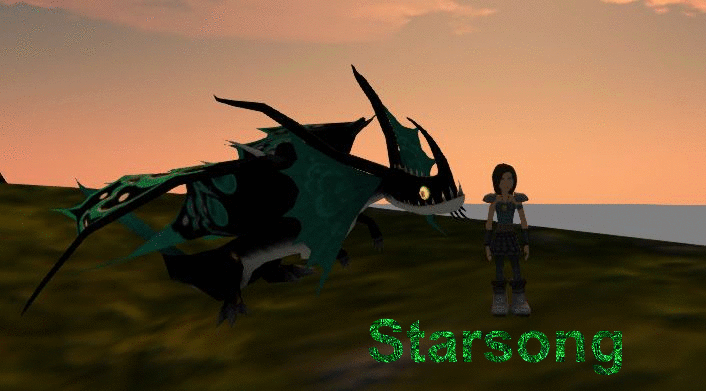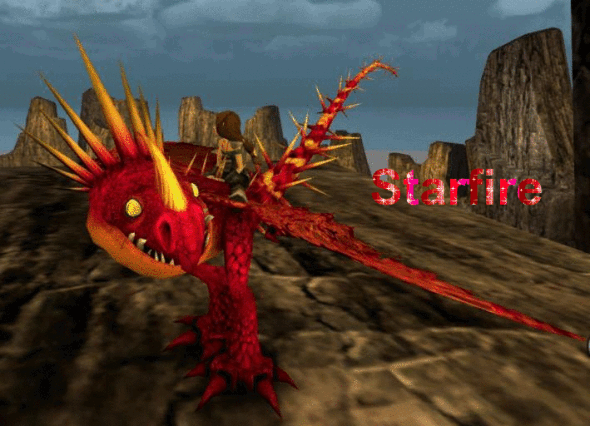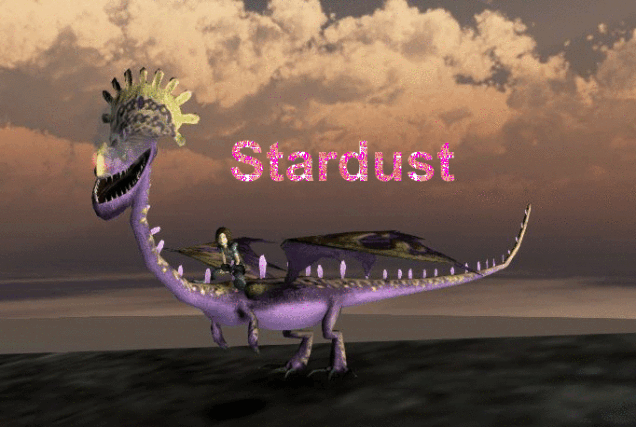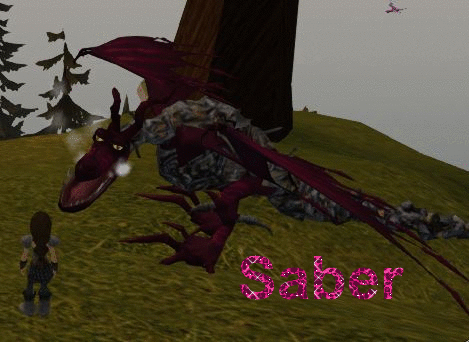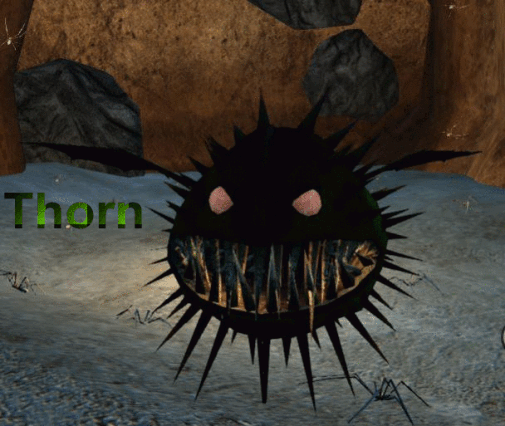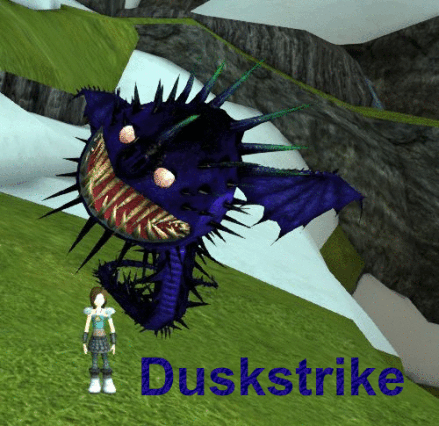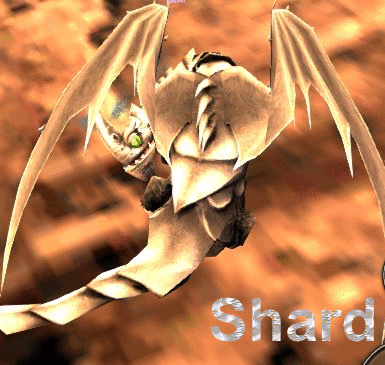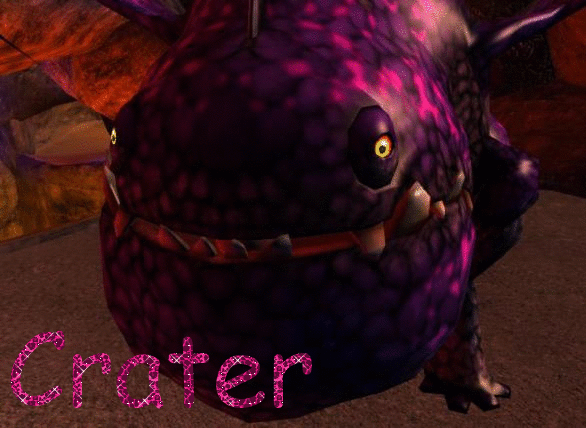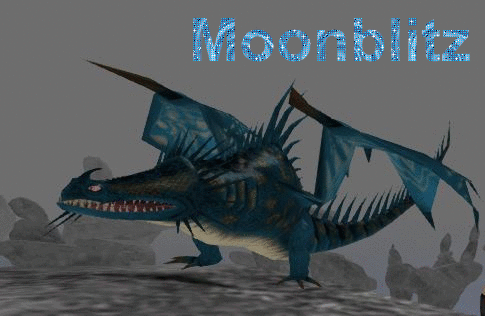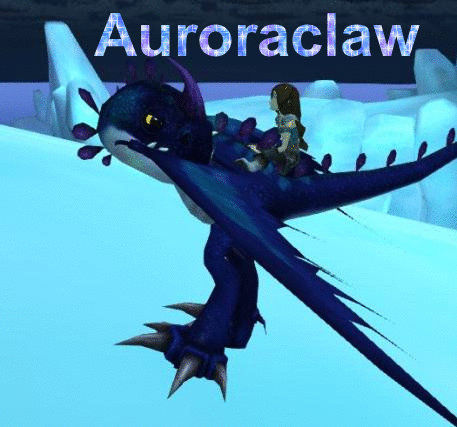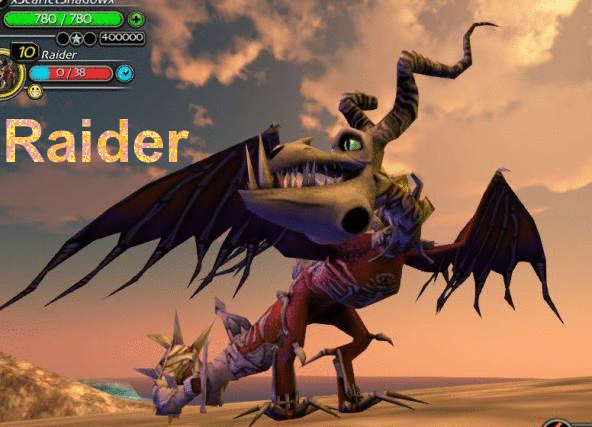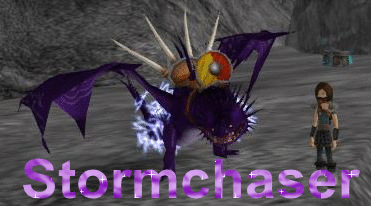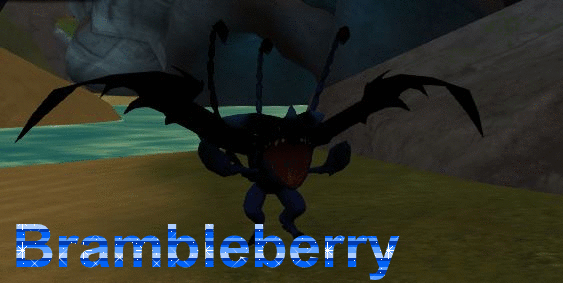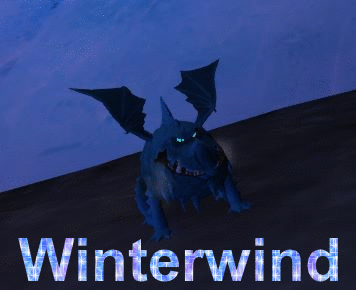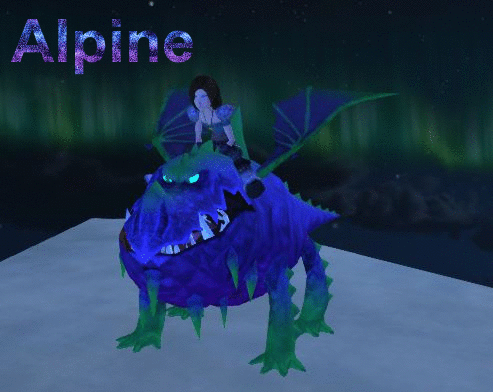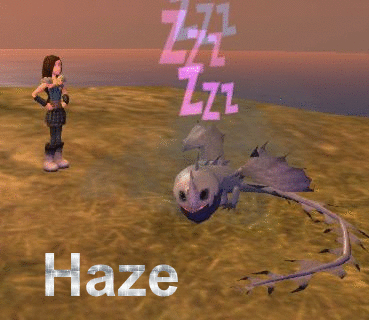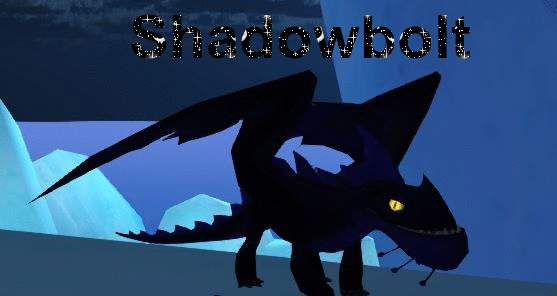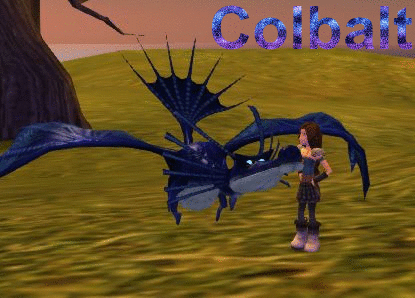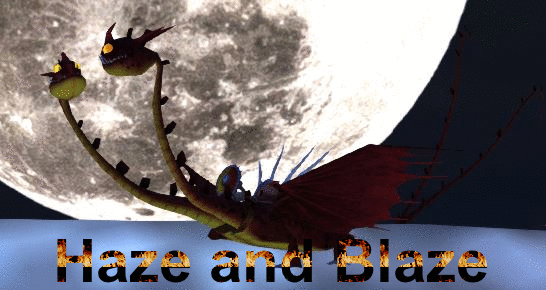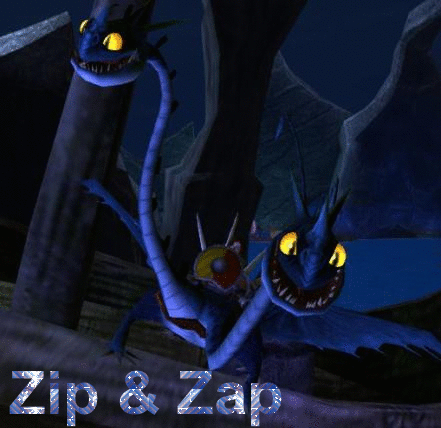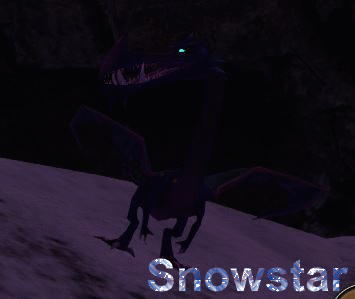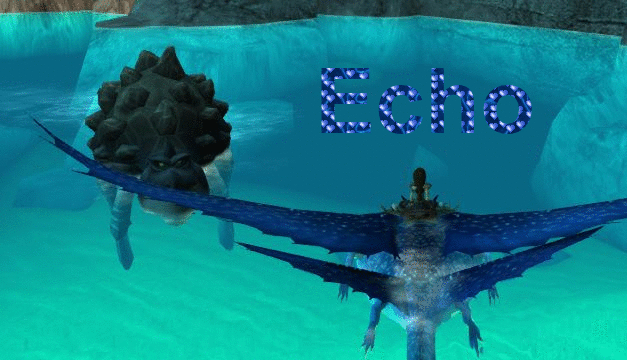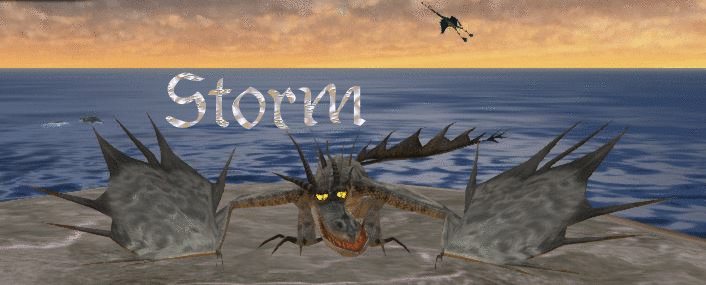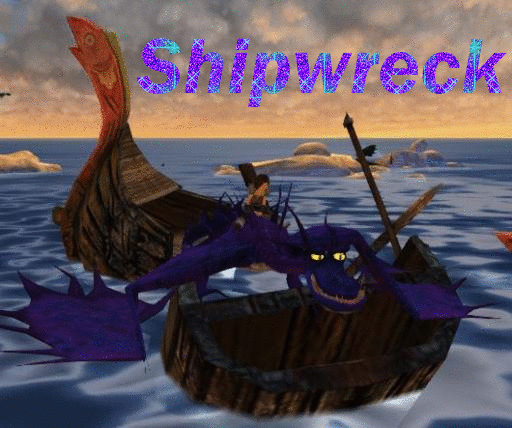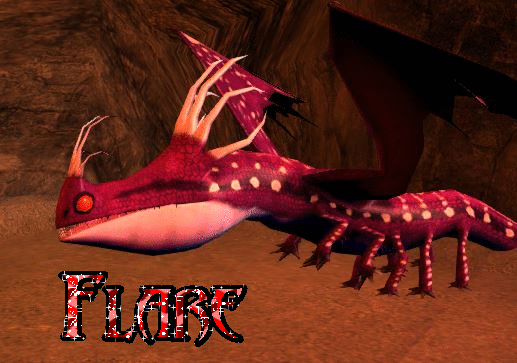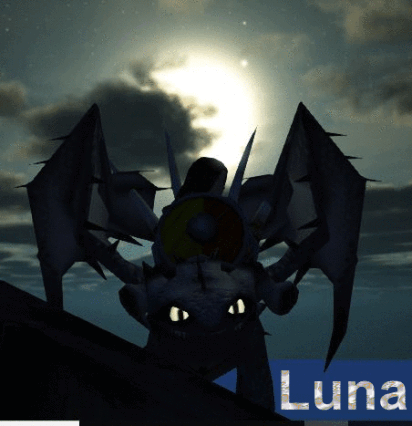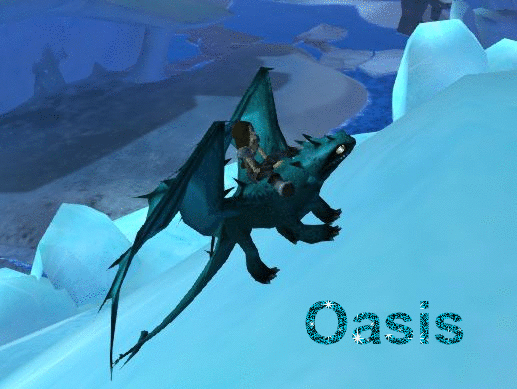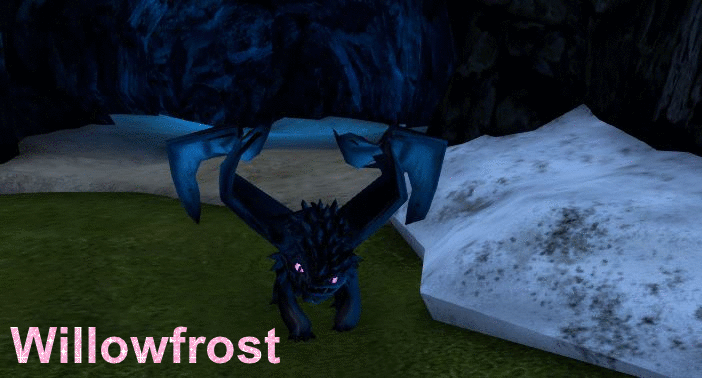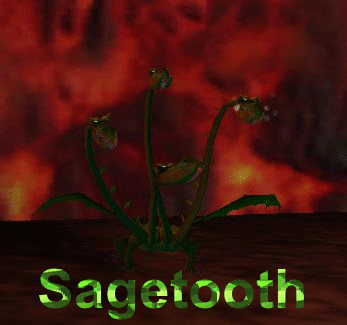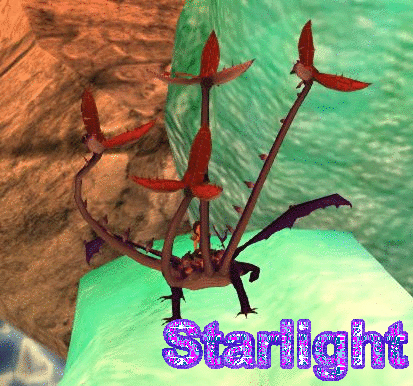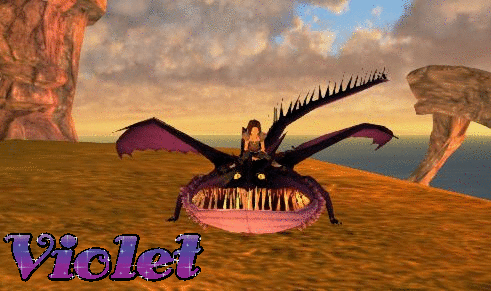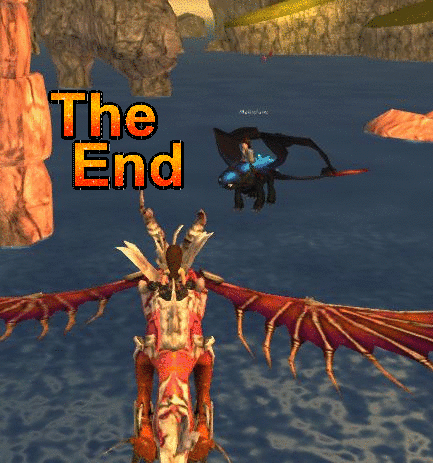 Who's online
There are currently 32 users and 165 guests online.