Taking surprise art requests!
Look who's taking art requests!!
And the surprise is that you won't know I picked your request until you have the piece!
Important things to note:
These will be humans only requests. I'm more confident in drawing them for others.
I won't be making slots or saving requests.
I will get to them when and if I have the time. So you might have to wait a month or two. IDK
Requirements:
Reference picture.
Rough idea of what you want.
Character's personality.
Any other important elements.
That about covers it!
Let's do this!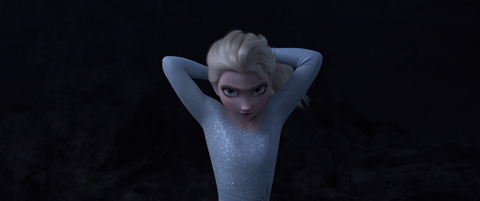 Fri, 02/15/2019 - 18:32
#2
Could you do Dawn?
Yay!!! You have made an art request thread!! Eeek!!!! I have been wanting art of my OC Dawn for a while now... could you please draw her?? :D
Here she is!!
Pose: I would like for her to be somewhere in the forest, up to you what type, and possibly looking at something in the distance? I honestly would just prefer for you to go crazy with it because I LOVE your art and know you would do a good job, but the requirements say a rough idea so I guess just in the forest somewhere? The rest is up to you!
Instead of writing out a personality, why don't I give you my description sheet thingy of her?
Name: Dawn Andreassen
Race: Viking
Age: 19
Appearance: Her shirt and skirt vary often but she always keeps the same cloak. She has had it for a long time now, and has made enhancements to it such as pockets on the inside and more. Her shield was given to her by her father, and her bow and arrow by her mother, so she treasures them as if they were her own children. Her horn was given to her when she was born and it still works just as well as it did when she first started using it. The horn is able to 'communicate' with dragons, depending on how it's blown, it can either calm dragons or thoroughly enrage them. So yeah. Quite a powerful weapon in the viking world.
Personality: Very headstrong and strong-willed, she is a born leader although often prefers to work and be alone. She is very cooperative when need-be but if she senses a traitor or enemy, she will be the exact opposite. She also has a mischievous side to her, and can be a lot of fun to be around.
Strengths: She is (as mentioned before) very strong-willed so she can often get out of sticky situations. It also helps that she has a mischievous streak so pranks and tricks also often get her out of tough situations. :D
Weaknesses: Due to her looks (blonde hair, blue eyes, you get the idea.), many people think she is innocent and weak so they often go after her. Her tendency to like being alone also makes her a target for those who she makes enemies with. She is also useless with a sword, which is why she prefers to use her bow and arrow and fight from afar.
Other: She has never been seen without her cloak.
Backstory: She lived a normal life with her parents in her small town of Glitnir, until one day she went venturing into the forest and when she returned, she seemed... different. No one knew what had happened but something inside of her changed and she stopped socialising with everyone, often preferring to be alone by herself on the other side of the island. One day, out-of-the-blue, she just disappeared. Although it was rumoured by some traders and vikings they saw her leaving, no one could quite remember how and why. Now she roams the archipelago, never staying in one place for too long, and always, ALWAYS wearing her cloak.
Sorry for all that extra info! I can't wait to see what you come up with!! :D
~ Stormy!! :D