Taking Requests for Viking IDs!
It's simple, fill out part of the form that you want to be put on your ID, and leave blank the things you don't want shown on your ID. You can also request a certain order in which it is read (i.e. Viking name first, trophies second, clan third, etc.) when you fill it out.
(in no particular order)
Viking Name:
Age:
Clan:
Trophies:
Clan Rank:
Main Dragon(s):
Favorite Place:
Leader/Elder/Member of:
Friend Code:
Best Friend:
Anything else you want added?:
Any preference or reference pic for ID background? (leave blank for artist's choice):
DNR will be posted shortly.
__________________
Looking for something to jam to? Here!
Spotify Playlist: My Spotify Jam
~~~~~~~~~~~~~~~~~~~~~~~~~~~~~~~~~~~~~~~~~~~~~~~~~~~~~~~~
Welcome to my Siggy!
RP Hostess | Mostly Pessimistic | Introvert | Aspiring Author |
You can call me Nav or Fury. I also go by Erin Larz. In real life, I am like this, but whenever it's not face-to-face, I am like this. I love to read, draw (digital drawings) and write my own stories/books. My favorite genres of books is mostly everything besides classic (PM me if you wanna complain about my taste in books). I have a heart for myhical animals (particularly the scaled, feathered and fuzzy ones) and often wish the things of the imagination came true. I'm a homebody but like to get out every now and then (preferably the library, lake or at my friend's house) and I enjoy listening to all sorts of music from Christian rap to Epic North's soundtrack worthy music!
Feel free to PM me for anything!
~~~~~~~~~~~~~~~~~~~~~~~~~~~~~~~~~~~~~~~~~~~~~~~~~~~~~~~~
Learn of my characters' origins in Faze Idolz!
Faze Idolz ~ The Official Tracking Thread
A perilous Game of War is at hand!
Game of War ~ Official Tracking Thread
I am currently taking requests for stories!
Would you like a story from me?
Play some Forum Games with me!
Riddles in the Dark - Forum Game
Two Truths and A Lie - Forum Game
Get to know me through my other threads!
If you could? ~ For Avid Readers
What If? | AU Brainstorming | Brainstorm HQ | BEWARE: Possible spoilers!
Take a look at my Request Threads!
Taking Requests for Viking IDs!
~~~~~~~~~~~~~~~~~~~~~~~~~~~~~~~~~~~~~~~~~~~~~~~~~~~~~~~~
RPs currently being hosted by: Navlyn Fury
Certain Death or an Unlikely Victory - Unlimited Spot PJO RP | Reworked and Rebooted
Thieves and Scorpions - 7 Spot WoF SandWing Hybrid RP | Reworked and Rebooted
~~~~~~~~~~~~~~~~~~~~~~~~~~~~~~~~~~~~~~~~~~~~~~~~~~~~~~~~
Introducing Hobbs, my fearsome Siggy Guardian!
~~~~~~~~~~~~~~~~~~~~~~~~~~~~~~~~~~~~~~~~~~~~~~~~~~~~~~~~
Rogue Wolf - Loud and Proud (as usual)
Clan: The Dragon Racers
Viking Name: Rogue Wolf
Friend Code: PM me
Trophies: 2,000+
Dragons: too many to put here, but i have more than 22
Main Dragons: Saebyn (Woolly Howl), Dagro (Sand Wraith), Tundragon (Snow Wraith), Skeil (Razorwhip), Reaper (Screaming Death), Clay (Mudraker),
Favorite Place: Training Grounds
~~~~~~~~~~~~~~~~~~~~~~~~~~~~~~~~~~~~~~~~~~~~~~~~~~~~~~~~
~Some Things About Me~
I am the person who makes a lot of mistakes irl and on the forums
I prefer limited spot RPs over unlimited spot RPs
I love dragons and wolves
I'm a booknerd
I am in the Percy Jackson fandom, and ship Percabeth
I ship Hiccstrid too
I am obsessed over archers and medieval stuff (particularly hot archers XD)
Somedays I'm introvert, sometimes around friends I'm extrovert
I'm Never in the Ever-Never Army (and in the fandom)
A Ravenclaw and proud of it! (don't kill me please I haven't read the books yet but took the official test anyways)
My favorite color is black
My second favorite color is red (ike blood red)
My Fandoms
Percy Jackson and the Olympians (PJO)
School for Good and Evil (SGE)
Wings of Fire (WoF)
Ranger's Apprentice (RA) / Brotherband Chronicles
Keeper of the Lost Cities (KotLC)
Septimus Heap (SH)
And much, much more... >:)
Ships
Percabeth (PJO)
Hiccstrid (HTTYD)
Sokeefe (KotLC)
Tagatha (SGE)
Hophie (SGE)
~~~~~~~~~~~~~~~~~~~~~~~~~~~~~~~~~~~~~~~~~~~~~~~~~~~~~~~~
I'm proud to be part of...
The Resistance - Megaboltphoenix
The Dragon Racers - httyyd (JbMiler)
The Resistance (Forum and In-game)
Wanna be part of the fab society? read these threads to learn more!
The Resistance Recruiting page | The Resistance Anti-Hacking Forum Society ~ Ultimate thread | The Resistance FAQs |
I advise you either PM megaboltphoenix or read the Resistance FAQs and the recruiting page to learn more.
I am part of the Forum clan/society The Resistance. We hunt down hackers and report them on the Forums. The Resistacne can be found in-game as The Resistance Society I believe. I'm not sure tho. You can mak a Cyber Dragon by nicely asking Mega or using her bases, which the links can be found in her signature.
~~~~~~~~~~~~~~~~~~~~~~~~~~~~~~~~~~~~~~~~~~~~~~~~~~~~~~~~
~Gallery~
Viriad by Megaboltphoenix
Resistance Badge by Mega
Rogue Wolf edit by Archery and Dragons
Rogue Wolf gif edit by the fantabulous Zit!
Zier by 1flower
Clan banner found on httyyd's siggy
Rogue Wolf by donnala
Dagro by grumpyforlife2
Maelstrom by Archery and Dragons!
Jensi the Notorious Nadder by Lululu6161
Rogue Wolf edit by Werewolfgirl1253
Saebyn by Feenix the Fire
Namica the Vesupa by Bavelly
Yenzi, Lunar Dragon Adoptable by snowflake12298
~~~~~~~~~~~~~~~~~~~~~~~~~~~~~~~~~~~~~~~~~~~~~~~~~~~~~~~~
~Quotes~
"There is no easy way to say 'I'm sorry'" - me
"Fix me Foster. You're my only hope." - Keefe (Keeper of the Lost Cities)
What was surprising though, was what Starflight got up to when he was bored - Wings of Fire, The Hidden Kingdom
"Somebody needs to tell Shade Boy the role of Troublemaker with Daddy Issues is already filled" - Keefe (Keeper of the Lost Cities)
"Just tell them to stare into each other's eyes and they'll be good" - Keefe (Keeper of the Lost Cities)
"Too much flab and not enough ab!" - Joker (LEGO Batman Movie)
"What is the password?" "Iron Man sucks!" - 'Puter, Batman (LEGO Batman Movie)
"Winning is no fun when there is no loser," - My mom
"Take the pain!" - my friend's dad
"When you write with a bird, it's called tweeting," - Maui (Moana)
"Because I'm one of the idiots who live in it!" Peter Quill (Guardians of the Galaxy)
"You said it yourself, ****, we're the guardians of the galaxy," - Peter Quill (Guardians of the Galaxy)
Thu, 03/23/2017 - 19:31
#3
What subject?
There ya go! Let me know if I need to change anything! The claw scratches didn't work out very well, as you can see XD
Fri, 03/24/2017 - 10:30
#5
(in no particular
(in no particular order)
Viking Name: Annabeth Everdean
Age: 19
Clan: The Dragon Racers
Trophies: 2212
Clan Rank: 7
Main Dragon(s): Razowhip (Diamond) Flame Whipper(Starburst) Death song (Sirena)
Favorite Place: Glacier Island
Leader/Elder/Member of: Elder Dragon Racers
Friend Code: N/A
Best Friend: Jbmiller Cazi the Conqueror
Anything else you want added?: Sharp Stoker and mystery emblem
Any preference or reference pic for ID background? (leave blank for artist's choice):
__________________
LunarPride
Dragonist Hellen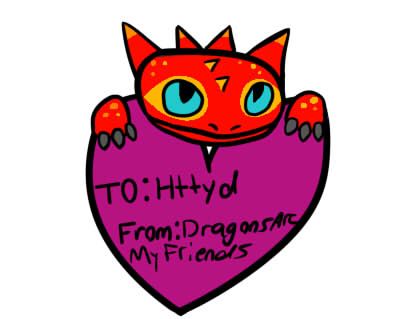 FloofQueen
made by toshi lohi
made by snow flake
made by night fury atom 4
Annabeth and Anora made by Archery and Dragons
~Made by Frythra
~made by DragonDrawer
Trixxie made by kimbenoso
Links to my first story the New Frontier
A New Frontier Prolouge New Frontier Chapter one A New Frontier Chapter Two A New Frontier Chapter Three New Frontier: Chapter Four: Training Time
New Frontier: Chapter Six: Finding answers and Mysterious Visitor's
New Frontier: Chapter Seven: The Journey Begins New Frontier: Chapter 8: Keep your Friends Close but your Enemies Closer New Frontier: Chapter 9: Uncovered Secrets New Frontier: Chapter 10: The Storm that came from nowhere, Strange Dragons, and Disappearances New Frontier: Chapter 11: The Mysterious Tunnels and the Not so Mysterious Vikings
Should be able to post every Friday or Saturday
Diamond wing
Female
Personality: Exuberant, optimistic, spontaneous, and sweet
Likes: Windy days, racing, and going on adventures
Dislikes: Being stuck inside and being bored
Made by snowflake12298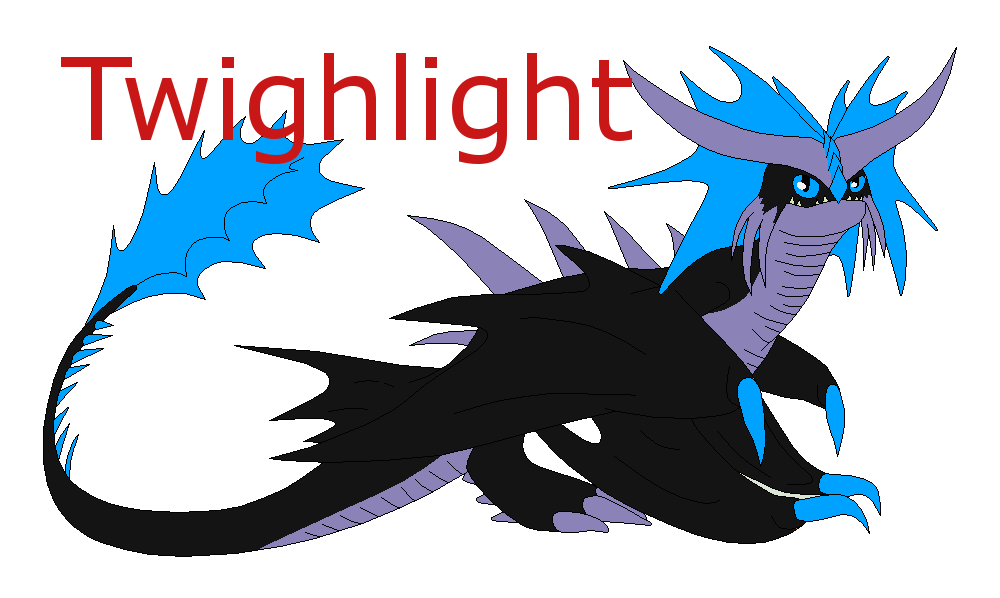 Made by mesaprncss and Xbox-DS-Gameboy
I LOVE THE RAZORWHIP!!!
Windshear- made by emilydiscoheart
both made by infinity12356
made by Omnomtravles
made by Ally Kay
Name:Grape soda
Gender:Female
Personality: Loves going on adventures and very loyal to her rider
Made by witcherforever
Stryka made by Donnala
All About My Viking and Dragon:
Viking Name:Annabeth Everdean
Viking Age: 19
Viking Tribe: (Berkian, Outcast, Beserker, Dragon Hunter) Outcast/Berkian
Viking Personality: (at least three sentences)Annabeth is the daughter of Alvin the Treacherous and is just like him, maybe worse. She can get the job done no matter how hard the task is. incredibly spooky and stealthy she can sneak up on you when you least expect it. She has trust issues so don't expect her to trust you when you first meet her. Anabeth really only trust her Razorwhip Anora since she saved her from a berserker attack.
Viking Appearence:
Eye Color:Lavender
Dragon Name: Anora
Dragon Age: 3 1/2 (Really mature for her age)
Dragon Personality: Anora is really protective, Agressive, yet fun to be around once she knows she can trust you or other dragons
Dragon Appearence:
Backstory on how Viking Name found/trained Dragon Name: Anna and Anora found each other on Dragon Island or really Anora found Annabeth.Anora found Annabeth On Dragon Island with her family she studied Annabeth's family really closely and took a shine to her. When Ana was one she started to slowly reveal herself like coming in at night, when her mom saw the dragon she screamed causing her to accidently scratch her cheek. Alvin then came in seeing that his wife was about to k.ill the dragon he stopped her and told her to look what Anna was doing which was gently petting Anora's horn. On her second birthday Alvin said that they could keep her. A year afterward they were attacked by Berserkers and Alvin told Anora to do what ever it took to take care of her. (This was before Riders or Berk)
Fri, 03/24/2017 - 11:58
#6
I actually think this one
I actually think this one turned out! Let me know if I need to chnge anything!
Who's online
There are currently 47 users and 82 guests online.