Taking art requests!
Yes! As you can see from the title, I am taking art requests. I will be taking 10 at a time, so you may have to wait for a spot. Here is what I need you to list.
What you want:
Picture of what you want:
Colour or no colour:
RULES:
DO NOT COPYRIGHT, DONT REMOVE SIGNATURE OF IMAGE
Just a warning, some requests take longer then others! I will be doing as a spare time kind of thing. Also be patient wait your turn.
Thankyou, will post below, and once your drawing is done I will PM it to you. Also will post here.
And its learning how to post images on fourm with phone.
Mon, 12/02/2019 - 09:57
#8
:D :D
Yaaay!! :D :D May I please have a spot? I'll fill out all the things you need as soon as I can--probably sometime tonight :)
EDIT:
Hello! :D My form is kinda... weird and complicated... if this is too much, feel free to tell me so and I'll gladly ask for something simpler if you want me to. Seriously, I don't want to overwhelm you so, if you don't want to do this, that's totally fine :)
What you want: Could I please have my dragon, Chakoel, in a giant mug? XD On his snout, could there be a Great Gray Owl? Somewhere on Chakoel (or on the mug rim--whatever you prefer), could there be a cat? Finally, on the owl's head, could there be a tarantula?
Picture of what you want:
CHAKOEL: He is a male Windwalker. He's dark brown with spots that are an even darker brown. His spines are blue. He has yellow eyes; each eye also has a speck of blue in their yellow iris--this is shown in the eyeball close-up in his reference pic. :)
I don't know if you'll need any of this info but, just in case, Chakoel has five talons on each foot... and he has eight total appendages/ear-thingies on his head, like Toothless in the first movie: two ear-fin-thingies and, in between those, two horns that curl slightly upwards--they look virtually identical to the ear-fin-thingies... so you can't really tell they're horns. XD Finally, he has two subordinate ear-fin-thingies on each side of his head, lower than the primary ones. If you add all those up, it makes eight thingies in total XD :) I can upload a better reference picture if you want me to :) Also, it doesn't have to be perfect so no worries if anything isn't exactly correct :)
One more thing... Chakoel has a bite-mark/scar on the top left of his tail, near his hindquarters. I don't know if this will be visible in the drawing, though, since he's in a mug XD
OWL: The owl is a male Great Gray Owl with yellow eyes. Credit for this beautiful picture doesn't belong to me... I found it on Google: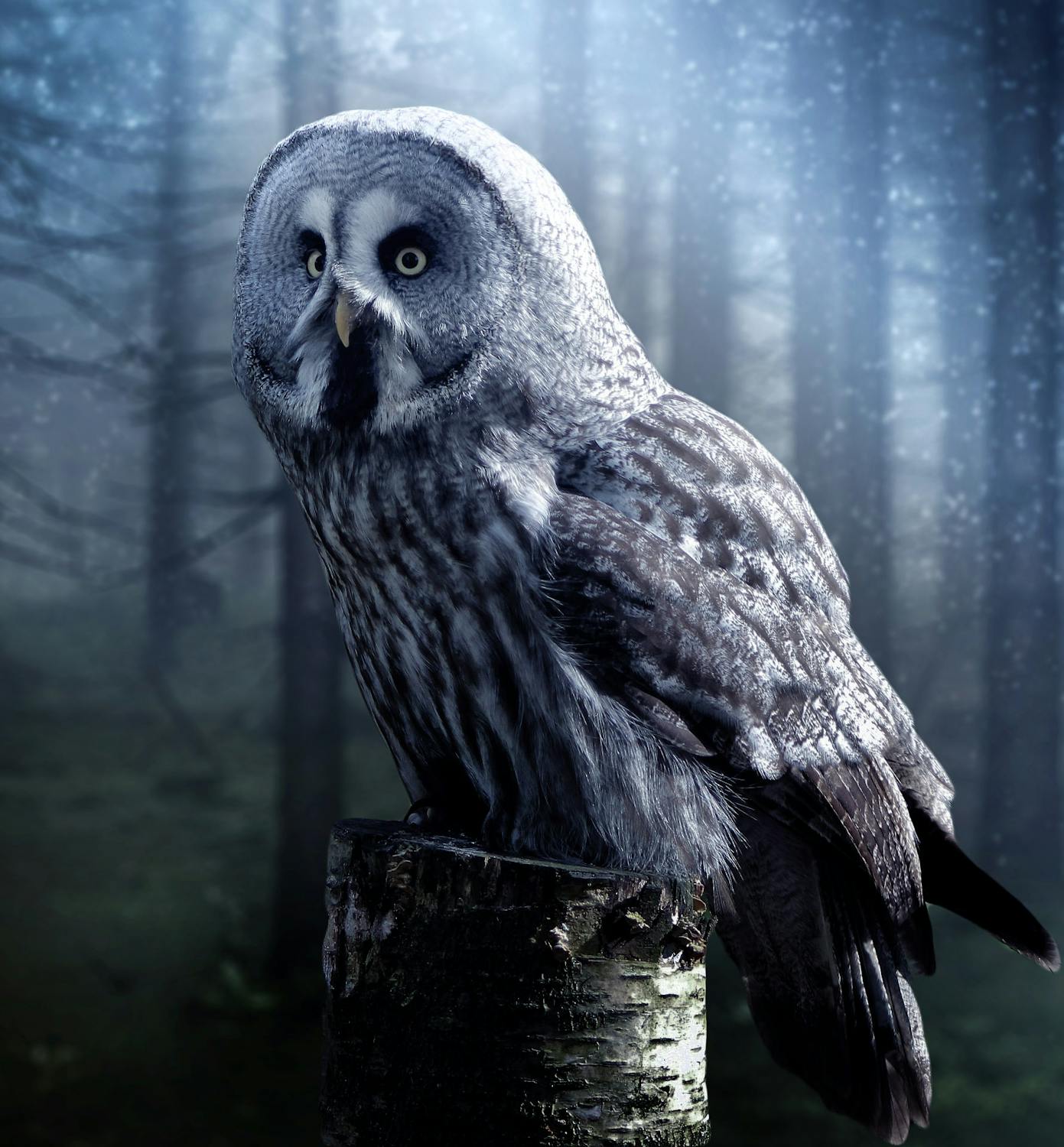 CAT: She's a female, black cat with neon-green eyes.
TARANTULA: I know a lot of people are scared of spiders... so, to avoid freaking somebody out, I won't post a picture. If you're scared of spiders, you don't have to do this one if you don't want to. :) If you're not scared of spiders, she's a female, very dark brown tarantula. :)
MUG:
Here's a pic of the mug :)
Colour or no colour: Color, please! :)
Background: I think the mug would count as the background, right?
Thank you so much for taking requests!! As you can probably tell, I LOVE Windwalkers, cats, owls and tarantulas, haha XDD -And mugs, too XDDD
Again, if my request is too complicated or if you don't want to draw that many characters, just tell me. I'll gladly adjust my form to something easier. Also, it doesn't have to be perfect; I'm not picky. :) THANKS SO MUCH! :D