TABLET PLAYERS CANT MOVE WHEN ENTERING GAME .
Donyv1
Offline
Berk's Power Player
When I enter the game on iPad you do not have any movement options and also don't see any chat or Viking info. The only way we can play is directly entering racing from login. Than feed dragons with gems. Please fix and add more servers for us . We know you have us stuck on one server. One thing goes wrong and we can't play. FIX IT
__________________
This player died on 11/30/2018. Deceased
Thu, 03/29/2018 - 11:19
#1
I FEEL YA BRO!
I play thru iPhone and I have the same problem. Guess I'll be playing through computer.
__________________
WELCOME!!
My signature is a WIP
Permanently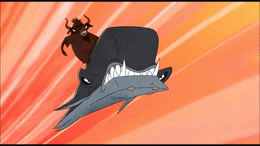 About My Viking
Viking name: mr leader sir (I was eight, okay?)
Dragons: 34 or something
Pass times: Flying around, Hanging out with friends
UDT count: MAX!! WOOHOO!! XD
Favorite places: Training grounds, Wilderness, School, and Vanaheim
Main Dragon(s): Windstreak, Whyplash (triple stryke), Grimfang (grim gnasher) and Forté (deathsong)
PM me for friend code :)))
About My OC
Name: Leader, because he doesnt know his real name.
Gender: Male
Hair: Sort of a brownish color. Not totally sure what to call it.
Eyes: Blue with a goldish ring around the pupil
Age: 21
Apearance: Tall and slender
Clothes: Dark grey shirt with brown pants and black boots and a black cloak and a dark grey mask
Weapon: A pair of Katana, usually only wielding one at a time, or a staff, and often a few knives
Personality: Dark and mysterious, with little emotion. Can be very crafty, taking advantage of any opportunity. Also has a bright cheerful, humorous side, usually only seen by dragons. Spends most of his time aimlessly wandering the archepaelago, saving injured or captured dragons when he can.
History: Was lost at a very young age, not remembering where he came from. He was taken in by the tribe of the Shivering Shores, raised by the cheif's daughter, where he learned to train dragons and play the guitar. Most of his songs are depressing though, so he doesnt play near anyone. He started "exploring" when he was fifteen, and met Windstreak when he was sixteen.
Dragon: Windstreak
Species: Stormcutter
Age: Titan wing
How Leader Met Windstreak
(Told in first person, cuz im lazy : þ)
I had sailed to a remote island when a snow storm set in. I was a young and adventurous at the time, and would not heed the warning of the elders when they said my wanderlust was going to get me into trouble one day. I was desperately searching for my ship or at least something to eat, when i heard a piercing screech. "Boars" i thought to myself. Now i really nedded to find shelter. I was walking along the edge of a cliff and rounded a corner when i saw a young dragon surrounded by the boars. It was a young adult male stormcutter, truly a sight to behold. He was outside a cave entrace and looked to be defending his home. I couldnt just stand there and watch the skirmish, I had to take a side. I knew I couldnt side with the boars, nor would i want to. So i drew one of my swords and stood my ground. The fight was on! With boars dropping like flies and me and the weary beast holding our own. I wondered why boars would want to take over a cliffside cave out of all places, so i looked inside. It was a nest of eggs! No other dragons were on this island, so my guess was the stormcutter was raising them himself. There were just too many boars, we had to flee. I ran inside and grabbed the eggs. then, not remembering my dragon training lessons, i jumped on the dragon's back and, understanding the situation, he took off. We landed on a nearby seastack to catch our breath. The dragon gave me a look as if he was dissapointed in me, then i showed him that i had remembered the eggs. He darted over to make sure they were alright. Then his skeptical expression turned to grattitude, and he bowed his head to me. It was then i knew i had made a lifelong friend and partner. We flew back to Berk, and gave the eggs to some trusted friends we knew could care for them. The very next day we were gone, and everyone knew we had gone off to explore. Now i had assurance that i could explore the world and have someone to look out for me. It turned out that dragon wasnt as yoiung as i thought. In a few years he molted into his titan wing stage. I named him Windstreak, because his swiftness made him look like a streak of color in the sky. What did i learn from this? Nothing really. I still had that wanderlust inside and was still a reckless teen, but i was no longer alone in the world.
A picture of Windstreak
This was taken on mobile so sorry for the bad graphics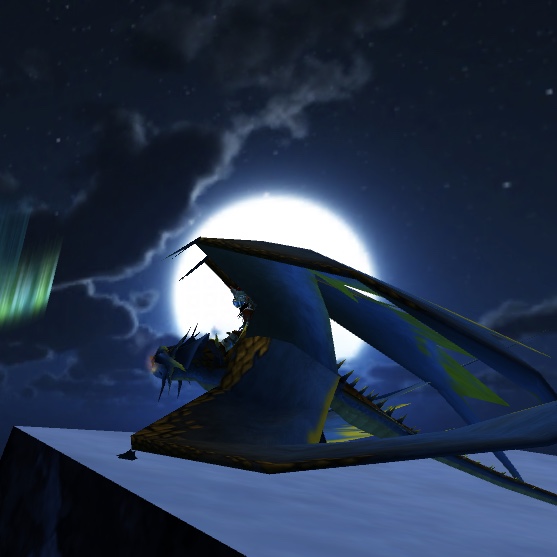 Art Gallery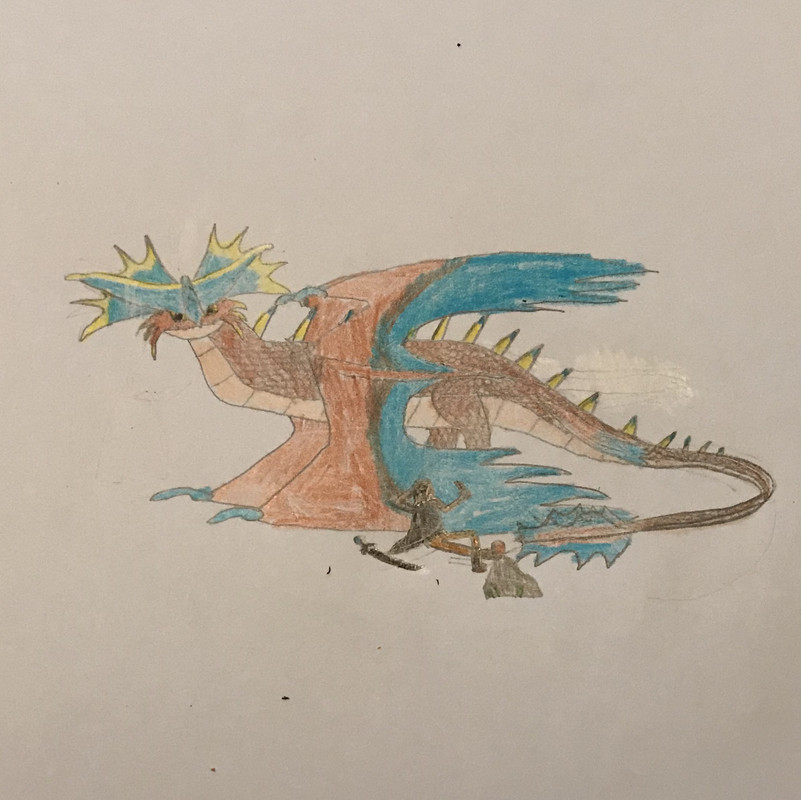 Drawn by me.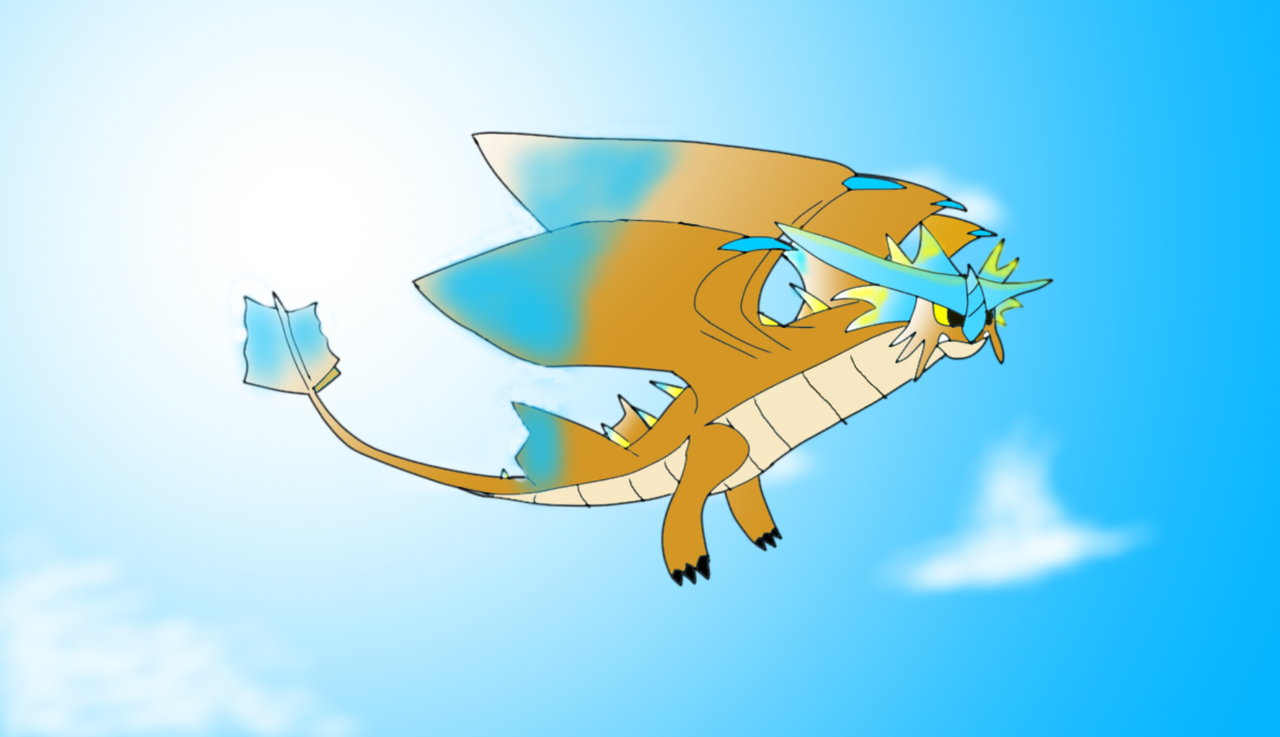 Also by me.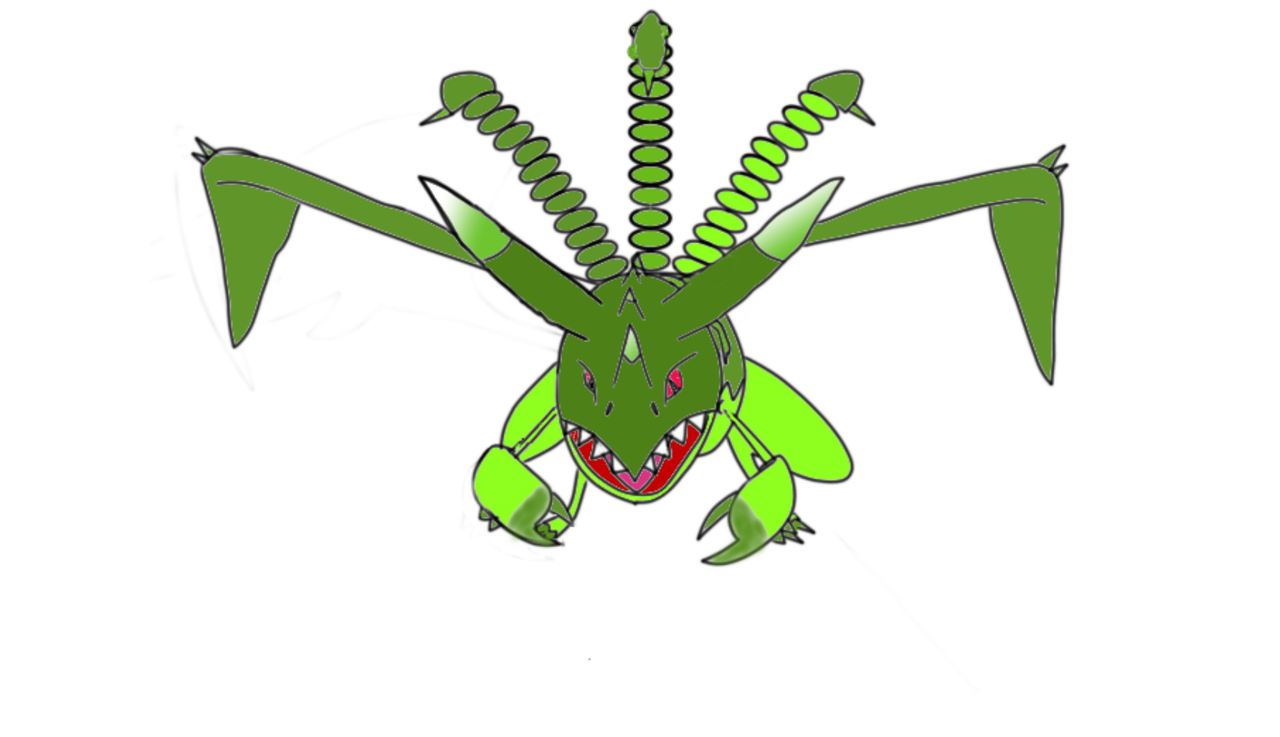 Whyplash, my triple stryke, by me (again).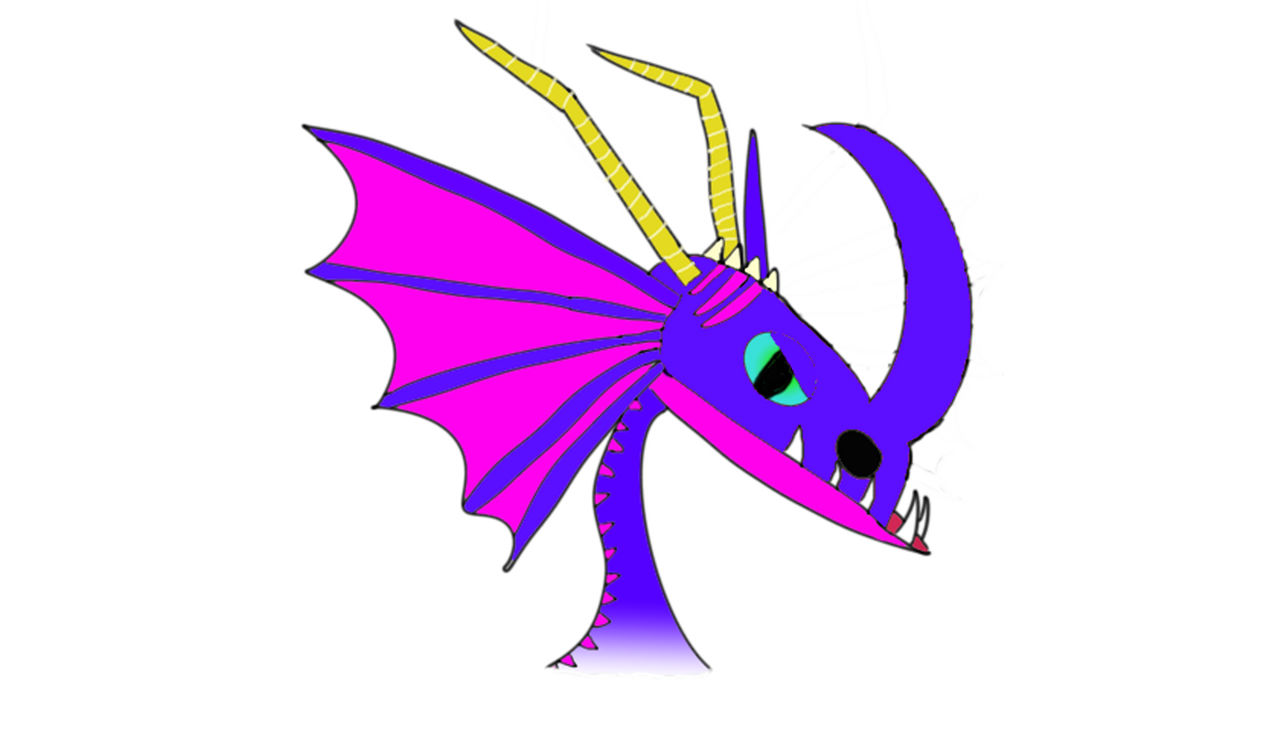 My deathsong, Forté, by, you guessed it, me.
I have alot of free time.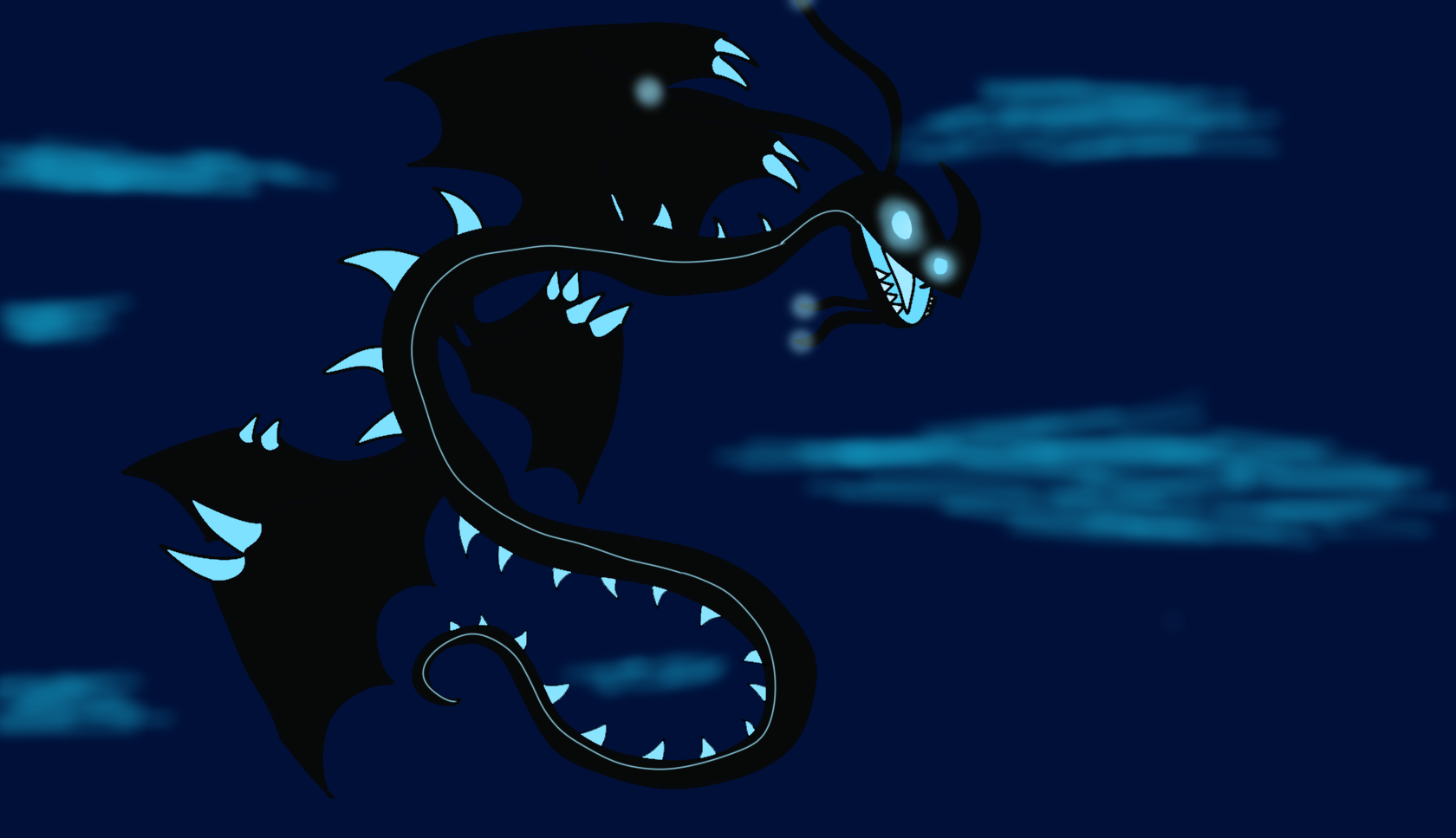 Nightmare, my Howling Horror dragon, by me (big shocker right?)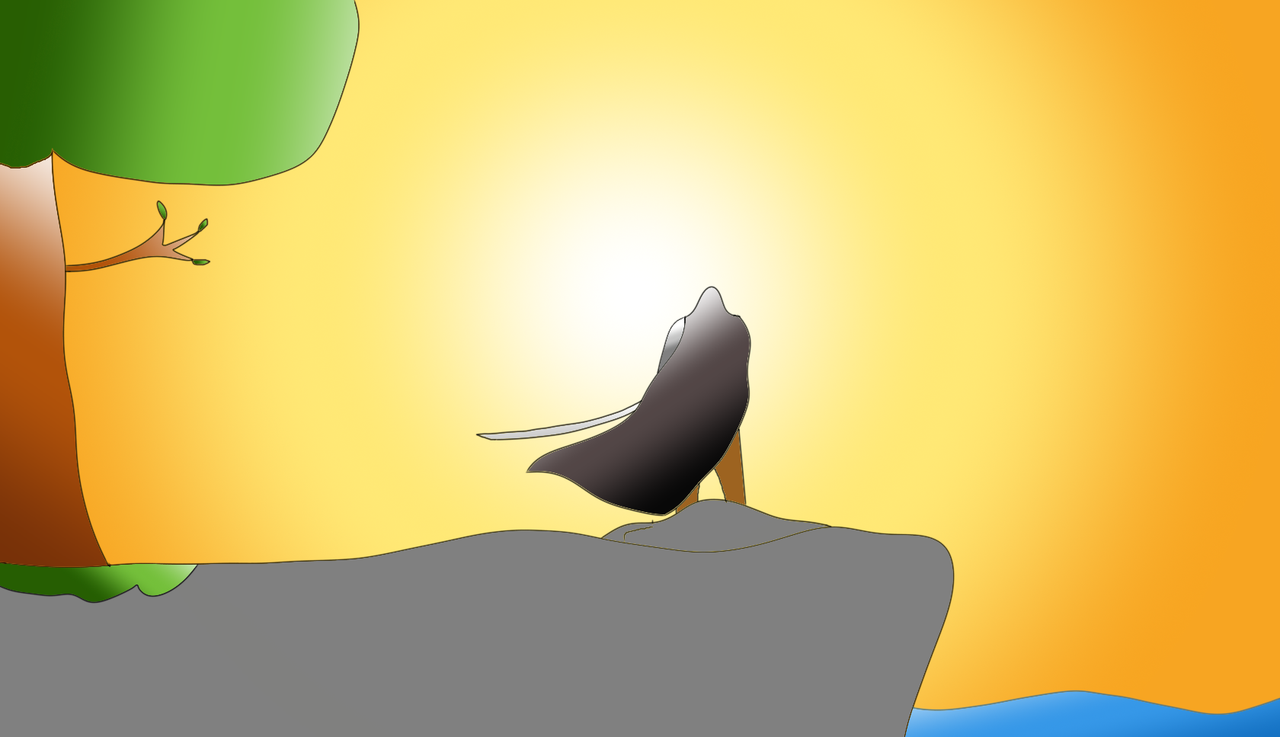 My OC, Leader, by the amazing and talented (jk my drawings are pretty cruddy) me,
facing away from you cuz I will hidebefore i can draw a face
Profile pic by Silvernight. Thanks again!
Note that credit goes to the original creator for anything not by me I use in posts or siggy, un less specified directly.
Have a nice day!
Thu, 03/29/2018 - 15:20
#2
Yep
Yep, this is happening to several players now... often just happens at random even...
Throw it on top of the neverending bug pile that they will never squash... instead they allow them to breed.
Oops... is my bitterness showing again?
__________________
♦♦♦ Raising dragons since February 2014 ♦♦♦
"

S

ince reports on the use of hacks and cheats first began, our team has been working tirelessly to monitor and investigate all suspicious activity in the game. As a reminder, the use of hacks and cheats is not tolerated and those who find a way to do so will eventually be caught and penalized. We take our time to verify these users and do it the appropriate way.

"

W

e appreciate seeing the anti-hacking groups, forum threads, social media messages and most of all, the solidarity of this community standing up for the game you love. For those who have voiced what you've seen and helped us identify these people, we thank you. We will always have your back as much as you have ours and together, we will rid the hacking once and for all.

"
Thu, 03/29/2018 - 20:52
#3
I'm on iOS and have had no
I'm on iOS and have had no problems getting in.
__________________
Visit the Earthguard Clan Forum Thread!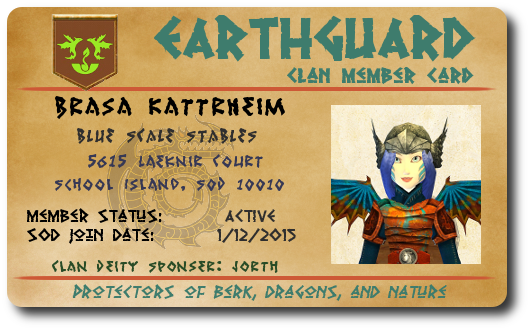 :::::::::::::::::::::::::::::::::::::::::::::::::::::::::::::::::::::::::::::::::::::::::::::::::::::::::::::::::::::::::
~ OC HTTYD Characters and their Adopted Fan-Dragon Species ~
* VISIT: Hertha the Honey-Maid and her HoneyBumble Littl-Rus
(Honeybumble dragons created by SpaceyQueen)
(Pygmy Dragons created by Selethesis)
*VISIT: Storsik Fiskrspordr and his Shadowing Wyvern KnotFish
(Shadowing Wyverns created by Spy GIrl)
*VISIT: Bogbert Margrkind and his Swamp Scrape Quagmire
(Swamp Scrape species created by Grumpyforlife2)
*VISIT: Solfrid the Splendid and her GlowWorm Foxfire
(GlowWorm dragons created by mesaprncss)
*VISIT: Ichor the Impossible and his Septic Fury Mid-Mon
(Septic Furies are created by Buddyfan1)
*VISIT: Marit the Mother and her Oceanic SeaSong Lyric
(Oceanic Seasong species created by Adopto66)
*VISIT: Finngeirr Margrkind and his Gill Grunter Gilly
(Gill Grunters created by Infinity12356 and drawn by 1Flower)
*VISIT: Tawnylda the Dyesmith and her Noelani Dragon WeldWing
(Noelani Dragon species created by Hootowlighbulb)
*VISIT: Wilfred the Wacko and his Scuttling Twin Stinger Zippy
(Scuttling Twin Stingers created by GrumpyForLife2)
*VISIT: Bulljorn Burlyboots and his Hopeless Deathtrail BrendleBlood
(Hopeless Deathtrails created by Snowflake12298)
*VISIT: Beita Thorstabitur and her Thorn Devil Hvasseggr
(Thorn Devil dragons created by Shataikislayer)
*VISIT: Fjara Thorstabitur and her Lullaby WaveWhisper BlueFin
(Lullaby WaveWhispers created by WitcherForever)
*VISIT: Blasik Fiskrspordr and his Thunderthief SeaTrick
(ThunderThief Dragons created by Wutend Bonfire)
*VISIT: Scampr Scrimpskull and his Shivertooth Shivers
(Artwork by Witcherforever, for a player-sponsored Hideout Competition)
*VISIT: Molda Fungisteinn and her Cave Raider FilchFlame
(Cave Raider dragons created by Valoris620)
*VISIT: Leikny Hrindasnaer and her Icecrusher SnowMunch
(Icecrusher species created by Chameishida)
*VISIT: Tarvald the Trader and his Thorny Sea Hound Arni
(Thorny Sea Hounds created by WitcherForever)
*VISIT: Jofast the Jokers' Help and her Field Sprinter Hornswoggle
(Field Sprinter dragons created by Valoris620)
*VISIT: Skammel the Stonesmith and his StoneScale Hunter Pumpkin
(StoneScale Hunters created by WitcherForever)
*VISIT: Birgr the Brash and his Cave Runner DappleLeaf
(Cave Runners created by Selethesis)
*VISIT: Diggr Margrkind and his Spike Roller SmashSnout
(Spike Rollers created by BlackPanther0211. Lineart by NightmareRebuff)
*VISIT: Qiajuk the Wanderer and her Gribtuk WolfWings
(Gribtuk Dragons created by Bavelly)
*VISIT: Ongull Oltorsk and his Sawback RidgeRump
(Sawback dragons created by Buddyfan1)
*VISIT: Gerta the Grandmother and her Armorhead Jordbaer
(Armorhead Dragons created by FloofQueen)
*VISIT: Nauma Margrkind and her WebHead dragon BoarBreath
(WebHeads created by dragon34611)
and her Signal Fire dragon FlashFlare
(Signal Fires created by donnala)
*VISIT: Bera Brawnyboots and her Mistwhirl ShadeShift
(Mistwhirl dragons created by Zitka)
*VISIT: Herbjert Svellheim and his Whirlpool dragon Naught-Eye
(Whirlpools created by DatOneTrumpet)
*VISIT: Ketiley Margrkind and her Feathered Fan Wing Tatters
(Feathered Fan Wings created by ScarfyWings)
*VISIT: Gaukr Gullbatr and his Singing Fin Wing Yodel
(Singing Fin Wings created by ScarfyWings)
*VISIT: Ylva Yammertung and her Solarflare Skrill Scar-Light
(Solarflare Skrills created by Wutend Bonfire)
*VISIT: Snotra Snozzlestein and her Glowy Cave Lizard Candle
(Glowy Cave Lizards created by ScarfyWings)
and her Clicking Claw Scuttles
(Clicking Claw Dragons created by Wutend Bonfire)
*VISIT: Barnakarl Thorstabitur and his Dwarf Death SlobberClod
(Dwarf Deaths created by Wutend Bonfire)
*VISIT: Dillweed Dullum and his Skyworm BilgeBug
(Skyworms created by Chameishida)
*VISIT: Shuckr Grimgrange and his Cryaotic Popcorn
(Cryaotics created by Chameishida)
*VISIT: Buggi the Beetle and his Marsh Tiger FireStripe
(Marsh Tigers are a Book species drawn by Themasterplan47)
*VISIT: Flaemingr the Fidget and his Deepfisher GlimmerGills
(Deepfishers created by Hootowllighbulb)
*VISIT: Unna Undrdaug and her Dawnknapper AmberEye
(Dawnknappers created by AndreaEaston)
*VISIT: Jackdaw Hagismalr and the Sinistrous Woodreaper SheepSnatcher
(Sinistrous Woodreapers created by Chameishida)
*VISIT: Alfny Aldertoes and her Howlian PuppyScale
(Howlians created by Chameishida)
This is Zitkana, the Rocky Mountain Davus Dragon. ----->
She is living here until she can have a page and
story of her own. This species was created by
<---- SharkBeard the Spectral Leviathan
is waiting for a place to live of his
own. Spectral Leviathans are the
creation of Wutend Bonfire.
Fierce FrostFang is waiting ------------>
impatiently for his own page to
hunt on. Ice Piercers are the creation
of ScarfyWings, and can be found on
<---------------- This shocking lady is Static,
the Ukrainian Mistus, created by MegaBoltPheonix.
Visit this thread for more information!
ScarfyWings created DashDust --------------->
the Roaming Sand Devil. He is waiting
here for a page of his own. Visit ScarfyWing's
<-------- This is StrikeFast the Storm Chaser,
created by ScarfyWings. He is waiting
here - not very patiently - for his own story.
Visit ScarfyWing's Adoption Thread to see if you
can adopt your own!
This fellow is a Perilous Pollen-Puffer, ------------>
created by Mariella! Presently, requests
of Mariella are limited to Earthgaurd
Clan Members at the Earthgard Trading Post.
This is a Vesupa dragon, made by Bavelly.
She is waiting her for her own page.
Check out Bavelly's Vesupa Adoption Thread!
<------------ CleaverClaw the Slitherwing is a creation
of Chameisheda. She is awaiting her own story.
Visit the Slitherwing Adoption Thread!
<--------- CropCruncher is burrowing into
this siggie until he has a page of his
own to live on. Garden Diggers were
created by ScarfyWings on the adoption
thread, "Scarfy's Adoptables".
A Shelleye at left and a Boomerwing at right,
both creations of GoldenWraith!
<------------ This Muddicry is named Splat.
Muddiecries are the creations of Chameishida.
Visit her adoption thread!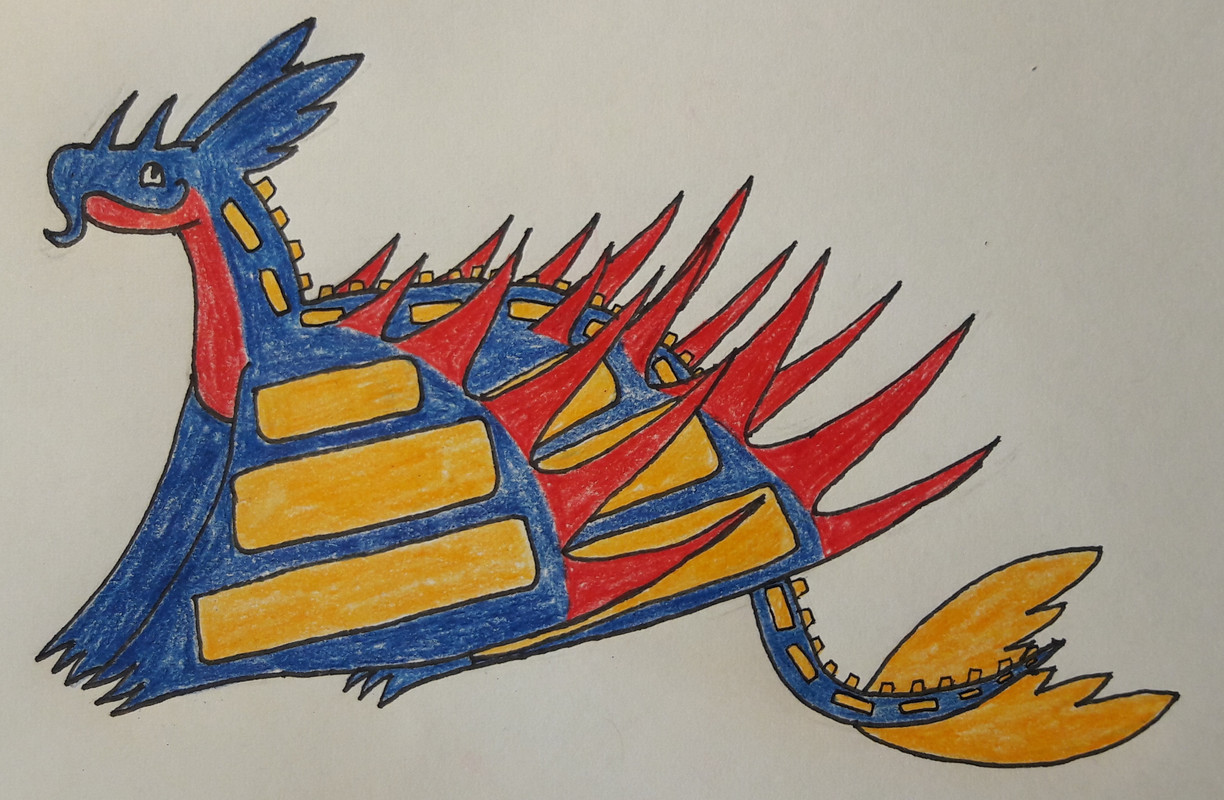 This flashy guy is BriskBeak the Blazing Firemaw.
These dragons are from the imagination of Zikta,
and rendered digitally by LissaFish.
Visit this thread to adopt one!
This grumpy Grumple Mood Dragon --------->
named FrogFace is a fantastic creation of
LissaFish. Grumples are discussed on the thread,
"I did a terrible thing". Check out the thread to
see if anymore are available!
<--------------- Snuglug the Neckblaze is blazing through
this siggie waiting for a page of his own.
Neckblazes are the creation of ImDerpySheylaYT
and are available for adoption on this thread.
More can be read about this species here.
:::::::::::::::::::::::::::::::::::::::::::::::::::::::::::::::::::::::::::::::::::::::::::::::::::::::::::::::::::::::::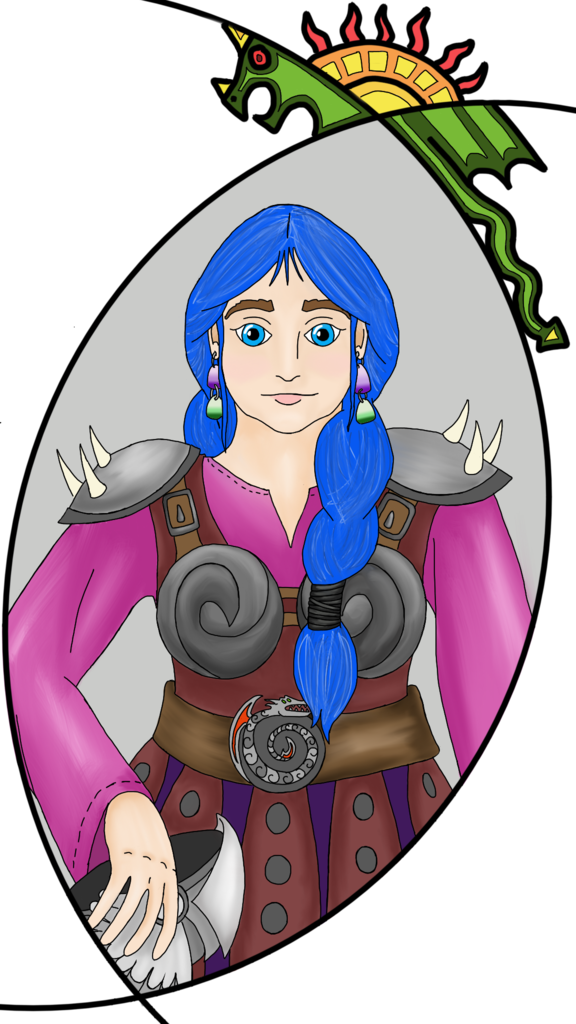 Lady Brasa's BLUE-SCALE Stables
Bluet the Deadly Nadder
Aster the Tide Glider
Teasel the Flightmare
Thistle the Scuttleclaw
Tigerlily the Monstrous Nightmare
Trillium the Fireworm Queen
Chicory the Hobblegrunt
Laurel the Gronckle
Henbit the Screaming Death
Foxglove the Sand Wraith
Salsify the Scauldron
Skullcap the Typhoomerang
Maypop the Thunderdrum
Nettle the Screaming Death
Honeysuckle the Changewing
Germander the Hideous Zippleback
Violet the Skrill
Periwinkle the Raincutter
Bergamot the Sweet Death
Clover the Rumblehorn
Vervain the Woolly Howl
Hyacinth the Smothering Smokebreath
Skullcap the Boneknapper
Yarrow the Shivertooth
Mullein the Shockjaw
Hepatica the Snafflefang
Rue the Speed Stinger
Redbud the Groncicle
Avens the Groncicle
Mazus the Groncicle
Spurge the Moldruffle
Witchazel the Stormcutter
Jimson the Mudraker
Gaura the Hotburple
Cohosh the Grapple Grounder
Agrimony the Snow Wraith
Parsley the Sliquifier
Fern the Prickleboggle
Ironweed the Devilish Dervish
Twayblade the Razorwhip
Bellflower the Deathsong
Tephrosia the Snaptrapper
Puccoon the Catastrophic Quaken
Senna the Thunderpede
Bouncing Bet the Night Terror
Sasparilla the Timberjack
Loosestrife the Armorwing
Mistflower the Slithersong
Clintonia the Shovelhelm
Perilla the Singetail
Betony the WindWalker
Plum the Eruptodon
Blackberry the Eruptodon
Pipsissewa the Terrible Terror
Cowslip the Buffalord
Datura the Silver Phantom
OswegoT the Flame Whipper
Vetch the Triple Stryke
Rockcress the Sentinel
Ghostpipe the Elder Sentinel
Penyroyal the Grim Gnasher
Tansy the Dramillion
Blooming Sally the Fire Terror
Who's online
There are currently 25 users and 67 guests online.