Sweet Death Sale!
A new sale has taken over the Trading Post, this time featuring the Sweet Death!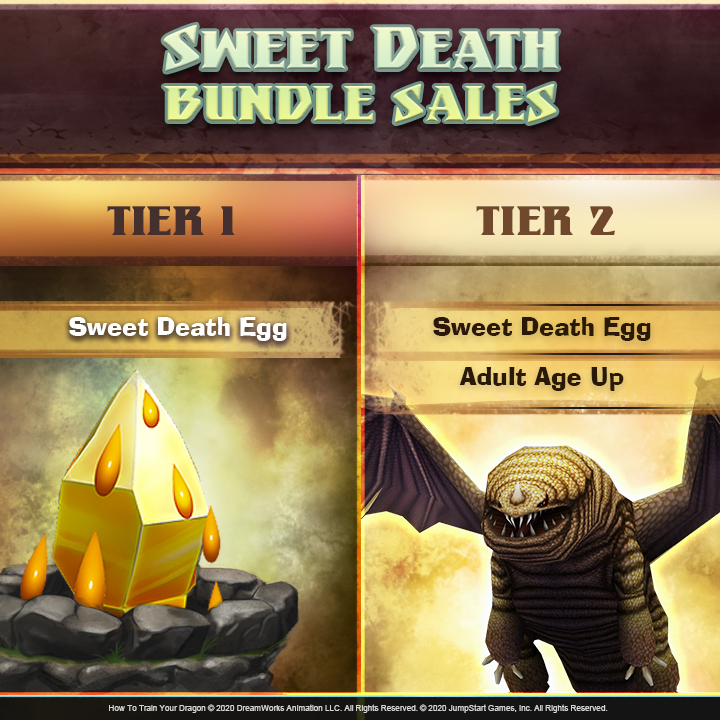 The Chief has enjoyed seeing Vikings take part of the Dreadfall festivities, and to continue with the dreadfull theme he has put the Sweet Death on sale! This Mystery Class dragon is perfect for the season as it lures enemies with its sweet-scented tongue, so don't trust everything you smell.
The sale will be available for a week at the Trading Post, so don't dilly-dally! Head on over today and start adventuring alongside this sweet sweet dragon!