Surprise drawings!
Hey there guys!
I'm opening a new art thread!
DNR yet
__________________
Hi and welcome to my
siggy!
Hi guys! Let me tell you something about me :)
Profile pic by ScarfyWings
My viking name: Zikta
Short viking name: Zit
Favourite colours: Blue, yellow, orange and purple
Favourite animals: Cats, dragons ;)
Favourite films/series: Doctor Who, Sherlock, Stranger Things, My Little Pony, HTTYD
Favourite bands: Queen, The Beatles
Favourite singers: Billy Joel, David Bowie
Hobbies: Writing stories, drawing, drawing comics, reading
Favourite games: Horizon: Zero Dawn, The Last Guardian, School of Dragons
Pictures (skip to the end for the new ones)
My viking, Zikta by talented TosiLohi
My Night Fury Gless by me
Amazing edit of Gless by Georginia47
Little and cute Christmas Bird by Selethesis
Zikta by amazing TosiLohi
Stratus the Mountain Davus by super-talented Megaboltphoenix
Drawing of Gless by fantastic Buddyfan1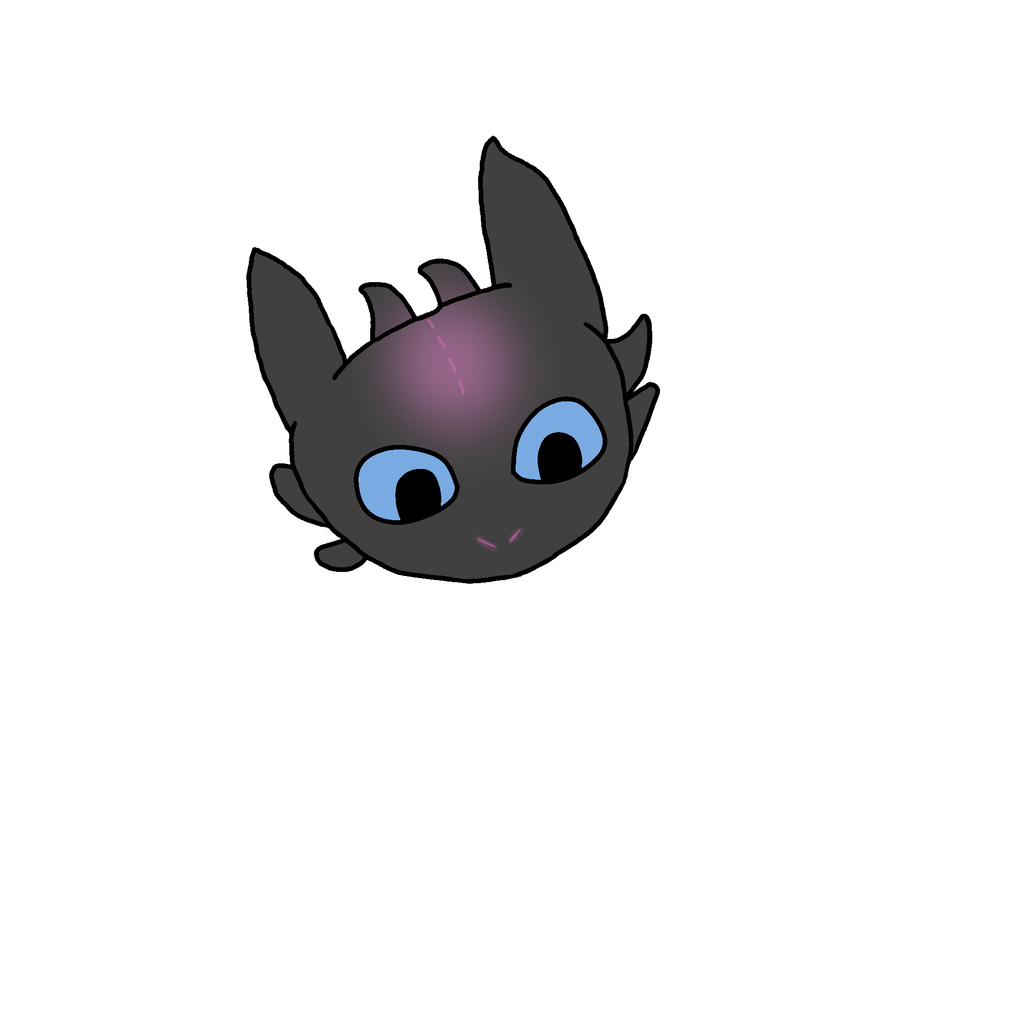 Wonderful Gless' headshot by FloofQueen
Fantastic Gless' headshot by Nessie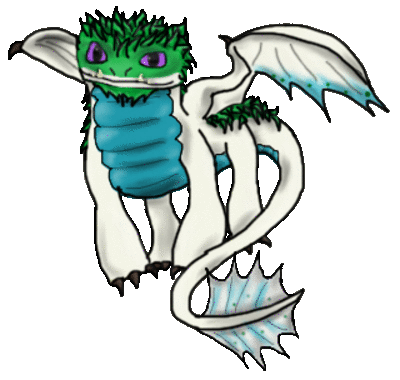 Absolutly cool blinkie of Śniegopuch the Woolly Howl by Nessie
My Sand Wraith Maze by talented donnala
Amazing Gless' headshot by donnala
Fantastic Gless blinkie by Nessie
Amazing drawing of Maze the Sand Wraith, base by Megaboltphoenix, coloured by Vanilia Viking
Maze by amazing dogloven
Błyskawica the Speed Stinger by fantastic Nessie
Maze by super talented Nessie
Maze by talented drawer Azura
Verto the Bloodtooth by spectacular Sand Wraith Girl
A full body view of Verto by amazing Sand Wraith Girl
Absolutly adorable edit of Gless by donnala
Super cute edit of Gless by LunarPride
Edit of Gless by awsome Werewolfgirl1253
Fantastic edit of Błyskawica by LunarPride
Śniegopuch by amazing donnala
Dico, my Signature Protector by amazing Werewolfgirl1253
Neon, my Signature Dragon Guardian by magnificent Witcherforever
Edit of Gless by fantastic VoSpader
Stolmo the Sprectral Leviathan by legendary Wunted Bonfire
Edit of Gless by amazing Lovlytigerss
Adorable Night Fury base by Megaboltphoenix
Another amazing Night Fury base by Megaboltphoenix
Another fantastic base by Megaboltphoenix
Another spectacular base by Megaboltphoenix
Another cute Night Fury base by Megaboltphoenix
Drawing of Błyskawica by one and only Laykary
Drawing of Śniegopuch by super talented Laykary
Super cool Gless blinkie by Laykary
Pixel Gless blinkie by fantastic kimbenoso
Gless in chibi by amazing Vanilia Viking
Really cute drawing of chibi Śniegopuch by Vanilia Viking
Chibi Maze by talented Vanilia Viking
Adorable drawing of Błyskawica in chibi by Vanilia Viking

Śniegopuch by magnificent Okamisusi
Super drawing of Błyskawica by Okamisusi
Mig the Night Terror by amazing Chrisanthimum
Chameleon, my Signal Fire by wonderful donnala
Vilnox, my Roaming Sand Devil by unbelievably talented ScarfyWings
Gless by amazing nightfuryatom4
Shrimp the Wind Walker and Mig the Night Terror by so talented Azura
Zikta by epic TosiLohi
Zikta by one and only TosiLohi
Flitzy, my Night Hunter by super-talented Bluemoon20523
Edit of Gless by fantastic Cinderflower
My Beastly Rectangular called Tiger by amzing donnala
Achindus, my Ukrainian Mistus by legendary Megaboltphoenix
Edit of Gless by talented artist and very good friend LunarPride
Gless by magnificent LunarPride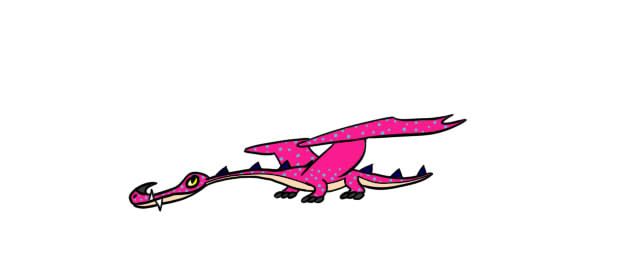 Shrimp by one and only FloofQueen
Edit of Gless by me
Edit of Gless by me
Lovly drawing of Gless by Laykary
Edit of Gless by me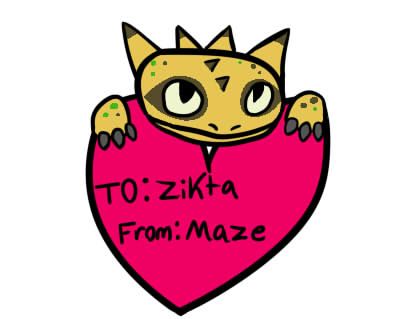 Maze and his valentine for me by very talented FloofQueen
Gless by one-of-a-kind wildfire78
Valentines day Gless by amazing donnala
Bleetus, my Ice Piercer by a very good artist, ScarfyWings
Gless, gif edit by me
Zikta by magnificent VexyLu
Speed Stinger base by super amazing Megaboltphoenix
Megaboltphoenix's adorable Night Terror base
Gless by talented Bluemoon20523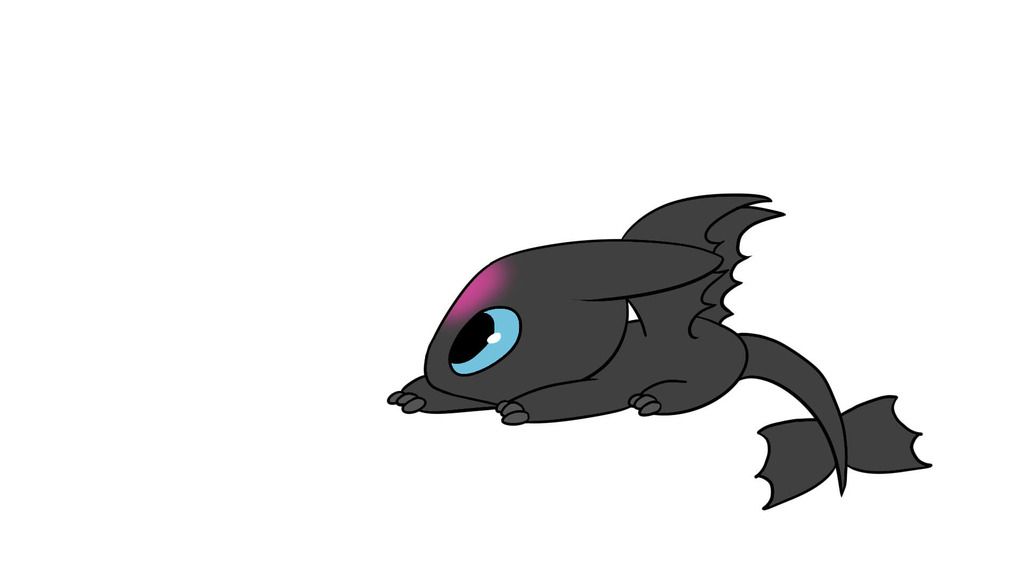 Very cute drawing of Gless in chibi by FloofQueen
Vin, my Vesupa by o-so-talented Bavelly
Spectacular drawing of Maze by Okamisusi
Zikta by awsome LuvStarz
Adorably cute edit of Gless by Werewolfgirl1253
Edit of Gless by so talented artist and editor Archery and Dragons
Zikta by TosiLohi, one of the best artists I've ever met
Drawing of Gless by epic LunarPride
A "friendship edit" by my bff EvelynFreya
Hydroplasma, the Solarflare Skrill by legendary Wunted Bonfire
Astilla the Garden Digger by o-so-talented ScarfyWings
Zit and Gless by legendary artist kimbenoso
My Infertide, Allis by amazing Alicornbrodie
Ter, my Vesupa by epic Bavelly
Easter Gless by o-so-talented Laykary
Maze wishing happy (related) Easter by amazing umbreon27
Gless by epic ScarfyWings
Maze the Amazing by, one of the best artists I've ever met, ScarfyWings
Headshot of Błyskawica by one-of-a-kind Okamisusi
Śniegopuch's silhouette by awesome Wunted Bonfire
Very cute drawing of Zumba the Deadly Nadder and Mig the Night Terror by epic Wunted Bonfire
Maze by super dogloven
Gless, drawn by super artist, ScarfyWings and animated by super animator, mrizky2121
Daspil the Ratigator by super talented artist ScarfyWings
Setro the Hyeagle Owl by awesome ScarfyWings
Astus the Mountain Jackoat by epic ScarfyWings
Epsa the Foxret by legendary ScarfyWings
Temagia the Impatypus by o-so-talented ScarfyWings
Tuba the Dingorse by one-of-a-kind ScarfyWings
Maze by talented Arrowalker
Gless in a special animation drawn by ScarfyWings and animated by mirzky2121
Gless, my Night Fury and Reggie, FloofQueen's Sand Wraith drawn by ScarfyWings and animated by mirzky2121
Gless, my Night Fury and Reggie, FloofQueen's Sand Wraith in a special animation drawn by ScarfyWings, animated by mirzky2121
Maze drawn by amazing ScarfyWings and animated by amazing mirzky2121
Maze and Gless drawn by talented ScarfyWings and animated by also talented mirzky2121
Maze in a special animation, drawn by ScarfyWings, animated by mirzky2121
Maze and Gless in a special animation, drawn by ScarfyWings, animated by mirzky2121
Arbuz, my Shovelhelm by absolutly amazing Dragonist Hellen
Absolutly cute drawing of Śniegopuch by Wraithskrill
Really cute drawing of Śniegopuch by Okamisusi
Maze by super-talented BoomBox74
Mig by very talented XxXPurpleHolkingXxX
Zumba by amazing BoomBox74
Impressive drawing of Zikta in a very casual "sitting in the air" pose by the awesome TosiLohi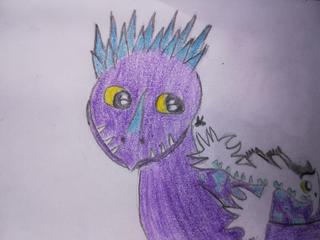 Beautiful drawing of Zumba and Mig by my Twinny, XxXPurpleHolkinXxX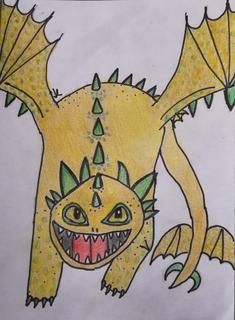 aMAZING drawing of Maze by also amazing XxXPurpleHolkingXxX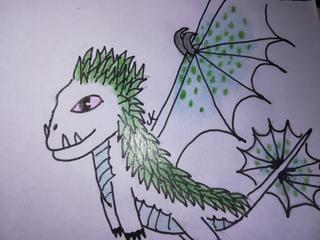 Beautiful drawing of Śniegopuch by my Twin Soul, XxXPurpleHolkingXxX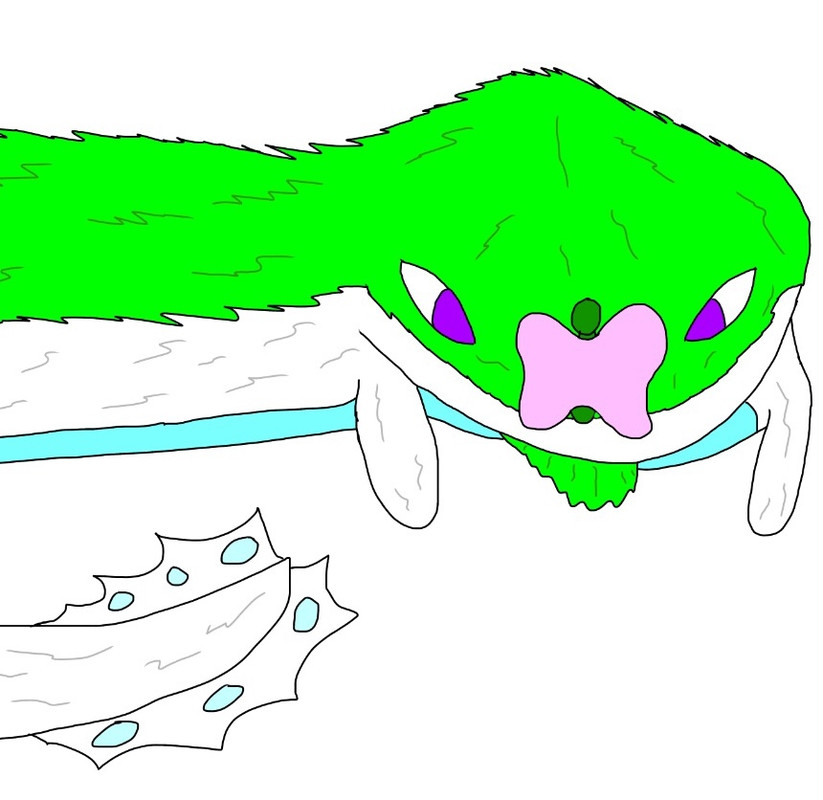 Śniegopuch my awesome piggyxl
Maze by talented RHPenguinbird
Zumba and Mig by epic Katarile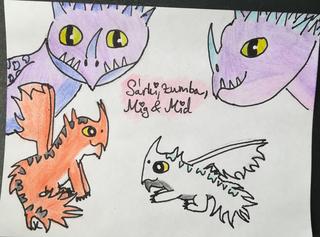 Purp's and my dragons by Purp, the Twinny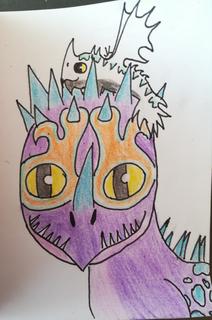 Zumba & Mig by Twinny
Sun, 04/15/2018 - 07:48
#2
Not a request but...
Hey, that's a nice idea! I like it! Tracking now... Maybe, if I feel like adding pics to my signature, I'm gonna do a request but now, don't even waste your precious time skimming through it, there is no picture :D
__________________
Things you don't need to know about me and my dragons to stay alive: My viking's name is nightrainOfSummer. She's not really a character, rather a version of myself. I do have a story but it changes a lot so I don't write it here. One of my dragons is Sandstorm, a sand colored Sand Wraith with dark green spots. He loves to fly high above the clouds and feel the freedom and the wind beneath his wings. Then there is DeadWrong, a dark blue Deadly Nadder, named after a song by Adler. He's a bit of a rebel, likes to do things on his own and we had quite a lot disagreements in the past, but I strongly believe I can trust him. His best friend is Sandstorm, he's known him since he has hatched. icyRoad is my white Groncicle with a light blue pattern. He was eager to prove himself to the other dragons at the beginning, especially to DeadWrong since they are about the same age. His relationship to Sandstorm is like a good father-son relationship. I have two Whispering Deaths, Megaphone and Whisper in the Dark. Megaphone is slightly older than her brother. They're both black, Megaphone, named after the lyrics of Nothing As It Seems by Pearl Jam, with a pink and WhisperInTheDark, named after a song by Skillet, with a white pattern. They hang out with each other most of the time. Megaphone is the louder one, she's very talkative, while Whisper in the Dark is calmer and only talks when he believes it's important or when he's asked. dormantVolcano is my brown and red Gronckle. She's peaceful and easy to impress and loves playing games with other dragons, especially with baby dragons. She's a really good story teller. Then there's lightMyFire. This orange Monstrous Nightmare hatched on the day the roll-on containers next to my house caught fire (still don't know why), that inspired me to name him after this song by the Doors. He's pretty confident and likes to talk bad things about others, but only the ones he really likes. He's also protective and funny. RiverAndConcrete, my grey Hideous Zippleback with blue pattern, named after two of Izzy Stradlin's albums, is a bit older than lightMyFire. She's like his little sister and they love to tease each other and tell each other how much better they are, but they're also the ones they can go to when they're sad. Like Sandstorm, RiverAndConcrete loves exploring, only that RiverAndConcrete prefers to do it with others. Since Sandstorm isn't too happy about company when doing that, RiverAndConcrete is constantly begging the other dragons to come with her. The ones that usually join her are icyRoad, Megaphone or deadHorse, my black and white Deadly Nadder, named after a song by Guns N' Roses. She's getting on with the others pretty well, but the older dragons (except for dormantVolcano, lightMyFire and RiverAndConcrete) still see her as the "younger Nadder" which bothers her a lot, even though she loves to learn about her abilities from DeadWrong, so she wants to show the others that she's a different dragon than just a younger version of DeadWrong. Then there's Asura, a white-greyish Armorwing with red stripes. He's more of a loner, doesn't hang out with others that often, but if he's needed, you can always count on him. The dragons he's getting along with the best are Sandstorm and dormantVolcano. I also have a yellow Mudraker, his name is Mudhoney, like the band Mudhoney. He's a rather quiet dragon, but sometimes you can catch him playing around at the beach. If you do so, be sure to join his game, he's always happy to have more players, it doesn't matter if they're dragons, humans or other animals. He's open and friendly to everyone who wants to be his friend. His best friend at the moment is liveWire, a green Flame Whipper with a dark red pattern who was named after a song by Mötley Crüe. She's playful, a bit cheeky and she loves playing tricks on others, but sometimes she's going through dark times, I still have to figure out why. I don't want to ask Asura, although I'm pretty sure he knows what's the matter with her because she always goes somewhere with him when she's sad, I'd like her to tell me when she's ready for it. I also have a few baby dragons whom I still have to get to know better, then I can write something about them, too. There are TBone, a Boneknapper, DehydratedCoyote, a Shivertooth, Sweetchbladeknives, a Razorwhip, KillerOnTheRoad, a Death Song, Dragon Cannonball, a Hotburple and Papercut, also a Razorwhip. I don't have a main dragon, but I do choose one to level up to maximum levels. It's Asura at the moment.
Outside of game info: I love listening to music as you might already have noticed, I'm watching One Piece (I still have around 300 episodes to go) and what I like the best about HTTYD are the dragons. My favourite dragons are the Skrill, the Stormcutter, the Triple Stryke and the Moldruffle. I also play Rise of Berk and I read Warrior Cats (in German).
Screenshots of my dragons:


Sandstorm

icyRoad


Mudhoney


RiverAndConcrete


lightMyFire


Asura
others' pictures
Thanks for the amazing pictures!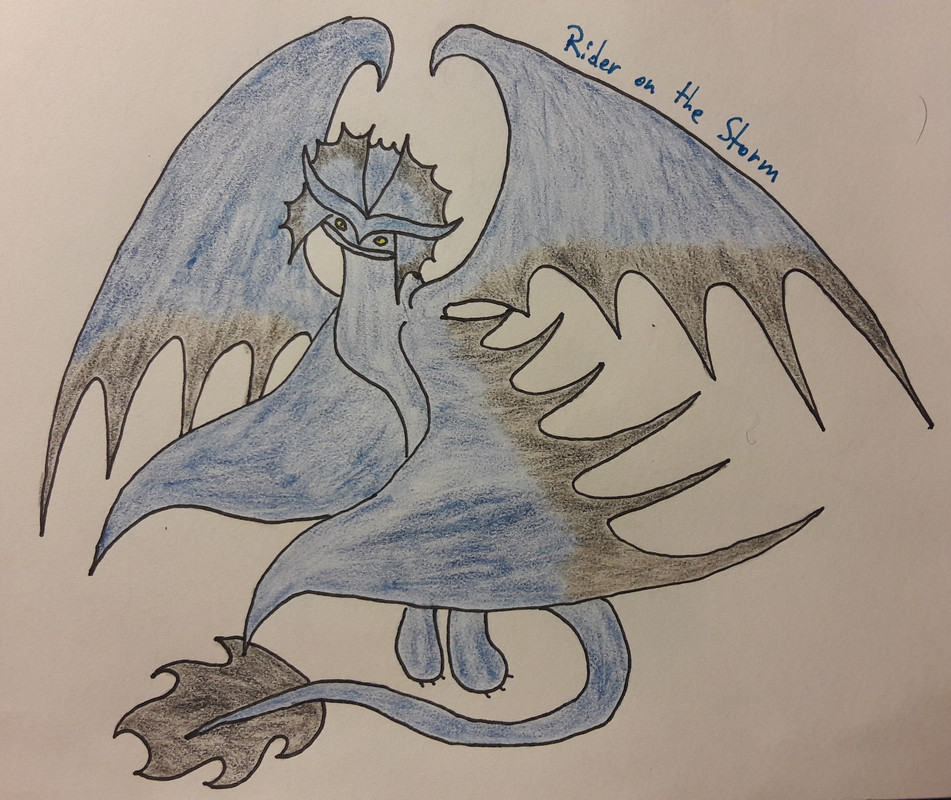 My imaginary Stormcutter by Zikta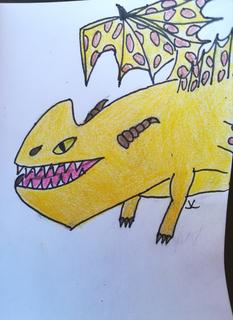 Mudhoney by XxXPurpleHolkingXxX
Who's online
There are currently 30 users and 89 guests online.