Stunning Look into the Flame Whipper!
From the depths of Impossible Island, this Stoker Class dragon has emerged and taken flight straight into the shores of School of Dragons! Vikings from all around campus are exploring the Archipelago and going on extraordinary adventures alongside the poisonous Flame Whipper. Have you ventured into the center of the cenote and faced this scaling dragon? Visit our
Facebook
page, and get access to this
video
and other exclusive content.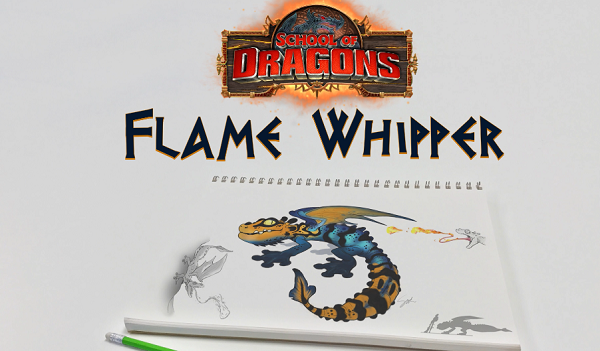 Mon, 03/06/2017 - 16:28
#1
Awesome! One of my favorite dragons. Really loved the video. Cool to see the animation and the concept art. You guys did a good job.
Mon, 03/06/2017 - 21:17
#2
I can't wait to get the
I can't wait to get the expansion and the Flame Whipper:D:D:D