Stormtail Info page
I decided to make another adoptable, even though I already had a sea creature ready.. Anyways here it is
The Stormtail
About this dragon
"Wherever this dragon goes, the storm will always be near it." Is the sentence said by everyone who has seen a Stormtail. They are often found near sea stacks and sturdy trees, but they are expert flyers too. The longest flight by a Stormtail ever recorded is 4 days without skipping a beat!
Personality
Some females have a rather strange habit of adopting other dragon's eggs to raise the hatchlings as their own. This may also explain why they are very gentle creatures on the inside, but they can also be very very mean. Especially towards Dreadful Growls. They may not exactly live in the same areas, but when they do the Stormtails form massive packs. Together they shoot beams at their enemy, which kinda look like lightning mixed with fire. But as beams.
Abilities
Their fire type has already been mentioned: A shocking and powerful beam. But that's not all of what they can do. They maybe don't have legs, but still can censored creatures out of the sky by dive bombing them with their mouth fully opened. Just like crocodiles and alligators they have this flap in the front of their throat. Not to prevent water from getting inside, but air. A slight inconvenience when they forget to move that flap back in original state if they are about to fire...
What do they eat?
They eat fish and wildlife such as deers and other animals of the same size. But anything that cross their paths while flying will serve as a snack.
Difference between male and female
Both have these weird hand like claws at their wings, but they'll need those if they actually want to be able to crawl/slither forwards. The males have an extra claw that they use to battle with other males.
Evolution
Their ancestors used to have four wings, but because they don't use them anymore the wings got so tiny they now serve as 'steering flaps'.
Average age limit
Most Stormtails reach the age of 40-58, but there are some who reached 70 years.
Migration
These dragons usually stick to the place where they've been born, but they will migrate when:
0.
when the pack needs to grow bigger (most of the time in search of more females)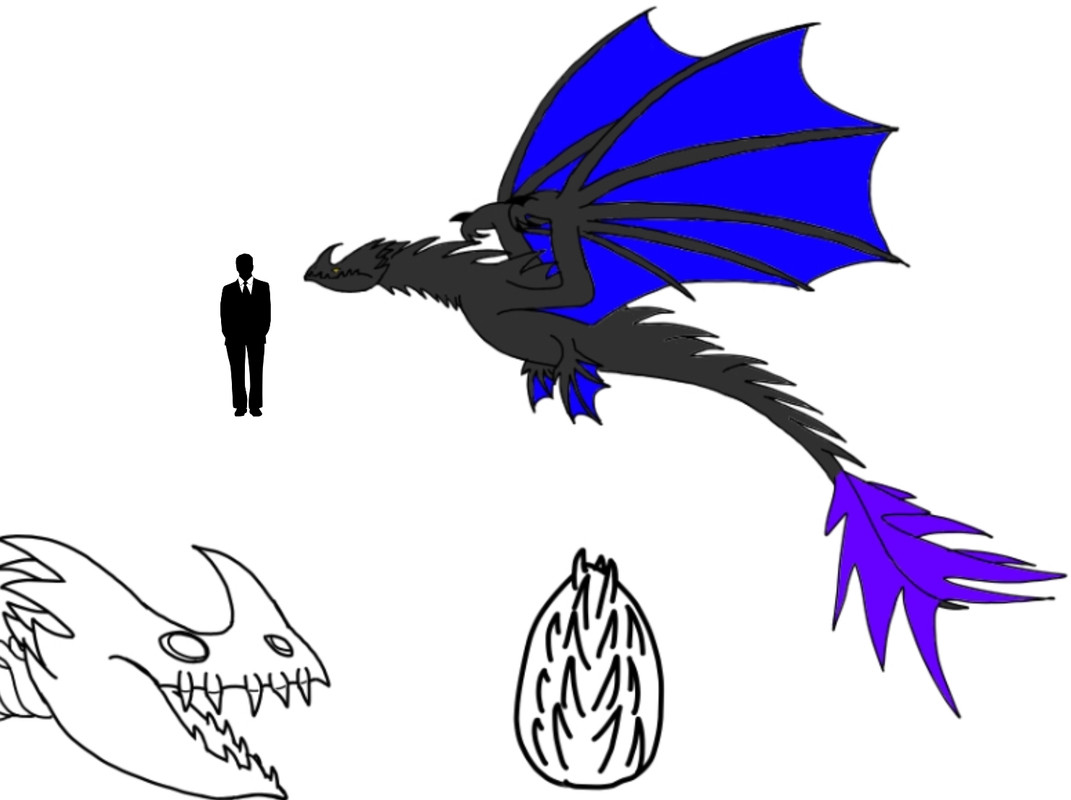 The request page will be up soon!