Store Updates: Limited-Time Items, Bundle Deals, and More!
During the festive Snoggletog holidays, gift your winged companion a celebratory saddle to pair with your cheerful Viking gear. If you haven't picked up a seasonal top with scarves, boots, wristbands, and helmet, head over to Johann's Trading Post, today, and stock up on these LIMITED AVAILABILITY items!
While you're at the in-game store, be sure to check out the all-NEW bundle deals that allow you to purchase useful and essential resources for your epic adventures in School of Dragons. From bulk boxes filled with your dragon's favorite fish, to Viking gear bundles that make you look suave, while keeping you cozy and safe during the dangerously chilly winter months in Berk, you wouldn't want to miss out on these great deals!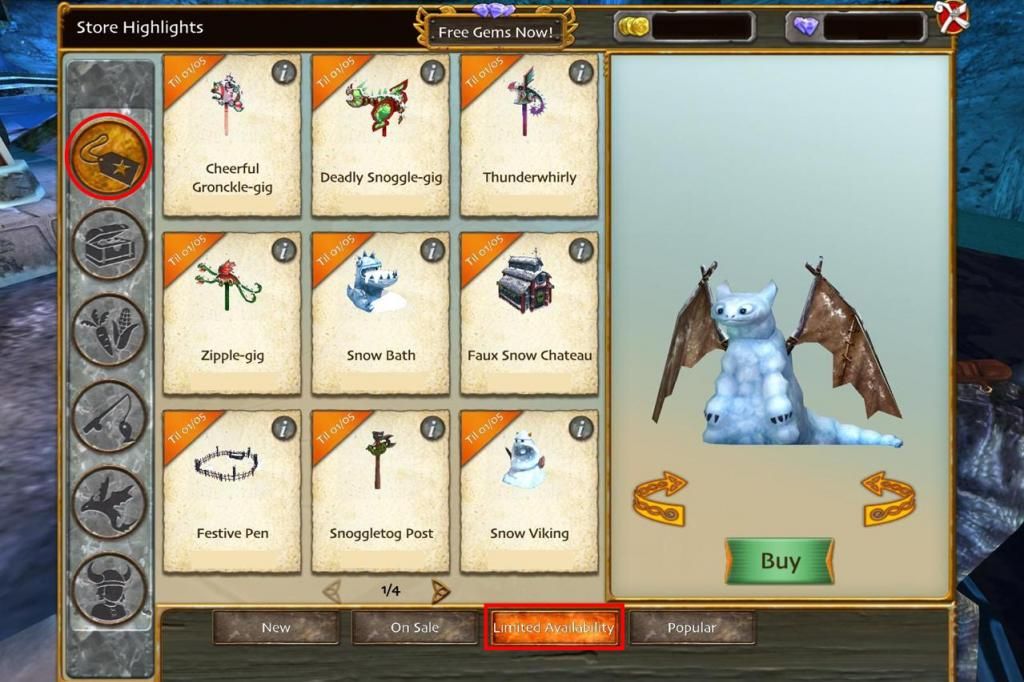 Also, the Snoggletog-themed farm decorations won't be here forever, so don't forget to pick up a few seasonal ornaments to get even your farm animals into the cheerful spirit of the holidays and raise your chances of being noticed by the Headmaster to win an one-of-a-kind prize in the contest! Log into School of Dragons, today, and click onto the "Store Highlights" and "Treasures" tab on the left side of the store interface for more selection!