Squiid's FAQ!
Hi guys, it's Squiid here! As most of you know, I haven't been on the thread for very long, but I've met quite a few of you guys. So I thought- why not tell you a bit about me?
Yep, here's my FAQ! Ask anything you like, but I may choose not to answer them XD Ask away! If you want to know more about me, here's where.
-Squiid
__________________
Disclaimer: This signature is image and fandom heavy. Approach with caution and a shovel.
Profile picture is done by Arrowbae <33
IT'S SPOOKTOBER MY DUDES
This isn't even my favorite holiday. It's not even close. I just love skeletons, okay?
THEY'VE FOUND ME
THE GOVERNMENT KNOWS I'M HERE
Hi, I'm Squiid~
Female|Writer|Roleplayer|Comedian
I like...dragons and memes and stuff
And if I'm being honest all I do in life is play Star Wars: The Old Republic and scream and cry about kids' shows :,) Oh and I like...write stuff I guess?
I'm a Christian, and always willing to chat!
If you're ever having a bad day, just PM me. I have a whole list of really bad dad jokes and some terrible puns if you want them.
DISCO GIRL
*wheezes*
"Yeah, I am a loser, but I am the coolest loser you will ever meet."
-
"They open fire, we set a galactic record from zero to space dust."
-
"If you think this is bad, you should see my other personality."
-
"This is a jar of dirt."
-
"As someone who has spent most of their life in varying states of existential crises, I know the meaning of meaningless!"
-
"The darkest thing about being an optimist is that, being an optimist, you believe it'll go away."
Clicky clicky above to stalk my Google Docs file full of all the art the wonderful artists here on the forums have done for me. REVEL IN THE BEAUTY!
I'd like to shoutout my 12 AM brain for finding the motivation to do this. Thank you.
I'm Trash For: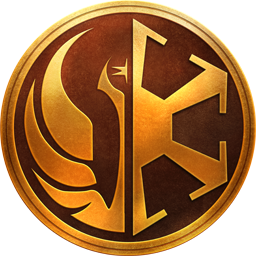 And a lot of others...
I'm mostly SWTOR trash though.
we don't talk about the Quinncident here
Disclaimer: This user has a very weird and frowned upon obsession with villains
Please frown upon her for it so she can feel bad about herself!
Dagur is ma bae, will fight
Look at that beautiful pure bean.
Look at him.
Viggo Grimborn is a beautiful human being.
Your argument is invalid.
I'M NOT KIDDING LOOK AT HIM
he's beautiful
let's also take a moment to appreciate this guy too
but only because of this gif
thx Floofbaefam
ALSO TOTALLY NOT A HUGE HICCSTRID SHIPPER
don't trust me
I love it
"I'm going to eat this entire jar of pickles. No one is here to stop me. I can't even stop myself. This is what my life has come to, these pickles. I'm sitting here eating pickles. Please save me." -Me
And that's like...all I got. So I'll just be sipping my tea here. In silence...
Fri, 03/17/2017 - 16:15
#1
DNRD Or Hurricane Will Eat You :D
Here's a few I just made to start off, so those who don't wanna post can just see a little bit about me. X3 (Because I know and share the struggle of being lazy. XD)
Why is your username AwkwardSquiid?
Well, if I'm honest, it was going to be AwkwardKraken for a while. Actually, the real reasoning behind it is that I'm really super awkward in real life, and I adore squids, so I was all like- what about AwkwardSquiid? (The two "I"s were because it was originally my Minecraft username, and it wouldn't accept Squiid with one "I".)
What is your age?
If I wasn't making these questions myself, I'd be like "whaaaa"? But it's a common question, so here you go: I'm immortal. :P This is how I answer this question from online people, since I never share my real age online. XD There you go, now you don't have to ask.
What's your favorite food?
Anything Mongolian, especially from the restaurant HuHot. I love foreign food! But besides that, I like doughnuts. Glazed doughnuts from Rosaurs, to be precise.
What's your favorite TV show?
Well, I don't really watch TV, so....does RTTE count? Voltron? Um...I guess those are Netflix specials. Ah well.
Are you a gamer?
Depends on what you mean by gamer. I play SWTOR, EOBW/EO, Flight Rising, SSO, LOTRO, and SoD (duh), along with a few others. So, yes, I guess you could consider me a gamer.
Do you play any sports?
Heh...no? Yep, not at all. I played soccer when I was young, which didn't end well at all, and I did track several years ago. Track was great, especially shotput and javelin, since I got to throw heavy and dangerous items. So, I had fun doing track, but I'm really not sure if I'd do it again. Whenever I try to do sports, I end up looking like an idiot. :P But I do have a thing for volleyball...
---Asked Questions---
Which one of your OCs do you relate to the most?
Oooh, good question. Probably Stormy, since her personality is pretty much based off of myself. She's cheerful, delightfully insane, hyperactive, and funny.
Top 3 Favorite Band Artists?
Let's see...Bear Rineheart, Jon Foreman, and TobyMac.
Top 3 Favorite Songs?
Awakening- Switchfoot, the Outsiders- NEEDTOBREATHE, and Hurricane- NEEDTOBREATHE. (Surprise, I'm a NEEDTOBREATHE fan :P)
Any hobbies (other than writing)?
Quite a few, actually! Poetry, comedy, riding horses, acting, and I have a minor interest in manga drawing.
Favorite color?
Call me mainstream, but I like blue :]
Fri, 03/17/2017 - 15:09
#2
~
Which of your OC's do you relate to the most?
__________________
Siggy under perpetual construction...
​​
​I am a proud member of the SoDPD!
Table of Contents:
​OC Human Bios
​OC Dragon Bios
​RPs I've been in
​List of Fandoms
Not so random facts about me
Fantasy Idea Corner
Random quotes
​
Viking ID created by Navlyn Fury the Talented!
​Human OC's:
​Topaz Gypsy
Digital art of Paz by Arrowalker the Amazing! Drawing of Topaz Gypsy by Ally Kay the Skilled!
Age: 15
Gender: Female
Occupation: Gothi's apprentice
Backstory:
When Paz was 3, she and her parents were sailing along with the rest of their tribe to find a new island. When a huge storm capsized the boat in the middle of the night, it killed the majority of the tribe, including her father. The remaining few washed up on the shores of Berk. When they realized they had been blown drastically off course, Stoic offered to let them stay, under the condition that they became members of the tribe of Berk. Shortly afterwards, however, Paz's mother had contracted an unknown illness (pneumonia) and died. Gothi, who had grown fond of the child in that short time, decieded to raise her as an apprentice.
Due to her postion with Gothi, she does have an aqquaintence with Hiccup and the other dragon riders, but that's about it. When she's not studying at the School of Dragons during the school year, she's assisting Gothi at her house. She recieved a deep scar across her right eye when training her first dragon Minty. Fortunetly it doesn't affect her vision. It does, however, tend to flare up on occasions, which makes it burn and turn an irritated red.
​If you want to learn more about Paz, then click the title below for backstory fanfiction about her done by IrishMexicanViking the Stellar!
(Thank you so, so much for this, IMV, it means a lot!)
Likes: Animals, music, stargazing, watching the sunrise/ sunset, being helpful or witty (which doesn't happen often), practicing with her ax, hanging out with friends (also doesn't happen often)
Dislikes: Being belittled because of her occasional naiveness and/ or appearance (She looks 1-2 years younger than she actually is), the dark/ unknown, romance, pink, girly things in general, the taste of mint (suprisingly enough, she likes the smell though)
((Note: Besides her axe, Paz also carries a leather satchel, which has a small first aid kit, compass, a whittleing knife that she uses to carve patterns on her ax handle, a small spyglass and various other items))
((Funfact: Paz means peace in Spanish, which I did not know when first creating the character. Ironically enough, being peacefull is not one of her strongsuits))
​Arion Strider
Age: 25
Gender: Male
Occupation: Fisherman
Personality: Very quiet and reserved. He seems like a shady character, and is very experienced in hustling, but will generally mind his own buisness if you mind yours. Working in the fishing trade, Arion has a harpoon as tall as he is for his weapon of choice.
Backstory: Originating from the same tribe as Paz, they were part of two separate clans. The cheif came from Arion's clan, but Paz's wished they had a chief from their's. When they had set out to claim new lands for the tribe, Paz's tribe had declared mutiny, with her father heading the rebellion. If it wasn't for the storm, He probably would've succeded too. It's because of this that Arion holds a deep grudge against Paz that's not going away anytime soon.
Dragon OC's
​Paz's Dragons
Pencil sketch by Lulu6161 the Awesome!
Dragon's name: mint chip
Nickname: Minty
Gender: Female
Species: Deadly Nadder
Class: Tracker (Still don't get why they were moved out of the Sharp class)
Color: Mint Green (Hence the name) with beige details.
Personality: A loyal dragon with a generous helping of wit and sass. She doesn't really see anyone as in charge, so she can be somewhat unpredictable, doing what she wants or thinks is better. She will stick one of her spines in you if annoyed, which Paz figured out quickly. Despite her flaws, she will do anything to protect those who gain her trust. While not the most powerful Nadder due to her size, she is one of the fastest. Racing is one of her favorite hobbies.
Likes: Racing, dragon nip, mint, salmon, hunting.
Dislikes: Being cooped up, people who annoy her, being told what to do, swimming.
"Foster" Dragons:
((She promised Gothi she would rehome these ones. So far that has not happened))
Dragon's name: shadowofdeath
Nickname: Shadow
Gender: Male
Species: Whispering Death
Class: Boulder
Color: Pitch Black with a white underbelly.
Personality: Unlike the majority of his species, Shadow is very laid back and extremely lazy. One of the Death twins, he and his sister were rejected by their owner when they didn't live up to expectations. Paz is hoping to work on his work ethic before rehoming him.
Dragon's name: Milky Way
Nickname: Wé
Gender: Female
Species: Whispering Death
Class: Boulder
Color: Blue with a galaxy-like pattern on her underbelly that consists of pinks and purples.
Personality: The second of the Death twins, Wé is actually a bit hyperactive, making her have difficulty focusing on the task at hand. Takes interest in the most random things, like the rain, or a bug crawling up a tree, or the sunrise. Paz is hoping to get that under control before rehoming her, but she might not get the chance before her perfect rider comes along (winky wink).
Dragon's name: Starred and Spangled
Nickname: Spangled
Gender: Male
Species: Gronckle
Class: Boulder
Color: Blue with a red underbelly and white spots.
Personality: Stubborn, independant, gruff, toughy on the outside... in a word, PATRIOTIC!!! Wasn't as great of a beginner's dragon as the previous owners thought...
Annie made by ScarfyWings the Gifted!
Dragon's name: Oceanna
Nickname: Annie
Gender: Female
Species: Gronckle
Class: Boulder
Color: Deep blue with a ocean-like green underbelly.
Personality: Paz's "cuddle buddy", Annie is the most out going and enthusiastic of the bunch. Her love of water and attention has made her Paz's second favorite dragon (after Minty, of course). Unlike the other boulder class dragons on Paz's side of the stable, However, Annie's owner's parents just somewhere for her to stay until thier kid was ready for the responsiblilty of owning a dragon. There will come a day when her "cuddle buddy" will not be around all the time, and Paz is not looking forward to it.
​Arion's Dragon
​
Name: Scarab
Age: 17
Personality: Very sly and cunning, if not kept in check tends to be very rowdy and gets into all sorts of trouble with other dragons and Vikings. While he can be a softy at times, he's currently feeling a little more then miffed about the lack of attention he's getting from his owner.
Likes: Causing mischeif, eating fish, tunnling through sand, picking fights with other dragons, belly rubs
Dislikes: being neglected, being tied down, when he gets punished for his bad behavior
​
RP's that I've taken part in (not all of them were finished)
...Scratch that none of them have been finished as of yet.
Let's go train a dragon and save the day! (HTTYD RP):
The Rogues (Criminal HTTYD RP)
​(Psst this one's been my favorite so far so check it out!)
The Trial of Riders (HTTYD/Hunger Games type RP)
One HECK of a CROSSOVER! (Crossover RP)
​Painting a Storm (Warrior Cat style RP (But with wolves!))
... Yeah, that one was a bit of a wild card for me. I've never even read the Warrior Cats series.
​The Escapees (Kind of a sequel to The Rouges)
​
(By the way, if you know of an rp that you think I'd be interested in based on the ones listed above, let me know)
I also have an MCU RP in the making (Planning is on hiatus until whenever I get the motivation to do something with it. If you'd be interested in participating when it's up and running or if you'd like to host it yourself, fell free to PM me!)
​​And now the fun part...
Y'all get to learn
about me!!!!
​(a little bit. Probably wouldn't be wise to give away my secret identity)
​(Not that I'm a celebrity or anything... Or am I?)
​(No... thankfully not... moving on)
​I'm probably not in any fandoms, per se, but I feel like I have a borderline unhealthy obbsesion for some of the subjects listed below:
​(P. S. These are not in any particuar order)
​HTTYD (why else would I be on here?)
​Big Hero 6
​The Avengers (Actually, just the MCU in general)
Pirates of the Caribbean
The Chronicles of Narnia (sorta, haven't hung out in that fantasy in a while)
​The Fellowship of the Ring
TMNT (The 2012 reincarnation)
​Phineas and Ferb
​Brave
​Star Wars
​Back to the Future
Milo Murphey's Law (again, sorta. It only just came out)
(There are probably more. I'll update as I think of them)
​A couple of not-so-random facts about me
​1. I'm a Christian.
​2. I'm a pianist.
3. I'm 100% American (Not that it technically means anything as far as ethnic heritage since the US is the mixing pot of cultures and whatnot. I think my great great grandparents were Polish, but besides that I have no idea what my ancestry looks like) Specifically, I'm from the southeastern portion.
4. I've traveled to 18 out of the 50 US states. Outside of my country, I have been to Italy, England, and Germany.
​5. I'm an equestrian.
6. I named my OC, Paz after two of my pets.
​7. I sing in the alto section of my choir (which means yes, I'm a girl. Is it just me, or are the majority of the people on this forum also girls?)
​8. I'm working on learning Spanish, so don't be suprised if I pop a couple of spanish words while talking on here. (I probably won't, but if I do, now you know why)
​9. I'm not an artist, but I do draw when I'm bored. If you care to see any examples, you can go to my Art Dump.
​I also now have an FAQ if you have additional questions!
Favorite Music Artists
NF (Which stands for Nate Feuerstein, not Night Fury), Toby Mac, Ryan Stevenson, Mattew Parker, Jaymie Grace, Tori Kelly, Unspoken, Lecrae... (I could go on for a while, so I'm just gonna stop there)
​
Fantasy Idea Corner:
(This is likely to be updated every time a new idea pops into my head)
(largely, if not entirely based on stuff I've read from other people, so not exactly original)
​Here's an idea for a fanfiction that I'll probably never write
​...As in, 86% certainty that I won't
Tony Stark A. K. A. "Iron Man" = Hiro Hamada A. K. A.... "?" (Not sure he has a superhero name)
Steve Rogers A. K. A. "Captain America" = Jack Overland Frost A. K. A. "Winter Soldier" (I know, name's taken, not caring over here)
Bruce Banner A. K. A. "The Hulk" = Hiccup Horrendous Haddock III A. K. A. "The Night Fury"
Thor= Merida (They're so cool they don't need an alter ego)
Natasha Romanoff A. K. A. "Black Widow"= Elsa A. K. A. "Frost Bite"
Clint Barton A. K. A. "Hawkeye"= Eugene Fitzherbert A. K. A. "Flynn Rider" ('Cause I don't see how Rapunzel would get caught up in this in the first place)
Nick Fury = Nick Fury ('Cause he's awesome. I'd put Frozone, but that's a little too much ice for my liking)
​Maria Hill = Heather the Unhinged
​Agent Coulsen = Agent Coulsen ('Cause who else is gonna do his job?)
​Loki= Merida's brothers (Because I'm evil)
​(If you've had any experience with marvel in general, you probably get the idea)
​This one I'm actually more likely to do at some point... After the HTTYD trilogy is over... So it's gonna be a while before it comes out.
The short summary is that when my OC, Paz, is grown up, she'll become an immortal glob trotter.
...I know, that's kinda lame...
​BUT IT'S HAPPENING SO BUCKLE YOUR SEATBELTS BECAUSE WE'RE GOING ON A WILD RIDE!!!*
​*(Actually if you'd just go about your life and forget this was here that'd be great)
​And now for random quotes!
​"Why are we stopped?​"
​"The light's red.​"
​"... THERE ARE NO RED LIGHTS IN A CAR CHASE!!!​"
Gogo and Wasabi in Big Hero 6
"Ooohhh..."
"Ooohhh yes."
"You, sir are playing a dangerous game. Keeping this much raw... vikingness contained. THERE WILL BE CONSEQUENCES!​"
"I'll take my chances. Sword. Sharpen. Now."
Hiccup and Gobber in How to Train Your Dragon.
*Cap's shield flies though the air doing awesomeness.*
"That thing doesn't obey the laws of phisics at all!"
Spider-Man in Captain America: Civil War
​​"Loki is beyond reason, but he is of Asgard, and he is my brother.​"
"He killed eighty people in two days."
"... He's adopted?​"
Thor and Black Widow in Avengers.
"Sometimes the only payoff for having any faith is when it's tested again and again everyday."
Immortals by Fall Out Boy.
"Great Scott!"
"Yeah, I know, it's heavy."
Marty McFly and Doc Brown ​in Back to the Future III
(When they switched catchphrases for a scene)
"You dare challenge Megamind?"
"This town isn't big enough for two super-villains!"
"Oh, you're a villain all right. Just not a super one."
"Yeah? What's the difference?"
"PRESENTATION!"
Megamind and Titan in Megamind (the movie)
​(More pictures/stuff coming soon A.K.A. at some point in the unforseeable future)
Thanks for reading my sigg​y!
Fri, 03/17/2017 - 15:26
#3
VERY Minor SotL Spoilers
I like you. You have the right mindset. I mean, who doesn't love a good squid? Although an octopus is fine with me. I was rather delighted to see an octopus in the most recent expansion! Best part of it!
Anyway, squids are awesome so there we are and I don't think anyone could argue with that.
Thanks,
InTheTardis2.
__________________
"May this Beast descend back to Torment,

back to where it began and Loki doest stay content,

selling the souls of humans to free this foul creature,

only to let it back, and I, the Preacher,

Doest one day hope for a Dragon-less age,

Where all of the corpses do lay in a cage,

Then they shall never retreat or conspire,

For this will be the age of 'The Umpire's Empire!'"
- The Umpire, Archivolt Dell
Finding the Afar-Land, Chapter Six
Fri, 03/17/2017 - 18:31
#4
I Like Waffles and Ukuleles
I mean, who doesn't like squids? Look at that wee little guy!
Oh yeah, the octopus in the expansion! He was so cute. Octopi are awesome, too. Anything with tentacles that lives in the sea, I'm a fan of.
-Squiid
Fri, 03/17/2017 - 15:47
#6
...
Hiya Squiidy!
Here's a few:
Top 3 favorite bands/artists?
Top 3 favorite songs?
Any hobbies (other than writing)?
Uh, favorite color?
Sorry, that's all I've got right now. Stormy's brain= killed by extra-exhausting circus class.
__________________
Under construction. Watch out for falling rocks.
Tue, 03/28/2017 - 19:27
#7
hey um does anyone know how to start their own forum topic?
__________________
Hey everyone! Welcome to my siggy!
Proud Member of:
I like riding horses and dragons.
The bond between man and beast...
is real
My Character:
willriderorchard...
Characteristics:Strong, independent, brave, loyal. (occasionally a bit bossy...)
willriderorchard wields a stone hammer on the battle field, but spends most of his time up in the air, on the back of his dragon Sand Storm
Sand Storm is fiercly loyal, and willing to try anything for his rider. He's going blind in his right eye so he depends on Willriderorchard to pilot him through tougher spots.
Rider rides 6 other dragons in his spare time. A groncicle named jack frost...
a flame whipper named BurnB...
a monstrous nightmare named SilverFang,
A DeathSong named Taylor Swift,
A RazorWhip named Shaving Cream,
And A ArmorWing named Copper...
My Artwork:
(Remember if you want to use any of this make sure to give credit to the artist)
Theres more to come!!!
My EDITS:
The Real Me!!!
My philly kenni and I
Thats all for now!
Thx!
Tue, 03/28/2017 - 19:35
#8
Subject? Oh, I'm Afraid I Ate It
Go to the area of the forum you want to post in (located in the "Forum" section of the site), click on the forum section, and there should be gray linked words near the upper left corner that read "Create new forum topic" or something like that. Click on it and you should be able to start a new topic!
Hope that helps! *jumps over buildings and flies away, crashing through a window and hastily apologizing to a civilian*
-Squiid
Wed, 03/29/2017 - 06:39
#9
Hey...
Since when did you have superpowers?!
Wed, 03/29/2017 - 07:36
#10
Blizz the Jawa Says Hello!
Since...now? I actually don't know. I thought I was gonna fall when I jumped out the window and then I sorta flew.
...YES! I HAVE SUPERPOWERS! Now what?
Wed, 03/29/2017 - 08:33
#11
Wed, 03/29/2017 - 09:18
#12
*insert cheesy cat pun here*
I totally would, except I am completely clueless about all things Marvel. I know, it's straight up depressing. I haven't even seen one movie. I probably will track from afar, though, because I am a creepy stalker :P Er, I mean, a silent observer.
Wed, 03/29/2017 - 15:01
#13
?????HOW DO U POST UR OWN TOPIC?????
HOW do you post your own topic on this forum!?!?!?!?
__________________
Welcome to my Signature
BEWARE LE CREEEPY OPAL
AND NightOwl
Beware WhipLash the Cyber FlightMare
Species: Flightmare
Biotech: 60% Robot
Cyber ability: Able to create ice barriers made of enhanced mist used as a shield wall to protect herself or other things to where only heat can penetrate through and paralyze organics that touches the shield.
Rosemary
By KittyLlama
By DemonGuitarz on Da
Thanks a MILLION to Arrowalker for a AW-MAZING Pic of Rosemary!
Rosemary is hiccups sister, she is normally a very outspoken person who does not like strangers. She is shy around few people and loves to talk. she got her dragon when she went to her favorite cave when she saw the egg was hatching she looked over the edge of the cave where she was watching and fell down, the egg hatched and they bonded quickly. Now they soar the skies together with another freind they found injured. Shadow. They found her after escaping the hunters, she come up to them with a hurt leg they took her in and Shadow has been with them ever since.
This is Rosemary's weapon, credit to Mechfighter. Thanks!
Selecta Eye
By, BoomBox74
Selecta, by the amazing KittyLlama!
This is Selecta and Sharp Shot, credit to Arrowwalker, TYSM!
Edit by me, base by animal girl
Name: Selecta Eye
Age: 18
Favorites: Rare dragons, Hunting common ones.
Dragon:Sharp Shot (Titan Whispering Death)
Occupation: Dragon Hunter, on ship and interrogator, not officially though
Backstory:
she is just recently blind and has a hard time getting around, she dislikes people who just assume she can't do things because she is blind. She will try to prove herself which sometimes gets her into trouble. She is not heartless and will free the rare dragons (Behind the other hunters back) She will stand up to the other hunters if one of the dragons or prisoners are being hurt by them. She does not like the riders. Her mother died when she was young, Her father dissapeared at sea, her best friend Nathaniel is still at the base. Her freind and father-figure Ross runs a clothing shop near the middle of the base. She is good with a sword and is good at fighting if she needs to, those methods have been compromised since she has been blind though. She is strong and brave, good-hearted and rooted in her opinion. She loves to take long walks in the forest when on land, when on a ship she loves to talk to the other hunters and prisioners and maybe, if no one wants to talk she will talk to the dragons, she is careful around strangers but will talk to them to find out more, you could say she is an interrogator, but not officially. Once she trusts someone she will give her life for them.
Catherine
Credit To the amazing ArrowWalker!!
Credit to BoomBox74
Credit to Aleyras
Credit to Dylieh
Name: Catherine
Tribe: Berserker
Age: 16
Personality: WiP
This is Blitz, My Solarflare Skrill, credit to Wutend Bonfire
(Some fan art, credit to piggy for the first and Alexandradragonrider for the latter, based off Wutends fan species)
Name: Blitz
Breed: SolarFlare Skrill
BackStory:
Blitz' Story
"Come on, Opal, let's land for the night" Rosemary whispered to her Black and green Titian RazorWhip, Opal. Opal dived down towards a rocky island, the island was home to a variety of rocks and a small lake, with a few fish that you could see swimming along in the sparkling, clear water. Rosemary looks over the rocky terrain and spots a cave, small but big enough to provide the two shelter for the night.
"Opal, let's go down to the pond first, for dinner, then to that cave" Rosemary whispers to Opal, Opal rumbles in agreement as she alters her course to go to the pond.
With a few strong beats from Opal's large wings you come to a stop at the pond. "Feel free to fish, Opal" Rosemary says as she grabs her fishing pole and begins to fish.
As she fished and Opal frolicked in the water a large dragon, with blue spongy wings and very developed legs walked stealthily up behind her, Rosemary only noticed it after she felt it's warm breath on her neck. She froze immediately out of habit, but gathered up her strength and turned around, "It's a-a SolarFlare Skrill!" She whispers to herself as the beautiful beast looked angrily into her eyes, it was filthy, from head to toe (or claw as the case may be) and angry as a hornet. Rosemary gulped and wracked her memory on facts about this dragon, rare, a ground dweller, hates getting dirty. "Wait that's it! Come on, let's go give you a bath" Rosemary said as she attempted to train the female SolarFlare Skrill, which only ended in the dragon attempting to bite her hand off, "Plan B" Rosemary said as she ran into the water, startling the SolarFlare Skrill, and causing it to chase her. Rosemary saw her chance as the dragon stopped and in that moment of unbalanced distraction Rosemary dunked the dragon and began to scrub it with some sweet-smelling leaves that she had found while going through her pockets for something, the leaves were there, Rosemary had no idea how they had gotten there but, (Thanks to Opal) they were there. The SolarFlare struggled for a moment, but when she realized Rosemary was cleaning her she stopped and happily sat there, enjoying being cleaned.
When Rosemary was finished the dragon nuzzled her. "I will call you Blitz, is that ok?" Rosemary asks, the newly dubbed Blitz nodded in agreement. "Ok then, Blitz, nice to meet you" Rosemary said as she put out her hand to tame Blitz, who complied.
Rosemary finished her fishing and the trio went to the small cave, where they ate their dinner and slept for the night.
Ever since that day Blitz has been a constant companion of Rosemary.
OceanSwirl My vesupa, by Bravelly
This is Tearsa, my Muddycri, thanks chameishida!
Name: Tearsa
Breed: Muddycri
Backstory: This little one was found alone, scared and sick by Rosemary. She brought her home and cared for him but once he was better he did not want to leave! So now Tearsa lives with Rosemary and her family, helping keep Rosemary company during the long days at the school.
This is My Slackerish Sluggish, thanks to chameishida!
Name: SwiftWings
Breed: Slackerish Sluggish
Backstory: I found this lazy cutie while flying low over Gronkle Island on Opal, we heard the terrified screeching roar of a frightened baby dragon. We decided to investigate and together, me and Opal flew down. What we found supriesed us. There was three Scauldrons surrounding a baby dragon, not just any baby dragon but a Slackerish Sluggish! It's mother was gone.. I had no Idea what had happened, the small one had a scratch that was bleeding right next to it's eye. The poor thing couldn't protect itself so me and Opal fought off the Scauldrons. We brought the baby home and nursed it's wound and SwiftWings has been with me ever since!
Opal
A human version of Opal by KittyLlama
Thanks a million to Arrowwalker for this EPIC Headshot of Opal!
By BoomBox74, thankies a million!!
Credit to ShiroCageFox for this pic of Opal
Opal quick sketch by ArrowWalker
Thanks to Zikta for this amazing pic of my Razorwip Opal
Thanks to ScarfyWings For a pic of Opal, My RazorWhip
Thanks to Scarfy Wings for a pic of a now-Titan Opal
Opal is a kind dragon with a will of steel. She likes pictures and target practise. She recently just Titaned up, YAY!
By S-ham, thanks!
Ocean Waters
Ocean Waters is a kind, majestic dragon that loves to give. She will help anyone no matter how small.
This is Shadow, my Night Fury Oc, credit to Mega for the base.
Rosemary and Shadow, credt to the always-amazing KittyLlama!
Thanks to WraithSkrill for this edit and the drawing above!
Thanks to NeverEndingSilverstorm
Streak
Streak is the first dragon I ever had on this game, she is happily posing for her picture.
Name: Streak
breed: Deadly Nadder
Backstory: TBD
ColdShear
ColdShear, by Dragonist Hellen
ColdShear Doodle by Dragonist Hellen
Desert Beauty
Thanks to Boombox74 for this pic of Desert Beauty and Rosemary
Credit to Merricup Night Fury
Desert Beauty is happily staring at the water, just offscreen.
This is Desert Beauty and Riptide the Thunderdrum. Rip is Piggyxl's character. Credit to piggy
Name: Desert Beauty
Breed: Sand wraith
Backstory: TBD
Wed, 03/29/2017 - 16:27
#14
...
Well, Squiid said it pretty well up above, but if you're still confused, I'll say it again. At the top left of the screen, there should be a button labeled 'Forum'. Click it, and it'll take you to the main forum menu. On this thread, 'Forum' is followed by 'Mobile', then 'FAQs'.
You should be at the main forum menu. A bunch of topics will be listed, and you should click the one that is most relevant to your future post. At the top left of the screen, there should now be a button that says 'Create a new post'. Click that, and I think it's pretty straightforward from there. Hope this helped!
Who's online
There are currently 13 users and 53 guests online.