Squiid's Fanfiction Idea??? Maybe???
Hello my fellow Dragonites! (That's what DW called us a while back, so I'm gonna make it stick since the majority of the fandom didn't like it :P Sue me.) As the title suggests, I think I have a brewing fanfiction idea. Okay, and, I get crazy ideas for projects I never finish *hangs head in shame* but I think this one will really take off! For me, anyway. I have no idea if anyone would read them, or if they'd be any good, or...
OKAY, enough of me rambling, let's get to the point! So, I had this idea for a fanfiction series, you might call it, about my Viking's life at the School. I'm a "senior citizen" of SoD, having played since beta testing, so I thought maybe it would be fun to show how things went down in the School- from the viewpoint of the School! Ya get me? No? Okay, moving on!
So, these "episodes" would be pretty much novellas, or short stories, and taking place in different "seasons"- very much like Race to the Edge, in fact. It's like a written RTTE from Stormy's point of view and at the School...well, I think you get the idea. Anyways, it would be all about her crazy adventures that I've had in mind for a long time now but never actually put into words, and et cetera. Like I said, this will most likely be left incomplete (SINCE I'M A TERRIBLE PERSON) but if I really do start to like the idea and get good feedback...who knows? Maybe it'll turn into something cool. (Unlikely, but a writer can dream, mate!)
Anyways, what would you guys think of a mini series featuring my Viking and written by yours truly? Share your thoughts!
-Squiid
__________________
Welcome to AwkwardSquiid's Signature. Prepare for a wild ride.
Pro Tip: If some of the gifs take a long time loading, scroll outside the signature!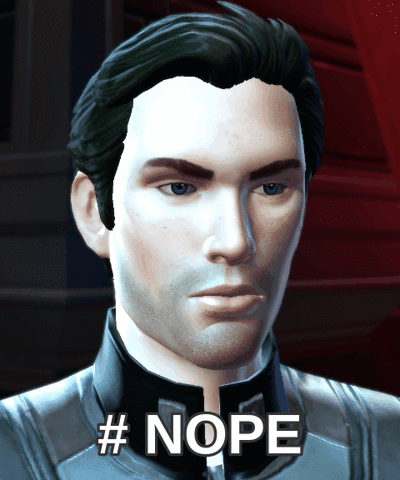 I'm just a friendly little squid wandering the internet.
Welcome to my signature of madness!
Female|Roleplayer|Writer|Fangirl|Reader|An Ocean Creature with Tentacles
Having a bad day? Have a bad joke you're itching to tell someone? Check out the Thread of Puns!
I am a proud Sergeant of the SoDPD.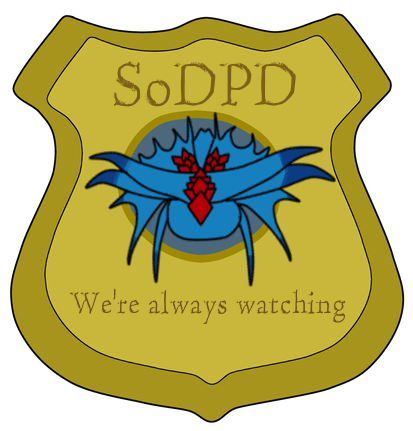 (made by FloofQueen and Stormstriker217)
I am a proud (and relatively new) member of the Resistance!
(done by the splendid Megaboltphoenix)
Watcher, my Cyber Screaming Death, done by the AMAZING Grumpy. I can't thank you enough!
Stats coming soon!
(done by Megaboltphoenix)
We need to be patient for the TS! Post this on your signature if you agree!
thank you dear Floof for this
(The art on my profile pic doesn't belong to me.)
Meet Stormy Eyes, otherwise known as Stormy. As a child, she washed ashore Berk in a basket, and was taken under the wing of the Jorgenson Clan. It quickly became obvious that Stormy has pure Berserker tendencies, and most often, they're rather uncontrollable. Really, she means no harm- but running around the school with an axe, especially early in the morning, tends to have an effect on certain students around the school.
When she first came to the School, after encouragement from her clan, Stormy was viewed as dangerous and untrustworthy. She was only a teenager at the time, but she worked hard to make it obvious that she was much different than her bloodthirsty ancestors- though she's more closely related to the Berserkers than she would like to know.
Stormy's first dragon was a Skrill called Hurricane- she raised him from hatching, and the two have been best friends ever since. You might say the dragon and rider grew up together, and as Stormy won the trust of her fellow classmates and dragon riders, she also became well known for her impressive bond with the sometimes unstable dragon. Life was a challenge for a young dragon trainer and a Skrill, especially as a first dragon, but their equally hyperactive personalities soon forged a bond between them, which is something not seen often between a Skrill and a rider.
Now, at the age of 20, Stormy has grown a reputation as one of the most bombproof students in the School, heading up her own strike team called the Valkyrie Riders, and defending her "home" for the past 8 years. In the course of those 8 years, however, Stormy made a shocking discovery, that forced her to keep a deadly secret for a long, long time.
But she kept that hidden for many years, and the only one she ever told was one of the newest teachers to the School, and later, one of her partners in "crime": Eret son of Eret, former servant of Drago Bludvist. But that's another story....
Stormy by the INCREDIBLE TohiLosi! TYSM AMIGO!
Stormy's Dragons:
Hurricane/Skrill/Male
Scaremaker/Screaming Death/Male
Shockwave/Skrill/Female
Dagur/Skrill/Male
Tempest/Monstrous Nightmare/Female
Smaug/Monstrous Nightmare/Male
Riptide/Deadly Nadder/Male
Scorpia/Fireworm Queen/Female
Earthshaker/Whispering Death/Male
Thorn/Sand Wraith/Male
Magni/Wooly Howl/Male
Gemini/Shivertooth/Female
Avalanche/Groncicle/Male
Majesty/Stormcutter/Female
Poseidon/Scauldron/Male
Cookie/Gronckle/Female
Drizzle/Raincutter/Female
Neptune/Raincutter/Male
Whiplash/Razorwhip/Female
Shard/Razorwhip/Male
Octave/Death Song/Male
Bubble/Hotburple/Female
Slash/Speed Stinger/Male
Sugar/Sweet Death/Female
Shieldstealer/Armorwing/Male
Bandit/Smokebreath/Male
Inferno/Typhoomerang/Male
Nidhogg/Night Terror/Male
Wave Rider/Tide Glider/Male
Borealis/Flightmare/Female
Blazer/Singetail/Male
Lavalout/Eruptadon/Male
Viggo/Devilish Dervish/Male
Vibrant/Flame Whipper/Female
Do I have too many dragons? Yes. Do I care? Not at all.
BEFORE WE CONTINUE
STOP EVERYTHING
and look at these two dorks who started it all
Alright we can continue now.
Prepare to meet some of my favorite characters!
Squiid's Hall of Completely-Obsessively-In-Love-With-These-Characters
PREPARE TO BE SPAMMED WITH MY MOST BELOVED CINNAMON ROLLS.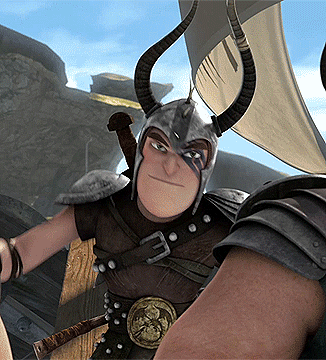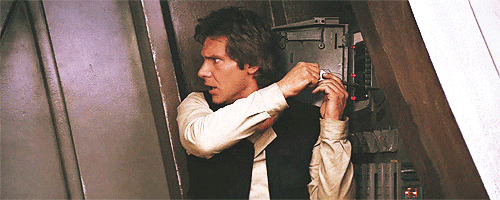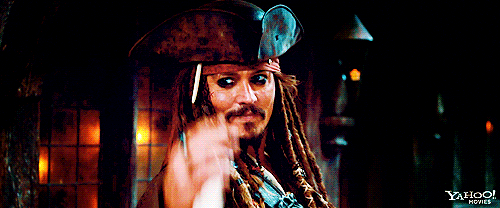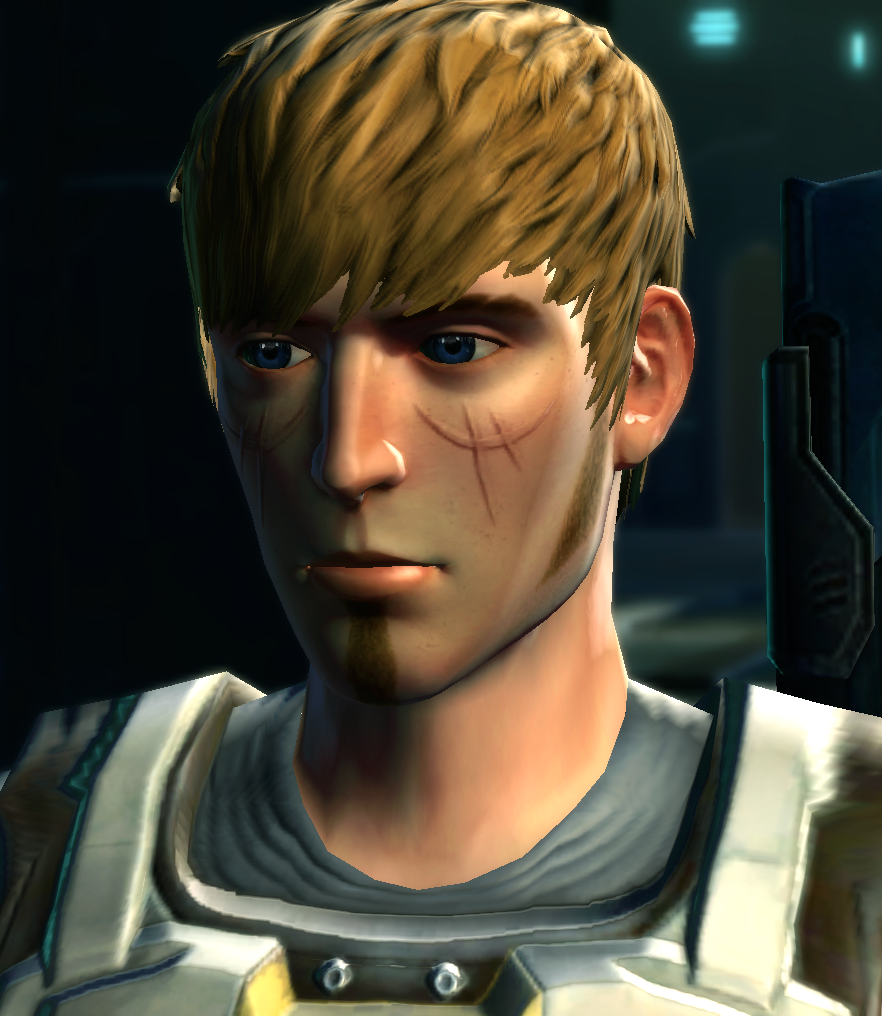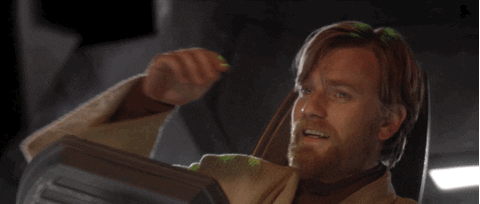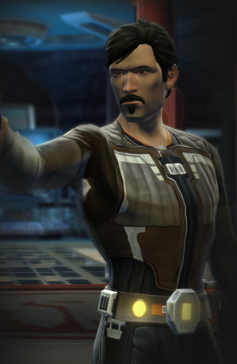 All you need to know about this section? These are all my innocent cinnamon rolls and I love them lots. DON'T TOUCH ANY OF THEM OR YOU WILL DIE.
♦The Valkyrie Riders♦
We live,
We die,
We fight,
We win,
Together.
I've never cared for castles or a crown that grips too tight,
Let the night sky be my starry roof and the moon my only light.
My heart was born a hero and my stormbound sword won't rest,
I left the harbor long ago on a never ending quest.
Now I'm off to the horizon,
Where the wild wind blows the foam,
Come get lost with me, love,
And the sea shall be our home.
Cressida Cowell
Proud lover of Skrills and the Berserker tribe!
(Made by the incredible EvelynFreya!)
Squiid's Favorite Quote Gallery!
"Don't listen to her. She's just making sure you shoot me first if things go south." -Gault Rennow (Star Wars)
"Impressive. Most impressive." -Darth Vader (Star Wars)
"Monster is a relative term. To a canary, a cat is a monster. We're just used to being the cat." -Dr. Henry Wu (Jurassic World)
"I've got a jar of dirt!" -Jack Sparrow (Pirates of the Caribbean)
"The Captain said I had to." -K2-SO (Star Wars)
"I'm seeing dead people. Uh, why am I seeing dead people?" -Toran Eagleborn (The Quintar Chronicles)
"Trust is like a delicate bird with feathers of silk. And yours is dead!" -Tuffnut (HTTYD)
"A wild goose chase. Well, this is the only place in the world where the geese chase you!"- Ian Malcom (Jurassic Park)
"I was up the chimney with my good friend the senator." -Toothless (HTTYD Books)
"Fooooooooood." - Grover (Percy Jackson & the Olympians)
"She is far, far away. She walks in starlight in another world." -Kili (The Hobbit)
"A man will never know how far he's willing to go, until he steps to the edge and looks down." -Viggo Grimborn (HTTYD)
"Oh look, a rainbow!" -Gruffnut (HTTYD)
"Well, you're no fun at all." -Mirelei (The Siren's Lament)
"Destruction is perfectly okay as long as it's humorous destruction." -Stormstriker217 (here on the forums)
"May your cookie always be slightly too large to fit in your glass of milk." -I have no idea honestly
"Thank you, Tuffy." -Snotlout (HTTYD)
"That much irony should be illegal!" -Tuffnut (HTTYD)
"I can't pft understand pft your accent pffft" -FloofQueen (Trashcan)
"You know what I always say. If you can't beat 'em, join 'em. And then beat 'em." -Skavak (Star Wars)
#Sassmaster Obi-Wan
Art done for me by splendid artists here on the forums!
Mirelei the Siren from my book, the Siren's Lament, done by the amazing TohiLosi!
Thank you, my good friend and wonderful artist, Stormstriker217, for this fabulous (and first ever) drawing of Skari!
Skari done by the amazing donnala, thank you so much!
My adopted Infertide, Blazee, by alicornbrodie! Thanks ever so much!
My adopted Deepfisher, the sneaky and fish-loving Angler, done by the incredible hootowllighbulb!
Armaggedon the Doomfang by the amazing themasterplan47! Thankee (as we say in Dragonese)!
The Carribbean Reef dragon done by the incredible RedWind! (Click the photo to check out her profile!)
All hail the majestic Squiidergo
My Fandoms (in no particular order):
How to Train Your Dragon Franchise
How to Train Your Dragon Book Series
Star Wars
Wings of Fire
Jurassic Park
Lord of the Rings/The Hobbit
Pirates of the Caribbean
Percy Jackson & The Olympians
The Kane Chronicles
Dragons in Our Midst
Indiana Jones
Harry Potter
The Chronicles of Narnia
Magnus Chase & The Gods of Asgard
Back to the Future
Voltron: Legendary Defender
Avatar: the Last Airbender
Warriors
Miraculous Ladybug (?)
Dear writers: You know when your characters are having a good day, and then you crash their party with an awful plot twist and its SO MUCH FUN? Yeah, the feeling is kind of like this:
Squiid's Characters
Well, here's where I put all my RP and non-RP cinnamon rolls. Enjoy.
Eternally under construction, probably, since I procrastinate :D
Skari
A treasure hunter, a scoundrel, and a grave-robber; can you get much more untrustworthy than that? Well, Skari sure can. Unreliable and shifty, Skari uses his quick wit and charming personality to wriggle his way out of the toughest spots. He has a particular liking for shiny objects and is considered a thief-for-hire, occasionally, risking life and limb (though he's not overly fond of that). Once acquainted with him, you either realize right away he's not to be trusted- or, usually, you realize that much too late. On rare occasions, though, you can break open his heart of stone and find a soul of gold inside...well, I could be speaking literally or figuratively.
Lenora
You won't hear much about Nellie on these forums, since I never RP with her, but in the rare case I say something about her, it's probably her superb shooting skills. Mildly terrifying, but if you're on her side, it's quite useful. She's got a lively personality, loyal to a fault and completely, blatantly honest. Though I mentioned her loyalty, it's true she's loyal to one person- her boss, of whom she self-appointed herself his personal bodyguard. Needless to say, he doesn't really mind. Especially since he sort of needs one.
Finn
Ah, Finn. Used primly in magic/cyborg/or-anything-like-that RPs, Finn is an interesting case. With the ability to shapeshift into a dolphin at will, you might say his name is apt...ha! Get it? Finn? Okay, I'll leave now. Anyways, he also has a metal arm, of which he's modified to do various things with. And yes, when he shapeshifts into a dolphin, he has a metal fin. It's rather funny. He's a huge sweetheart, which isn't saying anything for his rather bad past, and he likes long swims in the ocean in his free time...
Iduna
Who said the Grimborn boys didn't have any family? (Well, no one, exactly.) I can't really say much about Iduna without giving a bunch of Race to the Edge spoilers, but she's observant, gentle, and quiet; and, honestly, no one exactly knows how she ended up marrying Viggo Grimborn and keeping a close eye on all his operations Beyond the Archipelago. She seriously can be scary if she wants to. Beware.
More coming soon! Whee! -dances away from all my impending tasks-
And here is the best Hiccup gif I have ever found. Enjoy.
After watching Family on the Edge:
A tribute to the fun personality-based choices you can make in Star Wars: the Old Republic.
I have two Sith Lord characters. One of them is sophisticated, collected, a devoted servant of the Sith Empire, and a really all around Viggo-style villain. The other is absolutely insane and defected from the Galactic Empire because they wouldn't let him have a pet Nexu.
Meet Chayaraa Argos and Tavos Xan, the chaos and order of the Sith Empire.
Well, you survived to the end, and now you probably know way too much about me :D The more you know, right? No? Okay. Anyways...
May the Force be with you!
Fri, 03/10/2017 - 19:45
#2
...
I have never finished a writing project, outside of school of course, and I thoroughly admire anyone who can even try. I usually get a few paragraphs done before getting distracted and then completely forget about it...
Anyway, that sounds like a great idea! I love your writing, by the way.
Whoa, I'm in your signature! I'm famous! XD
(I really need to finish mine... gah. Queen of Procrastination, that's me!)
__________________
WELCOME TO STORMY'S SIGNATURE!
Also known as organized chaos. Like me!
Perpetually under construction. Please, wear a hard hat. It's for your own safety.
My eggs and I really appreciate it!
You can call me Storm, or Stormy.
Or even just "that weird girl with the color-coded signature".
I'm female (if you couldn't guess).
I do circus in my free time.
I don't really have a life.
I procrastinate. Constantly.
And that last one's a biggie. If I've ever not done something that I said I would, just send me a PM. It probably just got lost on the massive mountain known as Things I Need To Do. It terrifies even expert climbers.
With that said, I am taking
d
r
a
w
i
n
g
r
e
q
u
e
s
t
s
!
Just dragons right now, but if you want an OC of yours drawn, I will likely happily draw it for you. Just one teensy little thing- no rave Night Furies. Please?
Currently drawing for:
InfinityGalaxyy
AwkwardSquiid
Starke Raving Madmen
I am not perfect. Please don't expect me to be perfect. I will disappoint you.
I'm a fangirl. And a shipper. Right now, I'm obsessed with Doctor Who, Merlin, Sherlock, Harry Potter, How To Train Your Dragon, Percy Jackson (and related), Warriors, various cartoons, and probably countless other things that I forgot to list.
FBAWTFT is amazing, let me tell you. And Newt Scamander. 'Nuff said.
Well, if you've kept going this far, then I guess that means I haven't bored you to death yet. Or maybe I have…
Anyway, now we get into some of the interesting stuff

.
(also known as 'that former self-insert that somehow developed a personality')
Copperblaze grew up in the midst of the Dragon War, near-miraculously surviving and staying completely intact through the chaos of it. Not one for pessimism, she did her best to cheer the village up through something she learned early on: pranking. While certainly never able to rival the infamous twins, Copperblaze was soon regarded as one not to mess with unless that Viking wanted their best axe tied to the rear end of a particularly grumpy yak.
But don't get her wrong, she wasn't really a wild, raucous prankster. Well, okay, maybe a little. Or a lot, actually. Secretly a kind, quiet, and empathetic individual at heart, Copperblaze could often be found reading and drawing. Of course, that was when she wasn't doing her best to cause mayhem and laughter, which took up most of her time.
Then the chief's son saved the village on a Night Fury, and the world turned upside down. Dragons… were the friends of Vikings now. Copperblaze could barely contain her excitement. So many new possibilities had opened up! And not just for pranking, either.
While her pranks had done their job to make the village an overall happier place, they sometimes ostracized her from others her age. Now, this was her chance: to form a strong, lasting bond, to have and give everlasting trust, to have real friends, for once in her life!
Sadly, dreams didn't always come true. Though Copperblaze was among the first to enroll at the newly-established Dragon Training Academy, no dragon there seemed… right for her. Nadders were too vain and flighty, and the Gronckles were too lazy and slow. Nightmares? Too fiery. And don't get her started on the Zipplebacks. That had not been a fun week.
Even that time she'd been offered a Whispering Death egg, still nothing happened. No bond formed. No realization of 'this is my best friend'. Well, she'd managed to develop a serious phobia of the species in general, but Copperblaze didn't like to talk about that. You know, at all.
Alone again, Copperblaze resigned herself to her grounded fate. Until one day, in an abandoned clearing in the middle of the woods, she encountered a young, purple Skrill… but that's another story...
...which can be found here!
Thanks so much, IrishMexicanViking! It's so awesome, I literally can't put it into words!
Seriously, read it. It's the best.
No one knows who Raika's birth parents are, not even Raika herself. All she knows is that if the teal Stormcutter that raised her from the egg isn't her mother, then something's seriously wrong with the world.
An excitable hatchling, Raika was always bouncing from one thing to the next, curious about everything around her. Getting into all sorts of danger was her best skill, and she'd frequently ticked off older dragons in her frequent mischief.
Raika wasn't old enough to understand why her mother suddenly separated the pair from all contact with other dragons, but she certainly was old enough to understand that she didn't like it one bit. Chalking it up to Windchaser's overprotectiveness, Raika did her best to convince her mother that the bigger dragons weren't going to harm her, but to no avail. Windchaser would not budge.
Then a Prickleboggle came across them one day, informing the pair excitedly that the War had ended and the Queen was dead. Raika was confused. Windchaser, wanting to shelter her from the terrible War, hadn't told her anything about it, other than Vikings should be avoided at all costs, and so should unfamiliar dragons.
Then, for the first time that Raika could remember, her mother willingly left her side, with instructions to stay put and to not go looking for trouble. But of course, Raika didn't follow that. Curious about what her mother was doing, she decided to secretly tail her. Windchaser knew her way through the thick fog that surrounded Dragon Island. The problem was, Raika didn't.
Lost and disoriented, the young Skrill landed on a Viking-inhabited island that she'd never seen before, needing to give her tired wings a rest. It was there that, in a clearing she thought was unoccupied, Raika met a young Viking girl- starting off a new generation of mischief-making that no one was prepared for.
The day Windchaser found an abandoned Skrill egg would change her life forever, but for better or for worse? Often, she wasn't quite sure.
Having escaped the rule of the tyrannical Queen, the Red Death, Windchaser had left behind everything she held dear, including her beloved mate and any chance for hatchlings of her own. So when one was given to her, out of the blue, the motherly Stormcutter couldn't have left it behind if she tried.
She couldn't, no, she wouldn't, leave the egg to the horrible fate of growing up without a family. And small though the family was, Windchaser vowed to do her best to take care of the Skrill hatchling.
Unfortunately, that particular Skrill hatchling proven to be very hard to take care of. Raika was continually getting into trouble of all sorts, and it was all Windchaser could do to keep her at least marginally safe. And when the little dragon learned how to fly, all Helheim broke loose.
When word was received that the Queen was searching for her former subject back, a desperate Windchaser was forced to take them both into hiding, an act that she feared would crush her young daughter. While thankfully that was not the case, Raika's naturally attention-seeking personality caused her to focus most of her attention to her mother. It was a good day when Windchaser didn't want to tear her wings off from the frustration, and those good days were rarely found.
When a Prickleboggle (generally trusted among dragons, no matter their loyalties) told Windchaser the news that the War was over and the Queen was dead, she was naturally shocked. The Queen was invincible, she couldn't have been killed- could she? Hopeful, but not willing to take the news for granted, she flew to see it for herself, ordering her daughter to stay behind and not get into any trouble.
Confirming the formerly wild statement, Windchaser was overjoyed. She couldn't wait to tell Raika that their self-imposed exile had ended, and went to tell her immediately.
So when Raika wasn't where she'd left her, Windchaser naturally flew into a panic. Frantically searching every empty island in the area, her search was turned toward some of the not-so-empty ones, eventually finding her wayward daughter- but in the company of a Viking? Windchaser's motherly instincts kicked in. Who knew what that Viking would do to her hatchling?
Eventually, after much convincing from Raika, Windchaser was finally able to see Vikings as people just as much as dragons were. She was still protective of her daughter, but after warming up to some of the non-dragon inhabitants, was much more comfortable letting Raika spend time among them.
And of course, that Viking that Raika always hung around with was officially adopted into the family, too. With the amount of time those two troublemakers spent together- well. It'd be just silly not to.
Thanks so much to everyone who's drawn anything for me! I love them all!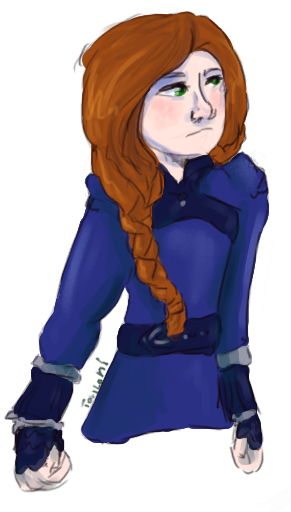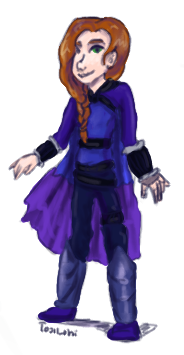 Raika chibi by FloofQueen
Dustcloud by Dragonist Hellen
Valentine Dustcloud by FloofQueen
Glowspot, my Mythical Whale Shark by Wutend Bonfire
Raincloud, my Shadow Hunter by ScarfyWings
Sunburst, my Vesupa by Bavelly
Torchburn, my Ukrainian Mistus by Megaboltphoenix
Peanut, my Night Hunter by Bluemoon20523
Copperblaze by Lululu6161
(did I miss something? I feel like I missed something... tell me if I missed something...)
SIGNATURE PERPETUALLY UNDER CONSTRUCTION.
WATCH OUT FOR FALLING ROCKS.
Who's online
There are currently 15 users and 57 guests online.