Spyro Reignited Trilogy
Any other Spyro fans out there? IT'S COMING!!!!!!!! I CAN'T WAIT!!!!!!!
Platforms: PS4, X-Box One
Yet to be Confirmed Platforms: Nintendo Switch, PC
Release Date: September 2018
Trailer: https://www.youtube.com/watch?v=vG8_6cNXOYo
For other languages: https://www.youtube.com/channel/UCsmsHQVlO5tvbCgOtJhB6hQ/videos
Screenshots:
This thread was posted on 5th April 2018, so if you're visiting from the future, any information here could be false.
Thu, 04/05/2018 - 12:56
#1
:O
:O For Real?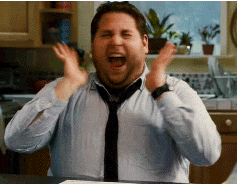 Come on pc release, come on pc release!!!!!!!!
Thu, 04/05/2018 - 13:44
#3
AAAAAHHHH!
HUGE SPYRO FAN HERE! I can't wait! I hope it has Cynder in it. FREAKING OUT RIGHT NOW!
Thu, 04/05/2018 - 13:50
#4
AAAAHHHHHH! Some More
Just looked it up. It seems to be the same games, just updated. LOOKS INCREDIBLE! I can't tell you how happy I am to see the old Spyro again, not that weird lizard with the same name that's from Skylanders (*Hisses in discust*). I hope newer generations can find the same love for this series as I had for the original.
P.S. I hope they do Hunter and Money Bags right.
Fri, 04/06/2018 - 12:03
#6
:D
Really? :O
Not long ago i was hoping someone would remaster these games, this is great news.
Will definitely be getting Spyro if it comes out to pc :)
Thu, 04/05/2018 - 14:04
#8
Subject? Incinerated, sorry...
Wait a second... they remastered old Spyro games??!!!
Yeeeeees!!!!! :D