Sport the Limited-Time Dragon Rider and Sand Wraith Collections!
Flaunt an edgy style all year long with both the Dragon Rider and Sand Wraith limited-time collection items! Don't miss out on a stylish journey!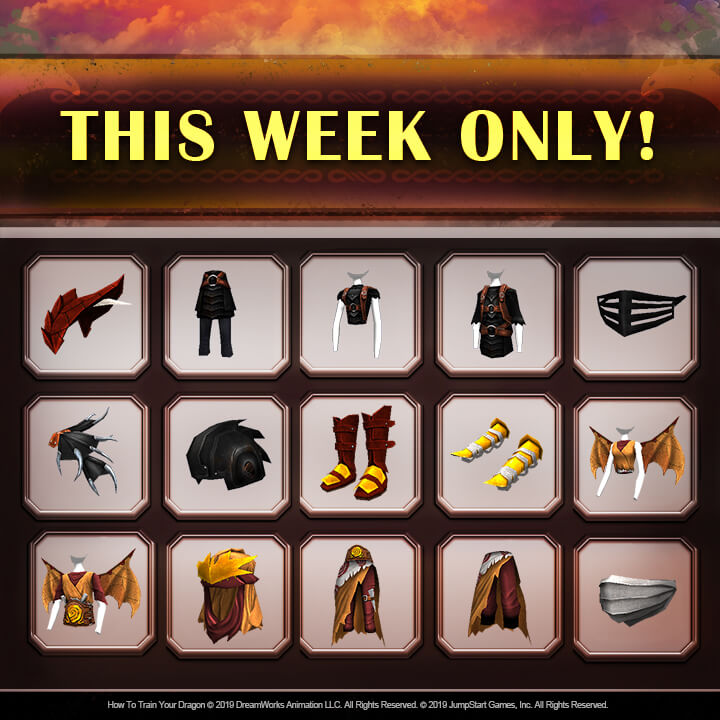 The name speaks for itself, as all Dragon Rider's need this collection. For those who love to take midnight strolls or blend into the pitch-dark shadows at Auction Island, this gear will help achieve a mysterious look. On the other hand, for Viking fans of the Sand Wraith, blending in a late evening sunset ride will be your forte. Regardless of the collection, all items will make a remarkable experience in any sort of adventure that Vikings wish to take upon.
Limited-Time items:
•
Dragon Rider's Breeches
•
Dragon Rider's Pauldrons
Fly to campus and grab a hold of some limited-time items before they're gone from the Trading Post! What story will your Viking look say about your adventures?