Spookiest Sale of the Year: Dreadfall Skins
Vikings and dragons alike have embraced the arrival of Dreadfall and many are wearing new colors and skins to celebrate the season. As a result, Hiccup has lowered the prices on the Dreadfall Skins!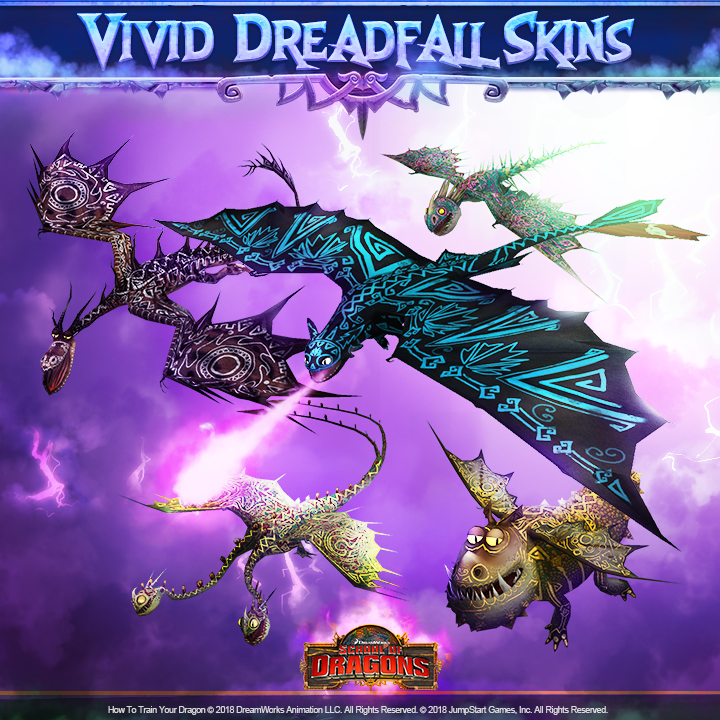 The Chief of Berk has enjoyed seeing the dragon and Vikings on campus celebrate Dreadfall, especially seeing all the dragons with their new chilling colors and glow. Hiccup wanted to continue this theme, so he headed to the Trading Post and lowered the prices on these eerie skins.
The skins come in bright neon colors which will let the dragons stand out in the dark gloomy nights of Berk. The Nadder, Monstrous Nightmare, Gronckle, Zippleback, and Toothless will be able to shine through the sky this Dreadfall season!
Head on to the Trading Post and dress up your dragon in one of these thrilling Dreadfall Skins!
Thu, 10/18/2018 - 10:27
#1
Thumbtack, bring back that subject!
I bought all the white versions of the skins last year and I love the patterns!
Just wondering tho, will we be able to have our dragons wear the paint withouth the gang's dragons' look beneath? I think it'd be really cool if we could apply just the warpaint without our dragons without them necessarily looking like copies of the same dragon! But that's just my opinion, the skins still look awesome!
Thu, 10/18/2018 - 14:54
#2
*makkachokes on my subject*
FINALLY! I have been waiting months for this skin to come back.
So happy I finally have the chance to get them.
EEEE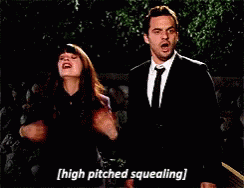 Fri, 10/19/2018 - 10:58
#3
:)
Nice to see these back! They're gorgeous. :D