Speedy's Summer Fun Reference Requests! Doesn't that sound catchy?
Alright guys, I got something nice for you! I noticed there are a lot of talented writers/roleplayers who still do not have a reference for their characters but really need one. Of course, you can also request if you are not interested in writing and just want your OC to come to live.
So, over the course of this summer, I will do exactly seven reference sheets for your characters, any fandom you like or even non-fandom OCs (is that even a word? Non-fandom OCs?)
Just wait a sec until I get up rules and spots so we can get started!
Wed, 06/12/2019 - 10:36
#3
question will you draw
question will you do characters that are OCS from amime? (like digimon)
Wed, 06/12/2019 - 10:44
#5
you can draw it in any style
you can draw it in any style
Wed, 06/12/2019 - 12:41
#6
For the
For the character:
Name:Crystal Aonuma (or just Crystal)
Gender: female
Personality:kind, shy but when in danger brave and protective and sometimes she's stubborn
Age:12
Appearance:
crystal is a paleish-peach skin girl with long blonde hair that goes up to her shoulder and her hair bangs reach her eyes,
she wears a long sleved dress that has a short skirt, the sleeves and skirt of the dress is hot pink and the rest of the dress is white, she has pink fire looking necklace on her which is tied by a black string, she wears normal boots that are white, her eyes are blue and she wears this on her left wrist
Extras:nope
Backstory:crystal is a young general who fights evil to protect the digital world but when she first was dragged into the digital world she was scared of the place. A digimon named lightningdragmon helped her around and she was shortly becoming a little bit safer in the digital world and became friends with lots of digimon that will help her beat evil.
Anything I forgot to add:
nope
Fandom:digimon fusion
Species:human
For the Sheet:
Text, and if yes, what should it say: no
Background:artist's choice
Aesthetic/Style/Overall mood:artist's choice
Layout: maybe her two best digimon with her flag?

Anything I forgot to add:nope
Fri, 06/14/2019 - 15:27
#8
summer
for where it goea it's really up to you same for the angles since i don't really have a preference as long as the human character is seen
Wed, 06/12/2019 - 11:44
#9
I AM IN SUCH NEED OF THIS 8D SUMMER RULZ MY HOMIES!! XD
FINALLY! The form is done...Hopefully, I'm decriptive enough. XD Can't wait to see it! :D
For the character:
Name: Griffon Shaderock
Gender: male
Personality: Outgoing, loves the outdoors, friendly to most people, he's a living joke box, loves puns. However, he's not oblivious to people and knows how to be serious when he needs to be, he's just a ham XD. Loves pranking people and very rarely gets caught. He's also very laid back. Loves exploring new places. Reptile and bird geek. He loves solving mysteries. He's also a mud enthusiast.
Age: 16
Appearance:
Griffon is an actual griffin. He has extremely dark, mignight blue feathers over his body and wings. The feathers of the wing edge and tips fade to black. There are silver feathers scattered around on his body in random places (like clusters of stars) and can appear anywhere (face, body, wings, tail, legs).
He has more feathers on the lower half of his body than a normal griffin, with feathers along his entire back and the ones on his legs stick up skywards. The part that isn't birdlike is black and mostly smooth, with patches of small scales visible here and there (it's more like a dragon than a big cat). His legs are much like a dragon's and has four, large, black, scaley toes on each foot. On his right hindleg, there is a metal brace around it so he can walk (after a fight where it got severely broken). The brace is made of shiny, black steel, and it has some glowing blue sections (particularly around the knee, ankles, toes and lengths of the shin and thigh).
His forearms are more birdlike, with scales up the entire length of the arm. Each hand has six taloned fingers insted of five. The scales are black.
His feathered griffin ears have sharp, black feathers on them. His beak is black. The right side of his face is mangled and burnt, with the green eye being sliced and having a glassy sheen on the surface. The left side is normal, with dark blue feathers and the blue eye.
His tail is mostly scaley and ends in a whip-thin point. On the sides of the tail (much like how the nightfury has that first set of wing fins), there are two fans of dark blue feathers that fade to imperial violet at the tips. At the tip of the tail, there is a large, horizontal fan (again like the nightfury's) with the same dark blue feathers that fade to imperial violet.
Secondary Appearance:
(He was a human before he was a griffin. I'll put his human appearance here to if you want to do it, but the griffin has priority.)
Griff's about 5'11" in height and is quite skinny. He has light skin. His hair is dark brown in a....(not good with names of hairstyles over here XD) Tony Stark style cut (for lack of a better description XD)
He's normally in a black T-shirt that has a blue phoenix rising from blue fire on the front and lightning bolts on the sides. He likes wearing dark grey, camo shorts (like something you'd play outside with. but not cargo shorts)
Wears blue and black closed-toed sandels. Also wears blue, mirrored sunglasses.
Has six fingers on each hand. His right eye is a bright leafy green. The other is bright pacific blue. He almost always has some sort of mud glob on him.
Extras: I don't think so...
Backstory:
Long story short, he grew up with his parents and three brothers in a house in the woods. He has many pets. Because of his birth defects, he's bullied a lot in school, but he has made some very good friends. On a trip in the woods with his friends, they got sucked through tornado and stuck in a different dimension. This is where he woke up as a griffin (he was a human before). He's currently stuck in this dimension with his friends.
Anything I forgot to add: could you put a small, blue macaw on his shoulder or something? Her name is phoenix and goes everywhere with Griff. She has blue plumage with flecks and highlights of gold, green eyes, and some peacock-like tail feathers (very long and flowing feathers just with the peacock "eye" on their tips)
For the Sheet:
Text, and if yes, what should it say:
His name. Griffin form (with an arrow pointing to the griffin) Human form (if you choose to draw that an arrow pointing to him)
An outgoing, spunky kid, Griff loves spending his days either with friends or collecting mud in the woods. He's a living jokebox who loves puns and jokes. He has an acute sense of social cues and is excellent at social interations with people, making him a very understanding and friendly towards others. He's very laid back and likes to go with the flow more than plan ahead and strategize. Griff is a prank master and very rarely gets caught in the act. He is excellent at putting puzzles together and loves mysteries. He is also a mud enthusiast who collects it on a daily basis to build and create with. Additionally, he loves birds and reptiles and never goes anywhere without either his macaw Phoenix or monitor lizard Webs.
Background:
a basic forest with a large mud hole nearby. Lots of artistic freedom for this :)
Aesthetic/Style/Overall mood:
Calm and slightly mystical I guess.
Layout:
A side view of his griffin form. Maybe a frontview headshot of his face (griffin form). A front view of his human for (If you so choose to draw that)
Anything I forgot to add: Don't think so...
Wed, 06/12/2019 - 11:41
#10
Summer!
Save spot please! :) I just need to fill out a form for my new and main scauldren OC.
Wed, 06/12/2019 - 12:15
#11
Ugh, I feel like a complete
Ugh, I feel like a complete and total idiot. I filled out the form along with my five paragraph long backstory when my IPad died and lost all of it. (Sighs) Looks like I'm doing it all again.
Wed, 06/12/2019 - 13:05
#12
For the character: Name:
For the character:
Name: Toka
Gender: Female
Personality: Hot headed, stubborn, protective, fierce, loyal, afraid of being alone, wWants others to fear her
Age: Young adult
Appearance: Something like this. Credit to owner of the base.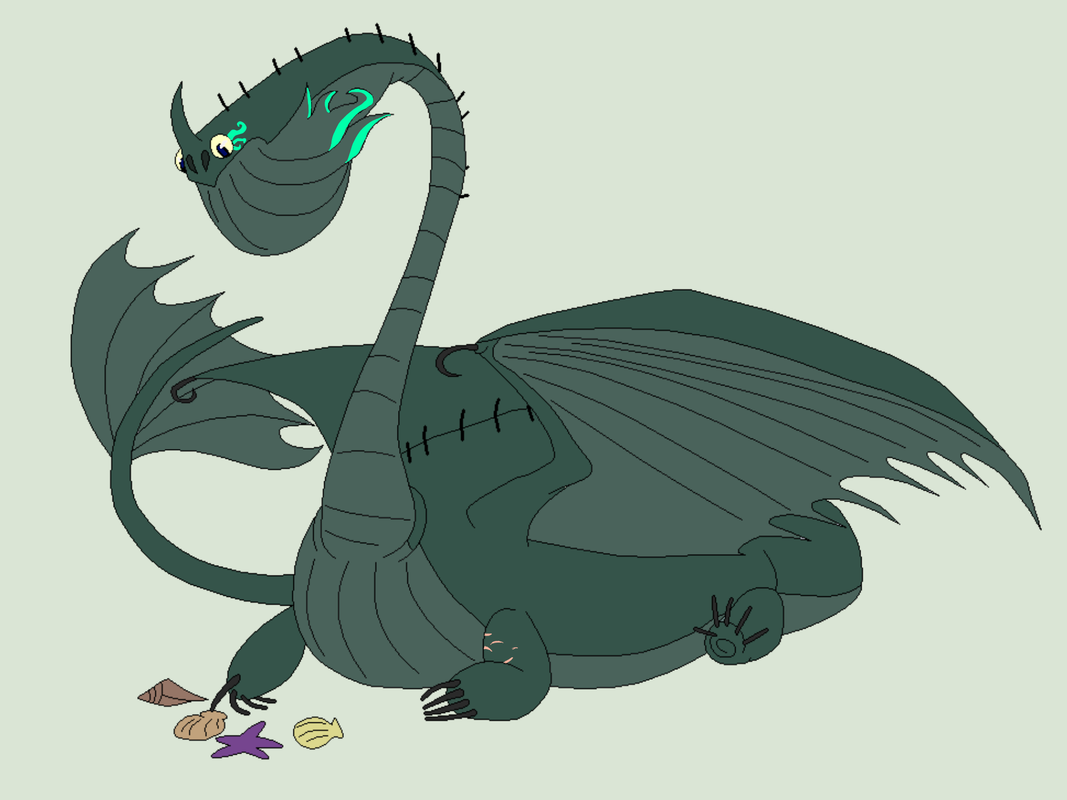 (Go into detail please, or I'll have to improvise)
Extras: Nope
Backstory: I'm really not in the mood to rewrite my five paragraph long story nor do I think you wnat to read it so I'll summarize...
(This takes place before httyd 1) Grace (a Berkian Viking) At the age of 7 was on a boat with her family when a storm hit and Scauldrens attacked them. Grace was the only one to escape with her life since her mother had our her into a barrel and sent her adrift. All Grace had to remember them by was a necklace with the Berkian crest on it. Grace ended up washing up on shore of an island and finding a nice cave to live in. Months passed and one night she awoke to a teenage Scauldren glaring at her. The sea dragon was about to kill her with it's blast of water when she saw the fear in her eyes and stopped. The dragon snorted and left. Both of them still lived on the island but the sea dragon glared at her whenever they crossed paths. One day Grace heard shouting and a familiar roar and ran over to find a cage with the cyan dragon in it. Grace quickly unlocked the cage and the sea dragon leaped out. The dragon hunters surrounded them and the Scauldren blasted them with water when they aimed their crossbows at Grace. The dragon then grabbed Grace and took off. Grace named the dragon Toka and the lived on an island not to far away from Berk. One day (a little bit before httyd 2) a Berkian bout found them and took them back to the island when they saw Grace's necklace. After a while Grace told Toka she wanted to stay on Berk and Toka flew off in anger. Toka eventually did return one night when she had decided to stay with Grace.
Anything I forgot to add: Nope
(Edit cause I knew I'd forget something)
Fandom: httyd
Species: Scauldren
For the Sheet:
Text, and if yes, what should it say: Toka, a hot headed dragon who was appropriately named. This Scauldren is stubborn and acts like your run of the mill Berkian. She is fierce and may seem harsh but will swim to the edge of the Earth to find those she cares about.
(Just write what you want it to say, like a short description of your character.)
Background: Maybe a light grey
(Keep it simple please)
Aesthetic/Style/Overall mood: simple, calm
Layout: maybe a full body in the middle with a couple headshots on the side (maybe one mad and roaring)
(What kinds of pictures, what goes where, etc. Please only suggestions, I'll have to decide this while drawing.)
Anything I forgot to add: Nope, thank you so much!
Thu, 06/13/2019 - 21:10
#13
Ssssummer!
You will recognise this one. Just, don't base the drawing off the character I made in the sims. I couldn't get it to look right at all. Whoops.
Name: Rosalyn Fae
Age: 38
Gender: Female
Appearance:
Fuzzy light blonde hair with greying ends. She usually wears it in a messy or loose bun.
She is a skinny but busty woman who is rather short and is always wearing a smile.
She had soft facial features with no sharp edges or lines.
for some reason, I kinda picture Katniss' mum in terms of facial details.
I really don't have much in mind whenwhen it comes to physical appearance. I just kind of think 'warm, welcoming, kind, motherly, approachable'. Feel free to improvise.
As for clothing... something medieval-y. Here I found some pictures. The dress is dull shades of blue, as if the dye has washed out slightly. Otherwise, can you take inspiration from the following images?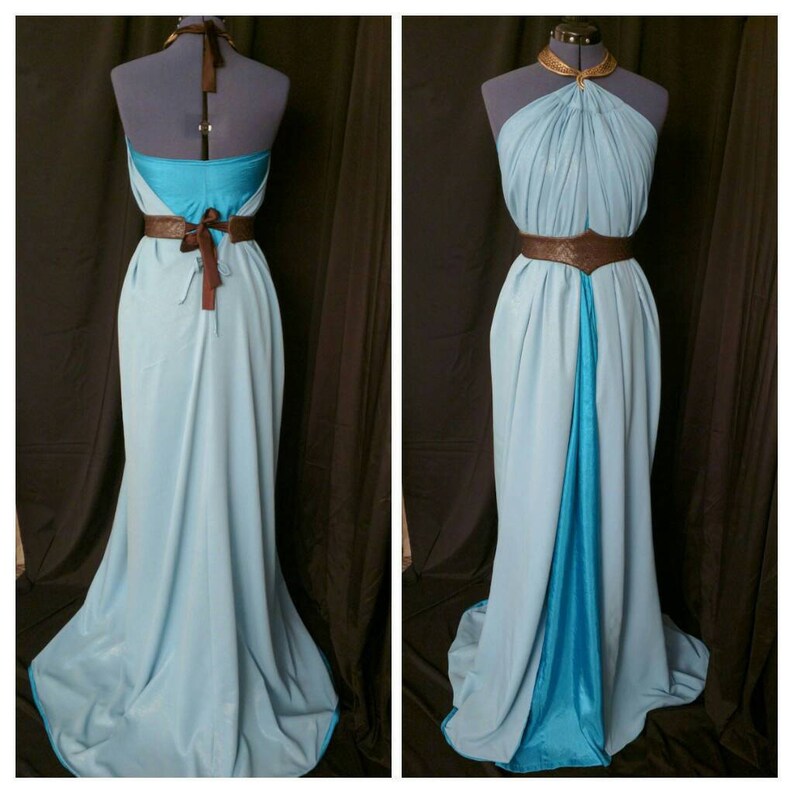 Personality:
Rosalyn is a very open and therapeutic person to be around. She is a keen listener and a wonderful shoulder to cry on. She carries secrets with her to the grave and never betrays those who trust her.
Rosalyn has a tendency to go where she feels she is needed. She is aware of human suffering and is a firm believer that she can make a difference, one life at a time. This wandering can often land her in some perilous situations. Rosalyn is an untamed spirit and is near constantly traveling, which is probably why she never had any kids. Though she has been told she would be a great mother because she is very wise. She is a maternal type and would gladly "adopt" every broken soul she comes across. It is her favorite past time. She believes that everyone deserves a second chance but not to the point of naivety. She recognizes that some people are beyond saving and though it saddens her deeply, Rosalyn realizes that those were the people who needed help the most... help which they never received. It only makes her more adamant in her mission to help others.
Despite her soft and tender surface, Rosalyn is not helpless herself. She has a fierce and pragmatic side that is usually at the forefront of her visage. Rosalyn carries herself with an aura of authority and resolve, she can easily silence a crowd with one steely "mom" stare. She is not afraid to break her usual serene composure and release a torrential tongue lashing in those who deserve it.
Her favorite weapon would probably be her shoe. She is usually wearing heels anyways so it can make an effective projectile. That being said, Rosalyn prefers not to resort to physical violence unless absolutely necessary.
Backstory
None of my characters have real backstories. I create them in such a way that I can use them for virtually any RP. All I have to do is make them a new Backstory in the context of the specific RP... so yeah. I can just re-use the Backstory I wrote for your rp if you'd like? Despite the varying backstories, they all contain similar elements.
and uh, is the sheet a requirement?
Seems like less work just to draw.
Mon, 07/15/2019 - 16:41
#16
A wild post appeared!!
She is wonderful! Thank you. I am fine with the rose because it symbolizes her character perfectly. I will definitely use this later on! Though I might tweak a few things if you don't mind simply because my characters are constantly changing. Thank you so much for this.
Wed, 06/12/2019 - 14:51
#17
For the
For the character:
Name:
Nightfang
Gender:
Male
Personality:
If there's anything you should know it's that he's creative and disciplined. Of course he's also tolerant, incisive and honest, but they're in shorter supply, especially considering they're mixed with being shallow as well.
His creativity though, this is what he's often admired for. People often count on this and his openness whenever they need cheering up.
Nobody's perfect of course and Nightfang has less pleasant traits too. His prejudices and personal opinions pose plenty of problems on often personal levels.
Fortunately his discipline assures this isn't the case very often.
Age:
18
Appearance:
Black Monstrous Nightmare with magenta eyes
Extras:
Claw marks on chest, scrape on bottom jaw
Backstory:
Nightfang was hatched in the hatchery, and bonded with my viking. He grew with her, exploring the archipelago and further.
Anything I forgot to add:
N/A
Fandom:
HTTYD
Species:
Dragon, Monstrous Nightmare
For the Sheet:
Text, and if yes, what should it say:
Nightfang
Age: 18
Length: 61 feet
Wingspan: 68 feet
Weight: 5,125 pounds
Creative and disciplined. He is tolerant, incisive and honest, and very creative.
(Just write what you want it to say, like a short description of your character.)
Background:
(Keep it simple please)
Aesthetic/Style/Overall mood:
simple
Layout:
What I'm thinking is a full body shot, and a headshot, with the full body taking up most of the picture and the headshot in the upper right corner.
Anything I forgot to add:
N/A
Mon, 07/15/2019 - 14:47
#20
Summer!
I'll be back when I've read everything and thought of something XD
Edit:
For the character:
Name: Riley (haven't got a second name yet)
Gender: female (ik, boys name. I had a dream of her and that was her name)
Personality: untrusting of everyone, but once you've earnt her friendship Age will go to any length to help. Kinda shifty looking because she's not good with people, prefers to be on her own.
Age: sixteen
Appearance: tall, skinny, wiry, pale yet weatherbeaten, light brown scruffy hair tied back in a rough plait. Khaki brown trousers, dull green t-shirt, dark brown leather sleeveless jacket, right eye is brown, left is green
Extras: being as she's an Imageworker, she's got a few forms. You've got three to choose from.
"insert name here XD": silver grey wolfhound with hazel eyes, pointy ears, shaggy tail, long, cheetah like legs.
Sebastian: tall, forty something man (yea, strange) longish white hair tied back in a ponytail, weatherbeaten skin, paleish brown khaki trousers, light tunic, light greenish brown jacket, Hazel eyes and a silver ring in his left ear.
Raven Folcanwood: average height, female, pale skin, short black hair, dark hazel eyes, dark navy trousers, black or grey t-shirt, green cardigan, too big camouflage coat.
Backstory: I can't think, I'm too tired, so it's just gonna be a little of her and her forms.
Riley: grew up in a town, then her family inherited an old mansion thing by the coast. They move there, which is where she finds she is an Imageworker. Her first transformation is into a wolfhound. Her father went missing two years before, but he gets back and finds Riley, only to be struck down by a curse. Riley takes on his Image, some of his memories and even a little of his soul.
Sebastian: when he went missing: a power hungry witch saw a great power in him and tried to take it, but couldn't because it was the one thing she didn't understand. Love for his family. Instead she cursed him to never get near his family again and if he somehow did, he would d.ie.
Raven: she lives in an abandoned supermarket, where she is slowly building a library. The books seem to be alive. Her friend Peregrine leaves a key and when she puts it in a lock the door opens to another world, Neveren.
That is as much as I've got so far.
Anything I forgot to add:
Fandom: uh, my own universe
Species: Imageworker, (need a better name)
For the Sheet:
Text, and if yes, what should it say: Just the names by them, please
Background: um, can you choose?
Aesthetic/Style/Overall mood: mysterious
Layout: something like this? Beware terrible handwriting.
Anything I forgot to add:
As you yourself said, you don't have to do all of her forms, as long as Riley is that I don't mind.
oh no, I've got the curse of CAPTCHA