Something Wild – SoD Music Video – Epic One You've Been Waiting For!
This video has more or less been two months in the making. I've rushed through to finish it in the last week as I was desperate to get it done before the end of January, and now I have! What started out as a Woolly Howl video sort of grew a bit and now it more or less focuses on not one, but three winter dragons – Pomfrey, Kiruna and Frosty! Think of it as an ode to winter. :D It is my favourite one yet, but I am biased because I love, love winter. I'm from Australia where we don't get snow, but my partner lives in Sweden and I hope to move there later this year, and I can't wait for the climate change!
This video has been pretty ridiculous. It feels like I've added effects/green screens/overlays/cropping to half the video. Including, but not limited to: weather, a novice saddle which is yet to exist, shields, hunter equipment, hiding dragon sleep zzz's, oh, and a drawing! That was mine. I went absolutely more nuts than I had meant to, and I didn't think I'd make another video that was bigger and more trouble than my Boneknapper video, but alas, it happened, and I'm really pleased with the result. I can nitpick and notice a few split second parts of the video where things haven't overlapped properly, but after a 4 hour render I really didn't feel like going back to edit them again so hopefully they're not too noticeable and the rest of my almost seamless edits make up for it! Hope you will share my love of it! Head right this way:
https://www.youtube.com/watch?v=5JEMhT9VyXw
(Be careful not to blink, you might miss something ;) )
Like and comment!! Comments = motivation. You can keep suggesting songs in my other thread :)
Once again, I couldn't have done this without the help of a few certain people:
Whisper – For enlightening me with her knowledge on Snow Wraiths and Woolly Howls and giving suggestions.
Annabeth and her Woolly, Winterbel – Kiruna's mother for the rest/play scenes.
Wolf and her Woolly, Azura – Kiruna's mother for the fight scenes.

Be sure to keep an eye out for any future "Vikings Needed" threads.
The Next Video…
For the past several months I've been unemployed and looking for work, hence I've had umpteen hours to spend on SoD and making these videos. But now I've finally landed myself a job which I start on Monday which means I will lose about 10 hours a day which I've currently had sort of free to do whatever I want. This means it will unfortunately affect my time on SoD and video making, which includes the competition ending on Tuesday. I honestly cannot tell you when I'll next get the time and hours to make the winner's video, and it may be several months down the track, but it won't be forgotten, nor will the other 2 WIP videos I'm doing :) Will just have to take it slow and do little bits here and there as I likely won't have anywhere near the amount of time to allocate to SoD. (I've also got an Etsy store to run, and a gazillion things I want to finish before mid-year when I'll hopefully be making the huge international move). So yes, I do apologise, but hopefully this video will satisfy for you the time being!
That's all! If you missed any of my other videos, you can find them here :) ENJOY!
(And if anyone lives where there's snow, show off your snow-dragons!)
Psstttt, can you spot? (Spoiler Warning)
-A custom arm animation
-A special hatchling moment
-A punch
-Thermal vision
-Dilating pupils
-A flying axe
-A chain breaking
-A fall
-A wintery hideout
__________________
Username: KohanLee
Dragons Tamed: 54/54 species (exc. Night Fury)
To Bond Level 30: 55/61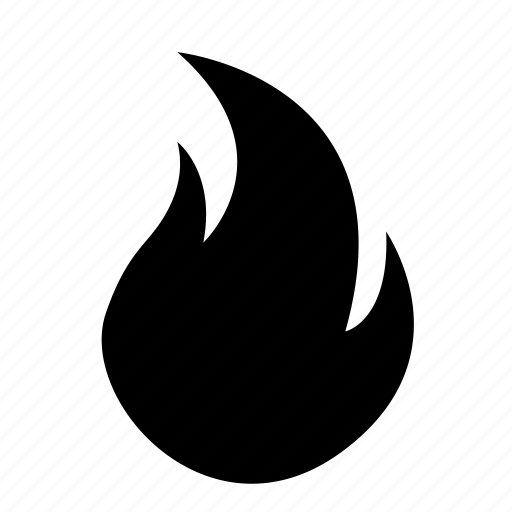 Member Since: May 2014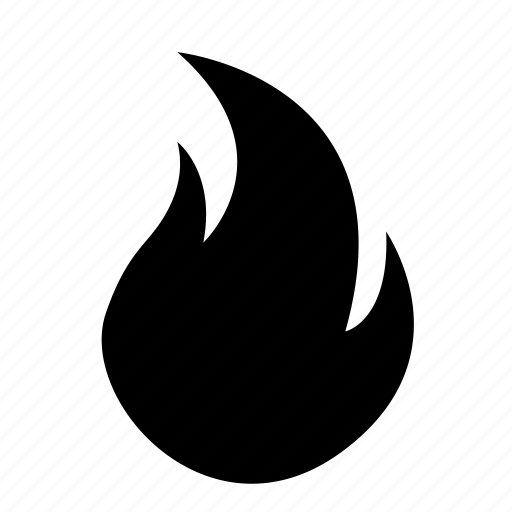 - - - - - - - - - - - - - - - - - - - - - -
| ❖ | My SoD Music Videos | ❖ |
\\ "Oh, wow!" - "AWESOME" - "That was amazing" - "So beautiful" - "Gave me goosebumps" - "Thoroughly impressed" //
Sat, 01/28/2017 - 01:13
#2
You've outdone yourself!
Wow! Amazing! It's super good! Loved all the details like the dilating pupils. Super awesome!
__________________
HUNTER'S SIGNATURE
AMAZINGLY AWESOME drawing of Lexa by Scalecakes! Thank you so much! (Also my profile pic)
______________________________________________________________________________
Drawing request status - OPEN
PM me details and a pic of your OC or anything you want drawn, and get it drawn by me.
HERE, HERE, and HERE are examples of my art.
​
​​This is my Fluffy Sun Lover adoptable, Little Miss Starshine, by the jaw-dropping Witcherforever!
(Left) My Signature Protector adoptable, Oaken, by the amazing Witcherforever! (Right) My other signature protector, Bones, by Werewolfgirl1253! They protect my signature and everything in it, so BEWARE!
Meet my human OC's:
Freya, Lexa, Lancelot. By the AMAZING Vanilia Viking!!!! TYSM! These are the updated, more Viking-like versions of them. Former versions can be found below.
(Left) Lexa in Valka's armour (red version) by the crazily talented TosiLohi! Thanks! (Right) Lexa by the marvelous AllyNadderRider! Thanks!
(Left) AMAZING drawing of my OC Lancelot Edorian by the fantastic Vanilia Viking! (Right) Just as amazing drawing of my main OC, Lezia Lexa Larkin by Vanilia Viking! Thanks!
(Left) And amazing headshot of Lancelot Edorian by Georginia47 (aka Geo)! (Right) Awesome drawing of Lexa in Valka's armor (red version) with her blonde hair (her original color) by ​Vanilia Viking!
(Left) By the amazing Vanilia Viking! It's amazing! (Right) Lexa and my BFF, Rhaeyne (Vanilia Viking) by Aisha Snowqueen! TYSM!
(Left) Edit by the WONDERFUL Nessie! TYSM! (Right) Lexa by the almost too good to be true Pixel! THANK YOU!
Lexa headshot by Werewolfgirl1235! TY!
_____________________________________________________________
_________________
Check out my unfinished and not to be continued fanfic of Lexa and Lancelot chapters (named The Story of Us):
The Story of Us: Official Tracking Post
_______________________________________________________________________
(Left) Amazing drawing of Lexa in Valka's armor (red version) by Aelyras! TYSM! (Right) Amazing drawing of my main Viking in Snoggletog theme, LezLexa by Frytha! Thanks!
LezLexa drawings by TosiLohi! Thanks so much fellow clan member!
​_______________________________
​Click HERE for my FAQ's about me.
​Click HERE for my drawing thread.
​Click HERE for my OC thread.
​______________________
(Left) Amazing drawing of Lexa by the o-so-talented Fireflash! Thank you! (Right) By the amazing Mangopopcorn!
My OC Lexa and my friend, Vanilia Viking by me! :D
LezLexa, my Viking by TosiLohi! Thanks so much!
Lexa by Archery and Dragons! Thanks so much!
By the amazing Vanilia Viking! She drew my beautiful Starblue for my birthday :D
Adorably cute drawing of Starblue given to me for Secret Santa by the amazing Vanilia Viking! Thanks!
(Left) Starblue by the fantasticly talented Duckei! TY! (Right) Starblue being silly and playing in a puddle by Alicornbrodie!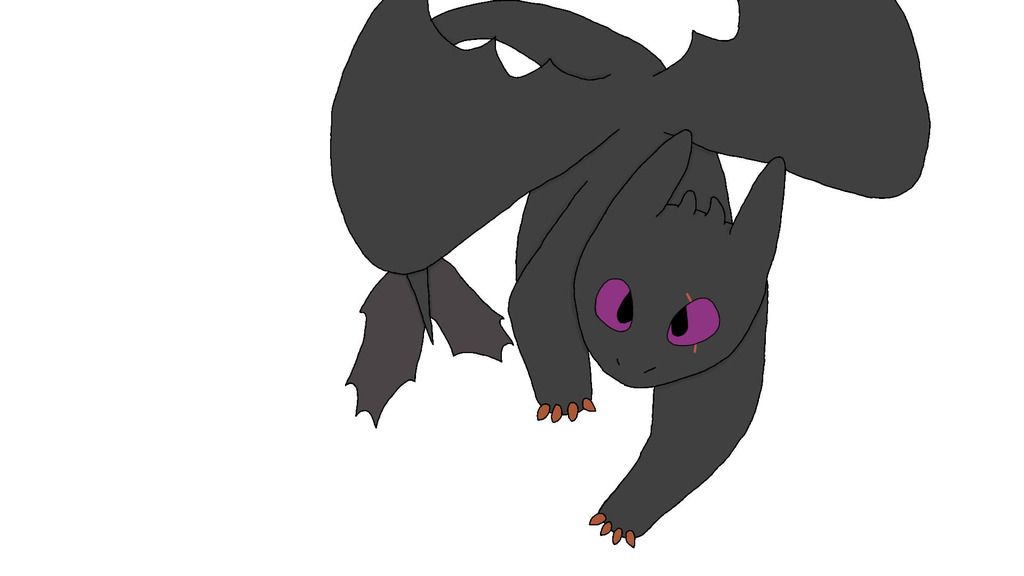 Starblue by FloofQueen! TYSM!
Isn't this just so cute? A birthday present from Aelyras! Thanks so much! I <3 It!
Above are adorable edits of Starblue by the ridiculously talented Georginia47!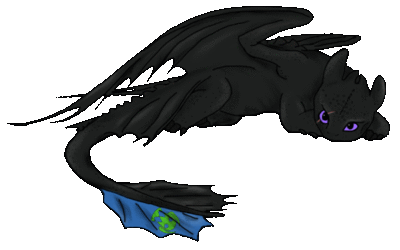 (Left) Amazing blinkie by no other than the best blinkie maker Nessie! (Right) Cute headshot of Starblue by Nessie!
(Left) Edit of Starblue by the spectacular Archery and Dragons! (Right) Cute edit of Starblue by amazing Aelyras!
Starblue the Night Fury by the amazing Scar Dragon Rider! Thank you!
Amazing blinkie of Starblue by ​DatOneTrumpet​!
Both of the above drawings of Starblue by ​DatOneTrumpet​! TYSM!
​
(Left) Awe-inspiring gif of Starblue by Laykary! (Right) Wonderful eye edit of Starblue by the talented Ruggedturf!
Both above by Lovlytigerss! Thank you so much!
(Left) By the awesome Georginia47! Thanks! (Right) By nightfuryatom4! Thanks!
(Left) Also by Georginia47! Thanks! (Right) By the talented Laykary (aka Lake) Thanks!
Both of thee above by the amazing and always kind LunarPride!! TYSM!
__________________________________________________________________________________
​I love editing, drawing and writing. I currently have a book with 70 thousand words. And P.S. to everyone, you can call me Hunter, or Hunt ;)​
​A little bit about my main OC, Lezia Lexa Larkin:
Dragons: Renzo (Sand Wraith) Starblue (Night Fury). Main dragon is Starblue.
She can control and create fire, which can come in handy with life threating events. When she discovered her power, her hair went from brown to red with a few streaks of white. She and Starblue received their scars from a Skrill. Long story short, they were flying and a Skrill attacked them for no reason. Lexa's fire wouldn't work in the storm, and Starblue didn't react fast enough. Panicked, Lexa's fire finally sparked. She shot the Skrill with a blast. It didn't hurt much, but it was enough to send the Skrill on it's way.
Parents: Deceased. They died long ago of a kind of infection.
Hobbies: Reading, spending time in her red glass palace with her dragons, taking long flights, racing, training with her dagger and dragons.
Weapon(s) of choice: Her golden dagger given to her by her deceased boyfriend (I know, it's like she has a curse).
​A little bit about my other OC, Lancelot Edorian:
Dragons: Sy (short for Sheldon Yoko, Flightmare) Hungarian (Armorwing) Fleetfoot (Razorwhip). Main dragon is Fleetfoot.
He's like any normal viking. He like's his family, his dragons, ect. Unlike a lot of vikings, he has no battle scars. He has a growing affection to Lexa.
Parents: Alive and healthy. A younger sister.
Hobbies: Also reading, flights, acting, going on adventures searching for more dragons and islands, and drawing.
Weapon(s) of choice: His to stainless steel axes.
________________________________________________________________________________________
An edit I did of my OC, Lexa, with her Sand Wraith Renzo.
As you can see in the pictures, I can edit colours, teleport people from one picture to another, and do other things too. So, look out for my editing and drawing threads.
__________________________________________________________________________________
Other OC edits & drawings:
Lexa and Polarstar by me.
LezLexa and baby Polarstar by the beyond talented Vanilia Viking!
Left, adorable drawing of my baby Woolly Howl, Leah, and right, chibi Armorwing, Hungarian, both by Vanilia Viking!
(Left) By the AMAZING Frytha! TYSM! (Right) AMAZING drawing of Lexa's sister, Freya, but Autumn5467!
(Left) My OC, Lexa, with her NF Starblue. By me. (Right) Lexa and Starblue by the talented Georgina47! TY!
(Above) Amazing screenshot edit by the skilled editor VeeVeela!! TYSM!
Lexa by the amazingly skilled editor Werewolfgirl1235! TYSM!
My OC, Sy (short for Sheldon Yoko) by Flowercrystal! Thanks!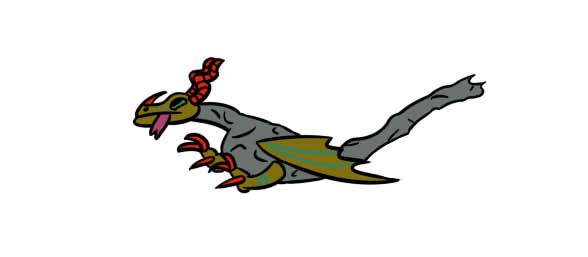 Hungarian chibi by the amazing FloofQueen! Thanks!
Freaking more-than-amazing drawing of Sy by the talented, artistic Ruggedturf! TYSM!
(Left) Fleetfoot by Archery and Dragons! (Right) Hungarian my OC by Flowercrystal!
​
Hungarian, Renzo, Fleetfoot. Bases by MegaboltPhoenix!
(Left) Very cute pic of Renzo & Lexa by Laykary! (Right) Cool drawing of Hungarian by Archery and Dragons!
A happy birthday gift from Vanilia Viking, of Lexa, Lancelot, and Rhaeyne (Vanilia Viking)! TYSM!
Lancelot by Ruggedturf! Thanks!
______________________________________________
​Proud member of...
DRAGON RACERS DRAGON RACERS OI OI OI!!!
(Banner by me)
Proud member of The Resistance! Below is my cyber dragon, Firest, by Megaboltphoenix.
Species: Monstrous Nightmare
Biotech: 94% Robot
Cyber Ability: Creates walls of fire coming from any direction or all directions.
​He also has a video game made by Megaboltphoenix, which can be found HERE.
The Resistance member-only badge.
__________________________________________________________________________
A picture of my future Stormcutter, Sumo, by the talented and amazing drawer SupeDragoTraine!
A drawing of my dog, Bones, done by the amazing Georginia47! Thank you so much!
__________________________________________
Me and my Night Fury by the amazing Cinderflower! TYSM Cinderflower!
The amazing edit of me and my Skrill, OC (don't ask me why I called him that;)), done by the amazingly talented Cinderflower! TYSM!
Me and OC, we are best friends for ever. No matter what separates us, we will always be together.
​_____________________________________________________________________
(Left) My Splinterhorn adoptable which I called Splinterhound by Flowercrystal! (Right) My Seaspike adoptable
called Kebab, by Werewolfgirl1235!
​
(Left) Vanilia (named after Vanilia Viking, my BFF) my Rocky Mountain Davus by MegaboltPhoenix! (Right) Lez the Whirlpool by DatOneTrumpet! TY!
Coraline, my Coral Leaper adoptable by Georginia47! She's based of the movie Coraline ;)
My Ukrainian Mistus adoptable, Vericops, by Megaboltphoenix! Thanks!
My Roaming Sand Devil adoptable, Usetess, by ScarfyWings! (Info HERE)
This is Maui, my Glowy Cave Lizard adoptable by ScarfyWings! (HERE is backstory)
Meet Eaglestorm, my Feathered Fan Wing adoptable by ScarfyWings. (Backstory HERE)
​Curanian, my Singing Fin Wing adoptable, by ScarfyWings! (Bacstory HERE)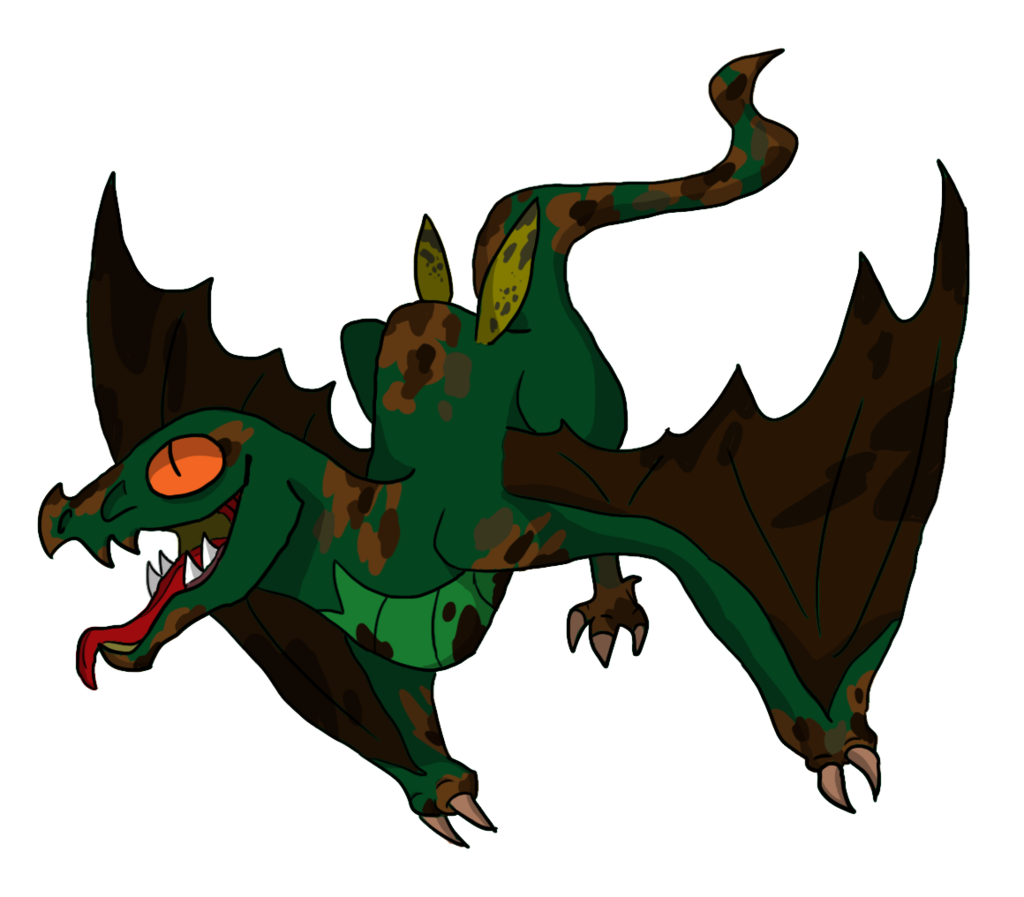 Meet Daredevil, my Shadow Hunter adoptable by ScarfyWings. Thanks! (Backstory HERE)
​My Ice Piercer adoptable, Glacier, by ​ScarfyWings!​ (Backstory HERE)
​Stormfall, my Storm Chaser adoptable by ​ScarfyWings​! Thank you! (Backstory HERE)
Spikes, adopted from Georginia47, base by Megaboltphoenix. Info can be found by clicking on either pics.
Hisense, my Sprectral Leviathan adoptable, by the amazing Wutend Bonfire!
_____________________________________________________________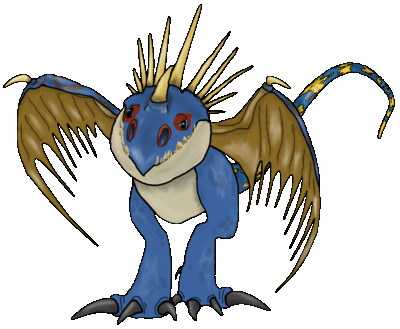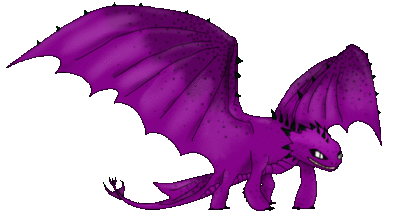 ​(Left) Nessie my in-game Deadly Nadder by Nessie! (Right) Renzo by Nessie! Thanks!
_____________________________________
AMAZING drawing of Sy by 1flower! TYSM! Though Christmas is over, I just couldn't say goodbye to this amazing pic.
_______________________________________________
​Statuses:
Stamps by SweetDuke
______________________________________
​LezLexa's Dragons
​Lozeno (Sand Wraith), Rhaeyne (Hobblegrunt), OC (Skrill), Lezia (Gronicicle), Shearwinder (Razorwhip)
​Lancelot (Death Song), Sprout n Lout (Zippleback), Lump (Gronckle), Baymax (Armorwing), BullBoo (Buffalord)
​Paralysis (Flightmare).
_______________________________________________________________
Well, this is the end of my horrible and boring siggy. The only good parts were the art :) Thank you all for the amazing edits and art.
Below is an amazing Night Fury headshot of Starblue by the creative and talented FloofQueen! TYSM!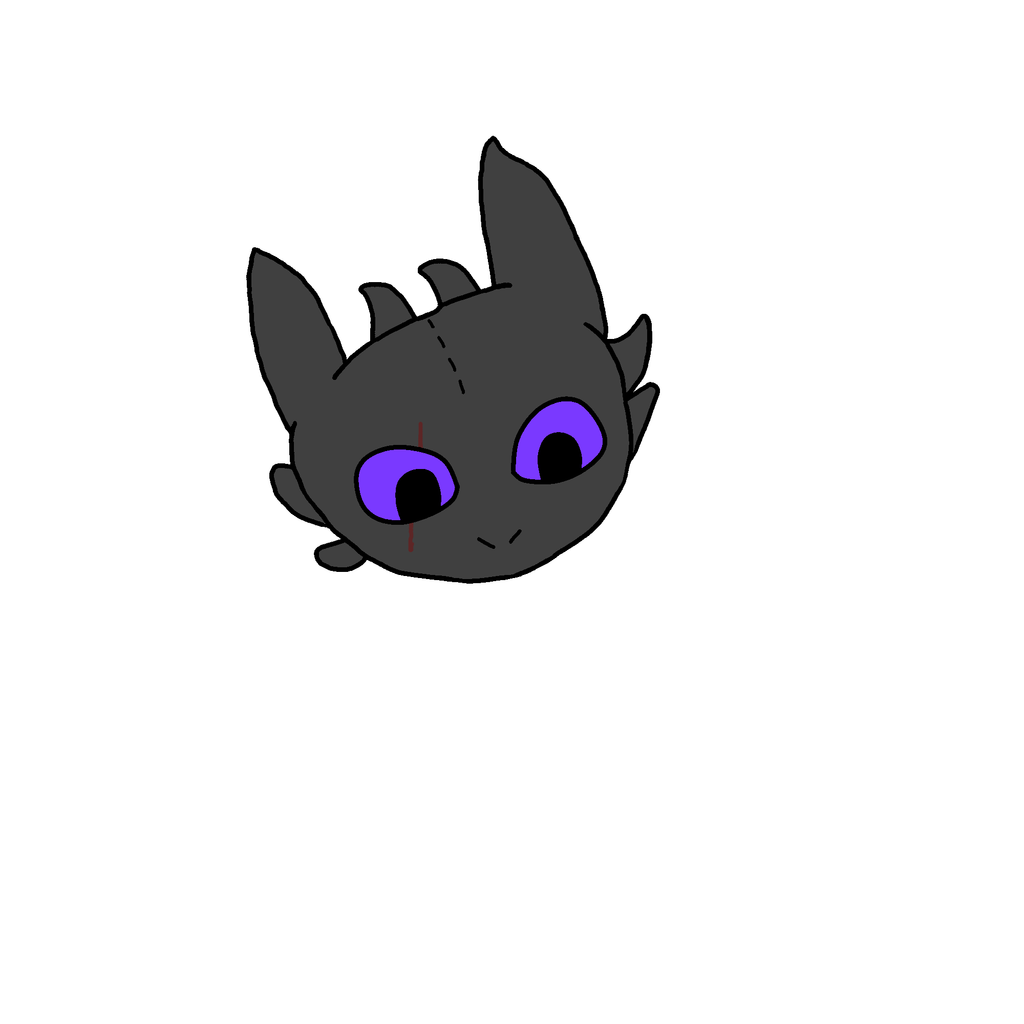 FAREWELL
Who's online
There are currently 35 users and 165 guests online.