Sohki's Dragon Tribe
Hello!!! So, this thread might be a waste of everybody's time... so... feel free to ignore this thread, haha XD I'm mostly making this for my reference... but anyone is welcome to read through it if they want to. :)
It all started.........
...........the day my precious baby.............
.............................................was callously murdered....................................................
........cut in half..............................
Okay, in all seriousness, here's what happened: I tried to add the latest piece of art--given to me by an amazing artist on this forum--to my siggy. When I tried to save my changes, half of all my signature's magnificent bulk disappeared for an unfathomable reason (Btw, if this ever happens to you, press the "back" button... or whatever you would press to go back to the previous page. Your signature should be restored... [not permanently, mind you] but if you leave that page, you'll lose it FOREVER O_O ). Anyways, after fixing that issue, a slightly less extreme problem kept reoccurring: the beautiful Windwalker banner, made for me by the fantastically supreme Dragonrider's Fury, which was located at the very bottom of my siggy to serve as my sort of "farewell", kept disappearing every time I would try to add a new picture. The issue isn't a matter of reaching any length max (I've tested it and have been able to go beyond the supposed "max")... my signature just hates me, I guess XDD
Anyway, I'm kinda tired of having to deal with this bratty, insubordinate child of mine XDD so I decided to stop adding pictures to my signature. At the same time, though, I really want all the epic art pieces made for me to be displayed online somehow... so, if it's allowed, do you all mind if I post them on this thread? I'm really gonna miss carrying around my growing dragon army along with me as I post various posts.... but, as I think about it, it would probably be a bad idea to let my signature continue on forever... I mean.... I've gotta stop at one point, I guess.
Therefore, I've decided to make a little home/clan/tribe thread-thingy for the many dragons I've adopted or have had artwork done for. I'll be adding all edits, dragon-adopts and customizable bases to this thread (including ones that have already been made for me) while more personal/unique artworks will be put in my signature. Don't get me wrong, I'm definitely NOT, not, not, NOT implying that I value some artworks over others. I LOVE THEM ALLLLLLLLLL and I really appreciate all the hard work put into each and every one of them. However.... due to my siggy being a deranged lunatic, ALL edits and customizable bases, no matter how wonderful they are, will find a cozy home in this tribe-thread... and all personal artworks, since they were uniquely made for me--there's no other picture like them--will be displayed in my signature. I really hope that's okay XD
THERE IS ONE EXCEPTION--dun, DUN, DUUUUUNNNN.........
My main dragons are listed in my signature and, under the names of most, there is a picture depicting their coloration. If, for example, a dragon has no picture under their name save for an edit or customizable base, that image will be permitted to stay.
That's all!! Thanks so much for reading!! :DD :DD :DD
INTRODUCING MY TRIBE OF EPIC, SHINING, WONDROUS, GLORIOUS DRAGOS!!! Individuals not in my siggy are proudly displayed below:
__________________
The gorgeous art you see above was done by none other than Flitt Ingerman. Thanks so much, Flitt!!
This awesomely adorable pic of Chakoel was drawn by Izzy. THANK YOUUU!!
This utter MASTERPIECE was done by Frugal Tilko. Thank you to infinity!!!!!!!

An utterly fantastic banner for my best bud, created by Dragonrider's Fury!! THANK YOU SO MUCCCHHHHH!
This beautiful image of my mug, Chako and Ritherrinth was made by Relief Moor. Thanks A LOT; I LOVE IT!!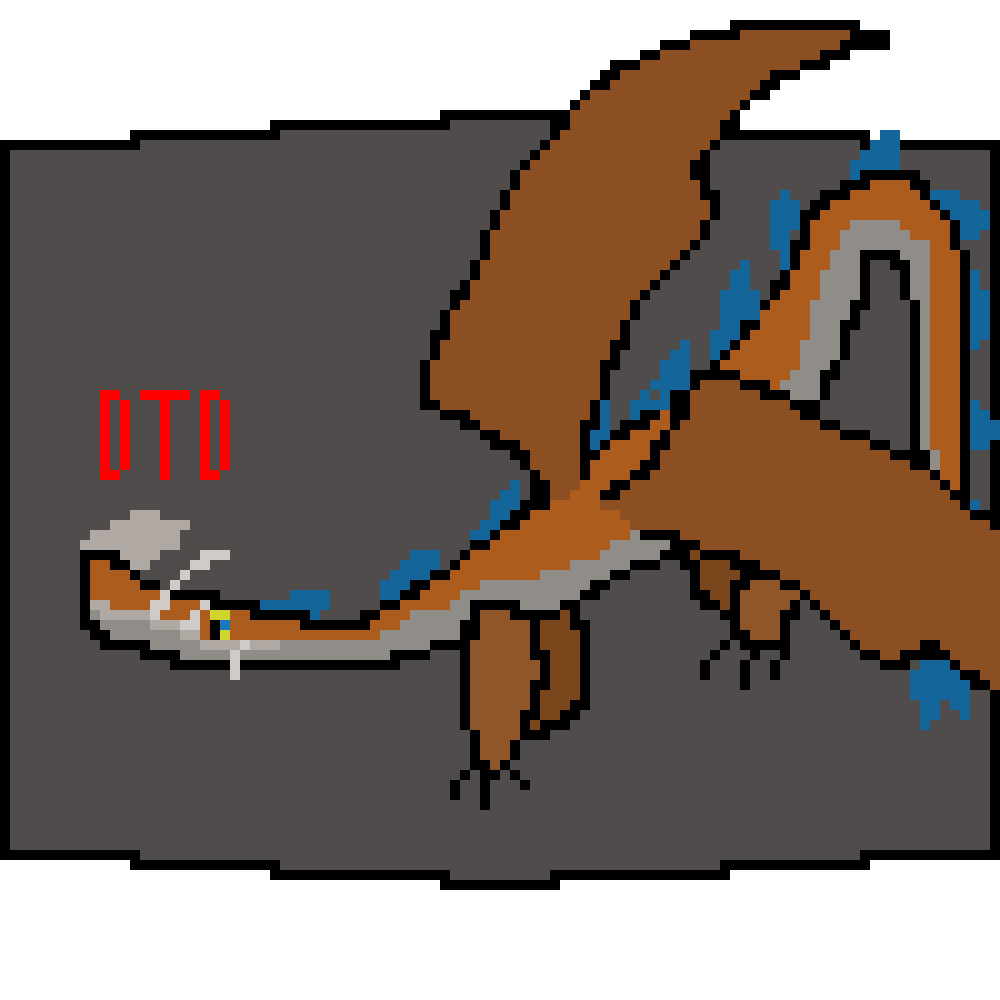 A pixelated Chakoel, depicted in a wondrously incredible fashion by Drake the Dragon!!! Thank you SO VERY much!
Click HERE for a Windwalker nestling of your own! :)
Mocha and Cocoa, the brave and valiant siggy guardians.
Far above them, Mug and Coffee welcome you kindly to the siggy.
Hello!! My name is Sohkirys! Chakoel is my chief dragon companion. He loves to explore--we race, swim and fly the skies together! ;D
Ask me anything; I'll do whatever I can to help. You all are awesome!! Thanks for reading!! :)
A Bit About Me:
I write and make films and am a proud servant of Jesus!!! :DDD
Top 5 Favorite Dragon Species:
1. Windwalker
2. Night Fury
3. Sand Wraith
4. Woolly Howl
5. Deathgripper
Tidal Class is my favorite! Strike is my second!!
Top 5 Favorite Animated Films:
1. How to Train Your Dragon
2. Spirit: Stallion of the Cimarron
3. The Land Before Time
4. Kung Fu Panda
5. The Lion King
Favorite non-animated trilogy is lotr! ;D
Top 5 Favorite TV Series:
1. The X-Files
2. Steins;Gate + Steins;Gate 0
3. Durarara!! + Durarara!!x2
4. Code Geass
5. Puella Magi Madoka Magica
Top 5 Favorite Books/Book Series:
1. lotr
2. The Children of Húrin
3. HTTYD
4. Wizard's First Rule
5.Harry Potter
Top 5 Favorite Colors:
1. Dark Blue
2. Dark Purple
3. Dark Brown
4. Orange
5. Black
Top 5 Favorite Foods:
1. Mac 'n' Cheese
2. Hash Brown Casserole
3. Crab Rangoon
4. Orange
5. Breakfast Sandwich
My Favorite Vikings:
*Frugal Tilko: Fellow author of and participant in the greatest RP this world has ever known! :D Fru's also a great ranting partner concerning the flaws and perfections of the HTTYD franchise... also, this viking's my favorite artist ever! :D
*Hookless: My first ever Forum friend!! :D She's funny and crazily imaginative; she's also an awesome viking to discuss story-related topics with! :D Long live The Magnificent, Glorious, Utterly Stupendous Queen of Potatoes!!!
*Lady Fighter: An amazing artist and loyal friend! She's a fellow medieval times/mythology admirer--plus, her art is gorgeously stunning! :D I am honored to be friends with a brave and valiant lady fighter (a.k.a. female knight)!!
*EllaAcademyOfBerk: An incredible friend with a subperb and unequaled taste in books, movies and dragons XD Spirit: Stallion of the Cimarron IS GLORIOUS!!!!! Ella's also extremely kind and friendly and I'm very proud to be her friend!! :D :D
*The Bohemian Critic: THE MIGHTY MOTHER OF SoDFoWriMo!!!! Thank you so much for hosting that event and giving me the opportunity to share one of my stories!! Bo is also the epic, fantastic and wholly amazing leader of my new clan family!!!!! :DDDD
*Flitt: If I remember correctly, Flitt was the first person I EVER held a proper conversation with on the forums!!! :D :D :D She's ALSO the first person to make some art for me!!!! :D :D :D Flitt's really imaginative, a great writer and an awesome friend, too!! ;) :D
*Dylieh: Such a skilled, remarkable, thoughtful and wonderful artist and friend!! Dylieh also makes original dragon species that are immensely cool, in my opinion!! :)
*Toothless: A creative, funny and super nice friend!!! :D :D -Also, a fellow cat admirer!! CATS ARE EPIC and so is Toothless0603!!! XDD
*Andrea Easton: She's made so many incredible art pieces for me and I consider her to be fantastic friend! Thank you so much, Andrea!!!!!!!!!!!!!!!!!!
*Silver Phantom: Silver is as kind and amazing a friend as a Silver Phantom dragon is beautiful and majestic. Silver Phantoms are VERY beautiful and majestic... so Silver's a VERY amazing friend! ;) XD :D :D In all seriousness, though, I'm glad you're my friend, Silver!!
I have so many more people on this forum that I consider my friend... and I hope to add you to the list very soon!! YOU ALL ARE AMAZING!!!
My Glistening Beasts:
*Chakoel
Class: Tidal
Species: Windwalker
Gender: Male
Stable: Fire Aquarium
Birthday: January 15, 2019
Chako loves the water!! :D
*Chol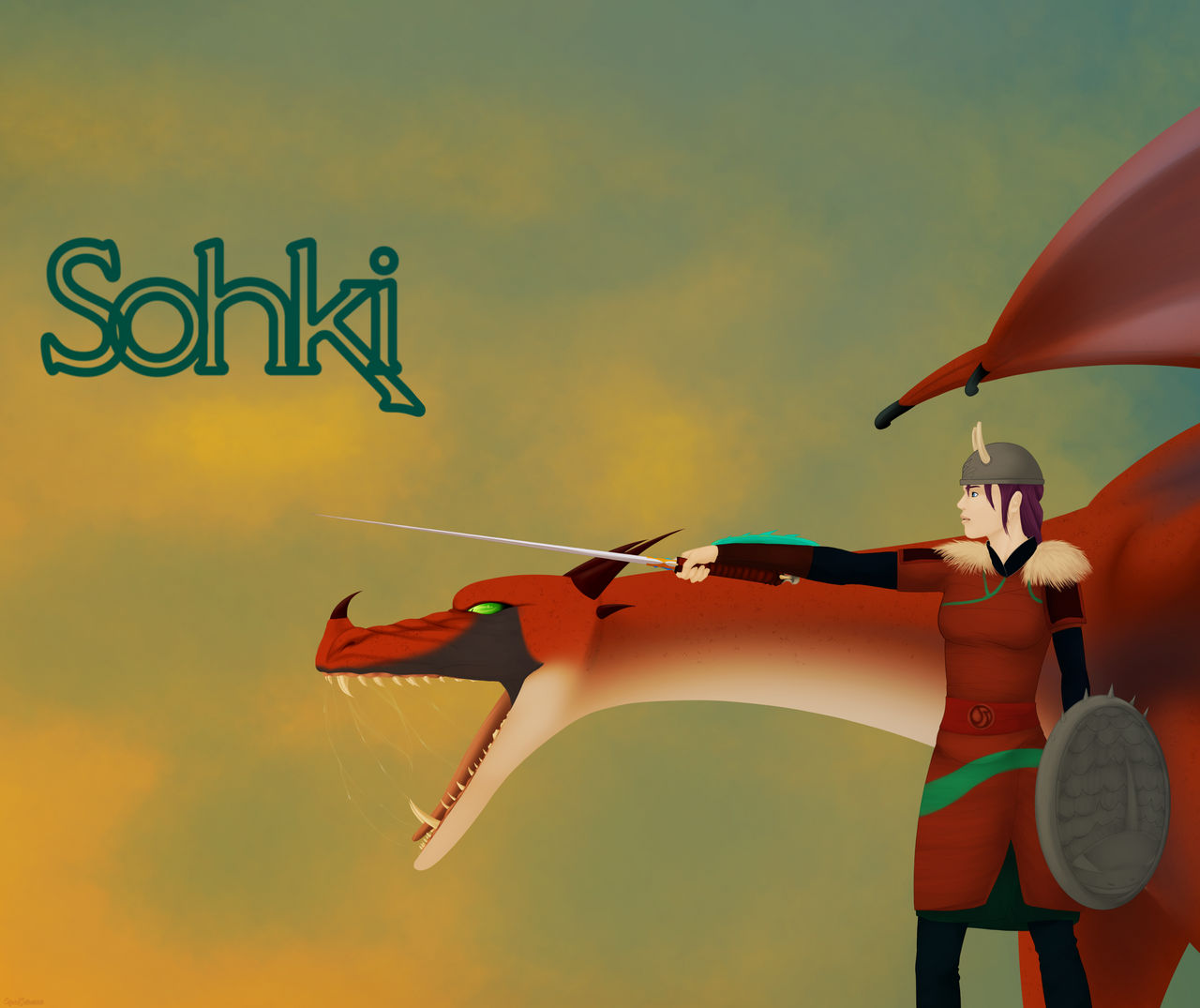 Chol and I, nobly prepared for battle. Behold the awesome epicness of this amazing art piece by Dylieh!!
*Fenghuang
*Phoenix
Ever so elegantly place your finger (or your true and loyal mouse) upon this link and press (or click XD) if you would like to see the other members of my gallant drago tribe. :)
Mon, 01/13/2020 - 11:56
#8
Obadiah
Obadiah, my Ocean Stalker, created by and adopted from Seishin! Thank you!!! <3
Obadiah's Backstory: A terrible, terrible event happened on the day of Obadiah's hatching… except he cannot remember what that terrible thing was. Maybe he forgot the said event… or maybe he was too young at the time to have attained awareness in the first place. Whatever the case, Obadiah had found himself lost and confused in the cold, ocean waters. Consumed by loneliness, Obadiah peeked his head from out of the ocean waves and followed the sun, the most beautiful thing his eyes had ever seen, and hoped it would be his mother… if only he could reach it… or, at the very least, he hoped it would lead him to a mother who, perhaps, was waiting for him.
While sailing east with my dragon, Chakoel—we were on a vacation—Chakoel found the little guy, rocking miserably atop the waves. The baby was doing alright… but he was hungry and tired and sad. Chakoel retrieved him and brought him to me… and, long story short, I eventually decided to adopt the handsome Ocean Stalker. I named him Obadiah. I became his mother… and he became quite attached to me, listening to and watching me attentively. He does, however, have a bit of a stubborn streak to him—he suddenly pretends not to hear me whenever I tell him it's probably not a good idea to stare into the sun, no matter how beautifully it shines.
Who's online
There are currently 15 users and 101 guests online.