SoD Writing Discord - Writers Welcome!
Hello everyone! I've made Writing Discord. THis is for anyone on this forum who writes. The writing topic doesn't matter, as long as you write. If you want to join, let me know!
Tue, 11/14/2017 - 16:18
#1
Tue, 11/14/2017 - 22:45
#2
link me please, though I
link me please, though I rarely ahve time to do much these days with finals slowly approaching
__________________
Garth of Izar's signature
Portraits by Pixel
Check out my new Fan Fiction: Dragonmaster: The Legend of Garth of Izar
You are welcome to post comments including guesses as to who certain characters are or what will happen in the next chapter, comments help me to improve. Constructive criticism is always appreciated.
Prologue: A Hole in the Ground
Chapter 6: Memories, Dreams, and Night Furies
Chapter 12: The Sword in the Iceberg
Chapter 13: The Izarian Archives
Chapter 14: The Ishtar Investigation
Chapter 16: Celestial Storm NEW CHAPTER!
Other interesting posts
Chances of Receiving a Certain Powerup From the Mystery Box of Powerups Study
The Book of Dragons (it's a work in progress I'm trying to organize all the tips and tricks on the forums into something that's browsable)
The Bejeweled Chest Fiasco, Me and harbinger (my deathsong) investigate the mystery of the random chests and we find a big one!
Banners:
I enjoy: HTTYD, Halo, Destiny, Aldnoah Zero, Sword Art Online, RWBY. Assassin's Creed, Avatar the Last Airbender, Quantum Mechanics, Relativity, Engineering, Physics, Biology, Chemistry, building airplanes and rockets, and making the impossible possible.
SOD Fan Fiction Club
Quotes:
If you zap a dead fish right you can restart it's heart and then it becomes a problem, especially if it's supposed to be your dinner.
"It was going well until it exploded"
"It's just a mild calibration error"
"I'm not crazy I'm completely insane and i enjoy every minute of it!"
Dragons:
Monstrous Nightmare: Sunbreaker (M) (Broadwing)
The first dragon I come across on berk, goes around doing his own thing most of the time. Likes taking care of baby dragons so he stays in the stables alot. Though he will come out to play fireball frenzy. He loves showing off and as he always shoots fire at the sun at least once a day hoping to finally catch that light.
Deadly Nadder: Whirlwind (F) (Broadwing)
Fast and agile Whirlwind is one of my racing dragons. She is often the one trusted to lead the herd when Sunbreaker is away. She loves mirrors and shiny objects. She also preens alot.
Thunderdrum: SONAR (M) (Broadwing)
A blind thunderdrum, uses sound to navigate. Really loud and loves singing (not everyone else enjoys it though).
Scauldron: Wavedancer (F) (Broadwing)
Boiling water and a knack for mischief, this scauldron often plays pranks on fishing boatsby stealing their catch and doubling it.
Tide Glider: Riptide (F) (Broadwing)
My main riding dragon, she is shy around new people but will never back down from a fight. She is the first dragon I tamed while on Izar, and my main dragon for fun stuff in the game.
Skrill: Teslan (F) (Broadwing)
Often charges my electrical lab equipment and is my main racing dragon.
Raincutter: Drizzle (F) (Broadwing)
Likes rain, helps me out at the forge and in the lab
Stormcutter: Chinook (M) (Broadwing)
This stormcutter was found riding the chinooks as a baby he likes warm winds and long flights in the mountains.
Zippleback: Ayre & Dance (M) (Broadwing)
One head sleeps while the other one searches for food. Two headed efficiency at its finest.
Sand Wraith: Luna (F) (Broadwing)
Found on the Onyx beach, this sand wraith looks like the surface of the moon
Changewing: Glass (F) (Broadwing)
Loves hide and seek, and likes turning invisible and scaring vikings into thinking there is a ghost.
Woolly Howl: Athabasca (F) (Broadwing)
Named after the Princess, Glacier, River and Lake bearing the same name she like cold weather and enjoys dragon nip tea
Shivertooth: Blizzard (M) (Broadwing)
Found on Icestorm Island harrasing groncicles, has a grudge with Yellowknife
Flightmare: Aurora (F) (Broadwing)
Likes flying around Icestorm Island
Speed Stinger:Scramjet (F) (Broadwing)
Always moves with her mouth open reminded me of a scramjet
Typhoomerang: Scorch (F) (Broadwing)
Likes scorching eels, hates eating them
Hobblegrunt: Tlaloc (M) (Broadwing)
Named after the Aztec god of rain Tlaloc likes splashing in puddles
Sweet Death: Ambrosia (M) (Shortwing)
sits around all day bothering the bees
Shockjaw: Ion (F) (Broadwing)
Ion likes swimming in saltwater and plasma
Fireworm Queen: Fusion (F) (Shortwing)
Very protective even as a baby
Fireworm Queen2: Pulsar (F) (Shortwing)
Very adventurous even as a baby is blue for some reason
Smothering Smokebreath: Charla (F) (Shortwing)
Loves eating charcoal
Groncicle: Yellowknife (M) (Broadwing)
named after the capital of the Northwest Territories and found on Icestorm Island
Rumblehorn: Shieldbreaker (M) (Broadwing)
Guess what his favorite hobby is?
Scuttleclaw: Ammolite (F) (Shortwing)
Moldruffle: Fel (M) (Baby)
Mudraker: Mudkip (M) (Baby)
Grapple Grounder 1: Yin (M) (Shortwing)
Grapple Grounder 2: Yang (F) (Shortwing)
Snow Wraith: Frostbite (M) (Shortwing)
Prickleboggle: Nightingale (F) (Baby)
Sliquifier: Sedna (F)
(Baby)
Razorwhip 1: Tomahawk (M)
(Baby)
Razorwhip 2: Katara (F)
(Baby)
Deathsong: Harbinger (F)
(Broadwing)
Snaptrapper: Mistletoe (F) (Baby)
After rescuing a freezing egg on Snoggletog's eve this Snaptrapper was born the next day in the middle of winter.
Thunderpede: Magnitude (M) (Baby)
Timberjack: Maple (F) (Baby)
Slithering Fluoroscale by Nightmarerebuff: Silica
Found when flying around Berk eating elderberries off the bushes, hates raspberries.
(Former Clan: Order of the White Lotus)
Current Clan: The Dragon Racers
On the Subject of Hackers
please read this link, it helps to identify the different types of hackers. I have hacked computers, and servers in the past (despite not being the best at code) but I never do it for personal gain. Unfortunately the hackers most people refer to on the internet are crackers so they bring a bad light on the hacking community in general. I only learned to hack code because I needed to in order to hack my microwave and other software in my house.
Don't be a Cracker you ruin it for everyone!
Wed, 11/15/2017 - 05:26
#4
"You killed Petunia!"
I'm in! However, it irks me as to why you created a discord about writing a week after I did. :/
__________________
Welcome to Midnight's signature!
HOLY CRAP I HAVE NO WORDS. Thank you soooooooo much, chameisida!!!
Shiny the night fury by the fantastic Arrowalker! She looks amazing in her Snoggletog gear!
Drawn by the wondefully talented, XxSilver.NightxX, this is my main viking, Lightning Storm my skrill, and Einar my triple stryke. I am eternally grateful!
Drawn by the amazing Alicornbrodie. Thank you so very much!
((Image couldn't upload for some reason :/))
By nathanviking. Thanks so much!
Midnight Sun the Sinistrous Woodreaper by the talented chameishida! Thank you so much!
The Ravers roleplay cast by S-Ham. That was so thoughtful of you!
By Fireflash. Shiny looks awesome! Thank you so much, Fire!!!
Shiny again, by the awesome nightfuryatom! Thank you!
We will rise, charged as the storms we were birthed from. We will obliterate our enemies, just as they obliterated us.
-The Horizon Storm
In my fury, I am still merciful. In my serenity, I am still as deadly as a midnight storm.
Wed, 11/15/2017 - 05:39
#5
..
No offense, but I don't feel like i have to explain myself :P I felt like it. And I don't copy people. And I wanted to make a server because i'm new to discord. You're welcome to join.
Wed, 11/15/2017 - 14:16
#6
I know!
I know and understand completely! I wasn't trying to be rude I was just curious :) I'm happy to join though!
Wed, 11/15/2017 - 09:16
#8
Interested
__________________
Rest in Peace NarixuZen. 2004-2017

Member/Group Leader of S.O.D.A.H.T
Click here to report a hacking:
Or
http://forum.schoolofdragons.com/content/sod-anti-hacking-team-open-all-forum-users
Also use this form to help better keep track of the hackers: (click here for the Hacker Report form)
Links to my chapters are below along with links to my other three fan-fics.
On the Edge of Mystery
Finally posted links to

Chapters 17-24

in the threads and my signature.
Chapter 24 -
Sudden Turn of Events
On the Edge of Mystery, my fourth fan-fic in two years! Updates every Friday Night!
Proud Leader and fellow member of:
Here are links to the chapters of my fan-fic, The Clue of the Missing Socks.
Chapters 1 and 2 Chapter 3 Chapter 4
Chapters 8 and 9 Chapter 10 Chapter 11
Chapters 12 and 13 Chapters 14, 15, and 16 Chapter 17
Chapter 18 Chapter 19 Chapter 20
Chapter 21 and 22 Chpater 23 Chapter 24 and 25
Chapter 26 - There is a hidden surprise. Can you find it?
Chapter 27 Chapter 28, Part 1 Chapter 28, Part 2
Chapter 29 Chapter 30 Chapter 31
Chapter 32 Chapter 33 Chapter 34
Chapter 35 Chapter 36 Chapter 37
Chapter 38 Chapter 39 Chapter 40
Chapter 41 Chapter 42 Chapter 43
Chapter 44 Chapter 45, Parts 1 and 2
Here are links to my sequel fan-fic:
The Mysterious Frozen Fire
Chapter 1 Chapter 2 Chapter 3 Chapter 4 Chapter 5 Chapter 6
Chapter 7 Chapter 8 Chapter 9 Chapter 10 Chapter 11 Chapter 12
Chapter 13 Chapter 14 Chapter 15 Chapter 16 Chapter 17 Chapter 18
Chapter 19 Chapter 20 Chapter 21 Chapter 22, Part 1 Chapter 22, Part 2
Epilogue/Preview for my Third Story!
Here are links to my Tri-quel fan-fic:
Thoughts of Guilt
Chapters 1 and 2 Chapters 3 and 4 Chapter 5 Chapter 6 Chapter 7
Chapter 8 Chapter 9 Chapter 10 Chapter 11 Chapter 12, Part 1
Chapter 12, Part 2 Chapter 13 Chapter 14 Chapter 15 Chapter 16
Chapter 17 and 18 Chapter 19 Chapter 20 Chapter 21 Chapter 22
Chapter 23 Chapter 24 Chapter 25 Chapter 26 Chapter 27
Chapter 28 Chapter 29 Chapter 30 Chapter 31 Chapter 32
Chapter 33 Chapter 34 Chapter 35 Chapter 36 and 37
Chapter 38, Part 1 Chapter 39, Part 2 Chapter 40, Part 3 Chapter 41
Chapter 42, Parts 1 and 2 Chapter 43 Chapter 44
Chapter 45, Part 1 Chapter 45, Part 2
On the Edge of Mystery
Chapter 1 Chapter 2 Chapter 3 Chapters 4 & 5 Chapter 6, Parts 1 and 2
Chapter 7 Chapter 8 Chapter 9 Chapter 10 Chapter 11 Chapter 12
Chapter 13 Chapter 14 Chapter 15 Chapter 16 Chapter 17 Chapter 18
Chapter 19 Chapter 20 Chapter 21 Chapter 22 Chapter 23 Chapter 24
Chapter 25 Chapter 26 Chapter 27 Chapter 28 Chapter 29 Parts 1 and 2
Chapter 30 Chapter 31 Chapter 32 and 33 Chapter 34 Parts 1 and 2
Chapter 35 Part 1 Chapter 35 Part 2 Chapter 35 Part 3 Chapter 36
The Secret Symbol
Chapter links coming soon!
A quick google or forum search with title of the book, chapter, and chapter number will get you to the chapters.
≈≈≈≈≈≈≈≈≈≈≈≈≈≈≈≈≈≈≈≈≈≈≈≈≈≈≈≈≈≈≈≈≈≈≈≈≈≈≈≈≈≈≈≈≈≈≈≈≈≈≈≈≈≈≈≈≈≈≈≈≈≈≈≈≈≈≈≈≈≈≈≈≈≈≈≈≈≈≈≈≈≈≈≈≈≈≈≈≈≈≈≈≈≈≈≈≈≈≈≈≈≈≈≈
Pics done by me. If you want to use them, give me credit please.
My Favorite Cars Character
≈≈≈≈≈≈≈≈≈≈≈≈≈≈≈≈≈≈≈≈≈≈≈≈≈≈≈≈≈≈≈≈≈≈≈≈≈≈≈≈≈≈≈≈≈≈≈≈≈≈≈≈≈≈≈≈≈≈≈≈≈≈≈≈≈≈≈≈≈≈≈≈≈≈≈≈≈≈≈≈≈≈≈≈≈≈≈≈≈≈≈≈≈≈≈≈≈≈≈≈≈≈≈≈
I love Thunderdrums!
My awsome Grapple Grounder made by Sleepyraccon
Request your own at: http://forum.schoolofdragons.com/content/make-your-own-grapple-grounder
Awesome Windsong by goldenfury360. Go read his fan-fiction: Alpha and the Shadow. It is epic!
Wed, 11/15/2017 - 09:29
#9
Wed, 11/15/2017 - 17:20
#10
It says the invite has
It says the invite has expired.
Wed, 11/15/2017 - 19:34
#12
YEEEEEE!!!
__________________
About Me
Female/16/Jehovah Witness/Hunter/Archer/Gamer/Artist/Roleplayer/Writer/Huge Fan Of Lara Croft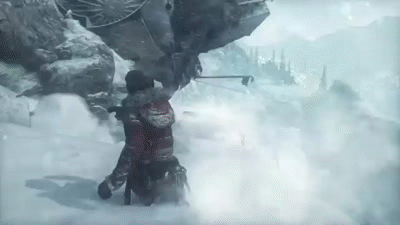 Characters
Mi Viking
Name: AF Mandy Or Mandy For Short
Age: 17
Gender: Female
Friend Code: PM Me
Appearance: Has Brown Hair And Light Blue Eyes - Has A Red Warpaint Thats Around Her Right Eye
Personality: Kind, Brave, Responsible, Adventurous, Smart, A bit of a jokester, Serious when the time calls for it and a thrill seeker. AF Mandy is a great hunter and a type of survivorist. Because she likes to spend most of her day in the woods, she's picked up a few skills.. like creating fires, building a makeshift home, Snares, makeshift bandages ect. Things to help her survive on her own. Mandy is also pretty good at tracking other animals including dragons, but even though she has all these skills.. she has a bit of a fear of spiders, deep down she knows that she can overcome that fear but in time. Now even though AF Mandy is kind, she will not let anyone intimdate her. She will defend herself and she's not afraid to fight.
Backstory: AF Mandy was part of a Village on Dragon's Edge before it was founded by Hiccup and the Gang. Her people were knew as Byzantines but they were more like Viking's rather. Her Father Keiv was Chief and her Mother Lara was second in command. Mandy was one of the brave Warrior's trained by her dear Father, but sadly her parents are dead because of an invasion done by the Dragon Hunters around Mid-night when no one was expecting it. Both Villagers and parents gone forever.
She's the only Byzantine left, she was the only one that survived the invasion. She'd lived alone for about a month or so until Hiccup and his gang came along, they had spotted Mandy hunting nearby and of course approached her. At first she aimed her bow and them, not knowing if they were foe's but Hiccup took control and explained why they were here on her Villages island which they didn't know about. He had told her but dragon's and that they meant no harm to us Viking's; he offered to take her on a flight on Toothless and that sealed the deal. She came to realize that dragon's weren't as bad as her Village had thought.
H
iccup
took her to the School and that's where it all began...
Likes: Hunting, Exploring New Places/Islands, Fighting Dragon Hunter's, Playing With Her Beloved Dragons
Dislikes: Bullies, Spider's, Dragon Hunter's, Pranksters
Weapon Choice: Bow And Arrows And Her Father's Sword
Extra: Can Create Greek Fire
Hybrid
Escapee, Hunter or Wild?: Escapee
Natural Or Experimetal?: Experimetal
DNA Mix: 50% Human - 30% Wolf - 20% Tiger
This Character Is In 'Caged' And 'Hunted' (RPs)
Appearance: Has a Wolf form but has Tiger patterns on her fur. Has light blue eyes ((See Pics Below))
Personality: Adventurous, Curious, Smart, Does jokes in the worst possible moments, Gets the job done type of Hybrid.... She's strong and brave but even though she may be brave... she can also be broken. She's protective of other's.. she never likes to leave others behind, no matter what. But the personality that stands out is that she is kind and caring... but if you push her the wrong way... well... don't expect her to stand there and take it, she will defend herself. Has a cat-like personality as well but it only triggers when theres things that cats like.
Strengths: Herself and other's. When in a fight she relies on her Tiger DNA for flexibility and agility, those cat claws of her's are nothing to joke about... those things are sharp so don't be on the other end. Sometimes she uses her Wolf DNA for things like - Tracking... she can smell scents that are like 5 days old but one thing that she likes is her advanced hearing.
Weaknesses: Being told shes not good enough, other's that she cares about, remembering her past is something that really makes her bawl and losing her mother.
Extra: Tigerlily was born a human, she was just a normal teenage girl going to school... hanging out with friends. Her human name was - Lily Trail. Her parents are - Elizabeth Trail and Harry Trail but this is not one happy family.. her parents are divorced, reasons .... well... Harry wasn't the most sweetest huband or the most loving. Tigerlilys father is a shelfish man, ruthless and someone who will do anything for money. Because of his selfish personality, he kidnapped his daughter and sold her to a place called the Dome. He did all that just for money. That's how she got into this mess of escaping the Dome and being hunted down by hunters with other hybrids and is no longer a human but a hybrid. Has a crush on Hawk.
Young Super Character
Name: Elizabeth Newton
Age: 17
Gender: Female
Crush/BF/GF: None Yet
As The RP Progresses will your character be a Hero or a Villian?: Hero
Theme Song: No Roots - Alice Merton
This character is in 'Alienated'
Appearance(Picture if available, and if not a good description):
Personality: She's a bit shy at first but once she gets to know you more, she'll be more talkative it doesn't take long for her to get used to someone really. Adventurous, Curious, Smart, Kind, Caring and a Jokester. She's extremely protective of her little sister Susan whos Nine years old. Elizabeth is also brave and strong but even though she's brave.. she can also be broken.
Powers: Animal Morphing And Ice Augmentation
Likes: Loves to take long walks on the beach, Watching the sunset, A game of hide and seek because of her little sister, Art, Singing and Dancing.
Dislikes: Bullies,Thieves, Pranksters and The SGO
Strengths: Multitasking, Stealth, Herself and a Planner
Weaknesses: Being told she's not good enough, something that may happen to her family especially her little sister. Not good at tracking.
Powers Limitions: Unable to communicate to others in a Animal form. Has a bit of a problem with controlling her Ice Powers like accidently freezing her door shut.
Anything Else: Lives in a family of four. Her fathers name is Jake, her mothers name is Lara and of course there's Susan, Elizabeths nine year old sister. Elizabeth was born with her powers but it wasn't revealed until she turned eleven, thats when her parents were shocked to see that their daughter had the powers of Morphing into an Animal and Ice Augmentation. They knew they had to protect her from other people who may try to kill her or experiment on her. Now, once Susan was born and grew old enough.. Elizabeth showed Susan her powers, at first Susan was scared but after Elizabeth started explaining Susan found it to be cool and wished she had powers like her older sister.. though Elizabeth is hopeing her little sister doesn't.
Coming Soon - Artworks From Others And Other Things
Sun, 03/04/2018 - 03:33
#14
Are you still accepting
Are you still accepting recruits? If so I'd love to join.
__________________
Proud leader of The Outliers!
There will be a link below of HTTYD 2 put to the song Centuries (Fall Out Boys). It's a condensed version of the whole movie and worth the watch.
Events!
Big Update Scavenger Hunt. Hints dropped daily.
Speed Stinger Race Track Idea!
Use this link to share your support and feedback! Let's make it possible to race on Speed Stingers!
Check out my fan fics
-Big Challenges (Finished. Please Comment, and read the sequel as well!)
-A Hidden Life (Sequel to Big Challenges.)
-First Generation (Daughter of Hiccup and Astrid)
-The Black Cowl (Also a roleplay. PM me if you wish to join.)
-Twice the Twins, Twice the Fun
-The Dragonsblood Curse (With special thanks to Scensoredearchers)
-A Different Angle (A Big Hero 6 fan fic)
-Middle (A Big Hero 6 Fan Fic)
-April Heist (A Big Hero 6 Fan Fic. Graphic Description. Reader's Discretion Advised.)
-A Cyber Kitty Named Wisdom (A Big Hero 6 Fan Fic)
Please comment and give feedback on them. I value your opinion.
I'm moving some of my fan fictions over to Wattpad. Here's a link to my profile.
Also, if you like reading fan fiction. Please join the Fan Fiction Club.
I also have a blog for my fan fic character. Link is at the bottom of my signature (Only available to those living in the United States and Canada. Sorry.)
My favorite reads:
Toothless' Kingdom (Dragonmic14), http://forum.schoolofdragons.com/content/toothlesss-kingdom
Hiccup and Astrid: A Family at Last! (NightFuryLover)
Also, if you'd like an uncensored version of my fanfictions, here's the link to Bond Between on Wattpad
Link I promised about the condensed version of HTTYD 2: https://www.youtube.com/watch?v=JJ8T2-p0W9s
If you see a hacker, you can report them here:
http://forum.schoolofdragons.com/content/sod-hack-watch-if-you-see-hacking-report-it-here
http://forum.schoolofdragons.com/content/sod-anti-hacking-team-open-all-forum-users
Spiker. (Whispering Death bouncie courtesy of Hattori!)
(Gronckle edits by Skypeoplephoenix.)
Here's a little side project I was almost finished. I just need to get the racing banners I recently lost due to a glitch back so I can complete it.
I recently created a blog for Nina, so if you're interested, here's the link: http://ninahaddocklife.blogspot.ca
Here are my adopted dragons.
Noche, from Smidvarg's Night Terrors. Thanks snowflake!
Who's online
There are currently 12 users and 67 guests online.