SoD gives wrong information
I played Dragon Tactics not so long ago and there's a question about planets. The question is which planet has rings and the correct answer is saturn but that's not right. Yes, saturn does have rings but not only. Every gas planet has rings and there wasn't only one gas planet to choose from.
I don't know if the others are also correct in the game but normally, in Dragon Tactics, there is only one correct answer.
__________________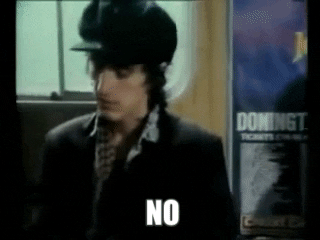 that's what you need to no
Things you don't need to know about me and my dragons to stay alive: My viking's name is nightrainOfSummer. She's not really a character, rather a version of myself. I do have a story but it changes a lot so I don't write it here. One of my dragons is Sandstorm, a sand colored Sand Wraith with dark green spots on his body and yellow spots on his wings. He loves flying high above the clouds and feel the freedom and the wind beneath his wings. Then there is DeadWrong, a dark blue Deadly Nadder, named after a song by Adler. He's a bit of a rebel, likes to do things on his own and we had quite a lot disagreements in the past, but I strongly believe I can trust him. His best friend is Sandstorm, he's known him since he has hatched. icyRoad is my white Groncicle with a light blue pattern and a dark purple belly. He was eager to prove himself to the other dragons at the beginning, especially to DeadWrong since they are about the same age. His relationship to Sandstorm is like a good father-son relationship. I have two Whispering Deaths, Megaphone and Whisper in the Dark, Megaphone being slightly older than her brother. They're both black, Megaphone, named after the lyrics of Nothing As It Seems by Pearl Jam, with a pink and WhisperInTheDark, named after a song by Skillet, with a white pattern. They hang out with each other most of the time. Megaphone is the louder one, she's very talkative, while Whisper in the Dark is calmer and only talks when he believes it's important or when he's asked. dormantVolcano is my brown and red Gronckle. She's peaceful and easy to impress and loves playing games with other dragons, especially with baby dragons. She's a really good story teller. Then there's lightMyFire. This orange Monstrous Nightmare hatched on the day the roll-on containers next to my house caught fire (still don't know why), that inspired me to name him after this song by the Doors. He's pretty confident and likes to talk bad things about others, but only the ones he really likes. He's also protective and funny. RiverAndConcrete, my grey Hideous Zippleback with blue pattern, named after two of Izzy Stradlin's albums, is a bit older than lightMyFire. She's like his little sister and they love to tease each other and tell each other how much better they are, but they're also the ones they can go to when they're sad. Like Sandstorm, RiverAndConcrete loves exploring, only that RiverAndConcrete prefers to do it with others. Since Sandstorm isn't too happy about company when doing that, RiverAndConcrete is constantly begging the other dragons to come with her. The ones that usually join her are icyRoad, Megaphone or deadHorse, my black and white Deadly Nadder, named after a song by Guns N' Roses. She's getting on with the others pretty well, but the older dragons (except for dormantVolcano, lightMyFire and RiverAndConcrete) still see her as the "younger Nadder" which bothers her a lot, even though she loves to learn about her abilities from DeadWrong, so she wants to show the others that she's a different dragon than just a younger version of DeadWrong. Then there's Asura, a white-greyish Armorwing with red and black stripes. He's more of a loner, doesn't hang out with others that often, but if he's needed, you can always count on him. The dragons he's getting along with the best are Sandstorm and dormantVolcano. I also have a yellow Mudraker, his name is Mudhoney, like the band Mudhoney. He's a rather quiet dragon, but sometimes you can catch him playing around at the beach. If you do so, make sure to join his game, he's always happy to have more players, it doesn't matter if they're dragons, humans or other animals. He's open and friendly to everyone who wants to be his friend. His best friend at the moment is liveWire, a green Flame Whipper with a dark red pattern who was named after a song by Mötley Crüe. She's playful, a bit cheeky and she loves playing tricks on others, but sometimes she's going through dark times, however, those times have decreased in number and time. She still hasn't showed me why, but she promised to do it when she's ready for it. Then there is TBone, a purple Boneknapper with blue ends of the wings. The bones are white, of course. He's a curious and secretive dragon. His best friend is DehydratedCoyote, a light brown Shivertooth with even lighter stripes, named after two songs by Izzy Stradlin (Dehydrated and Milo). He's down-to-earth, calm, a bit secretive and open to everyone who is open to him. Sweetchbladeknives, an orange Razorwhip whom I initially wanted to call Sweet Switchblade Knife after the lyrics of Rocket Queen by Guns N' Roses, hatched three days after DehydratedCoyote. She doesn't have high demands to be happy, is more comfortable on the ground than in the air and is easy to get along with. KillerOnTheRoad, my blue, yellow and black Death Song, named after the lyrics of Rider on the Storm by the Doors, is a bit vain but also easy to get along with. When he isn't at the beach and looks at his reflection, he often plays with butterflies. My red Hotburple Dragon Cannonball, named after the song Human Cannonball by the Toadies, isn't only hyper for a Hotburple. He always wants something to do and gets bored easily. Unfortunately, my other dragons don't have the energy to always play with him, so he's often unhappy. We all try to keep him busy, but it's just not possible all the time. Hopefully, I'll get another energetic dragon soon to make him happy. What's more, his wings aren't as strong as they should be because he was sick when he hatched, so flying for a long time is hurtful for him. Papercut, a purple and green Razorwhip who was named after a song by Nirvana, is the ambitious and self-critical sister of Sweetchbladeknives. She is constantly working on her abilities and tries to achieve better results than her sister. One of my Triple Strykes, Emperor Scorpion, is copper with extremely light blue, almost white pattern and yellow belly. She's quite sarcastic and arrogant, but once she gets to know and like you, she can be really sweet and may do everything for you. Firework, my dark blue Singetail with red pattern and yellow belly is shy and loves playing on the beach with Mudhoney. He doesn't mind getting dirty. Emperor Scorpion's little brother, the blue and yelow Triple Stryke DemonStinger, is a bit more outgoing and sociable than his sister. Then there's Wildfire, a flirty, green and red Monstrous Nightmare. She loves flirting, of course, daydreaming and chilling with her friends. Her best friend is Quatsch und Tratsch, a blue and yellow Hideous Zippleback. He is, like the typical Zippleback, sneaky and curious and loves pranking others. He loves hanging out with her and other friends but also enjoys some alone time. I don't have a main dragon, but I choose one dragon to level up. It's DemonStinger at the moment.
Outside of game info: I love listening to music as you might already have noticed, I'm watching One Piece (I still have around 300 episodes to go) and what I like the best about HTTYD are the dragons. My favourite dragons are the Skrill, the Stormcutter, the Triple Stryke and the Moldruffle. I also play Rise of Berk and I read Warrior Cats (in German). My favourite movie is Into The Wild.
Screenshots of my dragons:


Sandstorm


DeadWrong

icyRoad


Megaphone


WhisperInTheDark


Mudhoney


dormantVolcano


RiverAndConcrete


lightMyFire


deadHorse


Asura


LiveWire


TBone


DehydratedCoyote


Sweetchbladeknives


KillerOnTheRoad


Dragon Cannonball


Papercut


Emperor Scorpion


Firework


Demon Stinger


Wildfire


Quatsch und Tratsch
others' pictures
Thanks for the amazing pictures!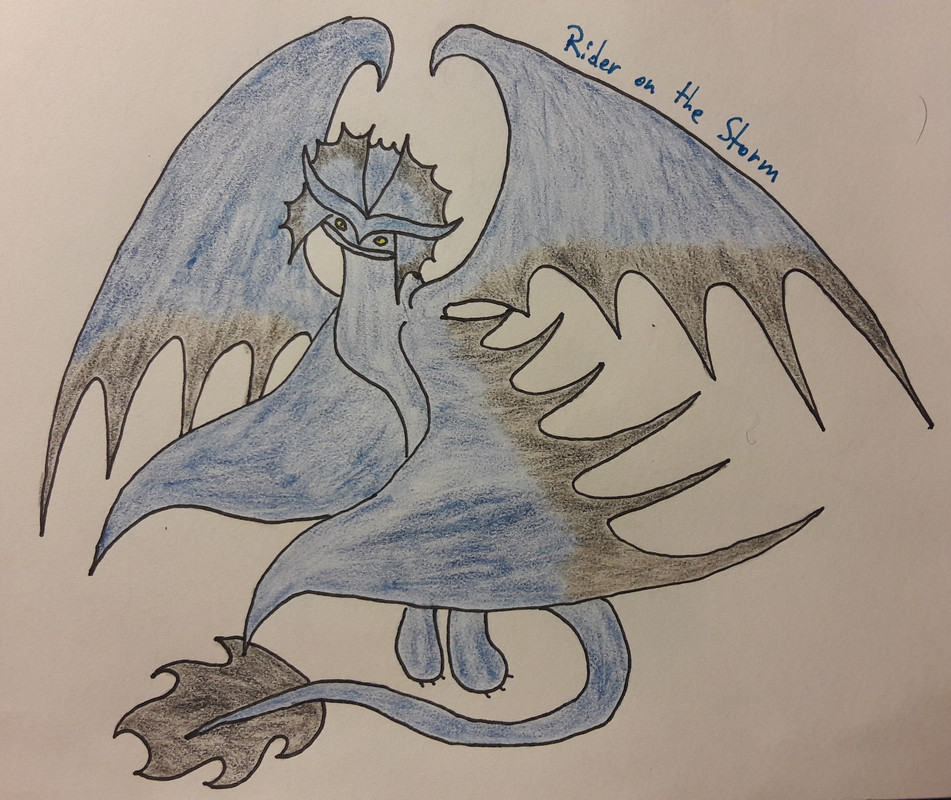 My imaginary Stormcutter by Zikta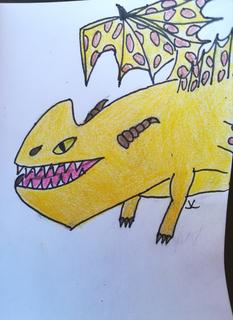 Mudhoney by XxXPurpleHolkingXxX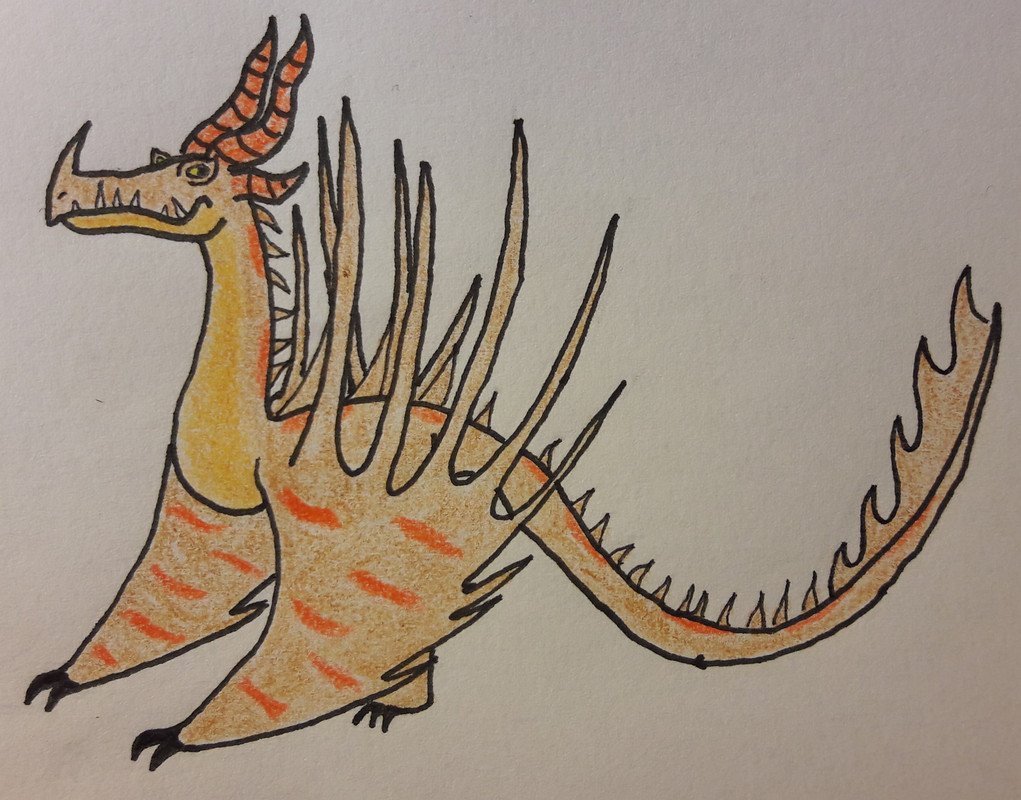 lightMyFire by Zikta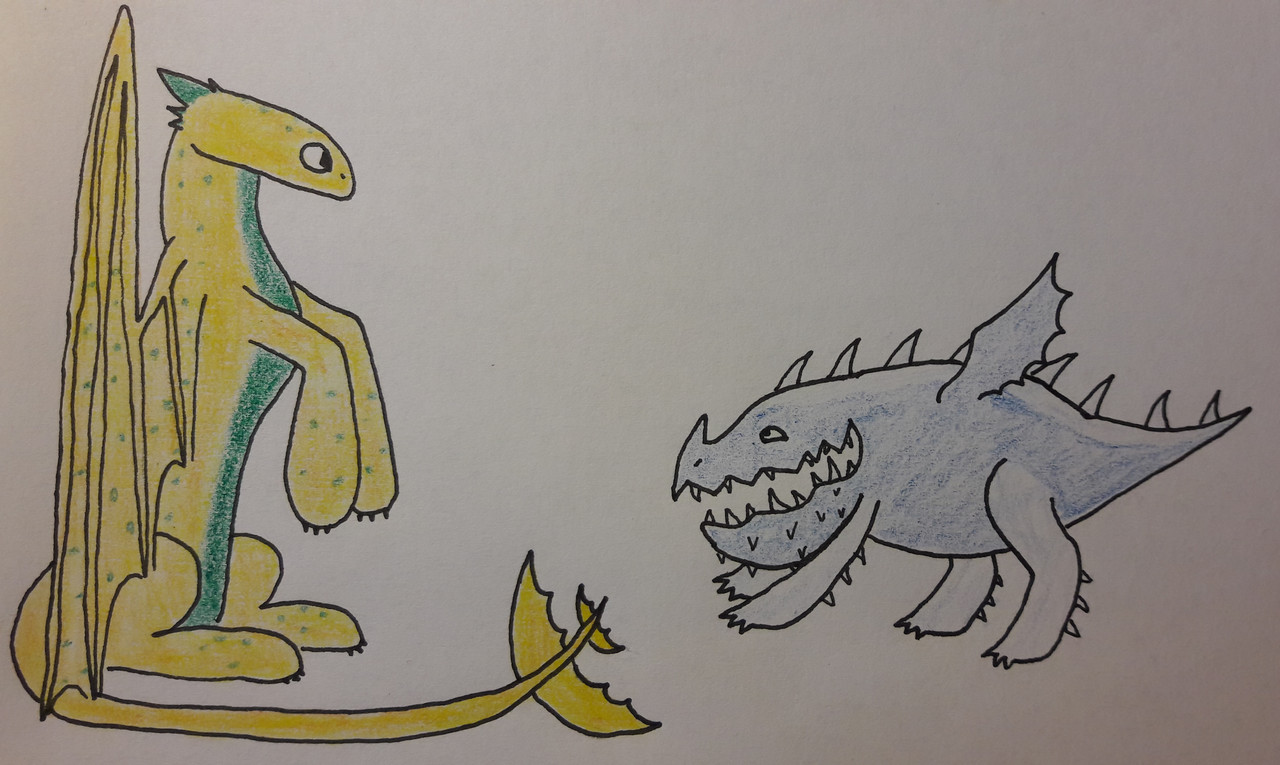 Sandstorm and icyRoad by Zikta


RiverAndConcrete by Wixyigzy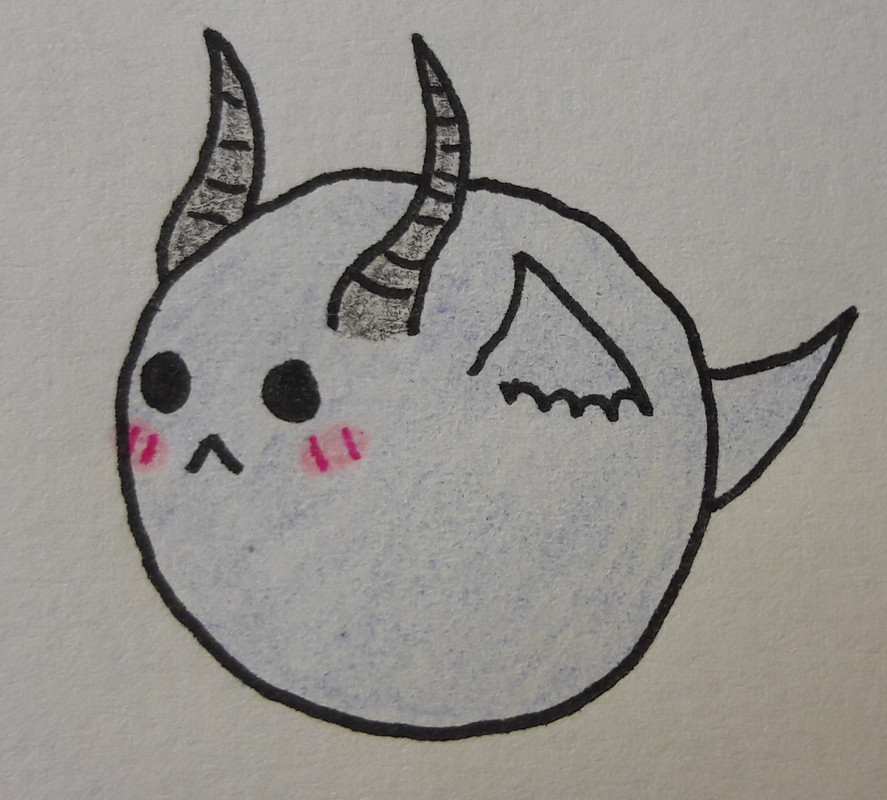 Asura by Zikta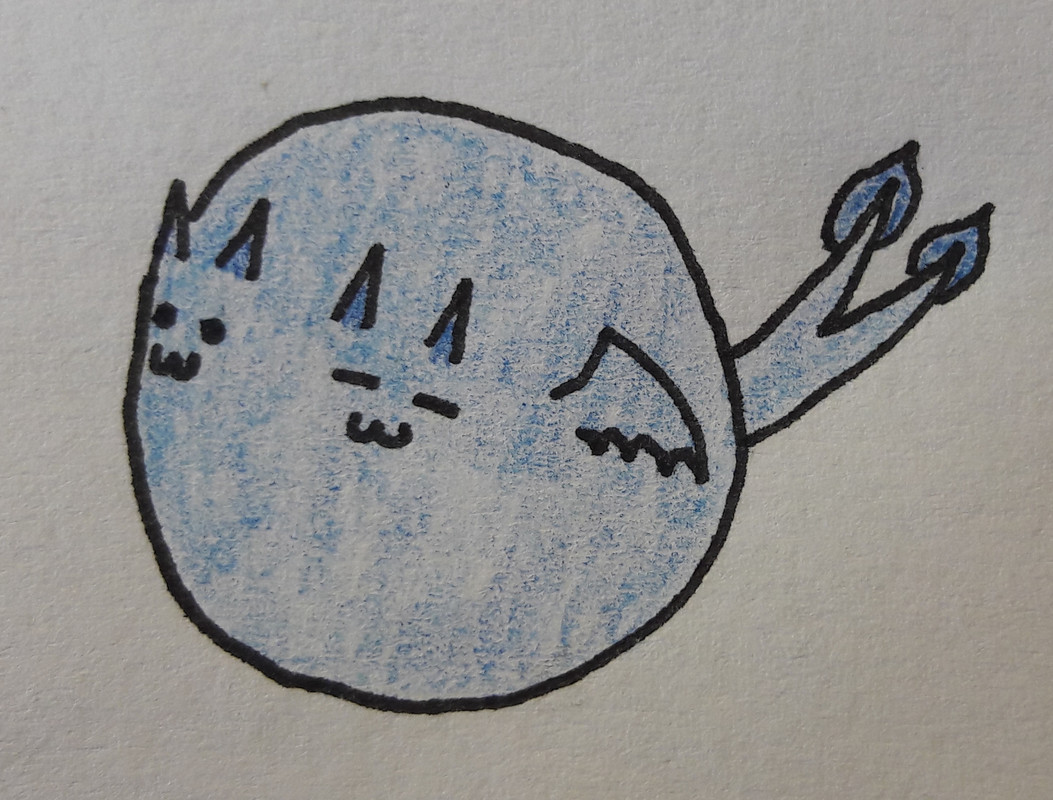 RiverAndConcrete by Zikta

Asura by AntroTyree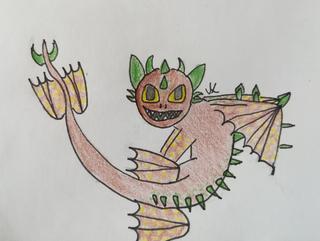 Sandstorm by XxXPurpleHolkingXxX


LiveWire by dogloven

LiveWire by AntroTyree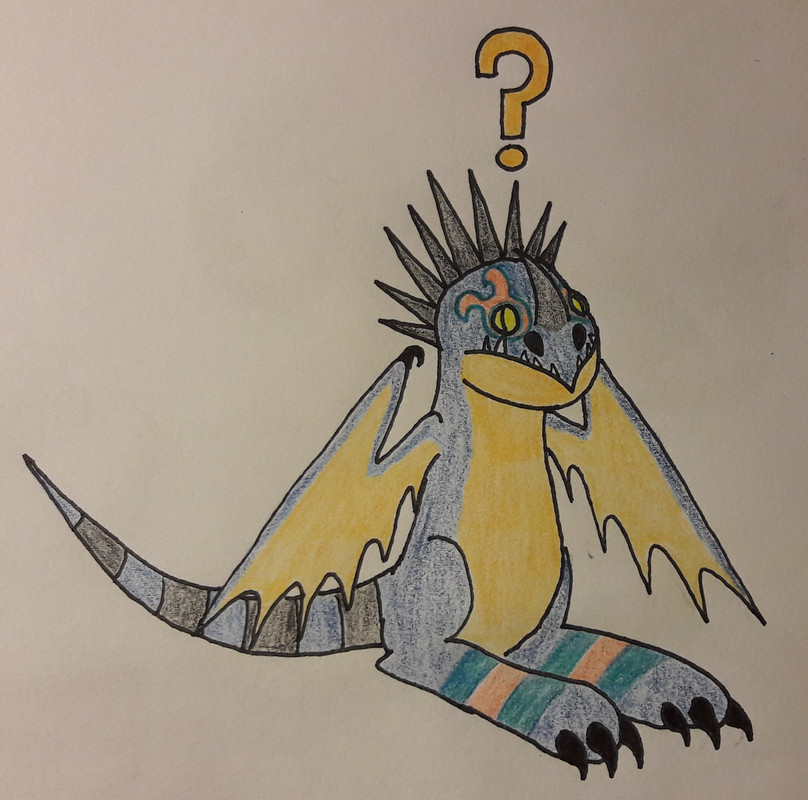 DeadWrong by Zikta



Sandstorm by Zikta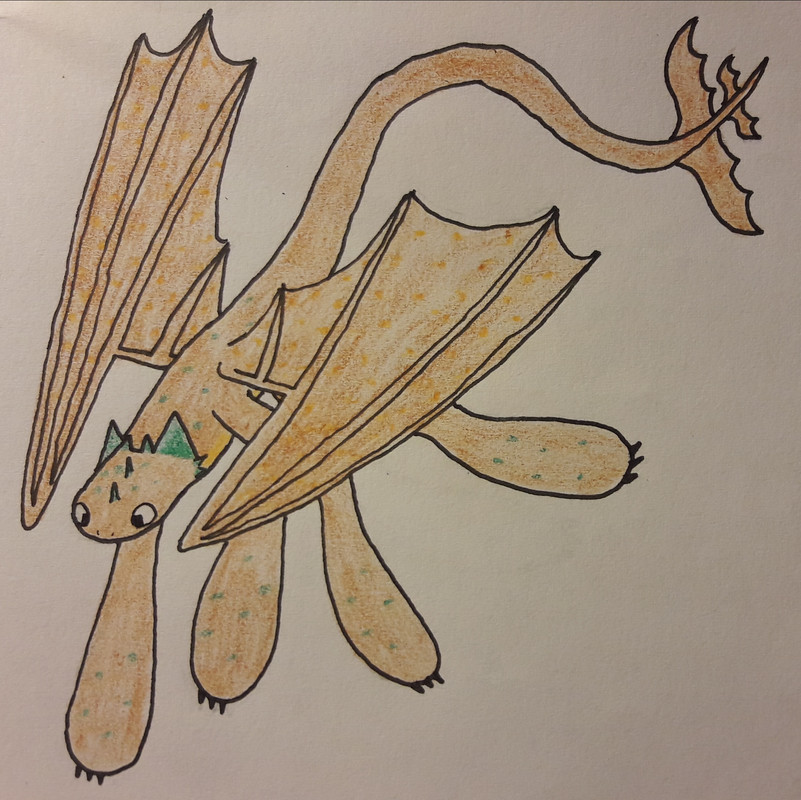 Sandstorm by Zikta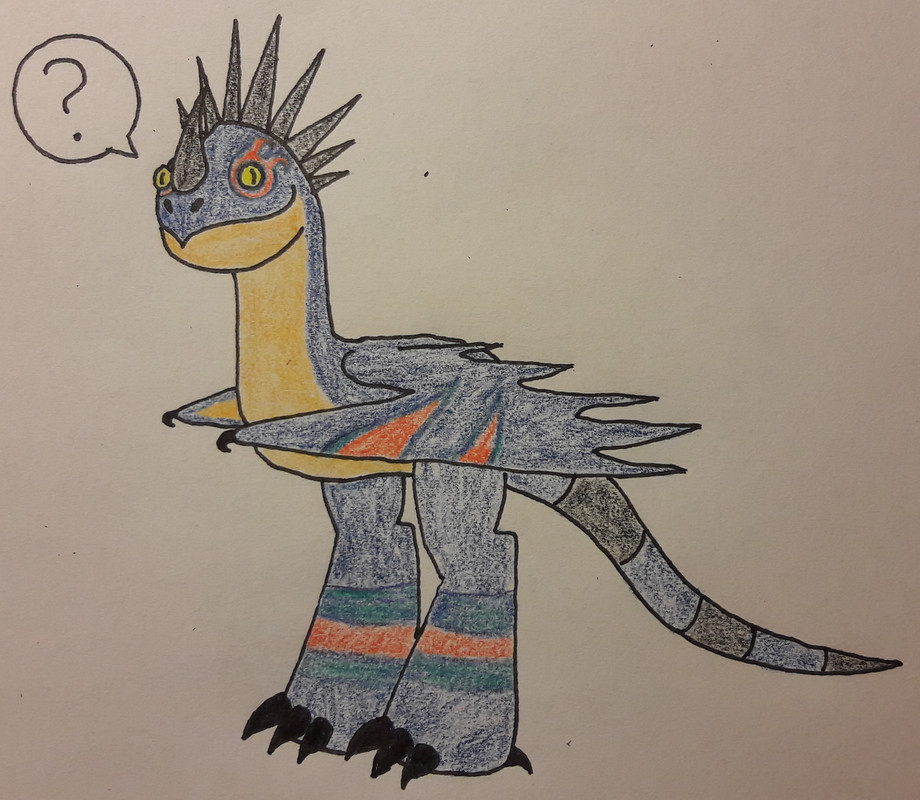 DeadWrong by Zikta

Tiger Baby, a female Night Fury adoptable; base by Wyndbain, colored by AntroTyree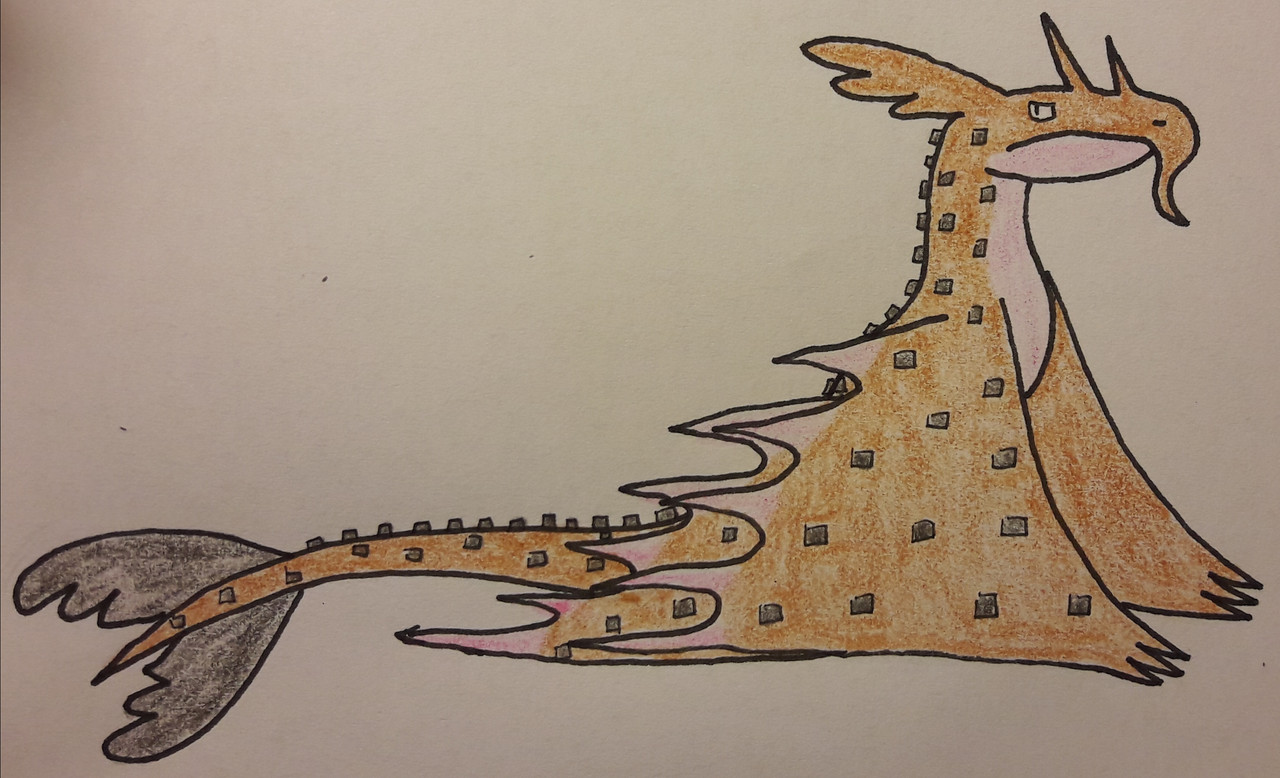 Primal Scream, a female Blazing Firemaw, adopted from Zikta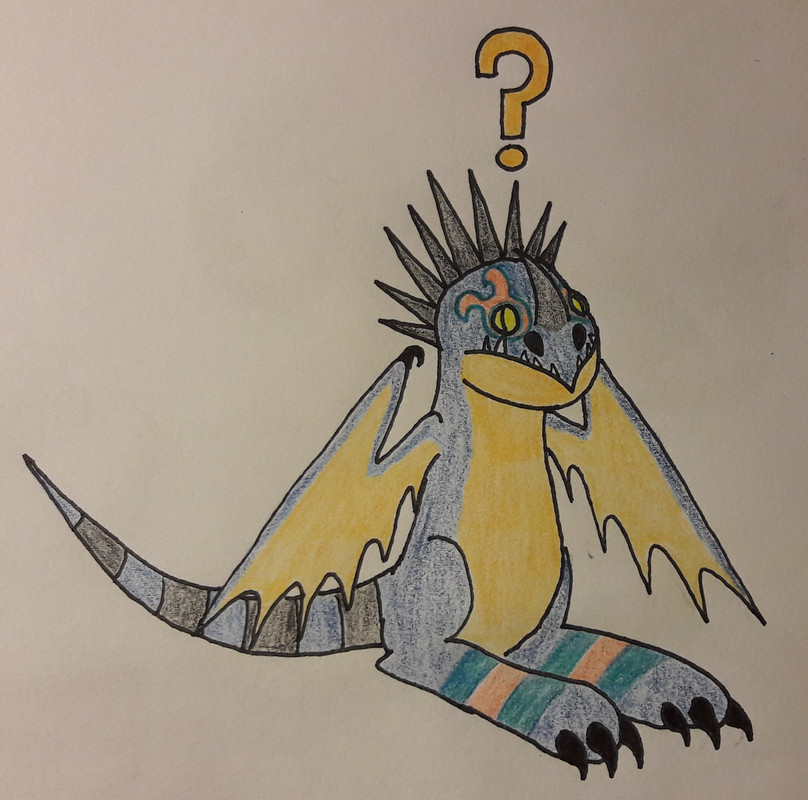 DeadWrong the philosoph by Zikta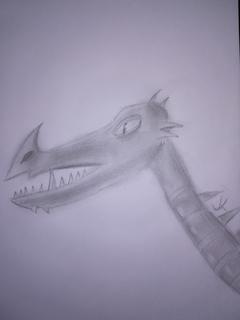 DehydratedCoyote by XxXPurpleHolkingXxX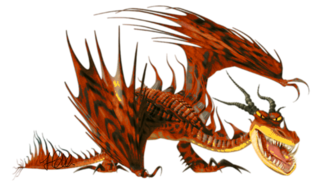 lightMyFire by XxXPurpleHolking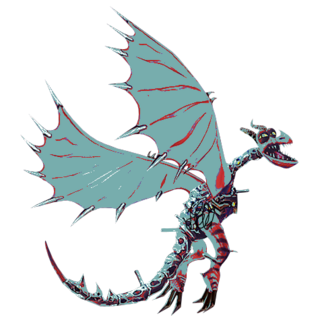 Asura by XxXPurpleHolking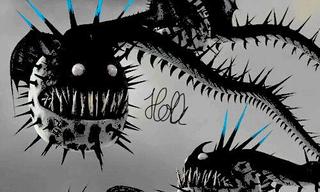 WhisperInTheDark


Sandstorm by XxXPurpleHolkingXxX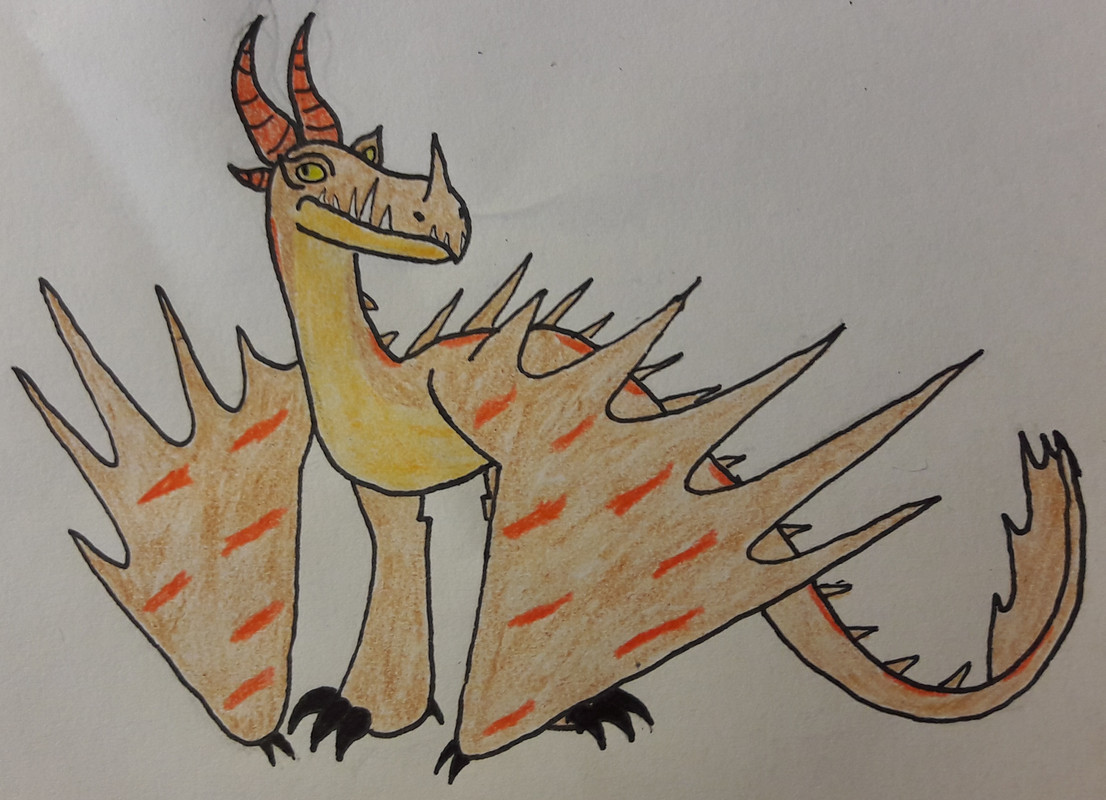 lightMyFire by Zikta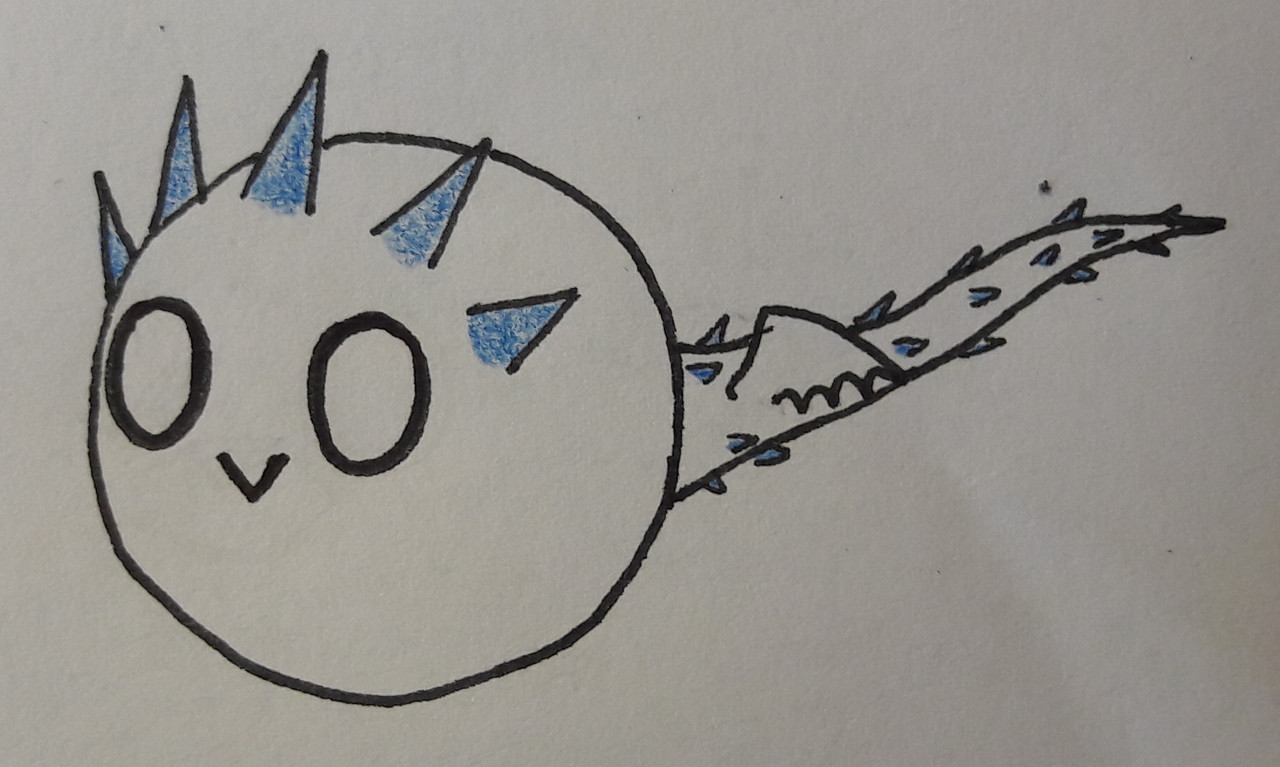 Megaphone after playing in the snow and becoming friends with the one and only psycho Boneknapper aka this happens when you fail to request the right colors by Zikta


my trumpet dragon Allamanda by ScaleFeatherz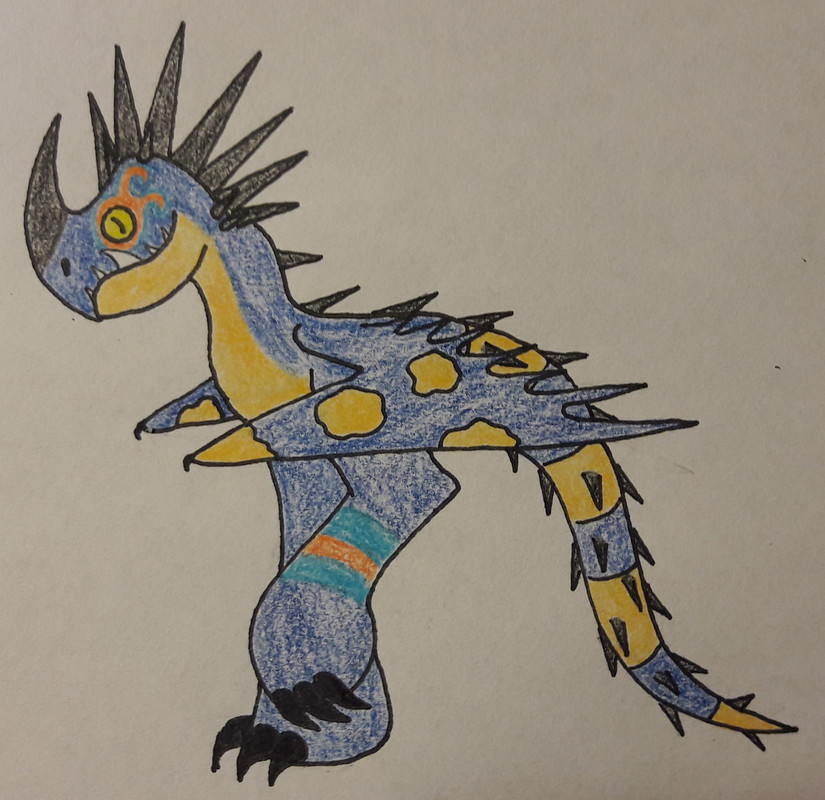 DeadWrong after becoming a titan wing by Zikta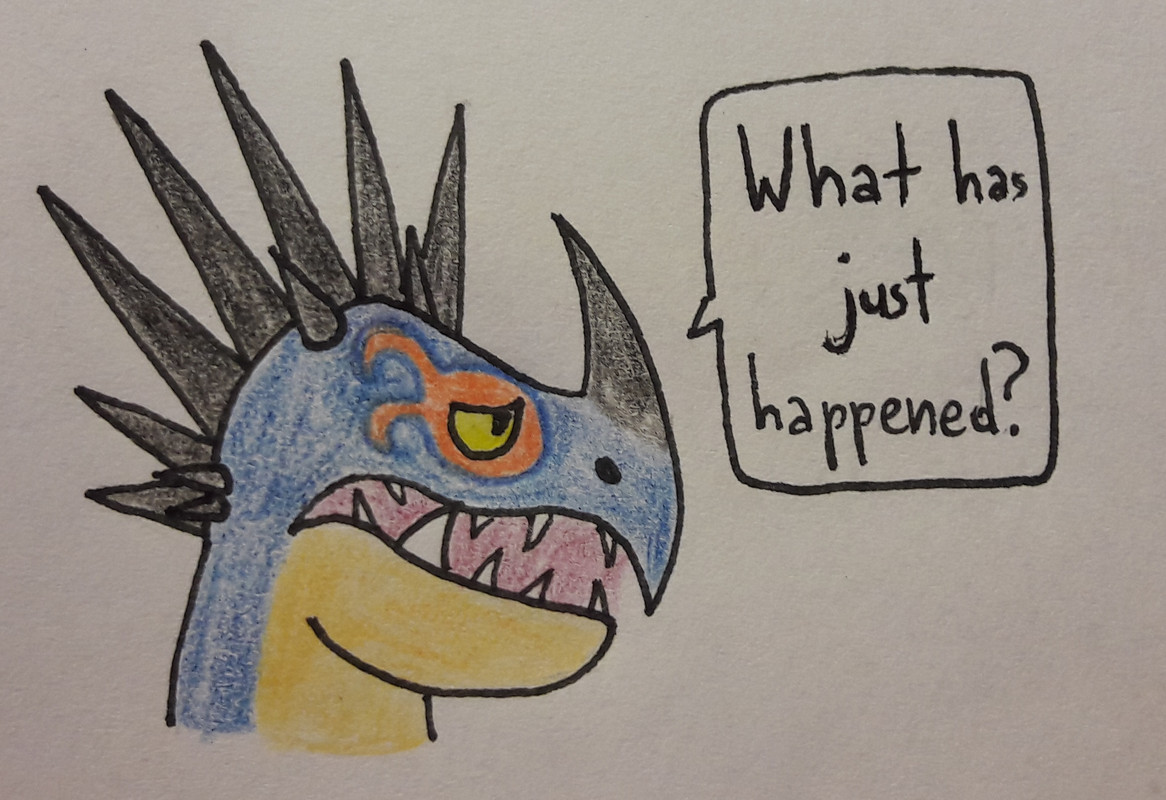 DeadWrong - maybe he has changed by Zikta

DeadWrong - but he will always remain the question marker by Zikta


the psycho Boneknapper and Nightrain by Zikta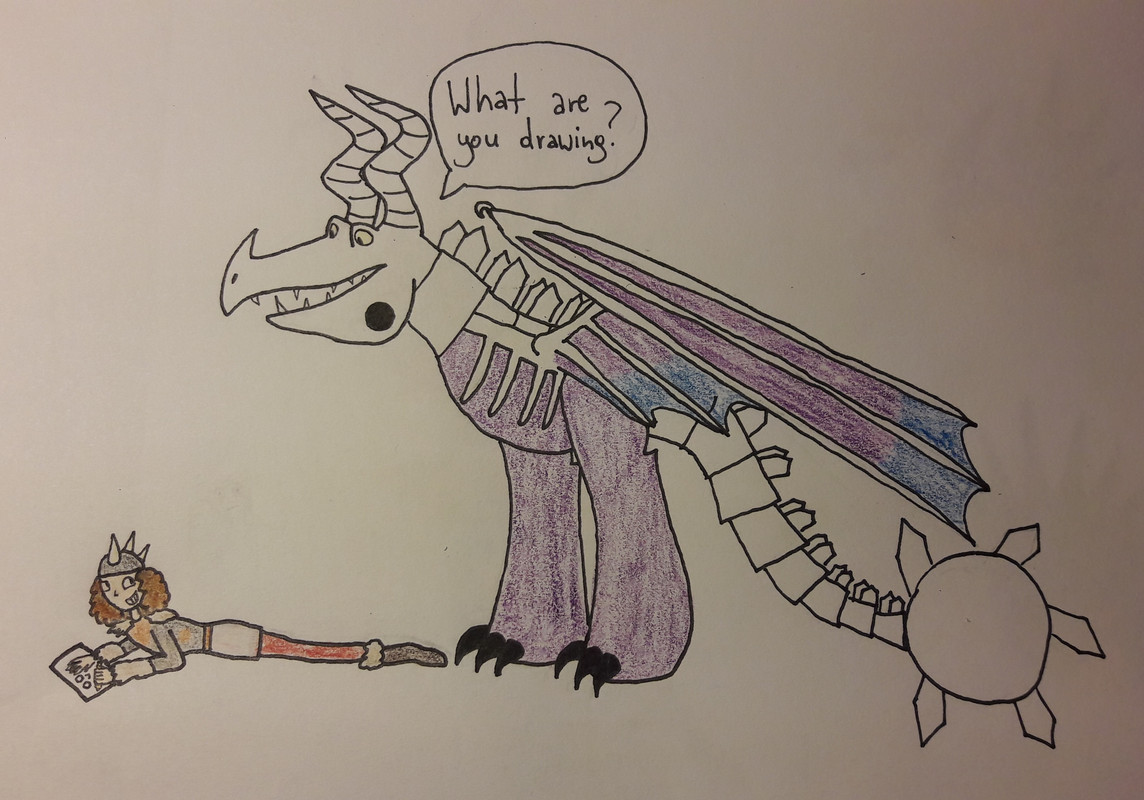 TBone and Nightrain by Zikta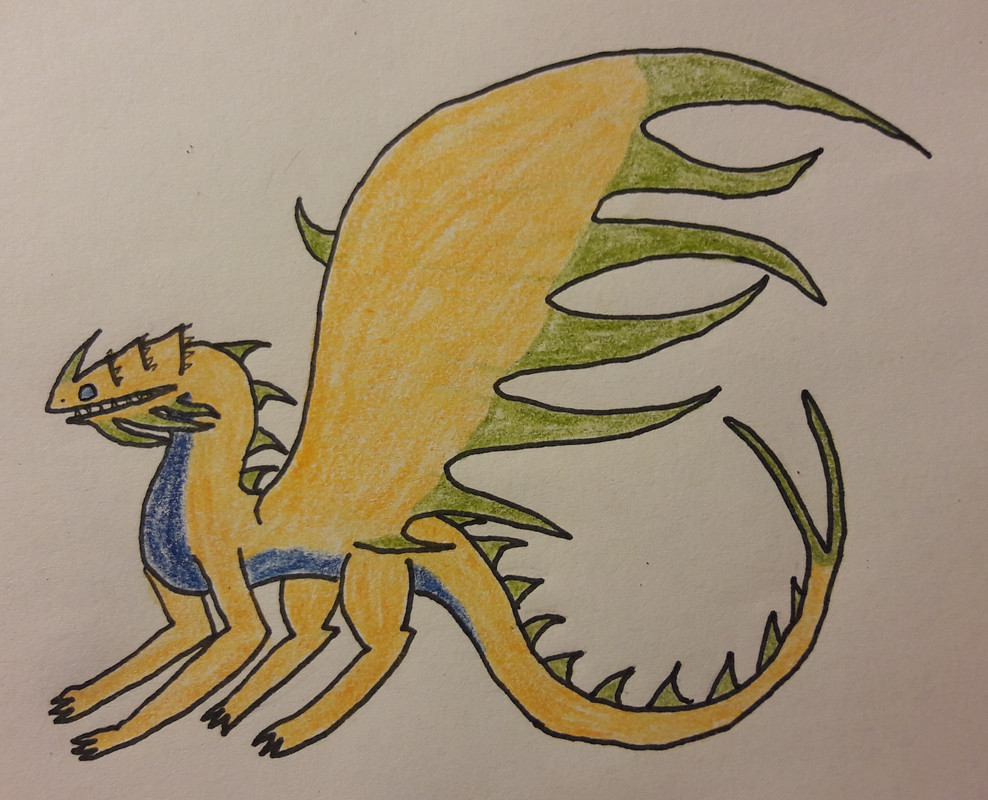 Lucid Dream, a Flightmare chosen and drawn by Zikta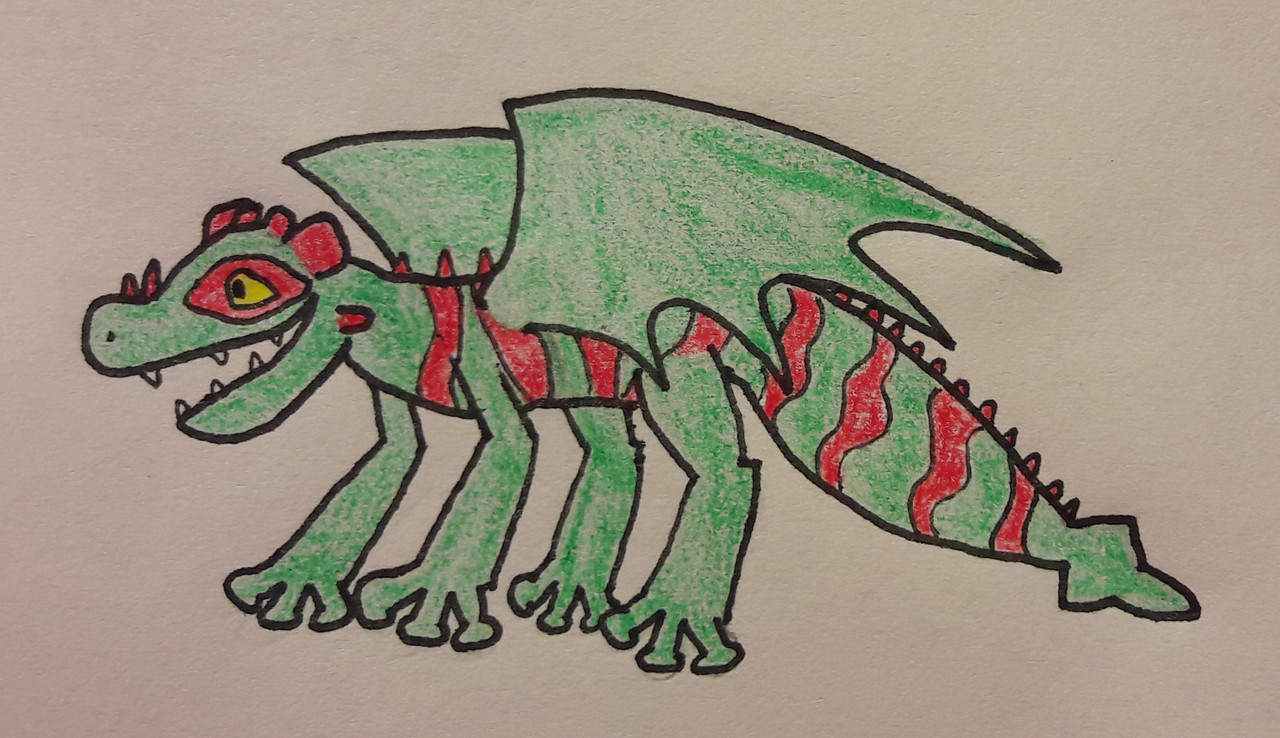 LiveWire by Zikta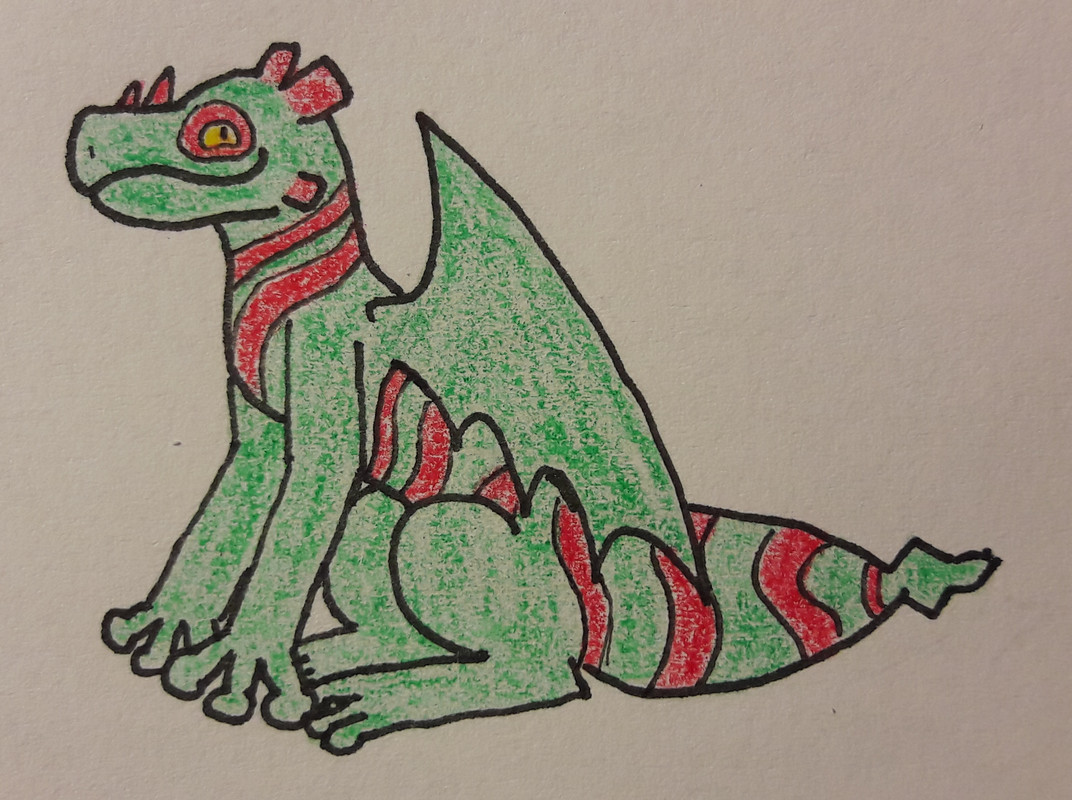 LiveWire by Zikta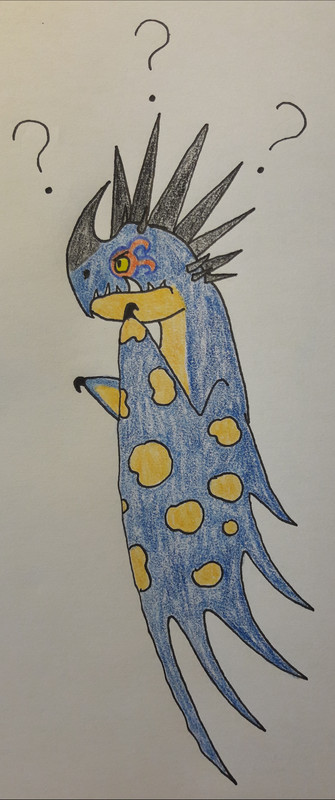 DeadWrong by Zikta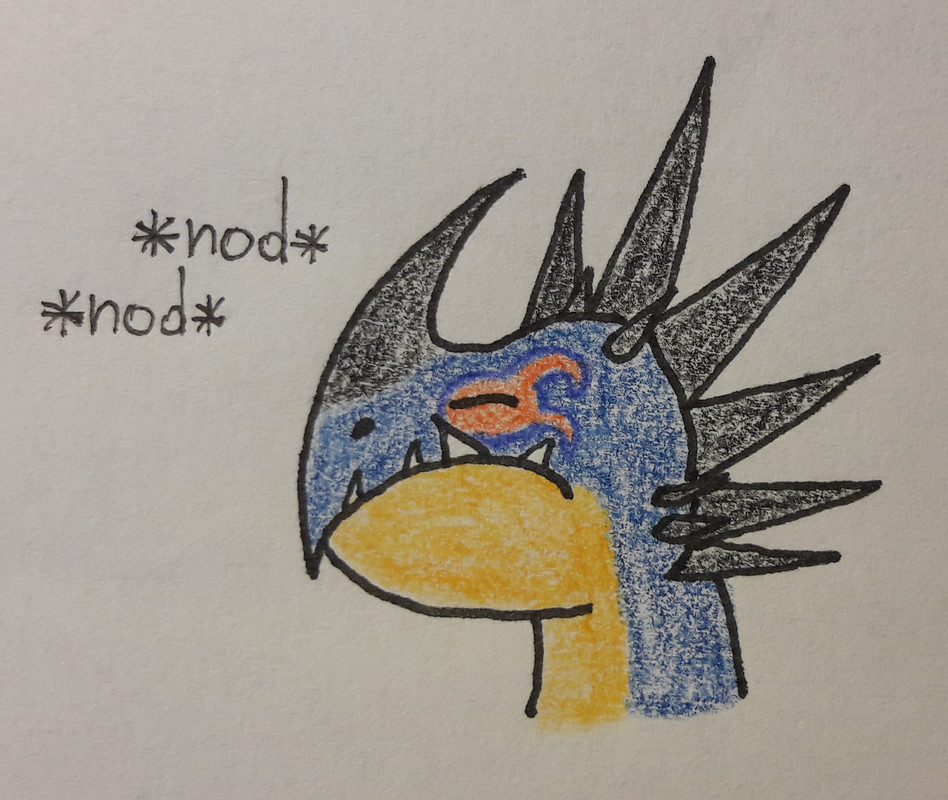 DeadWrong by Zikta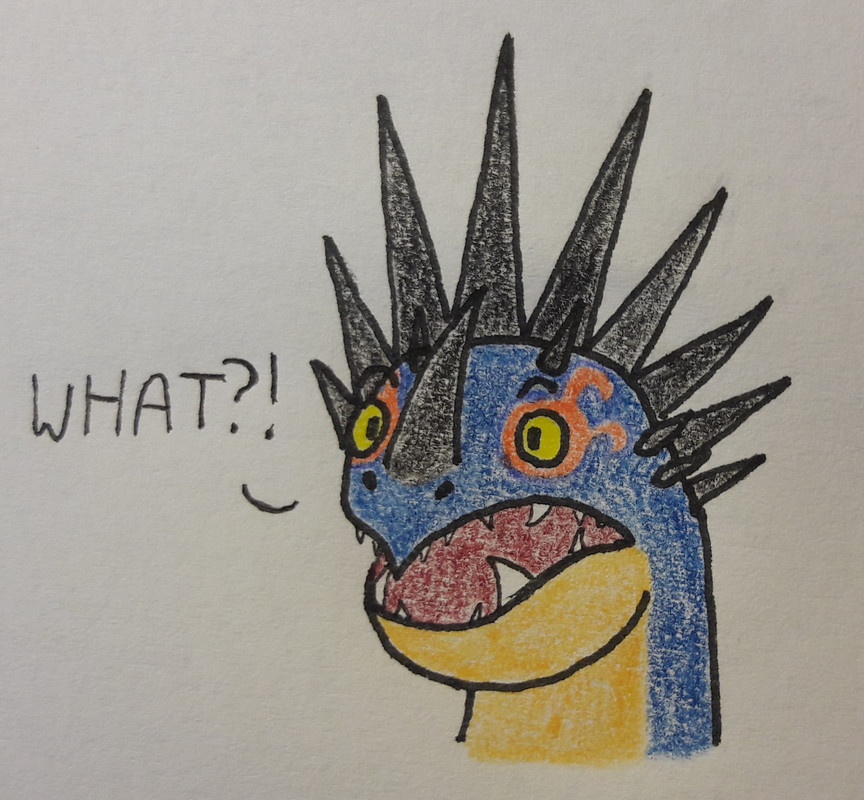 DeadWrong by Zikta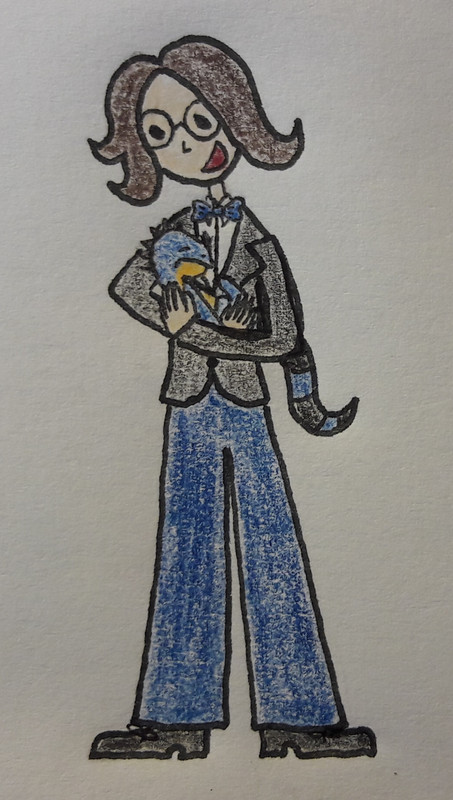 DeadWrong kidnapped by Zikta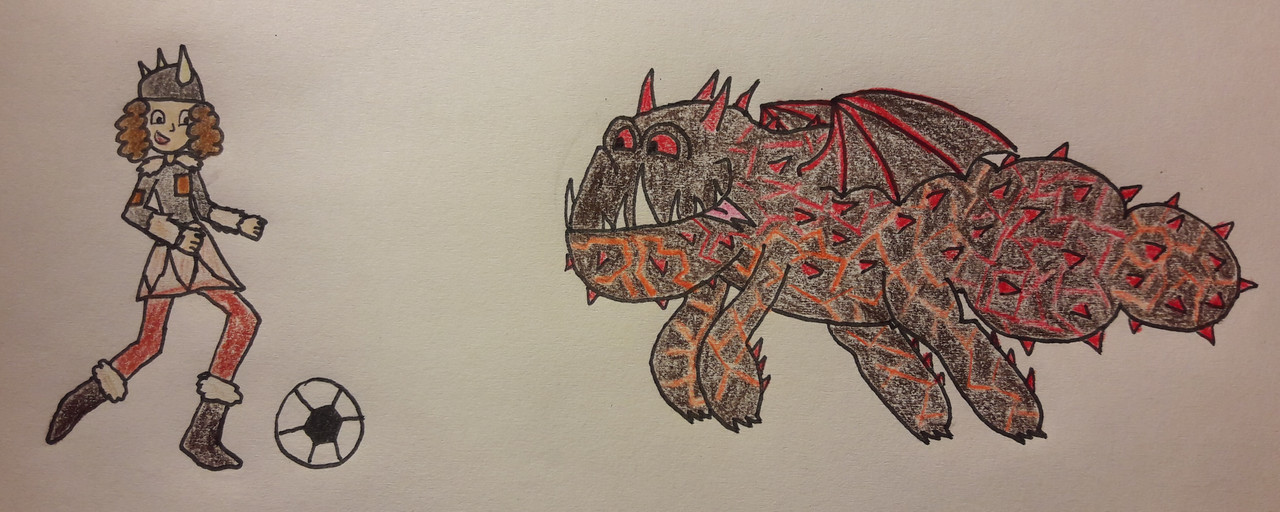 Nightrain playing with Zikta's Gronckle meteor (with helmet, just to be safe, a header is dangerous, you know)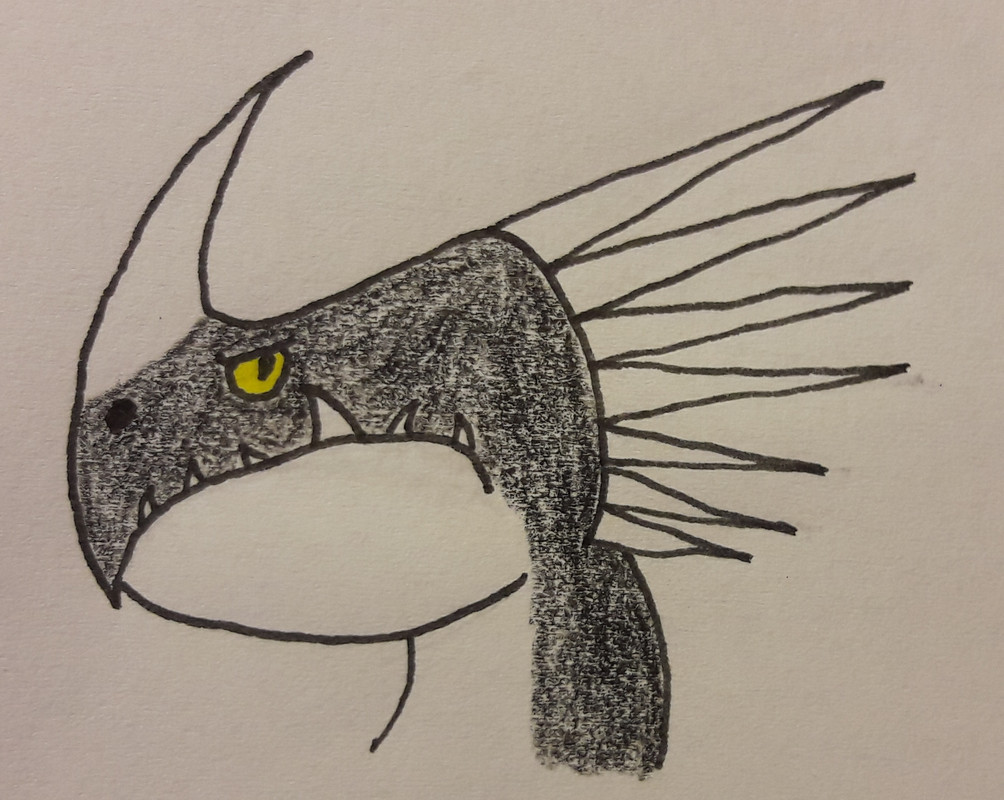 deadHorse by Zikta


my waterproof hairdryer dragon Siccy by TosiLohi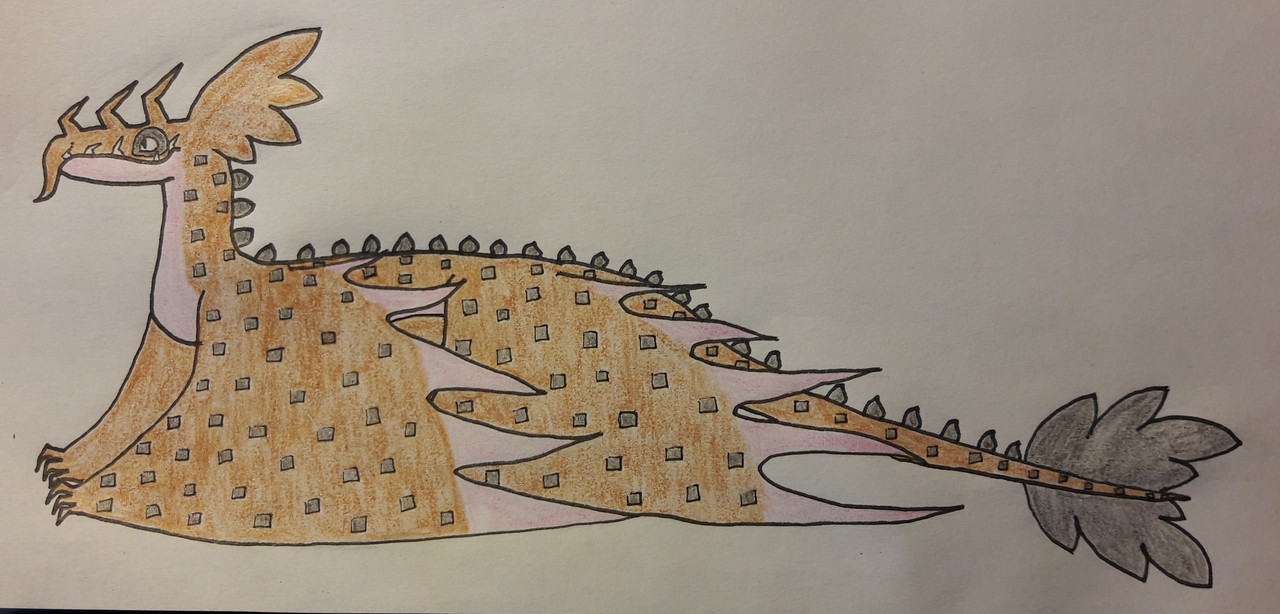 Primal Scream as Titan Wing by Zikta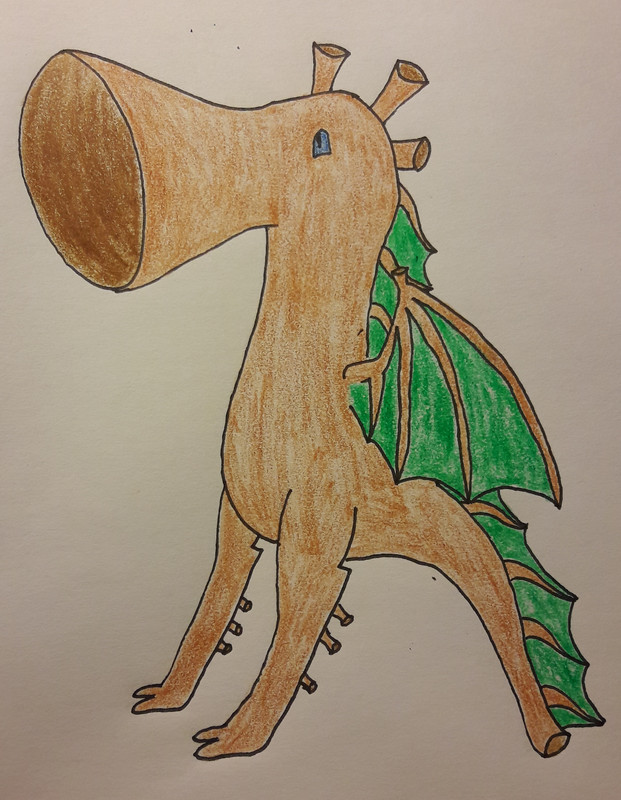 Siccy the titan wing waterproof hairdryer dragon by Zikta



Allamanda the titan wing trumpet dragon by Zikta


Edit of Emperor Scorpion by Zeezur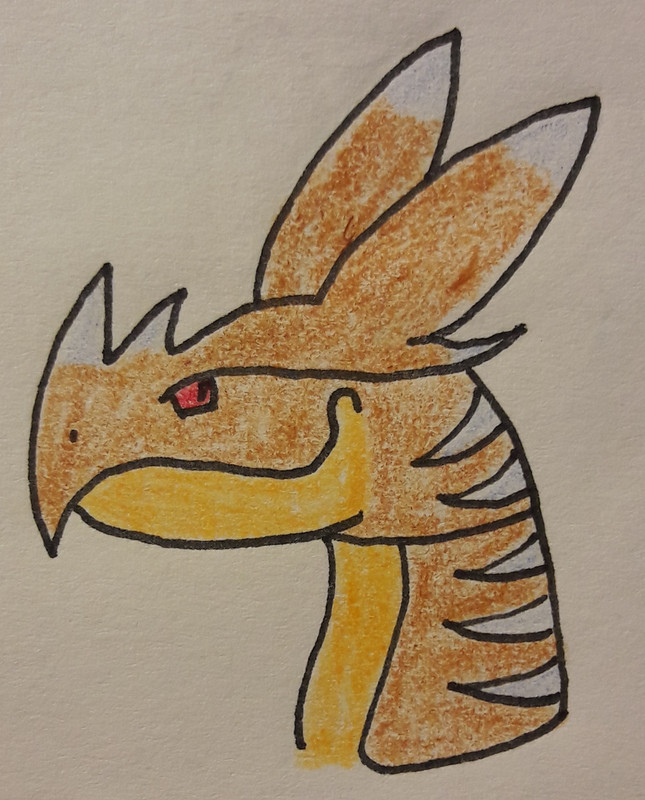 Emperor Scorpion by Zikta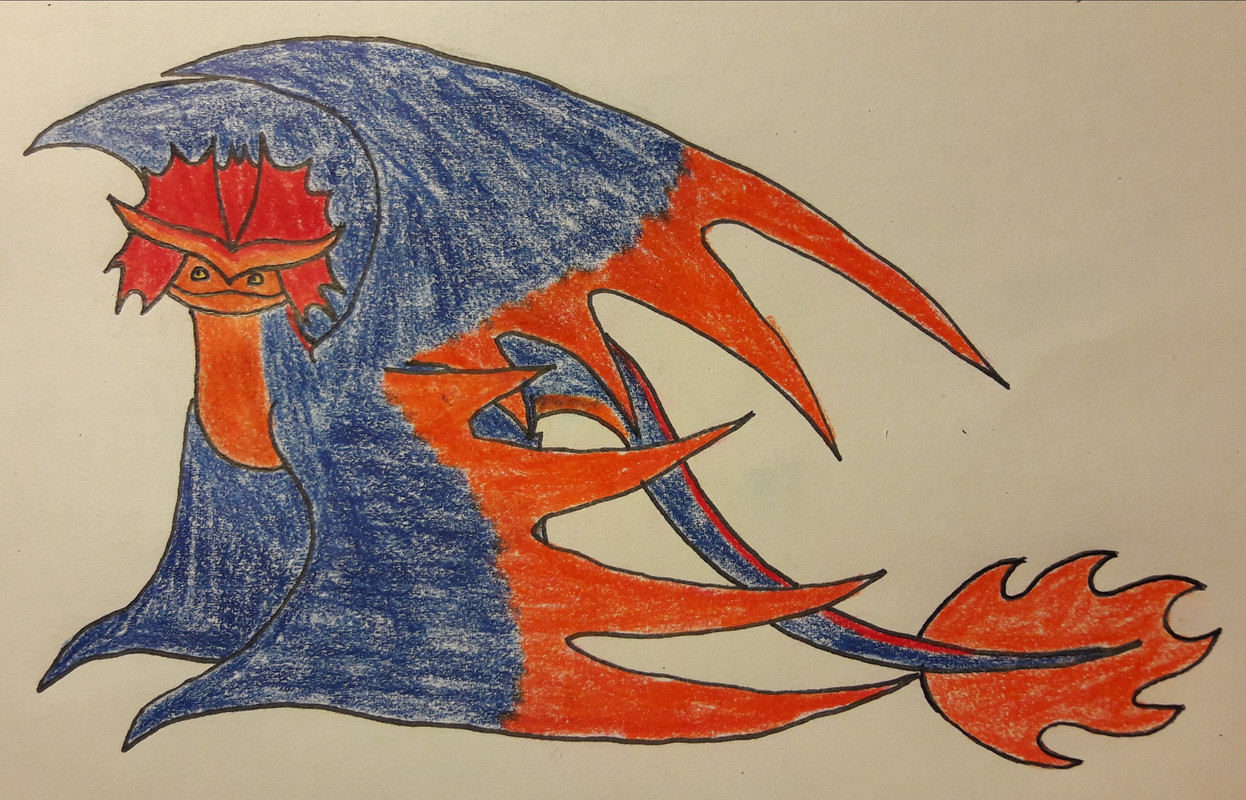 Easter Fire by Zikta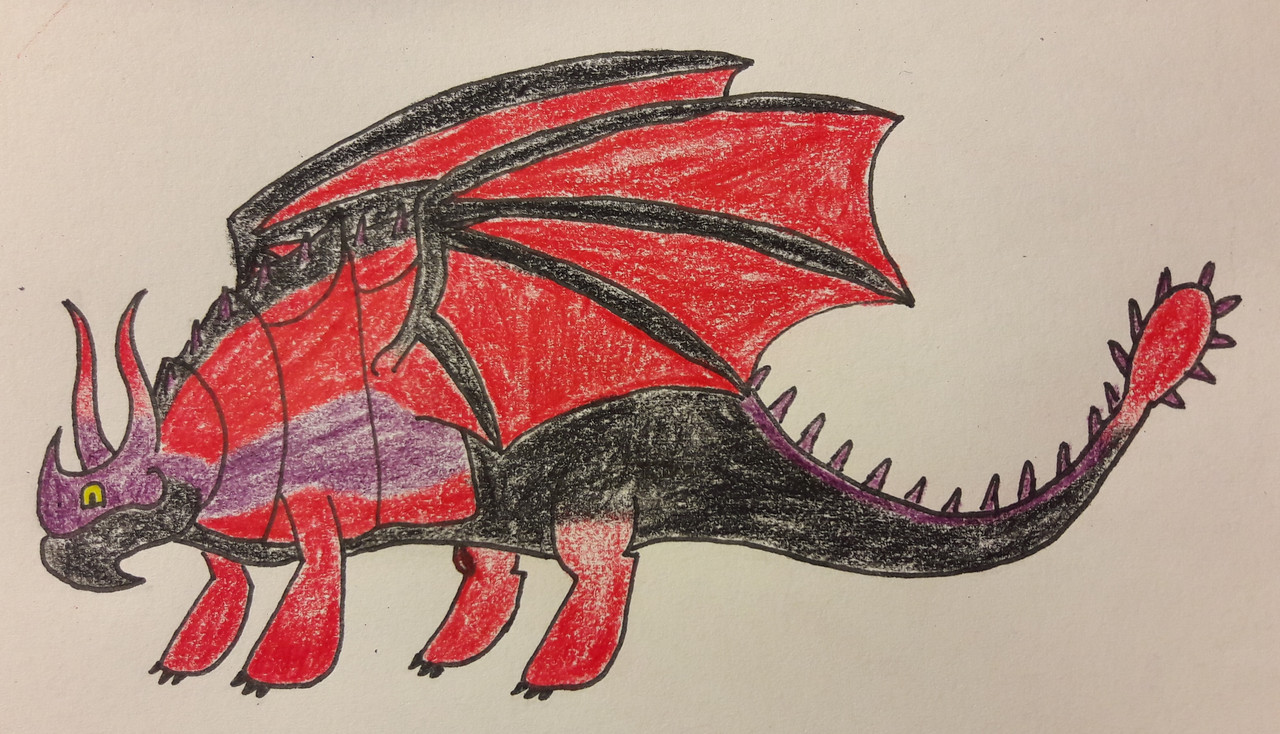 Fab One by Zikta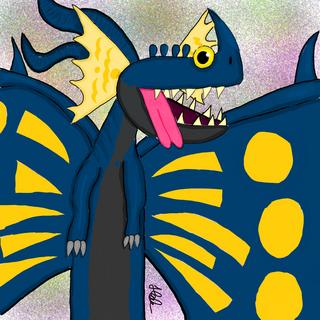 KillerOnTheRoad by XxXPurpleHolkingXxX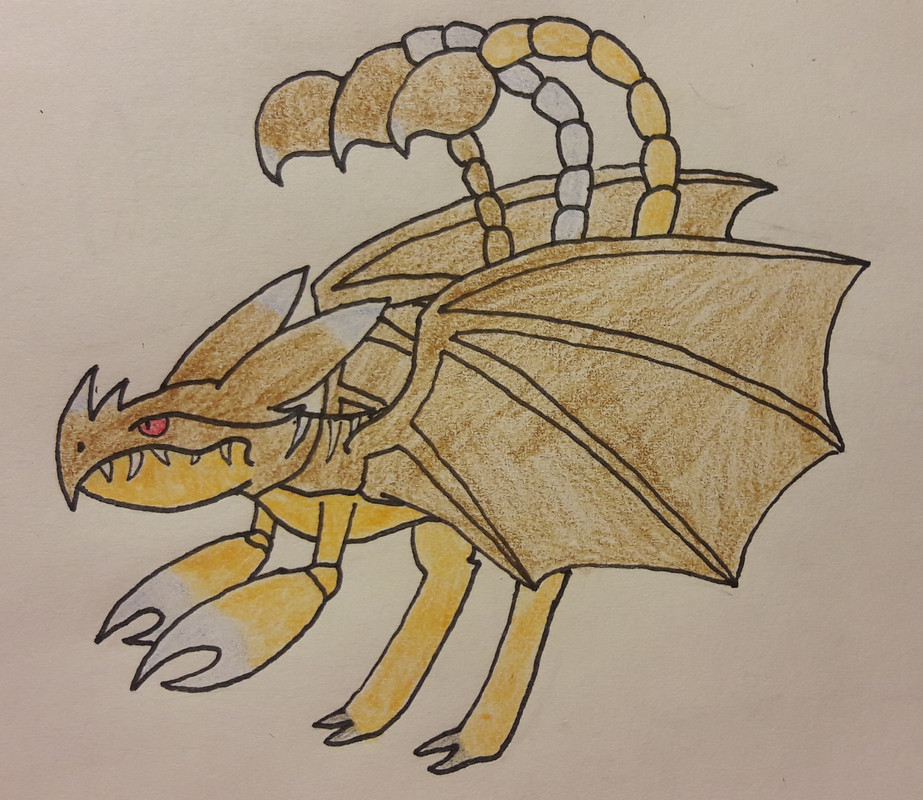 Emperor Scorpion by Zikta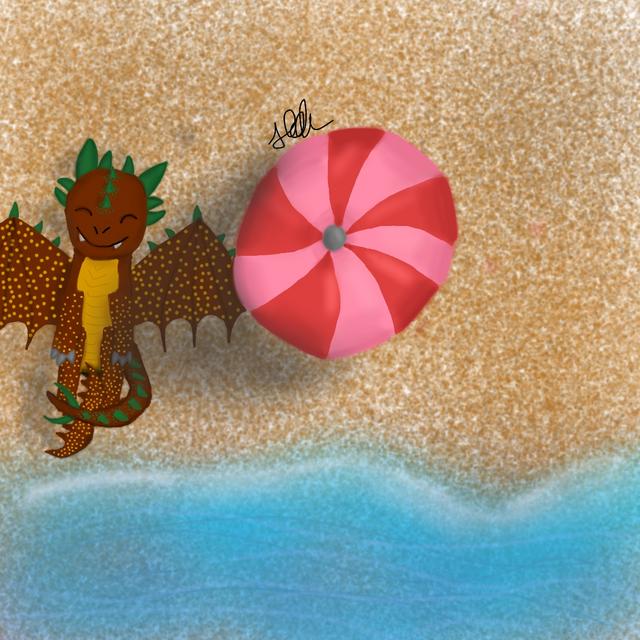 Sandstorm sunbathing by XxXPurpleHolkingXxX


DeadWrong by XxSilver.NightxX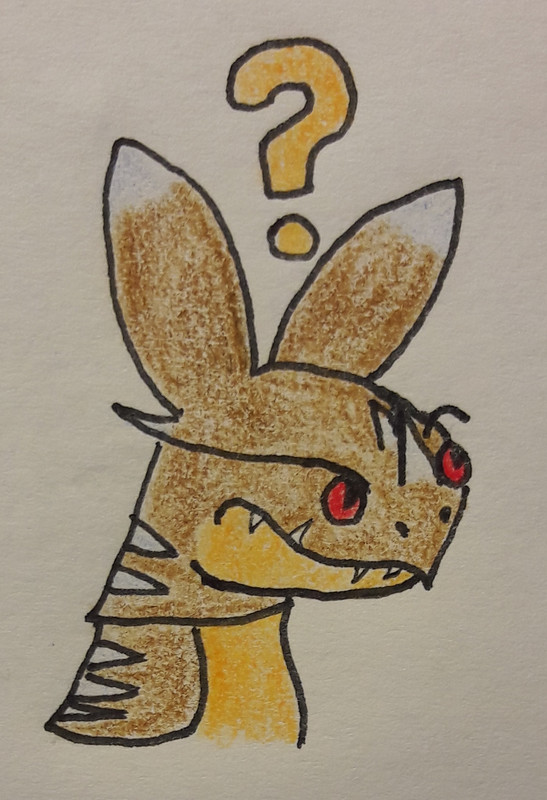 Emperor Scorpion by Zikta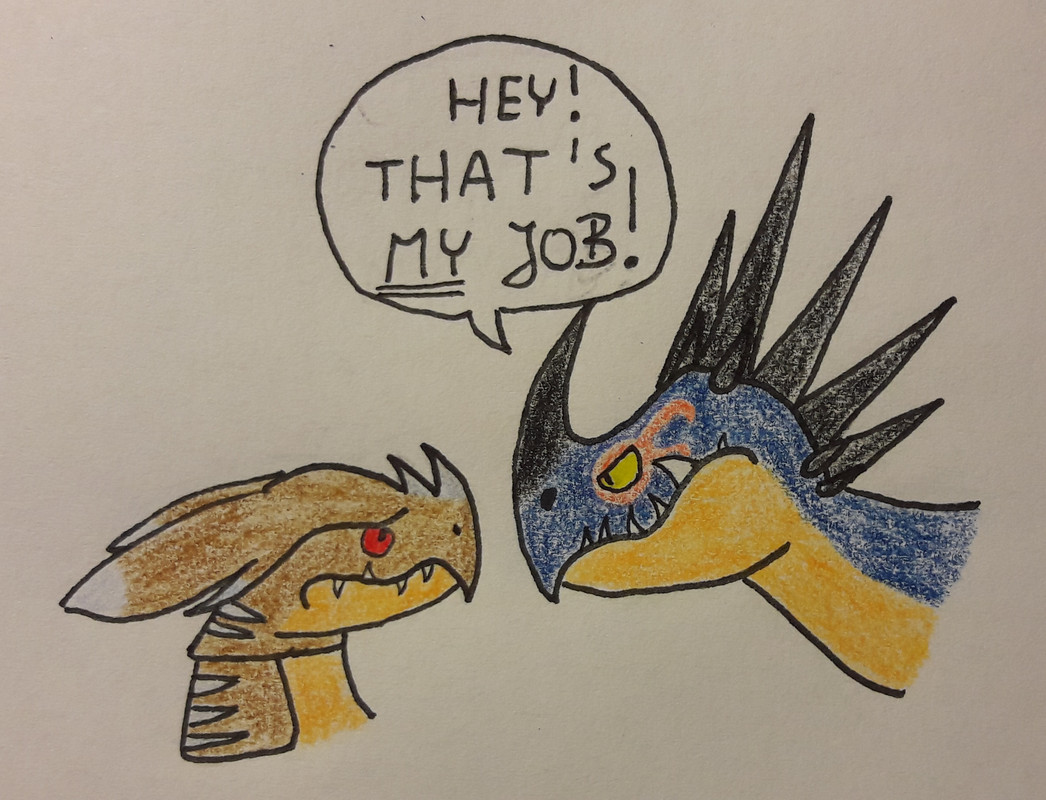 Emperor Scorpion and DeadWrong by Zikta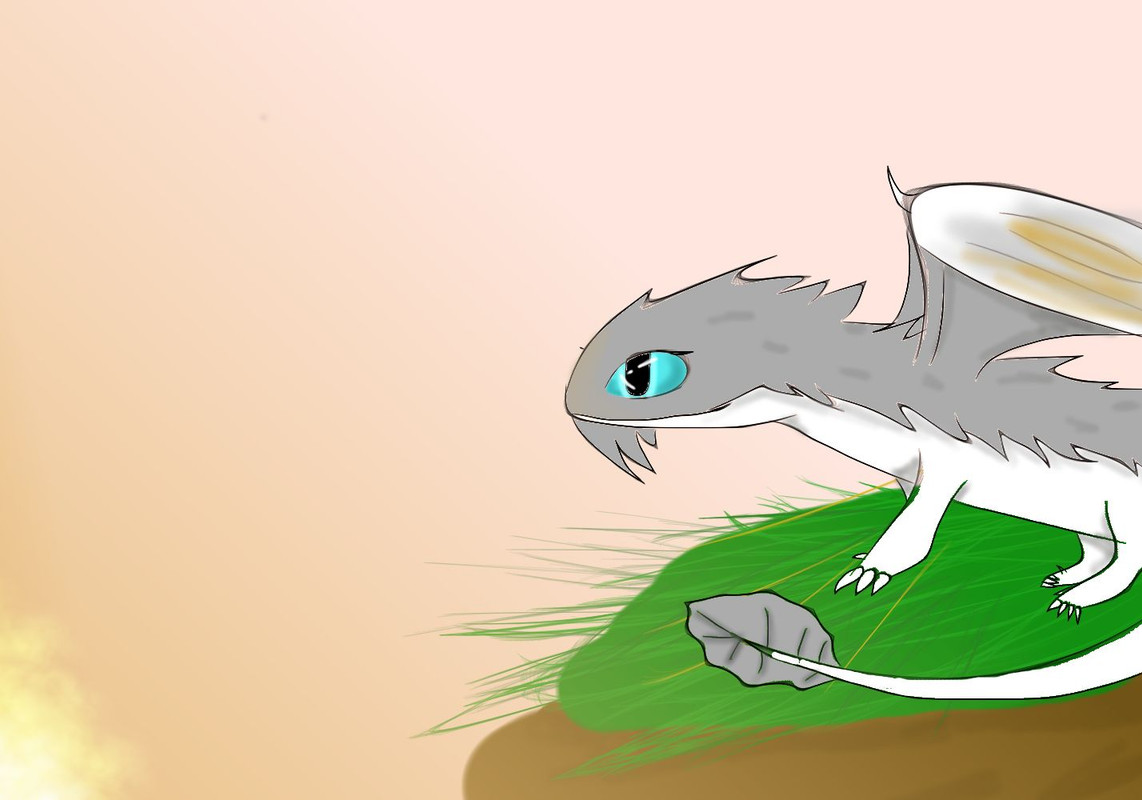 Nubecula Pulverea the Woolly Howl, chosen and made by RagingNature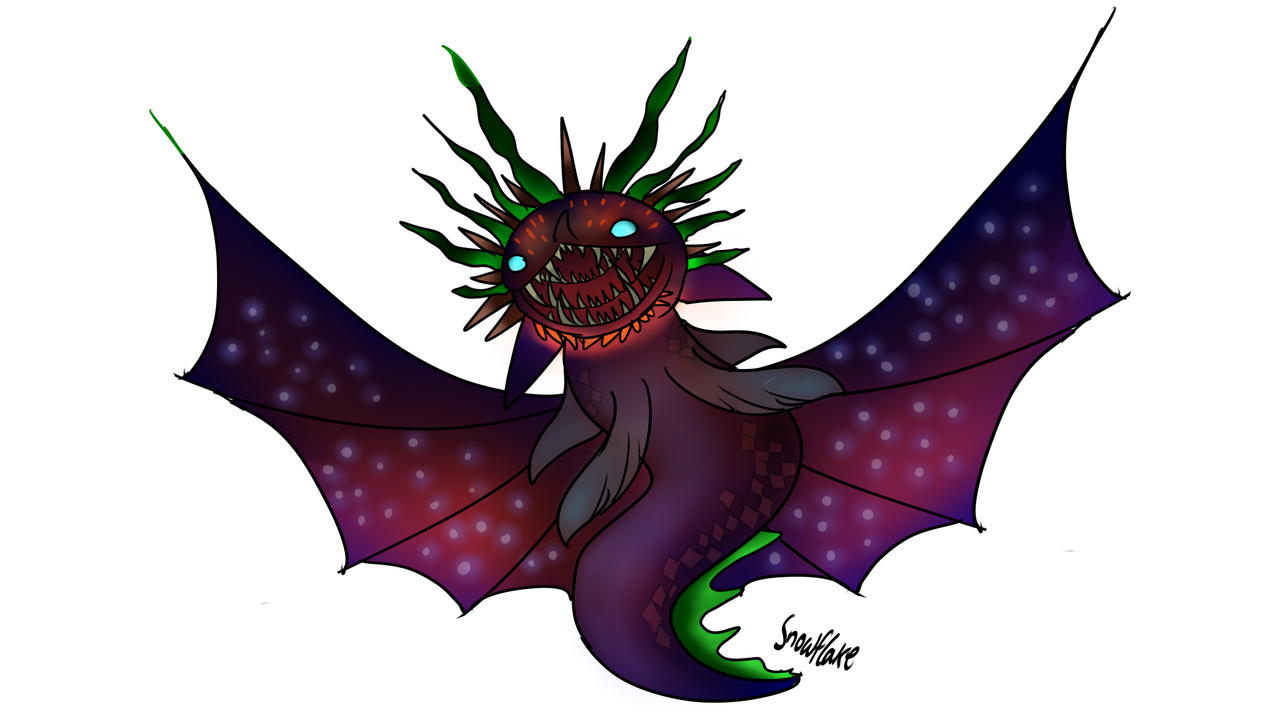 Piscatora Spinata, a Whispering Glider by snowflake12298


Nubes Gravis, a male Artillery Wyvern by Wildvanity


Emperor Scorpion by Kasanelover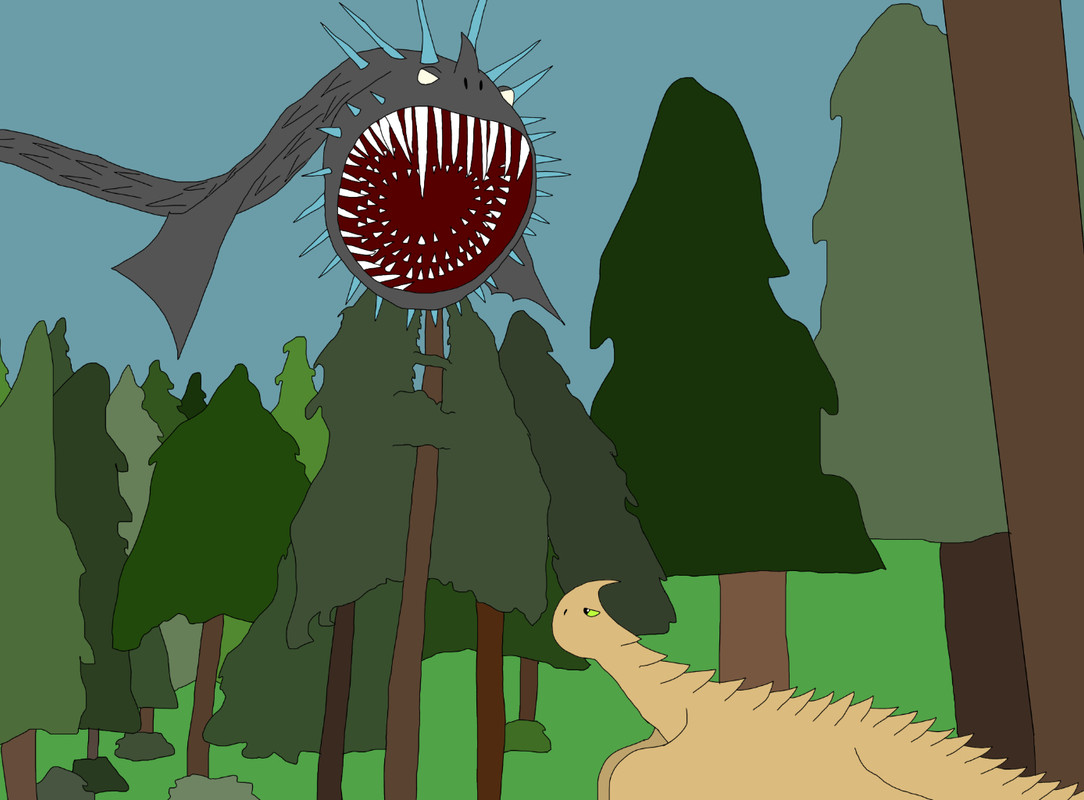 WhisperInTheDark and Sweetchbladeknives by piggyxl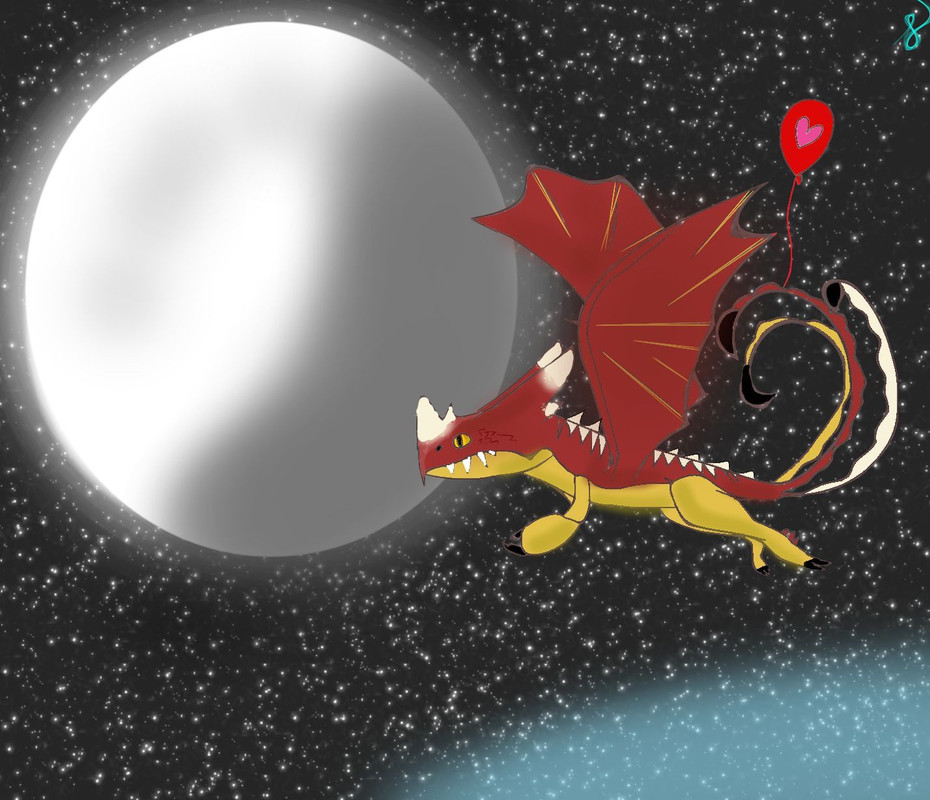 Emperor Scorpion by RoaringOrigins


Tiger Baby by ELSA II



Mudhoney and Firework by Zikta


Marinecutter by Madoka Miyazono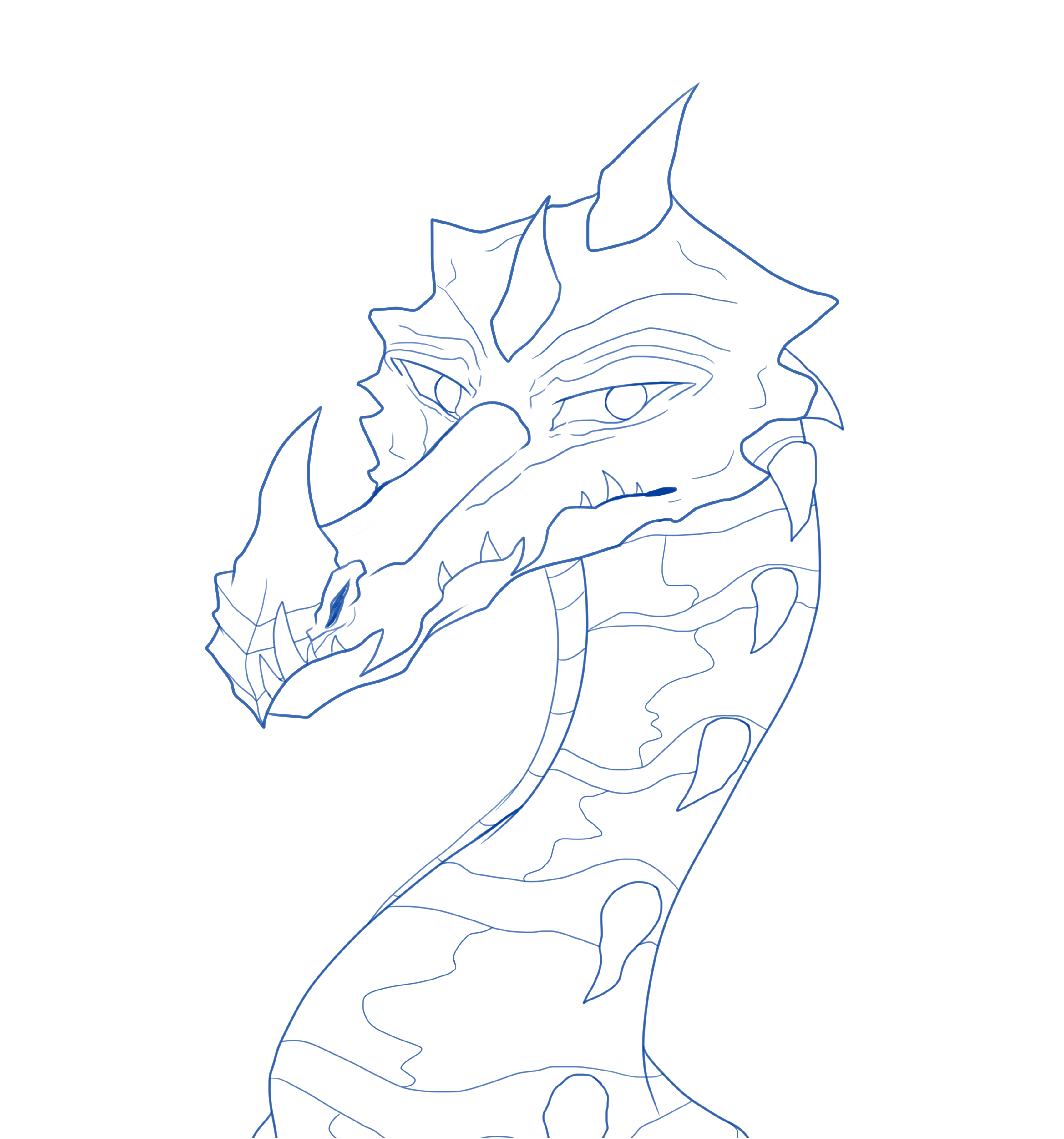 DehydratedCoyote by Fireflash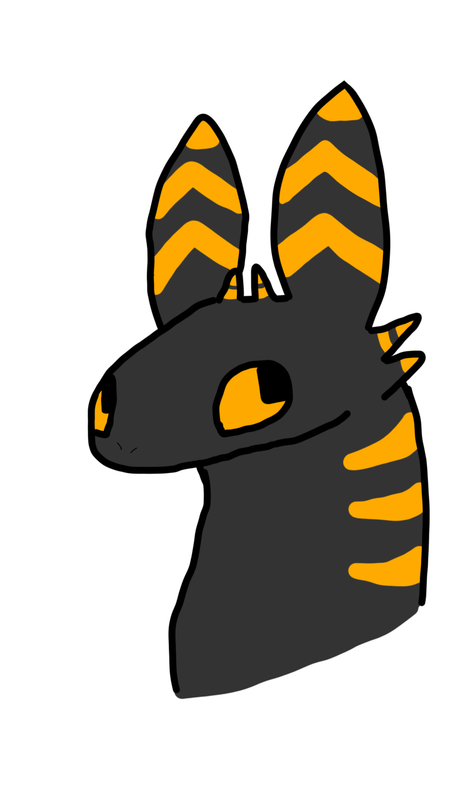 Tiger Baby by Zikta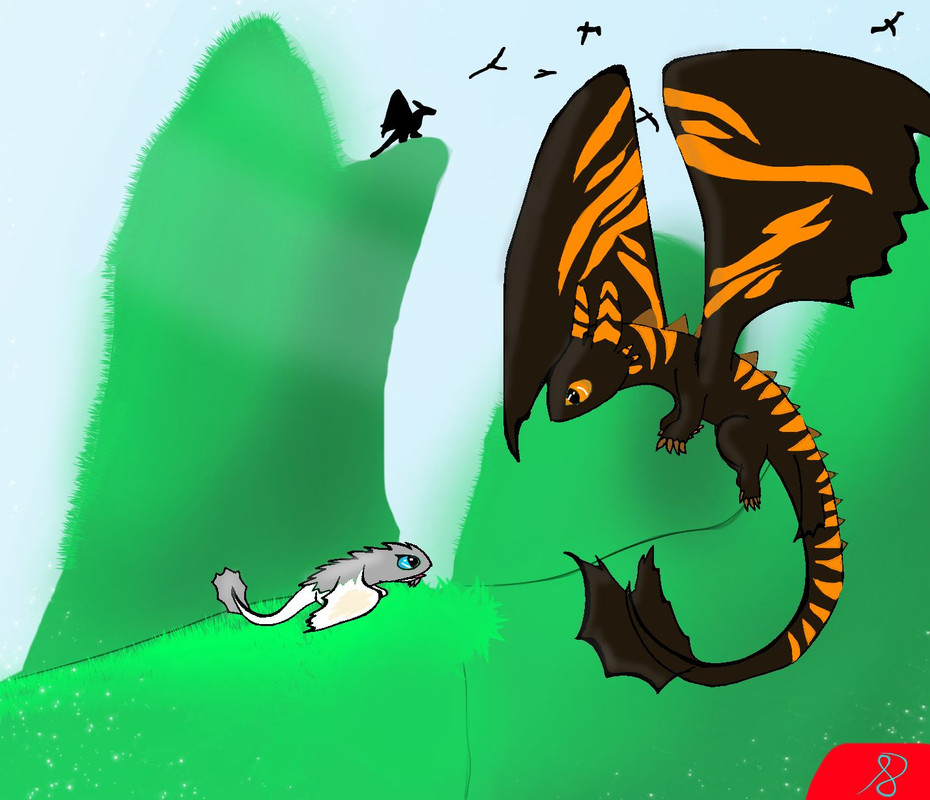 Nubecula Pulverea and Tiger Baby meeting for the first time by RoaringOrigins


Dragon Cannonball by RedHoodJason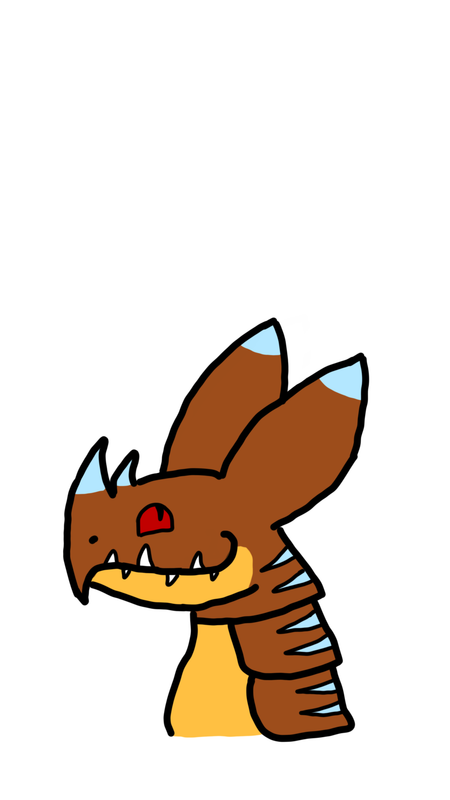 Emperor Scorpion by Zikta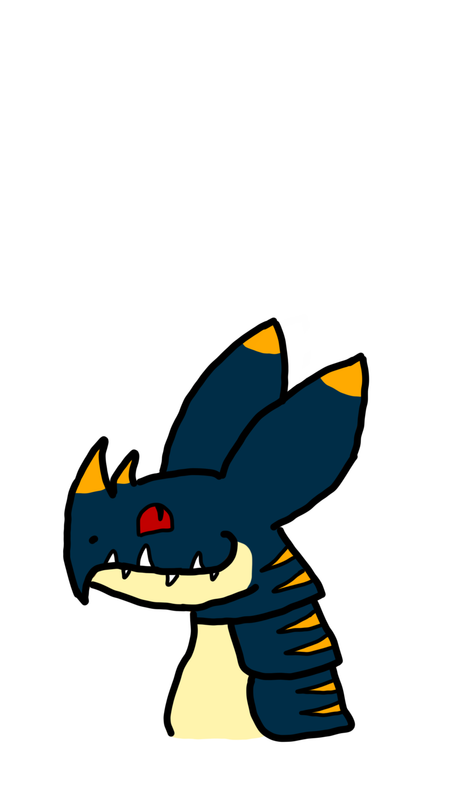 DemonStinger by Zikta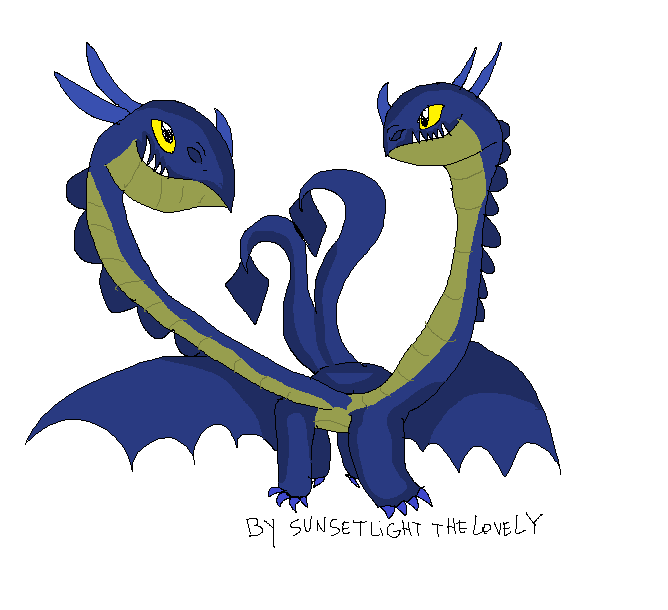 Quatsch und Tratsch by sunsetlightthelovely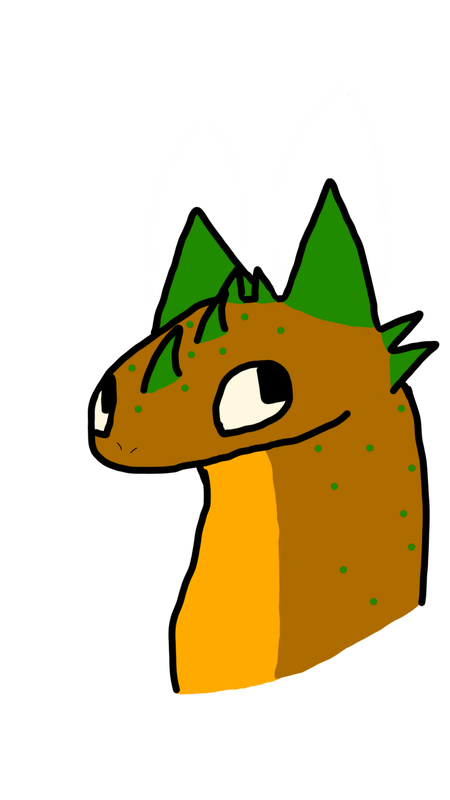 Sandstorm by Zikta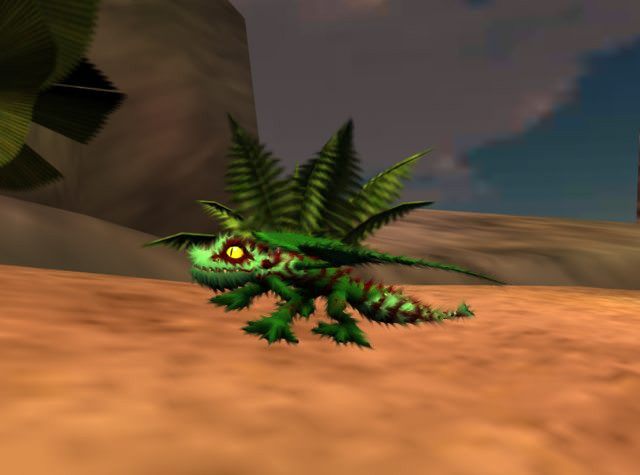 liveWire the cactus by HoneyCloudy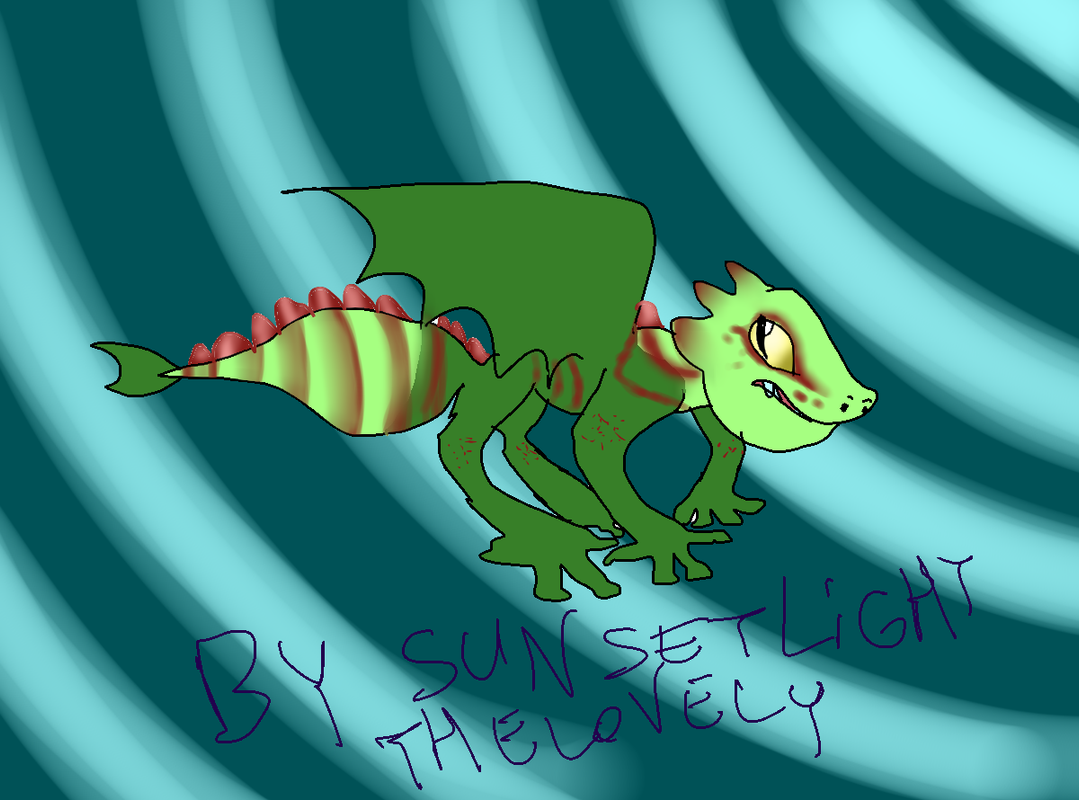 liveWire by sunsetlightthelovely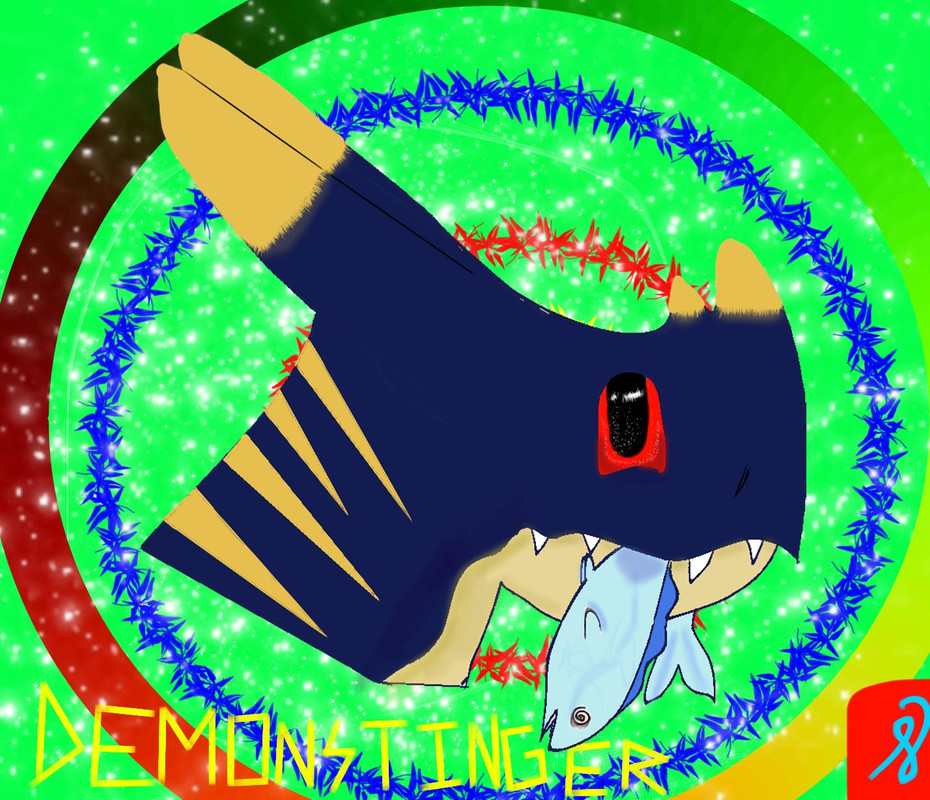 cute DemonStinger and a cute fish by RoaringOrigins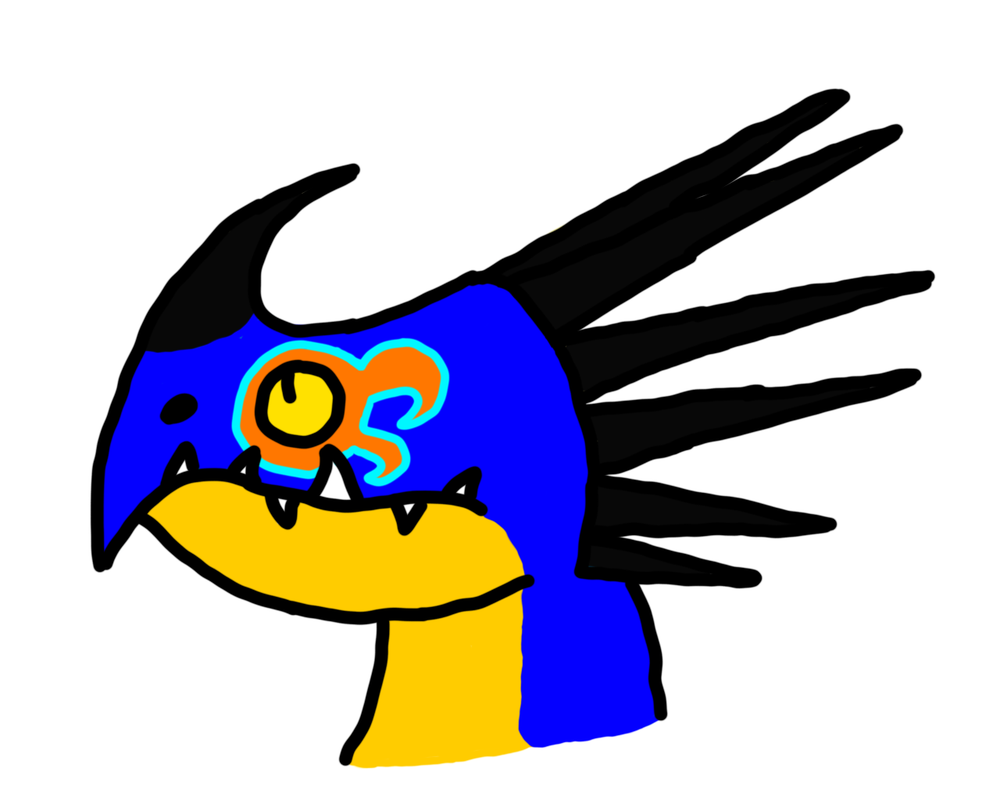 DeadWrong by Zikta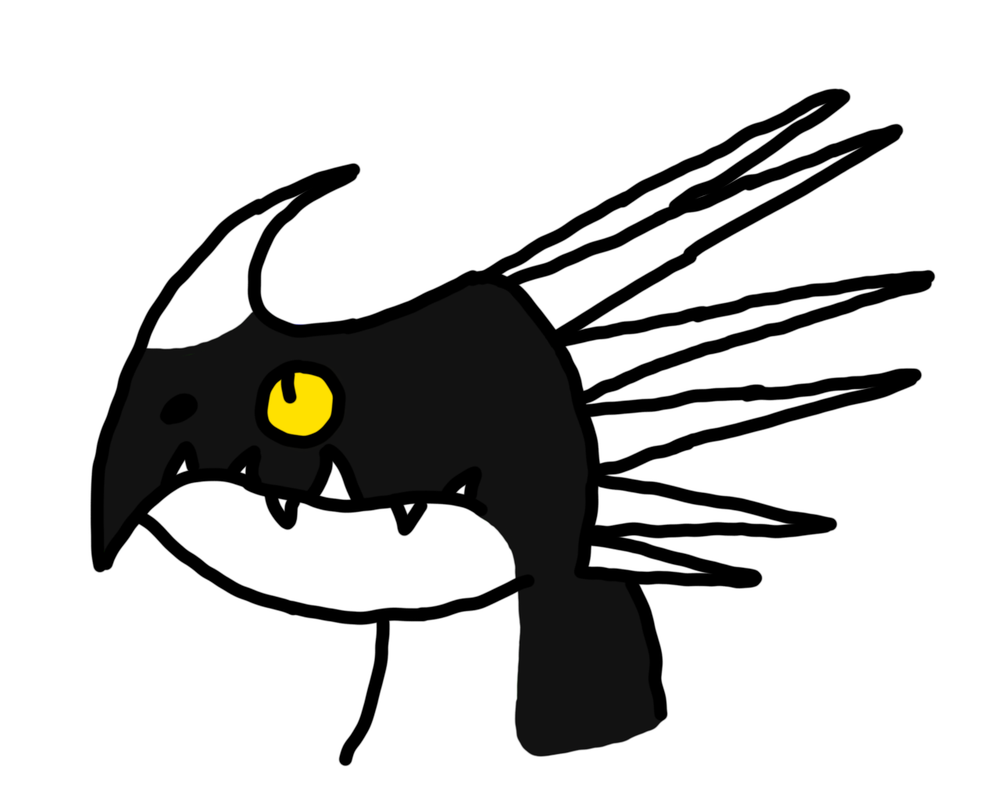 deadHorse by Zikta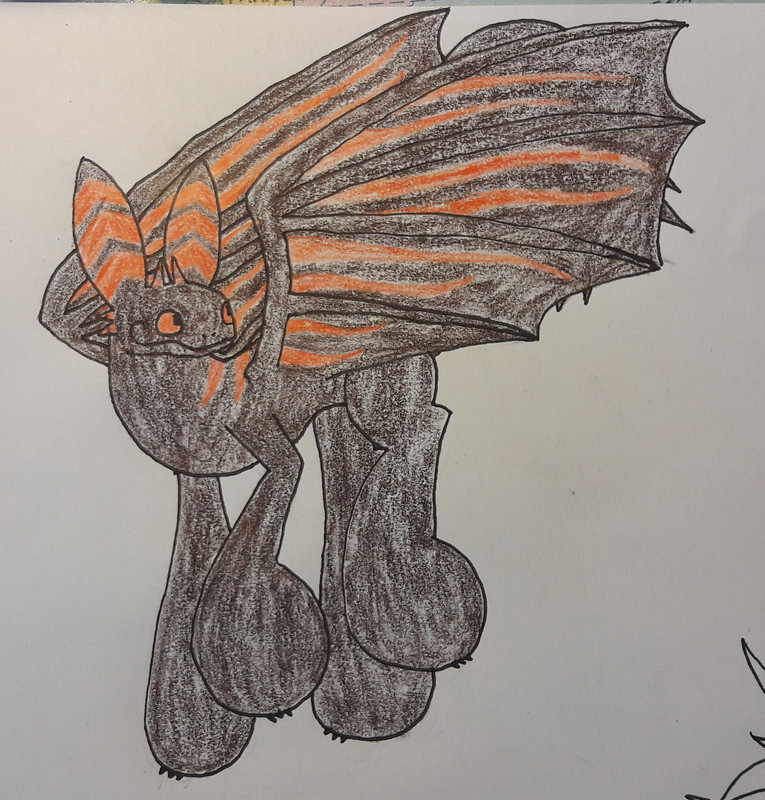 Tiger Baby by Zikta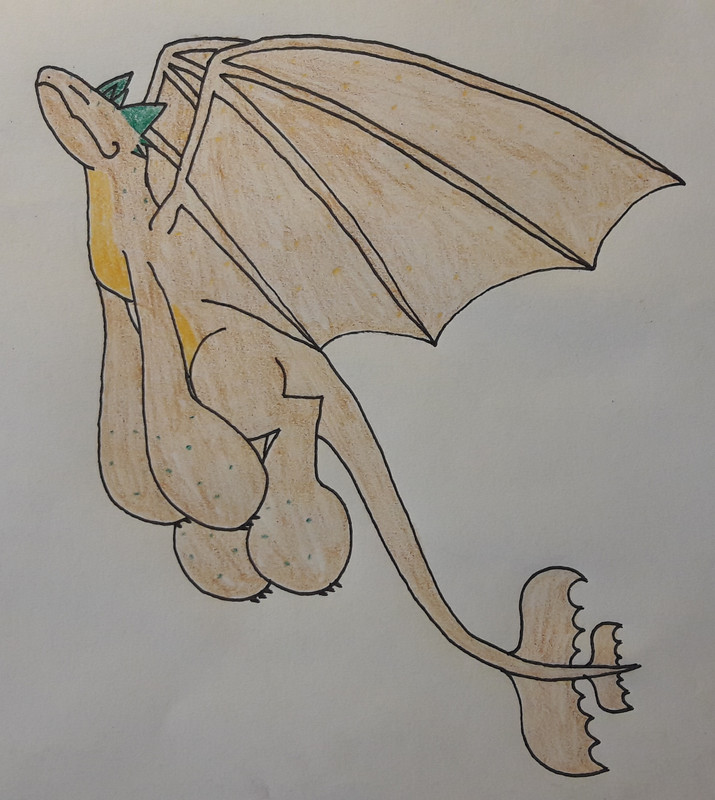 Sandstorm by Zikta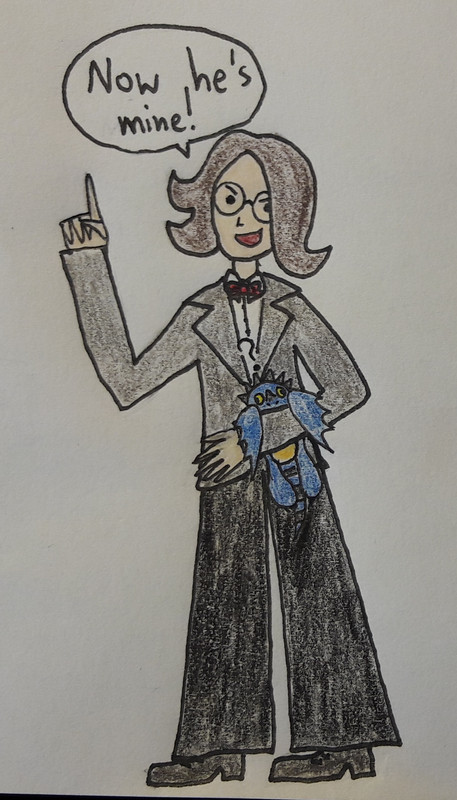 Give DeadWrong back -_- by Zikta (note that question mark)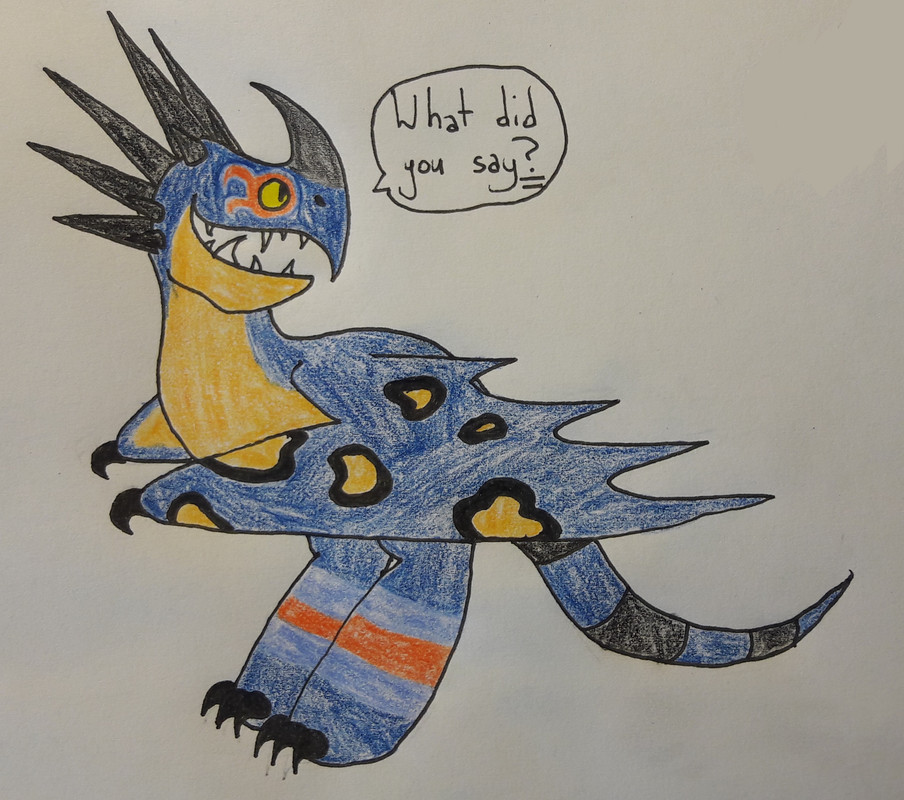 DeadWrong by Zikta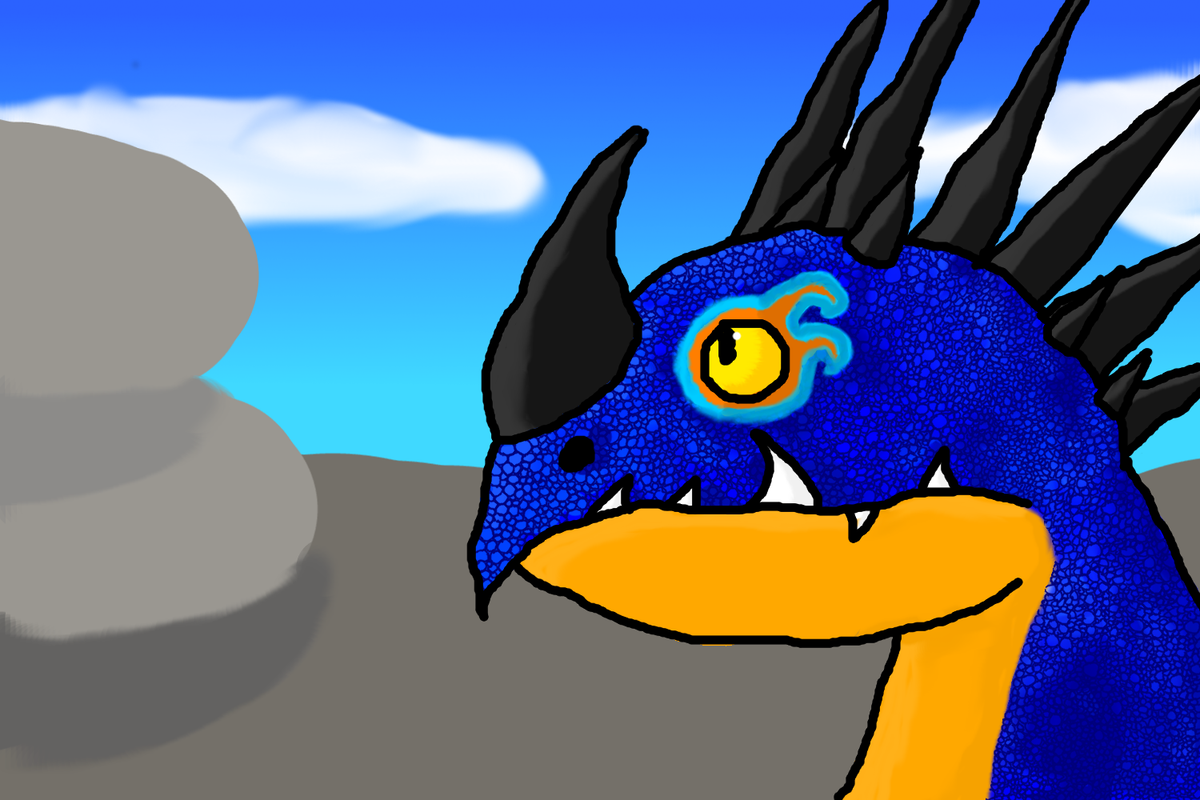 DeadWrong by Zikta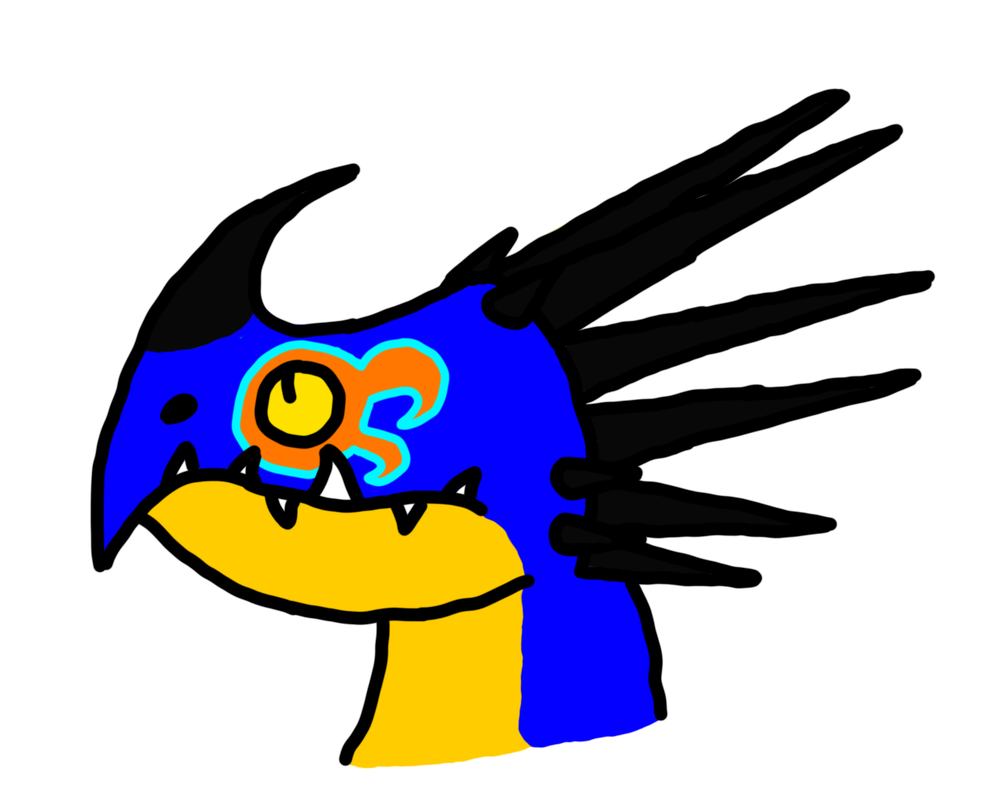 DeadWrong by Zikta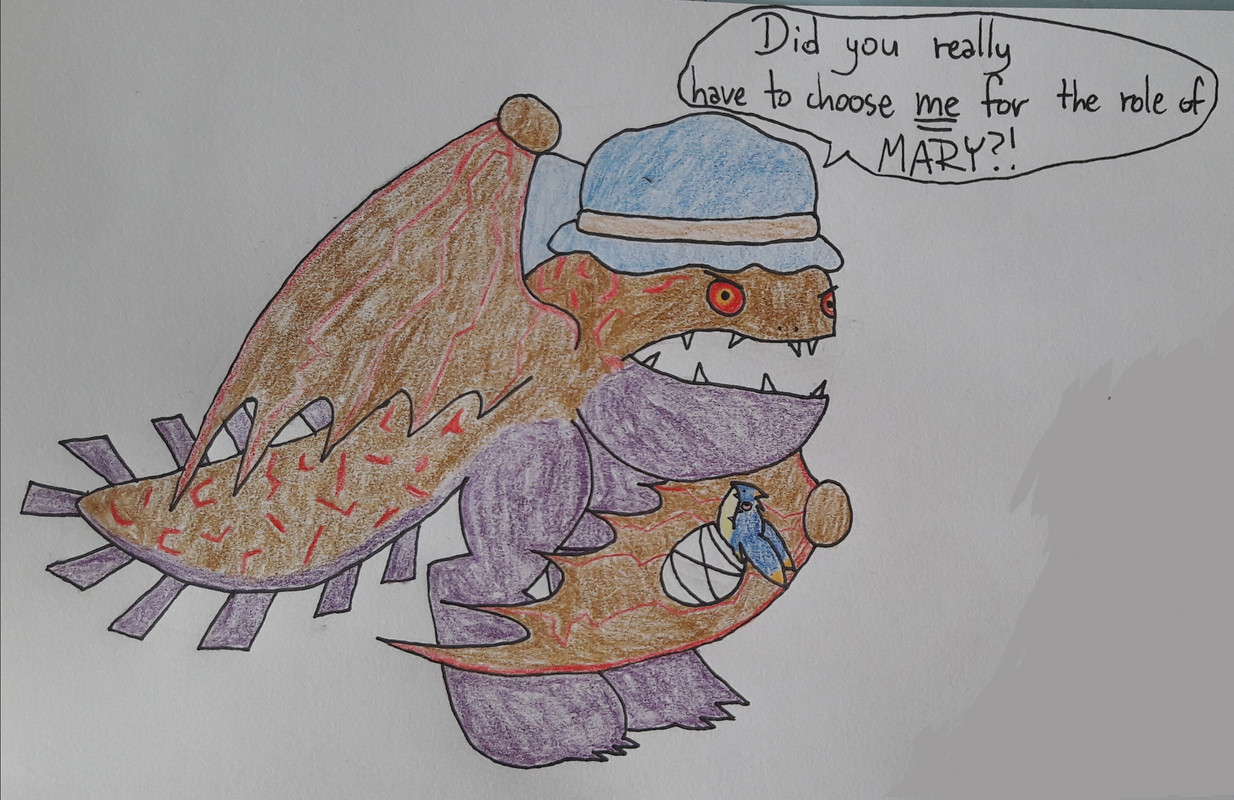 Pluto and DemonStinger by Zikta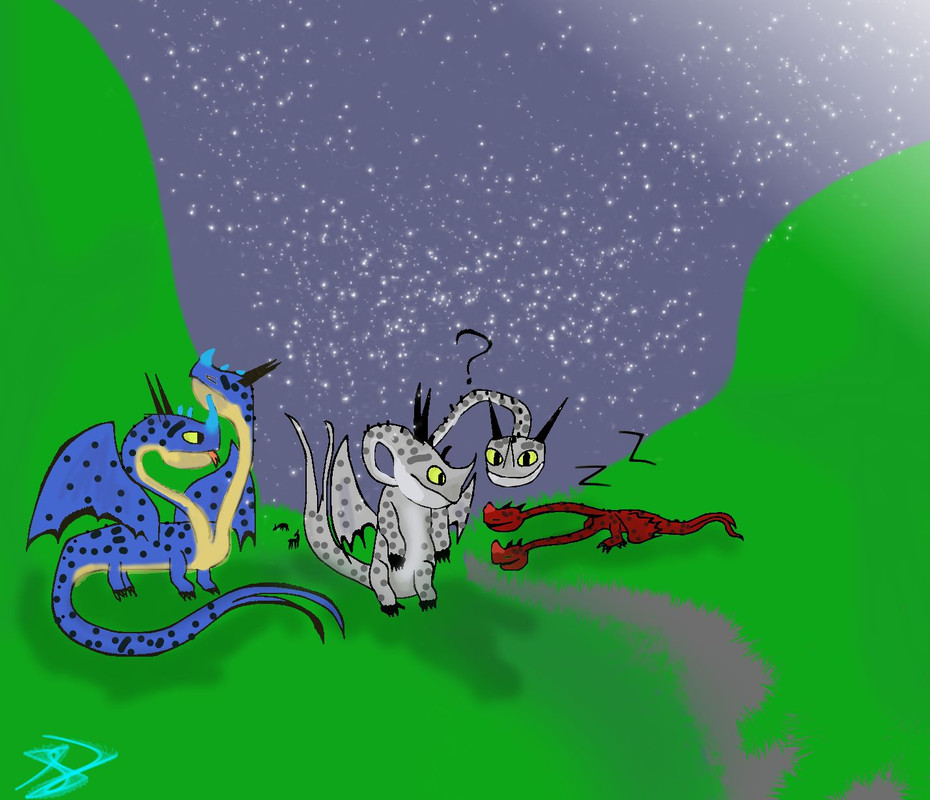 Quatsch und Tratsch, RiverAndConcrete and Ignis et Cinis by RoaringOrigins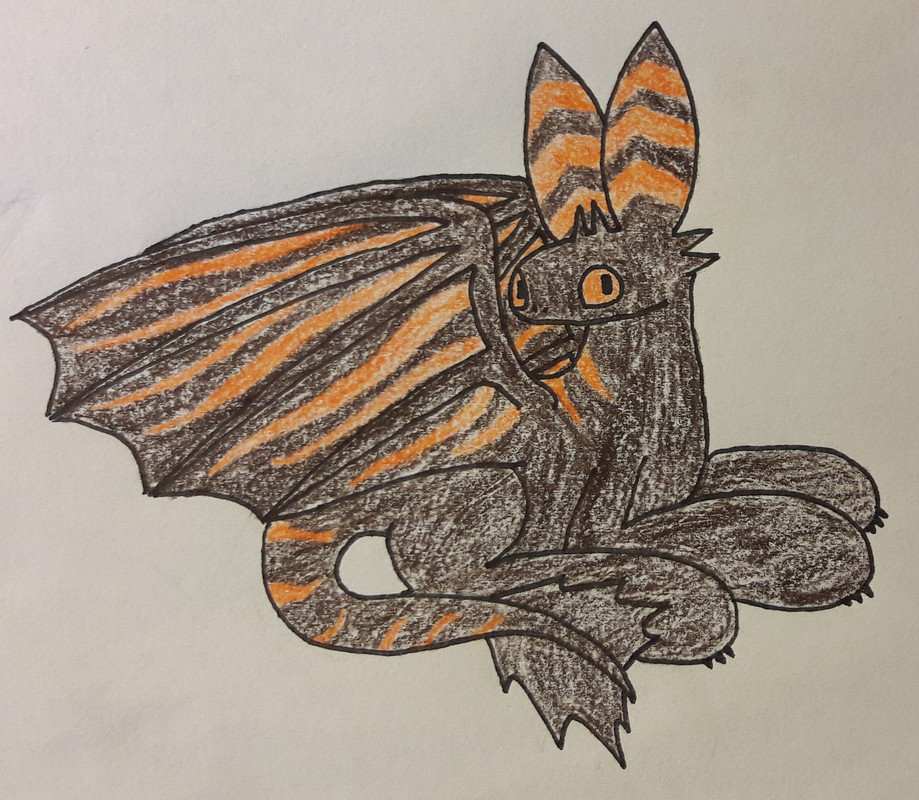 Tiger Baby by Zikta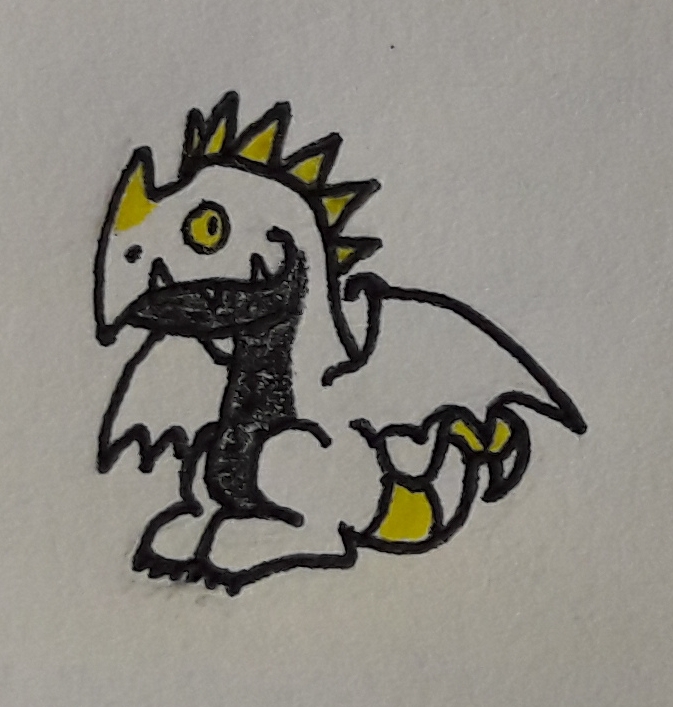 Witchura by Zikta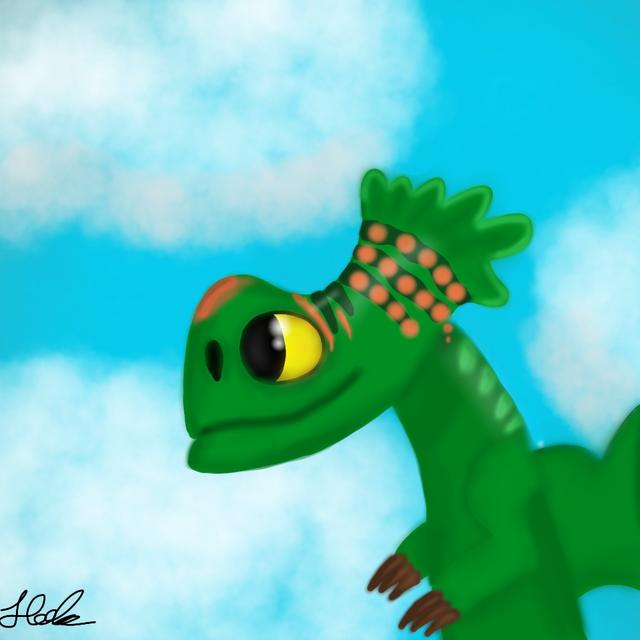 Threadfail by XxXPurpleHolkingXxX


An Artillery Wyvern egg by Wildvanity


Look who hatched! Bluehound Star the Artillery Wyvern by Wildvanity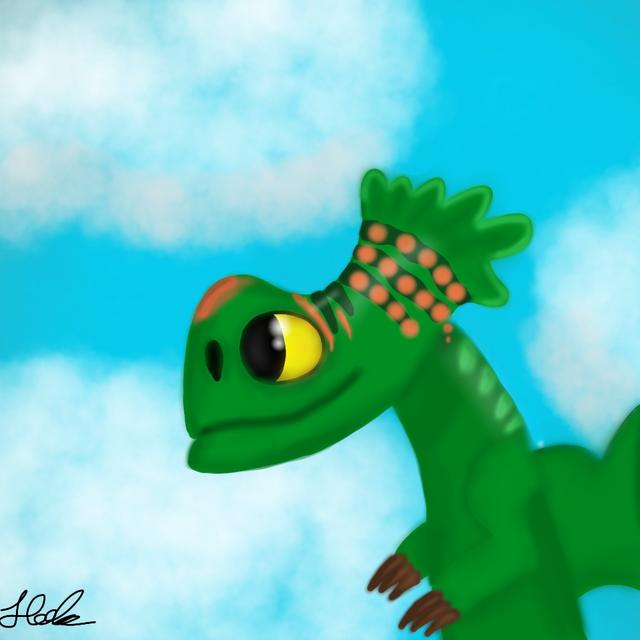 Threadfail by Zikta


Bête Traquée by LissaFish


KillerOnTheRoad as Spyrogia by ImDerpySheylaYT


Ignis as Spyrogia by ImDerpySheylaYT


Cinis as Spyrogia by ImDerpySheylaYT


Bête Traquée as Spyrogia by ImDerpySheylaYT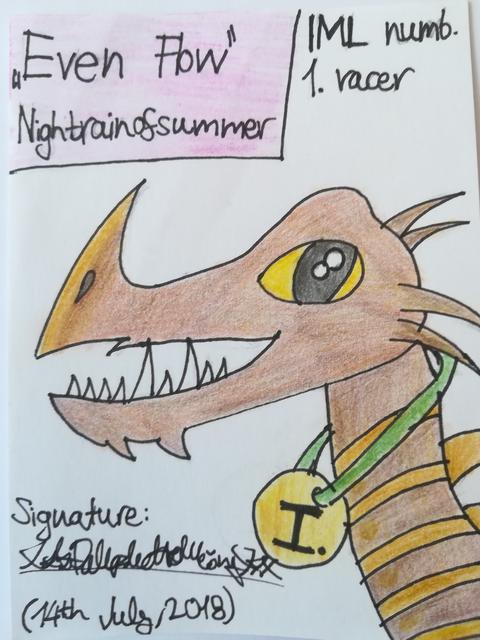 Reward with DehydratedCoyote by XxXPurpleHolkingXxX (no thanks, you're number one :3)


Tiger Baby by AndreaEaston


Sandstorm by AndreaEaston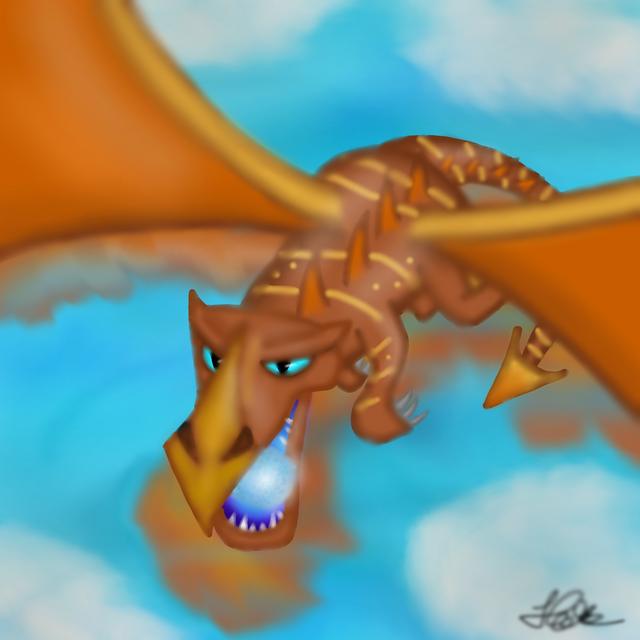 DehydratedCoyote by XxXPurpleHolkingXxX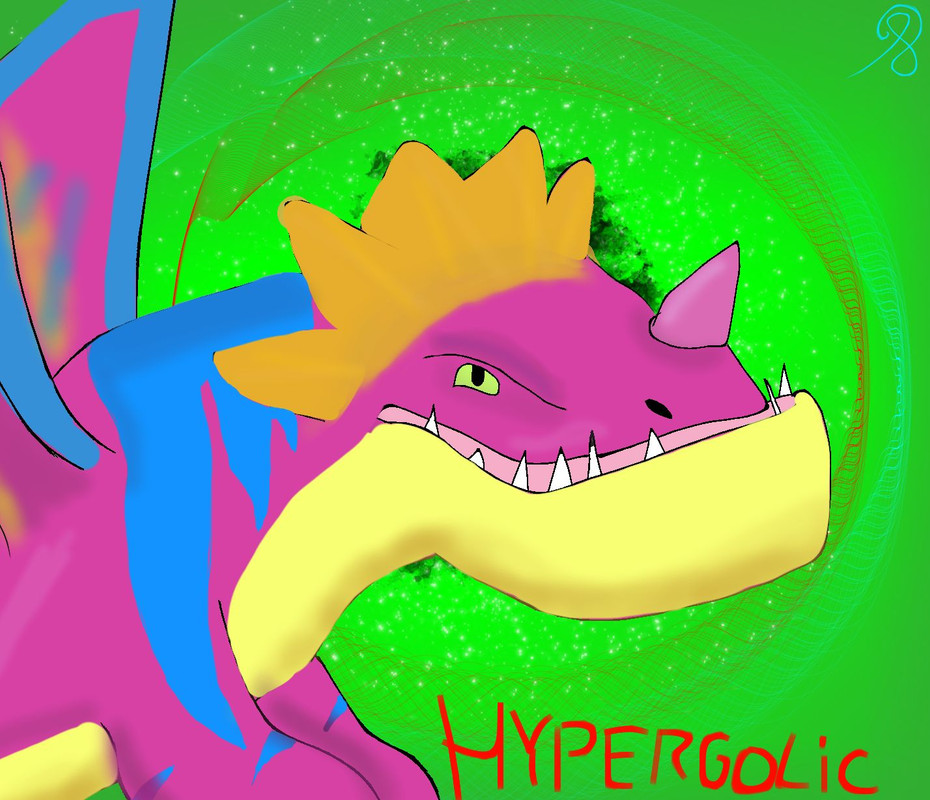 Hypergolic by RoaringOrigins
Pics by me


Sandstorm


DeadWrong
Mon, 05/21/2018 - 03:55
#1
~
Aren't tactics questions multiple choice? Which other planet with a ring system was also in the answer list?
__________________
Neo / likes to draw things sometimes
Questions? I have a FAQ!
Please read it before requesting art!
Check out my Q&A/AMA if you want
to ask more questions!
Tumblr (NSFK!)
Peepo the most Powerful: King of the Night Furies ©
Mon, 05/21/2018 - 04:29
#2
Yes, they are multiple
Yes, they are multiple choice. Out of this list Saturn is the only one with rings on that list, I've seen that one before on battle tactics.
__________________
Female, knows a lot of fandoms, roleplays, and is an animator.
I joined three months after the game started, but my forum account is recent.
not much else to say! I'm most likely going to be using my actual game account, instead of my forum account.
In memorial of my speedstinger, Sharptooth. She um. Well. She... uh did this. And I think she died.
Mon, 05/21/2018 - 03:23
#3
-
No, they're not multiple choice. You click one and then it turns either red or green and if it was wrong the correct answer turns green. I have to check again what other planets there were, I guess there was also uranus, but I'm not sure anymore.
I mean I know saturn's rings are the best visible ones but that doesn't mean others don't have rings. I'll try to get the question again and I'll choose another gas planet to check if they're also right (don't think so but who knows)
So bye, I'm off to playing Dragon Tactics.
Mon, 05/21/2018 - 05:09
#4
~
Oh yeah if that's the case, it makes no sense! There's four planets with ring systems in our solar system alone as far as I know. If those were also possible answers it'd definitely be weird.
Mon, 05/21/2018 - 05:07
#5
uranus? Are you sure? I
uranus? Are you sure? I forget honestly. I swore it just had answers like mars or pluto, I don't recall Uranus being one of the answers.
Mon, 05/21/2018 - 05:12
#6
Nah, I'm not sure, that's why
Nah, I'm not sure, that's why I keep trying to get the question again, but if I'm not completely forgetful, one of the other gas planets was also one of the answers.
Mon, 05/21/2018 - 05:11
#7
They are multiple choice?
They are multiple choice? There is a question followed by four possible answers (multiples) and you need to choose one. After choosing one, the game will show whether it was the correct selection or not.
If you get a screenshot, send it to Brynjolf and maybe he can forward it to whoever does the educational stuff.
__________________
Visit the Earthguard Clan Forum Thread!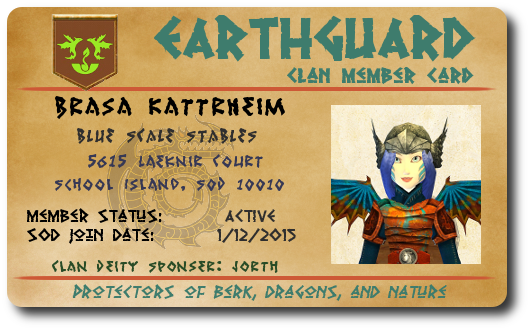 :::::::::::::::::::::::::::::::::::::::::::::::::::::::::::::::::::::::::::::::::::::::::::::::::::::::::::::::::::::::::
~ OC HTTYD Characters and their Adopted Fan-Dragon Species ~
* VISIT: Hertha the Honey-Maid and her HoneyBumble Littl-Rus
(Honeybumble dragons created by SpaceyQueen)
(Pygmy Dragons created by Selethesis)
*VISIT: Storsik Fiskrspordr and his Shadowing Wyvern KnotFish
(Shadowing Wyverns created by Spy GIrl)
*VISIT: Bogbert Margrkind and his Swamp Scrape Quagmire
(Swamp Scrape species created by Grumpyforlife2)
*VISIT: Solfrid the Splendid and her GlowWorm Foxfire
(GlowWorm dragons created by mesaprncss)
*VISIT: Ichor the Impossible and his Septic Fury Mid-Mon
(Septic Furies are created by Buddyfan1)
*VISIT: Marit the Mother and her Oceanic SeaSong Lyric
(Oceanic Seasong species created by Adopto66)
*VISIT: Finngeirr Margrkind and his Gill Grunter Gilly
(Gill Grunters created by Infinity12356 and drawn by 1Flower)
*VISIT: Tawnylda the Dyesmith and her Noelani Dragon WeldWing
(Noelani Dragon species created by Hootowlighbulb)
*VISIT: Wilfred the Wacko and his Scuttling Twin Stinger Zippy
(Scuttling Twin Stingers created by GrumpyForLife2)
*VISIT: Bulljorn Burlyboots and his Hopeless Deathtrail BrendleBlood
(Hopeless Deathtrails created by Snowflake12298)
*VISIT: Beita Thorstabitur and her Thorn Devil Hvasseggr
(Thorn Devil dragons created by Shataikislayer)
*VISIT: Fjara Thorstabitur and her Lullaby WaveWhisper BlueFin
(Lullaby WaveWhispers created by WitcherForever)
*VISIT: Blasik Fiskrspordr and his Thunderthief SeaTrick
(ThunderThief Dragons created by Wutend Bonfire)
*VISIT: Scampr Scrimpskull and his Shivertooth Shivers
(Artwork by Witcherforever, for a player-sponsored Hideout Competition)
*VISIT: Molda Fungisteinn and her Cave Raider FilchFlame
(Cave Raider dragons created by Valoris620)
*VISIT: Leikny Hrindasnaer and her Icecrusher SnowMunch
(Icecrusher species created by Chameishida)
*VISIT: Tarvald the Trader and his Thorny Sea Hound Arni
(Thorny Sea Hounds created by WitcherForever)
*VISIT: Jofast the Jokers' Help and her Field Sprinter Hornswoggle
(Field Sprinter dragons created by Valoris620)
*VISIT: Skammel the Stonesmith and his StoneScale Hunter Pumpkin
(StoneScale Hunters created by WitcherForever)
*VISIT: Birgr the Brash and his Cave Runner DappleLeaf
(Cave Runners created by Selethesis)
*VISIT: Diggr Margrkind and his Spike Roller SmashSnout
(Spike Rollers created by BlackPanther0211. Lineart by NightmareRebuff)
*VISIT: Qiajuk the Wanderer and her Gribtuk WolfWings
(Gribtuk Dragons created by Bavelly)
*VISIT: Ongull Oltorsk and his Sawback RidgeRump
(Sawback dragons created by Buddyfan1)
*VISIT: Gerta the Grandmother and her Armorhead Jordbaer
(Armorhead Dragons created by FloofQueen)
*VISIT: Nauma Margrkind and her WebHead dragon BoarBreath
(WebHeads created by dragon34611)
and her Signal Fire dragon FlashFlare
(Signal Fires created by donnala)
*VISIT: Bera Brawnyboots and her Mistwhirl ShadeShift
(Mistwhirl dragons created by Zitka)
*VISIT: Herbjert Svellheim and his Whirlpool dragon Naught-Eye
(Whirlpools created by DatOneTrumpet)
*VISIT: Ketiley Margrkind and her Feathered Fan Wing Tatters
(Feathered Fan Wings created by ScarfyWings)
*VISIT: Gaukr Gullbatr and his Singing Fin Wing Yodel
(Singing Fin Wings created by ScarfyWings)
*VISIT: Ylva Yammertung and her Solarflare Skrill Scar-Light
(Solarflare Skrills created by Wutend Bonfire)
*VISIT: Snotra Snozzlestein and her Glowy Cave Lizard Candle
(Glowy Cave Lizards created by ScarfyWings)
and her Clicking Claw Scuttles
(Clicking Claw Dragons created by Wutend Bonfire)
*VISIT: Barnakarl Thorstabitur and his Dwarf Death SlobberClod
(Dwarf Deaths created by Wutend Bonfire)
*VISIT: Dillweed Dullum and his Skyworm BilgeBug
(Skyworms created by Chameishida)
*VISIT: Shuckr Grimgrange and his Cryaotic Popcorn
(Cryaotics created by Chameishida)
*VISIT: Buggi the Beetle and his Marsh Tiger FireStripe
(Marsh Tigers are a Book species drawn by Themasterplan47)
*VISIT: Flaemingr the Fidget and his Deepfisher GlimmerGills
(Deepfishers created by Hootowllighbulb)
This is Zitkana, the Rocky Mountain Davus Dragon. ----->
She is living here until she can have a page and
story of her own. This species was created by
<---- SharkBeard the Spectral Leviathan
is waiting for a place to live of his
own. Spectral Leviathans are the
creation of Wutend Bonfire.
Fierce FrostFang is waiting ------------>
impatiently for his own page to
hunt on. Ice Piercers are the creation
of ScarfyWings, and can be found on
<---------------- This shocking lady is Static,
the Ukrainian Mistus, created by MegaBoltPheonix.
Visit this thread for more information!
ScarfyWings created DashDust --------------->
the Roaming Sand Devil. He is waiting
here for a page of his own. Visit ScarfyWing's
<-------- This is StrikeFast the Storm Chaser,
created by ScarfyWings. He is waiting
here - not very patiently - for his own story.
Visit ScarfyWing's Adoption Thread to see if you
can adopt your own!
This fellow is a Perilous Pollen-Puffer, ------------>
created by Mariella! Presently, requests
of Mariella are limited to Earthgaurd
Clan Members at the Earthgard Trading Post.
This is a Vesupa dragon, made by Bavelly.
She is waiting her for her own page.
Check out Bavelly's Vesupa Adoption Thread!
<------------ CleaverClaw the Slitherwing is a creation
of Chameisheda. She is awaiting her own story.
Visit the Slitherwing Adoption Thread!
<--------- CropCruncher is burrowing into
this siggie until he has a page of his
own to live on. Garden Diggers were
created by ScarfyWings on the adoption
thread, "Scarfy's Adoptables".
A Shelleye at left and a Boomerwing at right,
both creations of GoldenWraith!
<------------ This Muddicry is named Splat.
Muddiecries are the creations of Chameishida.
Visit her adoption thread!
:::::::::::::::::::::::::::::::::::::::::::::::::::::::::::::::::::::::::::::::::::::::::::::::::::::::::::::::::::::::::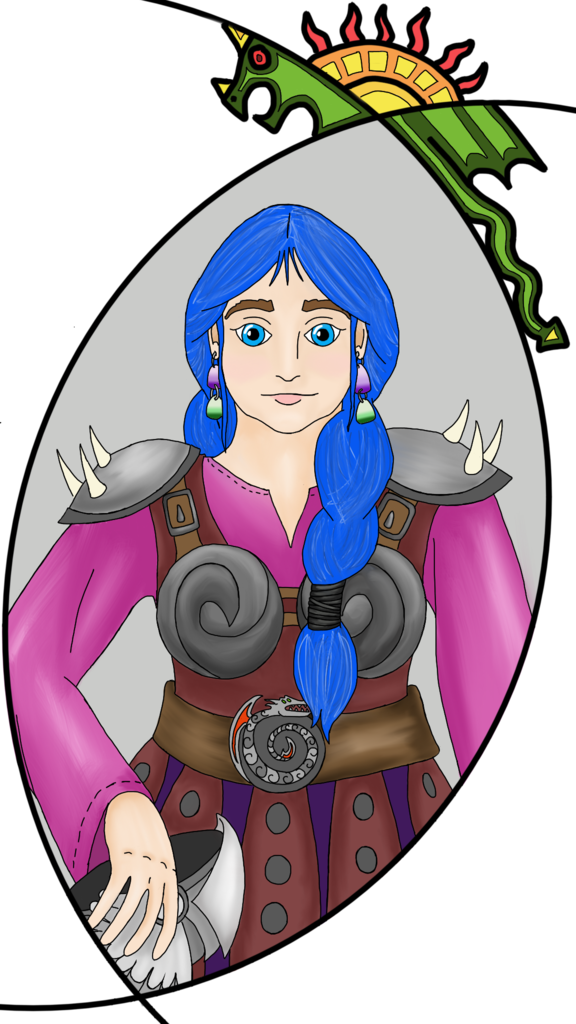 Lady Brasa's BLUE-SCALE Stables
Bluet the Deadly Nadder
Aster the Tide Glider
Teasel the Flightmare
Thistle the Scuttleclaw
Tigerlily the Monstrous Nightmare
Trillium the Fireworm Queen
Chicory the Hobblegrunt
Laurel the Gronckle
Henbit the Screaming Death
Foxglove the Sand Wraith
Salsify the Scauldron
Skullcap the Typhoomerang
Maypop the Thunderdrum
Nettle the Screaming Death
Honeysuckle the Changewing
Germander the Hideous Zippleback
Violet the Skrill
Periwinkle the Raincutter
Bergamot the Sweet Death
Clover the Rumblehorn
Vervain the Woolly Howl
Hyacinth the Smothering Smokebreath
Skullcap the Boneknapper
Yarrow the Shivertooth
Mullein the Shockjaw
Hepatica the Snafflefang
Rue the Speed Stinger
Redbud the Groncicle
Avens the Groncicle
Mazus the Groncicle
Spurge the Moldruffle
Witchazel the Stormcutter
Jimson the Mudraker
Gaura the Hotburple
Cohosh the Grapple Grounder
Agrimony the Snow Wraith
Parsley the Sliquifier
Fern the Prickleboggle
Ironweed the Devilish Dervish
Twayblade the Razorwhip
Bellflower the Deathsong
Tephrosia the Snaptrapper
Puccoon the Catastrophic Quaken
Senna the Thunderpede
Bouncing Bet the Night Terror
Sasparilla the Timberjack
Loosestrife the Armorwing
Mistflower the Slithersong
Clintonia the Shovelhelm
Perilla the Singetail
Betony the WindWalker
Plum the Eruptodon
Blackberry the Eruptodon
Pipsissewa the Terrible Terror
Cowslip the Buffalord
Datura the Silver Phantom
OswegoT the Flame Whipper
Vetch the Triple Stryke
Mon, 05/21/2018 - 05:16
#8
Lol. Sorry, I'm so used to
Lol. Sorry, I'm so used to the tests we have in schools that are multiple choice where at least one or more answers are correct. I'm trying to get the question again and check if I remember the answers correctly but it can take a while.
Who's online
There are currently 28 users and 207 guests online.