So, does no one like these dragons?
So there are a lot of really cool dragons that could be added to this game that just seem overlooked. I've made a list of some.
1. The Thunderclaw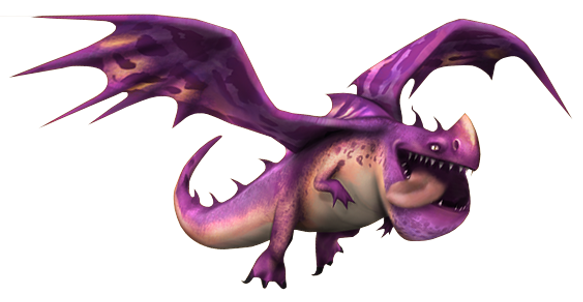 The Thunderclaw is a Tracker Class dragon that forms running packs. Who doesn't like a dragon stampede?
2. The Cavern Crasher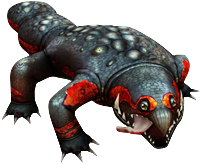 This dragon would give the Speed Stinger a buddy because it also can't fly. Plus, it's really fast and can launch flammable mucus from its skin. Cool right?
3. The Hackatoo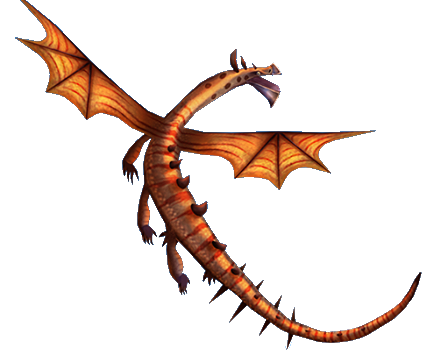 Who doesn't want a dragon that can chop down trees with its FACE? Plus, it's a unique looking dragon with multiple legs.
4. The Thornridge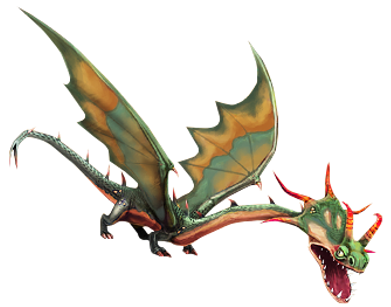 This dragon is a really cool looking one. It has a unique set of twisty horns and is a neat dragon altogether.
5. The Snifflehunch
COME ON PEOPLE! Imagine the color combos you could create!
6. The Silkspanner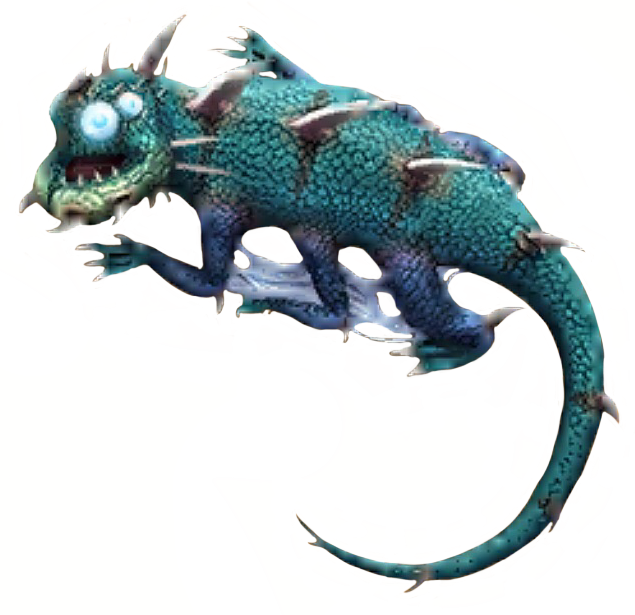 This one may not be as well-known, but it's from the comic "Burning Midnight". Rise of Berk also recently released it. It's such a unique dragon that has no wings, but strtches silk between it's many legs and fills itself with air to fly. WHAT?! Imagine the animations!!!!!
Tue, 11/21/2017 - 12:15
#1
..
They add dragons based on their appearance in the shows and movies. Plus there are tons and tons and tons of dragons in the entire franchise. They aren't going to add every single one xD
Tue, 11/21/2017 - 13:18
#3
..
And as I said there are LOTS of dragons in this franchise. They aren't going to add Every. Single. Dragon we read about, or see!
Tue, 11/21/2017 - 13:23
#5
..
True! I guess it doesn't hurt to post requests, eh? :D
Tue, 11/21/2017 - 13:30
#6
"M.orons! I have M.ORONS on my payroll!!"
.....No, they MIGHT not add every single dragon.. But then again who's to say they won't add these dragons?
After all, they added Sweet Deaths, which weren't very requested and were only from ROB. And they added Thunderpedes, which weren't very requested and were only from ROB. And they added Shovelhelms, which were only a background dragon in HTTYD 2.
I don't see why it seems so impossible that they'll add these dragons too. Especially since most of them are requested alot, like the Hackatoo and the CavernCrasher.
Tue, 11/21/2017 - 13:40
#7
..
I'm not saying they won't. I'm just saying if they don't, it's probably because of the amount of dragons in the franchise. Amongst other logical reasons.
Tue, 11/21/2017 - 13:59
#9
"NOW I'LL NEVER RULE THE WORLD! I HATE MY JOB!!"
Oh, there used to be anyways. I recall there being a good bit of people who wanted 'em.
@Victorae ahhh, I see
Tue, 11/21/2017 - 12:28
#10
"I wanna say, Larry." Ben from Treasure Planet.
All these are pretty interesting although not ones that I'm extremely interested in. The one dragon I'd really like to see is the Egg Biter.
I've never played Rise of Berk so I don't know much about it.
All I know is that I like this dragon.... a lot. :)
Tue, 11/21/2017 - 12:36
#11
..
The only reason i don't like the Cavern Crasher is because of it's mucus (yeah i have something against slimy things :/)
But i love the Thornridge! I wish they could add them to SoD. Also out of other underrated dragons, i love Thunderclaws, Snafflefangs, Shovelhelms, and especially Moldruffles!
Tue, 11/21/2017 - 12:42
#12
COBRALALALALALALALALALALALALALALALALALALALALALALALALALALA!
Holy WOH
That Silkspanner is absolutely ASTOUNDING! I hope they do add it to the game. That thing is cool :O
As for Thunderclaws I also hope they'll be added though I'm afraid their chances have been hurt by the Mudrakers.. since Mudrakers look alot like them and all. Still, there's always hope.
Cavern Crashers are newer than some of those so it kinda makes sense as to why they've not been added yet. But I think it's likely they'll be added. Their tails intrigue me...
Thornridges, Snifflehunches, and Hackatoos are all favorites of mine and others that I know of. It is a little sad they haven't been added yet but they might add them in eventually. I think there's still plenty o hope for them.
All in all; I concur wholeheartedly. Add these guys! They're cool! -U -
Tue, 11/21/2017 - 12:55
#14
"That man has the constitution of a vending machine!"
Oh, eesh, yes... Too soon for another hype train... -shivers-
Maybe we could subtly raise awareness of said Silkspanner? You know,
S U B T L Y
Tue, 11/21/2017 - 13:14
#16
"As of now, your little science experiment is DEADER THAN DISCO!
-quiet fangirl screeing-
Oh man. I'm kind of angry that Rise of Berk's version doesn't seem to do the comic version justicd. But MMMMM that's a cool dragon. But seriously the comic version seems far more elegant and lovely..
I still love them both though <3
Tue, 11/21/2017 - 13:22
#17
What do you mean, Firebreath ATE my helmet?!
The Thunderclaw is my favorite, they're just so cute! But I really hope all these dragons get added, they deserve it. I always appreciate more Thunderclaw appearances. They (and most others listed) seem to get ignored often. :(
Tue, 11/21/2017 - 13:43
#20
"I ssshould have you beheaded for terminal sstupidity!!"
Oooo, that would be cool! I think it'd be neat if they acted like a flight suit. Maybe when you press the spacebar it would gain height so it KIND OF flies but mostly just is constantly gliding? Since like, pressing spacebar would be it filling itself with air and the like. Though that might be hard to program. So they might just have it fly normally. Still either way would be cool.