Snoggletog Has Arrived!
The merriest and jolliest time of the year has arrived in time to kick off the start of the epic Snoggletog event!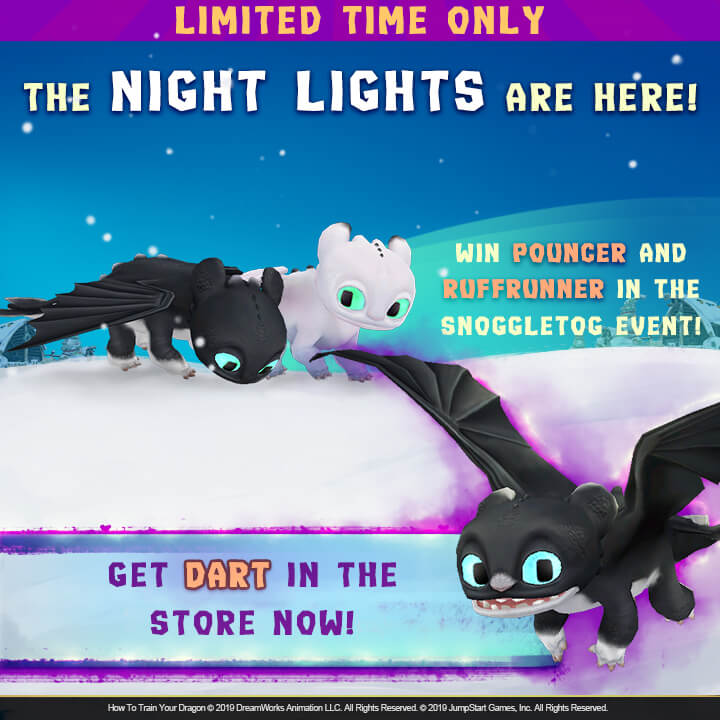 Snow has fallen and temperatures have dropped, but this has not slowed down Vikings in any of their adventures!
As a final hoorah, Hiccup has decided to throw a magnificent celebration this Snoggletog. Vikings will be able to collect cookies along their journey in hopes of exchanging them for rewards this season. From legendary swords to a new Snow Wraith Dragon Armor, Vikings will want every reward on the list!
Vikings will venture out on:
•
4 new Dragon Tactic levels
•
2 themed Thunder Run Racing tracks
Get informed on more details regarding how the event works by reading up on our
"Learn to Play Snoggletog"
thread. Don't miss the chance to earn some incredible rewards and head to the School grounds to embark on the last and most joyful event of the year!