A small Toothless Bug
A target symbol keeps appearing above him even when I'm not facing a target:
__________________
She shall be the Chosen Child of Thor, given the power of Storms, and lead all Lightning Dragons into a battle that shall decide the fate of the Archipelago: Destruction or Freedom.
My Viking, Firesome, is the legendary child of lightning and thunder, which is the Great God Thor's main element hence her steed being the mighty Skrill itself. She is destined in a prophecy to one day be the queen of Skrill, leading them into battle against Drago Bludvist and his Dragon Army to unleash her full power of Lightning. And with her Skrill, Azyru by her side, almost nothing can take them down!
Strike Class Forever!
Youtube Channel:
My Hogwarts House: Ravenclaw! (And Gryffindor!)
Wise old Ravenclaw, if you a ready mind.
Where those are wit and learning
Will always find their kind.
Sorting Hat (Harry Potter and the Sorcerer's Stone)
My Patronus: A Black Stallion
Here's some info about my Viking character: Firesome and my beloved Skrill soulmate, Azyru!
First, an Azyru bouncie to make you smile!:
Name: Firesome
Gender: Female
Eye Color: Hazel
Hair Color: Light Brown
Title: The Phantom Skrill Rider
Name: Azyru
Species: Skrill
Gender: Female
Color: Gray with Purple Highlights
Titan Wing Color: Black, white spines, and turquoise blue highlights
Eye Color: Violet
Viking Companion/Sister: Firesome
Bio:
Azyru acts like a sister to Firesome. Always loving her and protecting her, but she also enjoys a bit of adventure every now and then. She was rescued by Firesome from Dragon Hunters who had planned on selling her to their dreaded leader, Viggo. Ryker had blinded her in one eye with his dagger, and she vows for revenge one day. She loves Firesome like a sister and will never leave her side.
YouTube Channel:
https://www.youtube.com/channel/UCZw7QKBNwYTmytnEzfwLGIg
Bio:
Firesome arrived mysteriously on Berk on the back of the second most feared Dragon: the Skrill after hearing of the peace between men and dragon. Upon meeting Hiccup, he was so in awe at the bonding between Firesome and her soulmate dragon friend, a female Skrill called Azyru that he invited Firesome to train dragons for him while he is on guard for Dragon Hunters to take their leaders, Viggo and Ryker down and reclaim the Dragon Eye once and for all. Firesome has trained many dragons, common, rare, and new. 68 in all!
My Beloved Dragon Family:
1. Azyru - (Female Titan Skrill)
2. Spinetail - (Male Deadly Nadder)
3. Toothless - (Male Night Fury/Member)
4. Thunderwing - (Male Thunderdrum)
5. Grindheart - (Male Whispering Death)
6. Sweetie - (Female Gronkle)
7. Glowmist - (Male Flightmare)
8. Scorcher - (Male Typhoomerang)
9. Merida/Anna - (Female Smothering Smokebreath)
10. Tadashi and Hiro - (Male Hideous Zippleback)
11. Skipper - (Male Stormcutter)
12. Smaug - (Male Titan Monstrous Nightmare)
13. Geode - (Male Snafflefang)
14. Aurora - (Female Fireworm Queen)
15. Flynn/Rider - (Male Scauldron)
16. Sunset Shimmer - (Female Changewing)
17. Crusoe/Angus - (Male Raincutter)
18. Nyra - (Female Screaming Death)
19. Ragestorm - (Male Woolly Howl)
20. Stoick - (Male Rumblehorn)
21. Soren - (Male Sand Wraith)
22. Elsa - (Female Groncicle)
23. Milo/Rudy - (Male Speed Stinger)
24. Luna - (Female Moldruffle)
25. Shelly/Ellie - (Female Boneknapper)
26. Typhoonblast - (Male Sliquifire)
27. Snowdevil - (Male Snow Wraith)
28. Windswipe - (Female Razorwhip)
29. Apollo - (Male Deathsong)
30. Hydra - (Male Snaptrapper)
31. Discord - (Male Devilish Dervish)
32. Kendra - (Female Chatastrophic Quaken)
33. Shira - (Female Armor Wing)
34. Kion - (Male Prickleboggle)
35. Sharpwind - (Male Timberjack)
36. Arlo - (Male Night Terror)
37. Sylvia/Galadriel - (Female Slithersong)
38. Stormfin - (Male Shockjaw)
39. Pigwidgeon - (Male Hotburple)
40. Yoshi - (Male Grapple Grounder)
41. Godzilla - (Male Thunderpede)
42. Higgins - (Male Scuttleclaw)
43. Iceflame/Borealis - (Male Shivertooth)
44. Sonata - (Female Tide Glider)
45. Voltage - (Male Skrill/Azyru's firstborn son)
46. Firespirit - (Male Singetail)
47. Lavastone - (Male Eruptudon)
48. Shattermaster - (Male Gronkle/Dagur's lost dragon)
49. Coral - (Female Sweet Death)
50. Shadowbolt - (Female Skrill/Azyru's daughter)
51. Willowbreeze/Flicka - (Female Windwalker)
52. Stryka - (Female Night Fury/Sand Wraith cross-species)
53. Sulley - (Male Shovelhelm)
54. Blazer - (Male Monstrous Nightmare)
55. Adagio - (Female Deathsong)
56. Aria - (Female Slithersong)
57. Scourge - (Male Terrible Terror)
58. Silverstrike - (Male Silver Phantom)
59. Buffie - (Male Buffaloard)
60. Icebane - (Male Skrill/Azyru's third-born son)
61. Padmè - (Female Flame Whipper)
62. Yakone - (Male Mudraker)
63. Wynter - (Female Triple Stryke)
64. Dreadfall - (Male Titan Flightmare)
65. Thor - (Male Elder Sentinel)
66. Neytiri - (Female Sentinel)
67. Sharpclaw - (Male Grim Gnasher)
68. Gantu - (Male Dramillion)
69. Inferno - (Male Fire Terror)
70. Silverstream - (Female Light Fury/Member)
71. Tigerclaw - (Male Deathgripper)
Windstrider:
A mysterious loner who appears on Berk with a Male Light Fury, a Sand Wraith, a Skrill, a Changewing, a Smothering Smokebreath, and a Speed Stinger. She rarely speaks to anybody and no one can figure out where she came from or how she found and befriended another Light Fury.
1. Lightstreak - (Male Light Fury)
2. Sandstorm - (Female Sand Wraith)
3. Flash - (Male Skrill)
4. Fortunata - (Female Changewing)
5. Smokey - (Male Smokebreath)
6. Speedy - (Male Speed Stinger)
Thu, 03/14/2019 - 12:48
#1
If CAPTCHA will ever let me post...
Its not just Toothless, it happens a lot with most of my long range dragons.
__________________
BEWARE MY WEARLE OF SIGGY GUARDIANS, THEY DO NOT TAKE KINDLY TO INTRUDERS.

PROCEED IF YOU DARE...
Although if you get to the end you may find something for you.
The Whitetalon Ice Woolly done by the amazing Speedyleaf. Thank you!
The dragon banners done by Dragonriders Fury. Thanks!
GET RID OF CAPTCHA! It's awful, and won't let
me post ANYTHING!
When I say hrrr, I'm not speaking something from Minecraft, I'm speaking dragontongue from the Last Dragon Chronicles. Right, now that's cleared up...
I am
-

FLITT

-
Elder of
Clan gifs made by the brilliant Madoka, thank you!
Made by The Bohemian Critic. :D
Made by EmeraldHuntress65. Thanks!I
And also
-Mythyque -
Leader of
Banners made by EmeraldHuntress65. Thank you!
main acc: flittIngerman
profiles on flitt's acc: Mythyque and Syndryus
chat ban acc: flittIngerfyre
chat ban acc: Syndrius
inactive acc: WarriorFyre
age: 16
I will eventually sort it out so it's not so chaotic
A little about me:
I like reading. I train chickens. I make wooden spoons. I've never made a phone call. I am home educated. I like writing, and I love dragons.
I occasionally creat a namesake dragon and send it to someone. You have been warned.
GRYFFINDOR
Some of my favourite books:
The Last Dragon Chronicles
The Inheritance Cycle
The Lionboy trilogy
Halo
The Erth Dragons
The Unicorne Files
The Hunger Games
The Books of Beginning
The Promises of Dr. Sigmundus
and the list goes on!
Things I don't like:
Rabbits
Masks (creepy)
Dolls (even more creepy)
Clowns (RUN!!)
When someone says 'let the boys do that', that really riles me.
When pens are left clicked on
Scarves. Why?
Is it scarves or scarfs?
Auto correct.
Mushrooms.
Colds.
Some Links:
The Empty Inn || A Short Story
Flightingale the Steaming Stormswallower, by Speedyleaf. Thank you!
Backstory: Flightingale never used to be a dragon. She used to be a farmer's slave, beaten, bruised, toiling away in the heat of midday. One night, she was standing by her window looking out at the moonlit mountains, when she heard a small scratching in her tiny room. She turned to see and sitting on her bed, looking quite pleased with itself, was a baby Stormswallow. Of course she was frightened, but it soon became apparent that it wouldn't hurt her. It leapt down to the floor and ran to the window, glancing from her to the window and back. She opened the window for it but it just stood there, looking at her sadly. She realised it couldn't fly, and in sympathy she picked it up, crept down stairs and quietly let herself out. Putting the dragon down she said; 'go on, young one, be free like I wish I could be.' It started to scamper off but then it stopped and turned back. She waved it off and began to make her way back to the house, then pain blossomed in her shoulder. The young dragon had scratched her. but it wasn't a bad pain, it spread through her like fire, kindling a dragons spark in her. That night Flightingale flew free as a dragon, and she still does to this day.
Gabryall the Catastrophic Sentinel by AndreaEaston, thank you!
Ka Ledasio, the skradder, by the amazing Speedyleaf.
Backstory: She is the mysterious leader of the mysterious Whitetalons, a group of dragons who all have the middle claw of their right foot white. She is feared among people, respected among dragons. Like a shadow upon a shadow she soars through the night, like a phantom of fleetness she swoops through the day. Any who meet her bow to get regalness, her strong will, her quick, clever eyes. Like a ghost of a story she flits on the edge of memory, always there, somewhere, yet just out of reach like a dream. She saw Flightingale's first flight, the young Stormswallower grow, Gabryall's loneliness broken. She was there for them all, leading in dreams, thoughts, small whispered words in their ears. Is she real? Or is she just a fantasy? Flying at the edge of minds. Maybe you will meet her, maybe you won't, who know but her and Whitetalons. Maybe, just maybe, she is with you now.
Vennomm the Poison Dart Fury by LilyStark. Thank you!
Clawwyng the Tingecutter by the talented AndreaEaston. Thank you!
Crimson the Giarogia By the brilliant ImDerpySheylaYT. Thanks!
Skye, the curly nadder ↑ and Whppersnap, the deadly claw ↓ both by the talented, amazing AndreaEaston. Thank you!
Flickering, my flightmare, by SangoMichiko13. Thank you!
Lyulf by the talented ZestyDragonWing. Thank you!
Newt the flamewhipper by Speedyleaf, thank you!
Arianwen my light fury by SangoMachiko13. Thanks!
Shader the Lightning Rod by kasanelover. Thanks!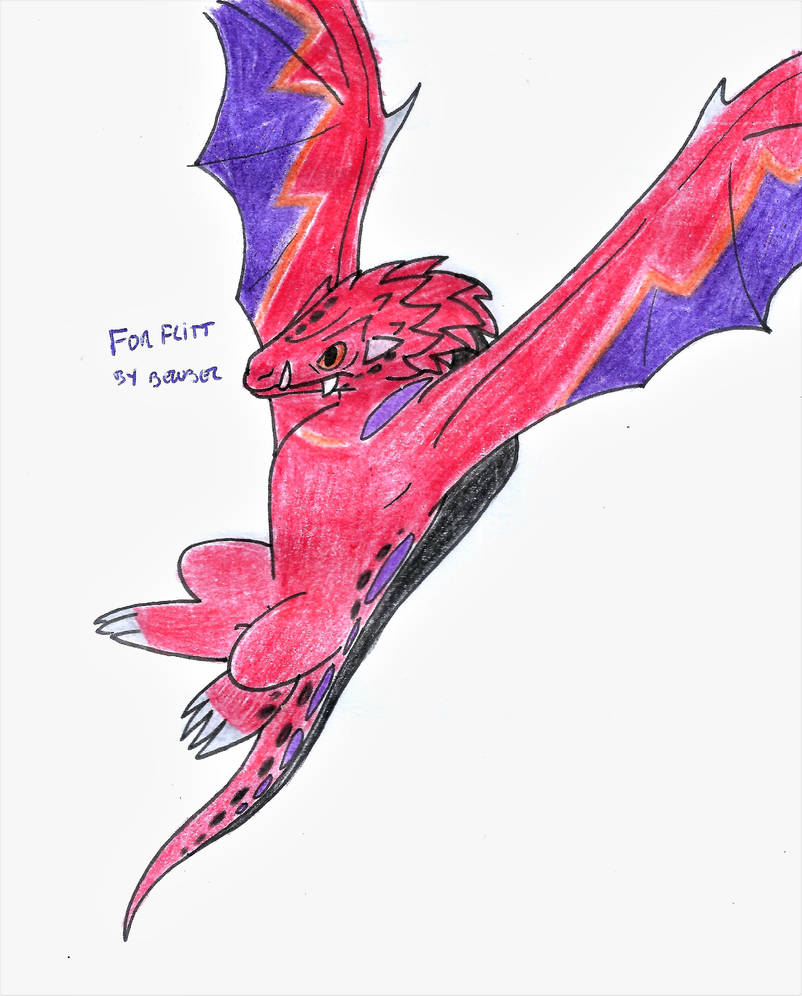 Irefyre the Ire Igneous by belubel, thank you!
flitt's Dragon Gallery
Flickering, my first dragon
My nadder, Glimmerwing
Conri my woolly howl
Me and Taron flying over the chasm.
Nightspark
Newt
Fyreryft
NightReaper
Meeting Galant for the first time.
Saphron
Galant
Gadzooks
Left n Right have seen something
Watching over the school with Crash n Smash
Flying with Nameless
Crick
Grockle
Jacynder
Sunflare
Galaxia
Unknowable.
Taron
Storm razore
The furious chick, Connwaer
Mythyque's Gallery
I saw someone else with a picture like this, so when Mythyque got Tallique, a sand wraith, I had to get it.
Open wide
flitt's dragons:
Flickering - flightmare (titan)

Nightspark - flightmare

Crick - m. nightmare

Nameless - m. nightmare

Grockle - groncicle

Hoverstrike - gronckle

Glimmerwing - deadly nadder

Jinx - screaming death (titan)

Hex - screaming death

Chaser - whispering death

Deadling - whispering death

NightReaper - deathgripper

Fyreryft -fireworm queen

Newt - flamewhipper

Cloudlord - stormcutter

Sunflare - stormcutter

Left n Right - hideous zippleback

Crash n Smash - hideous zippleback

Skybreaker - razorwhip

Galaxia - deathsong

Conri - woolly howl

Velocity - speed stinger

Unknowable - sweet death

Taron - skrill
Daggawing - armourwing
Jacynder - deadly nadder
Tywyll - flightmare
Storm razore - skrill
Gadzooks - grapple grounder
Galant - crimson goregutter
Saphron - sliquifier
Fyreking - fireworm
Lyulf - woolly howl
Toothless - night fury
Arianwen - light fury
Mythyque's Dragons.
Tallique - sand wraith
Sapphique - skrill
Eruptique - eruptodon
Esnique - raincutter
Unique - speed stinger
- prickleboggleunique
- grapple grounder
Toothless - night fury
Arianwen - light fury
Didn't think I had that many dragons!
MORE COMING SOON...
pm me the answer to this riddle to get yourself a dragon creation.
What am I?
Sun, 03/17/2019 - 14:51
#2
MaxNightshadow
Offline
Jarl
Same
is it fixed yet bc i only have this on toothless nothing works. cant even lock onto targets.
Tue, 03/26/2019 - 22:04
#3
I've had this bug for a month
I've had this bug for a month now, only on my Night Fury. I've even contacted the SoD Team by email, but no response yet. I really hope they fix him.
__________________
-nxf
About Me:
(buddy code: F6JMFZ)
Hello, hello, nice to meet you fellow rider, my (real) name is Vicky, located in Bulgaria and my in-game name is iLetalis which comes from Latin and means "Deadly"... we, girls, are very weird creatures.
In fact, all my of dragons' names are in Latin, of course related to the breed of the dragon (which I find very cool and original)!
I'm almost 17 years old (my birthday is on the first of July (morning, yay).
I've been a huge fan of the Dragons series (and movies) for as long as I can remember. I don't recall a time that I've not been obsessed with dragons. When I was little, I even cried over the fact there're no dragons in the real world, hahah.
Also, I may not ride dragons in my free time like Hiccup and the gang, BUT I do ride horses which is basically the same, with the exception of them not having wings.
Soo, yeah, I think that's it about me!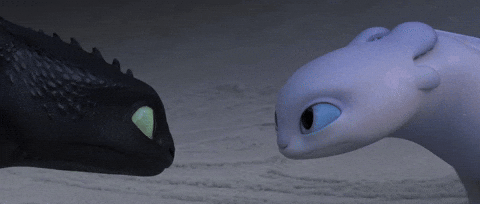 Who's online
There are currently 30 users and 118 guests online.