Slashed Prices: Battle for the Edge Sale!
Once again Trader Johann has surprised the Vikings on campus, by springing a sale on them! This time Berk's favorite sea merchant has decided to lower the prices on the Battle for the Edge expansion!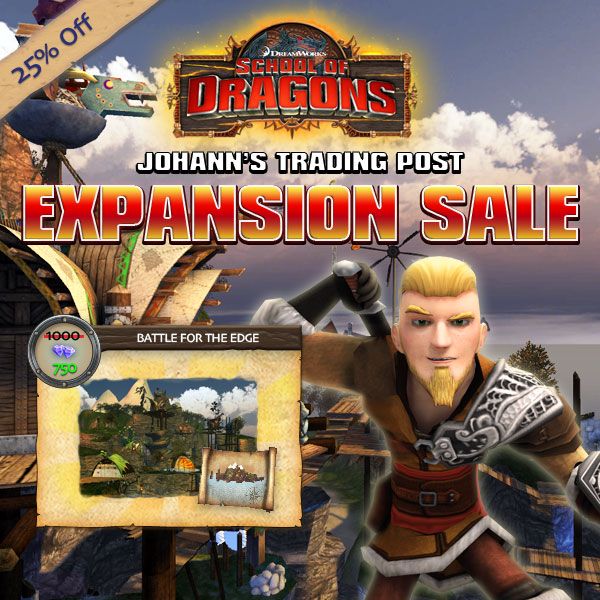 Many Vikings have already explored the adventures the Edge has to offer, but there are a few Vikings who have yet to discover the dangers lurking outside of Berk. Trader Johann's latest sale is giving these Vikings the opportunity to venture into the furthest regions of the archipelago!
Those daring enough to answer the call will go face to face with new foes, all while trying to defend the Edge from intruders. Along they way, you will learn the secrets defenses behind a few new dragons.
After all of the adventures and battles, vikings will need a place to recharge and strategize before going out once again. The hideout is the perfect place for this, and Vikings will have the chance to build their own!
Do you think you have what it takes to journey into this adventure?
Thu, 03/16/2017 - 10:23
#1
~
So, how long is this sale going on?
Thu, 03/16/2017 - 15:42
#3
No! Bad Tigerus and Euphrates!!! Do not eat my subject!!
Any clue when/if Call Of The Deathsong might go on sale? It seems they you are going thorough either lowering the price (icestorm island), or putting them on sale (Return To Dragon Island and Battle For The Edge)