Sinking Prices on Titan Dragon Bundle!
Vikings on campus have a soft spot for Titan Dragons even when these can be a bit on the frightening side. This resulted in Trader Johann lowering the prices on the Titan Bundle for a limited time!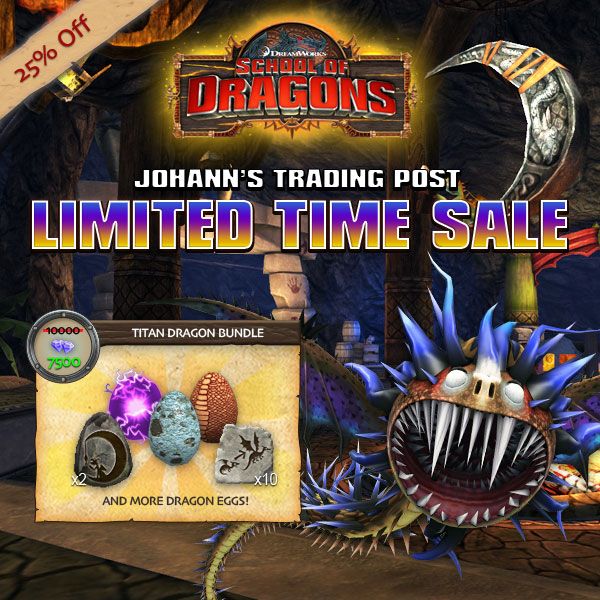 As soon as the news spread out, Vikings from all corners of campus began heading into the Trading Post ecstatic to expand their winged companion family!
The bundle is giving Vikings the opportunity to bond with ten Titan dragons, among them are the mischievous Terrible Terror, the loyal Razorwhip, and the terrifying Whispering Death. All of these dragons can now be yours to befriend!
Don't worry about having enough space! The bundle also includes 2 spacious Dream Stables with ample room for your most recent Titans to sit back and relax. After all, being a Titan dragon must be quite tiring!
Start making your way to the Trading Post and prove you have the skills needed to train this groups of dragons!