Shrinking Dream Stable Prices!
Your dragons will want to sleep the day away when you get them a Dream Stable from Johann's latest sale!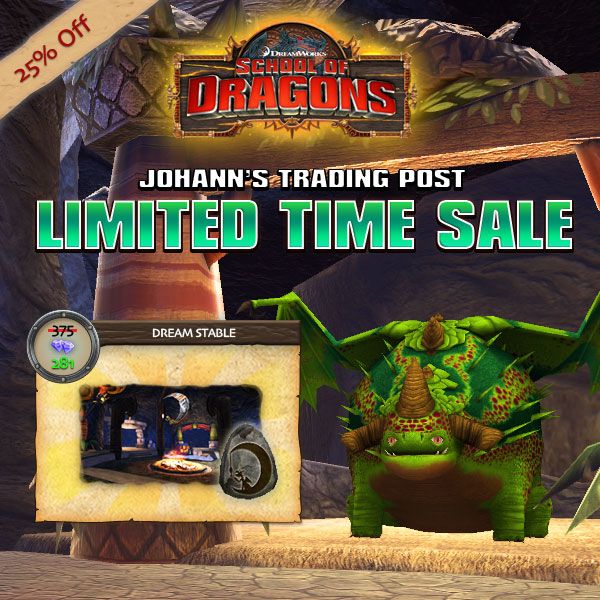 Gobber got a little carried away while building Dream Stables, and in his excitement he built more than planned. As a result, Trader Johann has decided to lower the prices on these spacious nests, allowing Vikings from all over campus to expand their dragon fleets and offer them a relaxing home.
The Dream Stable has 5 ample nests perfect for any dragon to rest and take a nap after a long day of training or racing! Each nest has its own unique decor offering a relaxing atmosphere for any sleeping dragon found there. The fire pit in the middle of the stable is the perfect addition in maintaining this stable a warm and pleasant place for all those dragons!
Start making your way to the Trading Post and take home your own Dream Stable, before they run out!