Show off your zapplejacks!
Here is my zapplejack Gasleak.
Climbing on the dragon's horn.Dont fall!
Going inside the dragon's nose.Yuck!
They love to explode stuff.Exploding the dragon's nose!
__________________
Welcome to my signature!
(im a massive Star Wars fan)
I am againts hacking!
My other interests
Star Trek
Family Guy(maybe,maybe not)
httyd
Lord of the Rings
The Simpsons
Countryballs
World War 2
My viking name in SoD is XxDarthxRavenxX
My discord user is BigChickenBobaFett
Fri, 06/26/2020 - 08:52
#3
:3
Here's mine:
Their name is Invisible-dream.
(I'm sorry, this was an awful joke. Can't wait to see everyone elses!)
__________________

Andrea/Andy ⬨ 18 ⬨ Libra ⬨ She/Her ⬨ Writer and Artist
Favorite Dragons: Deadly Nadder, Death Song, Thunderdrum, Silver Phantom, Stormcutter, Flightmare, Speedstinger

When once you have tasted flight, you will forever walk the earth with your eyes turned skyward, for there you have been, and there you will always long to return.
~ Leonardo da Vinci

Save the Flightmares!
I support the most craziest colored dragons, as none are the same, and neither are Flightmares!

My Dragon Children :3
Click on a picture! You'll be taken to their biographies!
Wave 1
Wave 2
Other

My Random Rambles :3
Because I'm shameless, enjoy some HTTYD fan stories of my son, King Noodle
Length: Short Story
Length: Seven Chapters + Epilogue
Meet my own personal collection of Night lights!

Thread Lists
Note: Art threads not listed are no longer active - despite what the thread says.
>Active Art Requesting Threads<
>On-Hold Art Threads<
>Banner Threads<
I Glow movement - Flightmare Color Protest Banners
>Other<
Need Color Ideas? Look No Further!
Drawing Furies - Tips and More!
A Random Collection of Creatures
>PM Requests<
- none, focusing on art trades for other people so I'm a bit packed -

Other
Note: Links will safely send you to the respective sites.
YouTube . DeviantArt . Quotev (Main Account) . FurAffinity . RefSheet
Flight Rising . Sylestia . Howrse . Lioden
Lioden Accounts: #161505 | Side Account: #171893
Andrea's Amazing Art Collection (coming soon, under revamp)

Been playing since the beginning, oh so long ago, oh so many accounts ago
Became an Ultimate Dragon Trainer on 7/14/2019

Things (things, really?) I'm Into
I'd like to point out that these lists are EXTREMELY simplified, I love so much more!
Horror Games
Outlast • The Evil Within • SOMA • Cry of Fear • Resident Evil • D.ead by Daylight
Other Games
Assassin's Creed • Minecraft • Pokemon • SoD
Books
Frankenstein • The Picture of Dorian Grey • The Strange Case of Dr. Jekyll and Mr. Hyde • Needful Things • Redwall series • Guardians of Ga'hoole series • Wings of Fire series • How To Train Your Dragon series/Wizards of Once series
Musical Artists
Claude-Achille Debussy • Pyotr Tchaikovsky • Marcus Warner • Osi and The Jupiter • Message to Bears
Other Info
Favorite color is blue! • I love studying ancient history and cultures • I suffer from COCMB (Complusive O.C. Making Disorder) • Pretty sure I overshare every single moment I get :T

You've made it to the bottom, thank you for reading through!
Hope you have a great day!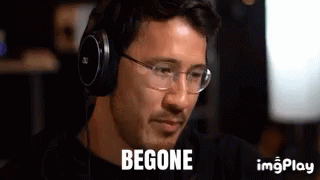 Who's online
There are currently 15 users and 76 guests online.