Shock the Opposition at Thunder Run Racing
Thunder Run Racing boasts six challenging tracks calling for riders to utilize numerous abilities to reach the highest ranks. Each level has unique designs to test a Viking's speed, agility, steering, and stamina. Here is a quick look at the thrill each raceway presents.
Forbidding Ice
The chilling airs of Forbidding Ice are an ominous challenge to face. Weave through cliffs and avoid ice clusters to make your way to victory. The eyes of a hawk and cat-like reflexes will assist Vikings greatly as they must navigate through the fog in this course.
Fortune Falls
Fly through a beautiful canyon in Fortune Falls, but don't let the clear water and greenery distract you. Scan oncoming cliffs for small openings and jet through narrow passageways to gain separation from the competition.
Frozen Warriors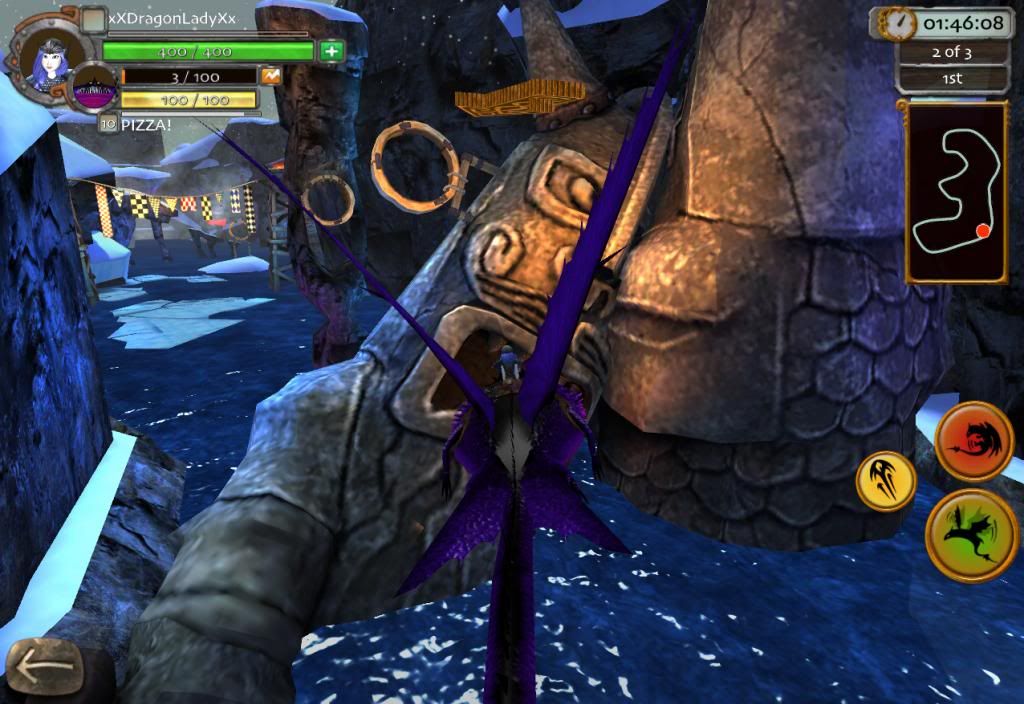 Enter the presence of Berk's finest warriors at the Frozen Warriors track. As you fly through the ruins, maneuver between massive statues with grace and agility. If you can pass the frozen warriors' test, you will be able to count yourself among Berk's elite.
Gronckle Run
Gronckle Run is best for a determined rider that is unafraid of any obstacle in their path. Navigate through the canyon, spinning away from rocks and dodging crystals. Even the open waters cannot be taken lightly as geysers will slow down unsuspecting Vikings. Be alert and aware of your surroundings to conquer this track.
Trench Dive
Test your ability to accelerate and change directions quickly at Trench Dive. Rings are located high and low, providing valuable speed boosts and energy regeneration to Vikings skilled enough to fly through them.
Woolly Canyon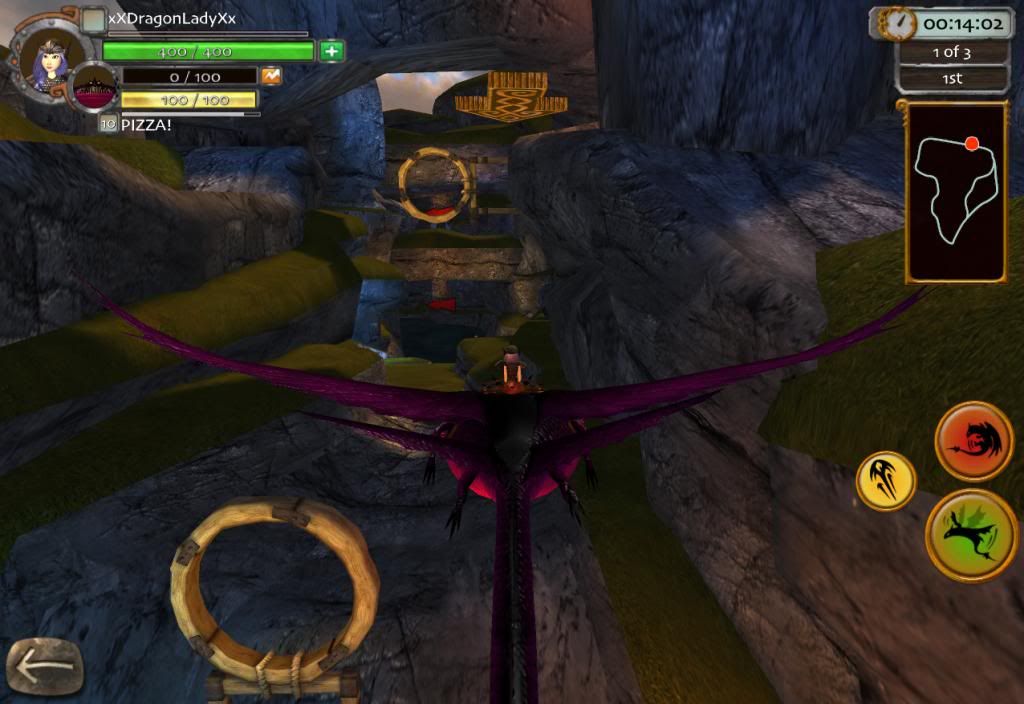 Do you have a gift for finding shortcuts? Then Woolly Canyon is the track for you. This course offers a number of alternate pathways, challenging riders to make quick decisions to determine the fastest results. However, don't hesitate too long or else your rivals will soar past in this tricky raceway.
Each track at Thunder Run Racing offers a unique experience. Test your abilities and refine your skills to become the best racer Berk has seen. Once you've mastered each track, you will etch your name into Viking lore.
Tue, 11/12/2013 - 12:54
#1
Tracks
Each track is amazing and has its challenges!
Woolly Canyon is short but has some nice turning right under the rocks; Fortune Falls has the S-shaped, narrow tunnel where is too easy to stuck yourself into; Frozen Warriors is scenic but has tight turnings; Forbidding Ice is fast and the final winding is really difficult; Trench Dive has so many rings you may come cross-eyed; and Gronckle Run is maybe the fastest and hardest, but surely the most challenging and rewarding.
I love them all!