Shine with ALL-NEW Hero Racing Skins!
Dragons will want to take off into the skies and race, once they gear up in the ALL-NEW Hero Racing Skins!
The racing skins have just been added to the shelves of the Trading Post after an excited and babbling Hiccup stumbled through the doors right before dawn. It took Trader Johann a few minutes to settle down the excited Chief, who then explained what the pile of papers in his arms were.
It seemed, Hiccup had noticed a small lack of color on campus, and decided to take it upon himself to brighten up the school grounds. He used some of his free time to sit down and design these colorful skins, while also keeping in mind the comfort of a dragon.
The skins have finally been completed, after a few week's of work and are now available for Vikings who wish to gear up their dragons in these brightly colored racing skins!
Will you be equipping your dragon with these dashing Hero Racing Skins?
Tue, 05/16/2017 - 13:06
#3
Here ya go
Here's the alpha one: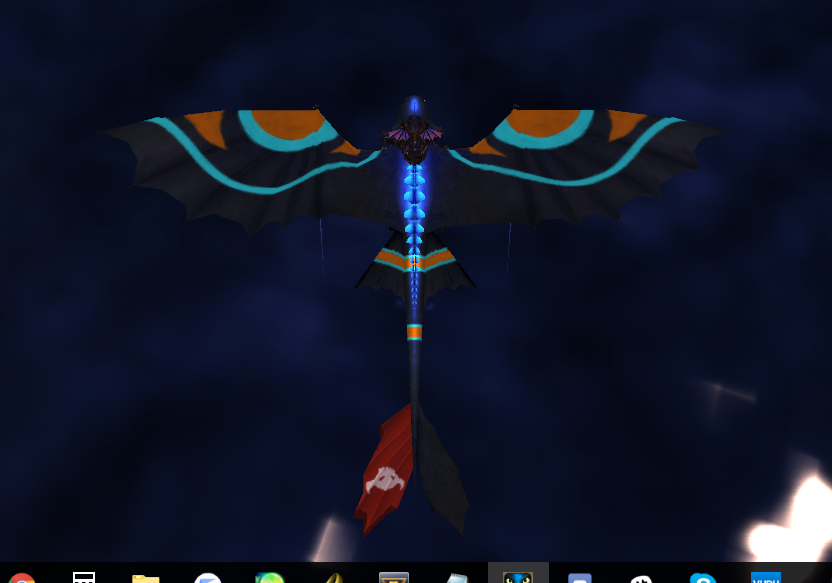 Tue, 05/16/2017 - 20:15
#4
How did you get alpha AND
How did you get alpha AND race stripes?
I keep selecting the alpha skin and it's one or the other for me for some reason
Wed, 05/17/2017 - 03:49
#5
Hmm
When I logged in and went to the store to check it out, there was an option for Toothless Racing Paint and Alpha Toothless Racing Paint. I chose to buy the alpha one and then it showed up as a skin for me. It disappeared from the store when I bought it, though. Is it not there anymore? I saw a few people with it.