The Secret Symbol - Chapter 24 AND 25: Cats and Fish - Knock, Knock. Who's There?
While finally in the mood for writing in my book, I found myself so involved that I have actually typed up enough for two complete chapters. I had several ideas I wanted to hurry up and get down before I forgot them, that I realized I had half of a second chapter already written. I thought, "Might as well just write down another one."
While a couple of you that I keep updated in pm about my latest chapters (btw, if anyone else that reads would like me to message them when I post them a new chapter, I'd be glad to do so), you two were only expecting one chapter. Well, waiting one more hour that I thought, though you guys are probably already in bed by now, you get two chapters instead of one. I was just as excited to type these chapters as you are to wait for me to post.
Speaking of which, I thought I was going to get a second chapter posted Friday. Writer's block kept me from doing a second chapter on Friday, but freed me up to finish my the one chapter. Then Saturday and Sunday came with a longer busy schedule than I had thought. Monday started work on the new chapter but knew I would not get it done in time. After doing some things on Tuesday, My internet on my laptop decided to go out for no reason while my Xbox was fine as well as others. This derailed my momentum and caused me to wait until to Wednesday to finish the chapter. Now, here I am just finishing enough for two. >.< Life can be so unpredictable sometimes but works out in the end.
You guys get two chapters instead of one. If these things hadn't have happened these last days, you may have only gotten one.
If you are wondering, I still plan on doing another chapter for Friday.
Hope you guys enjoy the chapters!
Btw, Easter Eggs in the second chapter:
Captain America: The Winter Soldier - reference to a quote
Tangled - reference to something someone did and reference to quote.
__________________
Rest in Peace NarixuZen. 2004-2017

Member/Group Leader of S.O.D.A.H.T
Click here to report a hacking:
Or
http://forum.schoolofdragons.com/content/sod-anti-hacking-team-open-all-forum-users
Also use this form to help better keep track of the hackers: (click here for the Hacker Report form)
Links to my chapters are below along with links to my other three fan-fics.
The Mystery of Shadow Mountain
Finally posted links to

all chapters to all books

in my signature.
Chapter 33 -
Sudden Turn of Events
The Mystery of Shadow Mountain, my sixth fan-fic in three years! Updates every Friday Night!
Proud Leader and fellow member of:

Here are links to the chapters of my fan-fic, The Clue of the Missing Socks.
Chapters 1 and 2 Chapter 3 Chapter 4
Chapters 8 and 9 Chapter 10 Chapter 11
Chapters 12 and 13 Chapters 14, 15, and 16 Chapter 17
Chapter 18 Chapter 19 Chapter 20
Chapter 21 and 22 Chapter 23 Chapter 24 and 25
Chapter 26 - There is a hidden surprise. Can you find it?
Chapter 27 Chapter 28, Part 1 Chapter 28, Part 2
Chapter 29 Chapter 30 Chapter 31
Chapter 32 Chapter 33 Chapter 34
Chapter 35 Chapter 36 Chapter 37
Chapter 38 Chapter 39 Chapter 40
Chapter 41 Chapter 42 Chapter 43
Chapter 44 Chapter 45, Parts 1 and 2
Here are links to my sequel fan-fic:
The Mysterious Frozen Fire
Chapter 1 Chapter 2 Chapter 3 Chapter 4 Chapter 5 Chapter 6
Chapter 7 Chapter 8 Chapter 9 Chapter 10 Chapter 11 Chapter 12
Chapter 13 Chapter 14 Chapter 15 Chapter 16 Chapter 17 Chapter 18
Chapter 19 Chapter 20 Chapter 21 Chapter 22, Part 1 Chapter 22, Part 2
Epilogue/Preview for my Third Story!
Here are links to my Tri-quel fan-fic:
Thoughts of Guilt
Chapters 1 and 2 Chapters 3 and 4 Chapter 5 Chapter 6 Chapter 7
Chapter 8 Chapter 9 Chapter 10 Chapter 11 Chapter 12, Part 1
Chapter 12, Part 2 Chapter 13 Chapter 14 Chapter 15 Chapter 16
Chapter 17 and 18 Chapter 19 Chapter 20 Chapter 21 Chapter 22
Chapter 23 Chapter 24 Chapter 25 Chapter 26 Chapter 27
Chapter 28 Chapter 29 Chapter 30 Chapter 31 Chapter 32
Chapter 33 Chapter 34 Chapter 35 Chapter 36 and 37
Chapter 38, Part 1 Chapter 39, Part 2 Chapter 40, Part 3 Chapter 41
Chapter 42, Parts 1 and 2 Chapter 43 Chapter 44
Chapter 45, Part 1 Chapter 45, Part 2
On the Edge of Mystery
Chapter 1 Chapter 2 Chapter 3 Chapters 4 & 5 Chapter 6, Parts 1 and 2
Chapter 7 Chapter 8 Chapter 9 Chapter 10 Chapter 11 Chapter 12
Chapter 13 Chapter 14 Chapter 15 Chapter 16 Chapter 17 Chapter 18
Chapter 19 Chapter 20 Chapter 21 Chapter 22 Chapter 23 Chapter 24
Chapter 25 Chapter 26 Chapter 27 Chapter 28 Chapter 29 Parts 1 and 2
Chapter 30 Chapter 31 Chapter 32 and 33 Chapter 34 Parts 1 and 2
Chapter 35 Part 1 Chapter 35 Part 2 Chapter 35 Part 3 Chapter 36
The Secret Symbol
Chapter 1 Chapter 2 Chapter 3 Chapter 4 Chapter 5
Chapter 6 Chapter 7 Chapter 8 Chapter 9 Chapter 10
Chapter 11 Chapter 12 Chapter 13 Chapter 14 Chapter 15
Chapter 16 Chapter 17 Chapter 18 Chapter 19 Chapter 20
Chapter 21 Chapter 22 Chapter 23 Chapter 24 and 25
Chapter 26 Chapter 27 Chapter 28 Chapter 29 and 30
Chapter 31 Chapter 32 Chapter 33 Chapter 34 Chapter 35
Chapter 36 Chapter 37 Chapter 38 Chapter 39
Chapter 40 and 41 Chapter 42 Chapter 43, 44, 45, and 46
The Legend of Shadow Mountain
Chapter 1 Chapter 2 Chapter 3 Chapter 4 Chapter 5
Chapter 6 Chapter 7 Chapter 8 Chapter 9 Chapter 10
Chapter 11 Chapter 12 Chapter 13 Chapter 14 Chapter 15
Chapter 16 Chapter 17 Chapter 18 Chapter 19 Chapter 20
Chapter 21 Chapter 22 Chapter 23 Chapter 24 Chapter 25
Chapter 26 Chapter 27 Chapter 28 Chapter 29 Chapter 30
Chapter 31 Chapter 32 Chapter 33
≈≈≈≈≈≈≈≈≈≈≈≈≈≈≈≈≈≈≈≈≈≈≈≈≈≈≈≈≈≈≈≈≈≈≈≈≈≈≈≈≈≈≈≈≈≈≈≈≈≈≈≈≈≈≈≈≈≈≈≈≈≈≈≈≈≈≈≈≈≈≈≈≈≈≈≈≈≈≈≈≈≈≈≈≈≈≈≈≈≈≈≈≈≈≈≈≈≈≈≈≈≈≈≈
Pics done by me. If you want to use them, give me credit please.
My Favorite Cars Character
≈≈≈≈≈≈≈≈≈≈≈≈≈≈≈≈≈≈≈≈≈≈≈≈≈≈≈≈≈≈≈
Thu, 05/18/2017 - 00:25
#1
  The Secret Symbol   Chapter
The Secret Symbol
Chapter 24
Cats and Fish
All of breakfast back at my house was spent catching my parent up to speed on all that has happened with me and my friends.
"Sounds dangerous," commented mother.
Father gave her a subtle look as mother continued, "But I know you can do it. I know you all can do it."
"Thank you, mother," I replied. "We are having fun out there and also doing our job as well."
"I'm proud of you either way," mother added. "Whether you went out there for fun or for work or actually both, it is quite a lot of responsibility to take on. And you have done a great job."
"Thanks," I smiled.
The rest of breakfast and the next few hours went off like we had never left. Helped with some chores around the house, stopped by Gobber's to see if he needed a hand or two -of which I clapped twice for him, Gobber that that was "funny"-, and spent the rest of the time relaxing. Not that I cannot relax at Mystery, it is just different here on Berk.
I spoke with the girls, Annabeth and Cazi, what they wanted to do. If we left about late afternoon into early evening, that would put us back at Mystery sometime after nightfall. Before we leave though, we will stock up on some general supplies we are running low on or about to run low.
To pass some time but at the same time practice, I had a bout with Annabeth and Cazi. Cazi I beat, but Annabeth I did not. Cazi's better hand to hand, close quarters, yet still needs work with a sword. Do not get me wrong, Cazi is still very good with a sword. But with me and my bow in sword position, I am just a little bit better. That little bit did not help me with Annabeth as she is excellent with swords, especially two of them. I keep wondering if I will ever beat her in a fight? Thankfully, she is not my foe.
Time finally came that we needed to leave. Stoick, Gobber, and both sets of parents, both of mine and Cazi's, came to see us off.
But before any of us could mount our dragons, a spotter shouted, "Terrible Terror coming in from the south?"
"Terror mail?" I suggested, as I stepped my left foot down from the saddle.
The Terrible Terror flew directly to Stoick and landed on his left arm. The small dragon is noticeably breathing deeper giving us the impression it has been flying for a while. Stoick took the small piece of paper tied to the dragon's right leg and then read the note. The Terror then flew off and headed for his nest.
Before he read the note, Stoick had a normal face on that was happy. Well, hopefully, it was not happy because Annabeth, Cazi, and I were leaving, but because he was glad to see us. However, after Stoick read the note, one could tell whatever the note says is not good news; Stoick's face turned stone cold.
My father immediately asked, "Bad news?"
"Yes," Stoick simply stated. "Jarl," at the sound of my name, Stoick had my full attention. "Remember those Dragon Hunters you brought in this morning?"
My shoulders fell as I answered in anticipation of Stoick's own answer, "They escaped."
"They- wait, how did you guess?" Stoick said.
Now I am visibly mad, "Oh, it just figures that this would happen. It couldn't be as easy as it was. My gut after the fact was telling me it was too easy taking those ships, but I didn't even think of it before. How'd they, do it?"
Stoick began, "Says here that after sailing into some fog, they were ambushed and taken completely by surprise. Everyone that is from Berk was knocked out cold and left on a nearby sea stack. The only clue as to who ambushed them was something one of them saw before being knocked out: A Snow Wraith."
Eyes widening in amazement I echoed, "A Snow Wraith?"
Stoick flicked his left first finger on the paper saying, "That's what it says. Snow Wraith attack."
Thoughts began racing through my head. Everyone else is left in shock, but Gobber spoke like someone told him that trolls do not exist, "A Snow Wraith? What in Thor's hammer is a Snow Wraith doing that far south, doing totally out of its element? A dragon would not just up and leave its own habitat without reason, but flying this far south and attacking ships? Whoever sent that is just trying to cover their behind for losing the Dragon Hunters."
I counter, "Except one thing."
Gobber asked, "Except one thing what?"
"Except one thing and that being the Snow Wraith was not alone," I responded. "It was flown down here."
"What do you mean by that?" Gobber asked as if I was the person who told him about trolls from his previous remark. "Are you saying that someone has trained a Snow Wraith and is using it against ships? You haven't been eating father's cookin' have you?"
Father had his arms folded and was leaning on one foot, but unfolded them and straightened up after Gobber's statement; "No offense," Gobber added.
Father waved him off and mouthed, "It was fine," but father may had said something verbally if I had not started talking, "I'm completely serious," I said. "I don't think any dragon is untrainable no matter how stubborn or aggressive them seem. I mean look, Dagur indirectly trained a Skrill a while back, Cazi has trained two of them and hatched a third -first Skrill to be hatched while under dual supervision of the viking rider of parents-, two known dragon riders of Razorwhips as well as that one other dragon Annabeth rides. I mean, for throwing yaknog in Astrid's face, Hiccup trained a Night Fury. Excuse me, -the- Night Fury. -The- dragon and -the last- dragon we all expected to be a friend to vikings, let alone after knowing a dragon could be trained and ridden. Someone has trained a Snow Wraith and is using it against us. For fog to roll in that quickly on a cool day with no humidity, is just too coincidental. A Snow Wraith could have created such an occurrence. I but if our vikings were able to give a better detailed account of what happened, they too would agree that the fog was not really fog, just a smoke screen to cover the ambush."
"Also," I finished up. "How come our men did not spot any enemy ships in broad daylight? Before coming onto the 'fog' they could have seen any ship sailing into the 'fog' from either side. The only way for the enemy not to have been spotted by any of our vikings, the only explanation is that of dragons. Trained dragons of our enemies and know doubt trained dragons of the Dragon Hunters."
Cazi looked so ready to just punch anybody that would stand in her way, I do not dare say or do anything to her, at least for the moment; she quipped, "Kind of hypocritical of the Dragon Hunters to actually use dragons to their advantage when they hunt dragons, kill, and sell them. But on the other hand, it is smart to do so. Just makes me want to punch anybody in the face right now."
"I agree, lass," said Gobber. "If only I had my own dragon to join the fight."
I hugged my parents again, "Bye," they returned the sentiments, and I mounted my dragon saying, "Don't give up yet, Gobber. You may find one yet. As with anybody, you just have to find the right dragon, or in some vikings' cases, dragons." I then turned my attention to Stoick and told him before he could tell me something, "Don't worry, chief, my friends and I have been working on catching these other Dragon Hunters for a while now. We will hunt them down and put them out of commission. While Hiccup deals with Dagur and the other Hunters, my friends and I will deal with these. We are currently also on the trail of something these Hunters we are dealing with are after as well. It is of great importance to them, so it is best that we get to it before they do and stop them from using it, whatever it may be. Good to see you all and I hope we bring you back better news with a capture that will stick this time."
Stoick nodded at me, I nodded back.
Cazi mounted Electic and Annabeth mounted Anora. I nudged Fredrick to fly into the air and the three of us, six including dragons, all started the trip back to Mystery. This trip took considerably less time than what time we spent sailing back to Berk.
Annabeth mentioned, "Gosh, is it nice to get back in the sky again and fly somewhere. As good as the seas may be, going by dragon is the way to go now. And it seems like more and more people are getting that memo."
According to plan, we arrived back at Mystery just in time for supper. We usually have a later supper than most, plus the fact they would probably be waiting for us.
Over a supper freshly fileted salmon, we discussed the latest update on the mystery of that being the escape of the Dragon Hunters and sighting of the Snow Wraith. Every agreed for a Snow Wraith to flew that far south is not natural and because it is not, it highly supports the idea of the Snow Wraith being trained and ridden by someone. I added one more thing.
"This would also explain how Vixxen got away so rapidly, enough to avoid detection."
"So, Jarl," Dawn replied with a mouth full of salmon. "You are saying this Vixxen has trained a Snow Wraith to get around from place to place and used the same dragon to bust out her buddies?"
"That's exactly what I'm saying," I replied. "Who else would want to rescue those Dragon Hunters, plus the fact that only a select few knew they were captured. Most of those people include us and we have been together, not one of us being alone for any stretch of time from another. So, that would rule out us."
Cazi put her fork down and stared at me, "Are you saying you suspect one of us?"
I am about to take a bite of more salmon but stopped from closing my mouth over the fork at the mention of Cazi's remark because I realized what I just said, "That did not come out the way I thought it did. I meant it in a way to eliminate the obvious facts so we could get to the unknown facts."
"Ah huh," Cazi nodded as we both continued to eat. "Nice save, by the way."
The subject changed to cats for some reason. I guess for the fact that Jewels is sitting on the floor right next to my chair on the right side just swishing her tail and looking up with big eyes. Jewels looks as if she is about ready to pounce on me. Her eyes keep following my fork. I mean, we are having fish, so…
"Oh," Cazi suddenly said. "Annabeth. You were going to tell us how you got Titan."
Speaking of which, Titan is doing the exact same thing to Annabeth. The two cats occasionally look at each other as if they are in a competition with each to see who will get the fish first… or take the fish first.
"Yes, I was," Annabeth replied. She is nearly done with her plate, so she stopped to tell the story. "Well, while I was undercover in the Dragon Hunters, gaining intel… most of you have probably already figured that out by now… but one day when we were just unloading supplies for their stock pile of food, out of nowhere did Titan jump off the supply ship and run past me. The crewmen and hunters could care less about the cat, but Heather and I were the firsts to help the cat. Find out from one of the crewmen that this cat stowaway on one of their boats. They knew it was a stray cat as they had seen Titan several times at the port they get their food at. I just had to take the cat in with me. No one else wanted it and it sounded like Titan was all alone. But not anymore."
"Oh, Annabeth, another thing," I said moving on to different subject. "How's Sirena doing?"
"She's doing great," Annabeth replied. "Sirena is steadily growing into a young adult. She has always been big for her age as she was able to fly a lot sooner than most dragons can. I bet she is going to be one of the biggest Death Songs ever on record. Granted, that record is short for this type of dragon, but still. To have yet another type of a seemingly dangerous dragon on our side is something you just can't buy. Also, now that we have Skybolt our here with us, the two of them have become fond friends and keep each other busy. They also seemed to like having the Speed Stingers around as Sirena and Skybolt are found often playing with them."
Ali spoke up and added, "They do seem to enjoy themselves, but the two of them do get into some mischief every now and then. Only harmless things, but still ought to keep an eye on them. If they get the Speed Stingers riled up, who knows what the Stingers will do. Still trying to work with Borgar and the crew to respond to commands. It is slow going with the crew, but at least Borgar is responding."
"Nice," I answered. "That's awesome to hear. Now the question is: Who's last line of defense is better, ours or The Edge's? Speed Stinger or Night Terror."
The rest of supper we spent debating that topic, giving both pros and cons. The debate seemed to be a draw, giving as many pros and cons to both sides to be equal to each other, but at the same time not because one is a flight type and the other is not. Now, I should not get started or we will be here all night. One last thing though, Garth mentioned it will take him a day or two more to create the housing for the gem of a Dragon Eye lens we found. He has already designed what he wants, now he just needs to create it.
The dishes were washed and the table cleaned. Everyone then went to bed. "Goodnights," were exchanged and dragons bed down for the night. For once, we had a peaceful night's rest with nothing to occupy us than just sleeping.
The Secret Symbol
Chapter 25
Knock, Knock. Who's There?
Because we had gone to bed early, we are able to get up early. As soon as the sun's rays hit the edge of the island, peaking into every building and spreading light across the island, everyone was soon up thereafter.
We all are not that hungry and had a light breakfast of apples and leftovers from the night before. Making leftovers into an actual good meal must run in the family. Asvord did a great job… still better than father's but not as good as mother's.
All of us walked outside the Clubhouse to take in a nice breath of fresh air.
"Ah," I sighed. "It is nice to not have something to do fo-."
Dawn exclaimed from one of the lower decks, "Dragon incoming from the east."
I slowly replied, "AndIspoke to soon… again."
I could not tell who or what was coming in, just a general dragon shape. Between just waking up and having the morning sun giving off glare, none of us could make out who it is until they had nearly landed near the stables. We all saw that the dragon is aiming there, so we ran up to that spot to great the dragon.
There is a rider on the dragon and that dragon is a Razorwhip.
Annabeth exclaimed, "Heather!"
As Windshear landed, Heather's dragon nearly collapsed under the weight of her rider; even Heather looked worse for the wear.
"Heather!" Annabeth called out, rushing to her sister's aid.
Heather coughed a few times as she dismounted falling into Annabeth's arms. Heather still had her hood and mask on, but that dragon and gear is just as recognizable as that dragon.
"What happened?!" worriedly asked Annabeth as Heather used her left arm to take down her hood and mask.
Heather coughed some more and struggled to stand; she is also holding her left side with her right hand across her body, "Dragon Hunters. They… They attacked us."
Looking confused but worried too, "I thought you are a Dragon Hunter, or undercover just like Annabeth was… or is. I'm confused."
Heather seemed to have caught her breath as she stood up straighter and spoke, though still holding her side, "I am a 'Dragon Hunter' but a different rival Dragon Hunter clan attacked us."
"Vixxen," I declared.
"You guessed it," Heather replied, coughing some more. "Vixxen over ran us and I had barely enough time to escape on Windshear. Where we were stationed it would have been too far away to reach Dragon's Edge in time for reinforcements, but I knew I could come here for help. We are very close, which is also why I came. Vixxen must be after something or else she would not try such a bold statement against another Dragon Hunter clan. Sure, we are rivals, but in 'business.' To actually attack unprovoked is something which rarely happens in the Dragon Hunter clans. By the time we get there, Vixxen will probably be in the main store house looking for whatever she is looking for."
"Didn't know you knew where Mystery was," Cazi said. "But that's fine now that I know I get to punch some bad guys," she concluded by pounding her right first into her other hand.
I then questioned Heather, "What are we up against."
Heather looked to be in pain, but did very well to not show it, "Large company of vikings armed for assault. They are not armed for a dragon assault, but the weapons we had on our ships and some temporary ones on the island, Vixxen's Hunters are now. Within minutes of storming our island, they almost had the island captured. In the rush, I had to fight my way back to Windshear while not even having a weapon of my own. I was knocked down and hit a few times, nothing that won't heal. Especially, once I get back there and kick some butt."
"Woah, hold on," Annabeth protested. "Who said anything about you going back? You are not in a state to be fighting."
"I would agree normally, but when you are attacked by your rival clan, you will stop at nothing to beat them. Pain because a second thought," Heather answered. "Fighting is the best medicine in this case. You know as well as I do, Annabeth, there is now stopping me. You'd do the same if you were in my place."
Annabeth reluctantly agreed as I picked out an assault team of my own, "Annabeth, Cazi, Dawn, Hattori, Explod, Ashley, Hyrith, Meen. Annabeth, bring Star Scream and Cazi bring both Skrills; we need all the fire power and support we can get. Gear up and get ready to head out. The rest of you, stay here and defend Mystery's Edge in case this island is discovered. In the meantime, Garth, I don't want you to feel pressured, but the sooner we get that gem in the Dragon Eye to find the last lens in steps, the quicker we can get ahead and stop Vixxen from whatever she is after."
Garth nodded and did not lose another moment and headed straight for his workshop, "That's okay. I almost like working under pressure. Actually, I make fewer explosions when I do, though only in certain instances."
Everyone had their things to get ready. Those that are going on the assault went ahead and got their dragons out of the stables. Minutes later, we all met in front of the Clubhouse to take off together.
Heather led the way to the island in question. This island is a fast ride to the northeast, only taking forty-five minutes to reach. Mystery is just beyond the horizon, so Vixxen is quite a bit closer than I thought she would be to our outpost; too close, if you ask me.
Heather told us, "Goodbye," for now as she should not be seen helping us if she is to keep her cover. She will go on the far side of the island and keep those vikings of Vixxen busy. Heather left much to the dismay of Annabeth, yet she knows she would do the same as Heather says. So, that is probably why Annabeth let Heather do what Heather's going to do.
I then called out to the group for the plan of action, "Alright. As much as I don't like to do an assault like this, we will rush the chaos and counter act with our own chaos. Since we have not been able to defeat or permanently capture any of Vixxen's vikings with a dragon based attack, time to change the game-plan. We capture Vixxen, we take this island, Dragon Hunters in all from both sides. Spread out, help each other and support, but mainly… just take out as many bad guys as you can. And you know what this means, Cazi?"
Cazi exclaimed excitedly, "Kickin' names and takin' butts!"
Giving a brief lay of the land on the small island, there is about a twenty-foot-wide beach circling the island. In diameter, the island is about a hundred yards, if not a little over. Just as the beach stops, there is a sparse "forest" of only a few trees here and there and then in the center of the island there is the large storehouse.
To distinguish between the two clans of the Dragon Hunters, those in black are Vixxen's Vikings and those in normal gear seen on Dagur's ships, these will be called Heather's Hunters. This is the only way I can distinguish them because both clans are trying to take us out! The bad guys are supposed to be the ones shooting at us. But when they are both shooting at you, how can you tell the good -or "better"- ones from the bad ones?
The small storehouse island is just crawling with Dragon Hunters; makes my hair want to stand up on end just seeing some many of them all in one place.
Even though there were aerial based weaponry for a dragon assault, hardly any of it is being used currently because both clans are too busy fighting each other hand-to-hand or in all reality, fist-to-fist. So, flying in and immediately landing is not a problem.
I found a great landing spot for Fredrick… right on top of three Vixxen Vikings. As Fredrick landed, I jumped off Fredrick and landed on a forth. Knocking him down face forward and I timed my roll over his head as the guy faceplanted in the sand. Keeping my bow in bow position, I continued inland fighting as I went; my friends did the same. I signaled to Fredrick to fly ahead and clear a path for me to the storehouse. Fredrick flew off to fulfill my command.
My plan of attack in close quarters is always: Disarm foe of weapon -not of actual arms- and knockout. Some may choose to go for the knockout from the get go… Cazi… but we each have our own style. My style, in addition to disarm and knockout, I use the environment to my advantage. While I am not trying to hurt anybody, I still need the knockout.
Example, right after rolling to my feet, a Heather Hunter came upon me, surprised to see me. He had a sword, which he swung at me. Using my bow as a staff in this case, I blocked his swings at me. Once I pushed him off me and creating some space, I knelt down and then threw some sand into the air, disorienting the viking. Elbowing him in the stomach and then uppercut to the chin… Knockout.
Running forward, I only worried about those that stood in my way of the store house. Those around me would give up if I have Vixxen, hoping also Heather's Hunters will do the same.
This time, a Vixxen Viking came charging directly at me. I did the same, but at one of the last possible moments, I slid directly in between the vikings legs. Not expecting this, the viking turned around.
CLANG!
Something else that viking was not expecting.
Meen appeared as this viking also faceplanted, "When metal of helmet meets iron of skillet, be prepared for scrambled eggs." Meen twirled the pan, she used on the viking, on one finger but nearly hit her head. "I need to work on that."
I added, "I need to use one of those sometime."
A Vixxen Viking rushed her from the side but adeptly evaded his attacks, sucker-pan to the stomach, followed by a jumping kick to knock the viking backwards.
"Jarl," Annabeth exclaimed as she called out. I look back to my left to see her just disarming a viking of spear and cartwheeling a flying kick downward on the viking's head. "You're in a fight, remember? Keep your head in the game. Concentrate on your own awesome moves."
"Right," I answered.
As I turned around, I was great by a mace swing down. Leaning back out of the way, nearly losing my balance, I dodged a Heather Hunter's attack.
Using my bow to pin his mace down, I look over his shoulder and shout, "Wait, is that Vixxen?"
Fearing she is right behind him, the Hunter turned and asked, "What? Where?!"
In doing so, he loosened his grip on his mace. I then took grasp of his mace in hand, dropping my bow for a moment, and called to him, "Excuse me? I this yours?"
The Hunter turned back and said while he rushed me, "Hey, that's mine give it back."
"Alright," I answered, shrugging my shoulders and landing a left swing right to the head.
The viking laid stunned on the ground, I replied, "You said you wanted it back, so I gave it to ya. Express Night Terror Mailed."
Running forward another ten, fifteen yards, Cazi then stumbled back next to me on my right.
I ask, "Need any help?"
"Did you seriously just ask that?" Cazi retorted.
I thought, "She does it even in battle."
Cazi is down on the ground, but the Heather Hunter ran towards her wanting to jump on her, but instead went flying ahead as Cazi stuck out both of her legs and sent the guy on his way tumbling along the way. Cazi continued the motion of her legs and rolled back over her head, back to her feet, and stood up.
"You were saying?" she said. "Oh, by the way, while we both have a minute, why are they trying to hit us too?" asked Cazi of Heather's Hunters trying to get us at the same time Vixxen's vikings are. "We're trying to help."
I replied, "I don't think they get the point because we would turn them in once this was all over anyway, so I don't think they want that to happened."
Just then a Vixxen Viking came at her with a right and a left cross, but Cazi dodged them gracefully, "But at the expense of losing to another clan and a rival one at that?" Cazi asked while in combat. "You'd think pride would get the best of them and would not let Vixxen beat them no matter who is with them, or in this case, against Vixxen."
I shrugged my shoulders but then looked on as if I Hiccup actually liking a drink of yaknog: Cazi did one sucker punch to the stomach and one right cross to the jaw. The viking is out cold, even his body was limp on the way down to the ground.
"How did you do that?" I asked in amazement.
Cazi quickly showed me, explained, and went on her way, "Gronckle Iron Knuckles. Light, but can land a whale of a punch that the likes of I cannot even bare handed. You wanted this to be fast, well, this is me being fast."
I need to stop stopping and talking and do more advancing and fighting because a Vixxen Viking came up behind me, grabbing my neck with his right elbow. He thrust me forward up against a tree.
Saying out loud but simply as if it is a second thought, I kneejerk reaction from me said, "Ow."
"Oh, that hurt, did it?" mocked the viking. "Well, how about I make something else hurt to get your mind off of it."
The viking started to pull back on my neck. Yet, as he did I ran up the side of the tree and proceeded to flip over the viking. The running backflip I did caused the viking to let me go as viking arms do not bend that far backwards. I jabbed at the back of his right knee, forcing him to the ground, and swung my left elbow around to the viking's right temple.
After landing, a brief shooting pain went up my arm; I started to skip back and go on my way, "Ooo, eee, funny bone. Fun -knee- bone."
While running forward another twenty yards, I thought to myself, "Hitting your funny bone is not funny and is a wonder why the named it that. But I do have to say, how a guy or a girl skips or does whatever they do to deal with the shooting pain can be amusing. Girls usually stop or fall straight to the ground and lie still. Guys, just tend to skip around in a circle or straight line. So, I guess the funny part of the funny bone is for those around you."
Now, getting a bit tired, I saw one more guy coming at me from the left. Now dreading this because one would think they would learn by now.
"Wa… woah, woah, woah, wait a minute," I said waving my arms stop the charging Heather Hunter coming at me.
"What are you doing?!" demanded the viking.
Exaggerating trying to catch my breath, though I needed to catch some but more importantly for Fredrick to work his way over to me, I replied, "I just wanted to stop and tell you I'm not here."
The viking was just about to swing when I said that, but stopped cold in his tracks, "You what?"
"I wanted to tell you I'm not here," I repeated.
"How is that possible?!" exclaimed the viking. "I can see you right here."
"But I am not here," I said. "Look, I'm not on Outcast Island, am I?"
"No," the viking answered.
"I'm not on Berserker Island, am I?" I questioned.
"No, you're not," the viking began to get irritated, almost enjoying me standing in the open among the chaos of fighting.
"I'm not-," Iaminturupted by a Vixxen Viking throwing an axe at me. I narrowly had time enough to flip up a shield to my left, with my left foot, and stopped the axe. The blade itself cut through the wood and is only a few inches away from my face. I continued, "I'm trying to talk to this viking!" All in the same motion of stopping the axe and saying this, I spun around twice and threw the shield back at the axe-throwing viking. The shield caught the viking square in the face, knocking him backwards, and yet his momentum is enough that he slid up to me.
"Now, where was I, oh," I remembered. "I'm not Dragon Island, am I?"
"No!" replied the Heather Hunter irritated but a little intimidated by how I took out the other viking.
"So," I said. "If I am not on Outcast Island, Berserker Island, or Dragon Island, then I must be someplace else."
"Yeah, get to the point," the viking responded.
I went on, "The point is, if I am someplace else, I can't be here."
Leaving the viking speechless, I finished, "And if I am not here, this won't hurt a bit!"
I bent down and covered my head.
ROAAR!
Fredrick blasted the hunter back ten feet.
"Nice timing, boy," I complemented. "Now, let's see what is in that big building over there."
I low fly my dragon over to the door just above the ground, the rest of the way over, quickly dismounting as I reach the door I shout, "Knock, knock!" actually knock twice and remount my dragon.
Someone inside answered, "Who's there?"
I yelled back, "Doris."
"Doris?" He repeated. "Doris who?"
I smiled as I replied, "Door-is closed, that's why I'm knockin'!" Then I had Fredrick bust the door in with a sound blast.
The viking who had answered my call must have come over, because the door, which Fredrick blew off its hinges, knocked the one viking off of his feet and had the door land on him. Fredrick followed me in, just fitting through the doorway.
I see a figure at a desk across the way on the other side of the thirty-foot length building. Once the figure saw me barge in, looked to be going for a weapon. As soon as I did come in, I drew my bow, loaded an arrow out of my quiver, and shot and aimed for the center of the wall on the other side. The arrow zipped through the air taking its mark on the wall only about a foot in front of the figure.
After firing my arrow, I quickly reload, and aim this time for the figure, "I wouldn't do that if I were you. This next arrow won't intentionally miss."
"I'm sure it won't," came a woman's voice.
The woman walked up to me as I did closer to her, keeping Fredrick close behind me. She walked into the light from outside and from the fire.
Thorgunna Vixxen!
Thu, 05/18/2017 - 03:53
#2
TIIIIIIIIIIIIIIIIIIIIIIIIIIITAAAAAAAAAAAAAAAAAAAAAAAANSSSSSSSSSS
Heather's Hunters and Vixxen's Vikings. Alliteration win!
Only one problem: Cazi quoted Snotlout in one instance...
Thu, 05/18/2017 - 09:57
#3
Thu, 05/18/2017 - 10:09
#4
Awesome chapter bro
__________________
LunarPride
Dragonist Hellen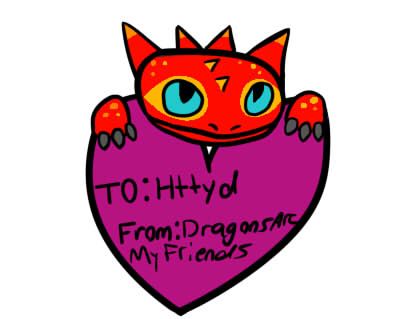 FloofQueen
made by toshi lohi
made by snow flake
made by night fury atom 4
Annabeth and Anora made by Archery and Dragons
~Made by Frythra
~made by DragonDrawer
Trixxie made by kimbenoso
Links to my first story the New Frontier
A New Frontier Prolouge New Frontier Chapter one A New Frontier Chapter Two A New Frontier Chapter Three New Frontier: Chapter Four: Training Time
New Frontier: Chapter Six: Finding answers and Mysterious Visitor's
New Frontier: Chapter Seven: The Journey Begins New Frontier: Chapter 8: Keep your Friends Close but your Enemies Closer New Frontier: Chapter 9: Uncovered Secrets New Frontier: Chapter 10: The Storm that came from nowhere, Strange Dragons, and Disappearances New Frontier: Chapter 11: The Mysterious Tunnels and the Not so Mysterious Vikings
Should be able to post every Friday or Saturday
Diamond wing
Female
Personality: Exuberant, optimistic, spontaneous, and sweet
Likes: Windy days, racing, and going on adventures
Dislikes: Being stuck inside and being bored
Made by snowflake12298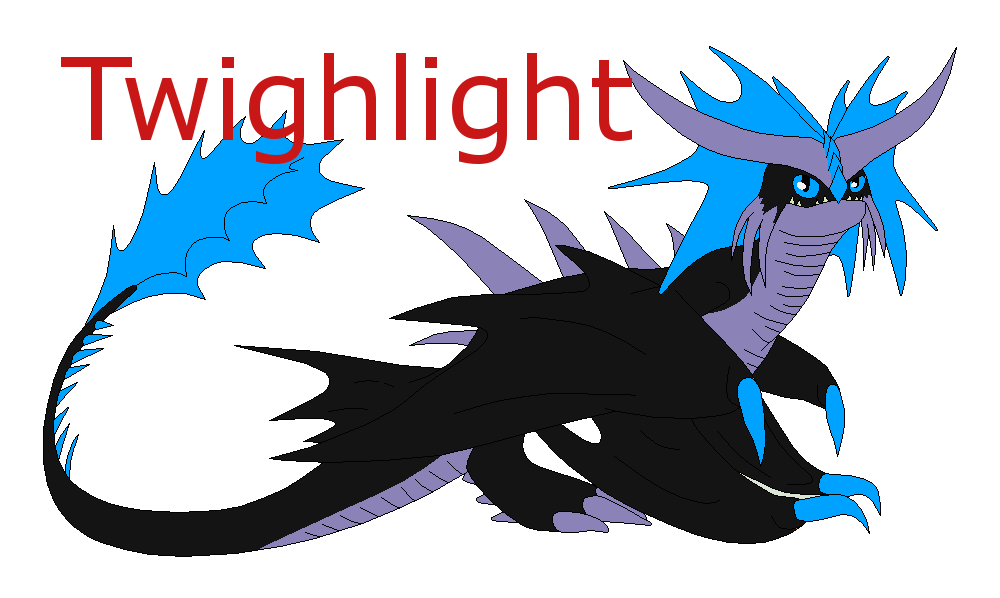 Made by mesaprncss and Xbox-DS-Gameboy
I LOVE THE RAZORWHIP!!!
Windshear- made by emilydiscoheart
both made by infinity12356
made by Omnomtravles
made by Ally Kay
Name:Grape soda
Gender:Female
Personality: Loves going on adventures and very loyal to her rider
Made by witcherforever
Stryka made by Donnala
All About My Viking and Dragon:
Viking Name:Annabeth Everdean
Viking Age: 19
Viking Tribe: (Berkian, Outcast, Beserker, Dragon Hunter) Outcast/Berkian
Viking Personality: (at least three sentences)Annabeth is the daughter of Alvin the Treacherous and is just like him, maybe worse. She can get the job done no matter how hard the task is. incredibly spooky and stealthy she can sneak up on you when you least expect it. She has trust issues so don't expect her to trust you when you first meet her. Anabeth really only trust her Razorwhip Anora since she saved her from a berserker attack.
Viking Appearence:
Eye Color:Lavender
Dragon Name: Anora
Dragon Age: 3 1/2 (Really mature for her age)
Dragon Personality: Anora is really protective, Agressive, yet fun to be around once she knows she can trust you or other dragons
Dragon Appearence:
Backstory on how Viking Name found/trained Dragon Name: Anna and Anora found each other on Dragon Island or really Anora found Annabeth.Anora found Annabeth On Dragon Island with her family she studied Annabeth's family really closely and took a shine to her. When Ana was one she started to slowly reveal herself like coming in at night, when her mom saw the dragon she screamed causing her to accidently scratch her cheek. Alvin then came in seeing that his wife was about to k.ill the dragon he stopped her and told her to look what Anna was doing which was gently petting Anora's horn. On her second birthday Alvin said that they could keep her. A year afterward they were attacked by Berserkers and Alvin told Anora to do what ever it took to take care of her. (This was before Riders or Berk)
Sun, 05/21/2017 - 05:33
#6
In chapter 25, when she said,
In chapter 25, when she said, "Kicking names and taking butts."
In one episode in the series, Snotlout said that and the joke was that the phrase is supposed to be "Taking names and kicking butts."
Who's online
There are currently 37 users and 120 guests online.