Round 3 Clash of the Clans 2017 Starts NOW!
This year's tournament has been a real nail biter, with eight clans facing down each other in various challenges, all with the hope of saving a spot of their own in the Semi-Finals! They have all done an amazing job, but only four can pass to the next round of this tournament, therefore, we present to you the TOP four clans who will pass on to compete on Round 3 which starts NOW!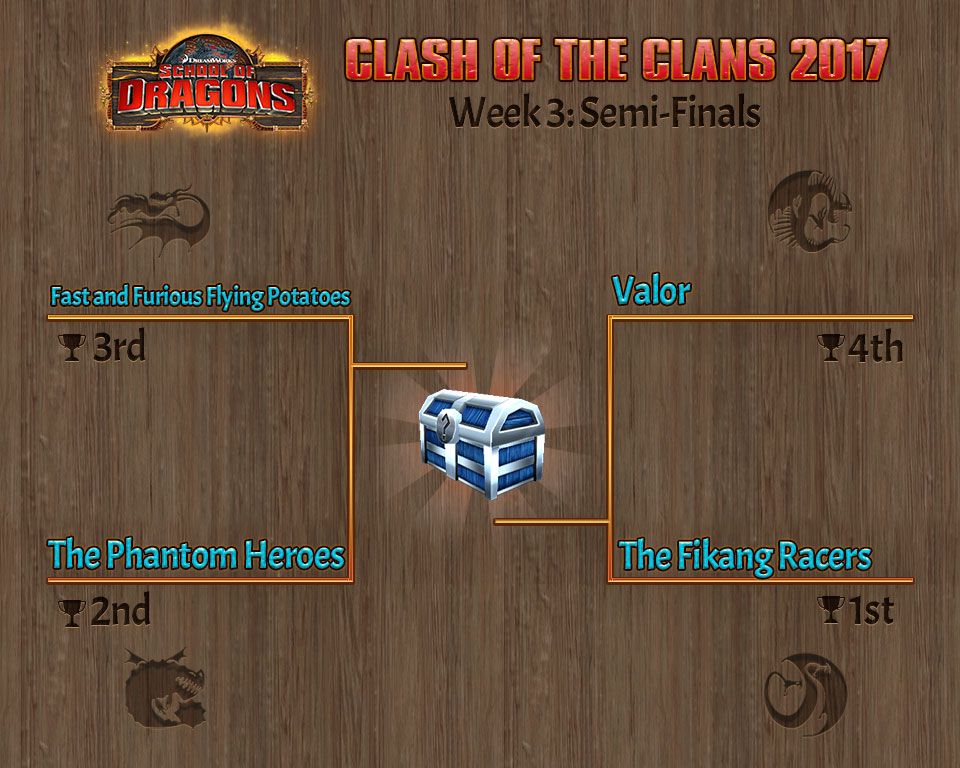 Fast and Furious Flying Potatoes v. The Phantom Heroes
Valor v. The Fikang Racers
There is no doubt, these four clans will give it their best, but only two will be moving on to the next round. However, the eliminated clans who did not pass on to the next round still have reason to compete for an exclusive giveaway that will be added to their inventories at the end of the tournament. For the last 2 rounds of the tournament this week and next, clans that valiantly battle to have their members all earn at least 100 trophies each, will be entered into a drawing for a highly desired consolation prize that will be granted at the end of the Tournament along with the mystery prize going to our Tournament winners!
And, if any Viking needs a refresher on how our annual tournament is broken down, be sure to check out this link to get more details. Otherwise, cheer on your favorite Clan and see who will make it to the finals!
Mon, 03/13/2017 - 13:14
#2
...
Actually, you can still use internet explorer. I've been using this browser to play the game since I started playing in November 2014. I know some people don't really like IE but it's always got the job done for me.
Mon, 03/13/2017 - 19:04
#3
Solution - download an older version of Firefox
Version 52 of Firefox no longer supports the unity player. The standalone game was not working well. So, I downloaded an older version of Firefox (version 49) and I am back in business.
Mon, 03/13/2017 - 19:28
#4
Solution - download an older version of Firefox
I am behind the times, the play on line option appears to have been removed today.