Ride Beyond your Limits with a Dramillion
A fleet is never complete without a dragon by your side! Gather 'round Vikings and catch yourselves on a masterful journey training your very own Dramillion!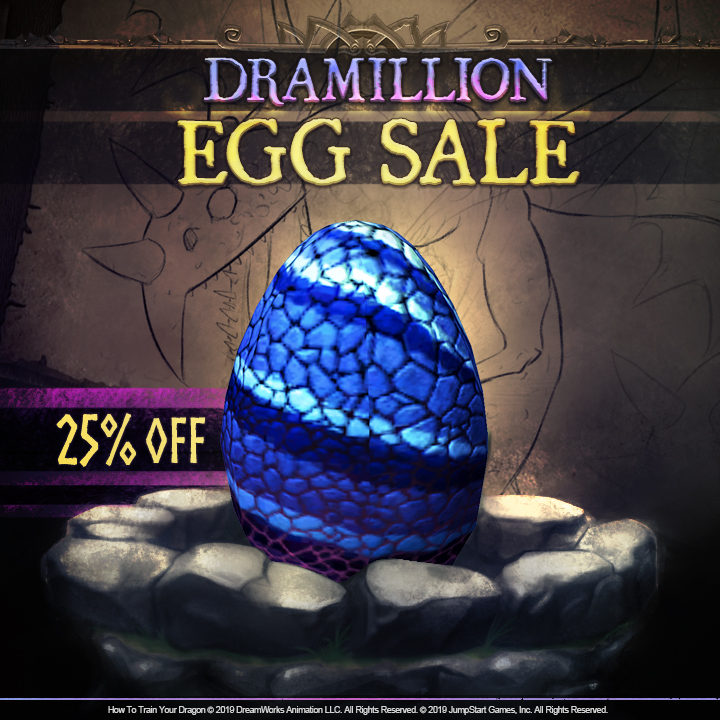 These highly intelligent creatures are one of a kind and only a few dragon riders have witnessed its many wonders! Soaring up into a never-ending sky and defending their allies, a Dramillion never disappoints to amaze Vikings!
These dragons are mysterious and sociable creatures that will risk their own lives if any packmate is in danger. They are willing to do ANYTHING to protect their own, making them one of the most loyal companions around. They are famous for traveling at top speeds and attaining the highest shot count! It is no surprise why every dragon trainer wants one of their own!
Head into the School of Dragons to raise and protect a Dramillion as you become the Ultimate Dragon Trainer!