Return to Dragon Island in SoD 2.0!
Vikings saddle up your dragons and prepare for new adventures with the latest 2.0 UPDATE as you Return to Dragon Island, the place where it all began! Inspired by the newest season of the Netflix original series Dragons: Race to the Edge, this expansion invites you to unlock the mysteries behind the looming fog, spreading across the seas of Berk. Best of all, while on this journey, you will go to unknown places that bring you face to face with old friends and foes alike! Are you be ready to return? Then PLAY NOW!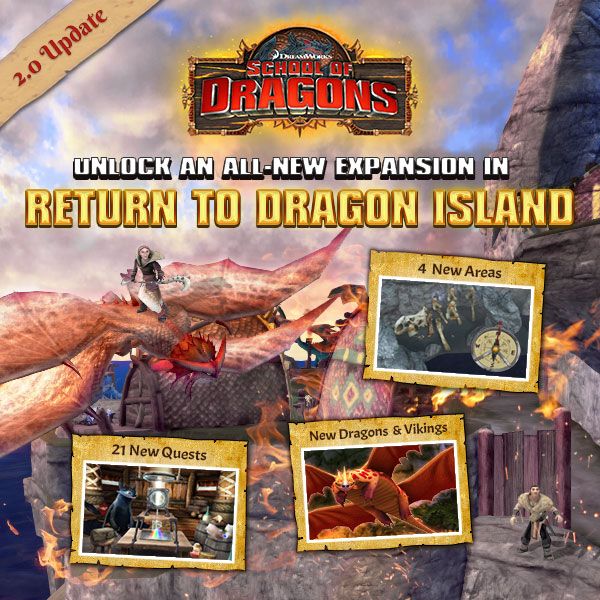 Join Hiccup and work alongside him, as he faces his first challenge as Chieftain of Berk, to protect the island from the horrible effects of the fog and reveal its source. Along the way you'll be joined by Eret, and with his help you'll face dragon hunters and encounter never before seen dragons; such as the Singetail and Eruptodon. Learn how to train these magnificent creatures with the help of Valka, and unlock their particular set of skills.
Track down Harald who is up to his old ways and retrieve the stolen item. It will be a scavenger hunts of sorts, as you acquire clues from people he has come into contact with and those left by his dragon It will all lead you to revisit forgotten islands and unearth new areas and the secrets held within! smarturl.it/SoD20Expnsn