Rather Interesting Zippleback glitch
Logged in and the new update gave my zippleback, Goldie, an....interesting new look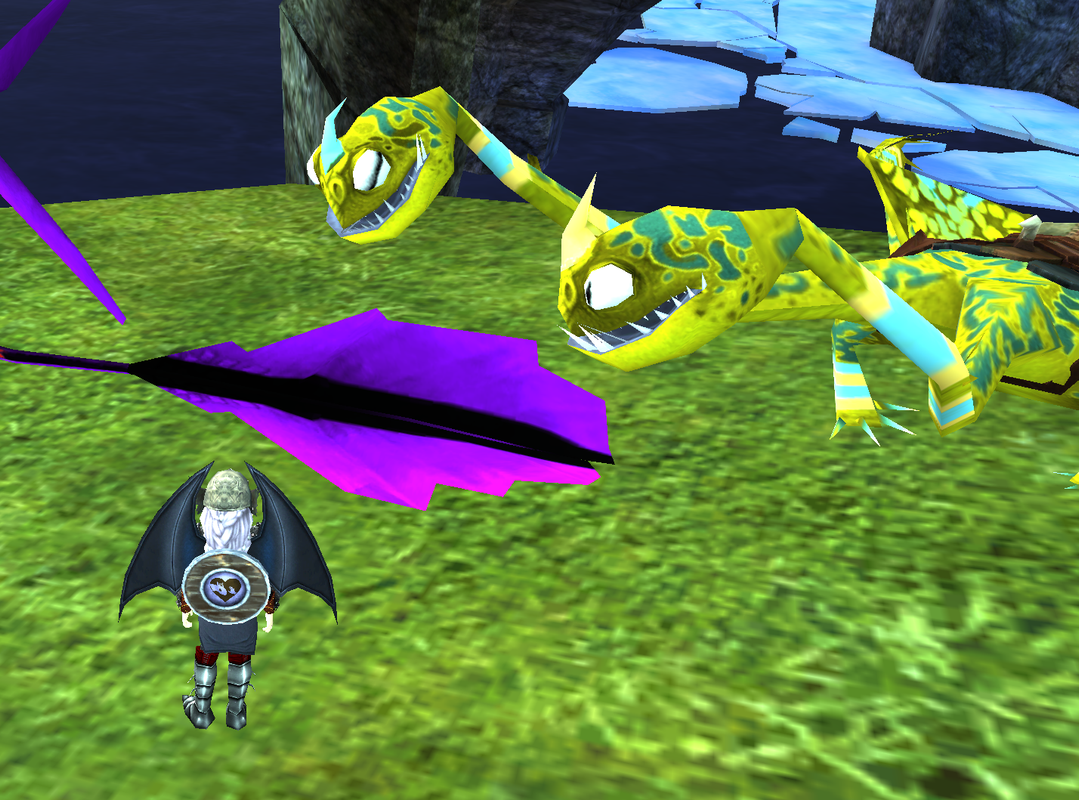 Snapper looks very concerned.
I think it's a glitch with the race paint, as it looked fine until the paint loaded, and my other zippleback which has the spines zipplebacks are supposed to have also has the eye glitch on the same head.
Thu, 05/03/2018 - 19:51
#1
Ginrei froze my subject...
I think someone else, don't remember who, made a post about the same thing a while back. I think it might have been in the screenshot section but I'm not sure. Yeah it does look pretty weird.
Fri, 05/04/2018 - 03:36
#2
Lol
That could've been me.
i made a meme out of it. But I posted the normal picture of Rip and said it looked really dumb. He has paint on as well.
Fri, 05/04/2018 - 03:39
#3
Also
Is that Shadow's tail in the background?
There are multiple stormcutters with the exact same colours as Shadow. I even met someone who 'stole' my dragon.
Same colours, same stage, same name. Ah well xD