A rather interesting glitch...
When I went to click settings to take a screenshot, this happened...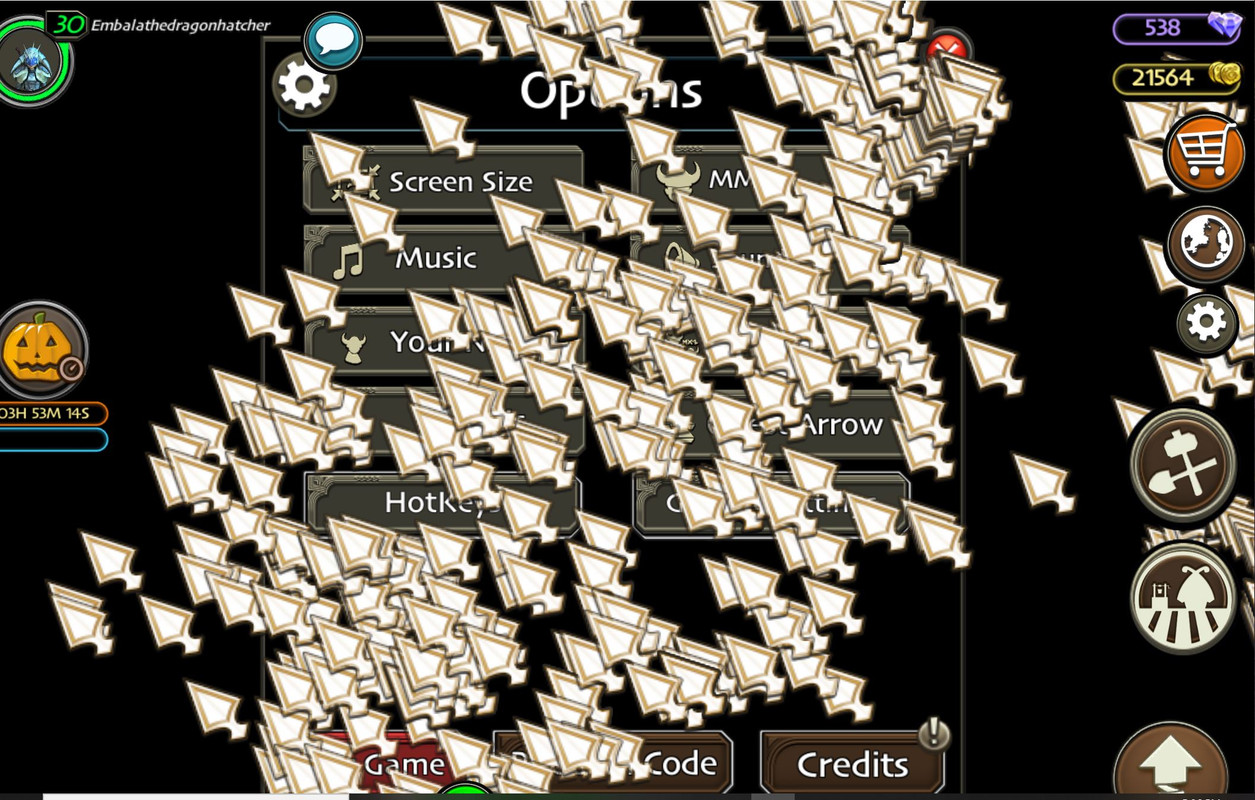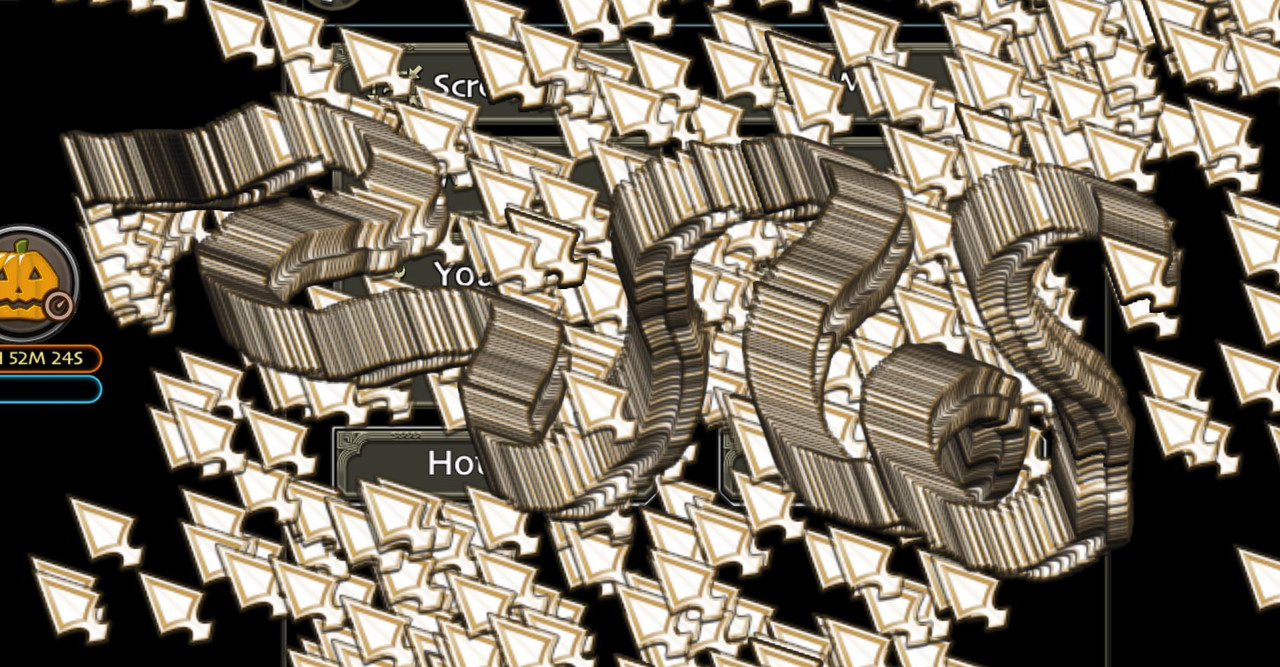 So whenever I moved my mouse it would basically leave a trail of itself around the screen. Made for some very unique and interesting 'art' XD
Anyway no major glitch to report here, just thought this was pretty funny. I extited and re-started the game and it fixed itself.
__________________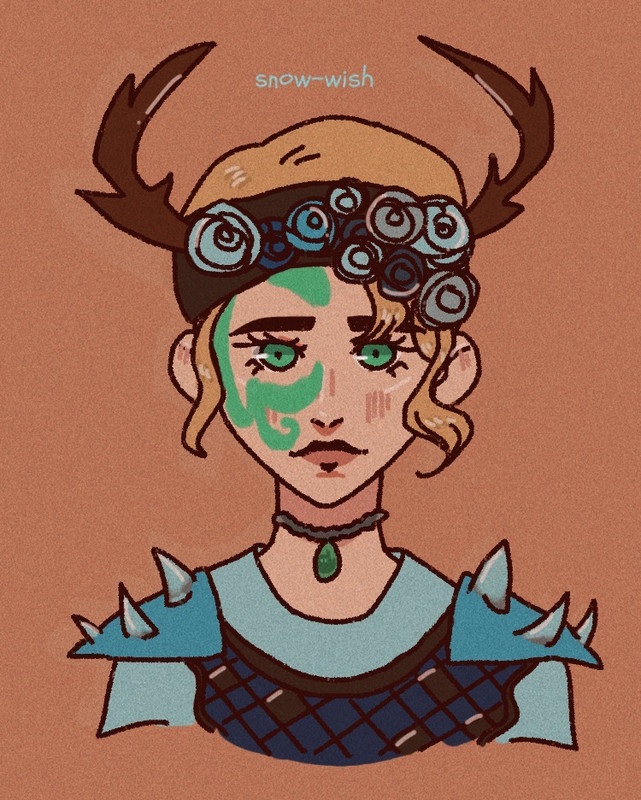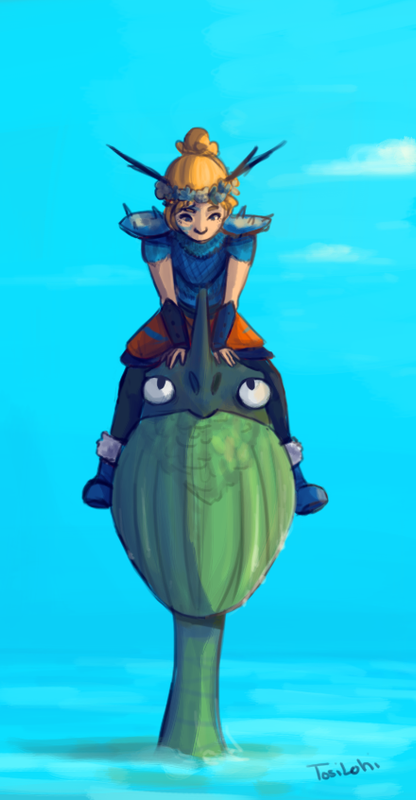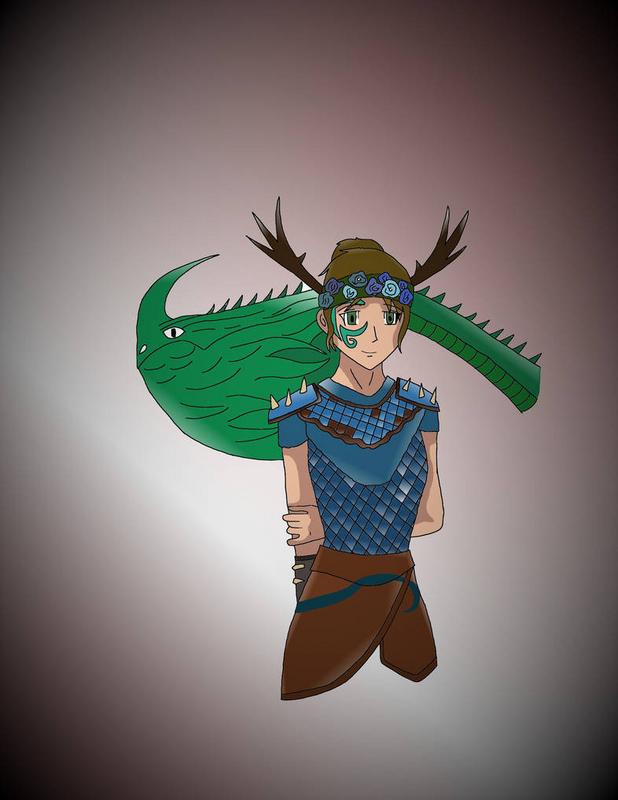 Art by Snow-wish, ToshiLoshi and RedHoodJason
HAPPY SNOGGLETOG!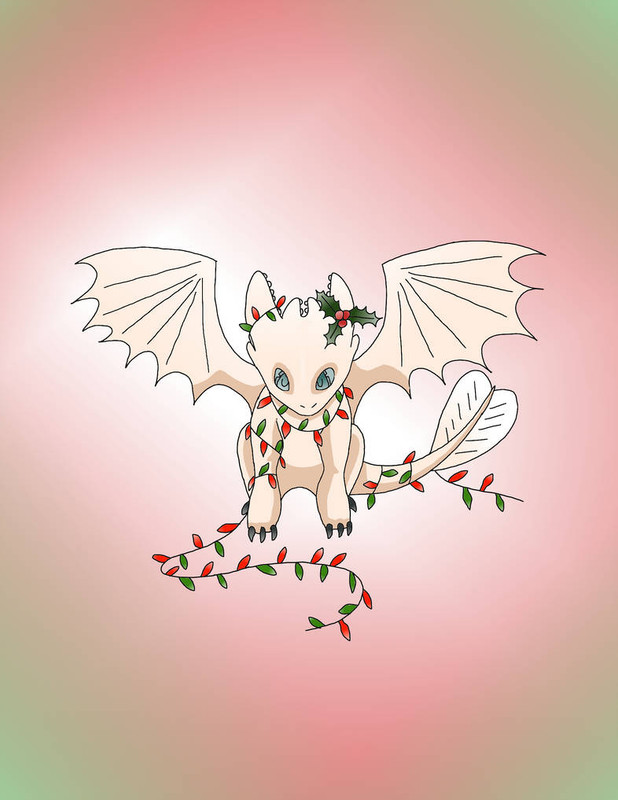 Wonderful 2018 secret santa gift by RedHoodJason!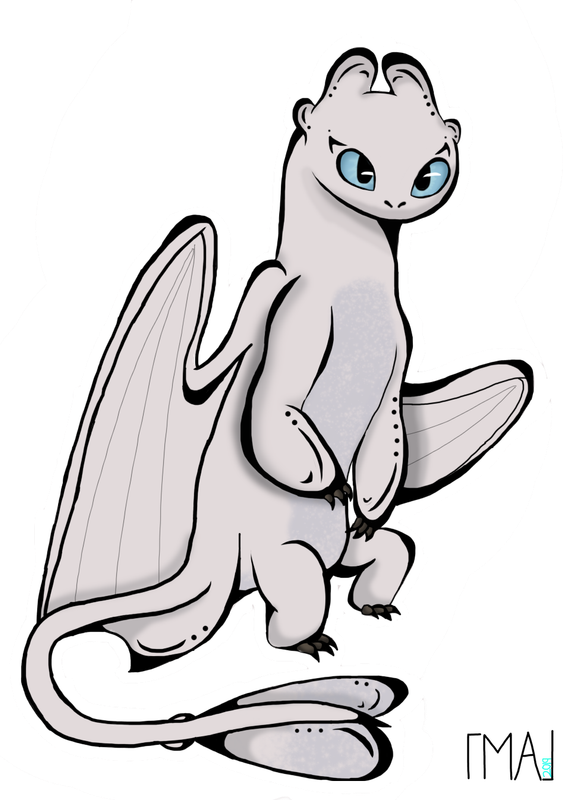 Awesome 2019 secret santa gift by『Madoka Miyazono』!
Signature is always a work in progress :D
Stuff I like
- Dragons (obviously)
- General fantasy creatures
- Reading (mainly Wings Of Fire and I'm just starting Warriors!)
- Creating art (check out my deviantart here!)
- The Dark Crystal (original film and Age of Resistance)
- James Cameron's Avatar
- Playing guitar
- Nature
- Potatoes :3
Find me ingame as Embalathedragonhatcher
(Also my old account on the Forum!)
+ Thread Tracker +
Important threads and other links.
Open Art Threads
http://forum.schoolofdragons.com/content/harvest-hunters-are-adoption
Closed Art Threads
http://forum.schoolofdragons.com/content/dragon-head-shots-taking-requests
http://forum.schoolofdragons.com/content/dragon-head-shots-round-2-taking-requests
My Fan Species
http://forum.schoolofdragons.com/content/embalas-fan-species
Art by Others
https://docs.google.com/presentation/d/1bvAZfoMgbP-Eq5LhjpjygUszX2wRv_03GRpLu4F34LU/edit?usp=sharing
My Deviantart
https://www.deviantart.com/izzydrawsdragons
+ Viking and Main Dragons Info +
Embala

Embala is a young female viking who was raised on small clan located at scauldron island. Once she had trained her first dragon, a beautiful scauldron whom she named Tsunami, Embala decided to move to Berk to pursue her dream of becoming a dragon trainer at the School Of Dragons.
Tsunami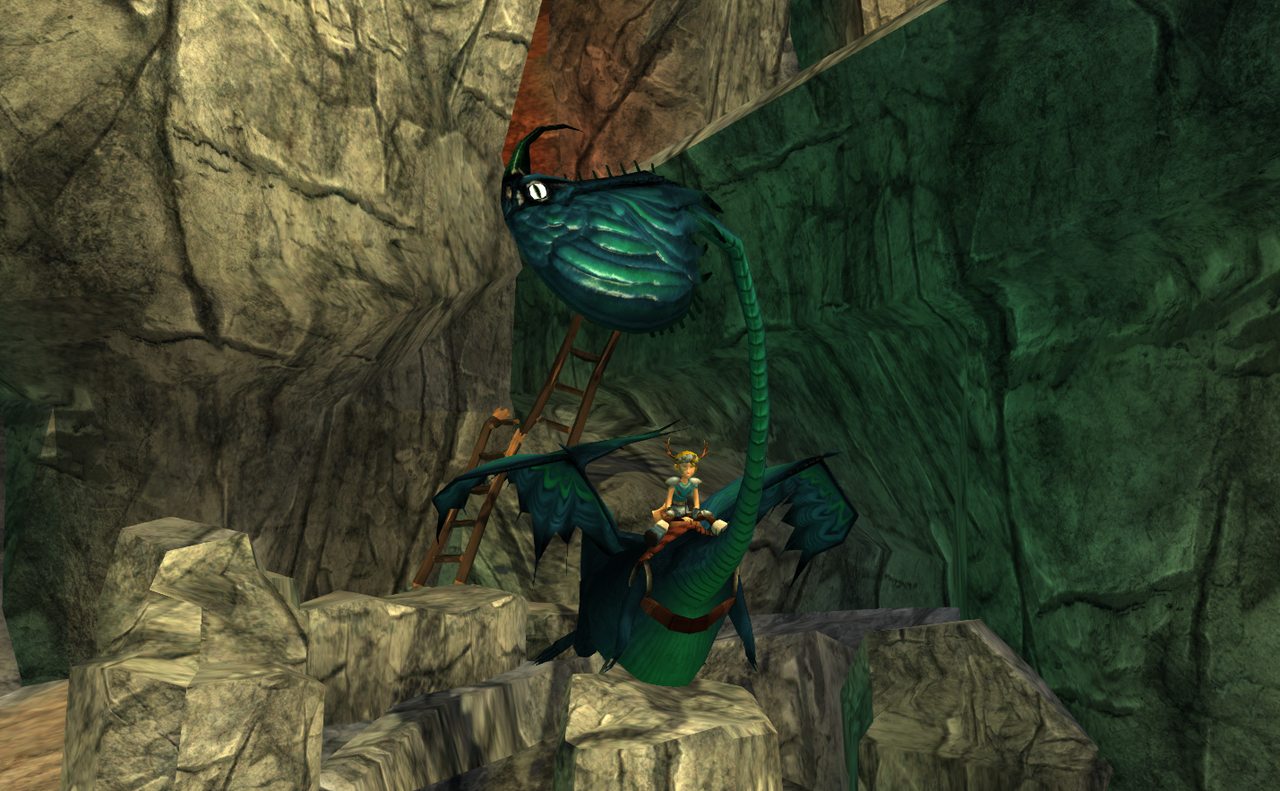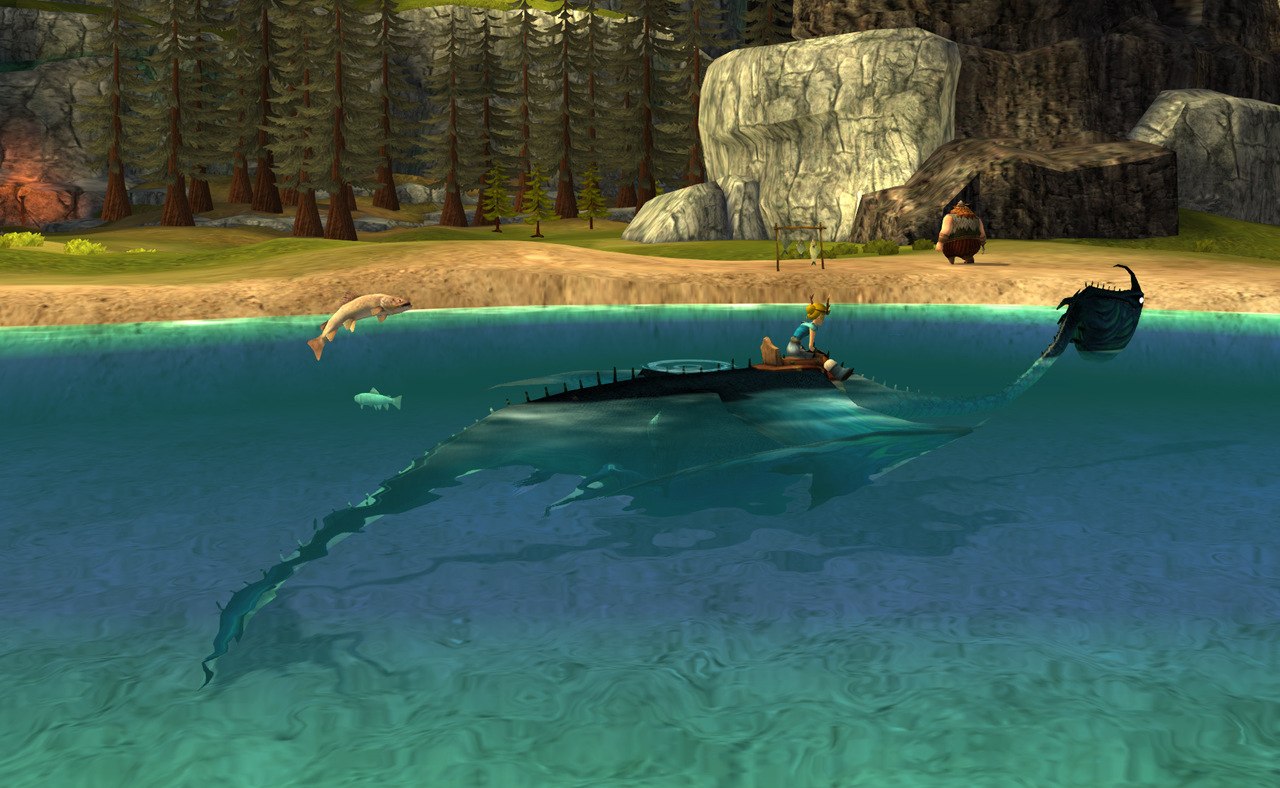 Tsunami is a cheeky, playful, sometimes sassy, and loyal scauldron who was Embala's first dragon she bonded with. When Embala was caught in a wild and unruly storm while out fishing, Tsunami saved her from the huge tidal waves that would have destroyed Embala's fishing boat. The two have been together ever since!
Volcanus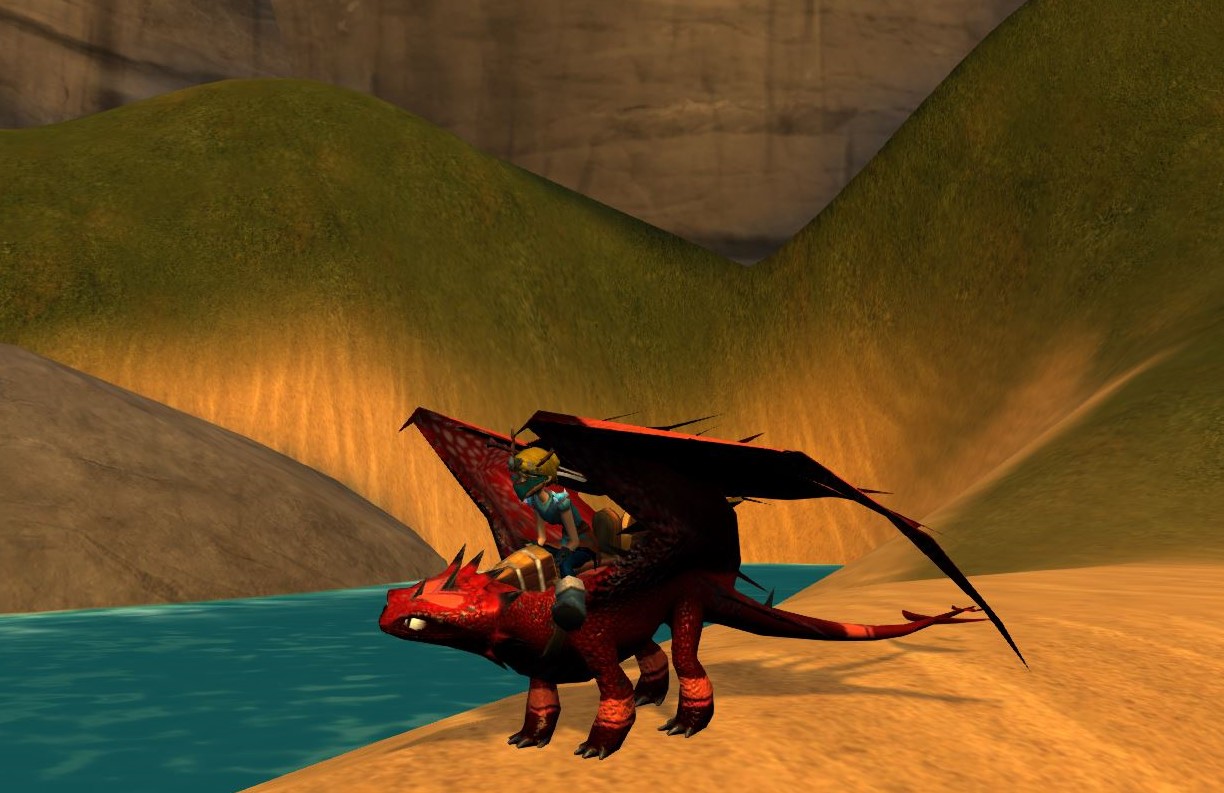 Embala rescued Volcanus from a dragon hunter raid when she first moved to Berk to pursue her interest in learning about dragons. At first he was fierce and unruly from his life on the hunter's ship where his fire-power was used for smelting weapons, but after he and Embala bonded he turned into the equivalent of an oversized puppy. Volcanus will do almost anything for his favoutite fish; salmon.
Indigo
Indigo is fiercly protective of Embala and the rest of her dragon family. Although her personality is usually quite sharp, she does have a soft side. She enjoys long flights and fighting by Embala's side in tactics battles.
Iguana
Iguana was found as a baby near the tropical labryinths of Impossible Island. Embala took her home and raised her until she could take care of herself, but when Embala decided to release the flamewhipper Iguana refused to leave!
Juniper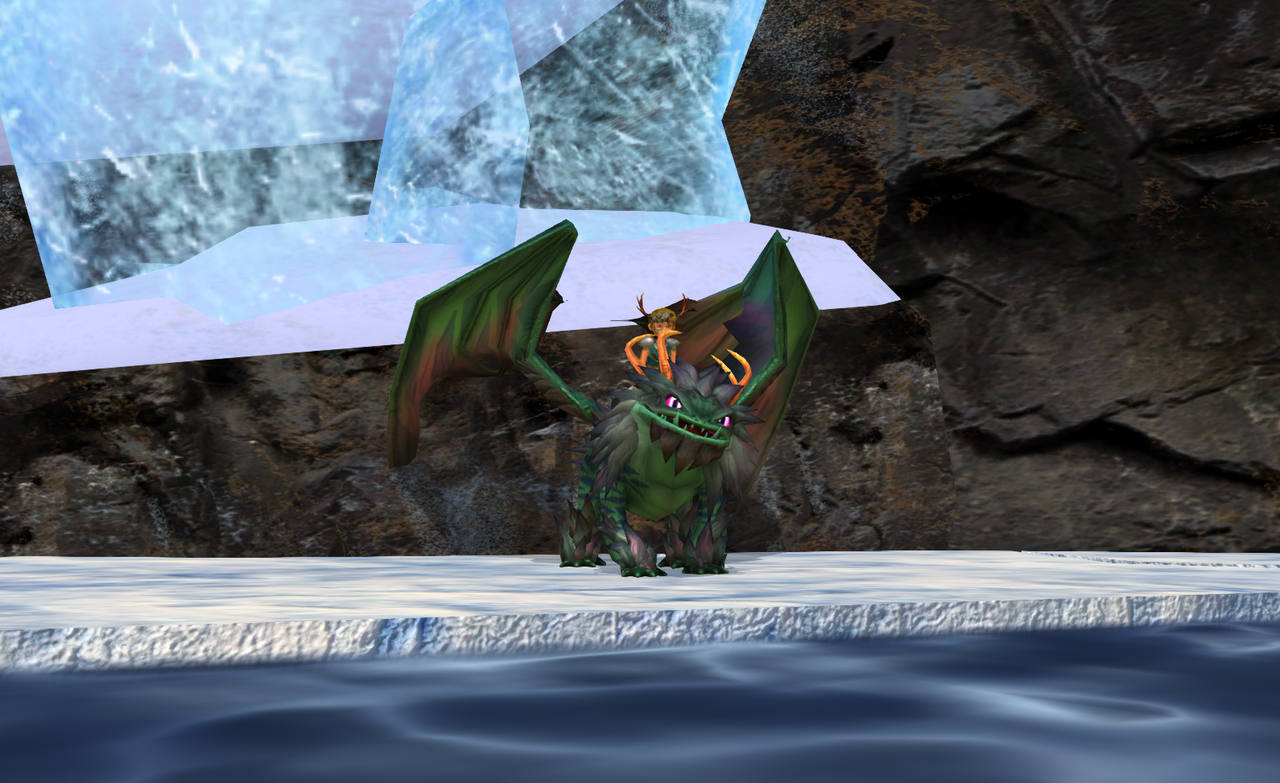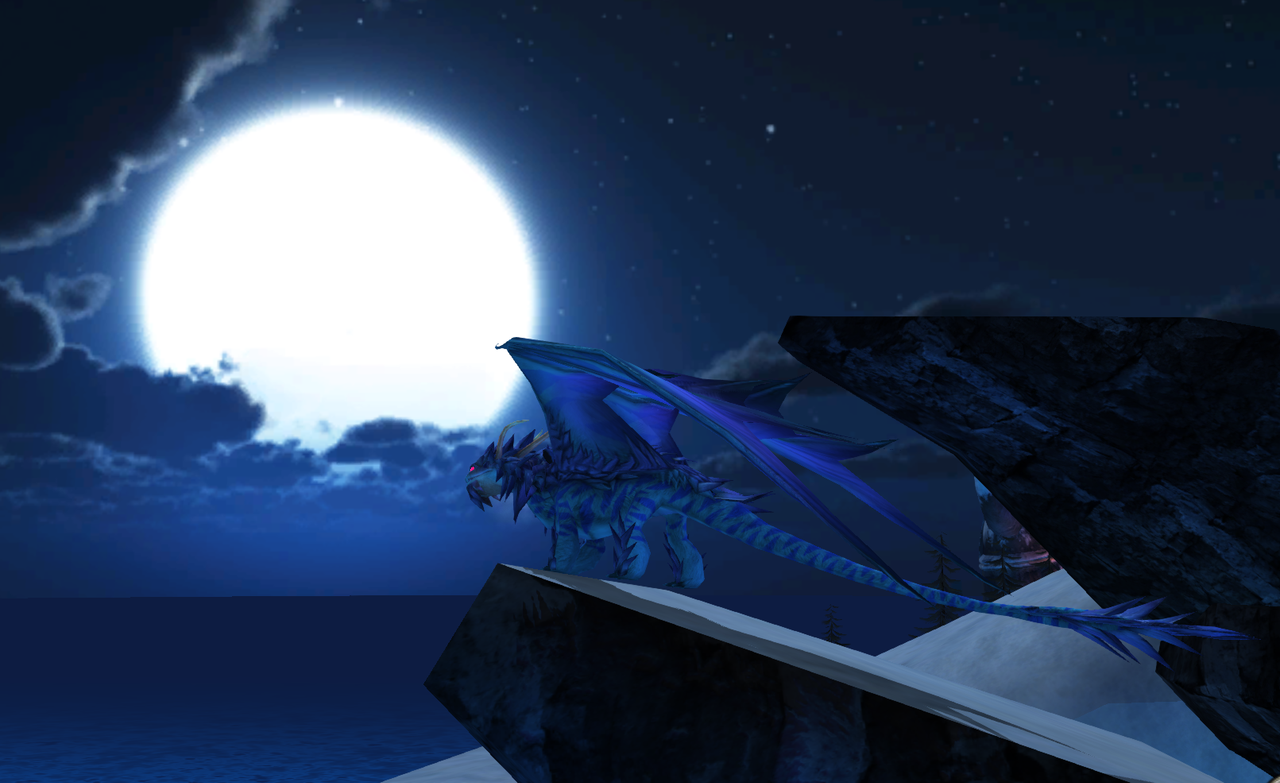 Embala bonded with Juniper on a trip to Icestorm Island. When she found the young dragon wounded with dragon root arrows she took her home and cared for her. Junipers personality could be described as elegant, sweet and caring.
+ Full Dragon List +
STOKER CLASS
Blazewing (Monstrous Nightmare) ♂️
Duskflap (Monstrous Nightmare) ♀️
Embershot (Singetail) ♂️
Firestalker (Monstrous Nightmare) ♀️
Iguana (Flame Whipper) ♀️
Illumina (Monstrous Nightmare) ♀️
Inferno (Monstrous Nightmare) ♂️
Pickles (Typhoomerang) ♂️
BOULDER CLASS
Amethyst (Gronckle) ♀️
Brittlespine (Whispering Death) ♀️
Gargoyle (Elder Sentinel) ♂️
Geode (Gronckle) ♂️
Groundsplitter (Whispering Death) ♂️
Holler (Screaming Death) ♀️
Honeydew (Sweet Death) ♀️
Kilauea (Eruptodon) ♀️
Lavachaser (Eruptodon) ♂️
Meatball (Gronckle) ♂️
Mossclaw (Sentinel) ♀️
Pebbles (Gronckle) ♀️
Snowberry (Groncicle) ♀️
Tigereye (Whispering Death) ♀️
Tunneltwister (Whispering Death) ♂️
SHARP CLASS
Bramblefrost (Prickleboggle) ♂️
Quickfeather (Speed Stinger) ♀️
Skittles (Scuttleclaw) ♀️
Skydancer (Razorwhip) ♀️
Swordtail (Razorwhip) ♂️
MYSTERY CLASS
Fish and Chips (Hideous Zippleback) ♂️
Fuchsia and Violet (Hideous Zippleback) ♀️
Honeydew (Sweet Death) ♀️
Mistwalker (Flightmare) ♀️
Rhythm (Deathsong) ♀️
Rusty (Armorwing) ♂️
TRACKER CLASS
Lavender (Deadly Nadder) ♀️
Peppermint (Deadly Nadder) ♀️
Porcupine (Deadly Nadder) ♂️
Rosebud (Deadly Nadder) ♀️
Sharpthorns (Deadly Nadder) ♂️
Thistle (Deadly Nadder) ♀️
TIDAL CLASS
Clearpool (Tideglider) ♀️
Echo (Thunderdrum) ♂️
Lagoon (Thunderdrum) ♀️
Reefwrecker (Thunderdrum) ♂️
Tsunami (Scauldron) ♀️
Volcanus (Sand Wraith) ♂️
STRIKE CLASS
Moonflower* (Light fury) ♀️
Nightshade (Triple Stryke) ♀️
Prickle (Deathgripper) ♀️
Ruffrunner (Night Light) ♂️
Toothless* (Night fury) ♂️
Vespa (Triple Strike) ♀️
* = Seasonal exchange dragons becuase I usually don't have memebership :D
More flying in soon...
Sun, 11/10/2019 - 20:19
#1
Solitare Deja Vu
Is it just me or does this remind anyone else of winning Solitaire on your computer? XD
__________________
______________________________________________________________________________________
Hi! In-game I am "Ramalaclaire" and I'm a member of the clan "The Dragon Racers".
~Signature still in construction~
Ohly the Light Fury (Male OC) | Thank you to 'Lady Fighter' for this art piece. :3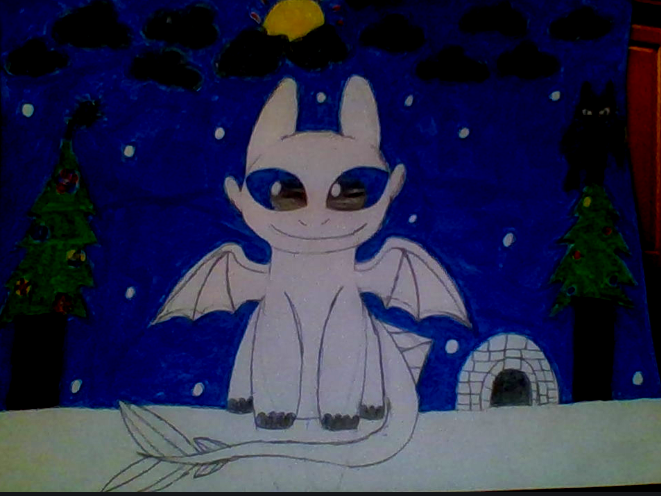 Sun, 11/10/2019 - 20:30
#2
Dude, yes XD
Oh gosh yes X'DDD *solitaire music intensifies* XD
__________________
Sooo, first things first. When I made this account I choose hookless as my username because hookfang and toothless were my two favorites out of the gang's dragons, and I combined their names. I just want to clear that up so people don't take it the wrong way. :)
Siggy header made by awesome AndreaEaston! Thankies :D
SIGGY UNDERGOING EXTREME REVAMP X'D Also...it will be getting shorter...
My Viking! (new account made on 9/20/19 but I'm no noob XD)
Name: Bolt Stormhunt
Gender: Female
Clan: Harbingerz (Go for the gold! :D)
Rank in clan: 28th
Current Trophy Count: 1,312
Favorite activities: Dragon Tactics, Racing, Battle Events, Fishing, hanging out with my friends and chatting (when I don't have a chat ban xD)
Backstory: Pending
Personality: Pending
Current main dragon: T'Challa the Sand Wraith
Birthday: Rescued 9/20/19
Gender: male
Backstory: Pending
Personality: Pending
Secondary dragon: Bork the Thunderdrum
Birthday: Hatched 9/21/19
Gender: male
Personality:
Bork is like a big, silly puppy. He's extremely playful and will fetch just about anything. He's a precious cinnamon roll and really isn't mean to anyne or anything. You can always find him with his tongue lolling out and his tail wiggling around. He is the welcoming commitee and also acts like a happy big brother to all my dragons (except my Nadder and Sand Wraith, who are my only dragons older than Bork). He also had an obsession with cardboard boxes as a hatchling, and that has since carried over to adulthood. I have lost many boxes due to Bork trying to squish into them.
Here's a wonderful picture of Bork by Soulofthefoxy! Thank you so much!
And here is baby Bork in a cardboard box! Also by Soulofthefoxy! :D Thanks for this wonderful surprise! 8D
Clint the Deadly Nadder
Birthday: Hatched 9/20/19
Gender: male
Personality: Pending
Vanko the Hobblegrunt/Threadtail
Birthday: Hatched 9/22/19
Gender: male
Personality:
Vanko is a devious little boi. He's always getting into trouble and under everyone's feet. He wants to be recognized and praised for his achievements, no matter how tiny or menial. He is rather snappish and somewhat of a glory-hog, even to me...He's the sort of dragon that claims he's of regal blood and wants to rule over everyone...even though he's not cut out for any sort of work-intensive job..and not very noble at all...He is the personification of the phrase "problem child" (someone please send help...he's such a terror...already trashed my farm twice, almost ate a sheep, and locked the chickens in the fish trap...o_o XD)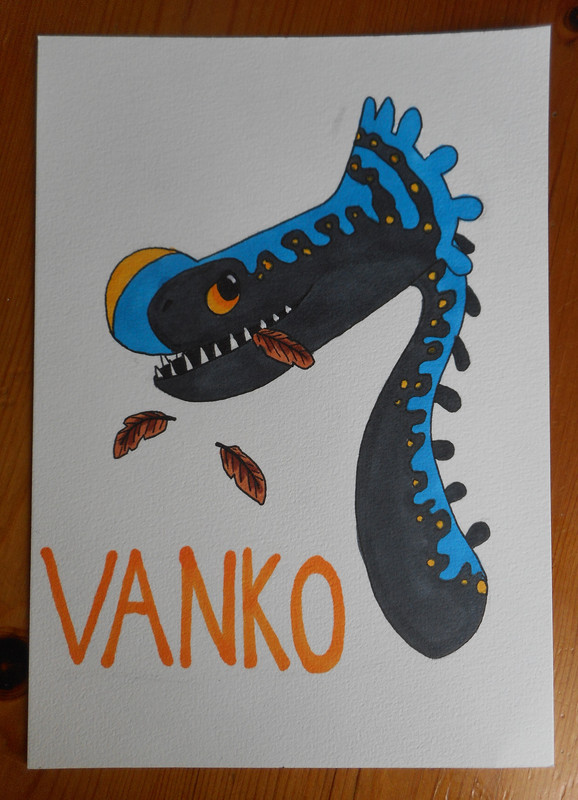 A picture of Vanko by the Incredible Izzy! :D Thanks so much! <_< I'd been wondering where that chicken got to...
Johnny the Typhoomerang
Birthday: Hatched 9/23/19
Gender: male
Personality: Pending
SpaceTime the Hideous Zippleback
Birthday: Hatched 9/24/19
Gender: male
Personality: Pending
Caitlin the Shivertooth
Birthday: Hatched 9/25/19
Gender: female
Personality: Pending
Benny the Grunkle
Birthday: Hatched 9/27/19
Gender: male
Personality: Mostly pending but he's a calm, sleepy boi :3
Rhino the Mudraker
Birthday: Hatched 10/2/19
Gender: male
Personality: Pending
Nick Furry the Woolly Howl (yes. The wordplay was irresitable xD)
Birthday: Hatched 10/3/19
Gender: male
Personality: Mostly Pending but he is a commanding leader boi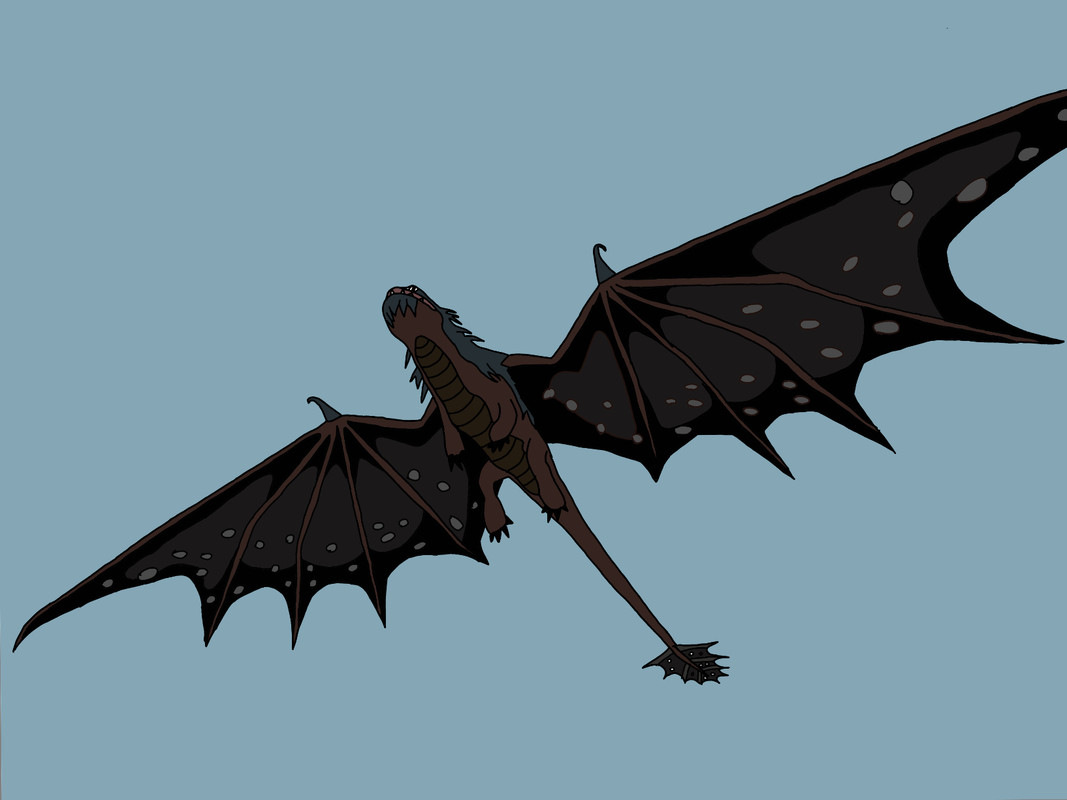 Beautiful art of Nick by Dragonfly! :D
A few smol things about me...
Biggest fandoms: MCU, HTTYD, DBH
Other fandoms I'm in (other than HTTYD, the MCU, and DBH): The Maze Runner and Jurassic World
I am an arteeeesssssttt....but have never made an actual request thread xD
Favorite Youtubers are Infinite Lists and Jacksepticeye
Just your local night-owl and enthusiasm junkie...(I'm that weirdo who can stay up til five am on a whim an still function the 'next day')
About 99.999% of all things I say are banter, jokes, and not at all serious. It's all in good fun and I rarely am serious about anything here...
However, I can be very serious when I want to, and it usually shows, especially if I'm defending friends. Though I don't naturally seek out and/or participate in drama, if I feel the need, I'll add my two-cents then disappear.
Loves doggos and reptiles and birbs
I'm a Christian!
~Now. I'd like to say that Matthew West is my favorite artist of this list. His songs have beautiful messages, and you don't have to be a Christian to get the messages. They're songs of hope and joy and life, and they inspire people. And I love that.~
My favorite bands directly relate to that. I love to sing.
~For King & Country~
~Matthew West~
~Evan Craft~
~Casting Crowns!
~Hillsong United~
~TobyMac~
~MercyMe~
This one isn't Christian, but his music is inspiring and will always have a special place in my heart <3
The legendary
~Avicii~
Rest in peace, Tim Bergling. You will forever be missed, always be loved, and never be forgotten.
My bestest forum buddies:
From the bottom of my heart, I'm grateful that you guys are my friends. I really don't know what I'd do without you. You're sometimes the first ones I say good morning to and always the last I say goodnight to. You've helped me grow so much over the time I've known you. I could be feeling like everything is going downhill, but you guys always make me smile. You're the ones I go to when I need to vent all the emotions inside or when I need to do some high-quality fangirling. You make me a better person.
Internet friendship is such an interesting thing. You get to know that person from the inside. You get to know them through who they really are, not the money they may or may not have, not through appearances. You know their true heart and thinking. You have a shoulder to cry on and someone to celebrate with even if you've never met each other, never seen each other. They know you better than anyone in your reality does, and they accept you for who you are on the inside, not what you look like on the outside. You meet people with the same fandoms, same hobbies, same idealogies, same morals as you do. You relate to these people who you've never met. People you don't even know the names of. People who could live half a world away from you. People who you never would have met otherwise. These people, these friends. They support you no matter what. They understand you. They love you.
It's a beautiful thing, this type of friendship. It's completely backwards from real life, because you never see them. You just know them. "Don't judge a book by its cover." can't even apply. You have no cover to judge. You just get right to the wonderful pages. Everyone who I've met here proves that the internet can be a wonderful thing. And that there are so many good people in this world full of darkness.
You guys are like siblings to me. I love you all 3000 :D
Bluetheraptor | DyliehIdol1214
The Bohemian Critic | Speedyleaf
choraki | TillyO5
Icee Glacier | Sohki
xXkiararararaXx (only in-game)| StellabertGrimborn (only in-game)
Fossilfigalpha | Lady Fighter
toothless0603 | Lissafish
The Dragoness | Flitt
Ginger and Jaxomis | EllaAcadomyofBerk
Anic101 | JediMasterFury
Hillevi
Proud founding member of the Midnight Inklings!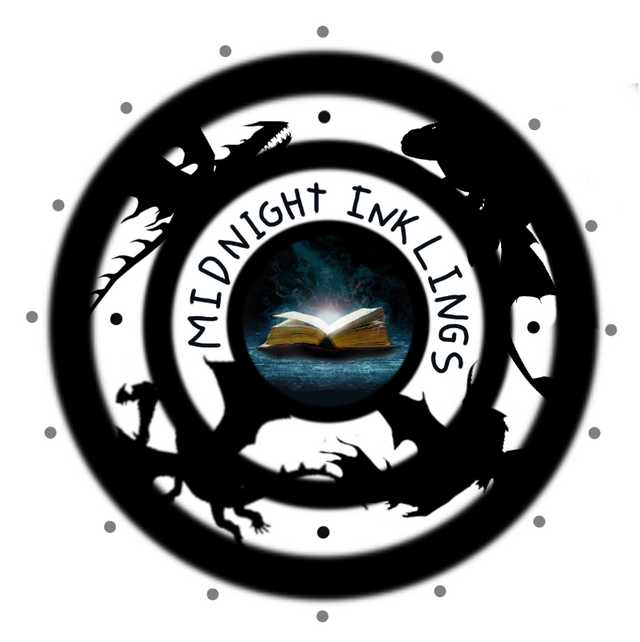 <>
<><><>
<><><><><>
<><><><><><><>
<><><><><><><><><>
"The minute you think of giving up, think of the reason you held on for so long." ~Jacksepticeye
Mon, 11/11/2019 - 05:03
#3
Exactly what I thought!!
__________________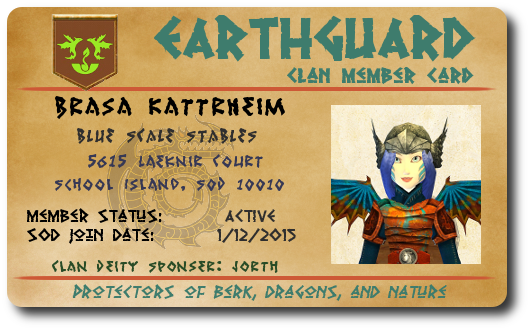 Visit the Earthguard Clan Forum Thread!
:::::::::::::::::::::::::::::::::::::::::::::::::::::::::::::::::::::::::::::::::::::::::::::::::::::::::::::::::::::::::
~ OC HTTYD Characters and their Adopted Fan-Dragon Species ~
* VISIT: Hertha the Honey-Maid and her HoneyBumble Littl-Rus
(Honeybumble dragons created by SpaceyQueen)
(Pygmy Dragons created by Selethesis)
*VISIT: Storsik Fiskrspordr and his Shadowing Wyvern KnotFish
(Shadowing Wyverns created by Spy GIrl)
*VISIT: Bogbert Margrkind and his Swamp Scrape Quagmire
(Swamp Scrape species created by Grumpyforlife2)
*VISIT: Solfrid the Splendid and her GlowWorm Foxfire
(GlowWorm dragons created by mesaprncss)
*VISIT: Ichor the Impossible and his Septic Fury Mid-Mon
(Septic Furies are created by Buddyfan1)
*VISIT: Marit the Mother and her Oceanic SeaSong Lyric
(Oceanic Seasong species created by Adopto66)
*VISIT: Finngeirr Margrkind and his Gill Grunter Gilly
(Gill Grunters created by Infinity12356 and drawn by 1Flower)
*VISIT: Tawnylda the Dyesmith and her Noelani Dragon WeldWing
(Noelani Dragon species created by Hootowlighbulb)
*VISIT: Wilfred the Wacko and his Scuttling Twin Stinger Zippy
(Scuttling Twin Stingers created by GrumpyForLife2)
*VISIT: Bulljorn Burlyboots and his Hopeless Deathtrail BrendleBlood
(Hopeless Deathtrails created by Snowflake12298)
*VISIT: Beita Thorstabitur and her Thorn Devil Hvasseggr
(Thorn Devil dragons created by Shataikislayer)
*VISIT: Fjara Thorstabitur and her Lullaby WaveWhisper BlueFin
(Lullaby WaveWhispers created by WitcherForever)
*VISIT: Blasik Fiskrspordr and his Thunderthief SeaTrick
(ThunderThief Dragons created by Wutend Bonfire)
*VISIT: Scampr Scrimpskull and his Shivertooth Shivers
(Artwork by Witcherforever, for a player-sponsored Hideout Competition)
*VISIT: Molda Fungisteinn and her Cave Raider FilchFlame
(Cave Raider dragons created by Valoris620)
*VISIT: Leikny Hrindasnaer and her Icecrusher SnowMunch
(Icecrusher species created by Chameishida)
*VISIT: Tarvald the Trader and his Thorny Sea Hound Arni
(Thorny Sea Hounds created by WitcherForever)
*VISIT: Jofast the Jokers' Help and her Field Sprinter Hornswoggle
(Field Sprinter dragons created by Valoris620)
*VISIT: Skammel the Stonesmith and his StoneScale Hunter Pumpkin
(StoneScale Hunters created by WitcherForever)
*VISIT: Birgr the Brash and his Cave Runner DappleLeaf
(Cave Runners created by Selethesis)
*VISIT: Diggr Margrkind and his Spike Roller SmashSnout
(Spike Rollers created by BlackPanther0211. Lineart by NightmareRebuff)
*VISIT: Qiajuk the Wanderer and her Gribtuk WolfWings
(Gribtuk Dragons created by Bavelly)
*VISIT: Ongull Oltorsk and his Sawback RidgeRump
(Sawback dragons created by Buddyfan1)
*VISIT: Gerta the Grandmother and her Armorhead Jordbaer
(Armorhead Dragons created by FloofQueen)
*VISIT: Nauma Margrkind and her WebHead dragon BoarBreath
(WebHeads created by dragon34611)
and her Signal Fire dragon FlashFlare
(Signal Fires created by donnala)
*VISIT: Bera Brawnyboots and her Mistwhirl ShadeShift
(Mistwhirl dragons created by Zitka)
*VISIT: Herbjert Svellheim and his Whirlpool dragon Naught-Eye
(Whirlpools created by DatOneTrumpet)
*VISIT: Ketiley Margrkind and her Feathered Fan Wing Tatters
(Feathered Fan Wings created by ScarfyWings)
*VISIT: Gaukr Gullbatr and his Singing Fin Wing Yodel
(Singing Fin Wings created by ScarfyWings)
*VISIT: Ylva Yammertung and her Solarflare Skrill Scar-Light
(Solarflare Skrills created by Wutend Bonfire)
*VISIT: Snotra Snozzlestein and her Glowy Cave Lizard Candle
(Glowy Cave Lizards created by ScarfyWings)
and her Clicking Claw Scuttles
(Clicking Claw Dragons created by Wutend Bonfire)
*VISIT: Barnakarl Thorstabitur and his Dwarf Death SlobberClod
(Dwarf Deaths created by Wutend Bonfire)
*VISIT: Dillweed Dullum and his Skyworm BilgeBug
(Skyworms created by Chameishida)
*VISIT: Shuckr Grimgrange and his Cryaotic Popcorn
(Cryaotics created by Chameishida)
*VISIT: Buggi the Beetle and his Marsh Tiger FireStripe
(Marsh Tigers are a Book species drawn by Themasterplan47)
*VISIT: Flaemingr the Fidget and his Deepfisher GlimmerGills
(Deepfishers created by Hootowllighbulb)
*VISIT: Unna Undrdaug and her Dawnknapper AmberEye
(Dawnknappers created by AndreaEaston)
*VISIT: Jackdaw Hagismalr and the Sinistrous Woodreaper SheepSnatcher
(Sinistrous Woodreapers created by Chameishida)
*VISIT: Alfny Aldertoes and her Howlian PuppyScale
(Howlians created by Chameishida)
*VISIT: Snorre the Still and his Nightsealer Spearrow
(Nightsealers created by Chameishida)
*VISIT: Panik the Lost and her Coalskin ShadowSnow
(Coalskins created by Chameishida)
*VISIT: Rannow the Reckless and her Jewel Spinner Citrine
(Jewel Spinners created by DyliehIdol1214)
and her Wacky Jabberjaw Brambles
(Jabberjaws created by Chameishida)
This is Zitkana, the Rocky Mountain Davus Dragon. ----->
She is living here until she can have a page and
story of her own. This species was created by
<---- SharkBeard the Spectral Leviathan
is waiting for a place to live of his
own. Spectral Leviathans are the
creation of Wutend Bonfire.
Fierce FrostFang is waiting ------------>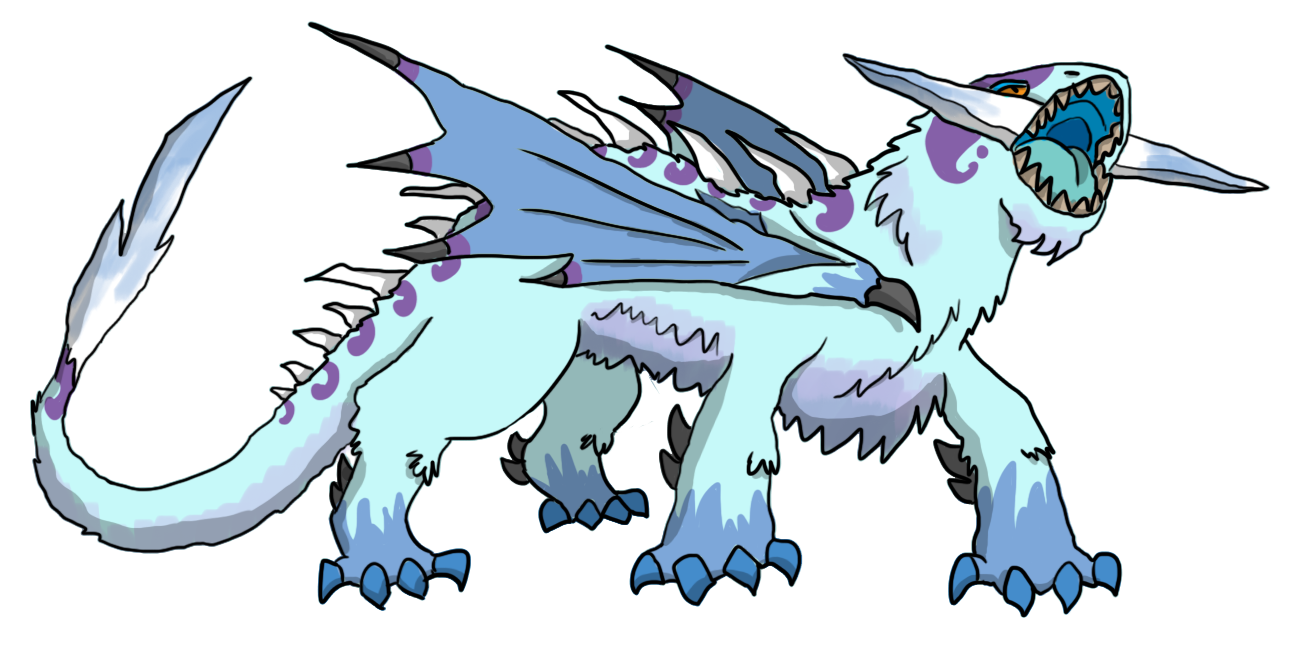 impatiently for his own page to
hunt on. Ice Piercers are the creation
of ScarfyWings, and can be found on
<---------------- This shocking lady is Static,
the Ukrainian Mistus, created by MegaBoltPheonix.
Visit this thread for more information!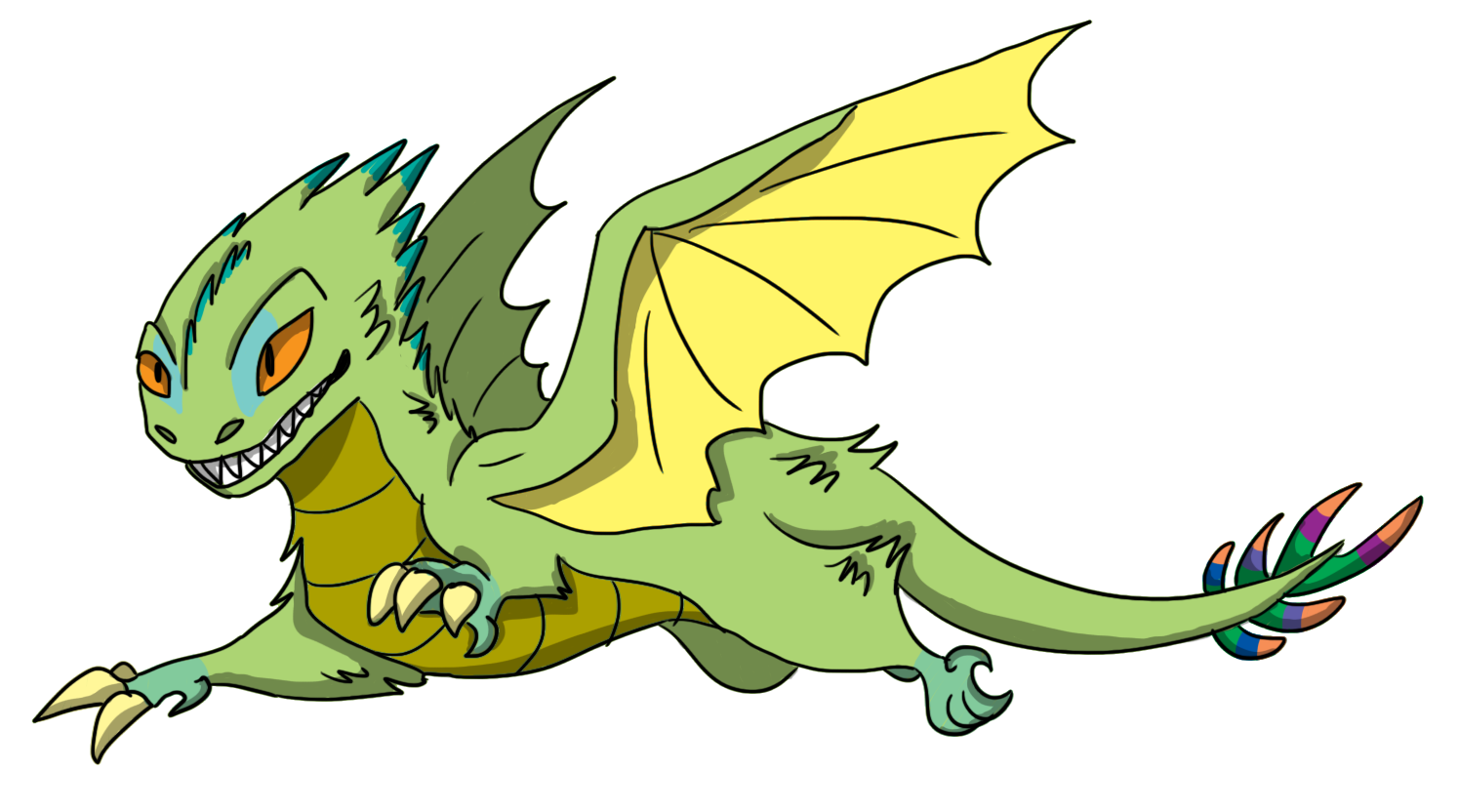 ScarfyWings created DashDust --------------->
the Roaming Sand Devil. He is waiting
here for a page of his own. Visit ScarfyWing's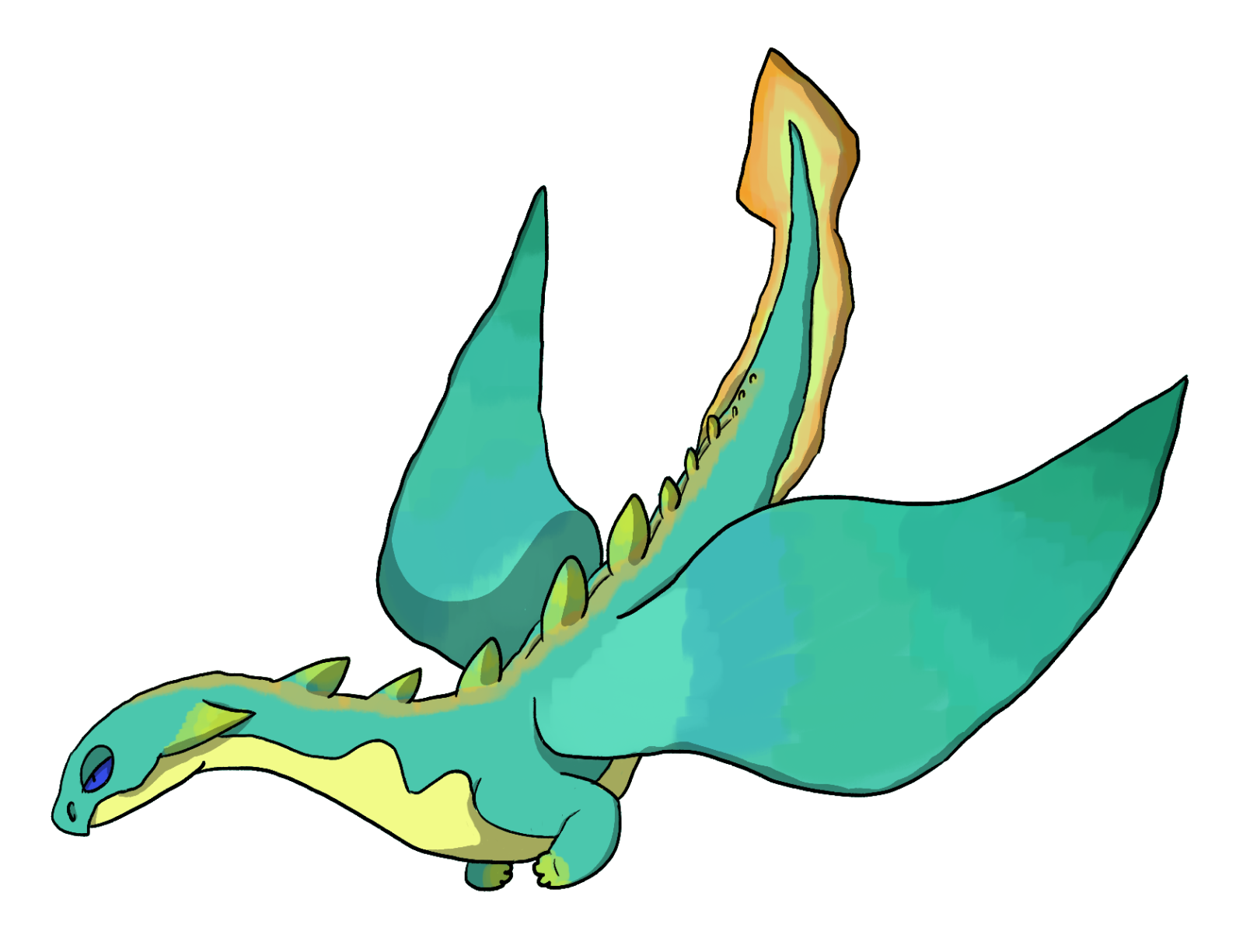 <-------- This is StrikeFast the Storm Chaser,
created by ScarfyWings. He is waiting
here - not very patiently - for his own story.
Visit ScarfyWing's Adoption Thread to see if you
can adopt your own!
This fellow is a Perilous Pollen-Puffer, ------------>
created by Mariella! Presently, requests
of Mariella are limited to Earthgaurd
Clan Members at the Earthgard Trading Post.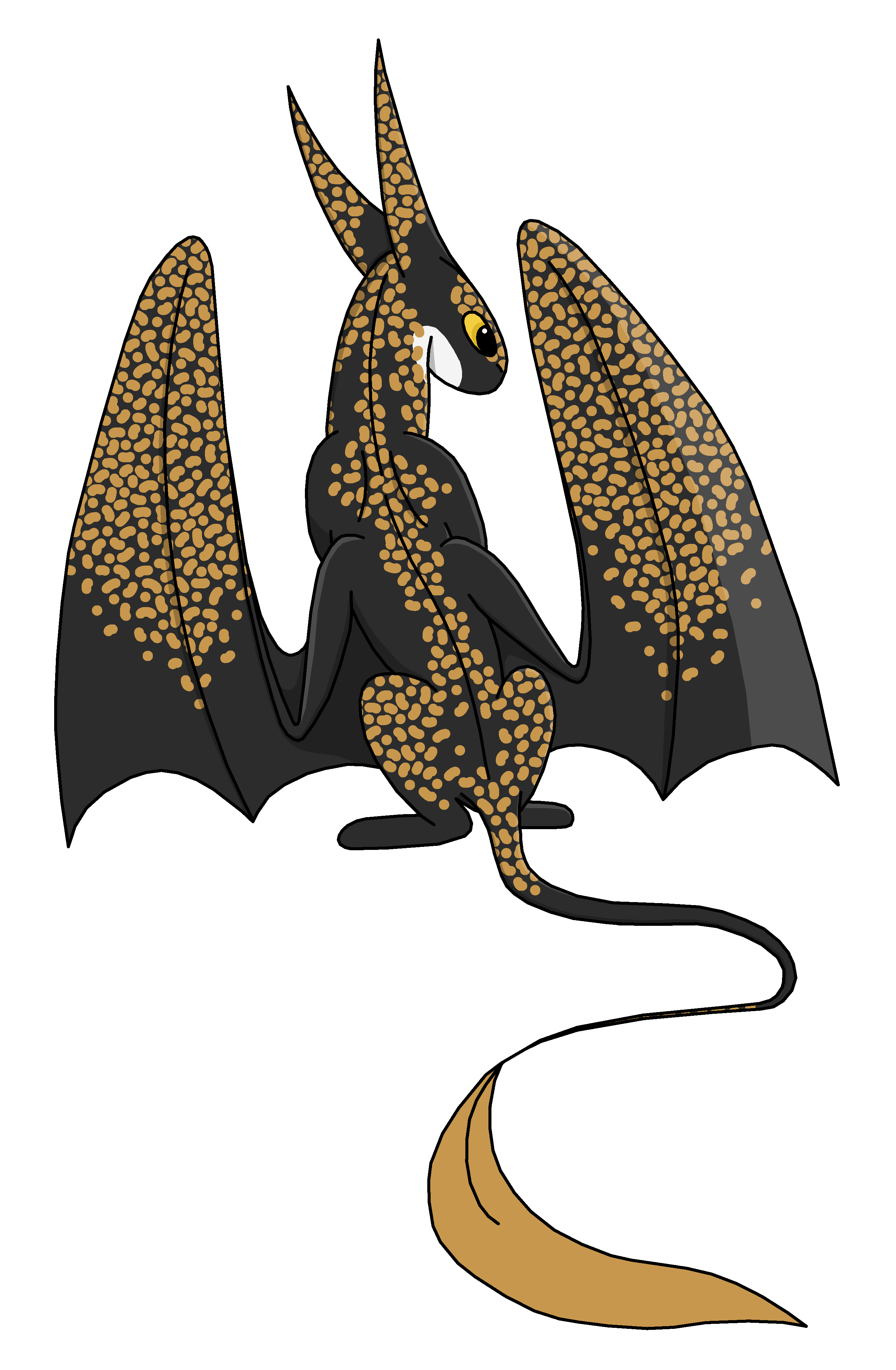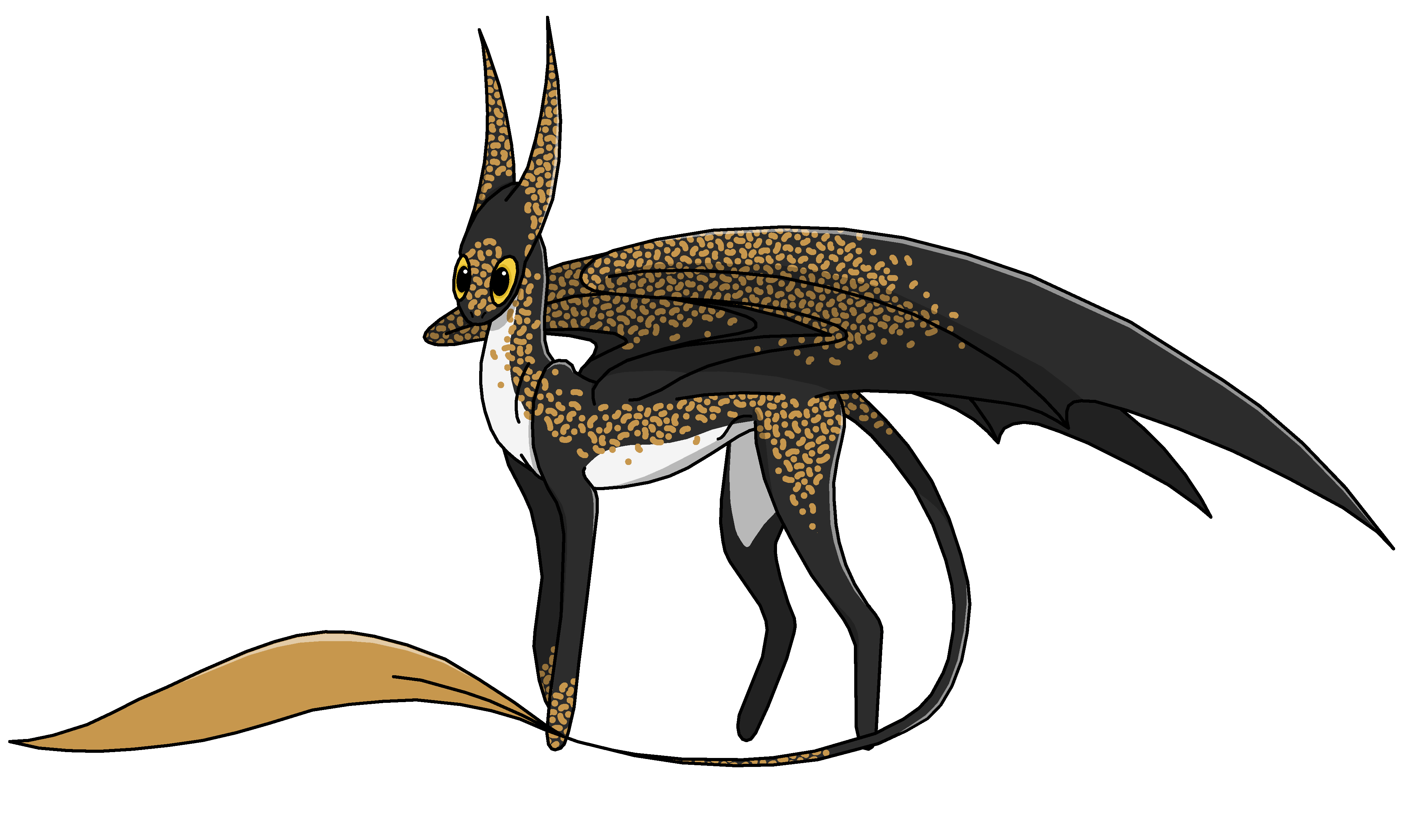 This is a Vesupa dragon, made by Bavelly.
She is waiting her for her own page.
Check out Bavelly's Vesupa Adoption Thread!
<------------ CleaverClaw the Slitherwing is a creation
of Chameisheda. She is awaiting her own story.
Visit the Slitherwing Adoption Thread!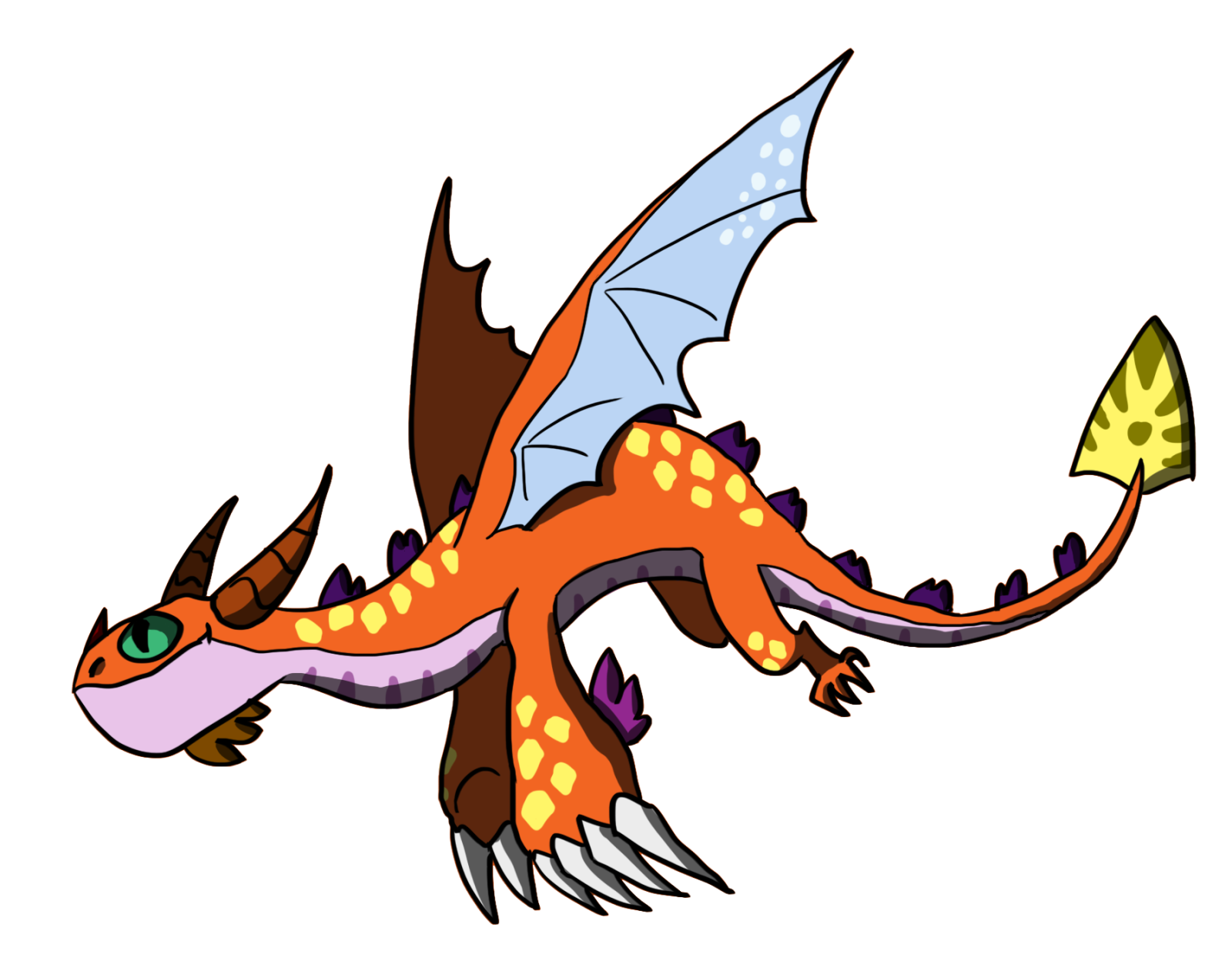 <--------- CropCruncher is burrowing into
this siggie until he has a page of his
own to live on. Garden Diggers were
created by ScarfyWings on the adoption
thread, "Scarfy's Adoptables".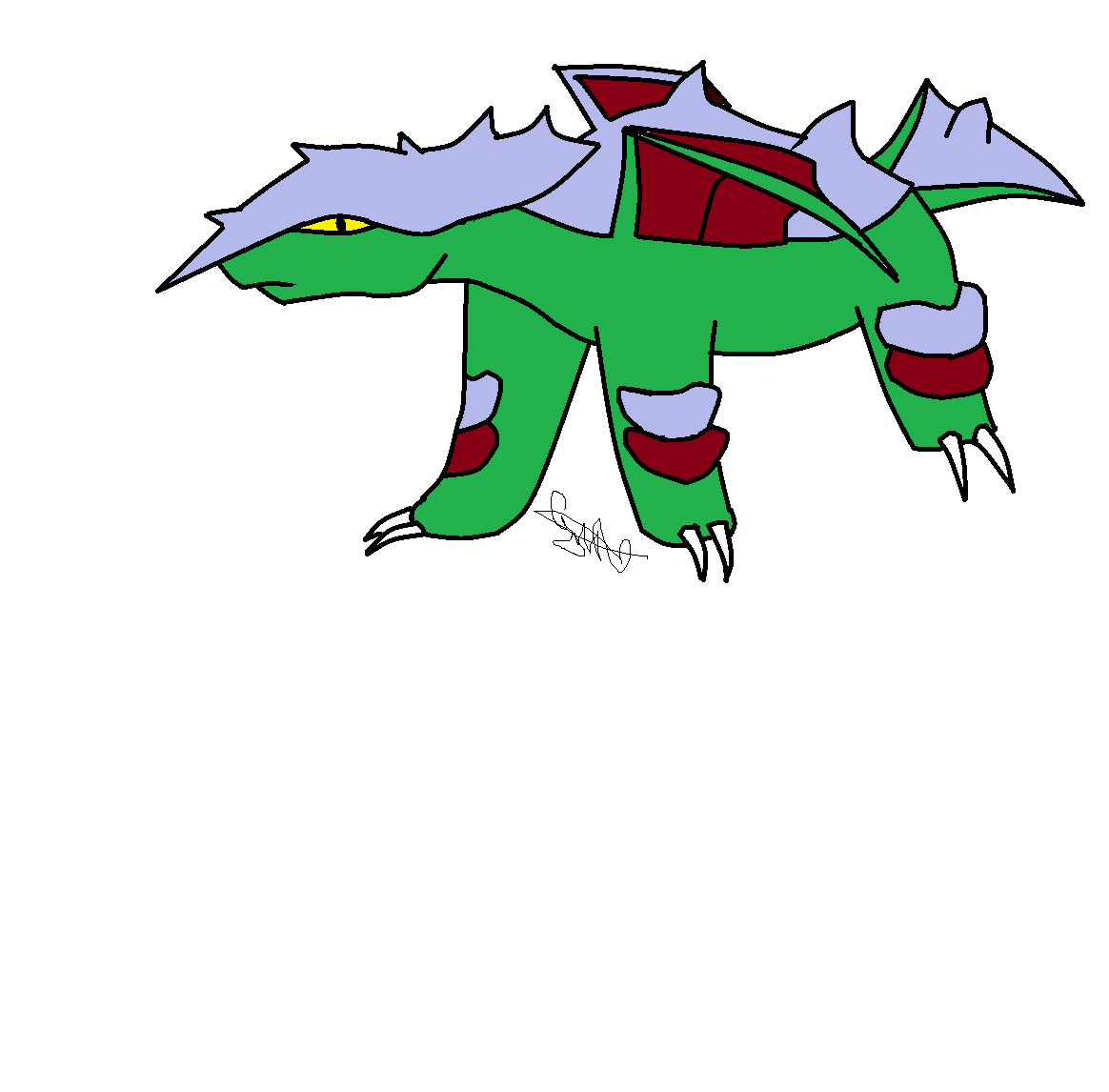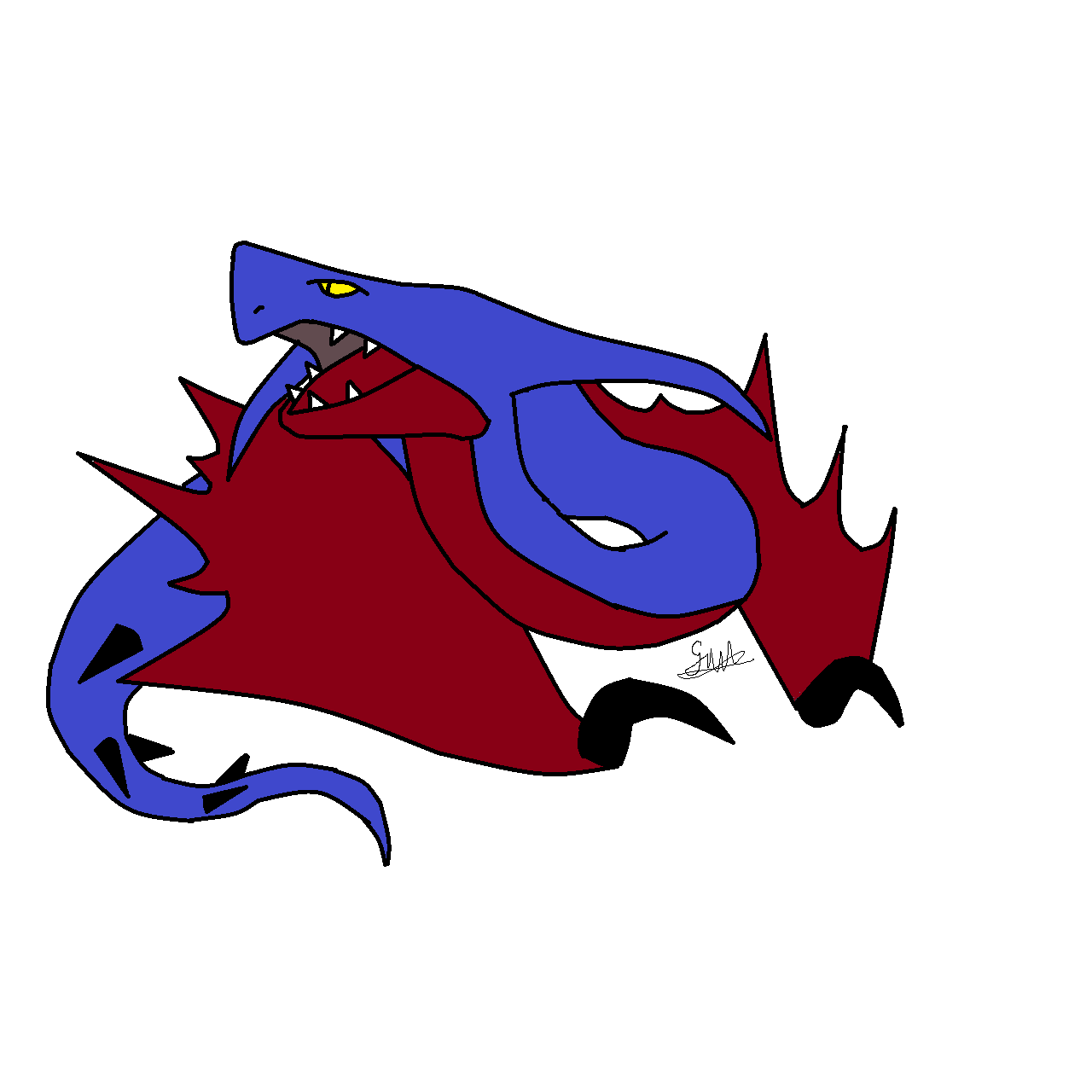 A Shelleye at left and a Boomerwing at right,
both creations of GoldenWraith!
<------------ This Muddicry is named Splat.
Muddiecries are the creations of Chameishida.
Visit her adoption thread!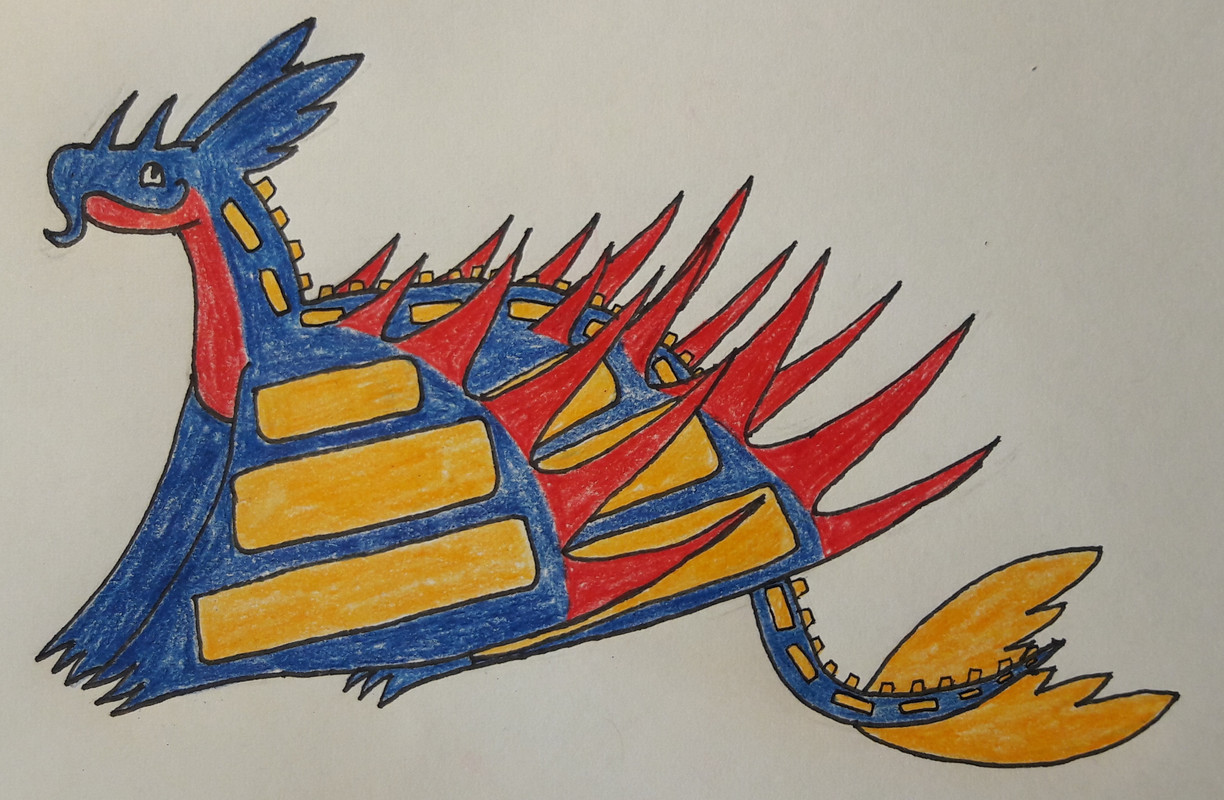 This flashy guy is BriskBeak the Blazing Firemaw.
These dragons are from the imagination of Zikta,
and rendered digitally by LissaFish.
Visit this thread to adopt one!
This grumpy Grumple Mood Dragon --------->
named FrogFace is a fantastic creation of
LissaFish. Grumples are discussed on the thread,
"I did a terrible thing". Check out the thread to
see if anymore are available!

<--------------- Snuglug the Neckblaze is blazing through
this siggie waiting for a page of his own.
Neckblazes are the creation of ImDerpySheylaYT
and are available for adoption on this thread.
More can be read about this species here.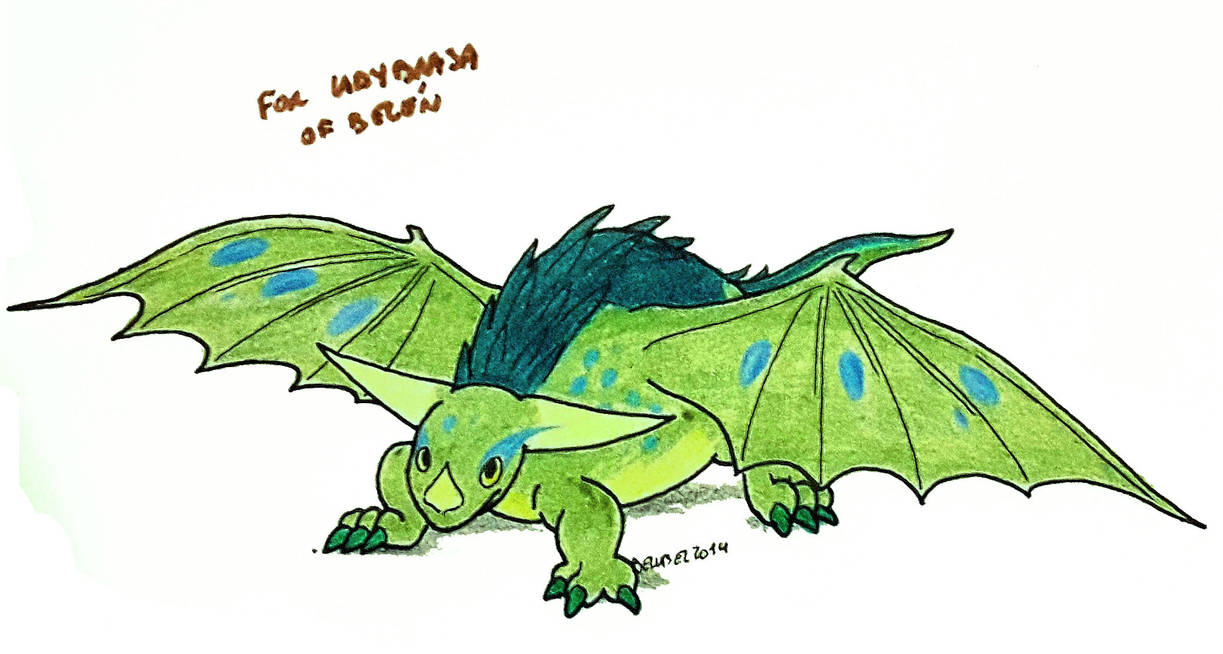 <------- This is a Night Trap, a dragon created
and drawn by Belubel2014. You can
see her great fan-species here.
Also check out her request thread -
it might still be open!
BruteRoot the Dune Carver is rooting -------->
about for a permenant home. In the
meantime check out ZestyDragonWing's
request page to see if you can get your own
Dune Carver!
:::::::::::::::::::::::::::::::::::::::::::::::::::::::::::::::::::::::::::::::::::::::::::::::::::::::::::::::::::::::::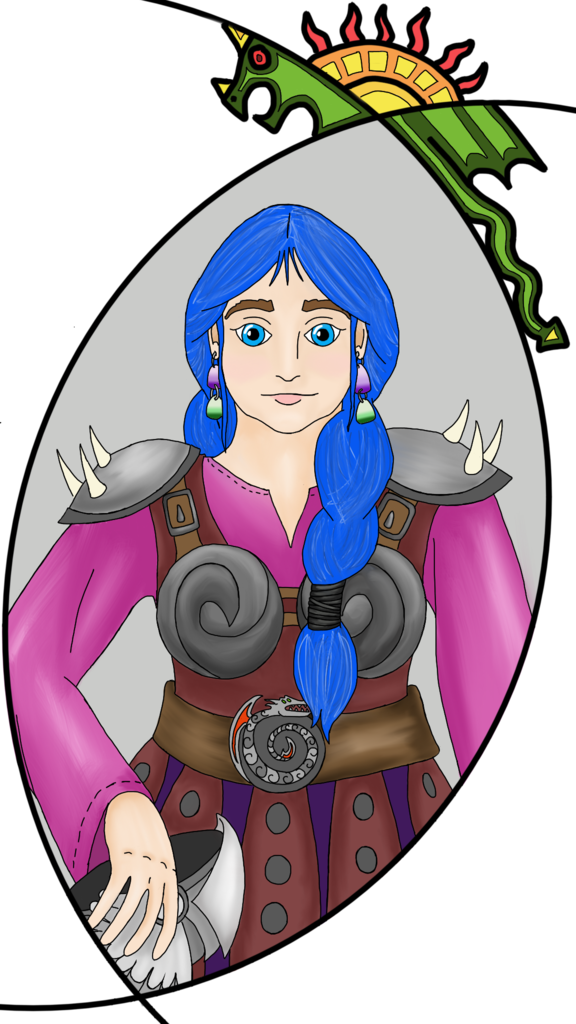 Lady Brasa's BLUE-SCALE Stables
Bluet the Deadly Nadder
Aster the Tide Glider
Teasel the Flightmare
Thistle the Scuttleclaw
Tigerlily the Monstrous Nightmare
Trillium the Fireworm Queen
Chicory the Hobblegrunt
Laurel the Gronckle
Henbit the Screaming Death
Foxglove the Sand Wraith
Salsify the Scauldron
Skullcap the Typhoomerang
Maypop the Thunderdrum
Nettle the Screaming Death
Honeysuckle the Changewing
Germander the Hideous Zippleback
Violet the Skrill
Periwinkle the Raincutter
Bergamot the Sweet Death
Clover the Rumblehorn
Vervain the Woolly Howl
Hyacinth the Smothering Smokebreath
Skullcap the Boneknapper
Yarrow the Shivertooth
Mullein the Shockjaw
Hepatica the Snafflefang
Rue the Speed Stinger
Redbud the Groncicle
Avens the Groncicle
Mazus the Groncicle
Spurge the Moldruffle
Witchazel the Stormcutter
Jimson the Mudraker
Gaura the Hotburple
Cohosh the Grapple Grounder
Agrimony the Snow Wraith
Parsley the Sliquifier
Fern the Prickleboggle
Ironweed the Devilish Dervish
Twayblade the Razorwhip
Bellflower the Deathsong
Tephrosia the Snaptrapper
Puccoon the Catastrophic Quaken
Mon, 11/11/2019 - 08:19
#4
Magnificent arnt they?
Your Clones are impressive, you must be very proud...
__________________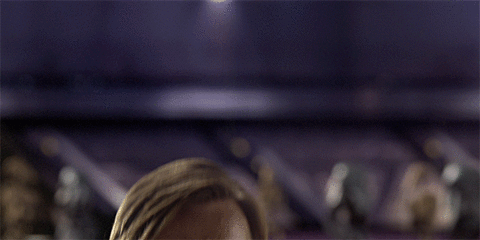 Welcome to my Siggy!
Bit o Info: Ive never been on a forum before soooo SORRY IF I DO THINGS WRONG! :D
You can call me Master Fury or Jedi ;)
I Joined SOD in 2015 and have been a d.ie hard player ever since!
I have been ghosting the forums for awhile now but now I really want to be part of discussions and make some new friends!
SIGGY IS ALWAYS UNDER CONSTUCTION :D
Table of Contents:
About Me
SOD STUFF :D
Dragons O.O
MEMES O__O
Art :)
About Me:
Name: Secret for now ;)
Age: Prefer not to say but old enough to know better XD
Gender: Female :3
Country: US of A :D
Birthday: Christmas day :)
Religon: CHRISTIAN!
Favorite verse: Psalm 28
Fav things to do: Draw dragons, play SOD, Swim, Listen to music, and Ski!
FANDOMS: HTTYD, Star Wars, MCU, Harry Potter
Favorite Tv shows: Clone wars, Race to the edge, and Once Upon A Time (DONTJUDGE MEH)
Favorite Star Wars characters: Anakin, Obi wan, Ahsoka, Qui gon
Favorite Marval characters: Iron man, Dr strange, Loki, Spider man, Drax
SOD STUFF :D
Vikings:
*Yawns*
ColetteJohn (Main, Me)
Soren Hoole( For Fun ;)
ColetteJohn:
Rank: UDT BABY! XD
Points: 40000
Lvl:50
Trophies: 6338 and counting!
Dragon Count: 67
Main Dragon: Shadow (Woolly Howl)
Backstory: (Pending)
Soren Hoole:
Rank: One and a Half Gold star :D
Points: 145217
Lvl: 39
Trophies: 200
Dragon Count: 46
Main Dragon: Sir Derpington (Titan Deadly Nadder)
Backstory: (Pending)
Clan:
ETHEREAL JEDI!
(Banner coming soon)
Favorite Things to Do you ask?
TRR
DT
Speedstinger Racing (Ask me about it :D)
Playing tag
Flying in the Hidden World with my best friend Greatana!
Divebombing Grimmel XD
Exploring different islands
Roleplaying
Where can you find me in game?
Pretty much anywhere XD
(Including the "Super Secret island" from time to time)
Look for hidden places and youll probably find me!
I AM AGAINST HACKING IN SOD!!!!
NO ONE should EVER take a game or a persons account and "Play with it"
The game is not yours and you could really hurt a persons reputation and feelings.
If I EVER see and hacker or a person who is threatening another with hacking, I WILL PERSONALLY SEE TO IT THAT THEY ARE REPORTED AND BANNED!!!!!! >:(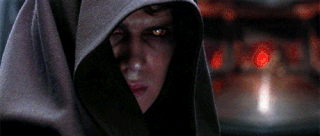 YOU HAVE BEEN WARNED!
*Heavy breathing* Ehem...
Moving on....
Dragons O.O
Note: I am only listing the dragons of my main viking ColetteJohn
*Breaths in* ok... LETS DO THIS!
Key: Male, Female, *(Main Dragons), BOLD= Titan
*Ender (nightmare) Amethyst and Saphira (razorwhips) Thorn( whispering Death)
*Spyro and Silhouette(stormcutters) *Zaroc( Screaming death) Warrior(armorwing)
Ragnarök(Fireworm King) Frostbite(Gronicicle) Pluto (Devilish Dervish)
*Shadow, Hailstorm, *Obi wan Kenobi, Rudolph (Woolly Howls)
Auron, Gizmo, Gentleman, Morpho, GypsyDanger (Deathsongs)
*Blizzard (Shivertooth) Eragon and Anakin Skywalker(Sand Wraiths)
Tempesto (Timberjack) Yondu(speed stinger) Echo and Bandit (Smokey's)
Toothless (Night fury) Whirlpool (Thunderdrum) Morrowseer and Freedom (Boneknappers)
Nemitz (Singetail) Smolder and Snoggletog(Eruptodons) Rhino( Rumblehorn)
Hurricane (Windwalker) Python( Grapple Grounder) Apophis( Snapptrapper)
Tsunami( scaudron) Stargazer( Silver Phantom) Boga( Flamewhipper)
Halo (Nadder) Jambu( Hobblegrunt) Anemone and Pike (Tidegliders) Winter (Snow Wraith)
Eclipse and Supernova (Triple Strikes) Igneous(Gronkle)
Blazer, Pheonix, Cinder (Typhoomerangs) Maleficent ( Moldruffle) Chameleon(Changewing)
*Emperor Palpatine (Skrill) Guardian( Elder Sentinal) GreatanaFang(Dramillion)
Tide and Ocean (Zippleback) Darkfang (Grim gnasher) Banshee (Flightmere)
Jabba the Hut (Snafflefang) Calypso( sentinel) Alta( Light Fury)
*Sabertooth(deathgripper) Glory (Raincutter) Einstein ( Shovelhelm)
Sleepbasher (Hotburple) Moray( Sliquifer) *ENDGAME( Smitten Hobgobbler)
*Scruffrunner (Nightlight)
(No I will not post any screenshots of dragons
HOWEVER, There might be some fanart in the art section :D)
MeMeS :D
you will find many in my posts....
YOU HAVE BEEN WARNED XD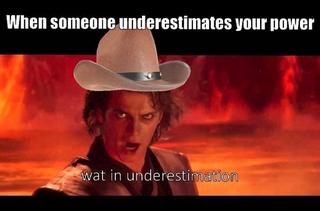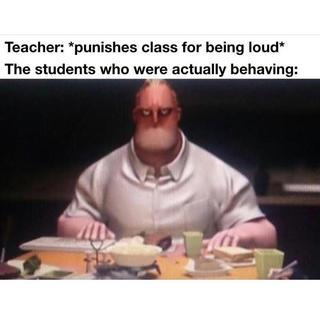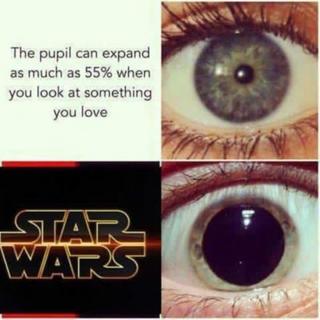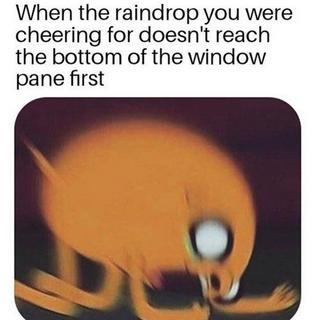 Art: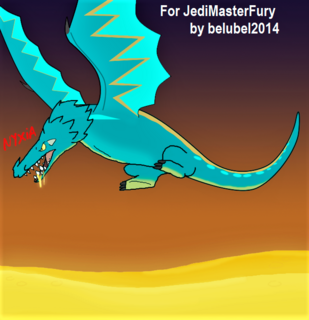 My Ire Ingeous: Nyxia Drawn by the amazing Buebel2014!
Thank you so much :D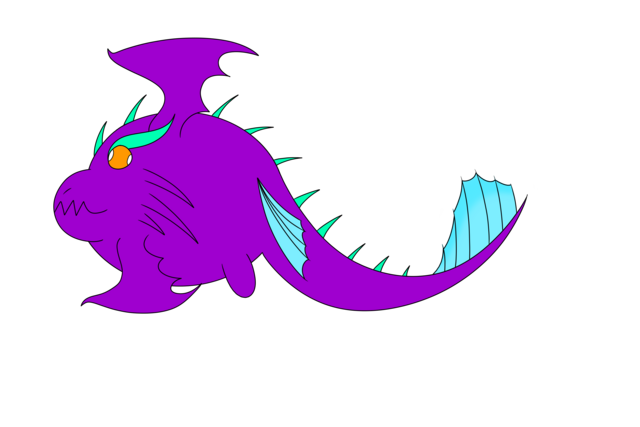 Spyro, the Luxurous potato stormcutter By The fabulous Kasanelover!
THANKS!!! xD

Hurricane the Windwalker! By The Talented Sohki!
SO CUTE! X3
End of Siggy :D
Now get out...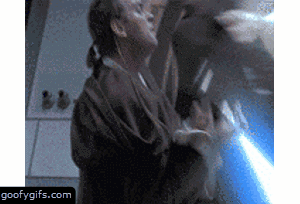 .
.
.
WHY ARE YOU STILL HERE?!
Mon, 11/11/2019 - 09:31
#5
Aloha I am a subject!
There's actually a hotkey you can use to trigger that, idr what it is but if I remember correctly it's the same hotkey to hide your gui
Who's online
There are currently 25 users and 98 guests online.