A Random Collection of Creatures
Do le do, noticing the forums are very anger.
Do le do, don't mind me plopping all of these bois down.
This thread was inspired by other users and their threads of creatures, beasts, and epic dragons alike! I tried to do one in the past, with fan-hybrids, but that got out of control fast, so here I am with some different creations! :D
Some you may recognize from request threads, others are new and I'm debating about allowing them to be customized. I'll really trying not to make the entires long (I know no one likes reading boring paragraphs), but I'm cursed with forever over-sharing stuff I cook up.
I do hope you all enjoy. I'm not sure how many entires I'll craft up for this, but here goes nothing!
Please don't directly reply to any creature posts! I'd love to edit them in the future! :D
__________________

Andrea/Andy ⬨ 18 ⬨ Libra ⬨ She/Her ⬨ Writer and Artist
Favorite Dragons: Deadly Nadder, Death Song, Thunderdrum, Silver Phantom, Stormcutter, Flightmare, Speedstinger

When once you have tasted flight, you will forever walk the earth with your eyes turned skyward, for there you have been, and there you will always long to return.
~ Leonardo da Vinci

Save the Flightmares!
I support the most craziest colored dragons, as none are the same, and neither are Flightmares!

My Dragon Children :3
Click on a picture! You'll be taken to their biographies!
Wave 1
Wave 2
Other

My Random Rambles :3
Because I'm shameless, enjoy some HTTYD fan stories of my son, King Noodle
Length: Short Story
Length: Seven Chapters + Epilogue
Meet my own personal collection of Night lights!

Thread Lists
Note: Art threads not listed are no longer active - despite what the thread says.
>Active Art Requesting Threads<
>On-Hold Art Threads<
>Banner Threads<
I Glow movement - Flightmare Color Protest Banners
>Other<
Need Color Ideas? Look No Further!
Drawing Furies - Tips and More!
A Random Collection of Creatures
>PM Requests<
This month's special: Flight Rising art trades!

Other
Note: Links will safely send you to the respective sites.
YouTube . DeviantArt . Quotev (Main Account) . Quotev (Side) . FurAffinity . RefSheet
Flight Rising . Sylestia . Howrse . Lioden
Lioden Accounts: #161505 | Side Account: #171893
Andrea's Amazing Art Collection (coming soon, under revamp)

Been playing since the beginning, oh so long ago, oh so many accounts ago
Became an Ultimate Dragon Trainer on 7/14/2019

Things (things, really?) I'm Into
I'd like to point out that these lists are EXTREMELY simplified, I love so much more!
Horror Games
Outlast • The Evil Within • SOMA • Cry of Fear • Resident Evil • D.ead by Daylight
Other Games
Assassin's Creed • Minecraft • Pokemon • SoD
Books
Frankenstein • The Picture of Dorian Grey • The Strange Case of Dr. Jekyll and Mr. Hyde • Needful Things • Redwall series • Guardians of Ga'hoole series • Wings of Fire series • How To Train Your Dragon series/Wizards of Once series
Musical Artists
Claude-Achille Debussy • Pyotr Tchaikovsky • Marcus Warner • Osi and The Jupiter • Message to Bears
Other Info
Favorite color is blue! • I love studying ancient history and cultures • I suffer from COCMB (Complusive O.C. Making Disorder) • Pretty sure I overshare every single moment I get :T

You've made it to the bottom, thank you for reading through!
Hope you have a great day!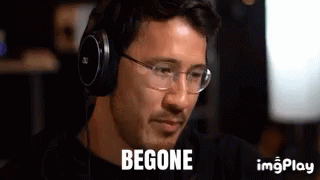 Fri, 07/03/2020 - 15:16
#2
Creature One (Type: Original creation)
THE MAGIC FLOOF
(pronounced: as it looks)
Inspiration(s); Saw a meme of a black cat rolling around in glitter. It looked too fabulous not to replicate.
Groups - Colony (on ground), Convoy (in the air)
Female - Queen (after having first litter), Duchess (never had litter yet)
Baby - Kitten, Smol Floof
There is no documentation that shows where Magic Floofs came from. Their history in the multiverse is impossibly extensive, possibly exceeding the creation of our current timeline. Some alien cultures claim that Floofs were the first beings ever, some even crediting them for creating the universe. Others say that Floofs are just a natural evolution of a space creature.
Thanks to their long lifespans, they have developed full levels of sapience and have their own dynamic culture and abilities that others would consider as "superpowers." But they aren't without their faults. They argue with one another and war. They have inconsistent populations that swell and fall, and can become blind from helping others based on their own beliefs. Not all Floofs are evil, but not all Floofs are good.
Floofs are everywhere, and could have been there the entire time. They aren't too concentrated on Earth, but they make great companions. Their varying personalities allow them to assimilate with a human partner easily. In fact, there is evidence of partnership in ancient cultures, particularly Egyptian.
They have cultivated many planets to their liking in the past, but they will never take over a planet if it already has a pre-established dominant species. They find war with other species nasty and useless.
Despite popular opinion, their strong feline resemblance is ironic. Testing has shown that Earth creatures and Floofs have no correlation. Many suspect that Floofs only adopt a cat shape to appear more innocent and accepting. Who knows, maybe there is an unknown "true form" to these aliens that no one has ever seen.
Alien aspects of them include: having purple blood (due to the haernerythirin in their blood. We humans have haemoglobin, which makes it red), being able to limit their body systems to ensure oxygen efficiency (haernerythirin isn't too good with carrying oxygen to begin with, also helps with temporary space travels), airy fur and tough skeletons, and signature abilities that are often labeled as "powers."
Magic Floofs vary on their personalities just like a bag of skittles: some are similar while others are more rare to come by. Majority are friendly and they treat family seriously, a well bonded Floof and partner is a force to be reckoned with.
Other traits that one may meet with a Floof include:
KNOWLEDGEABLE: Floofs, no matter what their origin, most likely originated off Earth and crashed down seeking answers. They will indulge your questions as you answer theirs, but they don't hand out more sensitive facts willingly. Don't ever ask a Floof where they came from.
HARD-WORKING: In traditional Floof culture, there is an ever changing social structure that never changes in the core. There is always a leader, with hundreds of advisors, and those below them with specific purposes. Your Floof will most likely either be handing out orders to demanding orders.
SWEET-BUT-SOUR: Floofs know that they are above humanity by millenniums, but they are compassionate to those who respect them. If you are particularly mean to one, they will remind you that you are an ant in comparison to their fist.
There is no range on what kind of power a Floof can have, as long as it's one. Some powers are carried by parents or inherited, and physical appearances don't alter anything. One that is colored like fire is just as capable of altering cold temperatures as the next. The one with oversized paws is all in the right to have abilities in speed as one who doesn't.
Most common powers include: controllable body glow (think bioluminesce), blink-teleportation, telekinesis, control over heat or cold (never both), and hovering. Some are capable of leaving a planet's atmosphere without trouble. Nearly all can survive the vacuum of space for some time (some have done it for years, others only a few minutes), and some never need to stop space traveling.
And yet, there are Floofs that do not have powers at all. These are rare to come by, but they do exist.
MYSTERIOUS: No matter what, there is always something that will never be known about Floofs. Many have lost their minds trying to understand the full capabilities of these creatures.
OFFSPRING: As stated before, Floofs love families, however how they are born is unknown. Floofs don't even need biological parents and are just simply created as long as there is a source of gravity. This may sadden a Floof who may want a child of their own, especially if there isn't another Floof to keep them company. Top-notch emotional support is needed.
HIVE-MIND: When a large concentration of Floofs colonize an area and with a leader with a mental-control-related ability, they can become a hive-mind. Be wary, your Floof may do actions unprecedented if such is the case.
Legends of shapeshifters, such as any from the were- family, have originated from humans mistaking a shapeshifting Magic Floof copying a human's appearance.

Magic Floofs have been known to create stories and sagas about humans, have humans have done the same of them.

Their favorite friend-bonding activity is lap-loafing.
Valentina is considered to be one of the first Magic Floofs on Earth since a planet evacuation that took place at the beginning of the 15th century (the reason why is unknown, a fact guarded by Floofs everywhere). She is an older adult in the eyes of Magic Floofs, but to humans she could be as fit as a fiddle! Very kind, her special ability is hovering, allowing her to soar in the air as long as there is a solid surface underneath. But, she rarely uses this power since permanently landing on the planet: she's traveled so much and sees many sights that settling down may be the best thing for her frazzled brain.
Many Floofs who have landed after her seek her home as a Get-To-Know for the planet. She'll tell them about humanity and what they're like. She'll inform of the best places to see the stars or warm homes that are willing to adopt them. She'll even go so far as to apprentice younger Floofs so they know how to use their powers in Earth's climate.
She doesn't have a human owner, but she doesn't stop them from visiting as well. Mountain climbers love to stop by for a relaxing cat to pet, though they have to be wary of the low oxygen levels up at the heights.
Who's online
There are currently 9 users and 120 guests online.