Race the Dome: Minigame in SoD?
I know you installed the hole at the bottom of the dome, and that is AWESOME, but could you pretty please make it into a minigame? You go through the course and try to beat the dome, and if you beat it, then you get your time and stuff. Please? I would LOVE to Beat the Dome!!!
__________________
*this user is no longer accepting PMs*
*disclaimer*
Author is prone to excessive fangirling and fits of giddiness. You have been warned.
HIIIIII!!!!!!!!
Oops, sorry, let me try again.
Hi!!! (Oh, much better)
I'm the Dragoness (or Ness, if you prefer. I'm not picky).
First thing you should know about me: I am forever and always a
PROUD MEMBER OF THE CHURCH OF JESUS CHRIST OF LATTER-DAY SAINTS
(also known as Mormons, but we prefer the title above. Long, isn't it? ;)
Second thing you should know about me:

I AM AN AVID NIGHT FURY LOVER. ANY FALSE OR PRETENDED SUBSITUTES FOR MY PRECIOUS DRAGON WILL BE DESTROYED ON SIGHT. #sorrynotsorry
Also, thanks to Dragonriders Fury for indulging my Night Fury obsession with an incredible banner! It's awesome!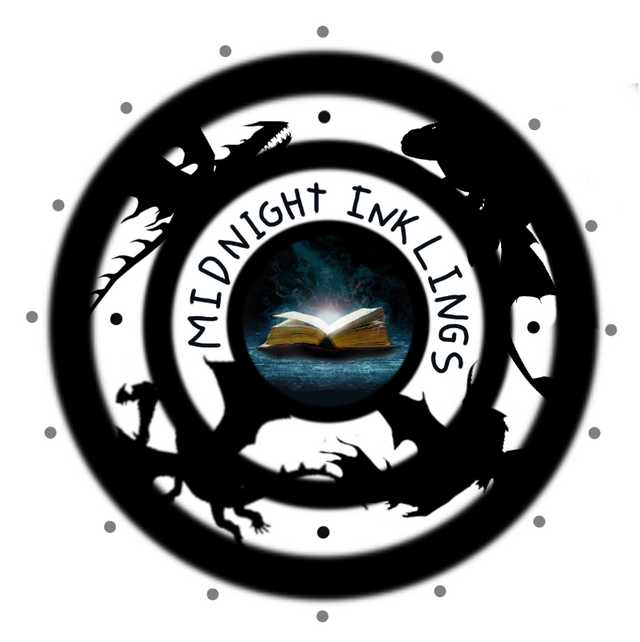 Proud member of the Midnight Inklings
Hmmm what else...I love playing/composing music, drawing, and writing...if you can't find me I'm probably messing around with Shadow or in detention with Keefe...yup, that's about it.
Now, on to business!!
Table of Contents
For your convenience
i. everything you need to know about me
ii. Le Fanfictions
2. Fandoms
2. Art done FOR me
___Fanfictions by Yours Truly___
The Dragoness Backstory: Fanfiction
Unfortunately, these update sporadically. I do what I can with the time I have *shrug* I'll mark them finished when they're done...if that ever happens :P
My vikings belong to the clan The Wildborn. However, since I'm not planning on being particularly active in-game anymore, if anyone would like to assume command of my little clan, just contact me on any of the threads I comment on (NO pms, sorry) and I'll get you set up! :D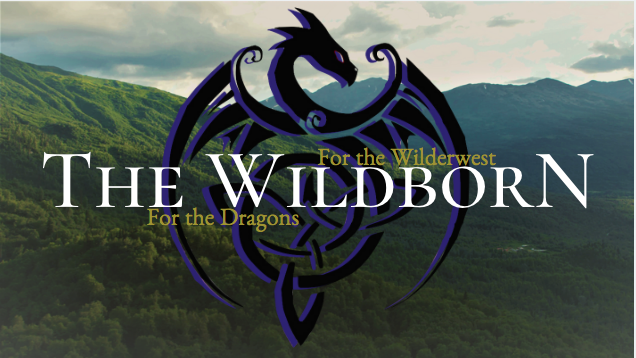 (I LOVE this banner. Thanks, EmeraldHuntress!)

(This one was made by The Bohemian Critic--thank you, it's so beautiful!)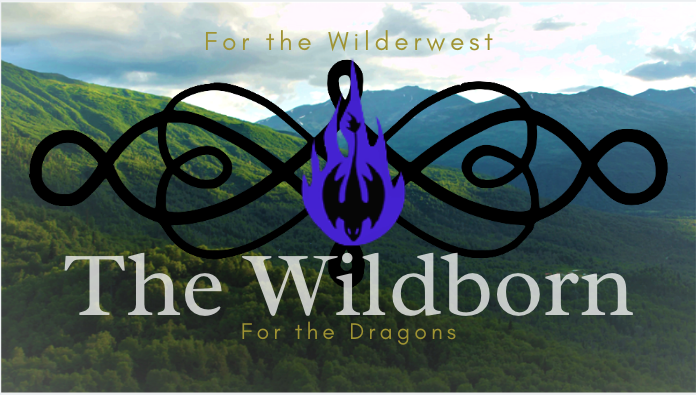 (Again by EmeraldHuntress. What, I loved them both!)
FANDOMS
Ordered by preference, of course
(used to be top ten, but I have too many things that I love!)
HTTYD books/movies
(obviously, but I HAD to put that in there, it really is my favorite)
The books were SO GOOD. No swearing, no (extreme) violence (does getting eaten by a lava dragon that dives into a volcano count? Or Grimbeard the Ghastly killing his own son?) Okay, scratch the violence, but it really is pretty awesome. The characters are SO well put together, each with his or her own little quirks that make them unique, and they're all (mostly) lovable in their own way (Alvin and Exellinor are irredeemable). The little lessons Cressida Cowell teach by inserting them into the plot are truly inspired. Can't wait for her to write more!!! (Also, I love the quirky way she capitalizes random words to make them a little bit more important. It's just funny to me.)
I'll leave off mentioning all the characters of the movies, because you guys know them all aready! But you may not know the Heroes who came first...
First (of course), Hiccup Horrendous Haddock III.
Rather a longish name for a smallish Viking. Hiccup is a member of the Hairy Hooligan tribe. He has bright red hair and about a million freckles. the series starts when he's ten-and-a-half, and progresses until he is fifteen and King of the Wilderwest. His best (and, for a few books, ONLY friend) is Fishlegs.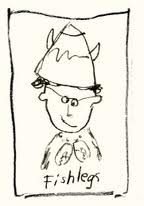 Fishlegs is scrawny, allergic to reptiles, pretty much scared of everything, and the only sane one of the group (well, the only sane one when Hiccup is making a Plan). But he's fiercely loyal to Hiccup, and a good deal stronger and braver than he thinks.
Next is Camicazi, who's a little too brave and fierce.
She's a Bog-Burglar, a member of an all-girls tribe of people who, well, burgle things. She is a very accomplished thief and a master escape artist.
Narnia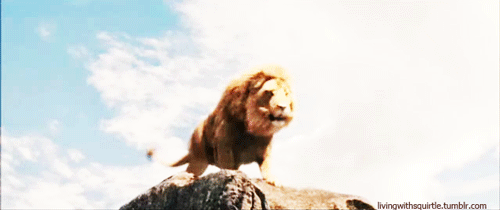 Second in the fandom world is--you guessed it--Narnia. I have loved this world since before even HTTYD, I think. Though I'm not quite ready to meet Alsan, I would love to slip through the wardrobe for a few days--or years.
The False Prince
OH MY GOSH THIS IS AMAZING!!!
Okay.
So the story is set in a medieval world in the land of Carthya. It's about an orphan named Sage. The storyline is great, the main character (Sage) is very well-rounded, believeable, and goes through some great character growth (not to mention he's snarky and smart and super funny). I LOVED it, and it's seriously amazing. If you read it, you will NOT be disappointed! (P.S. If you're one of those people who likes to read the end first, don't. Trust me, it's worth it to wait)
Artemis Fowl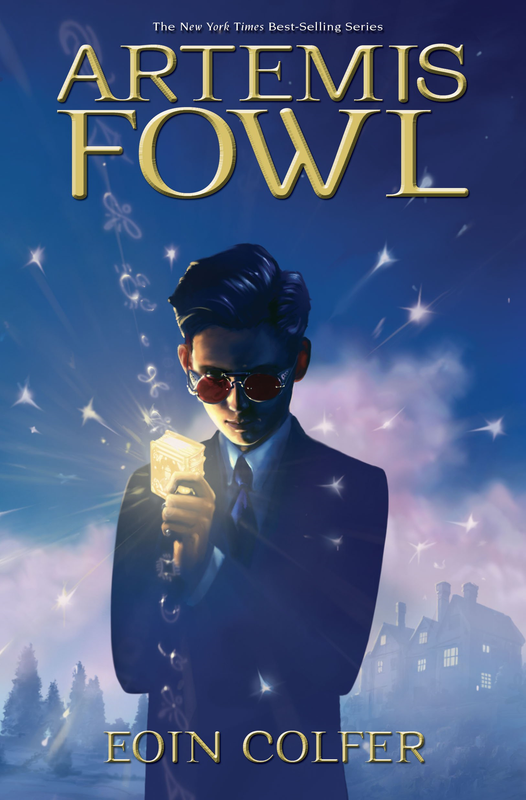 OH MAI GAWSH I LOVE THIS SERIES. Artemis' gradual arc and his heists and jokes (on the rare occasion he demonstrates a sense of humor) are just the best thing EBER. ALSO! Holly Shory is the best LEPrecon to ever wear a set of wings. (Also if you wanna see an incredibly imaginative and accurate crossover fanfic about the Avengers meeting Artemis Fowl, this is where it's AT!) But don't watch the movie, ooohhh no. Disney still needs to apologize for giving a perfectly written anti-hero morals. The audacity!
The Magic Thief/The Lost Books/Sarah Prineas in general
The Magic Thief: MY PRECIOUS LITTLE CHARACTERS I WILL PROTECT YOOOOUUUUU!!!
I LOVE this series, it ended far too quickly for me (maybe cause I read it all in one day, hmmmmm). Connwaer and the magic and all of it are just so HILARIOUS and EXHILIRATING and FRUSTRATING to read about and STOP BLOWING THINGS UP, CONNWAER!!!
The Lost Books: MORE! MORE! I NEED MORE! (Seriously, when does the next book come out?)
Anyway, it's about Alex, a librarian, and Kenneret, a queen, and her brother Charlie. Oh, and the books are alive (that's enough to make any bookworm hyperventilate with happiness, isn't it? ;D )
Dragonfell: YESYESYES THIS IS WHAT IT IS TO BE A DRAGON!!....ahem.
Attention to all the dragon-touched: This is a must-read. Go. Read it.
The Silver Eye
This is an INCREDIBLE webcomic by one Laura Hollingsworth (also the only webcomic/comic I have ever read, BUT STILL). The world is beautiful, the characters are funny and awesome (Apen and Joe are my favorites), and the art is incredible! It uploads a page EVERY FRIDAY and the story is so good!
Keeper of the Lost Cities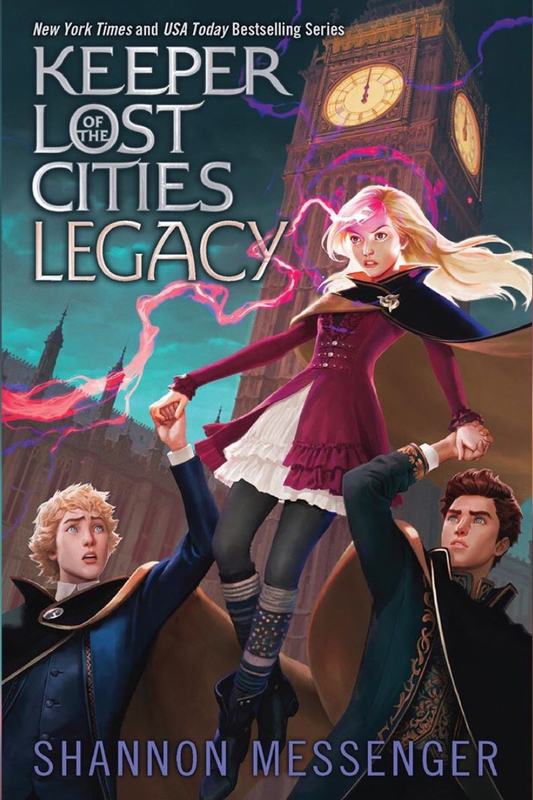 "Team Foster-Keefe will always be cooler."--Keefe
....
Yup, couldn't have said it better myself. Team Foster-Keefe all the way! I have read Legacy and it was...what I expected (-_-) BUT UNLOCKED (Keeper book #8.5) looks so exciting! Can't wait!! 8D
Maleficent
ALL HAIL THE MISTRESS OF ALL EVIL, MASTER OF MAGIC AND ALL FAERIES UNDER HER REALM!!
...and birds. And wicked-looking staffs. And cute little blondies called Beastie.
Wasn't a fan of her outfit for like 90% of Maleficent 2 but the rest of it was great! Better than a certain movie I could mention *cough*TheHiddenWorld*cough*.
Wizards of Once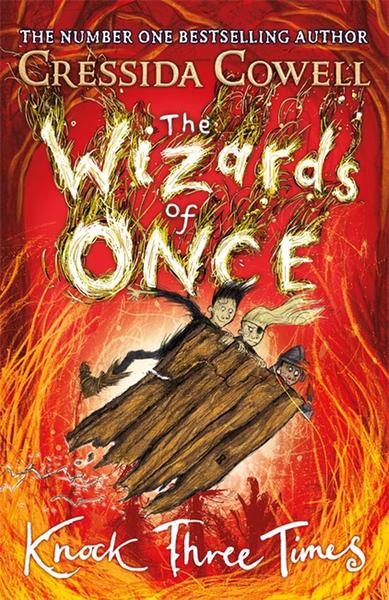 *anxiously jittering about the Unknown Narrator*
*casually stressing about Xar's Witchblood stain*
*hopelessly shipping Xar and Wish when Bodkin is probably going to get the girl*
Dwight in Shining Armor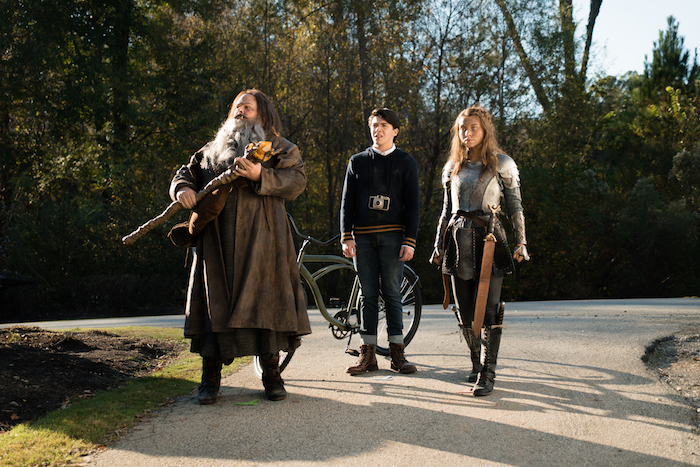 I get a kick out of this every time I hear Dwight's shriek in the intro. BYUTv is the best!...at making things funny, clean, and SUPER awkward. But it's still great.
Story Thieves
My favorites are actually Kiel and Owen. No girls this time around, which is really unusual for me. But these two are special. Hope they have all the adventures they can imagine...and maybe a few safer ones.
The Ever Afters (EAS)
This series is pretty good. Aurora--excuse me, RORY Landon is so gutsy and flawed and lovable and I love her.
Brave (Merida)

Just gotta say, I LOVE this girl. Best Disney princess ever. Also--this isn't really related to the movie but it IS technically part of the franchise so imma say it anyway--her accent is gold. I friggin LOVE Scotland and the accent and the culture and lore and landscape and language and--okay, gushing aside, the point of this mini-rant is that I loved Merida in Wreck-it-Ralph 2. It was also the only thing I loved in Wreck-it-Ralph 2.
Pete's Dragon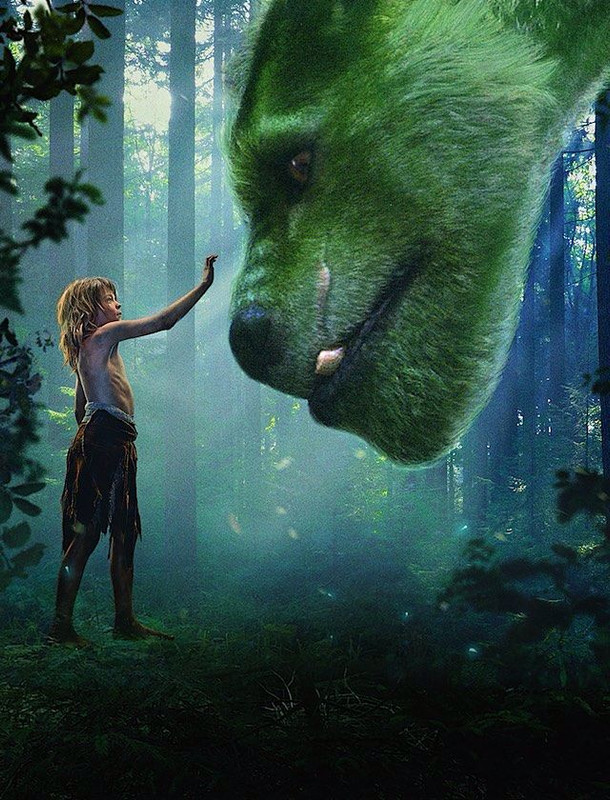 The Map to Everywhere
One word: Unrealities.
Three more words: Future Dragoness fanfiction.
If you reached the end of this fandom section, and you haven't read some of the books, you might have noticed some spoilers. I am an avid lover of spoilers and all insider knowledge, so....sorry for ruining it, I guess? But at the same time....NOT! XD please don't hurt me...
ART DONE FOR ME
Look! See how pretty!
Okay, just a heads up, I am still collecting art from previous requests, so if you did something for me and it isn't up yet, I promise I haven't forgotten; I love all the art that is done for me!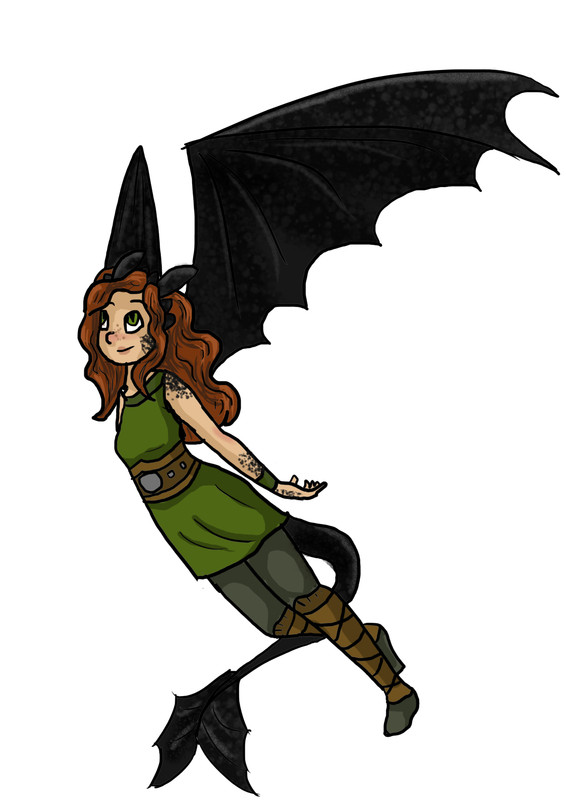 This was done by the incredibly talented Katarile!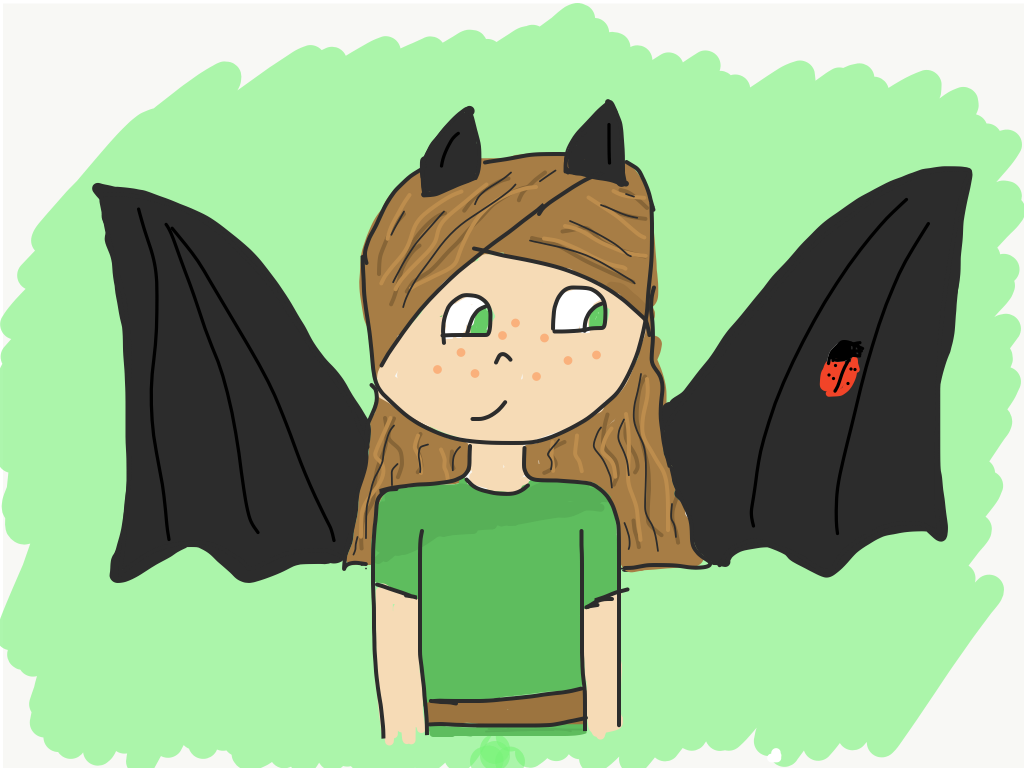 This adorable picture was made for me by Hestia82
THIS is my perfect Night Fury, Shadow, drawn by LissaFish.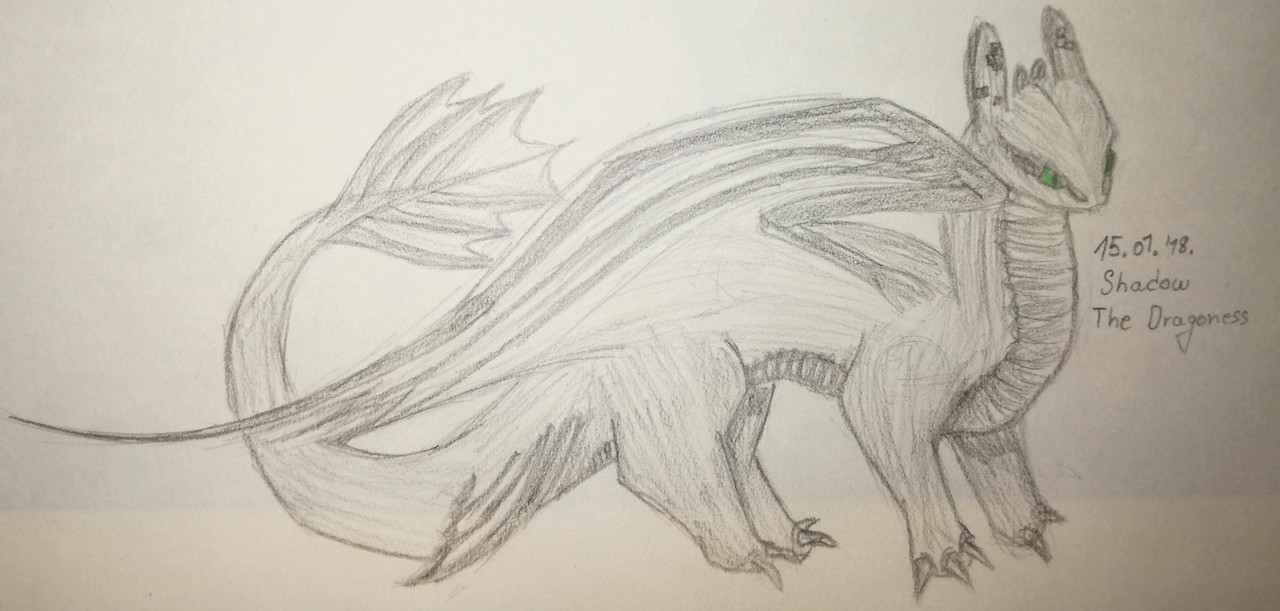 Shadow (again) by MajaPercuilum.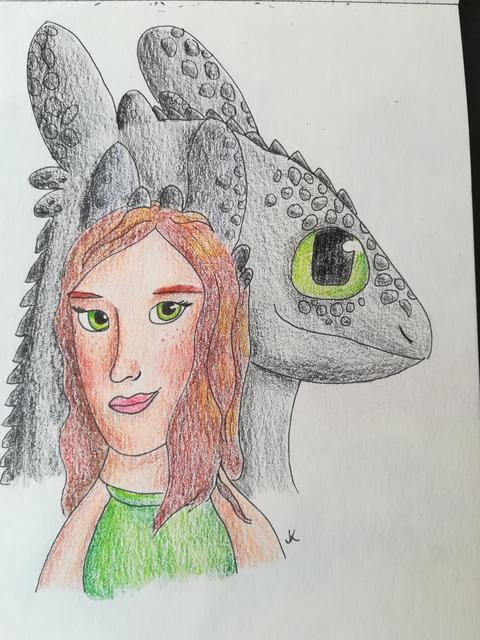 Shadow and The Dragoness together (by The Blobfish Queen).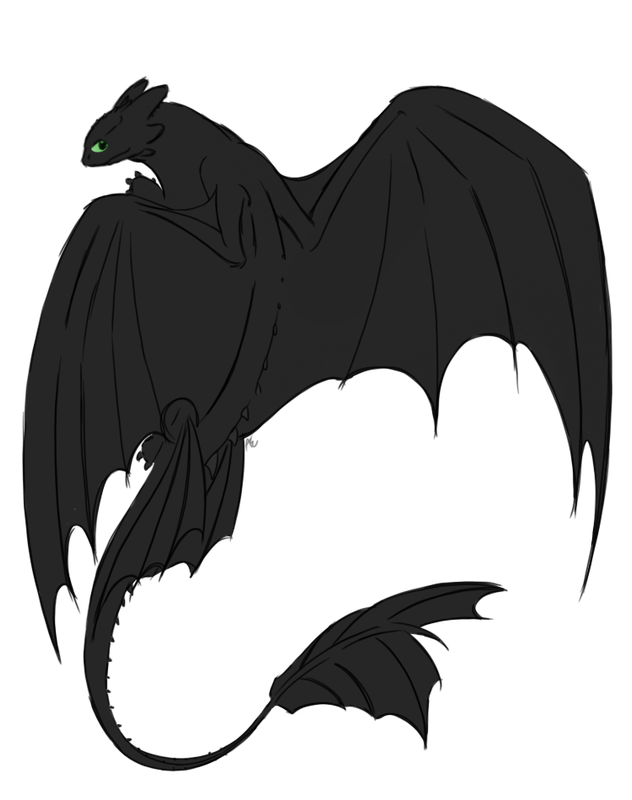 The ever-mischievous Shadow (again, jeez XD) by AndreaEaston!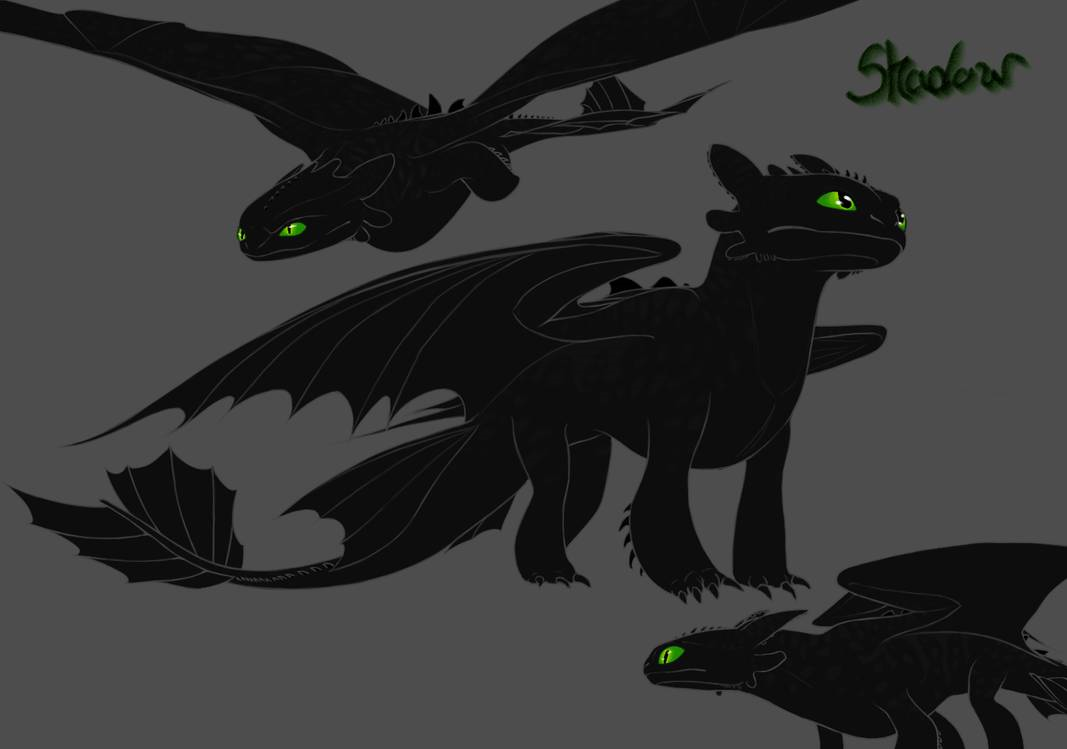 Shadow (last time I promise! *crossing fingers behind back) by DyliehIdol1214.
(Adoptables)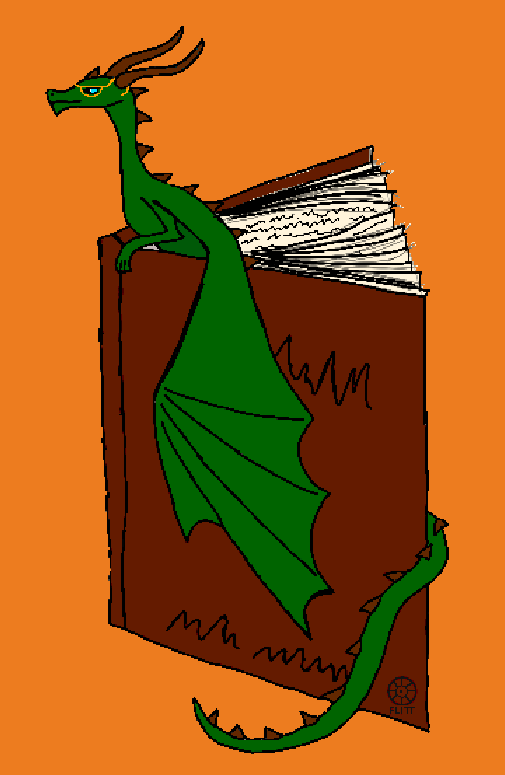 This is my beautiful Bookwyrm, Aldwyn (drawn by Flitt-thank you!)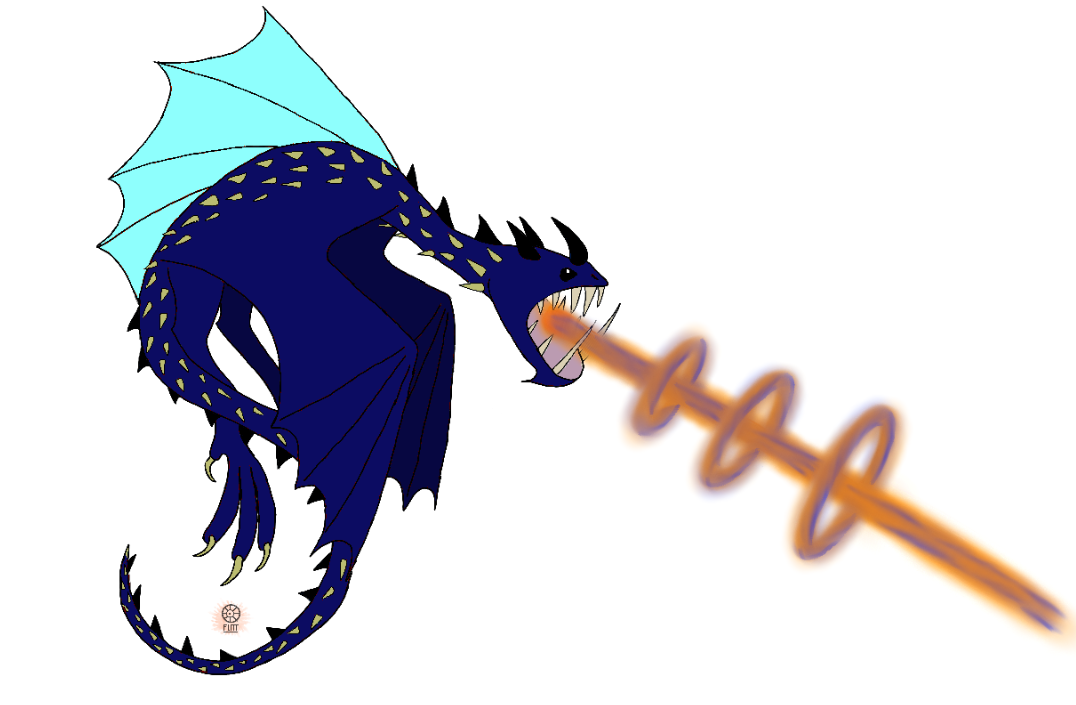 And THIS is ocean-happy Ashera, also drawn by Flitt.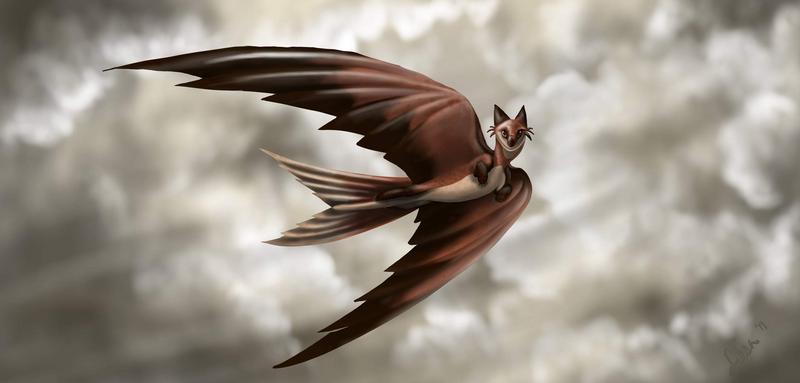 Russet, my mischievous Kyte. Thanks, LissaFish!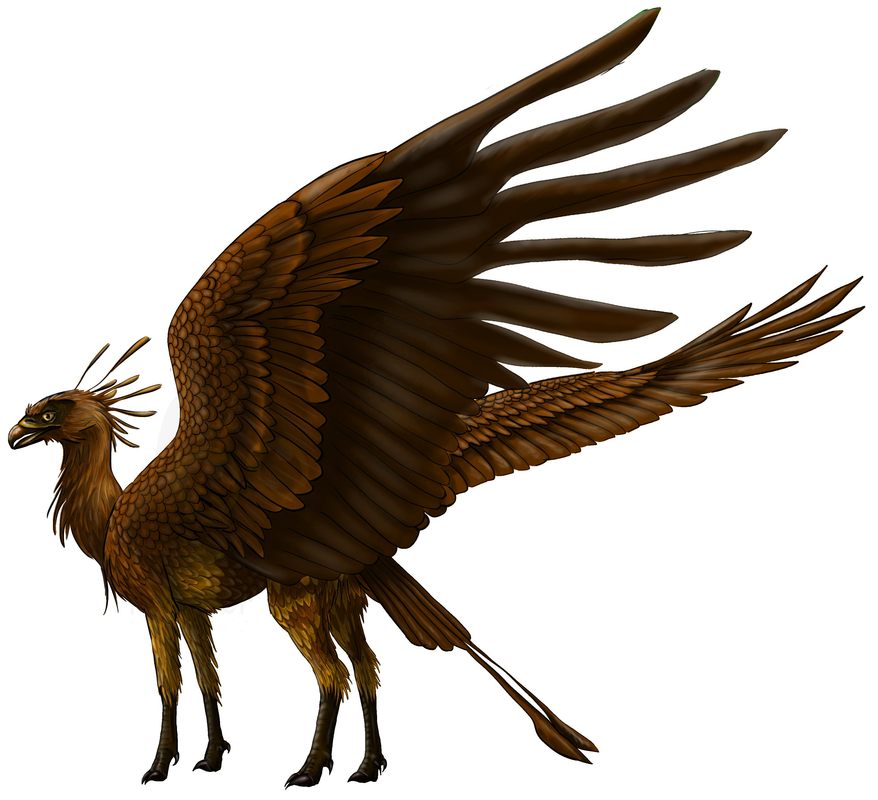 Luster, my proud secrai, drawn by LissaFish!
Okeydokey, I'm
ALLLLLLL DONE!
Byee....

Fri, 10/20/2017 - 12:43
#3
AWESOME!
That would be sooo fun!!!
__________________
WARNING:
This Siggy will be stripped of its words and put back up with a COMPLETELY new look!
HELLO, FELLOW DRAGON TRAINERS.
(if you want to know more about the real me and some funny things...scroll down)
Check out my instaram!!
yoojung_studio (professional Instagram)
Art Gallery
(By amazing people)
(BY THE AWESOME dogloven)
Hina by BrynneBjornsson ~TYSM~
Eurus by the amazingly talented, RedHoodJason (THANK YOU SO MUCH!)
Eurus by the Amazing *trumpet sounds* TosiLohi!!!
​Before we go any further....
I AM A PROUD ELDER IN THE CRAZY CLUB!!!! I'LL SAY IT LOUD AND I'LL SAY IT PROUD!!
My name is Valasari, Viking from the Isle of Vanaheim. Home to the sick and elderly dragons who make their final pilgrimage to this sacred land. Not many Vikings have made it past the unblinking Sentinel gaurdians, who have stone-like statue appearances and have the element of surprise upon unsuspecting Vikings. They are actually blind, therefore rely on their hearing & smell. They have better hearing than most dragons because of their blindness.
Before you ask...YES I know that this is a Signature....buuut you know......
MY DRAGONS
Saharii--Adult Rumblehorn
Zeena--Teen Monstrous Nightmare
Role Plays I am In:
I know...I need to get a life.
Between Two Worlds
Dragon Evolution: Rise of the Hybrids
ABOUT ME
I come from the Isle of Vanaheim. So far, the Sentinels have trusted me enough to live among the poor old dragons on this sacred Island. Of course, my Dragons are with me. They had to prove that they were trustworthy, as well as loyal. I have sadly moved away from Vanheim to live in the School. My goal is to become an Ultimate Dragon Trainer and then go back to Vanaheim!! I wish to see the Sentinels again....someday, after I have achieve my goal.
ABOUT MY DRAGONS
I saved Saharii from a devastating situation. Dragon Hunters had caged him, but Hiccup and I rescued him just in time.
Now, Zeena, on the other talon, has a wonderful life, I am making sure of it. I wish to befriend more dragons. I hatched her from an egg and raised her. With some help from Saharii.
Join me in my quest to save dragons from scum. And as far as dragons are concerned...I wouldn't trade them for anything.....Would You?
Random Note: I'm Dati, btw. I'm in my teens and I'm a weirdo. XD
THINGS I LOVE!
1. K-POP! (I'm training to become an idol)
2.Dragons!--WHO ON LOKI ISLAND doesn't LOVE dragons.
3.Horses--Beautiful animals
4.Razorwhips--my favourite dragons
5.My animals...'cause...well...just 'cause.
6.Reptiles--Who dosn't like scaly creatures?
7.Lord of the Rings--Obviously 'cause Gandolf is AWESOME and Legalos too
8.School of Dragons--Uh...I don't know what to say but I wish I could play it MORE!
​Favorite Books
Wings of Fire Tui.T. Sutherland
Pegasus Kate O'hearn
Narnia C.S.Lewis
Shadow Horse Alison Heart
​A Horse of Her Own Annie Wedekind
Menagerie Tui T. Sutherland
Buddy H. M. Herlong
​ (That's not all....but all my wittle brain could think of)
Funny things
I'm NOT clumsy. It's just that the floor hates me. The tables and chairs are bullies and the Wall Gets In The WAY!!
When someone told me I was in a fantasy, I fell off my Unicorn.
Friend: Did you fall?
Me: No, I attacked the floor.
Friend: Backwards?
Me: I'm freakin' talented!!!!!
The morale of this story. Just believe the cold truth that you're a Klutz. 'Cause I sure am.
If a robber broke into our house to search for money....I would laugh and search with him.
I hate it when people text me and it says "call me". One day, I am going to call someone and say "text me".
I can't dance to save my life, but when I step in dog poo, I can moondance better than Michael Jackson. =)
Dad jokes:
Dad lookes at me....."You know hon, I couldn't find a single shoe shop today". I breathe in a sigh of relief, knowing that he won't make a bad joke. Dad: "They only sold them in pairs". I bang my head on the wall.
Dad dances around in front of the ATM machine. Me: what are you doing? Dad: Just checking my balance. Me: *walks away to the car*
Dad in the morning: You know I stayed up all night wondering where the sun went....then it dawned on me.
Dad: Yesterday I ate a clock..it was very time consuming...especially when I went back for seconds!!
Dad: What's the difference between a piano, a tuna, and a pot of glue? Me: I don't know. Dad: You can tuna piano, but you can't piano a tuna. Me: What about the pot of glue? Dad: I knew that you would get stuck on that! Me: OHHHHHHHHHH
Dad: Did you hear about the guy in KC who was addicted to brake fluid? Me: No..... Dad: Good news! He can stop at any time.
Dad and I were at the store and he picks up the velcro: I wouldn't buy anything with velcro....it's a total rip-off.
Mom asks dad at Thanksgiving: How does the turkey smell? Dad: Through its nose, I guess. Me: I'm going to bed.
Dad after a nice hot shower: You know..... Me: Here it comes. Dad: Singing in the shower while washing your hair is all good 'till you get soap in your mouth.....it then it just becomes a soap opera....
That's All Folks!!
for now.....(evil laugh)
Who's online
There are currently 26 users and 155 guests online.