Quick! I need Whispering Death Names!
Now that i FINALLY got the free Whispering Death from the quest, i never thought that what it's name could be! So do you guys have any good name ideas? (Its going to be a female) It's going to hatch in 3 hours, but i can wait a little longer.
__________________
~Welcome to my empty siggy~
Will be built soon..
Thu, 07/13/2017 - 01:01
#1
I find that giving the
I find that giving the scary/creepy looking dragons very classy or smart names results in a fun aesthetic;
- Vincent
- Benjiman
- Sebastian
- King
- Sire
- Sir ___
you get the idea
__________________
Ever wanted to meet an Australian gal obsessed with reptilians and art, who has abysmal time management, and can't stop eating all the time?
Congratulations, you just achieved that goal.
T.o.C
Introductory of Snootle and Beetroot
The Funnies
Science?
Creatives
Snootle and Beetroot Gallery
More
BE(a)WARE OF THEM;
my smol boys are extremely unattentive and basically children. I wouldn't exactly call them sig protectors, but they try their best.
Bio's further down!
feel free to send me art of these kiddos! Would be much appreciated
(non-visible on Snootle is a row of short white spikes on back that go from shoulders to a little past the hips)
The Funnies
Amidst coffee, minor to moderate sleep deprivation, and some ill-placed encouragement from various friends, many amusing threads have been made.
the greatest joke in existence
Alternate Universe where everything is the same except...
How to give YOUR OC a GREaT and ORigINal NAME
Habits Of A *Proffesional Forum Artist
How to Identify an Seasond SoD player
Science?
I have a strong interest in biology so I sometimes have fun coming up with theories for explaining the wild things dragons do.
Lethality of the Speed Stingers Sting
Deathsong Theory: Brood Parasite
Science-based theory on Night Fury Teeth Retraction
The Creatives
Want to ask for a drawing from me, or see what I've done? Here I've listed all open art pages, pending private requests and even the basic details on payed commissions.
ART REQUESTS
Private requests are currently closed - Open during school holidays
--- I HAVE CLEARED MY WAITING LIST BECAUSE I'D HONESTLY FORGOTTEN WHAT THEY WERE---
If you want to re-ask for art, you can do so at any time
(Don't panic, Larykay, I'm still doing yours)
ART PAGES
Upcoming:
Amphibious Elkwing
Pearl-eye Wolf
Woolly Howl Collection
Beetle King
Thunderthief; Reboot
Stormdancer
Stormcutter Couples
Signature Construction Cards
Dragon Class Chimeras'
Snootle and Beetroot Gallery
Art people have done of my boys for me!
By Silver Night- thankyou so much this is amazing like hol heck i didn't actually think pple would but u did and i have lost all human capacity to function
More info
Snootle
The Puppy
Appearance: A green dragon with a canine-shaped snout, wolf-like ears and two pairs of short, upward curling brown horns below the ear, lining the jaw. A row of tough scales line the top of his snout, which ends in a grey dog-like nose. On his neck and across the top of his chest is a thick fur mane that puffs up whenever he gets angry, frustrated, startled or defensive. His eyes are orange with a round pupil.
Red-orange scales line his belly and go halfway down the tail which is plain, part from the trailing of a row of spines at the top. Along his back is a row of bone-white spikes. His wings are fairly plain, with a large bony hook on the hand.
Personality
All-bark-no-bite type attitude
Acts like he's ready and able to fight anyone at any moment but will fall over if you look at him angrily
Makes up a lot of stories that make him look tough
Kind of emotionally unstable
Older brother to Beetroot- sometimes is mean, but will go through h.ell and back for him
Easily distracted
Loves copper and anything copper coloured
High-class taste in music and fashion
Beetroot
The Duck
Appearance: A dull lavender ampitheare with red and yellow feathered wings, a deep blue tail tip and blank, white round eyes. A large, curled horn adorns his nose, and the mouth is jagged. His body is completely covered in feathers that are incredibly fluffy and soft- he's like a duckling with no legs. The feathers do not flare out until the nape of his neck, and increase in density on the tail.
Personality
Looks and acts super cute and innocent
Is actually prepared to kill a man/dragon if given a reason to
Thankfully does not have the physical capacity to do so
Holds a grudge until death itself dies
Optimistic and playful
Makes many different kinds of noises, few of them explainable by science
Will eat anything, even if it is not meant to be eaten
Dislikes numbers- has been known to attempt to destroy anything with maths on it
MORE
These are the things I like if you just want to chat about something, or want to show me something.
--Key--
Games, Creative, Science, Memes, Animals/Pets, Youtubers, Music
Subnautica | Skyrim | Don't Starve | Game Creation | Writing | Biology | Simple Physics | Simple Astrology | Space News | Simple Chemistry | Art | Surrealist memes | Disturbingly deformed images | Cats | Dogs | Axolotls | Lizards | Snakes | Yogscast Main Channel | Hatfilms | Angory Tom | Sips | Sorenova | Drakon Astron | IGP | Bastille | Caravan Palace
Thu, 07/13/2017 - 02:32
#3
There should be other forum posts on the same topic
__________________
Main Viking Name: DragonWhispererHiccup
Gender: Male
Nationality: Singaporean
Viking Level: 35
Fishing Level: 25
Farming Level: 21
Trophies: 871
Clan: Dragon Eruption
Status: Leader
Position: 1st
UDT Points: 214258
UDT Star: 3 Gold
Friend Code: E1D2Z0
Dragons:
Thunder (Male Shockjaw Adult) Rank 25
Lightning (Male Shockjaw Adult) Rank 20
Shadow (Male Hideous Zippleback Adult) Rank 30
Inferno (Male Hideous Zippleback Titan) Rank 22
Rainstorm (Male Hideous Zippleback Adult) Rank 18
Toothless (Male Night Fury Adult) Rank 30
Sandstorm (Male Sand Wraith Adult) Rank 30
Blizzard (Male Groncicle Adult) Rank 14
Stormsplitter (Male Whispering Death Adult) Rank 14
Dawnbreaker (Male Whispering Death Adult) Rank 13
Groundsplitter (Male Whispering Death Adult) Rank 13
Boulder (Male Gronckle Adult) Rank 20
Stormfly (Female Deadly Nadder Adult) Rank 24
Nadder (Female Deadly Nadder Titan) Rank 27
Hookfang (Male Monstrous Nightmare Adult) Rank 11
Nightmare (Male Monstrous Nightmare Adult) Rank 10
Mudraker (Male Mudraker Adult) Rank 12
Windshear (Male Razorwhip Adult) Rank 13
Stormslash (Male Razorwhip Titan) Rank 25
Perisher (Male Deathsong Adult) Rank 12
Chameleon (Male Singetail Adult) Rank 10
Volcanion (Male Eruptodon Adult) Rank 13
Armourwing (Male Armorwing Adult) Rank 11
Typhoon (Male Typhoomerang Adult) Rank 10
Burst (Male Flame Whipper Adult) Rank 11
Howler (Male Woolly Howl Adult) Rank 20
Changewing (Male Changewing Adult) Rank 10
Windwalker (Male Windwalker Adult) Rank 18
Phantom (Male Silver Phantom Adult) Rank 14
Emerald (Female Scuttleclaw Adult) Rank 10
Thunderstorm (Male Skrill Adult) Rank 10
Fireworm (Female Fireworm Queen Teen) Rank 9
Icestorm (Male Snow Wraith Adult) Rank 10
Snafflefang (Male Snafflefang Teen) Rank 7
Flightmare (Male Flightmare Teen) Rank 6
Stormcutter (Male Stormcutter Teen) Rank 8
Thu, 07/13/2017 - 02:45
#5
I found a few nice names
I found a few nice names.
-Fearless
-Digger
-Earthsplitter
-Rocktwister
-Queen Rocker..?
Now i'll just have to pick one of these!
Thu, 07/13/2017 - 06:05
#6
Silver manipulated my subject -_-
Lets see here.........
Genesis-- M/F
Mama-- (if you get this reference)-- F
Crisis-- M/F
Silence-- M/F
Haunt-- M/F
Plague-- M/F
I couldnt come up with too many gender-specific names.... But there you go.
__________________
I miss you, my sweet boy.... You brought such joy and added so much to my life.
But now I know you are free from pain,
and happy in Heaven.
I love you....
~~~~~~~~~~~~~~~~~~~~~~~~~~~~~~~~~~~~~~~~~~~~~~~~~~~~~~~~~~~~~~~~~~~~~~~~~~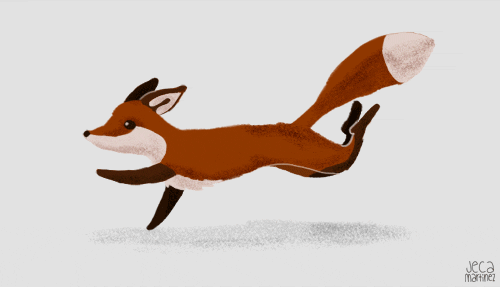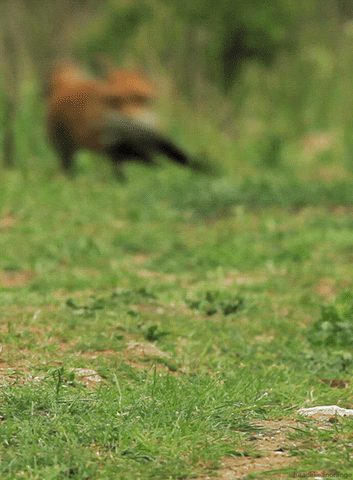 ~Artwork Done for Me by Others/Adoptables~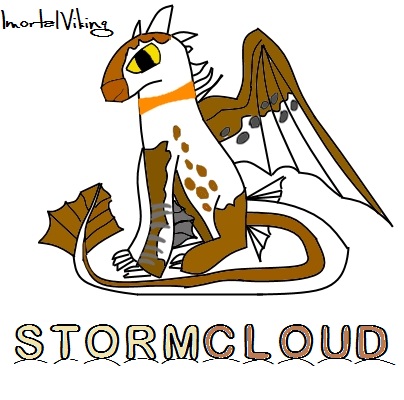 My Night Fury OC StormCloud, and my Storm Fury Foxy by ImmortalViking and Defy Hord respectively.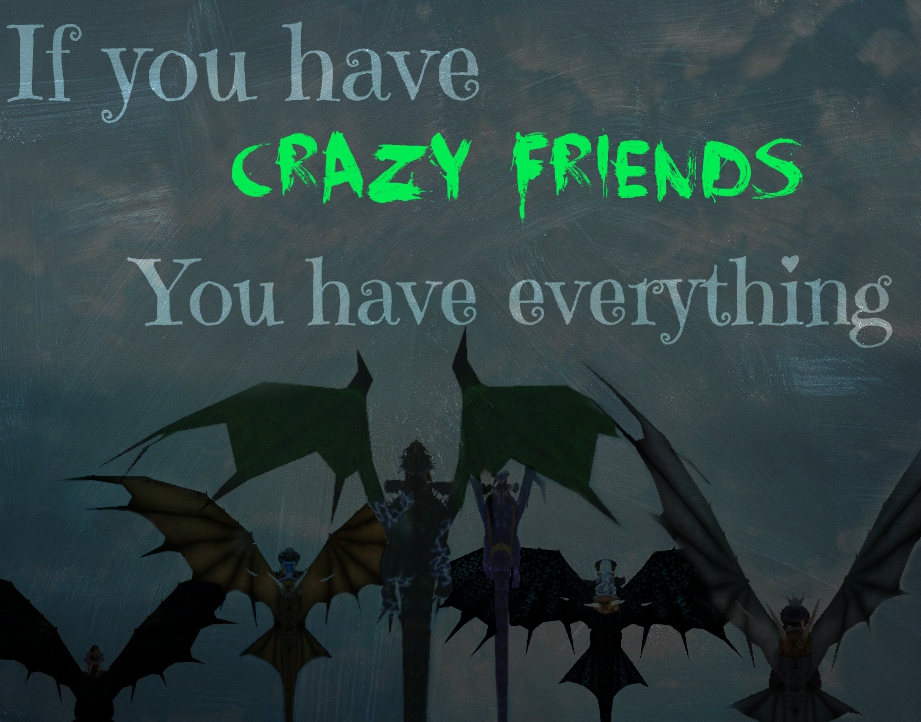 This banner is also made by ImmortalViking! And this awesome Night Fury GIF is from Laykary!
Sonic banners by Hiccup Haddock!
Bekku, my Mewtwo, edited by Nightfuryatom4!
((If I missed someone`s artwork/missed giving credit please PM me and I can fix it! Thanks!))
((Images/GIFs and sprites (excluding custom artwork) found off Google))
Thu, 07/13/2017 - 07:54
#8
Sharp Shot the Titan Whispering Death ate my subject!!
GoundCrasher
Spinner
SwirlingTeeth
WhisperingFlier
ThunderousDigger
UndergroundNight
NightDigger
FrighteningSnake
These are the names I have come up with. although I named mine...
Sharp Shot
__________________
Welcome to my Signature
Beware WhipLash the Cyber FlightMare
Species: Flightmare
Biotech: 60% Robot
Cyber ability: Able to create ice barriers made of enhanced mist used as a shield wall to protect herself or other things to where only heat can penetrate through and paralyze organics that touches the shield.
I am a proud member of the Resistance, Hacker Hunting Forum clan.
And Forest, also a Guardian
By Eliptic Night
Thanks to Mrizky 2121 for the animation and Scarfywings for the pics
The Triple Stryke appreciates the love he's getting, but he does not like to be around those who don't learn to wait for him. (Post this on your signature if you agree)
oww oww oooooouuuu! I am a proud member of the Wulf Pack.
https://dragcave.net/user/ViolettaRosemary
This is the link to get to my Dragon Cave account if you want to help hatch my dragons, (I have a few and they need to be hatched soon)
Thanks a MILLION to Arrowalker for a AW-MAZING Pic of Rosemary!
Thanks to jada for making me these pic's of my Oc, Rosemary.
Rosemary
Rosemary is hiccups sister, she is normally a very outspoken person who does not like strangers. She is shy around few people and loves to talk. she got her dragon when she went to her favorite cave when she saw the egg was hatching she looked over the edge of the cave where she was watching and fell down, the egg hatched and they bonded quickly. Now they soar the skies together with another freind they found injured. Shadow. They found her after escaping the hunters, she come up to them with a hurt leg they took her in and Shadow has been with them ever since.
This is Rosemary's weapon, credit to Mechfighter. Thanks!
Selecta Eye
By, BoomBox74
This is Selecta and Sharp Shot, credit to Arrowwalker, TYSM!
Edit by me, base by animal girl
Name: Selecta Eye
Age: 18
Favorites: Rare dragons, Hunting common ones.
Dragon:Sharp Shot (Titan Whispering Death)
Occupation: Dragon Hunter, on ship and interrogator, not officially though
Backstory:
she is just recently blind and has a hard time getting around, she dislikes people who just assume she can't do things because she is blind. She will try to prove herself which sometimes gets her into trouble. She is not heartless and will free the rare dragons (Behind the other hunters back) She will stand up to the other hunters if one of the dragons or prisoners are being hurt by them. She does not like the riders. Her mother died when she was young, Her father dissapeared at sea, her best friend Nathaniel is still at the base. Her freind and father-figure Ross runs a clothing shop near the middle of the base. She is good with a sword and is good at fighting if she needs to, those methods have been compromised since she has been blind though. She is strong and brave, good-hearted and rooted in her opinion. She loves to take long walks in the forest when on land, when on a ship she loves to talk to the other hunters and prisioners and maybe, if no one wants to talk she will talk to the dragons, she is careful around strangers but will talk to them to find out more, you could say she is an interrogator, but not officially. Once she trusts someone she will give her life for them.
This is Blitz, My Solarflare Skrill, credit to Wutend Bonfire
Name: Blitz
Breed: SolarFlare Skrill
BackStory:
Blitz' Story
"Come on, Opal, let's land for the night" Rosemary whispered to her Black and green Titian RazorWhip, Opal. Opal dived down towards a rocky island, the island was home to a variety of rocks and a small lake, with a few fish that you could see swimming along in the sparkling, clear water. Rosemary looks over the rocky terrain and spots a cave, small but big enough to provide the two shelter for the night.
"Opal, let's go down to the pond first, for dinner, then to that cave" Rosemary whispers to Opal, Opal rumbles in agreement as she alters her course to go to the pond.
With a few strong beats from Opal's large wings you come to a stop at the pond. "Feel free to fish, Opal" Rosemary says as she grabs her fishing pole and begins to fish.
As she fished and Opal frolicked in the water a large dragon, with blue spongy wings and very developed legs walked stealthily up behind her, Rosemary only noticed it after she felt it's warm breath on her neck. She froze immediately out of habit, but gathered up her strength and turned around, "It's a-a SolarFlare Skrill!" She whispers to herself as the beautiful beast looked angrily into her eyes, it was filthy, from head to toe (or claw as the case may be) and angry as a hornet. Rosemary gulped and wracked her memory on facts about this dragon, rare, a ground dweller, hates getting dirty. "Wait that's it! Come on, let's go give you a bath" Rosemary said as she attempted to train the female SolarFlare Skrill, which only ended in the dragon attempting to bite her hand off, "Plan B" Rosemary said as she ran into the water, startling the SolarFlare Skrill, and causing it to chase her. Rosemary saw her chance as the dragon stopped and in that moment of unbalanced distraction Rosemary dunked the dragon and began to scrub it with some sweet-smelling leaves that she had found while going through her pockets for something, the leaves were there, Rosemary had no idea how they had gotten there but, (Thanks to Opal) they were there. The SolarFlare struggled for a moment, but when she realized Rosemary was cleaning her she stopped and happily sat there, enjoying being cleaned.
When Rosemary was finished the dragon nuzzled her. "I will call you Blitz, is that ok?" Rosemary asks, the newly dubbed Blitz nodded in agreement. "Ok then, Blitz, nice to meet you" Rosemary said as she put out her hand to tame Blitz, who complied.
Rosemary finished her fishing and the trio went to the small cave, where they ate their dinner and slept for the night.
Ever since that day Blitz has been a constant companion of Rosemary.
This is Tearsa, my Muddycri, thanks chameishida!
Name: Tearsa
Breed: Muddycri
Backstory: This little one was found alone, scared and sick by Rosemary. She brought her home and cared for him but once he was better he did not want to leave! So now Tearsa lives with Rosemary and her family, helping keep Rosemary company during the long days at the school.
This is My Slackerish Sluggish, thanks to chameishida!
Name: SwiftWings
Breed: Slackerish Sluggish
Backstory: I found this lazy cutie while flying low over Gronkle Island on Opal, we heard the terrified screeching roar of a frightened baby dragon. We decided to investigate and together, me and Opal flew down. What we found supriesed us. There was three Scauldrons surrounding a baby dragon, not just any baby dragon but a Slackerish Sluggish! It's mother was gone.. I had no Idea what had happened, the small one had a scratch that was bleeding right next to it's eye. The poor thing couldn't protect itself so me and Opal fought off the Scauldrons. We brought the baby home and nursed it's wound and SwiftWings has been with me ever since!
Wolf made by Wherewolfgirl
Thanks to ScarfyWings for the Hyeagle Owl, LaughingNight.
Thanks to ScarfyWings for my AWESOME Ratigator, ScurrySnapper
Thanks To scarfy for my Foxret, SlyClimber
Thanks to Scarfywings for my Impatypus, StickLeaper
Thanks to Lulu6161 for this Splashwing named Oceana
Shana's Fox Form, By Dragonist Helen
This is NirSta or Nir, by Dragonist Helen
Name: Oceana
Breed: Splashwing
Backstory: TBD
Thanks to Lulu6161 for this drawing of Desert Beauty
Opal
Thanks a million to Arrowwalker for this EPIC Headshot of Opal!
Credit to ShiroCageFox for this pic of Opal
Opal is a kind dragon with a will of steel. She likes pictures and target practise. She recently just Titaned up, YAY!
Thanks to Lulu6161 for this sketch of Opal
Vesupa adoptable named: OceanSwirl
Credit to Bravelly, Thanks sooooo much Bravelly
Name: OceanSwirl
breed: Vesupa
Backstory: TBD
Thanks to Zikta for this amazing pic of my Razorwip Opal
Thanks to ScarfyWings For a pic of Opal, My RazorWhip
Thanks to Scarfy Wings for a pic of a now-Titan Opal
Smasher
Smasher, Serious as always
Name: Smasher
breed: Rumble horn
Backstory: TBD
Turkey
Really? Turkey, You are seriously taking a nap on picture day? Ehh, oh well.
Name: Turkey
Breed: Gronkle
Backstory: TBD
AmberFreeze
AmberFreeze is looking
at a Giant eel offscreen, it was the only way to get her to let me take her picture.
Breed: Death song
Backstory: TBD
MudPool
Mudpool is staring at my hand, wanting to be pet.
Name: MudPool
Breed: Mudrake
Backstory: TBD
Amora
Amora is happily eyeing my helmet, "AMORA! I already said don't use my helmet as your armour!"
Name: Amora
Breed: ArmorWing
Backstory: TBD
Jem is being cooperative, YAY!
Name: Jem
Breed: Shock jaw
Backstory: TBD
Desert Beauty
Credit to Merricup Night Fury
Thanks to Boombox74 for this pic of Desert Beauty and Rosemary
Desert Beauty is happily staring at the water, just offscreen.
Name: Desert Beauty
Breed: Sand wraith
Backstory: TBD
Flama
Flama is having a "Nightmare-nap" though she is having sweet dreams!
Name: Flama
Breed: Monstrous Nightmare
Backstory: TBD
Streak
Streak is the first dragon I ever had on this game, she is happily posing for her picture.
Name: Streak
breed: Deadly Nadder
Backstory: TBD
Hegby
Hedgby is happy doing anything I want, as long as she takes me there
Fire Starter
Fire Starter is ready for our walk, but, I said picture or no walk, She complied.
Ju Jitsu
Ju Jitsu has been wrestling me so I had to get ALL, yes all, the Riders to help me for this picture.
IceSheild
Me and IceSheild wading near the gyeser, IceSheild loves this spot.
Lava Blast
This gentle giant will do anything you want as long as you are a freind if not... well, she WILL be stubborn.
Tsunami and Monsoon
The twin "Natural Disasters" of my dragons, wherever they are disaster soon happens. today we have to rebuild the school, the blew it up... oops XD
Sharp Shot
Don't let the looks fool you, this is a dangourous rock crushing macheine, She burrowed under the school causing it to collapse, rebuilding time! yay...
Speedy
Speedy is thinking of speeding off into the wilderness, So we snap and she runs.
Toothless
Toothless has had a long day being the Alpha, I facepalm, he fell asleep literally right before the picture, timing am I right?
Tingles
Tingles is playful as usual, looking at the ladybug just offscreen.
Whisper
Whisper is sticking her tounge out at the cameraman, that little trickster!
Me and my bro
Me and Hiccup
Violetta Rosemary
By the people who made Sod. xD
This is me and a few members of the wulf Pack!
If i ever get a Triple Stryke I am going to name it Patience! XD!
Shadow and my Oc, Rosemary, drawn by me
My little sister's Oc, Violet Unknown and her Sand Wraith Shimmer Shores, Drawn by me
My sand wraith, Desert Beauty (As a baby), Drawn by me
My sand Wraith Desert beauty, drawn by me
(Yes I know, It's not great)
Tar the Terrible Terror (Credit to Xbox-ds-gameboy for the base)
Ocean Waters
Ocean Waters is a kind, majestic dragon that loves to give. She will help anyone no matter how small.
This is Shadow, my Night Fury Oc, credit to Mega for the base.
Thanks to WraithSkrill for this edit and the drawing above!
Thanks to NeverEndingSilverstorm
Other Dragon-based games
Dragon Cave
If you would like, you can click my eggs to help them grow!
[url=https://dragcave.net/view/Qg7gB][img]https://dragcave.net/image/Qg7gB.gif[/img][/url]
( This is for one of my dragons on Dragcave, if you want to help it hatch)
Thu, 07/13/2017 - 09:06
#9
I think i'm gonna name her
I think i'm gonna name her EarthTwister. Thank you very much for all your help :)
Who's online
There are currently 60 users and 98 guests online.