Questions about ROB's Berk Brawler Gauntlet ...
Sorry, not sure where else to post about a separate game, as I don't think ROB (Rise of Berk) has its own forum that I know of, but I know some of you play it.
So, ROB recently released a limited event called the Berk Brawlers Gauntlet. The promo image is at the bottom of this post. I kept it oversized so you can make out the details.
So first:
1) The map in the background appears to be the NorthWest corner of the RttE map on the official website. Except that it has some "runic" letters on it! Can anyone translate it? I've been told that its just jibberish, but it would be cool if ROB expands upon the map, wouldn't it?
2) Berk Brawlers ... Some of you may know, I do not like the idea of fighting dragon vs dragon, especially in the HTTYD Franchise, as it is kind of against the whole principle of the show. Also its just lame, IMO, everything has got to be about fighting. So many games have that sort of thing, and I'm not into it. Anyway, after saying that - I am okay with "fighting" if it has a purpose like defending your home or in this case Berk, or fighting to save dragons, or things like that - "noble" causes. So this Berk Brawlers Gauntlet thing sounds like a preliminary event to "test" the player for other things to come like perhaps exploration or fighting against Dragon Hunters or something like that. Am I way off base? Is this the purpose of the Gauntlet? Does anyone know? If this is so, I can certainly (attempt) to make it through the Gauntlet. (The other reason I don't like fighting activities is because I suck at it ...)
3) If #2 is true, how the heck do I get enough tokens to level up a dragon's grade without literally spending tens of thousands of runes?? Cuz I ain't getting anywhere unless I can upgrade some dragons a little more ...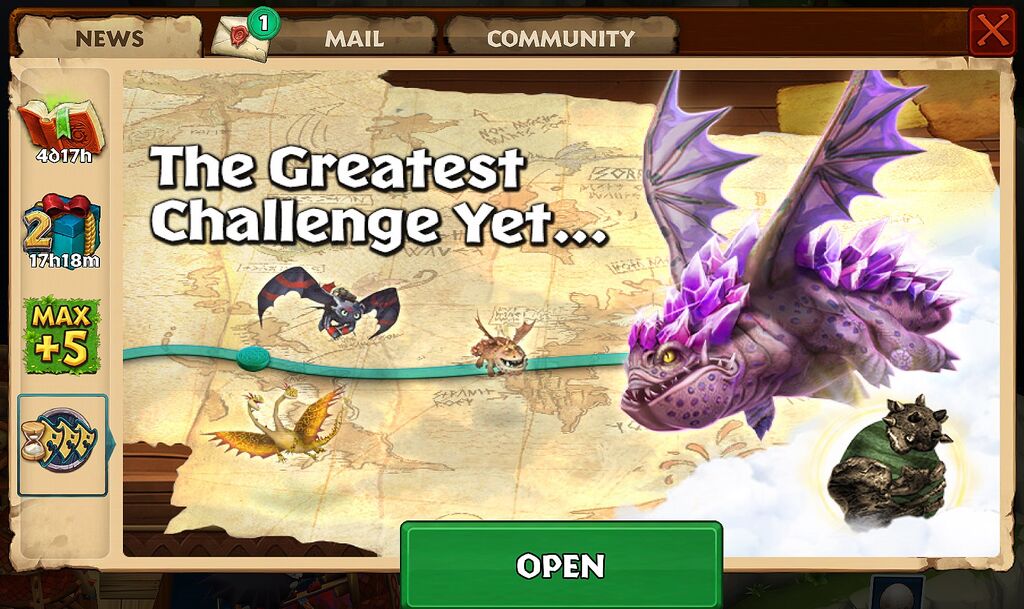 Thank you!
Wed, 07/05/2017 - 17:58
#1
Beep
Hi I might be able to tell you a few questions.
Actually just 3. Sorry I don't know how to translate Runes and I'm guessing that the championship battling thing is to test players strategy and to try to see how much stamina you have and determination.
But you can actually level dragons up high if you have the right dragon team. My team was battling thunderdrum, quaken, and zippleback. And if you can win a lot of the time, you get more decks of cards. And the more card decks you have, the more liking chance you can get dragons up really high. And if you defeat ten dragons a day you can get the champion pack which is where you can get champion dragons at.
Hope this helps!