Quarter Finals Start Now!
As the first week of Clash of the Clans comes to an end, we congratulate all clans who came together and gave it their best. You all raced like warriors and deserve to celebrate as we move forward in the tournament!
Now to the TOP 8 Clans who survived this first week, we welcome you into the next round! During the Quarter Finals, your limits will be tested when going up against other leading clans. We'd also like to remind all Top 8 Clans, that all participating clan members must include their Clan name and Viking names at the
"CoTC Top 8"
thread to prevent any clan hopping. You may choose your Clan Leader to enter all information if you wish to do so and are free to PM us with the information if you do not wish to make it public.
Get Ready, Set, GO! Quarter Finals Start Now!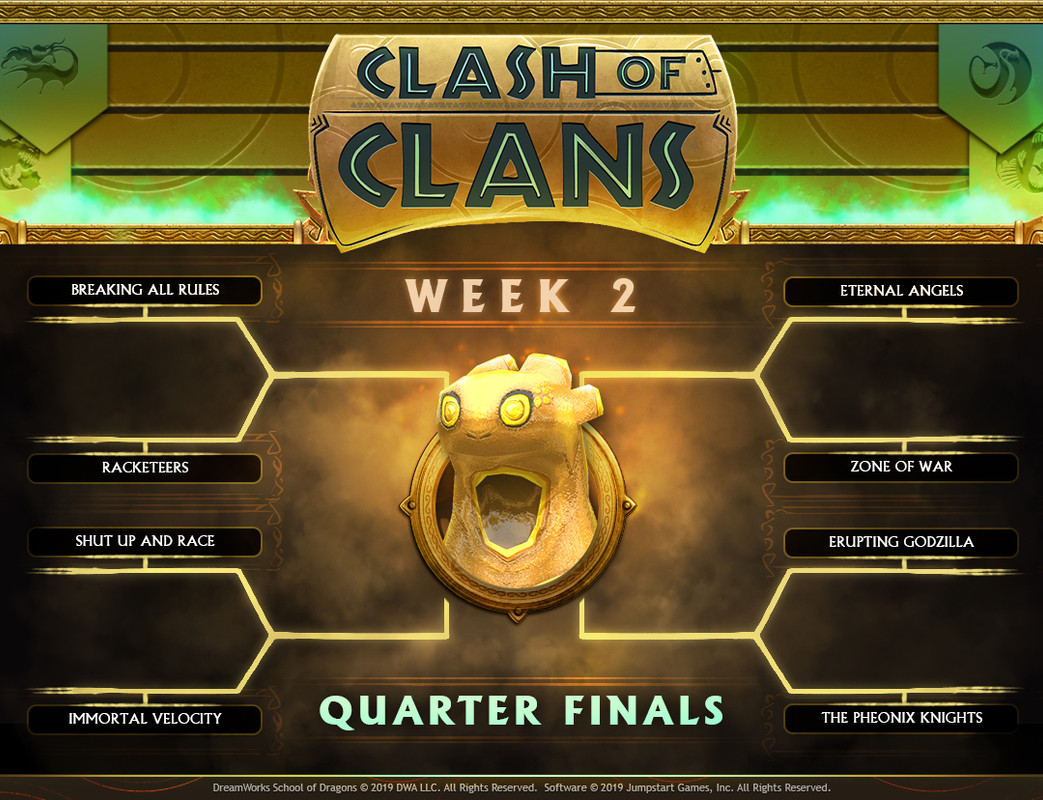 Tournament rules and guidelines can be found on the
announcement post
if you need a refresher. On the other hand, those headed back to campus can go and cheer for their favorite remaining clans. Best of luck to the final 8 as you continue your journey. May glory fall amongst your clan!
smarturl.it/CoCqtrfnls
Mon, 04/08/2019 - 12:55
#2
( ͡° ͜ʖ ͡°) LENNY ADDICT BEWARE ( ͡° ͜ʖ ͡°)
Aw darn, Harbinger Furiez didn't make the cut. Oh well... next year I suppose...
Good luck to all remaining clans! I'm personally rooting for Immortal Velocity! Go xCosmox!
Brynjolf, could you give t=trophy scores of the runner-up clans if that's allowed?