Prayers to California
Astridstormflyo
Offline
Supreme Viking Champion
I just saw on the news about the horrific shooting in Cali. I know lots of players who live there.
My prayers and condolences to anyone who maybe effected by this. My heart goes out to you.
This world is tough today on the younger generation, it saddens me to see the things I see. That's why I say let's stop the petty drama and try to come together as players who have a common interest httyd and dragons.
I light candle tonight for the ones effected by this terrible tragedy
__________________
Officially Retired February 2020
Leaving with love and warmth in my heart
Thanks for the memories
Thu, 11/08/2018 - 16:42
#3
Let's stand united!
I hate how this has become a norm nowadays. This is not a proper way of expressing one's displeasure.
I want this next generation to stand as one. To look past our deferances. That doesn't mean we don't have problems, but that we need to face them and deal with them properly. We need to learn how to debate peacefully and learn to see something from more than one point of view.
I'm actually currently listening to "B.leed The Same", and it has good verses. 'We're more beautiful when we come together', 'If we're gonna fight, let's fight for each other', and 'We were made to carry one another, we were made for more'.
I'm going to end this the same way the song ends; with a prayer.
"...So, Father God, I pray
That our families would come together right now
and seek Your face.
You will forgive us our sins
and You will heal our incredible land.
In the name of the only savior, Jesus Christ,
Amen."
__________________
A NEW STORY HAS JUST BEEN RELEASED!
To check it out, click HERE or look in the story section of my Signature.
LACK LUNASON
(I figure you've probably already figured that out, but I thought I'd play it safe.)
Hi, I'm Lack Lunason. I'm called that because I lack many things, and I'm a lunatic. I just put son on the end to make it sound more like a viking name. I'm also a Christ follower.
Here are just a few things that I am:
A procrastinator.
Nice (mostly).
Kind (don't listen to those that say otherwise).
Adventurous.
Lazy.
A dreamer.
And I'm slightly crazy.
I've been around SoD for a long time. I think I was one of the first thousand to leave Berk and sail to the school. I'm happily part of the bold clan known as POTATO BROTHERS. I have over four-thousand trouphies, although, I don't like racing much. On the other hand, I'm a master farmer.
On the ranking on the forum, I've completed/on the following: Jarl, Forager, Wilderness Explore, Viking Warrior, Dragon Trainer, Drott, Dragon Master, Chief, Berk's Power Player, and......
SUPREME VIKING CHAMPION
(Respect my Authority!)
(Sorta) Current Trophy Count:
4725
Now onto some random stuff. This part will grow over time.
WARNING: THE REST OF THIS THREAD IS GUARDED BY....
BAT-MAN THE VAST (Also known as Bat-Stoick)
(By The Dragoness)
Fan-Fiction And Short Stories:
Shrieks From The Shadows Series:
Once Bitten, Twice Shy
Chapter 1 Chapter 2 Chapter 3 Chapter 4 Chapter 5
The Terrifier
Chapter 1 Chapter 2 Chapter 3 Chapter 4 Chapter 5
Things I am a Fan of
How To Train Your Dragon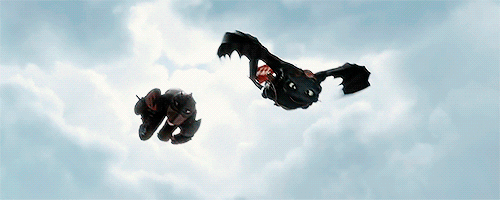 GODZILLA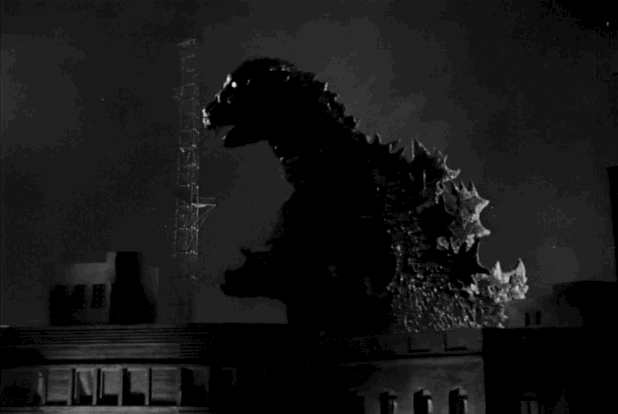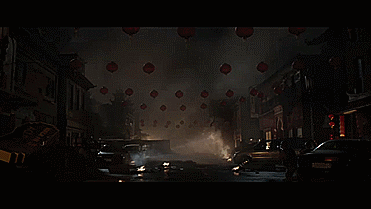 TEEN TITANS
Lego Elves
Quotes I love
"Once I set the sea alight with a single fiery breath....
Once I was so mighty that I thought my name was death....
Sing out loud until you're eaten, song of melancholy bliss....
For the mighty and the middling all shall come to THIS...."
The Green Death, How To Train Your Dragon: book 1. Cressida Cowell.
"WE WILL FIGHT THEM ON THE BEACHES! WE WILL FIGHT THEM IN THE BRACKEN! WE WILL FIGHT THEM IN THOSE BOGGY MARSHY BITS THAT ARE SO DIFFICULT TO WALK THROUGH WITHOUT LOSING YOUR SHOES! WE WILL NEVER SURRENDER!"
Stoick The Vast. How To Train Your Dragon: Book 5. Creessida Cowell.
"I sailed so far to be a King, but the time was never right.....
I lost my way on a stormy past, got wrecked in starless night....
But let my heart be wrecked by hurricanes and my ship by stormy weather....
I know I am a Hero...and a Hero is....FOREVER!
In another time, another place, I could have been a King....
But in my castle's ruined towers the lonely seabirds sing.....
I burned up my Tomorrows, I cannot go back ever....
But I am still a Hero....and a Hero is.......FOREVER!
Up with your sword and strike at the gale......
Ride the rough seas for those waves are your home......
Winters may freeze but our hearts do not fail.....
Heroes.......Hearts......FOREVER!
You are never alone if the sea is your friend......
Riding the waves of impossible quests.....
If it doesn't end well, then it isn't the end.....
A Hero.....Fights.....FOREVER!
The hero cares not for a wild winter's storm.....
For it carries him swift on the back of the wave.....
All may be lost and our hearts may be worn.....
BUT A HERO.....FIGHTS.....FOREVER!"
Grimbeard the Ghastly's Last Song. How To Train Your Dragon: Book 11 and 12. Cressida Cowell.
"That's how we're going to win. Not by fighting what we hate, but by saving what we love."
Rose. Star Wars: The Last Jedi.
That's about it. I give full credit for.....well, everything, to GOD. Have a good day. And, in the words of a Vulcan, "Live long and prosper."
Bye for now!
FURTHER CONTENT IS UNDER CONSTRUCTION .
.
.
.
.
.
.
.
.
.
.
.
.
.
.
.
.
.
.
.
.
.
.
.
.
.
Wait, you're still here?
Who's online
There are currently 6 users and 68 guests online.