Post any picture or gif from the HTTYD Franchise that stays in your memory forever (in honor of Dean Deblois)
Any favorite moments from How To Train Your Dragon can be posted here! :)
__________________
She shall be the Chosen Child of Thor, given the power of Storms, and lead all Lightning Dragons into a battle that shall decide the fate of the Archipelago: Destruction or Freedom.
My Viking, Firesome, is the legendary child of lightning and thunder, which is the Great God Thor's main element hence her steed being the mighty Skrill itself. She is destined in a prophecy to one day be the queen of Skrill, leading them into battle against Drago Bludvist and his Dragon Army to unleash her full power of Lightning. And with her Skrill, Azyru by her side, almost nothing can take them down!
Strike Class Forever!
We will remember you, Princess Twilight Sparkle and Toothless!
Princess Twilight Sparkle and Mane 6
Oct. 10 2010 - Oct. 12 2019
Toothless and Hiccup
March 26, 2010 - Feb 22, 2019
Ponies and Dragons forever!
Youtube Channel:
My Hogwarts House: Ravenclaw! (And Gryffindor!)
Or yet in Wise old Ravenclaw, if you a ready mind.
Where those are wit and learning
Will always find their kind.
Sorting Hat (Harry Potter and the Sorcerer's Stone)
My Patronus: A Black Stallion
Here's some info about my Viking character: Firesome and my beloved Skrill soulmate, Azyru!
Name: Firesome
Gender: Female
Eye Color: Hazel
Hair Color: Light Brown
Title: The Phantom Skrill Rider
Name: Azyru
Species: Skrill
Gender: Female
Color: Gray with Purple Highlights
Titan Wing Color: Black, white spines, and turquoise blue highlights
Eye Color: Violet
Viking Companion/Sister: Firesome
Bio:
Azyru acts like a sister to Firesome. Always loving her and protecting her, but she also enjoys a bit of adventure every now and then. She was rescued by Firesome from Dragon Hunters who had planned on selling her to their dreaded leader, Viggo. Ryker had blinded her in one eye with his dagger, and she vows for revenge one day. She loves Firesome like a sister and will never leave her side.
YouTube Channel:
https://www.youtube.com/channel/UCZw7QKBNwYTmytnEzfwLGIg
Bio:
Firesome arrived mysteriously on Berk on the back of the second most feared Dragon: the Skrill after hearing of the peace between men and dragon. Upon meeting Hiccup, he was so in awe at the bonding between Firesome and her soulmate dragon friend, a female Skrill called Azyru that he invited Firesome to train dragons for him while he is on guard for Dragon Hunters to take their leaders, Viggo and Ryker down and reclaim the Dragon Eye once and for all. Firesome has trained many dragons, common, rare, and new. 68 in all!
My Beloved Dragon Family:
1. Azyru - (Female Titan Skrill)
2. Spinetail - (Male Deadly Nadder)
3. Toothless - (Male Night Fury/Member)
4. Thunderwing - (Male Thunderdrum)
5. Grindheart - (Male Whispering Death)
6. Sweetie - (Female Gronkle)
7. Glowmist - (Male Flightmare)
8. Scorcher - (Male Typhoomerang)
9. Merida/Anna - (Female Smothering Smokebreath)
10. Tadashi and Hiro - (Male Hideous Zippleback)
11. Skipper - (Male Stormcutter)
12. Smaug - (Male Titan Monstrous Nightmare)
13. Geode - (Male Snafflefang)
14. Aurora - (Female Fireworm Queen)
15. Flynn/Rider - (Male Scauldron)
16. Sunset Shimmer - (Female Changewing)
17. Crusoe/Angus - (Male Raincutter)
18. Nyra - (Female Screaming Death)
19. Ragestorm - (Male Woolly Howl)
20. Stoick - (Male Rumblehorn)
21. Soren - (Male Sand Wraith)
22. Elsa - (Female Groncicle)
23. Milo/Rudy - (Male Speed Stinger)
24. Luna - (Female Moldruffle)
25. Shelly/Ellie - (Female Boneknapper)
26. Typhoonblast - (Male Sliquifire)
27. Snowdevil - (Male Snow Wraith)
28. Windswipe - (Female Razorwhip)
29. Apollo - (Male Deathsong)
30. Hydra - (Male Snaptrapper)
31. Discord - (Male Devilish Dervish)
32. Kendra - (Female Chatastrophic Quaken)
33. Shira - (Female Armor Wing)
34. Kion - (Male Prickleboggle)
35. Sharpwind - (Male Timberjack)
36. Arlo - (Male Night Terror)
37. Sylvia/Galadriel - (Female Slithersong)
38. Stormfin - (Male Shockjaw)
39. Pigwidgeon - (Male Hotburple)
40. Yoshi - (Male Grapple Grounder)
41. Godzilla - (Male Thunderpede)
42. Higgins - (Male Scuttleclaw)
43. Iceflame/Borealis - (Male Shivertooth)
44. Sonata - (Female Tide Glider)
45. Voltage - (Male Skrill/Azyru's firstborn son)
46. Firespirit - (Male Singetail)
47. Lavastone - (Male Eruptudon)
48. Shattermaster - (Male Gronkle/Dagur's lost dragon)
49. Coral - (Female Sweet Death)
50. Shadowbolt - (Female Skrill/Azyru's daughter)
51. Willowbreeze/Flicka - (Female Windwalker)
52. Stryka - (Female Night Fury/Sand Wraith cross-species)
53. Sulley - (Male Shovelhelm)
54. Blazer - (Male Monstrous Nightmare)
55. Adagio - (Female Deathsong)
56. Aria - (Female Slithersong)
57. Scourge - (Male Terrible Terror)
58. Silverstrike - (Male Silver Phantom)
59. Buffie - (Male Buffaloard)
60. Icebane - (Male Skrill/Azyru's third-born son)
61. Padmè - (Female Flame Whipper)
62. Yakone - (Male Mudraker)
63. Wynter - (Female Triple Stryke)
64. Dreadfall - (Male Titan Flightmare)
65. Thor - (Male Elder Sentinel)
66. Neytiri - (Female Sentinel)
67. Sharpclaw - (Male Grim Gnasher)
68. Gantu - (Male Dramillion)
69. Inferno - (Male Fire Terror)
70. Silverstream - (Female Light Fury/Member)
71. Tigerclaw - (Male Deathgripper)
72. Bunga - (Male Hobgobbler)
Sat, 06/15/2019 - 14:39
#2
Ooh okay
My absolute favorite part was this scene: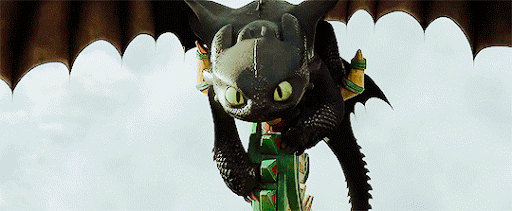 __________________
*siggy (always) under construction*
*disclaimer*
Author is prone to excessive fangirling and fits of giddiness. You have been warned.
HIIIIII!!!!!!!!
Oops, sorry, let me try again.
Hi!!! (Oh, much better)
I'm the Dragoness (or Ness, if you prefer. I'm not picky).
First thing you should know about me: I am forever and always a
PROUD MEMBER OF THE CHURCH OF JESUS CHRIST OF LATTER-DAY SAINTS
(also known as Mormons, but we prefer the title above. Long, isn't it? ;)
Second thing you should know about me:

I AM AN AVID NIGHT FURY LOVER. ANY FALSE OR PRETENDED SUBSITUTES FOR MY PRECIOUS DRAGON WILL BE DESTROYED ON SIGHT. #sorrynotsorry
Also, thanks to Dragonriders Fury for indulging my Night Fury obsession with an incredible banner! It's awesome!
Hmmm what else...I love music, drawing, and writing...if you can't find me I'm probably messing around with Shadow or in detention with Keefe...yup, that's about it.
Now, on to business!!
Table of Contents
For your convenience
i. everything you need to know about me
ii. Le Fanfictions
1. My Vikings
2. Fandoms
3. Art done FOR me
4. Art done BY me
___Fanfictions by Yours Truly___
Backstory of my character, THE DRAGONESS:
http://forum.schoolofdragons.com/content/dragoness-backstory-fanfiction
MY take on GRIMMEL'S backstory:
http://forum.schoolofdragons.com/content/distortion
I apologize deeply to all who read this I sincerely hope you don't cry when I reach the end
My Vikings
This is first because it is boring and I want to get it over with.
Primary Viking: Heather Autumnsword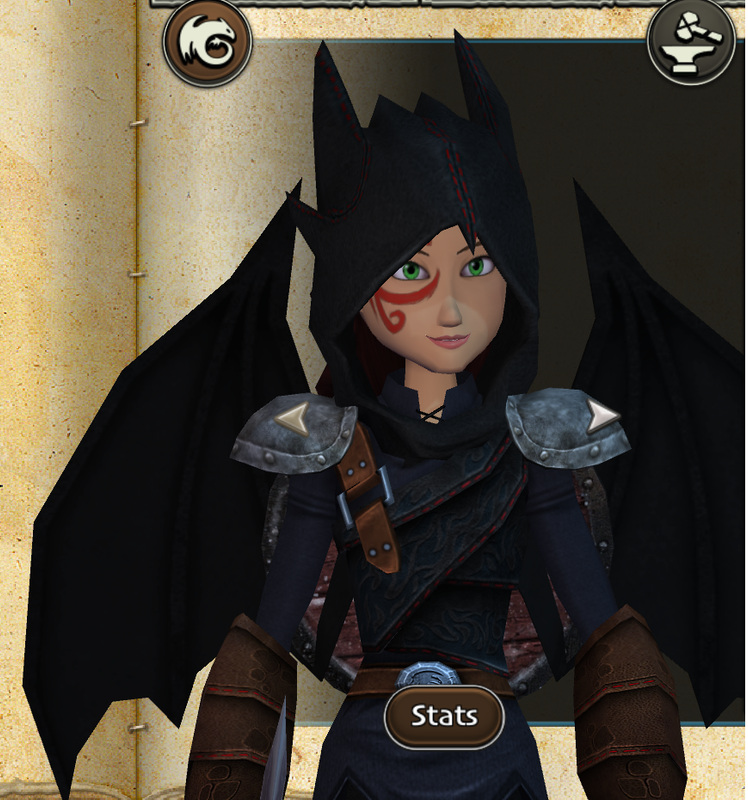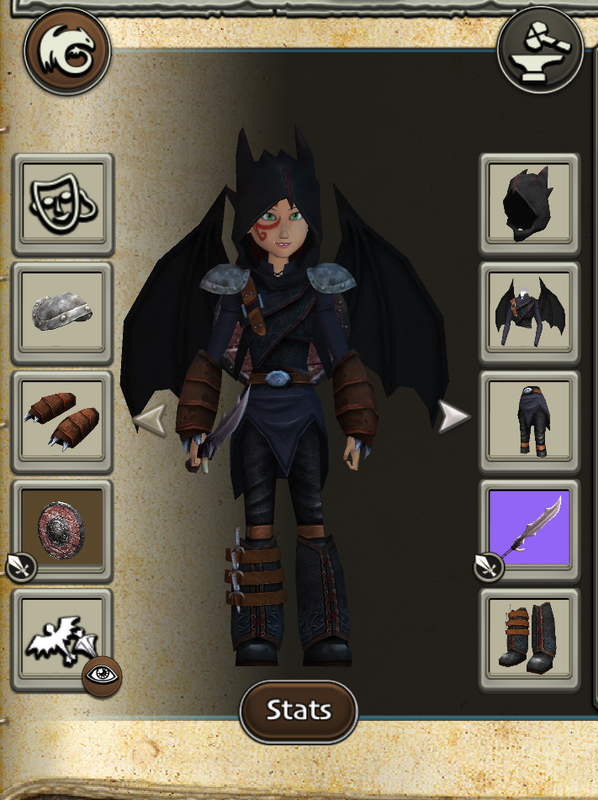 Personality: Feisty, determined, loyal, and sweet. Her favorite pastime is playing Dragon Tactics.
Stats
Clan: the Wildborn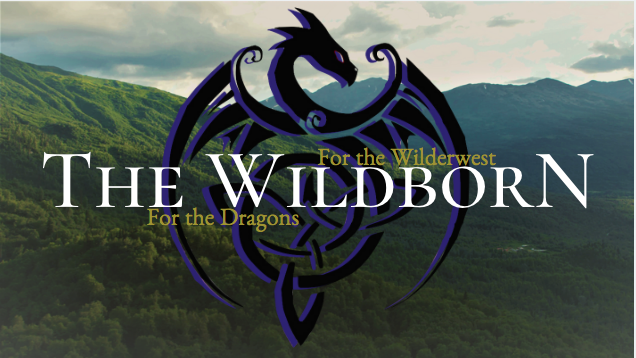 (I LOVE this banner. Thanks, EmeraldHuntress!)

(This one was made by The Bohemian Critic--thank you so much, it's beautiful!)
Clan Position: Leader
Trophies: 1250+
Stars: 1 gold star
Primary dragon: Midnight (Sand Wraith, but I pretend she's a Night Fury)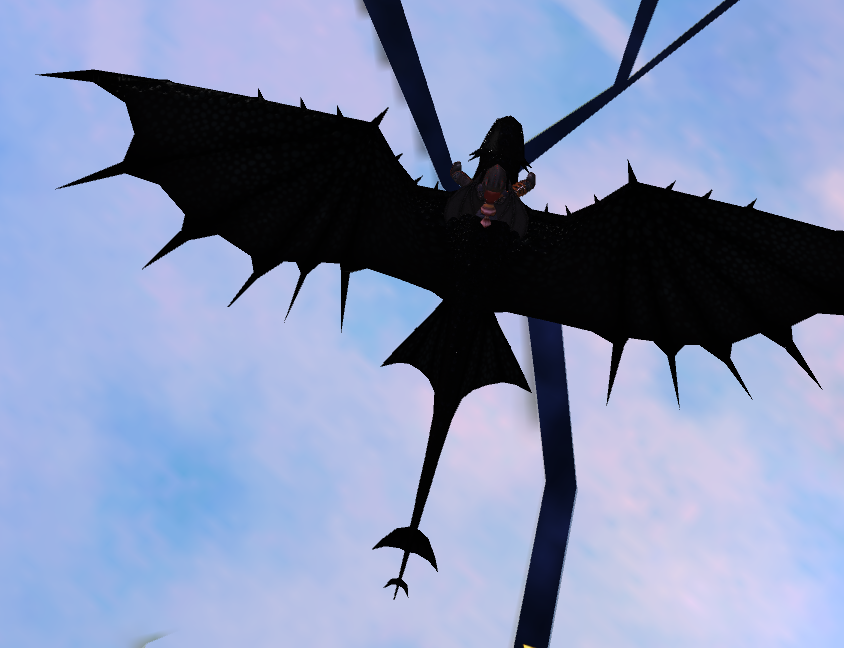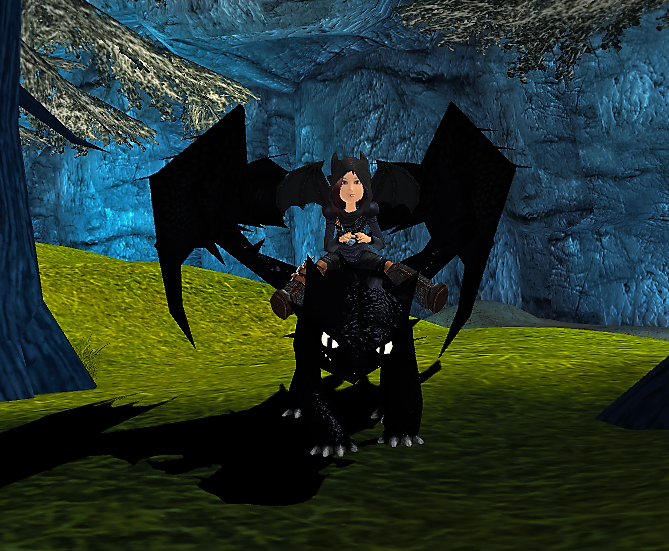 She has a good five or six stables full of dragons, but I'm not gonna list them all here. Maybe I'll get some pictures later? *shrugs*
Secondary Viking: Sapphire Wraith
(Picture pending)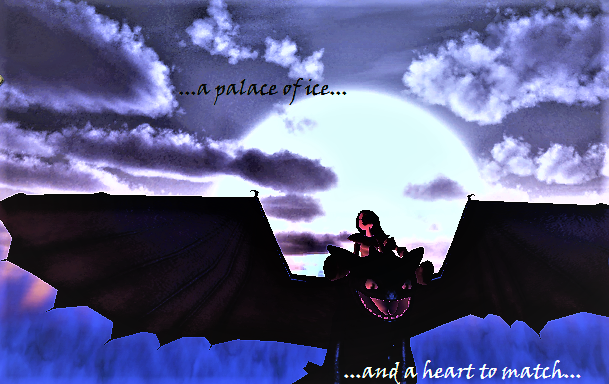 Personality: Shy, stubborn, insecure, Sometimes rude, but doesn't really mean it.
Stats
Clan: the Wildborn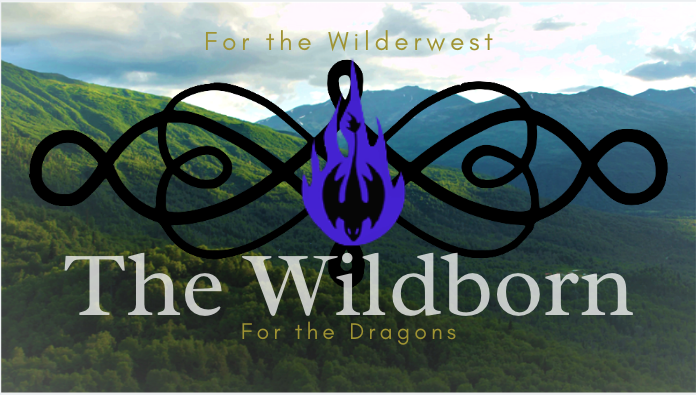 (I couldn't resist, I loved them both!)
Clan Position: Elder
Trophy count: 230+
Stars: 1 1/2 silver stars
Primary Dragon:
Blizzard (Sand Wraith)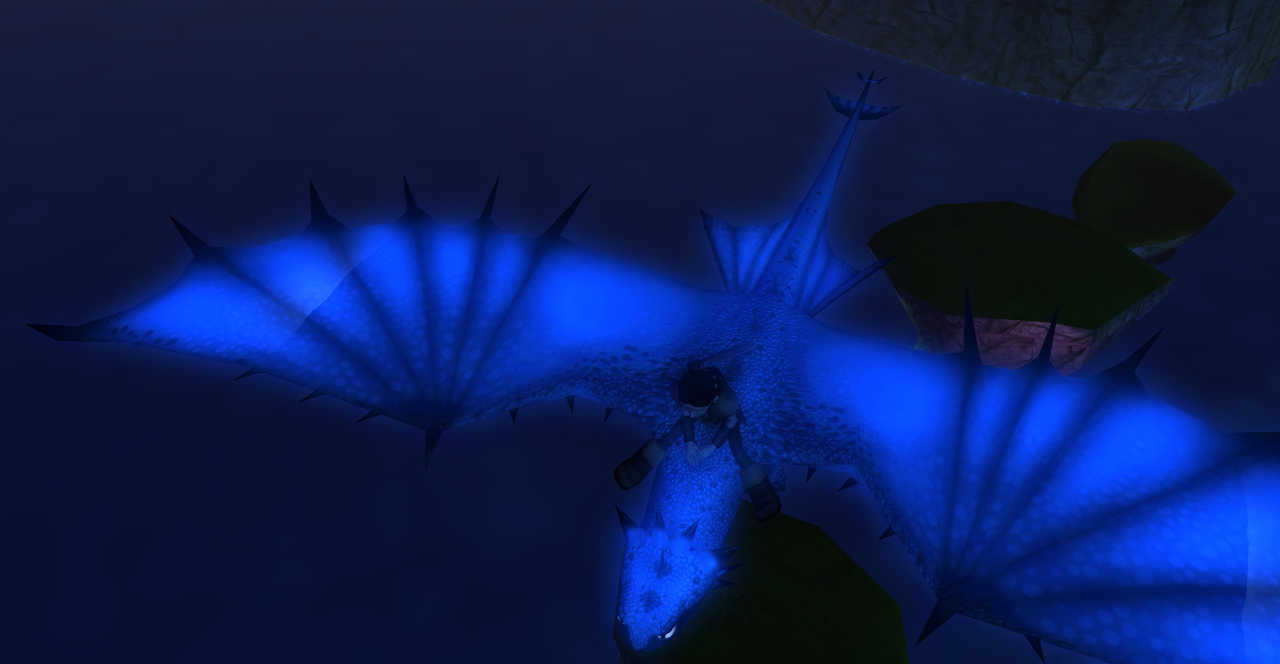 (She had a little too much algae to eat)
FANDOMS
Ordered by preference, of course
(used to be top ten, but I have too many things that I love!)
HTTYD books/movies
(obviously, but I HAD to put that in there, it really is my favorite)
The books were SO GOOD. No swearing, no (extreme) violence (does getting eaten by a lava dragon that dives into a volcano count? Or Grimbeard the Ghastly killing his own son?) Okay, scratch the violence, but it really is pretty awesome. The characters are SO well put together, each with his or her own little quirks that make them unique, and they're all (mostly) lovable in their own way (Alvin and Exellinor are irredeemable). The little lessons Cressida Cowell teach by inserting them into the plot are truly inspired. Can't wait for her to write more!!! (Also, I love the quirky way she capitalizes random words to make them a little bit more important. It's just funny to me.)
I'll leave off mentioning all the characters of the movies, because you guys know them all aready! But you may not know the Heroes who came first...
First (of course), Hiccup Horrendous Haddock III.
Rather a longish name for a smallish Viking. Hiccup is a member of the Hairy Hooligan tribe. He has bright red hair and about a million freckles. the series starts when he's ten-and-a-half, and progresses until he is fifteen and King of the Wilderwest. His best (and, for a few books, ONLY friend) is Fishlegs.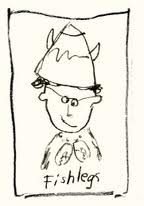 Fishlegs is scrawny, allergic to reptiles, pretty much scared of everything, and the only sane one of the group (well, the only sane one when Hiccup is making a Plan). But he's fiercely loyal to Hiccup, and a good deal stronger and braver than he thinks.
Next is Camicazi, who's a little too brave and fierce.
She's a Bog-Burglar, a member of an all-girls tribe of people who, well, burgle things. She is a very accomplished thief and a master escape artist.
Narnia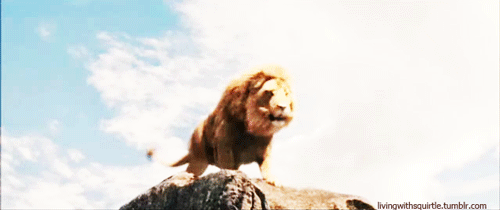 Second in the fandom world is--you guessed it--Narnia. I have loved this world since before even HTTYD, I think. Though I'm not quite ready to meet Alsan, I would love to slip through the wardrobe for a few days--or years.
Keeper of the Lost Cities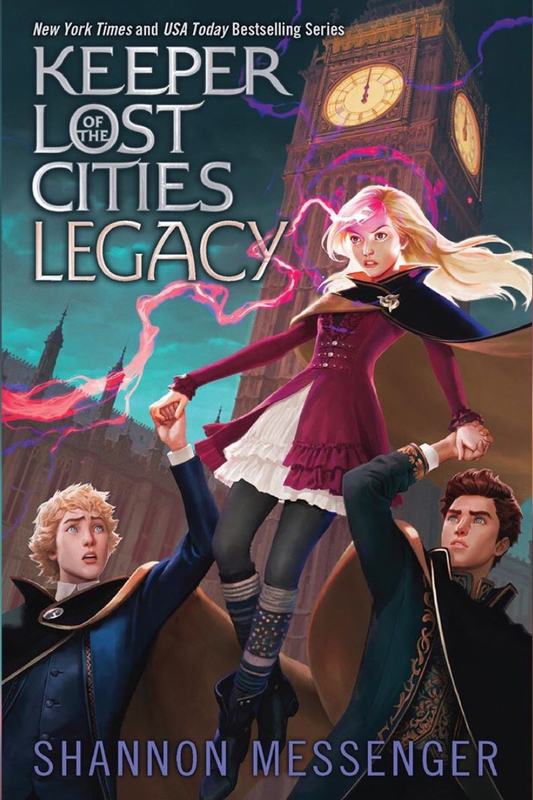 "Team Foster-Keefe will always be cooler."--Keefe
....
Yup, couldn't have said it better myself. Team Foster-Keefe all the way! Though could Legacy pleasepleasePLEASE be about the actually storyline and not JUST Fitzphie and matchmaking and stuff that doesn't matter to the rest of the elven world?
The Magic Thief/The Lost Books/Sarah Prineas in general
The Magic Thief: MY PRECIOUS LITTLE CHARACTERS I WILL PROTECT YOOOOUUUUU!!!
I LOVE this series, it ended far too quickly for me (maybe cause I read it all in one day, hmmmmm). Connwaer and the magic and all of it are just so HILARIOUS and EXHILIRATING and FRUSTRATING to read about and STOP BLOWING THINGS UP, CONNWAER!!!
The Lost Books: MORE! MORE! I NEED MORE! (Seriously, when does the next book come out?)
Anyway, it's about Alex, a librarian, and Kenneret, a queen, and her brother Charlie. Oh, and the books are alive (that's enough to make any bookworm hyperventilate with happiness, isn't it? ;D )
Dragonfell: YESYESYES THIS IS WHAT IT IS TO BE A DRAGON!!....ahem.
Attention to all the dragon-touched: This is a must-read. Go. Read it.
Wizards of Once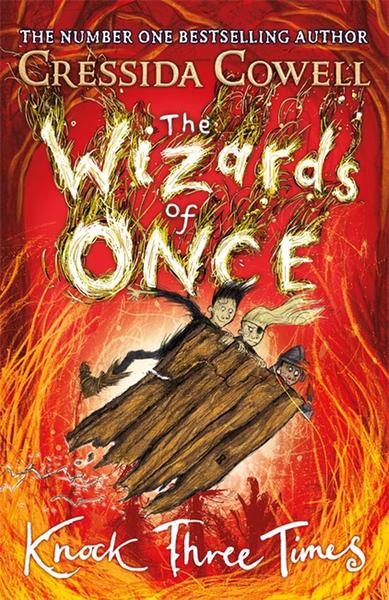 Come out, come out WHENEVERYOUCAAAANNNNN...
Dwight in Shining Armor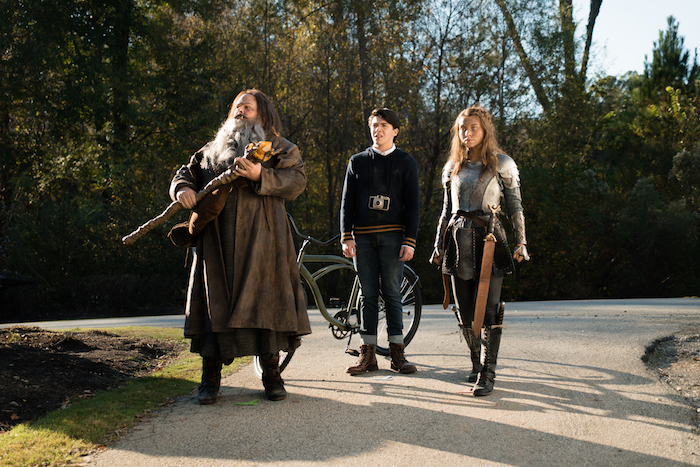 I get a kick out of this every time I hear Dwight's shriek in the intro. BYUTv is the best!...at making things funny, clean, and SUPER awkward. But it's still great.
Brotherband Chronicles/Ranger's Apprentice
HOORAY HOORAY THEY COMBINED HOORAY HOORAY I COULD SIIIIIIIING!!!
Story Thieves
My favorites are actually Kiel and Owen. No girls this time around, which is really unusual for me. But these two are special. Hope they have all the adventures they can imagine...and maybe a few safer ones.
The Ever Afters (EAS)
This series is pretty good. Aurora--excuse me, RORY Landon is so gutsy and flawed and lovable and I love her.
Half Upon a Time
Not James Riley's finest works but still pretty good.
Brave (Merida)

Just gotta say, I LOVE this girl. Best Disney princess ever.
Pete's Dragon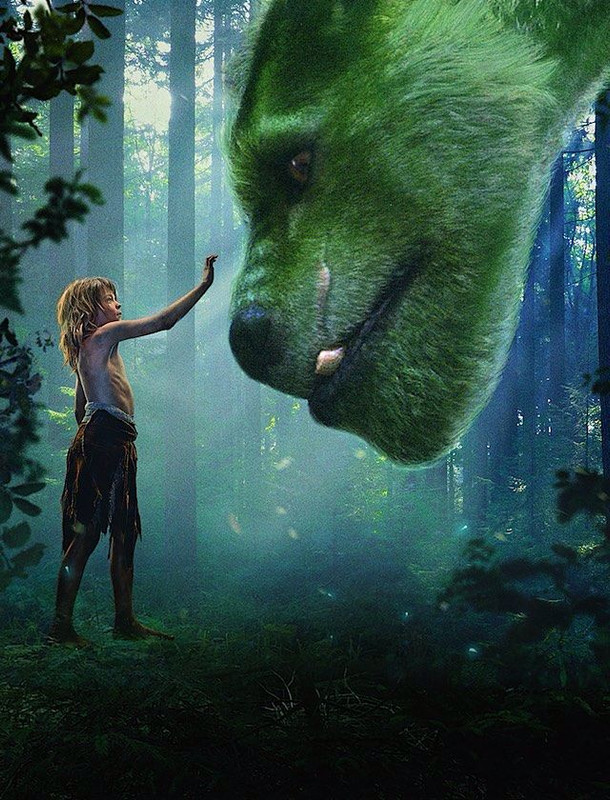 Best song ever: https://www.bing.com/videos/search?q=pete%27s+dragon+something+wild&&view=detail&mid=3F7B250068B67F1BAA083F7B250068B67F1BAA08&&FORM=VRDGAR
The Map to Everywhere
One word: Unrealities.
Three more words: Future Dragoness fanfiction.
If you reached the end of this fandom section, and you haven't read some of the books, you might have noticed some spoilers. I am an avid lover of spoilers and all insider knowledge, so....sorry for ruining it, I guess? But at the same time....NOT! XD please don't hurt me...
ART DONE FOR ME
Look! See how pretty!
Okay, just a heads up, I am still collecting art from previous requests, so if you did something for me and it isn't up yet, I promise I haven't forgotten; I love all the art that is done for me!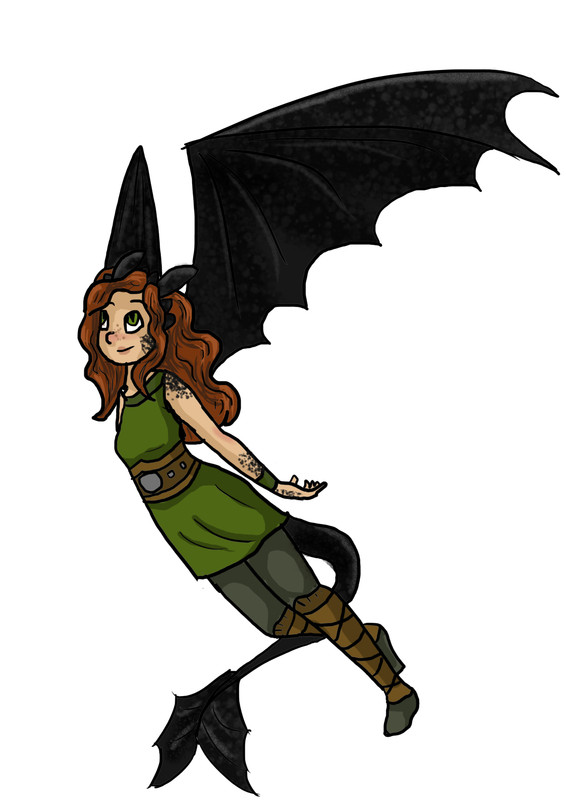 This was done by the incredibly talented Katarile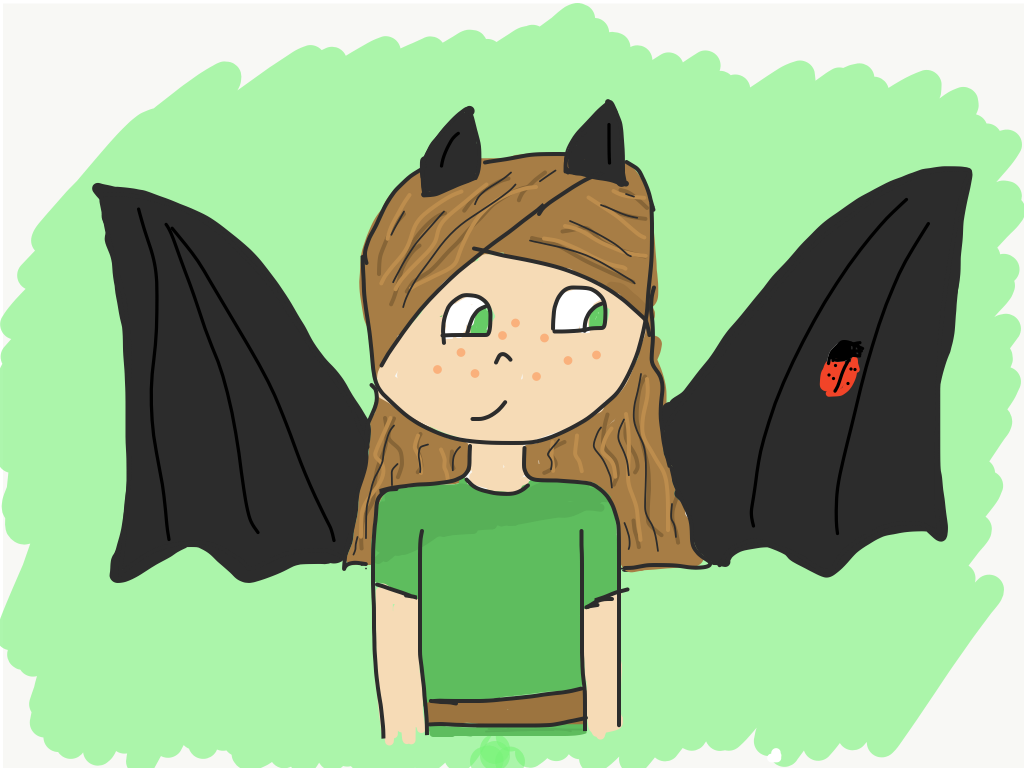 This adorable picture was made for me by Hestia82
THIS is my perfect Night Fury, Shadow, drawn by LissaFish.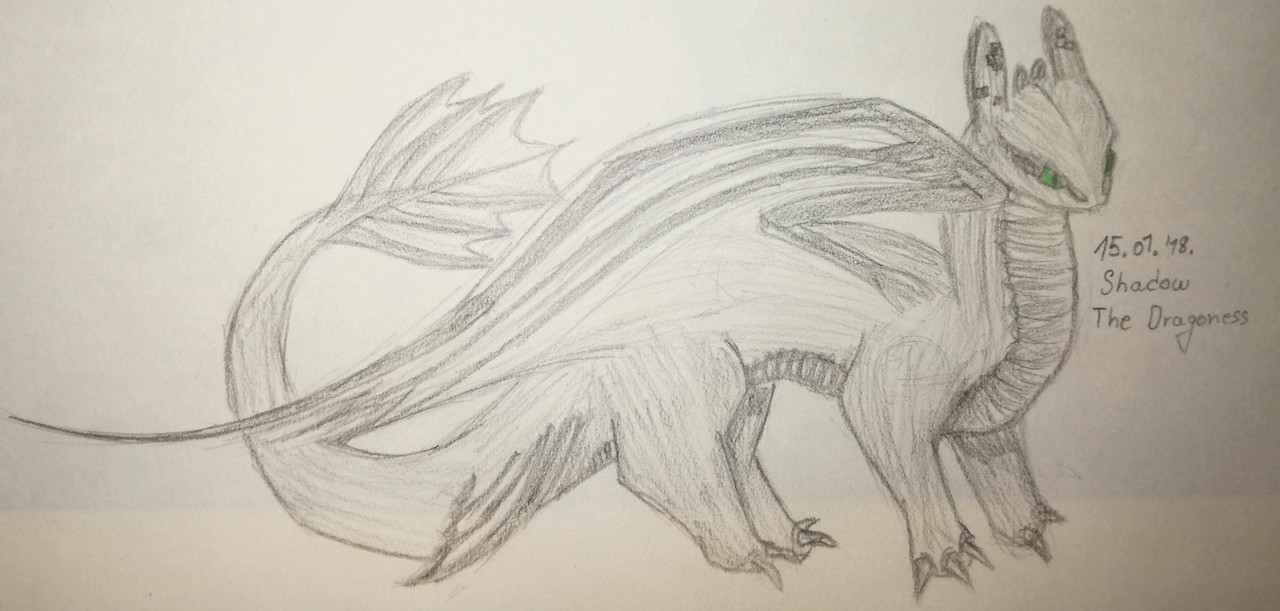 Shadow (again) by MajaPercuilum.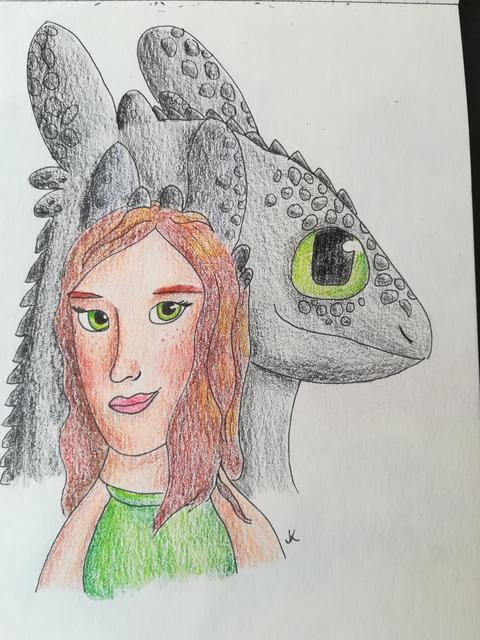 Shadow and The Dragoness together (by The Blobfish Queen).
(Adoptables)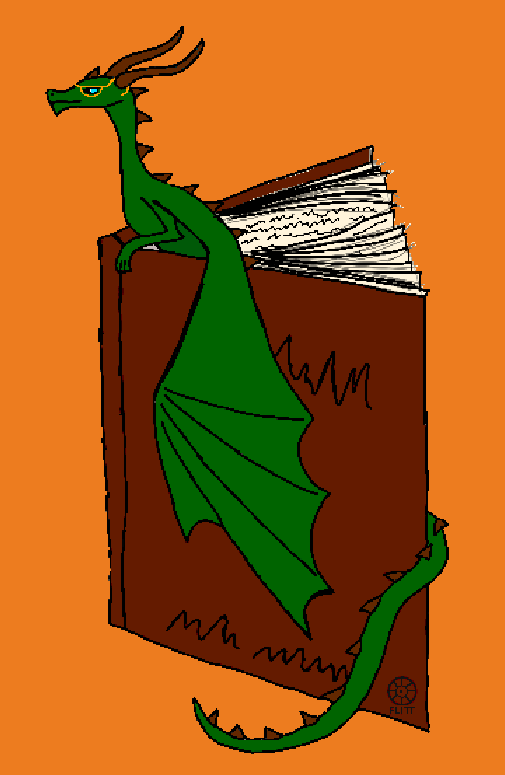 This is my beautiful Bookwyrm, Aldwyn (drawn by Flitt-thank you!)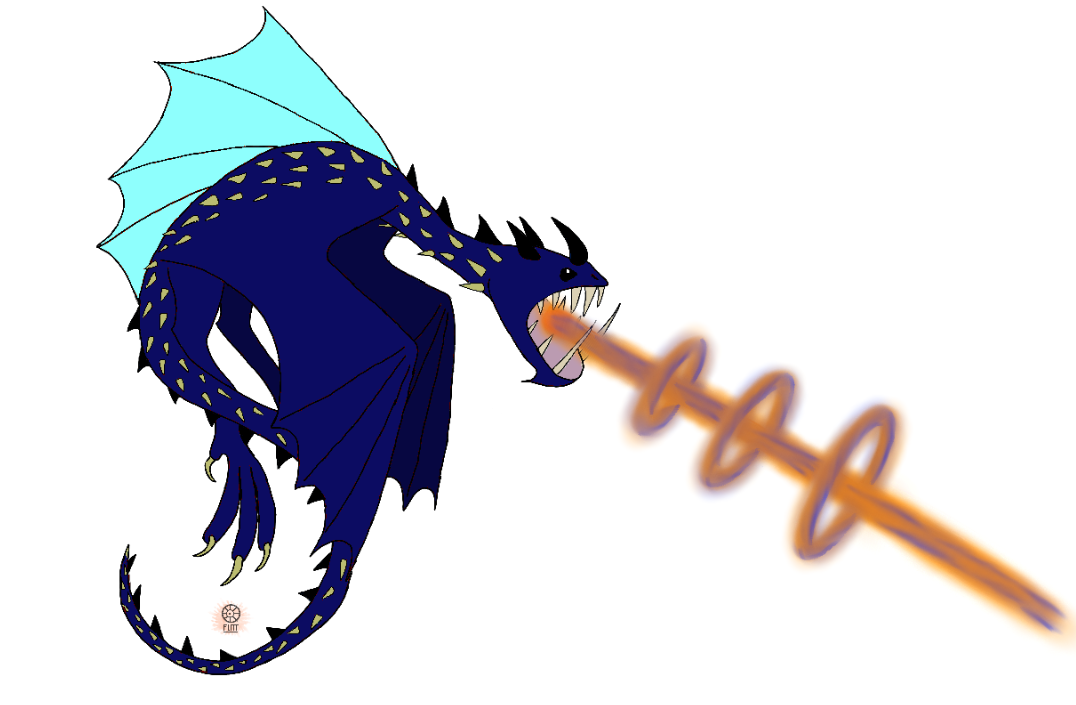 And THIS is ocean-happy Ashera, also drawn by Flitt.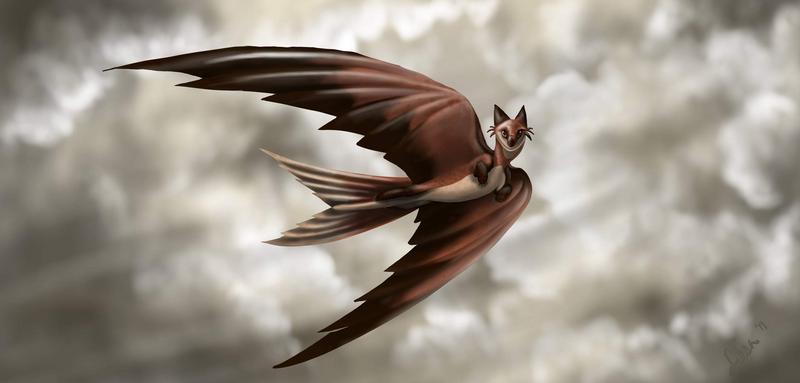 Russet, my mischievous Kyte. Thanks, LissaFish!
ART DONE BY ME
Eehhhhh...I'm getting better
I'm just going to keep a continuous stream of the best three projects I've worked on. So it may change from time to time, buuut...probably not.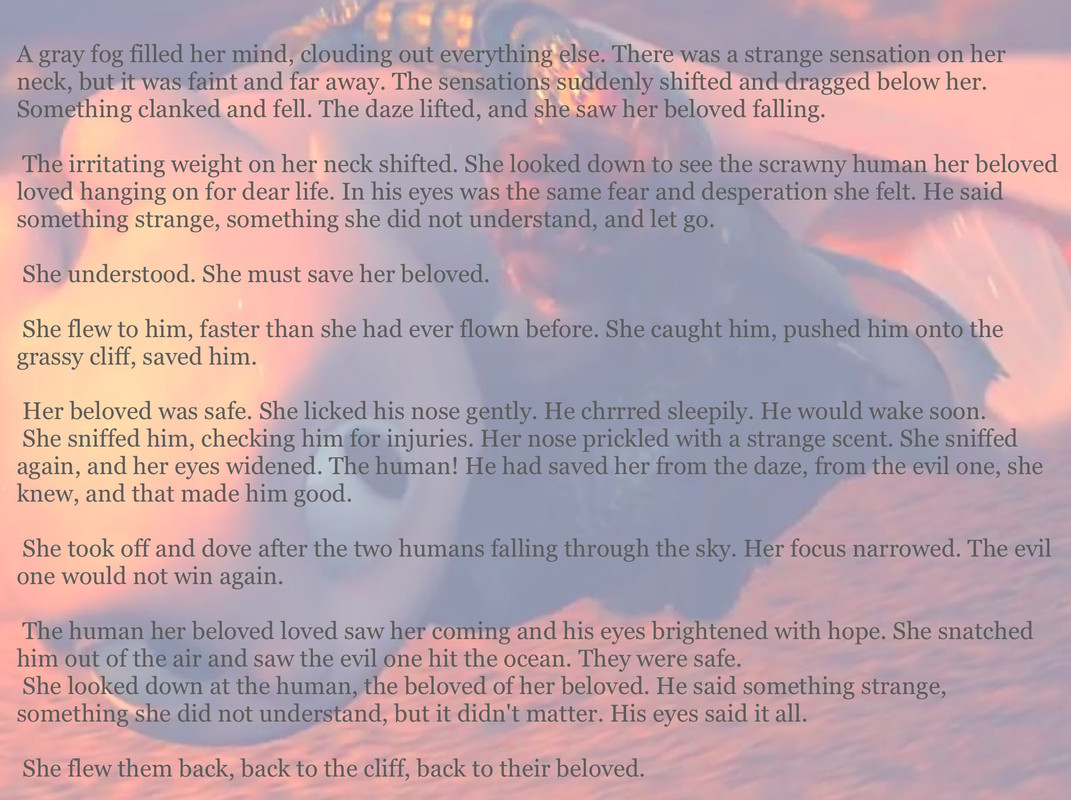 I didn't really draw this, but I wrote it. From the perspective of the Light Fury.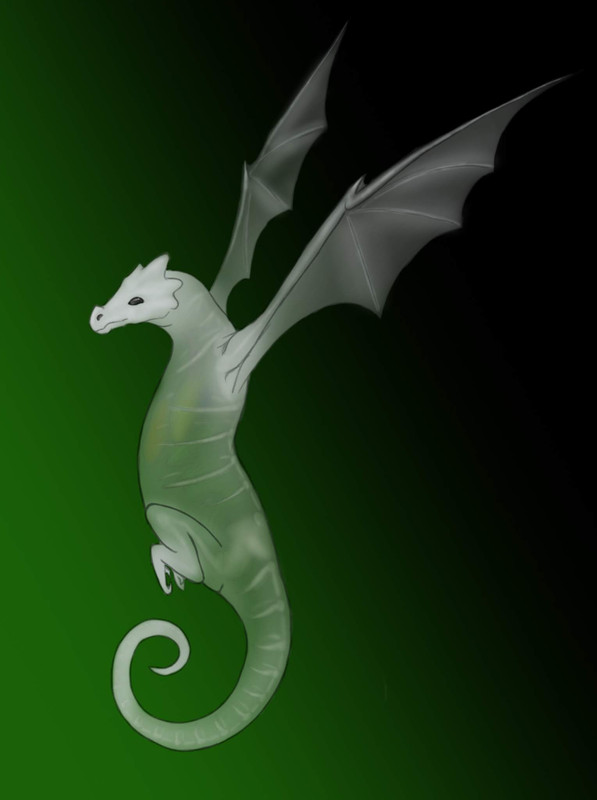 Flicker the Flickerwing (No, NOT a skeleton dragon, check out my fanfiction to see what they are)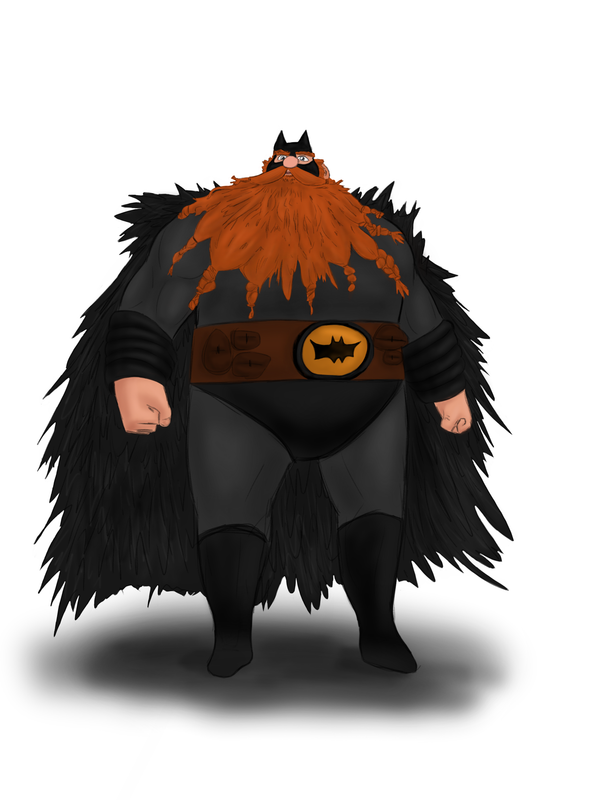 Nananananananananananananananana BAT STOICK!!!!!
Okeydokey, I'm
ALLLLLLL DONE!
Byee....

Who's online
There are currently 19 users and 93 guests online.