Plushies? (and other HTTYD memorabilia) Thread
'Afternoon, everyone!
While I may not have many hours under my belt as a SoD attendee, my love (obsession) for the HTTYD franchise is one that is *many* years in the making. As such, I have acquired a modest collection of custom, artist-made plushies over the last couple of years, all inspired by our favorite useless reptiles.
Cloudjumper [pictured below] is just one of my dragons. My collection is largely comprised of stormcutters, as they are, by far, my favorite species. I will have to take a collection shot at some point, soon, so that I can share the fluffy joy with you all. In the meantime, please use this thread as an oportunity to post your own collections of HTTYD "stuff", be it plushies, figurines, artwork, etc.
Wed, 07/17/2019 - 13:33
#1
Stormy fetch the subject!
Tracking for now, I have to get some pictures of my collection :D
Thu, 07/18/2019 - 22:53
#3
Stormy fetch the subject!
Sorry I'm late getting the pictures but here ya go:
Sorry for bad image quality my old phone with a good camera is dead :/
Action Dragons (+Hiccup and Snotlout):
Small Figures:
Funko Night Light:
Hidden World Poster:
I also have a big Hidden World Toothless plushie, small Hidden World Hookfang plushie, and a medium HTTYD2 Toothless plushie but they have unfortunately been packed up already (I'm moving soon)
Wed, 07/17/2019 - 13:46
#4
Tracking!
I'll take a picture of my figurines and upload them later! :)
Wed, 07/17/2019 - 14:15
#6
Plushies=Stuffies
A stuffed dragons thread? Heck yes! I won't post pictuers cause too many stuffed animals.... But i'm here to see all the dragons stuffies.
Also-Build a Bear will come out with a new HTTYD stuffie in August! And fingers crossed that it will be either CloudJumper, SkullCrusher or the CrimsonGoreGutter!
Thu, 07/18/2019 - 06:58
#8
Ya know? Supreme stuffed animal overlord? No? Well that's me!
Yea that's why they don't do the spikes or tail fins in the night/light furies :(
But I went to BaB one day cause it was vacation and I got some pamphlet that told me what new BaB from what series/movie and games were coming out- idk what happened to that pamphlet but all I remember is seeing the httyd logo in the August section and I'm like "YEEEEEEESSSSSSS " I could even say that either this month or next month they're coming out with a new Mario character
Tue, 07/23/2019 - 22:06
#11
¯\_(ツ)_/¯
Woah that's awesome I want one XD
Wed, 08/07/2019 - 22:03
#13
:D
Wow... totally forgot about this thread, I was supposed to post these (very bad quality) pictures ages ago XD Anyway, here they are!
Baby dragon egg plushie collection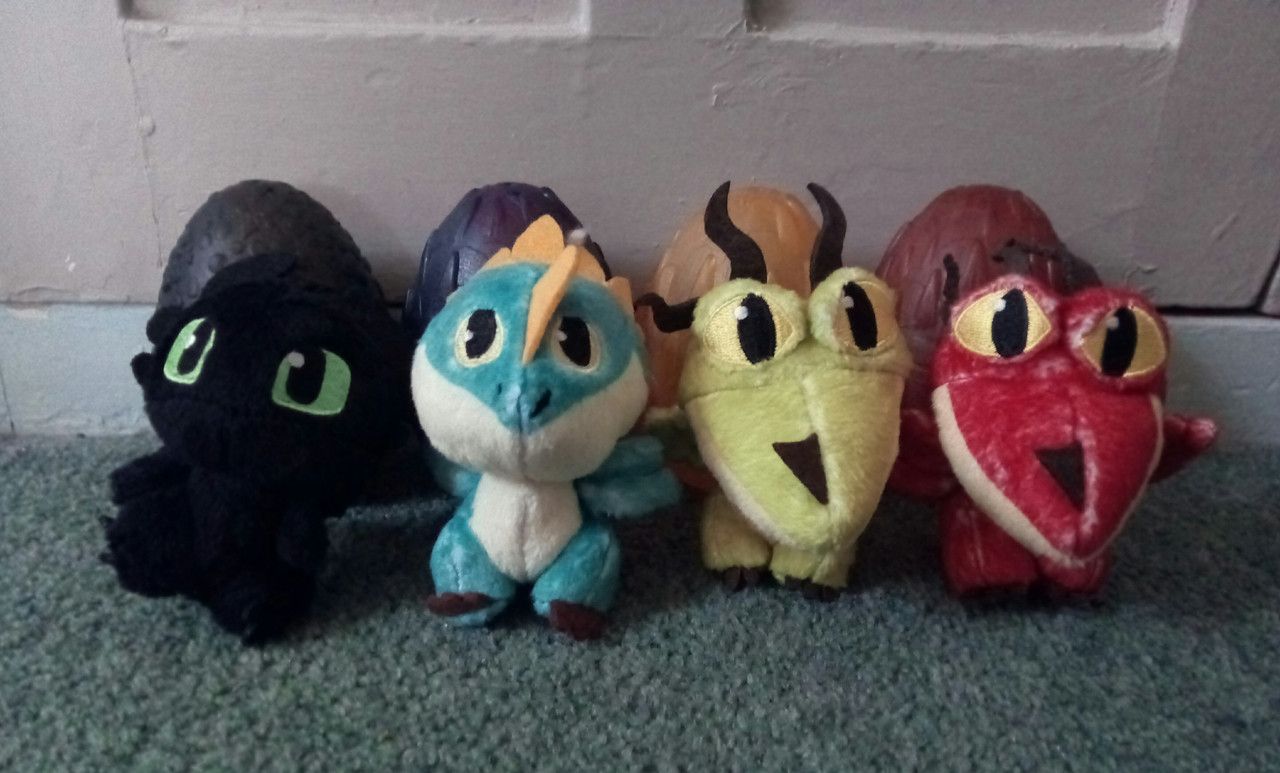 Stormfly plushie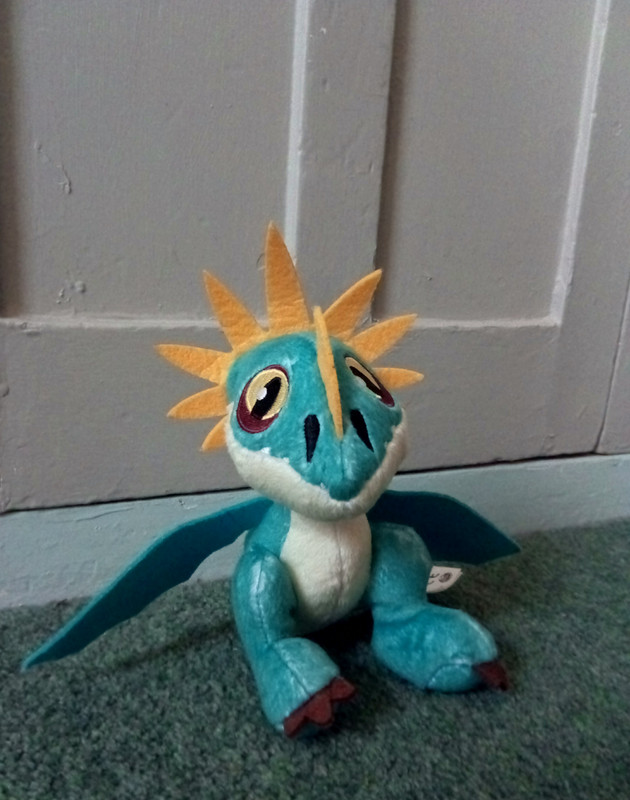 My shelf of dragon figurines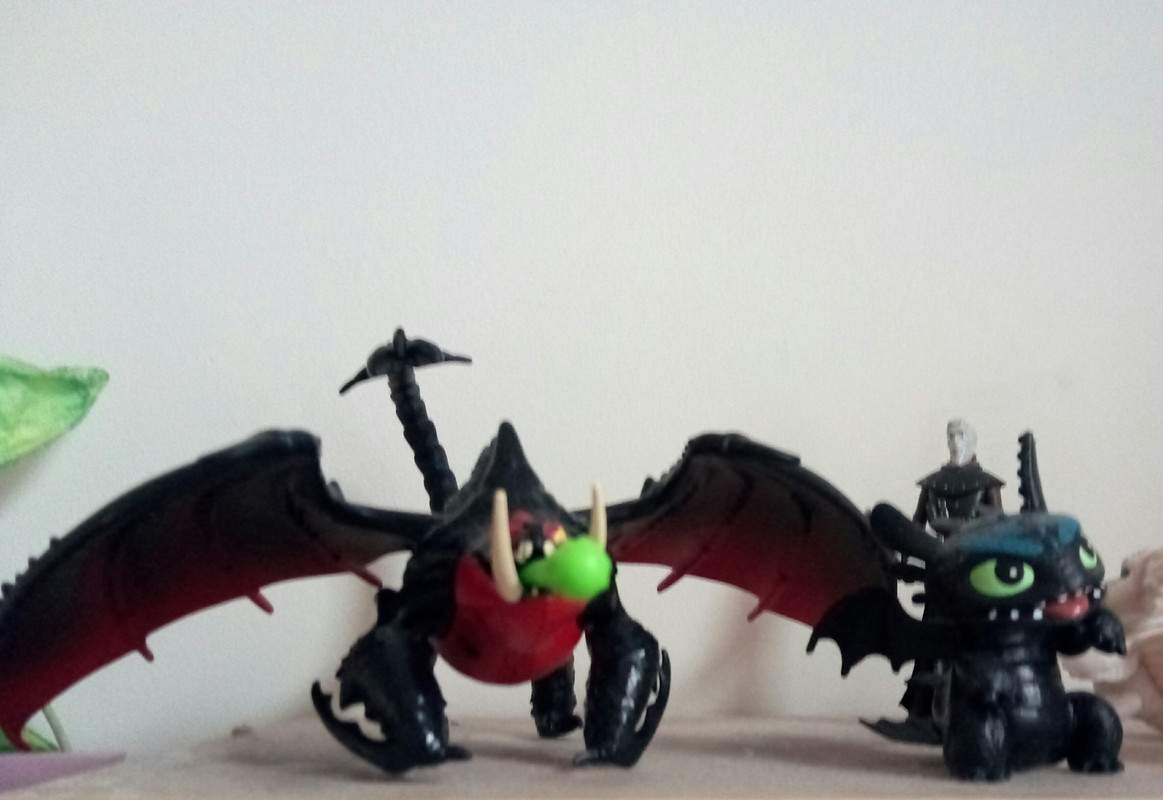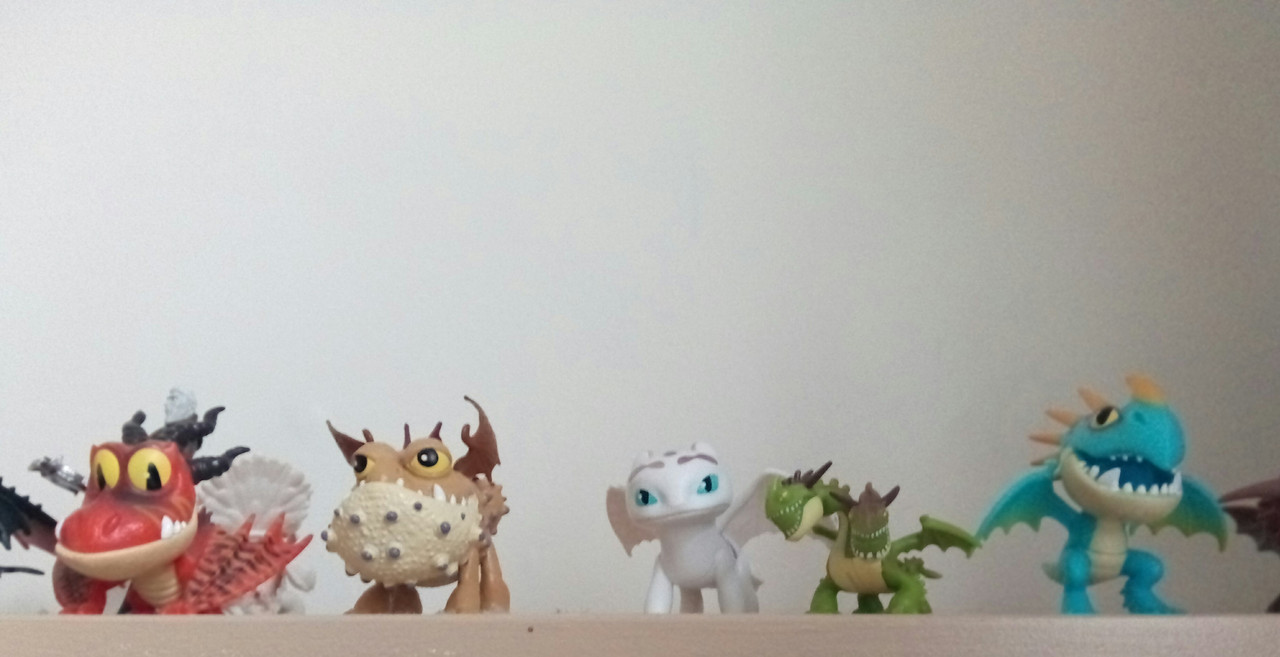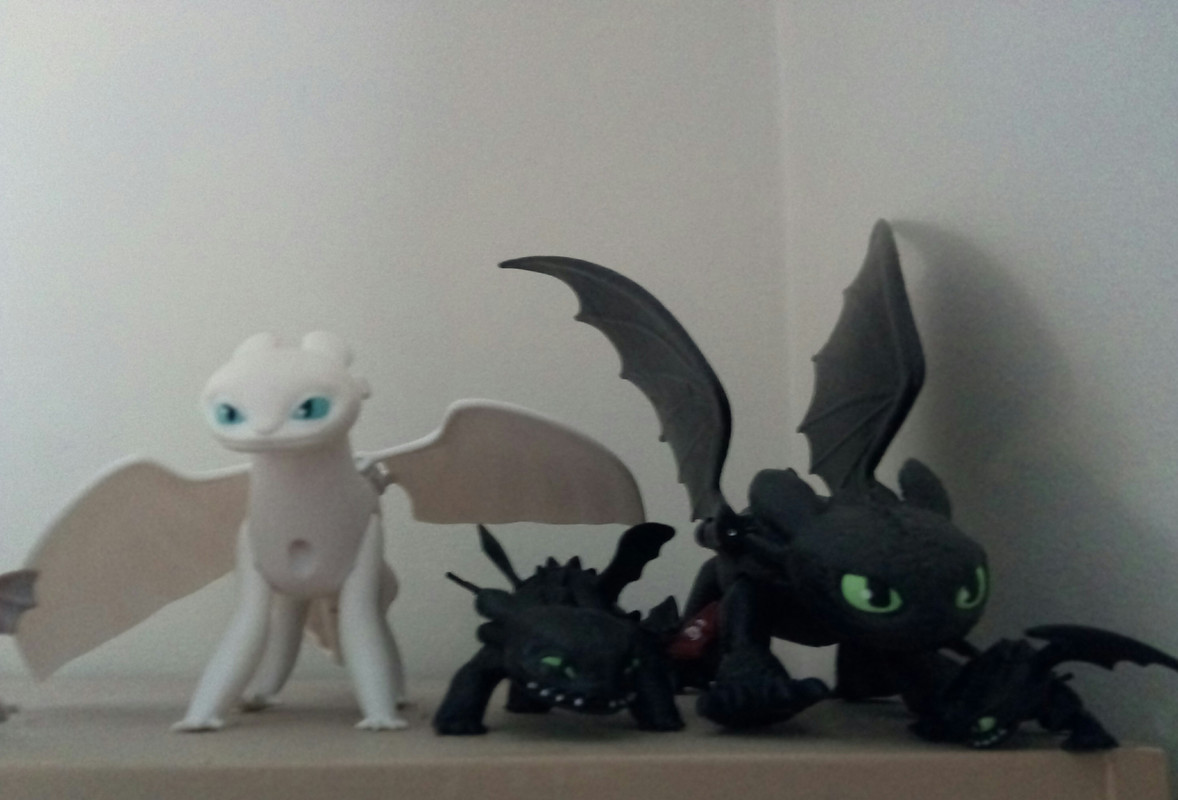 Bonus (NOT HTTYD) these adorable TY dragons :3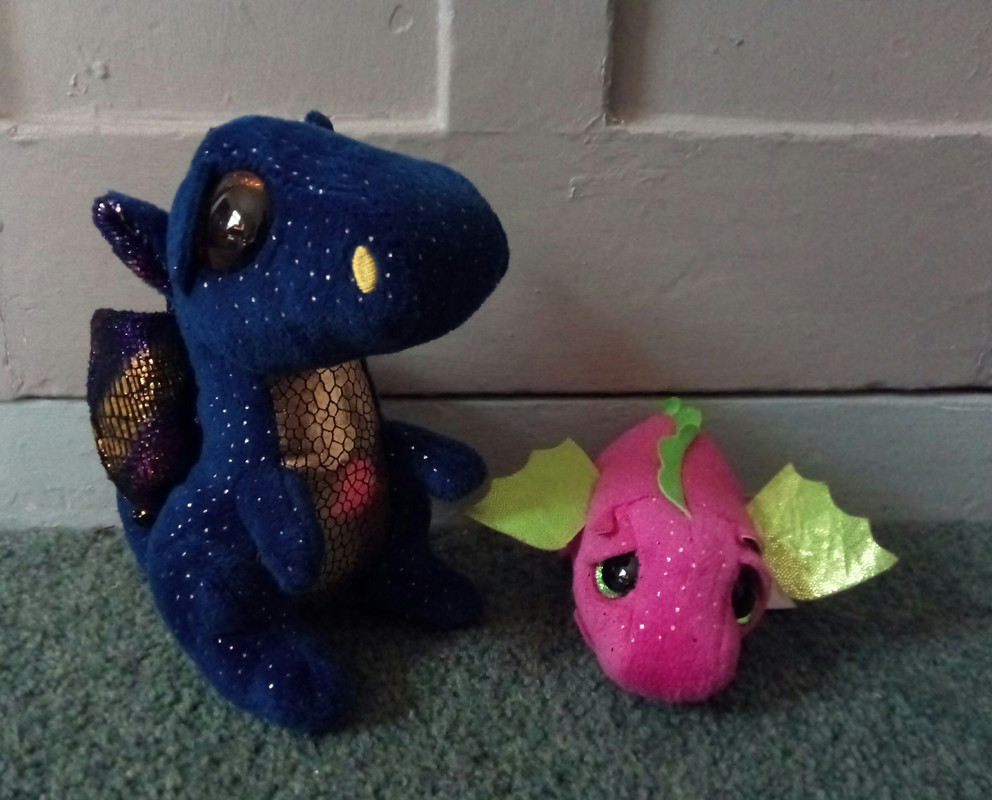 Thu, 08/08/2019 - 17:41
#14
:O I need a Stormfly plushie,
:O I need a Stormfly plushie, here are my plushies (I don't have pictures so I just got pictures of Google):
Hookfang is small, HTTYD2 Toothless (Next to Hookfang) is medium sized and the Hidden World Toothless is like the size of a cat possibly bigger
Sat, 08/10/2019 - 17:49
#15
:D
The other day I was in the store, and I found the same Hookfang plushie! Now Stormfly has a friend to sit with on my shelf! I also discovered these figurines in a box under my bed.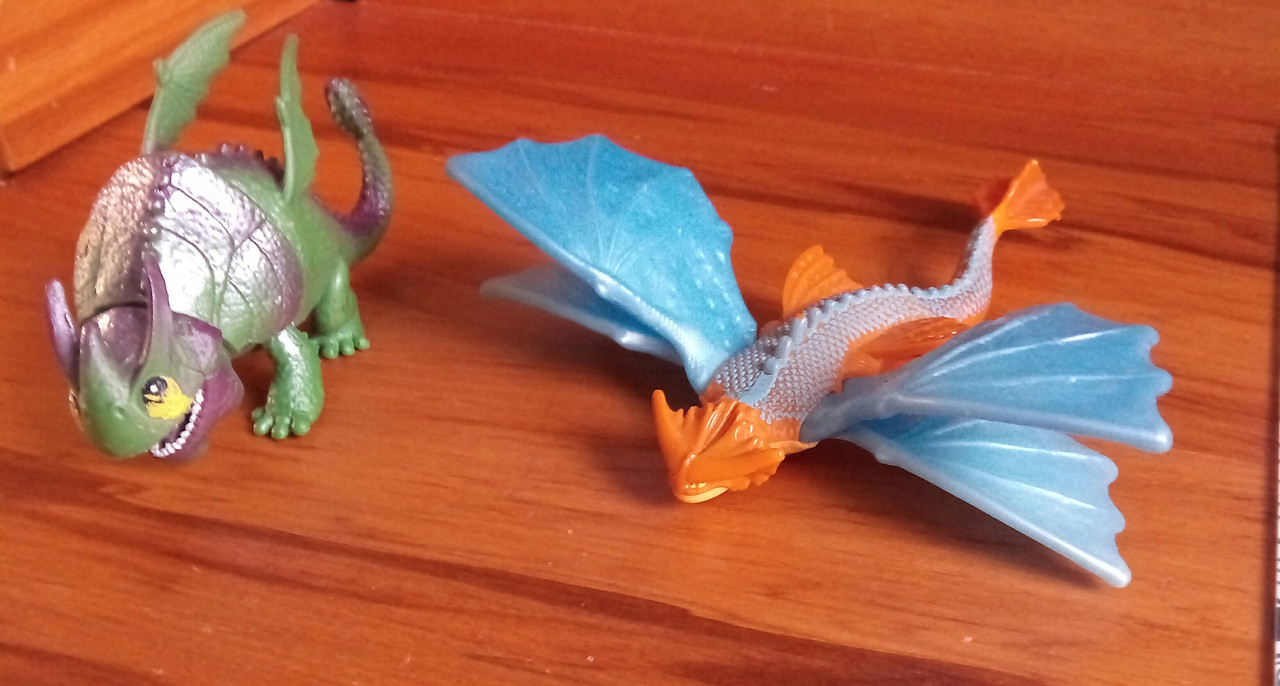 (Both very small) I am thinking about re-painting the rumblehorn to either look more accurate to Skullcrusher's colours, or change it into a customised rumblehorn.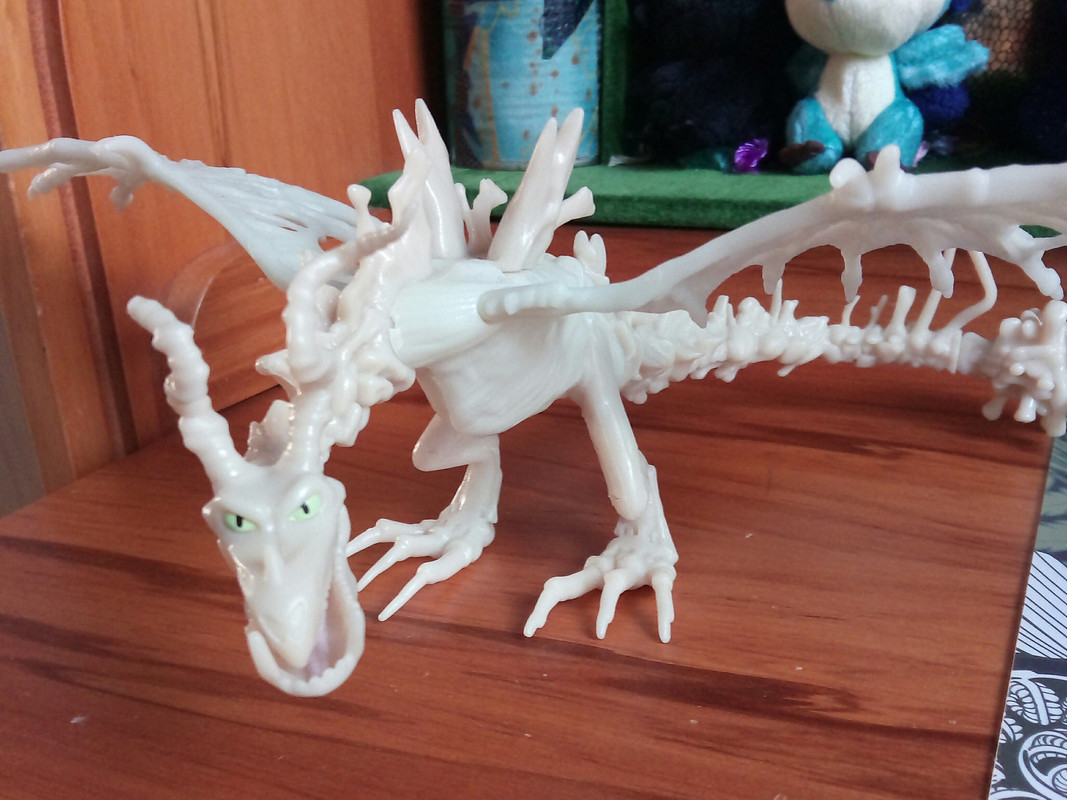 This boneknapper is fairly large. I also believe it glows neon green in the dark.
Sat, 08/10/2019 - 19:20
#16
Fang burnt the subject
I've never seen a Boneknapper figure before :O And that Rumblehorn is adorable