PLP: Plot Writing Program!!
Yes, I know. 'Ole troublemaker Blue back with another post. XD
Plots.
Yes.
Here is how this is going to work out!
Just give me a basic idea of what you want you plot to be. Such as...
Make it a plot that has somthing to do with...
Say.. Multi-world video gaming coming to life! Can you do somthing with that?
*THIS PLOT IS IN USE. PLEASE DO NOT COPY UNLESS YOU ASK*
An arcade in your area had been shut down years ago.
It was Rumored that bad things would happen when you went in, and when you played the games? Disaster.
A group of friends decides to go check it out for yourself and when they open the door all the games are off but one who is repeating a cut scene over and over again.
They decide to go play it and strange music starts to play.
It floats through the air with a deep mysterious tone the first time and the game screen cracks.
The lights sputter and flicker.
The game shuts down.
Then out of the blue, the characters jump out of the game. depending on how the game was programmed to go, they fulfill their programmed mission unless the game was corrupted or hacked and it would act differently and pinpoint targets to attack.
One by one the games related the same scenario starting with the repeating cutscene and all the way through, but before it happened their music would play.
You have to find out what the heck is happening, and how to stop it altogether before it is too late.
DNRP!!
I have to keep track!
I love writing....
So yeah! Request as many as you want but PLEASE don't overload me with too many!
Unlimited spots, just keeping track.
(1)_____________
(2)_____________
(3)_____________
Enjoy!
__________________
WIP! WARNING! WIP!
Halt! If you as much touch this siggy's art..
MEET MY SIGGY GUARDIAN!
BlueClaw will destroy you in her talons!
Thanks so much Flitt for my new buddy!
MY SIGGY
Screeeeech
I like a lot of things!
I'm a huuuuuuggeee fan of Jurassic World
and the new HTTYD3!
Lock me outside? Of course! Do it! You will find a fire and a makeshift tent the next day.
i love riddles!
Give me a small mud puddle and I will just entertain myself!
i'm an outdoor kinda girl!
i guess I'm a bit of a pyromaniac...
What i dislike...?
Not much bu- BLUE! DON'T EAT THAT! DROP IT!
One second.. I gotta grab that..
...
...
Okay! I got it.
I personally hate it when my RAPTORS *Glare* chew stuff up!
Hackers. Who like 'em? They IRRATTE me!
People who nag me constantly!
Also when people decide to debate me.
Evolution. *Gag*
My Dragons!
Flamming fire - Monstrous Nightmare
Flurry -Gronkcicle
Crash Bandicoot - Erupton (My great protector.)
Phantom - Whispering death
Elemental Phaser - Glitched Whispering Death
Hydra - Scauldron
BonnieZ - Monsterious Nightmare
Mineral - Gronkle
Sharpshot - Deadly Nadder
GlitchedH - Scauldron
AcidStriker - Sliqufier
Annddd.... There may be more...
time for..... *drum roll*
ART..
Just kidding! I can't wait!
My amazing Poison-Dart-Fury by The always amazing: Lilystark!
My Giarogia! By ImDerpySheylaYT!!
I am a proud elder of my clan: Writers Of the Firey quill!
In-game friend code: PM me please...
In-game name: ScornerStrike.
Battle cry: FOR THE WRITERS
Battle cry 2: FOR NARNIA/REDWALL!!!
Wait.. is that..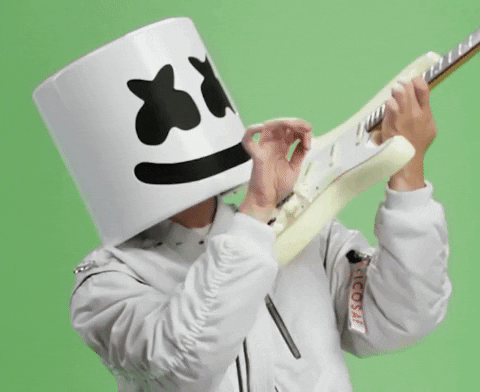 Hiya, Mello!
Some funnies for RAPTORS TO ENJOY!!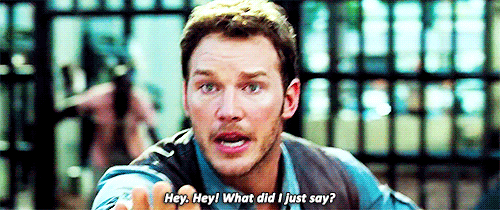 Err.. Back up? ... RAWK!
Back UP, Steve-O!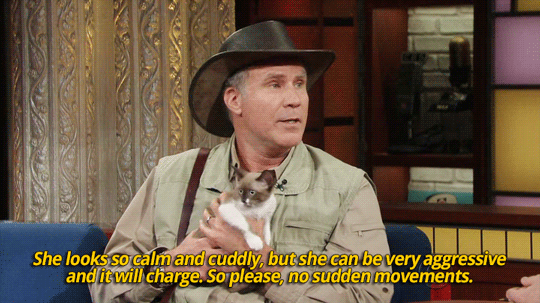 Nobody.. Move... a muscle...
How does a human catch a speeding emu? answer: get Steve to chase it down XD
Credit to: Hookless. XD
Tue, 04/16/2019 - 15:57
#1
Raptors Assemble!!
You can now request.
This is now...
OPEN!
Red is in progress
Blue is finished.
(1) Flitt's Backstory plot
(2) Kiki septic eye's... Breakfast war plot
Tue, 04/16/2019 - 15:34
#2
A wild post appeared!!!
Don't need a plot but tracking
__________________
Welcome To My Signature
"You know, I'm cursed with morals. I was raised a certain way. I wish I wasn't. I wish I was raised by wolves." -Carson Daly
In Game Name (IGN): Nyghtingale
Friend Code: Not Accepting
(By Arrow)
-----------------------------
------------------------------
Nyightingale
Art was done by Fireflash
Nyghtingale is my in-game character. She takes on my own personality because... she is literally me. During quests, Nyghtingale loves to muck around and try to break the system by utilizing glitches- just for laughs, but she always produces reliable results. She is a fair Viking and she never uses glitches for her own personal gain. Some of my profile info will be listed below:.............
In Game Name: Nyghtingale..............
Friend Code: Not Accepting...................
Clan: The Phantom Lords......................
Trophy Count (About): 8,500...............
-----------------------------------------------------------
Characters:
Sasha
Art was done by DuskDayBreak
She prefers to be called Lynx . She hates her real name. Lynx is bold and loud. She is like Luna Lovegood in the sense that she is rather... odd. Loud, shameless and spontaneous (not to mention immature). Lynx enjoys being flashy, showing off her skills. Once she sets her mind to something, she is naturally good at it. The problem is that she loses focus easy and doesn't like setting herself to standards. She craves adventure and can grow bored easily. Lynx love to talk... a lot. Often times, you cannot get her to shut up about this and that. Combined with her ADHD, it is extremely difficult to keep track of her conversations. She is particularly fast on her feet but has low stamina levels. She is strong and tall for her age. Lynx is stubborn and laid-back most of the time. She does not like to follow orders. Some of her skills include: being double jointed, the ability to be able to climb almost any surface, very good at mimicking animal sounds and is EXTREMELY good at sneaking around. However, there is a side to Lynx that she does not show very often. She is very lazy and selfish at times.
.Lyra
..Art was done by Chameishida
Lyra is more a kick-butt-now, ask-questions-later type of gal. She is brash and ruthless, quick to resort to physical violence to solve issues... and she is good at it. Really good. She is not a woman of many words, preferring to speak through her actions than words. Of course, if you get her mad, be prepared for the worst verbal... and physical lashing of your life. Lyra is hot-headed and slightly cocky about her fighting prowess, although it is justifiable. Lyra likes to keep to herself, preferring to quietly read a book or beat up some practice dummies than actual human interaction. As a result, she can come off as edgy and mysterious... and she likes it that way. She is a serious cynic and comes across as standoffish and brooding. Not that she really cares. Darker topics interest her and are sometimes the only way to get her make an actual conversation, beyond 1-worded sentences. Again, she likes to communicate through actions, not words. She has less academic smarts across find more street smarts. She is an amazing rider with a need for speed and showing up the competition.
Claudia
Art was done by DuskDayBreak
One of Claudia s most defining traits is her cold and sarcastic attitude towards everything that breathes. Her sarcasm is different, though. It is much more subtle and soft-spoken. Typically, she poses her insults as a compliment, that after careful consideration, turn out to be insults. She delivers them coolly, directly and apathetically with a calm and collected demeanor, giving no indication in her voice or face that she is, in fact, being sarcastic. She is brutal when giving someone a verbal lashing, not because she raises her voice or her fists, simply because her insults are sophisticated, shrewd and complex. She is the type of girl who does not have to do much to stand apart from the crowd. However, Claudia is no way an extrovert, the reason why she puts herself in social situations is purely one of two reasons, the first one being is that she wants to go people watching. Where she sits in some corner and watches people, how they react and their social cues. She just observes them, untangles their motives and finds their interests. The second reason is that she wants to show up the competition, along with being stubborn, Claudia is a show-off. Just, not in the physical sense. Claudia, at her core, is an intellectual, preferring to beat her foes either brain as opposed to brawn. Of course, she is willing to get in a tussle, if absolutely necessary. She finds it beneath her. Claudia is highly observant. She pays extreme attention to detail, nothing escapes her keen eye and flawless memory. Due to her observant nature, she can glean a crazy amount of information about a person simply by looking at them. She is pretty much a walking encyclopedia, filled with tins of random and oddly relevant facts for any given situation. However, with her great intelligence, comes great social anxiety. Claudia buried this under layers of brashness but, this insecurity can be sorted out by the way she avoids social and emotional get-togethers entirely. It is not often that another emotion aside from apathy spreads across her facial features. She hates any kind of affectionate contact with another human being, be it a hug or a simple handshake. Due to her inability to express her emotions, Claudia finds herself at a lack of friends. She usually plays this off as her not wanting any friends but sometimes, when a dragon is your only friend, you can get lonely. The result, she makes a lot of enemies. Usually because of her showoff-ness and unforgiving attitude, and sarcasm.
Aeryn Night
Art was done by Tosilohi
No one knows who Aeryn is. Not truly. They only know the persona she puts forth for them. This is why Aeryn is such a difficult character to write for and describe. She has multiple different personalities and will switch through them at the flip of a light. In a sense, it is quite similar to the multifaceted personality disorder, only, Aeryn recognizes her many personas. She chooses not to show anyone her true colors due to some insecurities. She switches personalities to shield herself from emotional damage as well as hiding away any insecurities. She starts off as a blank canvas every time she meets someone new. She observes them, analyzes them. She untangles their motives, figures out their personality, what they like, what they don't like, then she tailors herself to become the person they would like (or hate, depending on how she wants to be perceived) the most. Her distressed youth explains why she feels she needs to conform, as well as shine, in every situation. With Aeryn, you never know if her reactions are genuine or just part of her charade. Her real personality is unpleasant to say the best. She is highly judgemental. She looks down on those around her. She is very apathetic towards others and everything she does has some ulterior motive. She is a queen at manipulation. Nearly everyone word that she utters is sugar coated in some way. She has the world wrapped around her fingers. Aeryn is very skilled when it comes to reading both people and animals. This is because, in her youth, she would sit in some corner and watch. Observe how people react, body language and their social cues. She views it as going to a zoo to watch funny animals. Yes, that is how lowly she thinks of everyone else. Not that you could tell.
Gail Cirek
Art was done by Katarile
Gail is adorable. She is short, cute and very softspoken. A lot of people think she is innocent, will try to protect her. Gail does not like attracting much attention as people have a tendency to stare. She is very insecure about her face (since it is severely deformed on the left side) and does her best to conceal it. She gets very annoyed if someone asks about it. However, with this silence comes the ability to listen. She observes the world around her and is able to spot even the tiniest of details. This silent brilliance has made her a stellar judge of character. She reads body language very well and has a certain flare of stubbornness about her. Still, she is very dark. Generally, when she speaks, most people cannot hear what she says, which is probably a good thing because what she does say is usually pretty dark or gory. She often says random and slightly disturbing things and speaks extremely softly anyone can barely hear her. Gail seems to be pretty timid but is generally ruthless. She is a bit of a pyromaniac.
-----------------------------
------------------------------
Dragons:
Nightshade
...............................................................................................................................Edits were done by Rebell and Cocopuppy
Windracer
........................................................................................................................Edit was done by Archer................ ..................................................................................
Tue, 04/16/2019 - 15:34
#3
Rawk! Interesting XD
I want to do a backstory for Flitt and Mythyque, here's the vague idea for Myth.
Mythyque is one of the travelling people, they go from world to world in this universe, doing roadside shows. Myth has a white and red sand wraith and red chicken (I know, odd) in the more modern worlds where no one believes in dragons she has to stay hidden, because 1. She has the Sandy (Name of Tallique) and the chicken (Name of Phoenix) and 2. She is a Dragonkin, someone who is part dragon in their soul, yet sometimes they have wings or horns. She has both. I don't know what part she has in the shows and I've no idea what I want to happen, so maybe you can help?
The stronger Dragonkin can even summon fire and/or turn into dragons.
I'll probably do one for Flitt too sometime.
I like this idea, Blue :D
__________________

Discover the Dragonbloods in the links below...
I Am Dragonblood: Fury's Friend
I Am Dragonblood: Alpha and Chief
I Am Dragonblood: Secret Uncovered
I am now on YouTube!
SoD: flitt Ingerman
chickens!: The Chickeneer
Find me on Wattpad: FlittIngerman

"Don't be ashamed of your story. It will inspire others" -Unknown
Undergoing revamp because of TinyPic getting rid of the pics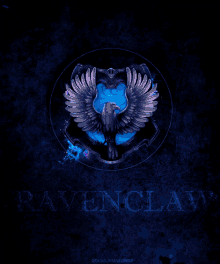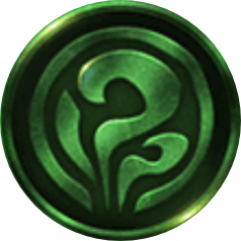 BEWARE MY WEARLE OF SIGGY GUARDIANS, THEY DO NOT TAKE KINDLY TO INTRUDERS.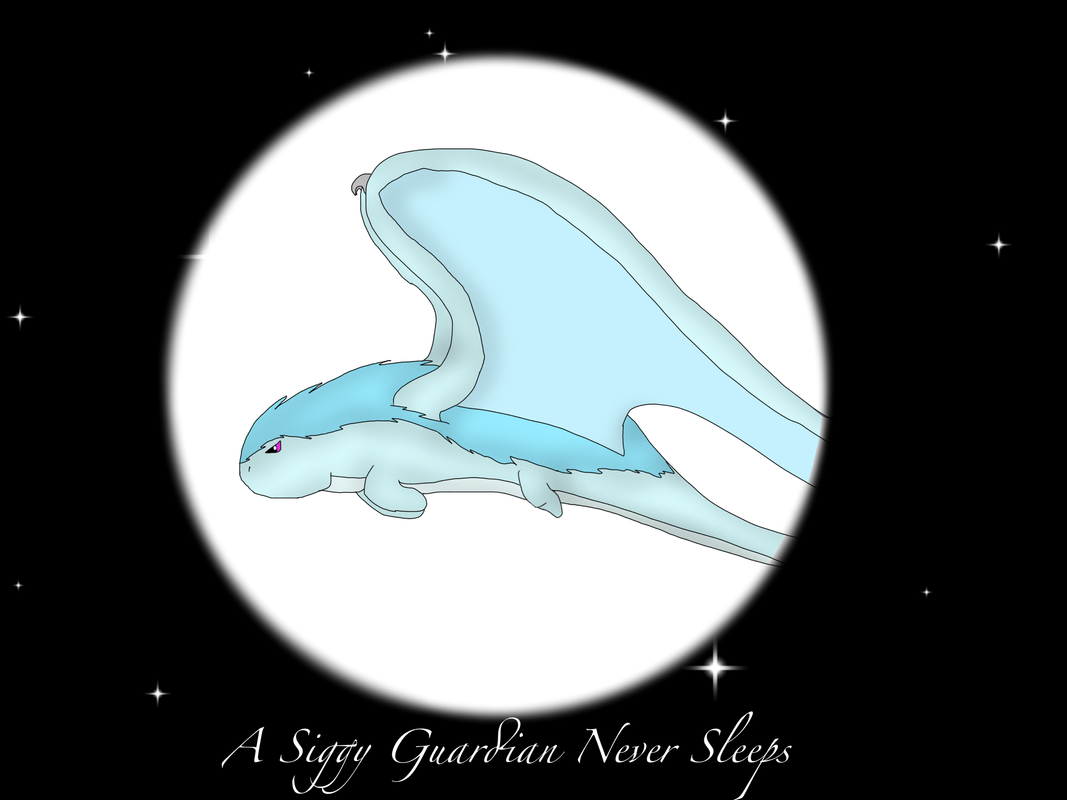 thank you to all who have created the dragons for the Wearle!
Ice Woolly and Heckran by Speedyleaf
Dragonriders Fury for the banners!
LissaFish for Infernace
Flickering and Ka Shayam by ImDerpySheylaYT
SilverNight
Piggy
thank you again!
Thank you, Celene!
~~~~~~~~~~~~~~~~~~~~~~~~~~~~~~~~~~~~~~~~~~~~~~~~~~~I
Clan gifs made by the brilliant Madoka, thank you!
Made by The Bohemian Critic. :D
Made by EmeraldHuntress65. Thanks!I
Banners made by EmeraldHuntress65. Ty!
Ty! Bo!
~~~~~~~~~~~~~~~~~~~~~~~~~~~~~~~~~~~~~~~~~~~~~~~~~~~~~~~
Art by Speedyleaf
Flightingale the Steaming Stormswallower
Backstory: Flightingale never used to be a dragon. She used to be a farmer's slave, beaten, bruised, toiling away in the heat of midday. One night, she was standing by her window looking out at the moonlit mountains, when she heard a small scratching in her tiny room. She turned to see and sitting on her bed, looking quite pleased with itself, was a baby Stormswallow. Of course she was frightened, but it soon became apparent that it wouldn't hurt her. It leapt down to the floor and ran to the window, glancing from her to the window and back. She opened the window for it but it just stood there, looking at her sadly. She realised it couldn't fly, and in sympathy she picked it up, crept down stairs and quietly let herself out. Putting the dragon down she said; 'go on, young one, be free like I wish I could be.' It started to scamper off but then it stopped and turned back. She waved it off and began to make her way back to the house, then pain blossomed in her shoulder. The young dragon had scratched her. but it wasn't a bad pain, it spread through her like fire, kindling a dragons spark in her. That night Flightingale flew free as a dragon.
Ka Ledasio, the skradder, by the amazing Speedyleaf.
Backstory: She is the mysterious leader of the mysterious Whitetalons, a group of dragons who all have the middle claw of their right foot white. She is feared among people, respected among dragons. Like a shadow upon a shadow she soars through the night, like a phantom of fleetness she swoops through the day. Any who meet her bow to get regalness, her strong will, her quick, clever eyes. Like a ghost of a story she flits on the edge of memory, always there, somewhere, yet just out of reach like a dream. She saw Flightingale's first flight, the young Stormswallower grow, Gabryall's loneliness broken. She was there for them all, leading in dreams, thoughts, small whispered words in their ears. Is she real? Or is she just a fantasy? Flying at the edge of minds. Maybe you will meet her, maybe you won't, who know but her and Whitetalons. Maybe, just maybe, she is with you now.
Newt, my flamewhipper
Sath Hansworthy
Taron
Thank you!
Art by AndreaEaston
Gabryall the Catastrophic Sentinel
Clawwyng the Tingecutter
Skye, the curly nadder ↑ and Whppersnap, the deadly claw ↓
Kean ↑ and Adwen ↓
the Screaming Death Seance
The Flarehelm Siblings
Hoverstrike in mad mode
Flickering :D
Embire!
Tywyll
Gade
Flitt in flightmare form. :D
Thank you!
Art by ImDerpySheylaYT
Crimson the Giarogia
The grumpy Connwaer
Direhark the Demonic Tailfire
Puffflight the Chichi Mitchy.
Acidian the Acid Death
Firespin the Fire Wraith
Bramble
Cynder
Nightingstorm the Light Gripper
Roseblood the Singerflight
Thank you!
Art by Toshi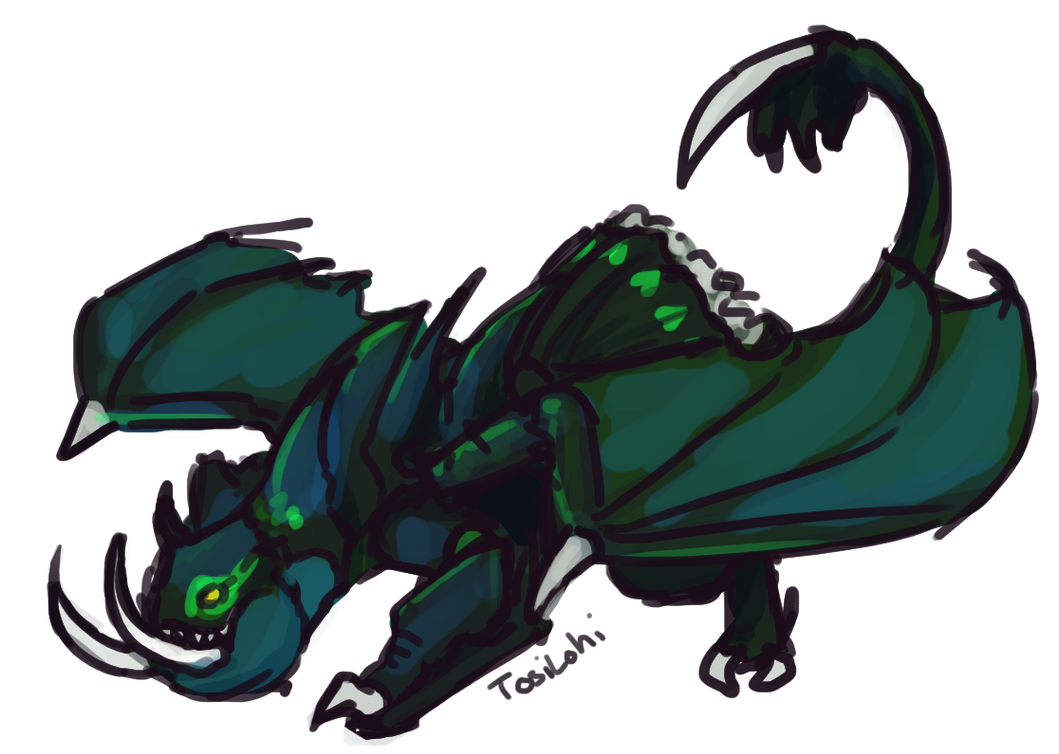 Prettystryke the Tutugripper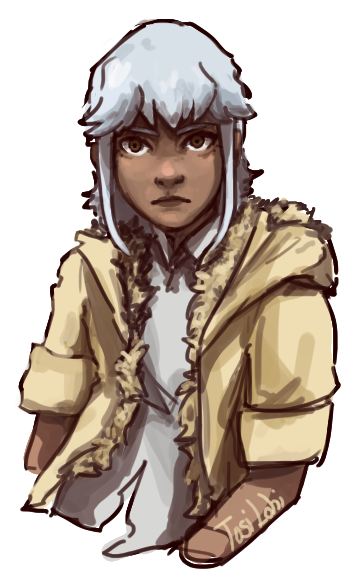 Sath
Thanks!
Art by Lissa
Thorn the Desert Thistle
Fearnix the Punda
Fforest the Barrow Pegasus
Gryphinx the Secrai
Thanks!
Arts by others
Vennomm the Poison Dart Fury by LilyStark. Thank you!
Flickering, my flightmare, by SangoMichiko13. Thank you!
Lyulf by the talented ZestyDragonWing. Thank you!
Arianwen my light fury by SangoMachiko13. Thanks!
Shader the Lightning Rod by kasanelover. Thanks!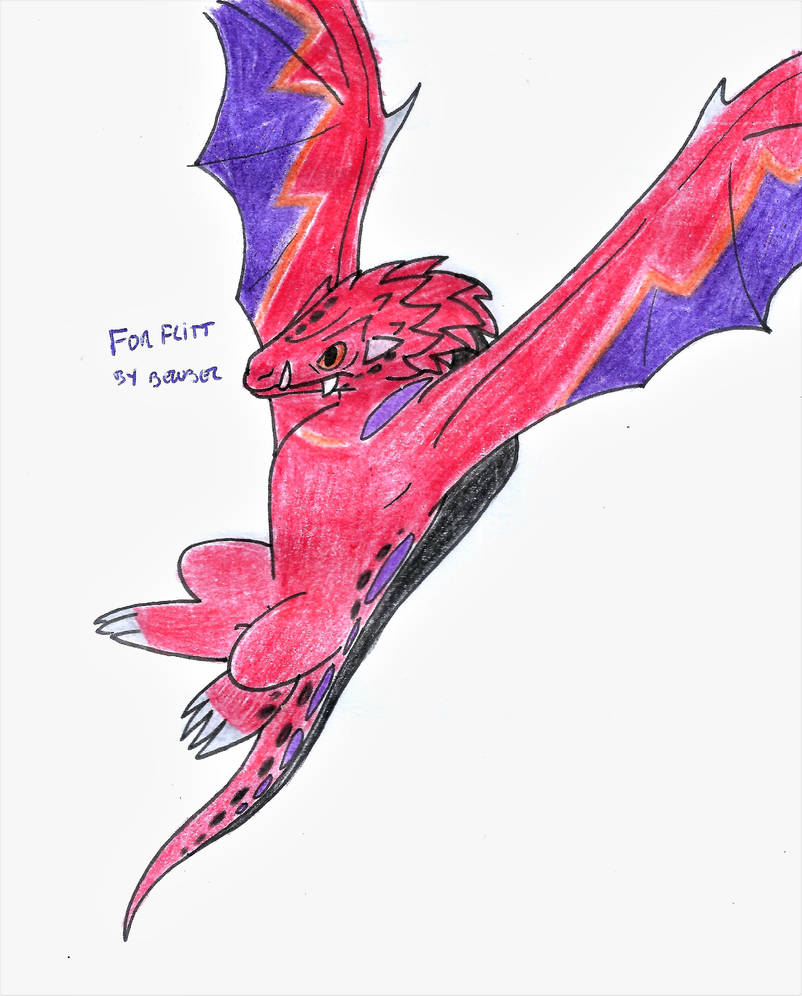 Irefyre the Ire Igneous by belubel, thank you!
Gale the nightlight by StellaMontague, thanks!
Skelly the Hopefury by WinterSilverCat. Ty!
flittIngerman and Flickering by the most talented Fireflash, tysm!!!!!
These four Whitetalon Phantoms by the most brilliant Madoka. Tysm!!!
Mythyque by SilverNight. Tysm!!!
Skybreaker the razorwhip by Kaydejesus. Ty!!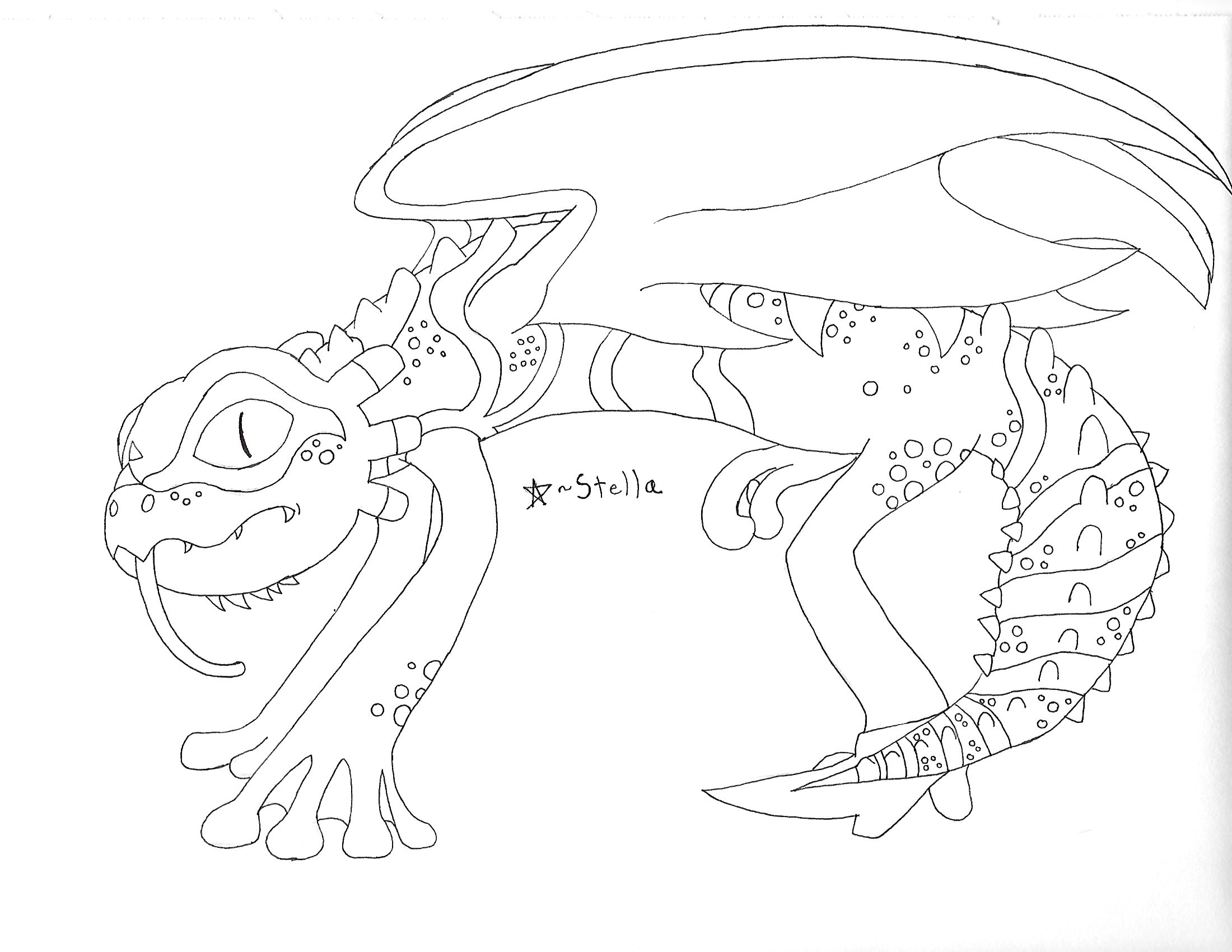 Newt, by warrior. Ty!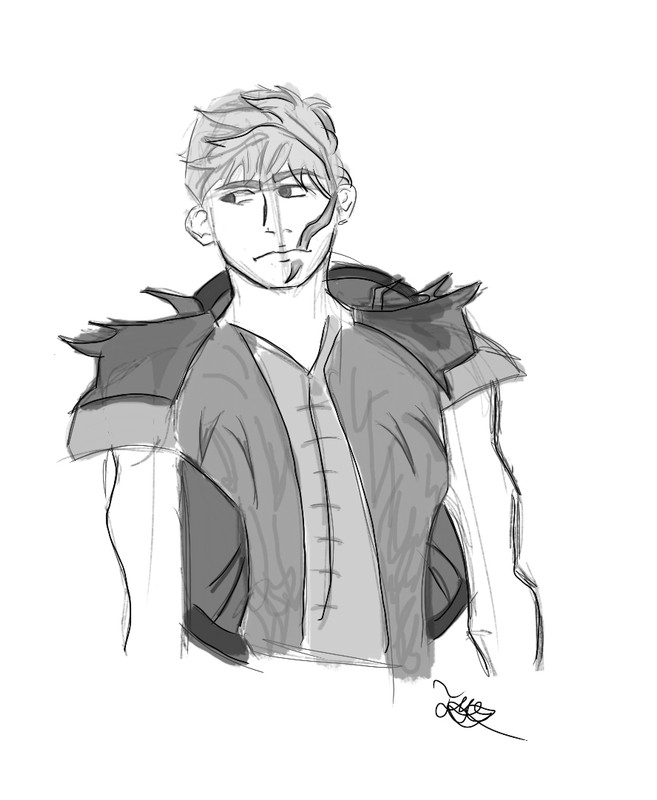 Moonflare by FireNightStar. Thankies!!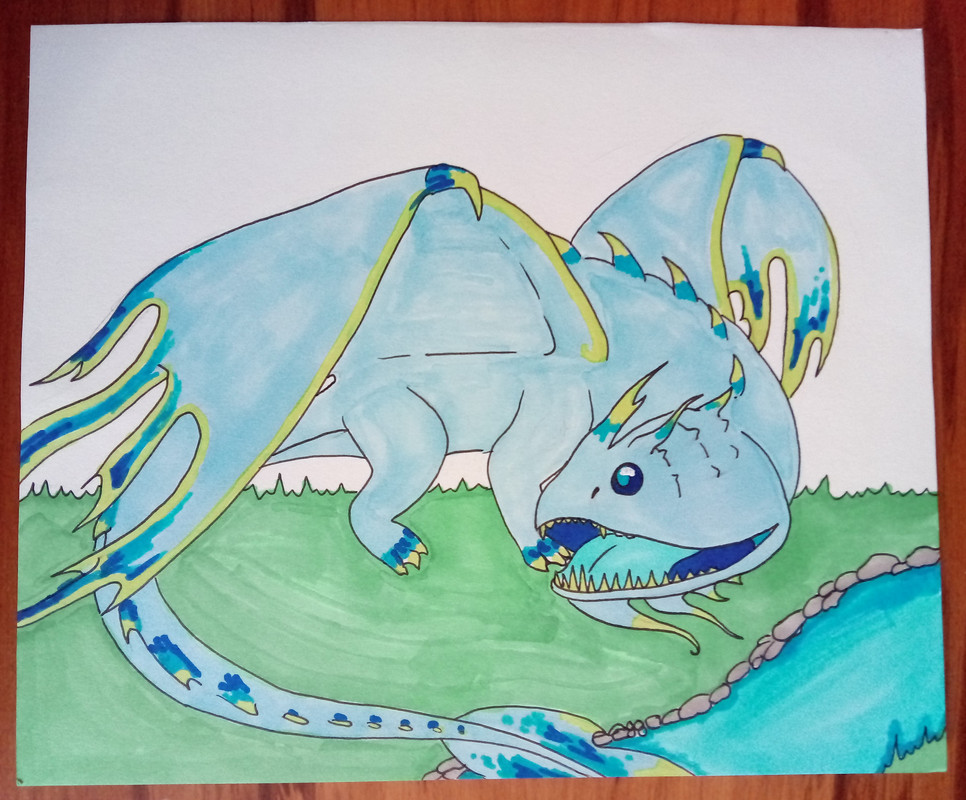 Flickering by Izzy. Tysm!!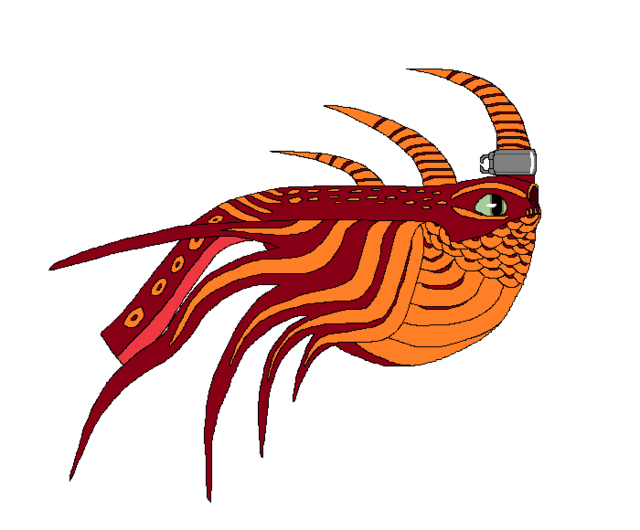 Aquasia by HoneyCloudy. Ty!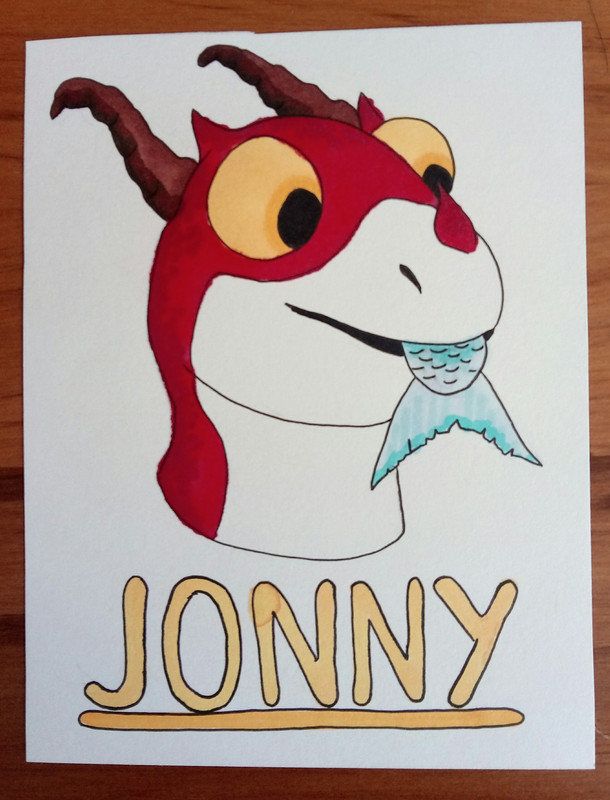 By Izzy ty!
by Kasanelover. Ty!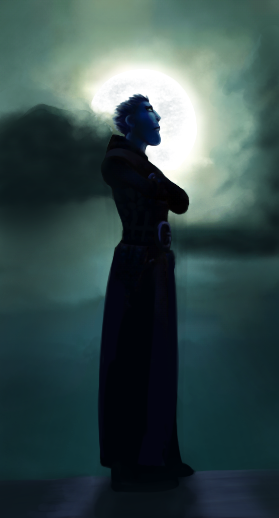 moonlit Grimmel. Edit by dil. Ty!
SeaFury by RainbowSkrillStrike. ty!
Dozeer, by kasanelover. Tyyyyyy!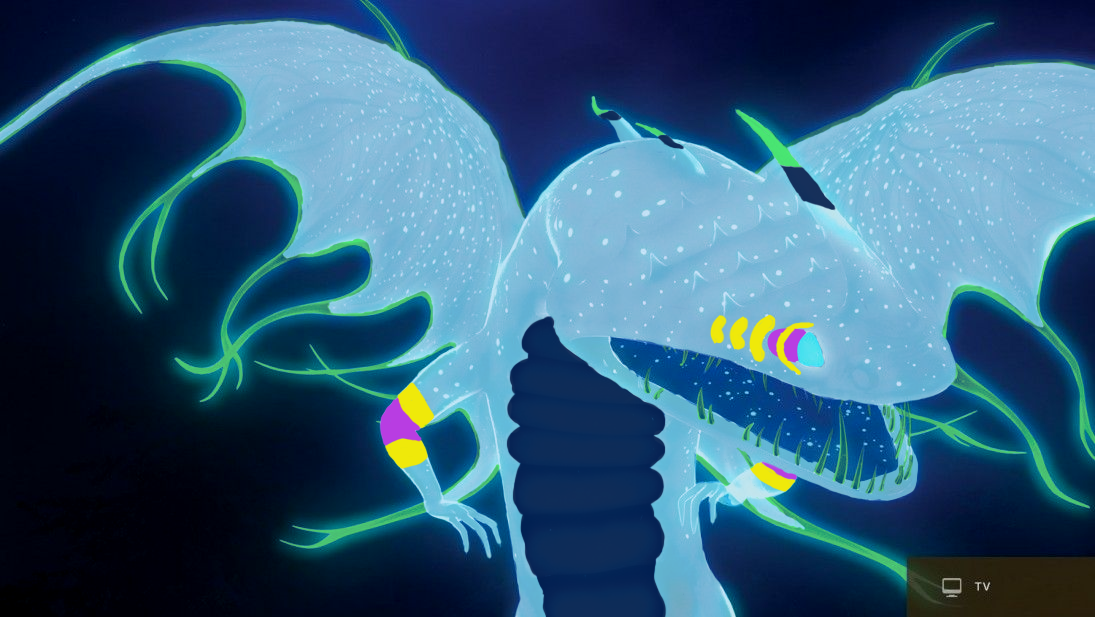 Flickering, edit done by Midnight. Tyyyyyy!
Tiamay by Varku, tyy!
Jinx, by Frugal. Tyyyyy!
Arianwen, edit done by SilverNight. Ty!!!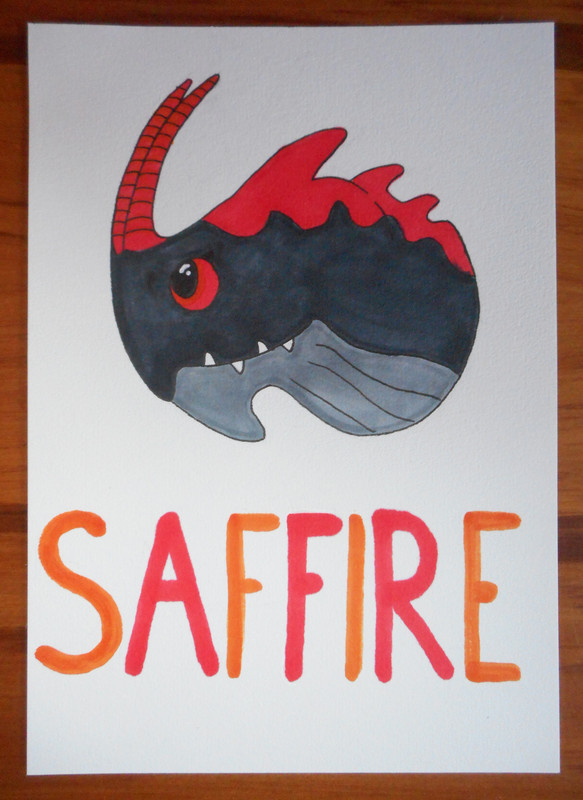 By the amazing Izzy! Ty!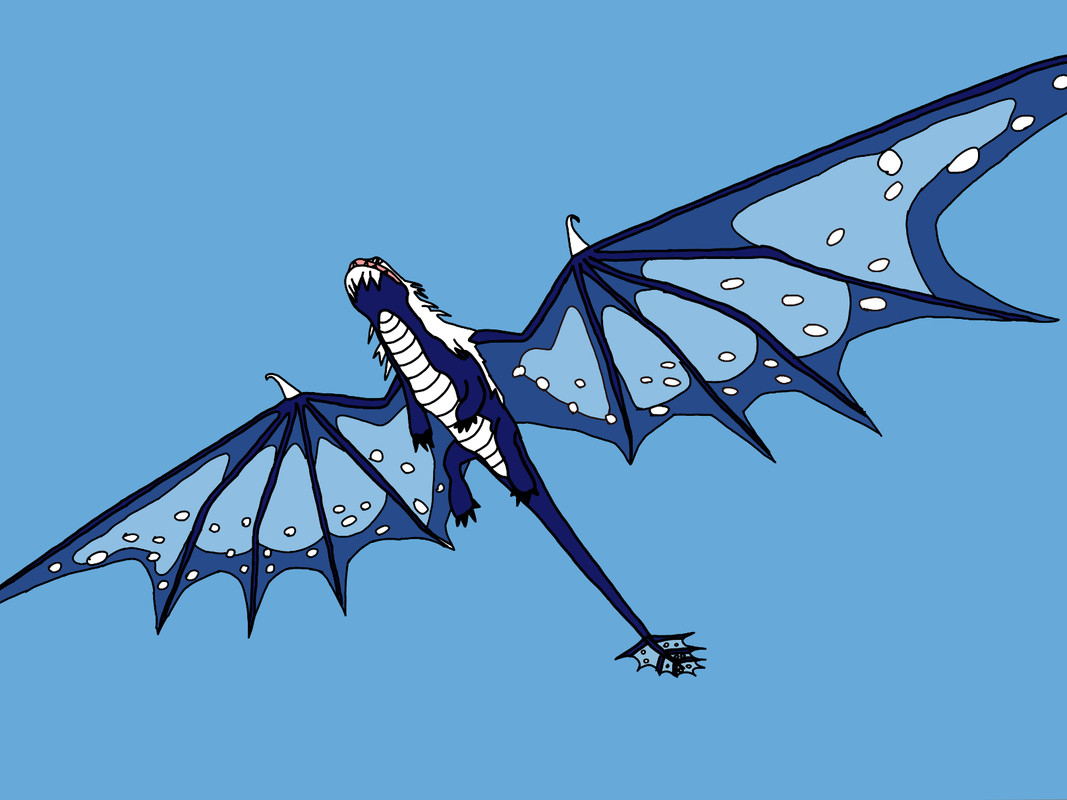 Frostback by Dragonfly, tyyyy!!!
Skelly the Dragonblood Boneknapper by Foxy. Tysm!!
Blakberri the Harvest Hunter, by Izzy. Ty!!!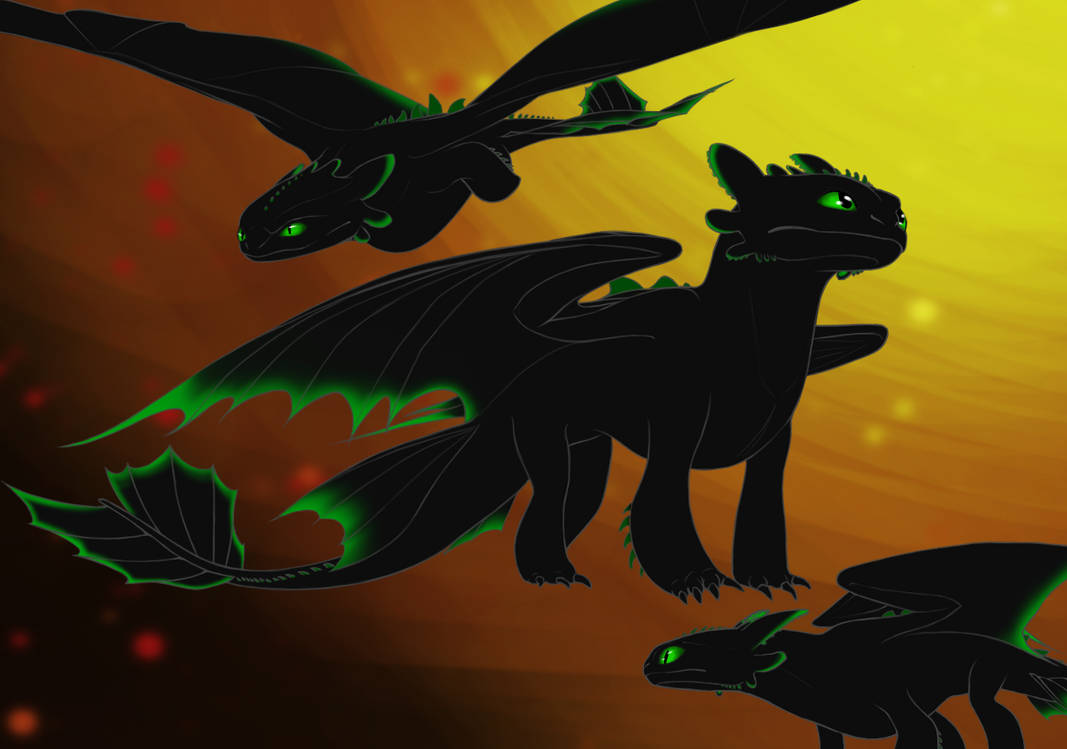 Dragonblood Hiccup done by Dyll, ty!!!
Clink the Thistletail, by fossil. Tyyy!
~~~~~~~~~~~~~~~~~~~~~~~~~~~~~~~~~~~~~~~~~~~~~~~~~~~~~~~
some gifs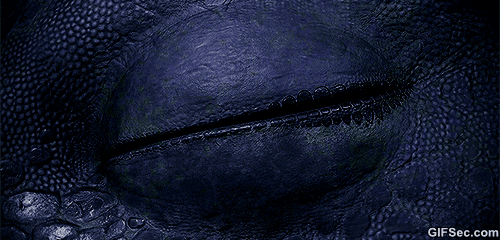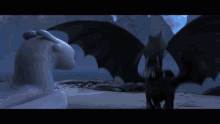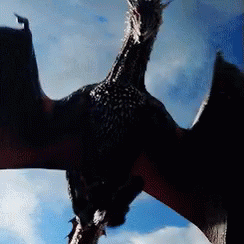 Tue, 04/16/2019 - 15:53
#4
Yes, yes! Rawk!
Yes ma'am! Getting to work!
Tue, 04/16/2019 - 17:50
#5
Tell me if i need to change it..
I pretty much just changed a bit of what you said and added some plot.
Mythyque is apart of a traveling gang that travels from world to world in the universe doing shows, but that comes with problems. She doesn't like these shows but she does them anyway. They don't treat her right and the 'ringmaster' is cruel and he demanded that the dragon and chicken never come back. She is the does most of the grunt work and sometimes she sneaks in her friends to help her, and sometimes they sneak themselves in. Some of those worlds are more normal ones and have their quirks...
Myth travels with her best friends, Tallique and Phoenix. A red and white sand wraith and a red chicken. The problem is in those worlds they do not believe in dragons. She has to stay hidden for two reasons. Her best friend is a DRAGON and and a chicken. Most likely they would not accept them as well... And she is a Dragonkin. Someone who is part dragon soul in their pure human soul, and they usually have wings or horns and she has both of these and it makes her the outcast of the show. The thing about them not believing in dragons is because their government doesn't want them to believe they exist and captures all dragons if possible... Why they do so we will have to find out...
If I need to change anything just tell me.
Wed, 04/17/2019 - 00:00
#6
Hrr!
I like it, only thing is there is no ring master, sometimes they travel apart, but there could be a bully there instead.
And something I forgot to say is she can't speak, I don't know why. Maybe the bully cursed her for some reason (they are slightly magical)
Tue, 04/16/2019 - 15:53
#8
Hrrr
I want to do a backstory for Flitt and Mythyque, here's the vague idea for Myth.
Mythyque is one of the travelling people, they go from world to world in this universe, doing roadside shows. Myth has a white and red sand wraith and red chicken (I know, odd) in the more modern worlds where no one believes in dragons she has to stay hidden, because 1. She has the Sandy (Name of Tallique) and the chicken (Name of Phoenix) and 2. She is a Dragonkin, someone who is part dragon in their soul, yet sometimes they have wings or horns. She has both. I don't know what part she has in the shows and I've no idea what I want to happen, so maybe you can help?
The stronger Dragonkin can even summon fire and/or turn into dragons.
I'll probably do one for Flitt too sometime.
I like this idea, Blue :D
I'll edit this for Flitt's when I can think of something so DNRP
Tue, 04/16/2019 - 15:41
#9
hello I'll be your chef today.. *burns food*
Can I make one..
can you make a plot about eggs taking over the universe and how the toast finds a way to stop the eggs
its strange I know I'm sorry
__________________
Hi.. Im kiki.. uh.. just call me kiki.. Or Plague.. or Doctor.. But don't call meh Doc please.. My art and some pictures of my main dragons are at the bottom.. And my OCs backstory... and a suprise for you..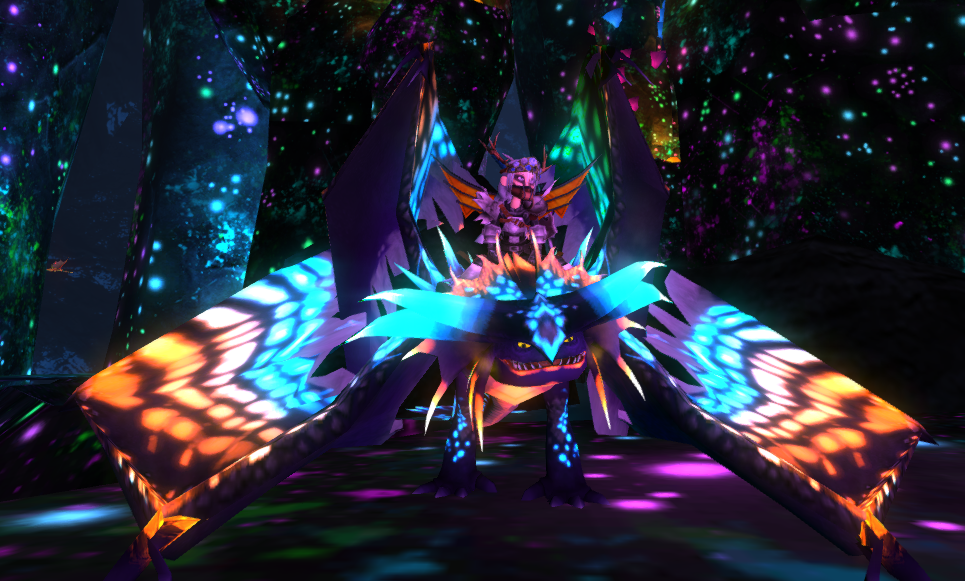 ​Storm Splitter and I in the Hidden World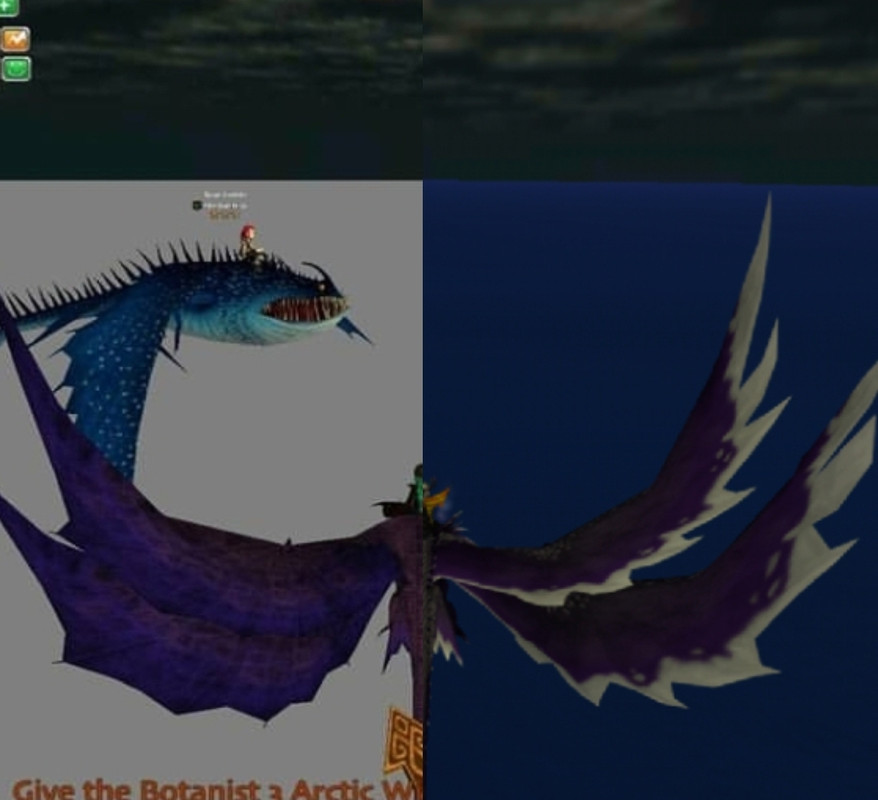 ​2015 to 2019. ​​
​I am still here, and I love watching the game evolve as time goes on.
​
In game name?
​​XIIThePlagueDoctorIIX
​​Where to find me
​Hobblegrunt island, The Hidden world, or New Berk. If Im not on any of those islands, I'm probably in the Whispering Death caves.
​Friend code?
​PM me and ask.
​Clan?
​Harbingerz
​Friends (pssst I spell friends wrong on purpose)
​Fury frend, Red frend, Hat frend, Fear frend, Stella frend and clan frends ​
​da bestest frends
community made viking
​Viking friend code: GO721X (I can't tell if the o is a zero or not.)
​I am currently working on an account that only has things that people on the forum have chosen to get me to put on the viking, So I won't be on my main viking as much. Once all of the stuff on the thread has been claimed and chosen, I will let people choose more things for me to get on it. ​
​hobbies..?
​I like to draw dragons, pet my dogs and make costumes, Im a furry and cosplayer.. Don't judge me. I also like to put Ghost Pepper hot sauce on almost everything I eat, and I like Steampunk stuff.
​Pets (irl of course..)
​Marley (Bichon Shih Tzu), Trap (Rottweiler), Hellraiser (Rottweiler), Lemmi (Tamaskan Dog) and Rush, my service dog (dobermann). I also have ALOT of fish. but im not making a list of them all..
​About me?
​I started playing with my current account in december of 2015, however I had an older account called "BeetLeafGrey" that I made in january of 2015, but I forgot the username. I live in Canada, Im 26 years old (even though I act like im four all the time..) and I am a paleontologist. My favorite show is Rupauls Drag race, And my favorite movies are How To Train Your Dragon 1,2, and the hidden world, The Greatest Showman, and most horror movies. I'm bi. I have ptsd and I have a sevice dog named Rush, and I am partially deaf in my left ear. I used to play the drums, and I like rock music. some of my favorite bands are: Seether, Slipknot, Skillet, Three Days Grace, In This moment, Imagine Dragons, Starset, Thousand Foot Krutch, Bring Me The Horizon, Linkin Park, Panic! At The Disco, I Prevail, Our Last Night, Fame on Fire, Marilyn Manson, Avenged Sevenfold, FFDP, Disturbed, Deftones, Get Scared, Halestorm, Shinedown and Hollywood Undead.
​Eh.. Favorite song Lyrics?
​This is the chorus to "The Fighter" by In This Moment.
​"I will not hide my face
​I will not fall from grace
​I'll walk into the fire, baby
​All my life I was afraid to die
​Now I come alive inside these flames"
​This song is very powerful. I highly reccomend you listen to it sometime.
​Roleplays..?
​I don't usually do RPs because nobody asks me to join.. But if you have an RP I can join I would be happy to..
​
​Main Dragons
​​Storm Splitter (Titan Stormcutter, and he is my MAIN dragon)
​Demise (Titan Deathgripper)
​Jolt Lock (Titan Skrill)
​DeadHeart (Crimson Gorecutter)
​Guillotine (Titan Snow Wraith)
​Screaming Silence (Titan Screaming Death)
​Savage (Titan Boneknapper)
​Hero (Titan Sand Wraith)
​Dragons? (very long list sorry.)
​ My main dragons will have coloured names
​Sharp Class
​Stormcutters: Storm Splitter (titan), Saint Asonia (titan), Joey (titan), StormSplittersWifeXD (titan), Natural Born Sinner (titan)
​Timberjacks: Angel, Angel Of Darkness
​Scuttleclaw​s: Hope (titan), Alistair (titan)
​Raincutters: Acid Rainer, Spoutblast, Abyssal, InGen
​Shivertooth (shiverteeth?): Shiver, BILLY, Mizz Long Face, Navy
​Speed Stingers: Blue (titan), Delta, Echo, Harpsbain, Sergal
​Razorwhips: Night Shear (titan), Broken Crown (titan), Mikasa
​​Prickleboggles: Blade fin, Medic, Lure
​Grim Gnasher: Torment (titan)
​Devilish Dervish: Crush Jaw
​Mystery Class
​Deathgrippers: Demise (titan), Azuriax (titan), Seraph (titan), Deramera (titan), Deathmatch (titan)
​Hideous Zipplebacks: Mangle (titan), Jekyll and Hyde (titan), Hydranoid (titan), Hazard and Biohazard
​Slithersong: Basilisk
​Death Songs: Skull Eater (titan), Carnivore (titan), Skull Eater Jr ( I logged onto the game one day and it had said I trained the baby deathsong. when I relogged, it forced me to name it and give it a stable.)
​Armorwing: Markidragon
Slithersong:​ Basilisk, Blacklight
​Snaptrappe​​r: Snap Jaw
Changewings: Acid Eater, Team Skull Grunt, Hypnotic Panic, Vulture
​Sweet Deaths: Pewdiedragon, Sweet Tooth, GOOD GODS, Butter
​Flightmares: Dream Eater (titan), Marionette (titan)
​Dramillion: Invincible (titan, and I want a refund for that age up.)
​Buffalord: MemeLord (titan)
Smothering Smokebreaths: Smokey, A Flying Orange, The Next Episode
​Boneknapper​s: Savage (titan), The Infection (titan), Guzma
​Boulder Class
​Crimson Gorecutters: DeadHeart, Velvet
Gronckles: Slimm Thicc Hippo.., Moto Moto.., Thanos Car..
​Whispering Deaths: Silent Screamer (titan), Bombwelter (titan), Hersha (titan)
​Shovelhelm: Knight
Sentinel: SteelStone (titan)
​Elder Sentinel: Migraine
​Snafflefangs: Foxy, Little Moo, Krampus
Thunderpede: Sam
​Quaken: Boulder
​Screaming Deaths: Screaming Silence (titan), WarCry (titan), Hellfire, DeathOfMySanity, Moms Spaghetti
​Groncicles: Planet Eater, It Was An Accident
​Grapple Grounders: Gravel Eater, Garlic, Mz`Hyde, Rayquaza
​Eruptodon: Loki
Hotburples: Oscar, Bobb The Blob, Pretty Noice
​Stoker Class
​​Fire Terrors: UnderworldRaven, FEAR
​Monstrous Nightmares: Claw Fang (titan, he was also my first dragon because I started before the new beginning), Spring Trap (titan), Valiant, Nemesis
​Hobblegrunts: Purple Guy, Usui
​Singetail: Flare
Silver Phantom: Fallout
​Flame Whipper: Dako
​Night Terror: Skyress
Fireworm Queens: Alpha (he's a boy so he's a Fireworm King I guess), Beast
​Moldruffles: Laughing Jack, Toxin, Armin
​Typhoomerangs: Bonnie, Nightscar, FireWave, Sin, Another Accident (I didnt mean to hatch him)
​Terrible Terror: Ren (titan)
​Tracker Class
​​Deadly Nadders: Chica (titan), Blade Spin (titan), Wavern, Trip, Virus
​Mudrakers: Silhouette, Given
​Rumblehorns: Champion (titan), Freddy, Welter
​Strike Class
​Skrills: Jolt Lock (titan), From Ashes To New (Titan), Noiz (titan), The Plague Doctor (titan), Exedra, Desire
​Triple Strykes: Midnight Glass (Titan), The Plague (titan)
​Woolly Howls: Monster (titan), Beauty Of The Bass (titan),Pursuit (titan)
​Snow Wraiths: The Smiler (titan), Guillotine (titan), Lightheath(titan), Alabastor
​Tidal Class
​Thunderdrums: Phoenix (titan), DISGUSTANG
​Tide Gliders: Jack Septic Dragon, Anti Septic Eye, Syrena, Motionless In White, Lil Mew, Diamond
​Sand Wraiths: Hero (titan), Indominus Rex (titan), Phantom (titan), Skarth (titan)
​Shockjaws: The Tank Engine (titan), Mountain Dew (titan) (I'm not apologizing for those names.)
​Sliquifiers: (there was a glitch where the sliquifier egg wouldnt dissapear from the pedestal, and every time I went into my stables it made me hatch another one, so three of them are glitched.) Funtime Foxy, YOU SHALL NOT COOK, Jean (Glitched), Aqua (glitched), Tayerr (glitched), Cinnamon Toast Ken
​Scauldrons: Aqua Shear (titan), Darkwater, Smidvarg, Tempest (titan), Legit, Nom Noms
​Windwalkers: Dream, Nightmare, Pergatory (Pergatory is Dream and Nightmare's son, and he is the only dragon I have that is the offspring of 2 of my dragons, because I started making backstories for all of my dragons, and so far I only have Dream, Nightmare and Purgatory's story.)
​Screenshots and Art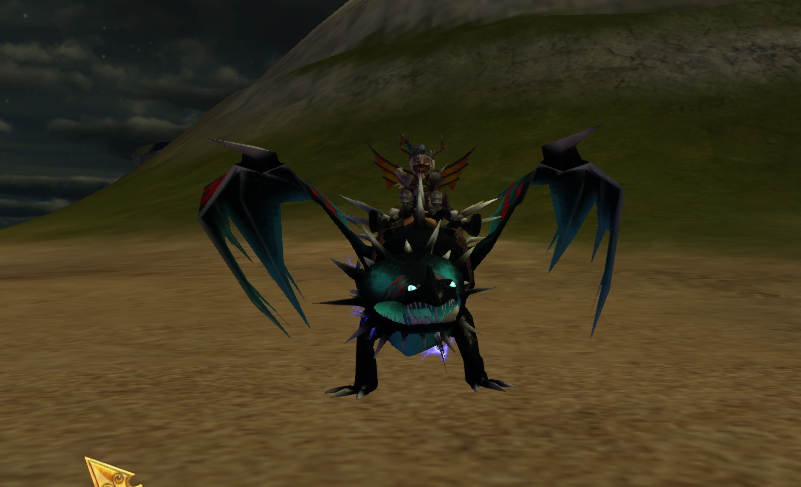 ​Me and Jolt Lock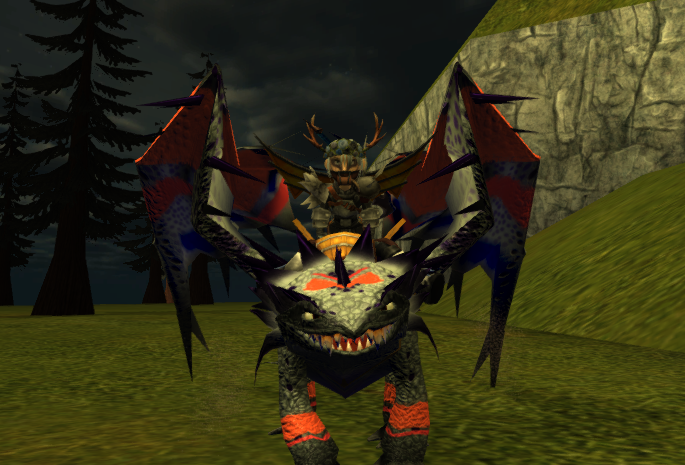 ​Me and Hero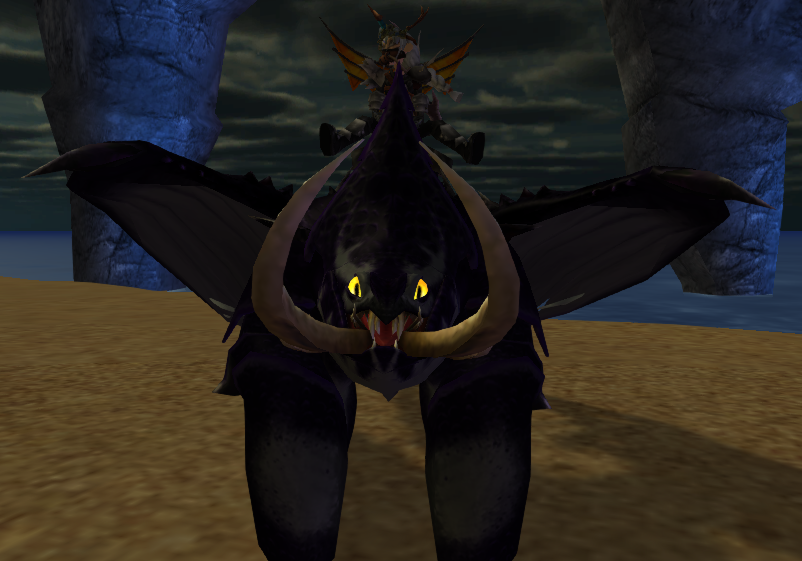 ​Me and Demise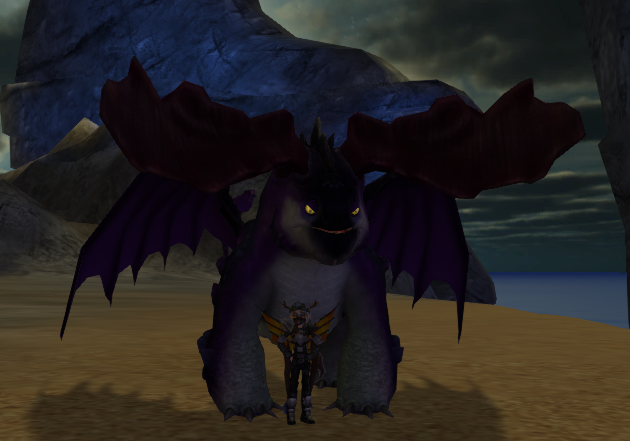 ​Me and Deadheart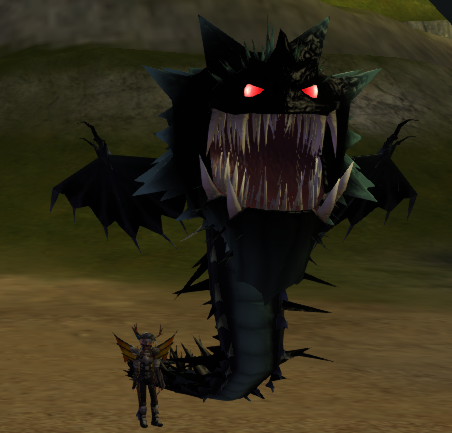 ​Me and Screaming Silence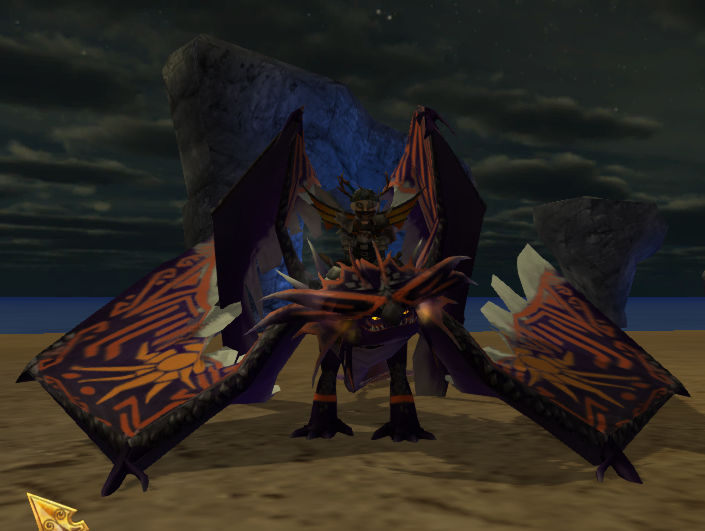 ​THE ALL POWERFUL ​STORM SPLITTER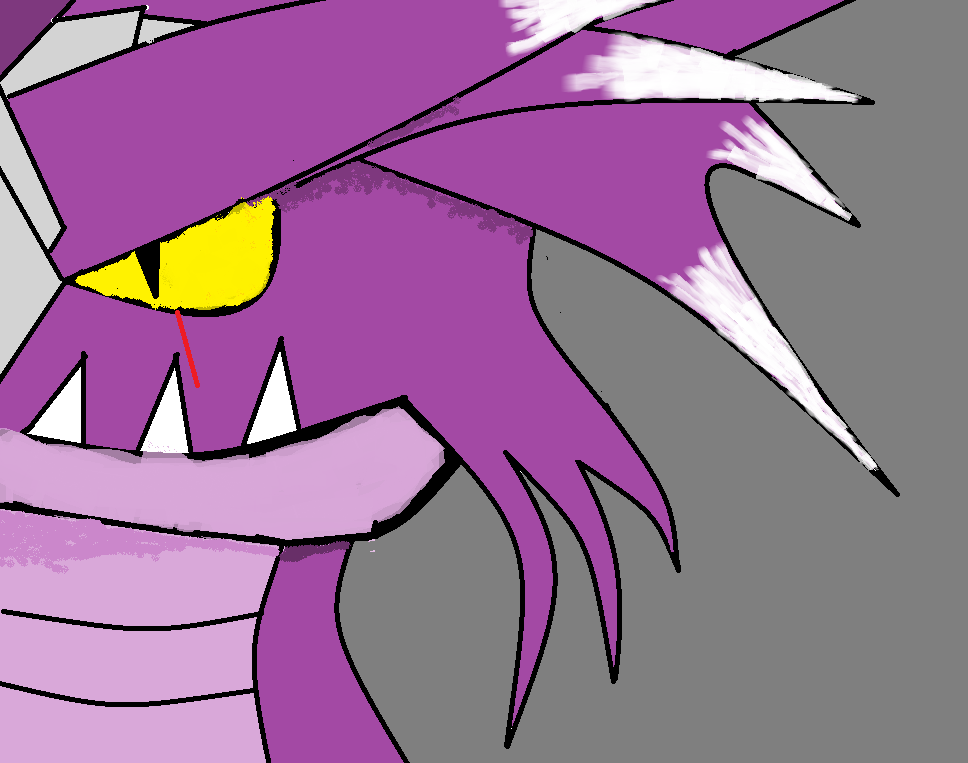 ​This is my first picture that I've made on my computer, I don't know how I would add textures or details, and I'm only really used to drawing by hand (my profile picture was also drawn by me.)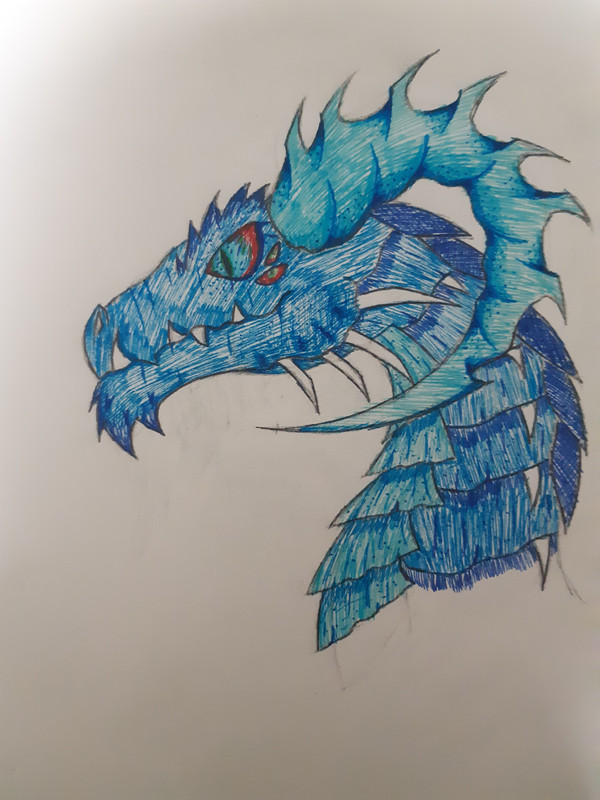 ​I drew an ice dragon. I don't think its good. Yes, it has 3 eyes. I have a habit of drawing dragons with lots of eyes.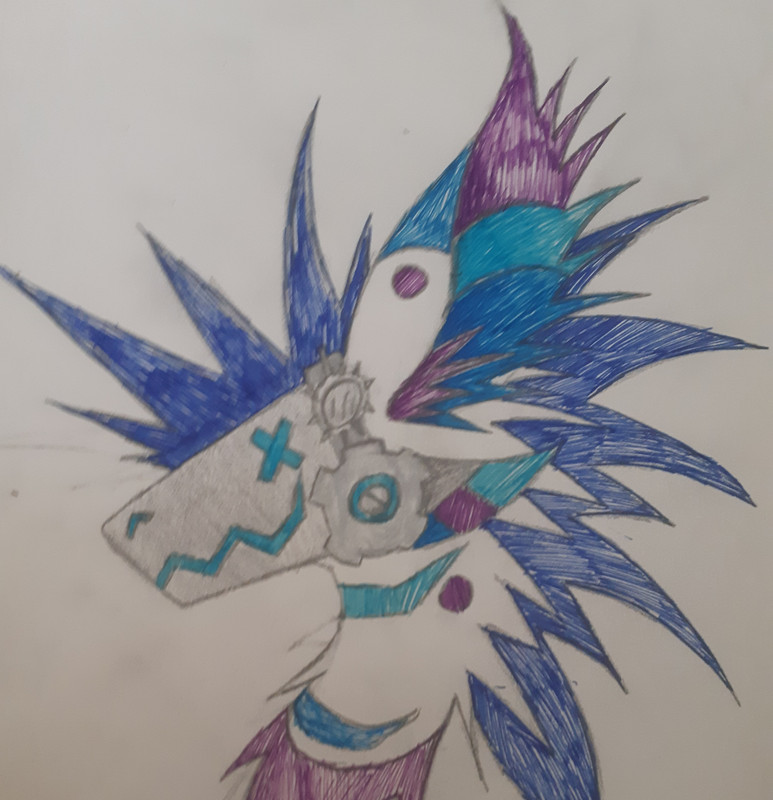 This is Cyro. Shes a Protogen. She's also my old profile picture.
​The Plague Doctor (my viking OC lol.)
​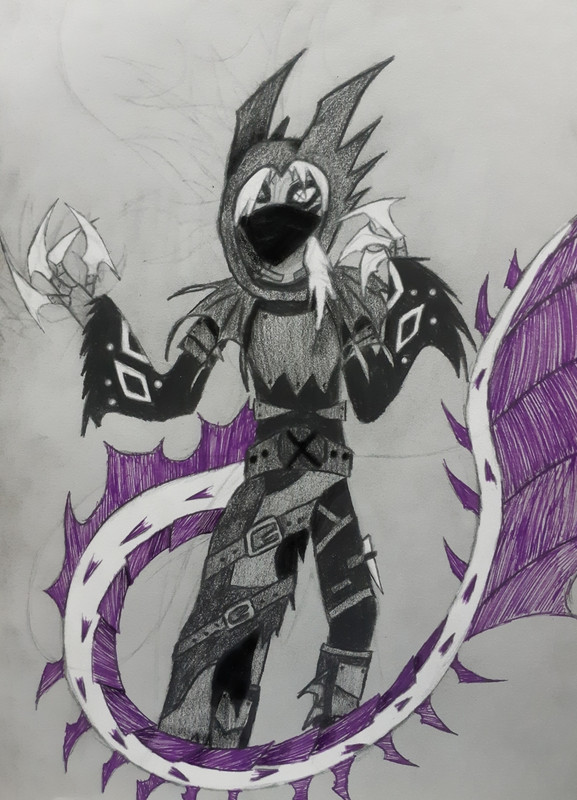 [Likes: Dragons, wandering around hunter camps and acting like she owns the place, and then promptly blowing them up with her dragons, flying around in the hidden world (oh did I mention she turns into a dragon? Well she does, the picture of her dragon form is below this.), her best friends
​Hates: getting fired at by others in the school.. her enemies..
​Her dragon form: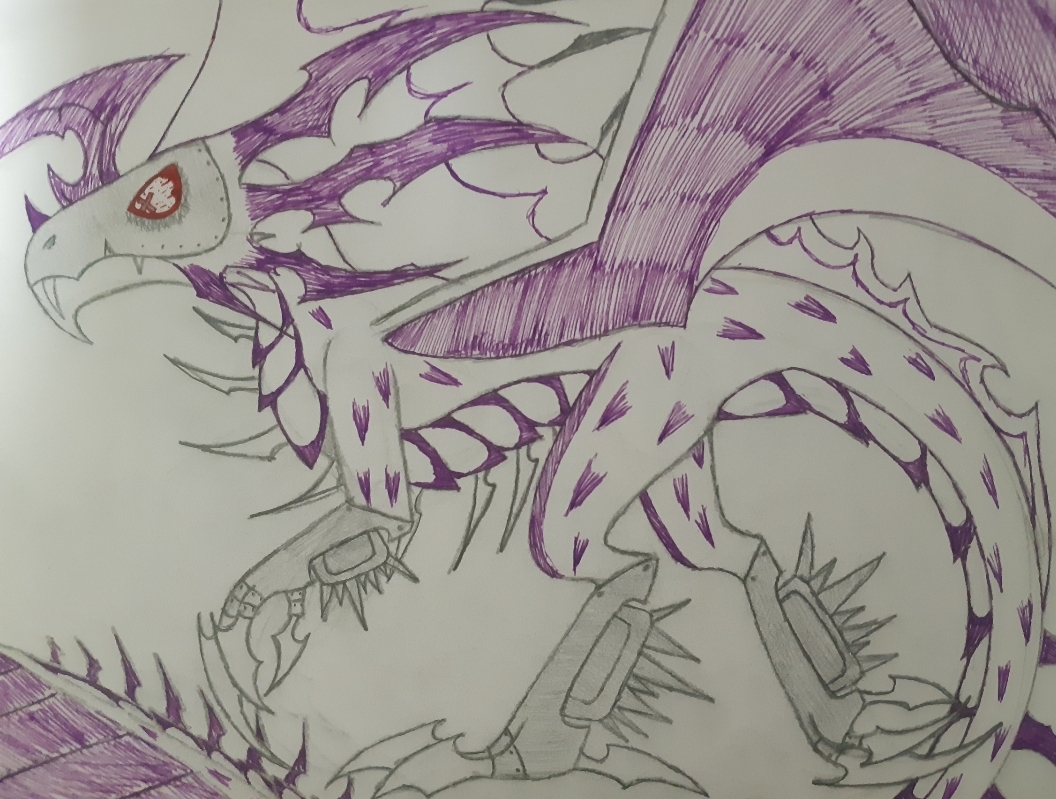 ​​
​Backstory
​(I have never written a backstory before so it might be bad.)
​It was normal at the school as always, Hiccup was working on new inventions, and the twins were destroying stuff, Until Astrid flew in from the training grounds saying she saw hunters coming towards the school. Hiccup and the gang along with all of the other students rushed to the Training grounds to stop the ships from getting into the school and hurting dragons. After a few minutes of fighting the ships, there was a roar so loud that it was heard over all of the growling and explosions coming from the dragons in the school. All of a sudden, a white and purple dragon with metal on its forearms, face, and its legs landed on the crows nest of the ship and started blasting fireballs made of a black smoke like substance at the students and everyone who was firing at the ship, and they all started backing away. Then the white and purple dragon flew up off of the crows nest of the ship, and blasted a ball of smoke at the ship. When the smoke cleared, There was a giant hole in the side of the ship, yet no debris anywere. Then the dragon flew back away from the ship, and then flew headfirst into the crows nest, tipping the hunter ship sideways and causing the ship to flip over. The white dragon looked at hiccup and everyone else. Hiccup looked closely at the dragon, trying to see what species it could be, however, he didnt recognize it as anything he had ever seen before. When he blinked, it was suddenly gone. Later that day when the ship was being removed from the school, Fishlegs ran up to Hiccup and said he found something interesting. Hiccup and Toothless followed Fishlegs, and he took them to the hunter ship from earlier that day. It had been flipped so the place where the black smoke hit it was visible. Fishlegs started saying that the fireball wasn't smoke, but it was burning hot ashes, that were hot enough to entirely disintegrate the materials from the ship within seconds. Then Fishlegs handed hiccup a dragon card with a drawing of the white and purple dragon on it, yet there was no info about it written on the card. Fishlegs was shining with excitement.
"ooh! I cant wait to learn more about it! Can we go search for it?! Pleeease?"
​Hiccup thought about it for a while, thinking about how dangerous this dragon was, but then he remembered all of the dragons he had faced before. He agreed with fishlegs, and told him to get Astrid and the others. Fishlegs was so happy that he was running around looking for everyone. when he was searching for snotlout, He ran into Plague and Storm Splitter.
​"Sorry Plague! We are going to search for that white dragon and I'm so excited!!"
​He kept running, but out of the corner of his eye he saw Plague glare at him. He ignored it and found Snotlout, and they all started flying out towards the ocean.
​"Why are we searching for this dumb dragon?? Nobody even saw where it went!! I could be training right now!" Snotlout yelled.
​"Yes but that dragon could be dangerous, or it could get caught by dragon hunters and used to destroy the School. " Hiccup said.
All of a sudden, Stormfly stopped flying and growled.
"Whats wrong girl?" Astrid pet Stormfly.
​ "Hh whats that over there? Is it a giant bird? CHICKEN IS NOT AMUSED!!!" Tuffnutt yelled.
​Hiccup got a worried expression on his face when he turned and saw the white and purple dragon staring directly at them.
​Then, the white dragon flew towards them faster than they could all react.
It pushed Hiccup off of toothless and they both started falling. Stormfly blasted a fireball at the white dragon, but the dragon flipped around and fired a ball of ashes at her fireball before it hit her, causing a giant explosion of ashes. Astrid looked around trying to think of a plan, but suddenly a titan Stormcutter grabbed her and Stormfly and started flying away from the others. When she looked back, she saw everybody else being carried by titan stormcutters as well, But the titan stormcutter carrying Hiccup and toothless looked.. familiar.. Storm Splitter. When she turned again to face forwards, she saw the white and purple dragon flying ahead of her. After a couple of hours of flying, they landed on a rock, and the titan stormcutters stayed close. The white and purple dragon walked closer, and Astrid went to grab her axe
​The titan stormcutters growled at her and she instantly dropped it on the ground. The white dragon smacked the axe far away from astrid with its tail, and then it sat down. Hiccup looked at it closely. It just sat there castually. Hiccup looked at Astrid with a confused look, and then everybody looked at each other. "uh... Plague?" Fishlegs said in a confused voice. Hiccup turned to look back at the white dragon, but instead of the dragon.. He saw Plague sitting where the dragon was. He looked at her in a confused way, until he looked at her hands and saw.. the white dragon's hands.. "Wait.. What?" Astrid asked. Then Plague stood up, and flicked around a long white tail with a giant purple fin at the end, and purple spikes.
​"Boo" Plague said
​"WAIT YOURE A DRAGON??" yelled the twins.
​"Can you blow up trees?! I love blowing up trees! You can come with us! LETS GOO" Yelled Tuffnut
​"Nobody is supposed to know about this, so no, I can't help you blow up trees."
"​Youre no fun!" said Ruffnutt.
​"Why cant anybody know?" asked Astrid.
​"Just act like you dont know, Ok??" Plague said in a serious tone.
"We won't tell anyone." said Hiccup. "Right Guys?"
"I still wish we could blow up trees.." Said the twins in a sad voice.
​Then Plague waved at her titan stormcutters, and they took them all back to berk. To this day, nobody knows that Plague can turn into a dragon, except hiccup and the others. Plague shows up at hunter raids to destroy ships every once and a while in her dragon form, but It still remains a secret.
(If you reached the end of my signature and read through my bad character backstory, PM me and I'll make a drawing for ya.)
I will add more to this and fix it later.
Tue, 04/16/2019 - 15:49
#11
HHRRRR-RRR!!!
REALLY CAPTCHA?!! it posted even though it said it hadn't, again!
Tue, 04/16/2019 - 15:59
#12
Raptors Assemble!!
Haha! I know the feeling. I just ignore it and it always works out.
Thu, 04/18/2019 - 05:39
#14
    ATTENTION PLOT
ATTENTION PLOT USERS!
Blue is a bit busy at the moment in
writing a new story!
Plots will be written ASAP!
Who's online
There are currently 14 users and 106 guests online.