Pixel Nadder Requests!
Hey everyone!
I decided to take request for pixel Nadders!
Well this is what they look like-
Rules-
1. One per person
2. Be nice
3. First in first done
4. I can close this thread
Form:
Name-
Body colour-
Spike colour-
Spots on wings (yes/no)-
Eye colour-
DO NOT REPLY YET!!!
__________________
ATTENTION IF YOU HAVE REQUESTED ART FROM ME:
Sorry I have been so slow, I am still doing requests/trades, I've just been busy. Thank you for understanding.
*UNDER CONSTRUCTION* - Lots of WIPs
WELCOME TO MY SIGNATURE- *signature banner will go here*
My Viking:
*Backstory will go here*

Art of VexyLu by others:
By FireFlash
By TosiLohi
By TosiLohi
By Bluemoon20523
By Werewolfgirl1253
By BoomBox74
By DuskDayBreak
By the ecliptic eight
By Arrowalker
By FireNightStar
By ScarfyWings
|~•~|
|~•~|
*WORKING ON DRAGON BACKSTORIES*
Dragons-
Sandwraith- Nibbles
Nibbles is my first dragon.
It was my first day at school of dragons, when Viking hunters were attacking Berk.
With the help of Toothless, and the other riders, we were successfully able to stop them, but not before they captured a few dragons.
With my axe, and brain, I managed to unlock Nibbles from the cage she had been trapped in.
We bonded then, and were set to start our journey at the school, together.
Since then, Nibbles has become a ruby crystal sandwraith.
by LayKary
by Durgonhunter
Groncicle- Vexy
Trader Johann was late for his arrival at Berk one day, so I was sent to look for him.
I found his ship, destroyed and covered in ice, near Berk, in the ocean.
On the shore was Johann, explaining what had happened.- a little dragon had hopped on his ship.
I named her Vexy.
I helped Vexy find her way home, back to her family.
I watched her grow, and as she did we bonded.
By ShiroKageFox
•Groncicle- IceWind
IceWind is Vexy's little sister, who I rescued when Mildew through her, and her other silblings off the edge of a cliff, and into the water.
Vexy and her mother where so thankful, they let me keep one.
Nadder- Lulu
I got Lulu out of the hatchery's collection of eggs.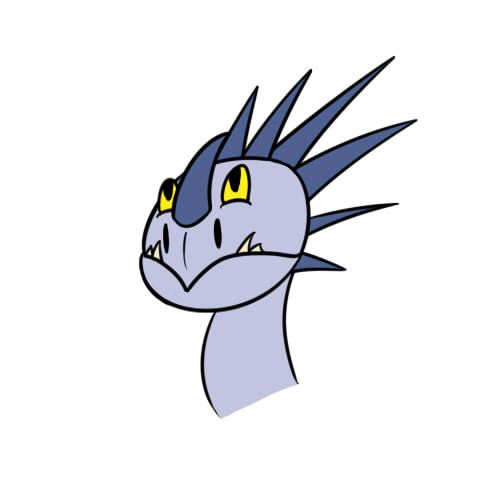 By FloofQueen
Death song- Melody
I rescued Melody from her mum's nest, after she was abandoned by her.
Armorwing- Armor
I saved Armor from dragon hunters and she bonded with me.
By FireNightSky
Smokebreath- Smog
Smog is the second smoke breath I got. I won him in battle.
Smokebreath- Skyfog
Skyfog is the first smokebreath I got. I also won her in battle.
By Nightfuryatom4
Whispering death- Groundwhisper
I got groundwhisper after finding her egg in the tunnels under Berk.
Whispering death- Groundquake
I won groundquake in battle.
Whispering death- Groundshake
I also won Groundshake in battle.
Whispering death- GroundBurrow
I won GroundBurrow in battle.
•Whispering death- GroundSmasher
I won GroundSmasher in battle.
•Screaming death- Screech
I won Screech in battle.
•Razorwhip- Cut
I found Cut's egg in an abandoned ship.
Razorwhip- Snip
I won Snip in battle.
By Vospader
Hotburple- Grunt
I won Grunt in battle.
Snafflefang- Fangsnaffle
I won Fangsnaffle in battle.
by dogloven
Snafflefang- Fangsnaffle Jr
I won fangsnaffle in battle.
By FroztWulf
Flightmare- Frightmare
I won Frightmare in battle.
by Scarfywings (animated by mrizky)
Moldruffle- Mold
I won Mold in battle.
by Umbreon27
Speed stinger- Sting
I won sting in battle.
By Okamisusi
•Speed stinger- Goldie
I won Gol hidein battle.
Fireworm queen- Helios
I won Helios in battle.
By Scarfywings
•Shockjaw- Helpfulwarrior
I won Helpful warrior in battle. I named her after one of my friends.
•Hobblegrunt- Wobbles
I won wobbles in battle.
Eruptadon- Flare
I needed help, and didn't have a dragon that could fly into the depths of a volcano, so I got Flare's help.
Singetail- Frizzle
I saved Fizzle from being auctioned by dragon hunters.
by Arrowalker
•Flamewhipper- Firelash
Firelash stowed away on my dragon, after my journey on impossible island.
Snowwraith- Blizzard
Blizzard is my racing dragon.
by TosiLohi
•Typhoomerang- BurntSwirl
I won BurntSwirl in battle.
Titan Stormcutter- BreezeHopper
BreezeHopper is my fast storm cutter
By Arrowalker
•Silver Phantom- Soar
Soar is my teen Phantom
•Raincutter- Splash
I won Splash in battle
•Triple stryke- Amethyst
I was given Amethyst from her mother, for saving her.
By Wutend Bonfire
•Grapple grounder- *currently hatching*
Eggs:
1x Groncicle
1x Sandwraith
1x Triple stryke
|~•~|
|~•~|
|~•~|
|~•~|
Adoptables-
*Im working on including names, etc
Scenseredshocked, my Shellfire, by Bluemoon20523
Hibiscus, my Sequin Wing, by Flowercrystal
Amethyst, a FriendFriend draggo, by 1flower
Stormrider, a Stormchaser, by Scarfywings
Sunfly, a Gardendigger, by Scarfywings
Galaxywhip, a Vesupa, by Bavelly
Peach, an Infertide, by Alicornbrodie
DeathSky, a baby nightfury, by Nightfuryatom4
Mysterystripes, a Marshtiger, by themasterplan47
PurpleFuzz, a Woolly Howl, by Wutend Bonfire
GreyShell, a Shelleye, by GoldenWraith
Issie, a Mountain Jackoat, by Scarfywings
Kiki, a Hyeagle owl, by Scarfywings
Ziggy, a Ratagator, by Scarfywings
Keja, a Foxret, by Scarfywings
Eza, an Impatypus, by Scarfywings
Rei, a dingorse, by ScarfyWings
Deathsky, and another nightfury, by Wutend Bonfire
GreySky, a Muddicry, by chameishida
VioletWraith, a White Mamba, by Megaboltphoenix
WinterBreeze, a Svalbard Howl, by Okamisusi
|~•~|
|~•~|
Thank you to all the amazing artists who have done art for me!
|~•~|
Sat, 03/18/2017 - 15:18
#2
Name- Jensi Body colour-
Name- Jensi
Body colour- red
Spike colour- blue
Spots on wings (yes/no)-yes
Eye colour- gold
__________________
This user will be inactive!
~~~~~~~~~~~~~~~~~~~~~~~~~~~~~~~~~~~~~~~~~~~~~~~~~~~~~~~~
Welcome to my Siggy!
RP Hostess | Mostly Pessimistic | Introvert | Aspiring Author |
You can call me Nav or Fury. I also go by Erin Larz. In real life, I am like this, but whenever it's not face-to-face, I am like this. I love to read, draw (digital drawings) and write my own stories/books. My favorite genres of books is mostly everything besides classic (PM me if you wanna complain about my taste in books). I have a heart for myhical animals (particularly the scaled, feathered and fuzzy ones) and often wish the things of the imagination came true. I'm a homebody but like to get out every now and then (preferably the library, lake or at my friend's house) and I enjoy listening to all sorts of music from Christian rap to Epic North's soundtrack worthy music!
Feel free to PM me for anything!
~~~~~~~~~~~~~~~~~~~~~~~~~~~~~~~~~~~~~~~~~~~~~~~~~~~~~~~~
Learn of my characters' origins in Faze Idolz!
Faze Idolz ~ The Official Tracking Thread
A perilous Game of War is at hand!
Game of War ~ Official Tracking Thread
I am currently taking requests for stories!
Would you like a story from me?
Play some Forum Games with me!
Riddles in the Dark - Forum Game
Two Truths and A Lie - Forum Game
Get to know me through my other threads!
If you could? ~ For Avid Readers
What If? | AU Brainstorming | Brainstorm HQ | BEWARE: Possible spoilers!
Take a look at my Request Threads!
Taking Requests for Viking IDs!
~~~~~~~~~~~~~~~~~~~~~~~~~~~~~~~~~~~~~~~~~~~~~~~~~~~~~~~~
RPs currently being hosted by: Navlyn Fury
Certain Death or an Unlikely Victory - Unlimited Spot PJO RP | Reworked and Rebooted
Thieves and Scorpions - 7 Spot WoF SandWing Hybrid RP | Reworked and Rebooted
~~~~~~~~~~~~~~~~~~~~~~~~~~~~~~~~~~~~~~~~~~~~~~~~~~~~~~~~
Introducing Hobbs, my fearsome Siggy Guardian!
~~~~~~~~~~~~~~~~~~~~~~~~~~~~~~~~~~~~~~~~~~~~~~~~~~~~~~~~
Rogue Wolf - Loud and Proud (as usual)
Clan: The Dragon Racers
Viking Name: Rogue Wolf
Friend Code: PM me
Trophies: 2,000+
Dragons: too many to put here, but i have more than 22
Main Dragons: Saebyn (Woolly Howl), Dagro (Sand Wraith), Tundragon (Snow Wraith), Skeil (Razorwhip), Reaper (Screaming Death), Clay (Mudraker),
Favorite Place: Training Grounds
~~~~~~~~~~~~~~~~~~~~~~~~~~~~~~~~~~~~~~~~~~~~~~~~~~~~~~~~
~Some Things About Me~
I am the person who makes a lot of mistakes irl and on the forums
I prefer limited spot RPs over unlimited spot RPs
I love dragons and wolves
I'm a booknerd
I am in the Percy Jackson fandom, and ship Percabeth
I ship Hiccstrid too
I am obsessed over archers and medieval stuff (particularly hot archers XD)
Somedays I'm introvert, sometimes around friends I'm extrovert
I'm Never in the Ever-Never Army (and in the fandom)
A Ravenclaw and proud of it! (don't kill me please I haven't read the books yet but took the official test anyways)
My favorite color is black
My second favorite color is red (ike blood red)
My Fandoms
Percy Jackson and the Olympians (PJO)
School for Good and Evil (SGE)
Wings of Fire (WoF)
Ranger's Apprentice (RA) / Brotherband Chronicles
Keeper of the Lost Cities (KotLC)
Septimus Heap (SH)
And much, much more... >:)
Ships
Percabeth (PJO)
Hiccstrid (HTTYD)
Sokeefe (KotLC)
Tagatha (SGE)
Hophie (SGE)
~~~~~~~~~~~~~~~~~~~~~~~~~~~~~~~~~~~~~~~~~~~~~~~~~~~~~~~~
I'm proud to be part of...
The Resistance - Megaboltphoenix
The Dragon Racers - httyyd (JbMiler)
The Resistance (Forum and In-game)
Wanna be part of the fab society? read these threads to learn more!
The Resistance Recruiting page | The Resistance Anti-Hacking Forum Society ~ Ultimate thread | The Resistance FAQs |
I advise you either PM megaboltphoenix or read the Resistance FAQs and the recruiting page to learn more.
I am part of the Forum clan/society The Resistance. We hunt down hackers and report them on the Forums. The Resistacne can be found in-game as The Resistance Society I believe. I'm not sure tho. You can mak a Cyber Dragon by nicely asking Mega or using her bases, which the links can be found in her signature.
~~~~~~~~~~~~~~~~~~~~~~~~~~~~~~~~~~~~~~~~~~~~~~~~~~~~~~~~
~Gallery~
Viriad by Megaboltphoenix
Resistance Badge by Mega
Rogue Wolf edit by Archery and Dragons
Rogue Wolf gif edit by the fantabulous Zit!
Zier by 1flower
Clan banner found on httyyd's siggy
Rogue Wolf by donnala
Dagro by grumpyforlife2
Maelstrom by Archery and Dragons!
Jensi the Notorious Nadder by Lululu6161
Rogue Wolf edit by Werewolfgirl1253
Saebyn by Feenix the Fire
Namica the Vesupa by Bavelly
Yenzi, Lunar Dragon Adoptable by snowflake12298
~~~~~~~~~~~~~~~~~~~~~~~~~~~~~~~~~~~~~~~~~~~~~~~~~~~~~~~~
~Quotes~
"There is no easy way to say 'I'm sorry'" - me
"Fix me Foster. You're my only hope." - Keefe (Keeper of the Lost Cities)
What was surprising though, was what Starflight got up to when he was bored - Wings of Fire, The Hidden Kingdom
"Somebody needs to tell Shade Boy the role of Troublemaker with Daddy Issues is already filled" - Keefe (Keeper of the Lost Cities)
"Just tell them to stare into each other's eyes and they'll be good" - Keefe (Keeper of the Lost Cities)
"Too much flab and not enough ab!" - Joker (LEGO Batman Movie)
"What is the password?" "Iron Man sucks!" - 'Puter, Batman (LEGO Batman Movie)
"Winning is no fun when there is no loser," - My mom
"Take the pain!" - my friend's dad
"When you write with a bird, it's called tweeting," - Maui (Moana)
"Because I'm one of the idiots who live in it!" Peter Quill (Guardians of the Galaxy)
"You said it yourself, ****, we're the guardians of the galaxy," - Peter Quill (Guardians of the Galaxy)
Who's online
There are currently 15 users and 70 guests online.