Pixel Nadder Requests!
Hey everyone!
I decided to take request for pixel Nadders!
Well this is what they look like-
Rules-
1. One per person
2. Be nice
3. First in first done
4. I can close this thread
Form:
Name-
Body colour-
Spike colour-
Spots on wings (yes/no)-
Eye colour-
DO NOT REPLY YET!!!
__________________


MESSAGE ME FOR FRIEND CODE
Backstory-
VexyLu's family were warriors.
They have lived on Berk for generations.
Always training, VexyLu was an expert fighter.
She was also smart, logical, strong and very pretty.
She had fought countless people, all had failed to win.
But VexyLu's parents wanted her to be even better.
She was enrolled in school of dragons, so she would be unstoppable.
As soon as she enrolled, Berk was under attack from dragon hunters.
VexyLu was there and was required to help the dragon riders.
Apon mounting toothless, VexyLu successfully helped defeat the dragon hunters.
That is when she noticed there was a trapped dragon.
VexyLu picked the lock and there was a magnificent, purple sandwraith.
VexyLu and the dragon immediately bonded.
She called her Nibbles.
And that is how VexyLu became a dragon rider.
Since that day, many years ago VexyLu has been on countless adventures with Nibbles.
They have helped many Vikings around the school and Berk.
They have dealt with many enemies like; a death song, dragon hunters, green death, and more.
VexyLu has helped discover an ancient Viking civilisation.
Along the way, VexyLu has trained many other dragons.
VexyLu joined the Berk guard.
Every time an enemy ship approaches, it is taken down quickly.
She often rescues dragon eggs from the sinking ships.
VexyLu has a hut on dragons' edge.
She lives partly there, and partly at Berk.
In her spare time VexyLu enjoys hanging with her friends, racing, helping new students, and of course training.
She is an even better fighter than before and her parents are proud.
You can often find VexyLu at the training grounds, Berk, the edge, or ice storm island.
She often patrols these areas, looking for dragon hunters.
TBC
Dragons-
Sandwraith- Nibbles
Nibbles is my first dragon that I rescued from a cage.
Groncicle- Vexy
I found Vexy on johann's ship. I helped her find her way back to ice storm island.
Nadder- Lulu
I got Lulu out of the hatchery's collection of eggs.
Death song- Melody
I rescued Melody from her mum's nest, after she was abandoned by her.
Armorwing- Armor
I saved Armor from dragon hunters and she bonded with me.
Smokebreath- Smog
Smog is the second smoke breath I got. I won him in battle.
Smokebreath- Skyfog
Skyfog is the first smokebreath I got. I also won her in battle.
Whispering death- Groundwhisper
I got groundwhisper after finding her egg in the tunnels under Berk.
Whispering death- Groundquake
I won groundquake in battle.
Whispering death- Groundshake
I also won Groundshake in battle.
Screaming death- Screech
I won Screech in battle.
Razorwhip- Cut
I found Cut's egg in an abandoned ship.
Razorwhip- Snip
I won Snip in battle.
Hotburple- Grunt
I won Grunt in battle.
Snafflefang- Fangsnaffle
I won Fangsnaffle in battle.
Flightmare- Frightmare
I won Frightmare in battle.
Moldruffle- Mold
I won Mold in battle.
Speed stinger- Sting
I won sting in battle.
Fireworm queen- Helios
I won Helios in battle.
Shockjaw- Helpfulwarrior
I won Helpful warrior in battle. I named her after one of my friends.
Hobblegrunt- Wobbles
I won wobbles in battle.
Snafflefang- Fangsnaffle Jr
I won fangsnaffle in battle.
Eruptadon- Flare
I needed help, and didn't have a dragon that could fly into the depths of a volcano, so I got Flare's help.
Singetail- Frizzle
I saved Fizzle from being auctioned by dragon hunters.
Thanls to all the incredible artists who made these pictures for me!-
(Fireflash)
(TosiLohi)
(Bluemoon20523)
(Bluemoon20523)
(Flowercrystal)
(1flower)
(Scarfywings)
(Scarfywings)
(Bavelly)
(Alicornbrodie)
(Nightfuryatom4)
Sat, 03/18/2017 - 17:21
#1
Request list-DO NOT REPLY
Request list-
DO NOT REPLY DIRECTLY TO THIS POST!
Done
Started
Not started
1. Navlyn Fury
2. Alicornbrodie
(Unlimited spots)
You can reply now, just not directly to this post!
Sat, 03/18/2017 - 15:18
#2
Name- Jensi Body colour-
Name- Jensi
Body colour- red
Spike colour- blue
Spots on wings (yes/no)-yes
Eye colour- gold
__________________
Welcome to my Siggy!
You can call me Furiess. In real life, i am like this, but whenever it's not face-to-face, I am like this. I love to read, draw (digital drawings) and play SoD. Feel free to PM me for anything!
Content (read at your own risk!)
1 - Faze Idolz (story)
2 - Game of War (story)
3 - Request cover art! (thread)
4 - Conversation Cafe (story)
5 - Headquarters (thread)
6 - Siggy Guardian (Hobbs)
7 - Ingame Viking (Rogue Wolf)
8 - Some Things About Me (nothing too personal)
9 - The Clans (forum and ingame)
10 - Picture Gallery (credit is given)
11 - Quote Gallery (from me and others)
12 - My World of Lor (OCs included)
OC Backstories
Faze Idolz ~ The Official Tracking Thread
((Head down to the end of my siggy to learn more about my world!))
A perilous Game of War is at hand! Stay updated with the link below!
Game of War ~ Official Tracking Thread
Get your cover art here!
Conversatoin Cafe
Headquarters
((Heads up for everyone. Mah siggeh will be constantly under reconstruction))
Introducing Hobbs, my fearsome Siggy Guardian! by Witcherforever
Rogue Wolf - Loud and Proud (as usual)
Clan: The Dragon Racers
Clan Status: Member
Clan Leader: JbMiler (httyyd)
Viking Name: Rogue Wolf
Friend Code: PM me and tell me why you want me on your friend list
Dragons: too many to put here, but i have more than 22
Main Dragon: I don't necessarily have a main dragon. I just use a dragon that's already sad/mad so then i don't use up energy playing with it before races or battles XD but i can be seen most often with Dagro (Sand Wraith; racer), Reaper (Screaming Death; battler), and Saebyn (Woolly Howl; racer)
Other vikings: SageBrookStrange and NyteRaider
~Some Things About Me~
I am the person who makes lot of mistakes irl and on the forums
I prefer limited spot RPs over unlimited spot RPs
I love dragons and wolves
I'm Cabin 7 (only PJO fans will get this.)
I'm a booknerd
My most recent fandom I've joined is PJO (Percy Jackson and the Olympians)
My brain never lets me be in reality for too long (in other words: my imagination is on 24/7)
I am in the Percy Jackson fandom, and ship Percabeth
I ship Hiccstrid too
I am obsessed over archers and medieval stuff (particularly hot archers XD)
Somedays I'm introvert, sometimes around friends I'm extrovert
I'm Never in the Ever-Never Army (and in the SGE fandom)
A Ravenclaw and proud of it!
I adore Vexento and Owl City!
I'm proud to be part of...
The Dragon Racers - httyyd
The Forgotten Racers - Knight of Fury
The Messengers - The Messengers / Megaboltphoenix
The Resistance - Megaboltphoenix
(huh. notice how all the clans im in start with "the")
The Dragon Racers (In-game)
The Dragon Racers are hard working racers, and loyal members to each other and the clan!
I will be posting Clan RP Events every once in a while!
The Dragon Racers RP Event: Snow Day on Berk
The Forgotten Racers (In-game)
Are you interested in joining The Forgotten Racers? PM Knight of Fury. if he isn't on, PM Tamra Diamond. She will be able to notify Knight of Fury in game. (Dia plays often)
The Forgotten Racers is a good place to be in the Top 100 (21 to be exact), we encourage other players and race often.
The Messengers (In-game)
Are you interested in joining the Messengers? Then here are the clan threads!
The Messengers~ Ultimate Clan Thread | The Messengers~ Artwork | The Messengers~ Code of Conduct | The Messengers Clan~ Newly updated thread | The Messengers: Rules and Requirements* | The Messengers FAQs |
*must read the Rules and Requirements in order to join. Also, read The Messengers, signature
The Messengers is meant to help other clans (hacking clans not included, thus the Resistance,). We welcome new members and are not competitive as to who has more trophies and who doesn't. Our main 3 goals are to reach Top 100, spread the light of Christ as we do so and encourage other anti-hacking clans.
The Resistance (Forum and In-game)
Wanna be part of the fab society? read these threads to learn more!
The Resistance- Hacker-Hunting Forum Clan is Open | The Resistance Recruiting page | The Resistance Anti-Hacking Forum Society ~ Ultimate thread | The Resistance FAQs |
I advise you either PM megaboltphoenix or read the Resistance FAQs and the recruiting page to learn more.
I am part of the Forum clan/society The Resistance. We hunt down hackers and report them on the Forums. The Resistacne can be found in-game as The Resistance Society I believe. I'm not sure tho. You can mak a Cyber Dragon by nicely asking Mega or using her bases, which the links can be found in her signature.
~Picture Gallery of Sorts~
Nazu my Whispwing by Zikta
Viriad my Resistance Cyber Dragon by the fab Mega!
Clan Banner by Knight of Fury
Clan gif by Mega
Resistance Badge by Mega
Rogue Wolf edit by Archery and Dragons
Rogue Wolf gif edit by the fantabulous Zit!
Zier by 1flower
Clan banner found on httyyd's siggy
Rogue Wolf by donnala
Dagro by grumpyforlife2
Maelstrom by Archery and Dragons!
Jensi the Notorious Nadder by Lululu6161
~Quote Gallery of Sorts~
"There is no easy way to say 'I'm sorry'" - me
"Fix me Foster. You're my only hope." - Keefe (Keeper of the Lost Cities)
What was surprising though, was what Starflight got up to when he was bored - Wings of Fire, The Hidden Kingdom
"Somebody needs to tell Shade Boy the role of Troublemaker with Daddy Issues is already filled" - Keefe (Keeper of the Lost Cities)
"Just tell them to stare into each other's eyes and they'll be good" - Keefe (Keeper of the Lost Cities)
"Too much flab and not enough ab!" - Joker (LEGO Batman Movie)
"What is the password?" "Iron Man sucks!" - 'Puter, Batman (LEGO Batman Movie)
~Welcome to my World of Lor!~
The past, present and future all clash in my world of Lor! Dragons, knights, mythical creatures, etc. mingle with technicians, robots of all kinds, and much more!
My Beloved Characters (Do not Steal!)
Black - Linked
Two legged - male
Faspian
Lyzerek
Zadak Yagari
Ashter
Zenzin
Targrym
Nitai
Merlin
Two legged - female
Zaruta Wolfmage
Wolf Strange
Zale Tydlwaev
Kazei Yagari
Rynn
Crisis
Tetris
Siren
Furiess
Four legged/winged/legless - female
Deathstrike
Darkstrike
Winshreke
Viperess
Moonryt
Four legged/winged/legless - male
Nazu
Carn
Saebyn
Zaradi
Tor
Zeke
Viriad
Darkrai
Fox
Powers/Abilites/Skills
Twilighter - someone with the most powerful form of shadow manipulation
Illusionist - someone who can manipulate what you can see
Tempester - someone who knows the strongest form of water manipulation
Volter - someone who can harness the strongest form of electric manipulation
Flare - someone who can master the strongest form fire manipulation
Crescent - someone who has fully learned weather manipulation
Electrixile - someone who has multiple abilities to bend non-solid things (dust, water, iron flecks) and all forms of fire (electricity, sparks, etc.)
Glacierix - someone who has multiples abilites to bend solid things (metal, earth, rock) and all liquid things (water, ice, humidity etc.)
Kingdoms
Zaellias - tribal, warrior, nature
Aerathain - flyinf creatures, reptiles, sky
Gallex - technology, engineering, inventing
Gondarhad - elite warrior, legendary,
Validan - mammals, runners,
Skylink/Lairkin Placings
Senshi – soldiers, bodyguards, blacksmiths, etc.
Aiggie – assassins, spies, sneaks,
Pawn – messengers, spies, archers,
Knight – Challengers, bodyguards,
Other – Jack-of-all-Trades
Sat, 03/18/2017 - 17:13
#4
Could I get one plz?
Form:
Name- Bristle
Body colour- Orange
Spike colour- Sky blue
Spots on wings (
)- Blue
Eye colour- Yellow
Thank you in advance! :)
__________________
Welcome to my signature!
It's in a mess rn, but I'm working on it. Enjoy!
I love Wolfsong so much! It made me cry, and that's saying something!
Art corner
Askar and Ferno exploring. Ferno is still Alpha at this moment.....
Base by XxTheDragontrainerxX
The Alpha protects them all!
Ferno, Askar's father
Base by Alicornbro hide(Me! :D)
Askar approoves <3
Askar found her friend (Shadow/Toothless), and he's showing her the drawing he did.
Base by XxTheDragonTrainerxX
Toothless the Night Fury
School of Dragons Titan Flightmare
SCOOORE!!!!
Base by Furyfan0309
Ferno and a Golden Fury looking for Askar.
Base by XxTheDragontrainerxX
"This is an X-Box you say??"
Shadow (Toothless. :P) is going exploring, and Winter saw something on the water. "Looks like a boat.." Ferno said. He was still quite concerned about the new Alpha. Askar, hearing the word "Boat", bounded over to see it.
"Oh wow! I've seen one of them before. Look, they're hauling the fish onto it." Winter and Askar observed the men as they threw another net into the water. "Are they taking it all?" asked Winter as they threw a third net in. "What? Like... stealing it? That's not very nice!" Winter took off towards the boat, while Askar sat on the cliffedge, feeling awkward. This was not a good situation. Why were those men taking all of the fish?
WELL THEN!! I hope you liked that mini story. XD
Base by Furyfan0309
Just what it says. XD
Huris, an orange Titan Coruskis, fighting Trajan, a vicious sea serpent.
And... me in my power mode! :D
For me? :O
Askar gif by Olizozoli. TYSM!!!!
Aunrey done by the absolutely amazing TosiLohi!! Thank you so much!
Bristle pixel art by Lululu6161. Thank you! I love it!
Askar by Galactic-Fire. Thanks! :)
The bouncie duo!
Starflight Glacial
HTTYD Universe (c) Cressida Cowell, Dreamworks
Memes and other funny stuff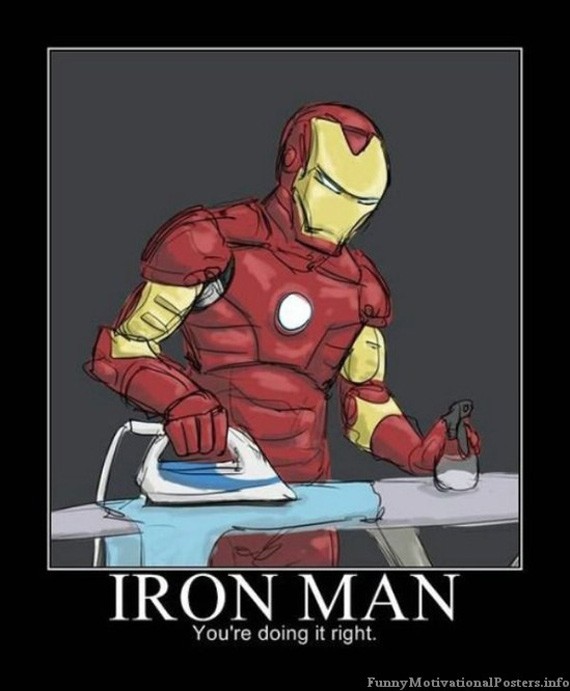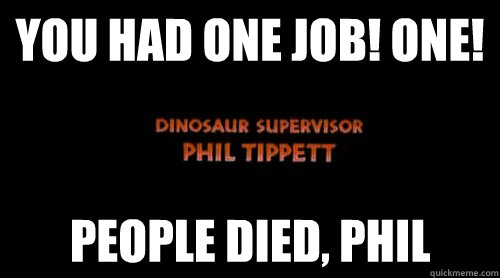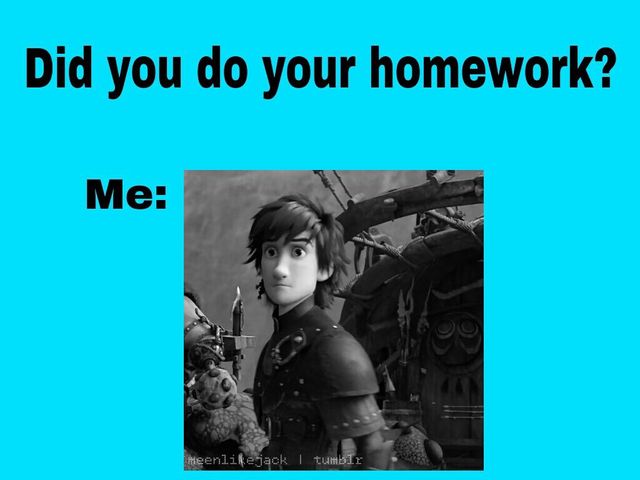 Me watching EVERYTHING: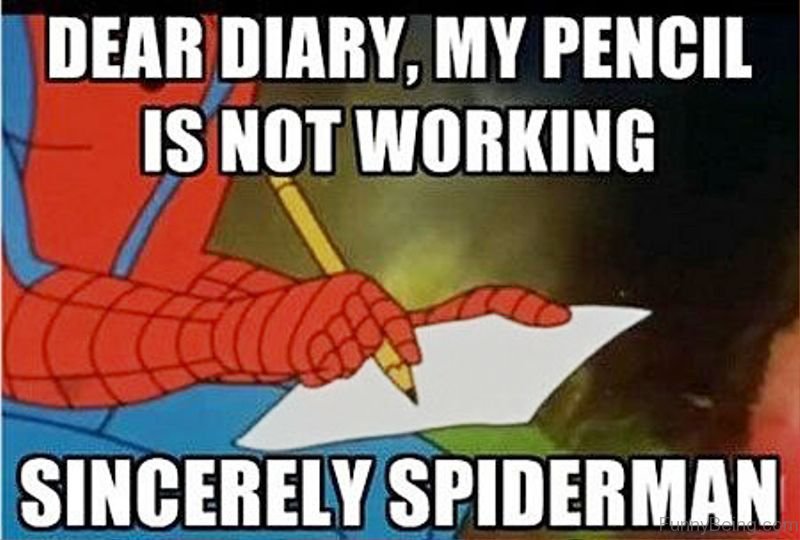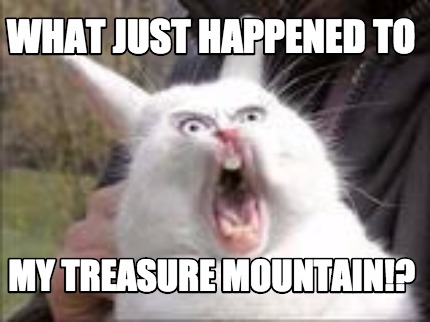 TIME FOR HUGS!!!!!
Me whenever I'm bored.
Black divider feathers by SoluxeVitaeli
Sat, 03/18/2017 - 17:20
#5
Who's online
There are currently 74 users and 193 guests online.