Pet Thread! :D
So we all have those pets in our lives that makes us happy and no matter what they do we always love them so in this thread you can talk about your pet and share pictures if you want. xP
I will share my girl, Stormy. After Daisy got put down I was depressed... But my parents were kind enough to buy me a puppy whom I haven't introduced after owning her for months- x'D Name: Stormy Gender: Female Breed: Poodle Shih-tzu mix puppy Colors: Light brown colors with black tips on her fur Personality: Where do I begin... When I picked her up she was sleepy, she was pretty calm (she aslo had ticks so who knows), and just a tiny fluffball. She started playing, jumping on and off of things after her ticks were removed, and just sweet. Now she boxes my Mom's dog, Bella (85 pound poodle vs a 10 pound dog :'D), in the face and plays with her, will jump on or off things no matter how high and dangerous they may be, She is very playful, protective, very smart, amazing sense of smell, and stubborn. Pictures: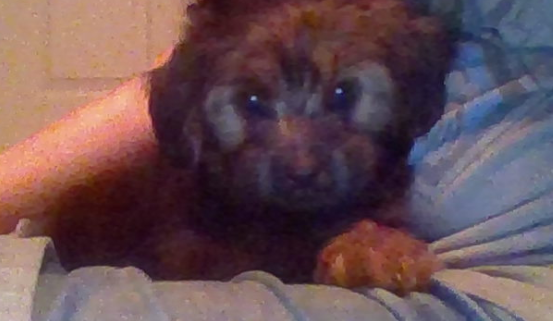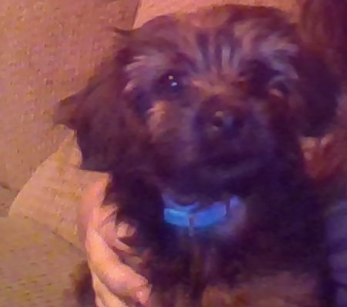 The day I brought her home :3 A moment we had together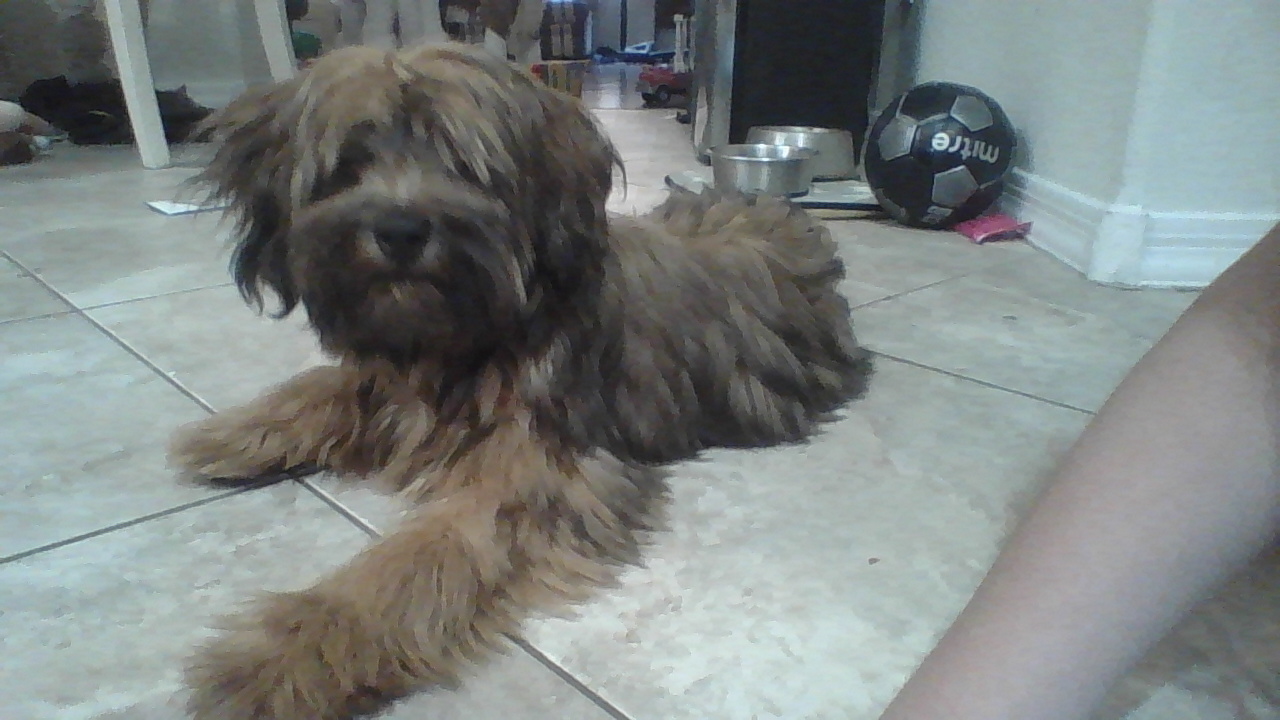 What she looks like today.
Mon, 03/16/2020 - 15:58
#4
This is going to be long... XD
Oh, well, I have quite a few pets... All of whom I love to bits.
First are my cats.
Name: Jazz, AKA Jazzy, Jazzy-boy, or Jazzy Monster
Gender: Male
Age: Almost 3 years old
Breed: Domestic Short hair (DSH)
Colors: He's a sleek brownish-silver tabby with black stripes and spots. He also has a white belly, chest, throat, and blaze on his face, but his chin is a light brown color. His paws are also all white, and one of his back legs has a white kneecap on it.
Personality: Jazz is my spunky, independent, trouble-making fur-baby. He loves hunting, playing with our other cat, occasionally napping on someone's lap, and showing off to people by climbing trees, racing around the house, and pouncing on leaves and grass. He sometimes acts like he hates getting touched and hugged, but if you are lucky, you can feel his silent purr vibrating when you rub his chin. He knows how to touch/follow a target stick and give high-fives.
And his older feline "brother", who is actually the family cat and not mine.
Name: Hudson, AKA Huddy or Huddy-bud
Gender: Male
Age: Almost 9, I think?
Breed: DSH
Colors: Grey and cream. He's also a tabby, but he's a light grey with dark grey stripes/spots and a cream underside. He also has an adorable white diamond at the base of his throat.
Personality: Lovebug. He adores people, even strangers. He is a bit lazy, but he's getting older, so that's to be expected. He likes to be wherever the people are, and will even take walks with us just to have our company. He doesn't sleep on our laps too often, but he really likes coming up and getting loved on. You can call him and he'll come running with his tail up and purr already going! He knows how to touch/follow a target stick, come, sit, and wait/stay.
Now my other special boys: My mini donkeys!
Name: Oakley
Gender: Male
Age: Also 3 years old
Breed: Mediterranean Miniature Donkey
Colors: A reddish-brownish color with hints of grey, with white around his eyes, on his nose, in his ears, and on his belly, and a black mane and tail, with a black stripe that runs all the way from one to the other down his spine, and another black stripe that cuts across over his shoulders.
Personality: A bit standoffish to strangers, but enjoys scratches, hanging around me, and doing things to earn rewards. Likes to be in charge, but lets himself be pushed around to some extent by his half-brother companion. Enjoys neck-wrestling, racing, and playing tug-of-war with my other mini donkey.
And his smaller half-brother...
Name: Rowan
Gender: Male
Age: Just slightly younger than Oakley
Breed: Mediterranean Miniature Donkey
Colors: A more grey color with dark brown hints and the same white and black markings as Oakley, except that he also has a dark brown streak on his belly and two extra, smaller stripes on his back, cutting across his dorsal stripe.
Personality: More outgoing and attention-seeking then Oakley, and loves to get attention. He has an ornery streak, but can be a sweetheart too. He likes to be the only one getting attention, so he often tries to chase Oakley away when I'm trying to scratch or brush them. He enjoys racing and playing with Oakley, and watching whatever people are around.
And, last one(s)! Sheep this time.
Name: Breeze, AKA Breezy
Gender: Female
Age: Oh... almost two months?
Breed: Probably a Suffolk crossed with some white-faced sheep like Dorset, Lincoln, or Cheviot
Colors: White, with brown patches on her legs and face. The patches on her face are around her eyes, nose, and on her ears.
Personality: Very friendly. She's a bottle lamb that I'm raising, so she thinks I'm her mom. She loves chin and chest scratches, and gets all floppy-eared if you rub her. She also loves to jump around and race our other two female bottle lambs, Frost and Gale, who are both white. Her best friend is Frost, and she follows her everywhere.
That's pretty much all of them, except for our several hens, but I don't want to name all of them, because it would be even longer! XD