Pacific rim banners
Hi everyone I decided to start do Pacific rim banners seens I am a fan of the movie and I enjoy giant robots and hideous monsters. Here is a example of the banner

Hope everyone can see it . I'm a fan of the Gipsy and the Becketts that's why I put this one up.
I will only be doing a few banners so you have to be quick. I can do better ones.
__________________
Welcome to my signature

Player name = Younglightfuryloverthethird
Clan = XxProtectors of the world ( leader)
Trophies = Currently 1004
Dragons
Sandy (adult sand wraith)
Sharpy (adult deadly nadder )
Arrow (adult armorwing)
Snowflake ( teen groncicle)
Erupe ( baby erupetdon)
Toothless (adult night fury )
Lightfury ( adult lightfury)
Krogan ( adult singetail )
The Great Protector ( adult erupetdon )
Zodiac ( adult deathgripper)
Hookfang ( baby monstrous nightmare )
Barf and Beclch ( baby hideous zippleback )
Fishmug ( baby gronckle )
Tuff and Ruff ( baby hideous zippleback )
Poseidon (many be teen thunder drum )
Geoko ( teen flamewhipper )
Shadowfang ( adult screaming death)
Garf ( adult deathsong )
Windshear ( teen razorwhip )
Hughthevast( baby snafflefang )
Charliethestarcatcher ( adult woolly howl )
Sonic ( teen speed stinger )
MasterYoda ( baby prickle boggle)
Marystellet ( teen hobblegrunt )
I will be soon getting more dragons and adding some photos in so stay tuned.
Things about me in game
I like racing in trr .
I am proud leader of XxProtectorsoftheworld
>*<*>*<*>*<*>*<*>*<*>*<*>*<*<*>*<*>*<*>*<*>*<*>*<*<*>*<*>*<*>*<*>*<*>*<*<*>*<*>*<*>*<*>*<*>*<*<*>*<*>*<*>*<*>*
XxProtectorsoftheworld
XxProtectorsoftheworld is looking for strong brave smart
vikings that can help protect players from hacking and
bullying. Our clan has now raised for the greater good of
School of dragons players we decade our sod lives too protect everyone here at School of dragons . We also pledge loyalty to IxHealersoftheworldxl for supporting
us
and for making this all happen.
If you like to sign up for membership in this clan you must at least have 300 or more trophies and play TRR (Thuder run race ) couple times a week this will be located at Training grounds.
Rules
. If you are seen or caught hacking you will immediately get kicked out / banned from the clan without warning.
. You must treat clan members like they want to be treated.
.
NO BULLYING if you bully someone in the clan or outside you will get a warning if you keeping doing this
you will get kicked out /banned from the clan.
These rules are applied so that everyone will feel safe and happy.
Here is the form when you are done pm me it
Name
How many Trophies
Friend code
Little blurb of why you want to join and what you can benefit to our clan.
All the Protectors hope to see you soon.
>*<*>*<*>*<*>*<*>*<*>*<*>*<*<*>*<*>*<*>*<*>*<*>*<*<*>*<*>*<*>*<*>*<*>*<*<*>*<*>*<*>*<*>*<*>*<*<*>*<*>*<*>*<*>*
Social
I am on Giphy but most of my gifs are private but don't worry I will soon post a gif that can be seen. Here is the link.
https://giphy.com/channel/Younglightfuryloverthethird
>*<*>*<*>*<*>*<*>*<*>*<*>*<*<*>*<*>*<*>*<*>*<*>*<*<*>*<*>*<*>*<*>*<*>*<*<*>*<*>*<*>*<*>*<*>*<*<*>*<*>*<*>*<*>*
Support Long Night Flight !
Banners made by Andrea Easton .
Art
I am a fan of both Httyd and Marvel . I like to modify artwork from online so that it look unique. I haven't modified this picture .I also like to trace stuff and make it look cooler . My drawing level is not so good so instead I modify drawings.
>*<*>*<*>*<*>*<*>*<*>*<*>*<*<*>*<*>*<*>*<*>*<*>*<*<*>*<*>*<*>*<*>*<*>*<*<*>*<*>*<*>*<*>*<*>*<*<*>*<*>*<*>*<*>*
Thank you Sohki,VicZarSky, Anic101 Izzydrawsdragons Speedyleaf ZestyDragonwing ,AndreaEaston,Belubel2014 Flitt , Frugal ,Dragon rider fury and Carlinalina for making this art for me .
Lunar is now my art guardian.

>*<*>*<*>*<*>*<*>*<*>*<*>*<*<*>*<*>*<*>*<*>*<*>*<*<*>*<*>*<*>*<*>*<*>*<*<*>*<*>*<*>*<*>*<*>*<*<*>*<*>*<*>*<*>*
That's all I have for now folks

Wait what why you still here huh I thought YouTube's most cringeworthy brother's would have scared you
to the next siggy . * Sighs * lol it's not even my opinion it's Reaction time opinion.
>*<*>*<*>*<*>*<*>*<*>*<*>*<*<*>*<*>*<*>*<*>*<*>*<*<*>*<*>*<*>*<*>*<*>*<*<*>*<*>*<*>*<*>*<*>*<*<*>*<*>*<*>*<*>*
Fri, 04/03/2020 - 17:31
#6
"You just gestured to all of me" - Hiccup
Hey, I saw your post and looked through some of your banners. I love the Pacific Rim movies, I watched the first one about a year after it came out; and I watched the second one in the movie theater. I lover your idea of creating banners and thongs for it but, you should post it in the TV, Movies, Videos, and Entertainment of the forum where people will be more likely to reply to it and talk to you about it.
Now if I understand correctly, you're making banners of specific Jaegar's and Kaiju's?
If so, are you creating them pictures that have already been made/posted/created? Or are you drawing them yourself?
__________________
Signature quotes, pictures, and memes are still being improved.
WELCOME TO MY SIGNATURE, I HOPE YOU ENJOY IT!
Thanks to ToothlessColdNight for the amazing profile picture of the two of us <3
I support all our heros, they protect us and sacrifice their lives for ours day and night. Thanks to you all, because of you, we can we rest easily.
I am TristenT, I'm proud to say that I will always respect and support our heros.
I am a Cross Country runner, a biker, a guitarist, and a pianist. I hope to excell in all things I set my mind to doing.
My SoD name is BlizzardTheBezerk
My nicknames are Tris, T, and Blizz
My usual in game look
My favorite movies are HTTYD 1 and 2, Real Steal, Pacific Rim, Pacific Rim Uprising, Rampage, all the Fast and Furious movies, The Waterboy, the new Power Rangers movie, all the Star Wars movies, and a ton more i dont remember.
My favorite TV series' are RTTE (race to the edge), DoF (defenders of berk), Trollhunters, Arrow, A Series of Unfortunite Events, Star Wars The Clone Wars, and The Dragon Prince.
My favorite kind of music is Hard Rock, Heavy Metal, Southern Rock, 80's rap, Some of todays rap, and 80's rock.
My favorite music artists are Shinedown, Godsmack, Alice in Chains, Disturbed, Van Halen, AC/DC, Guns n' Roses, Aerosmith, Foreiner, Nirvana, Foo Fighters, Kid Rock, Moccasin Creek, Bad Wolves, Dire Straights, Apocolyptica, Linkin Park, Korn (some of their songs), Metallica, RHCP (Red Hot Chili Peppers), Extreme, Queen, Nickleback, Bon Jovi, The Cranberries, 2pac, The Beastie Boys, The Fat Boys, Vanilla Ice, and Eminem.
My dragons are Athena, Deadly Nadder, Ares, Flightmare, Niffleheim, Whispering Death, Ghost, Whispering Death, Loge, Singetail, Welder, Amor Wing, Lyre, Death Song, Scorpian, Triple Stryke, Goliath, Sentinel, Spike, Deadly Nadder, Spike, Razorwhip, Tyr, Razorwhip, Bone Smasher, Rumble Horn, I have two others but I can't remember them. By the way this is from both account's.
I am a proud Elder of the Nightlight Racers, where all my friends in SoD are, and where I go when I need someone to talk to. Thanks guys!
Also, I know I'm going to have haters for this but oh well read on to my quote and think before you speak but, I don't care if someone is hacking as long as they stay on their account and stay away from me and my friends; I guess I'm saying I support hacking unless they hack another person's account. There I said it. Get over it, because I'm not arguing with you over it.
All my love goes to ToothlessColdNight, the best GF ever! <3 cx
Pictures, Quotes, and Memes
"Say what you will, we all have opinions and theories. You keep yours and I'll keep mine, don't hurt me for them and don't hurt others for their's."- Me
"The minute you think of giving up, think of the reason you held on for so long"- JackSepticEye
"We all bleed the same color when you cut through the flesh"- Moccasin Creek feat. Bruce Kulick and Twan D
"You can do anything you set your mind to, man"- Eminem
"The truth is, you don't know what's going to happen tomorrow. Life is a crazy ride, and nothing is guaranteed"- Eminem
"Before you judge someone, walk a mile in his shoes"- Eminem
"You can make something of your life. It just depends on your drive"- Eminem
"Stay away from negative people. They have a problem for every solution"- Albert Einstein
"I've failed over and over again in my life. And that is why I succeed"- Michael Jordan
"The problem is not the problem; the problem is your attitude about the problem"- Captain Jack Sparrow
"...No matter what others think, it's your life, go on with confidence" - Joker
"Nobody can hurt me without my permission"- Mahatma Gandhi
"A leader does the right thing when others are doing the wrong thing, be a leader and do the right thing, create a good example for others to follow"- Robert W. T., my dad.
"Be strong, but not rude; be kind, but not weak; be bold, but not bully; be humble, but not timid; be proud, but not arrogant."- David Draiman from Disturbed
"You've got two choices; you could either complain about it, or use it as fuel to make you a better person"- Brent Smith from Shinedown
"Don't Be Delicate, be Vast and Brilliant"- Brent Smith
"Devistation is only negative if you learn nothing from it"- Brent Smith
"Be good. Be good to each other"- Brent Smith
"You know what is truely awesome...Telling the person next to you that you love them."- Brent Smith
"Sometimes you have to except when someone doesn't feel the same about you."- Mazikeen "Maze" Smith from Lucifer
"People don't arrive broken. They start with passion and yearning till something comes along disabuses those notions."- Lucifer from Lucifer
"Fear kills your ability to see beauty"- Will Smith
"Fear is not real. It is a product of thoughts you create. Do not misunderstand me. Danger is very real. But fear is a choice"- Will Smith
"Dont' chase people. Be yourself, do your own thing and work hard. The right people, the one's who really belong in your life, will come to you and stay"- Will Smith
"Lies run sprints, but the truth runs marathons."- Michael Jackson
"The only place where SUCCESS come before Work is in the dictionary."- Words of Wisemen on Instagram.
"We are all perfectly imperfect..."- Sully Erna
Shinedown, my favorite band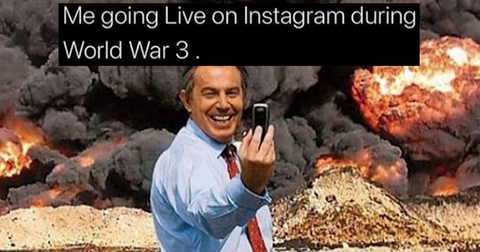 (Relateable XD)
(Also relateable XD)
(RIP StanLee)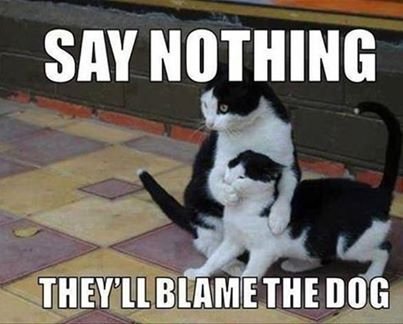 Dont' be Delicate, be Vast and brilliant-Brent Smith.
Who's online
There are currently 29 users and 163 guests online.