One-year Anniversary of Titan Wings!
Can you believe it has been a year since we were first able to go to Titan Island and age up our dragons to become old and powerful titan wings? It's a good time to reflect on the dragons whose titan stages have been released. There are 16 so far:

Monstrous Nightmare

Deadly Nadder
Hideous Zippleback
Gronckle
Razorwhip

Whispering Death

Skrill

Thunderdrum

Stormcutter

Screaming Death

Flightmare

Terrible Terror

Bonknapper

Scuttleclaw

Snow Wraith

Sand Wraith

Is your main dragon a titan wing like mine? (She just reached this growth stage three months ago. You can see my first announcement of it by clicking the picture below.)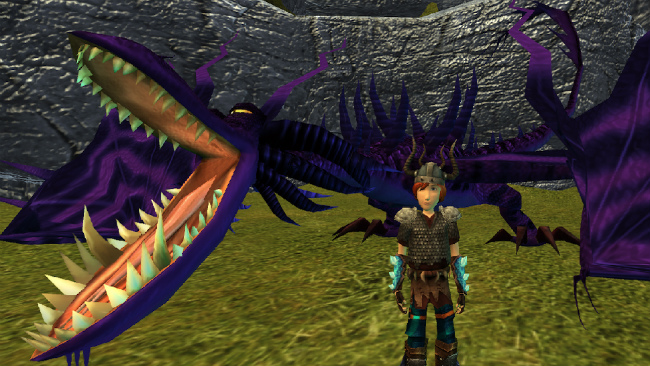 Which titan is you favourite and what do you like most about it? Do you prefer impressive and drastic changes, or a more realistic-looking development of their physique? Let's reminisce about and share screenshots of these strong dragons of ours.
Thu, 04/20/2017 - 09:46
#1
M'um m'aloo!
I was so excited when they released the Titan Skrill! I remember groveling over how gorgeous mah boi Hurricane looked after I used up my hard-earned gems to put him into the Titan stage. (It was worth it.) He's way more sassy than he was as a normal Broadwing, but that's okay, because now I have my Titan Screaming Death Scaremaker to keep (read: scare) him in line. I thought Titans were an amazing addition! Especially because now Hurricane takes up a whole stable by himself ;D Like I wasn't already severely lacking stable room.
Sarcasm and dragon stories aside, I was especially excited when they released the Skrill! Memories!
Hurricane: Everything she said about Scaremaker is false. I am NOT afraid of him. And all the spikes...and the red teeth...and the terrifying look he gets on his face when he gets hungry...and...
-Squiid